One of the current pioneers in VR has a new headset a little over half a year since it debuted, and it doesn't need a PC to play.
It's hard not to admire the fun that virtual reality can bring: the idea is that you can literally enter a world virtually by plunging your entire head into that world, changing not just what you see, but how you interact with it.
The idea can be tremendously fun, and can make digital entertainment just that much more immersive, tracking your head and hands in that space, offering up an exclusive world detached from the reality of merely watching a game on a TV.
But VR has tended to fit in one of two categories: mobile VR and desktop VR.
Mobile VR is what it sounds like: virtual reality based on a mobile phone, and usually requiring one. Samsung's Gear VR was one of those, as was Google's Daydream VR, the latter of which supported a range of Android phones and not just Google's exclusively, in comparison to Gear VR which only works on Galaxy smartphones.
Desktop VR is therefore a desktop-based virtual experience, offering what is often the superior result because of the better graphical power a desktop computer can deliver — PC or Mac — as well as a wider and constantly growing selection of games. You can find a few headsets in this category, from Oculus, from HTC, from Razer and others.
But mobile VR is closer to where people tend to play, because unlike desktop VR, it's been wireless, and able to be transported easily. No computer needed and only your phone means the whole thing can be taken anyway, and a virtual world is only a headset and phone away.
That's not ideal for all, though. If you don't have the phone, you can't really play.
Lenovo tried changing that last year in its Google Daydream-based Mirage Solo VR, but we haven't seen a lot of use there.
The real change could be coming this year in what Oculus is delivering: a portable Oculus, no phone needed.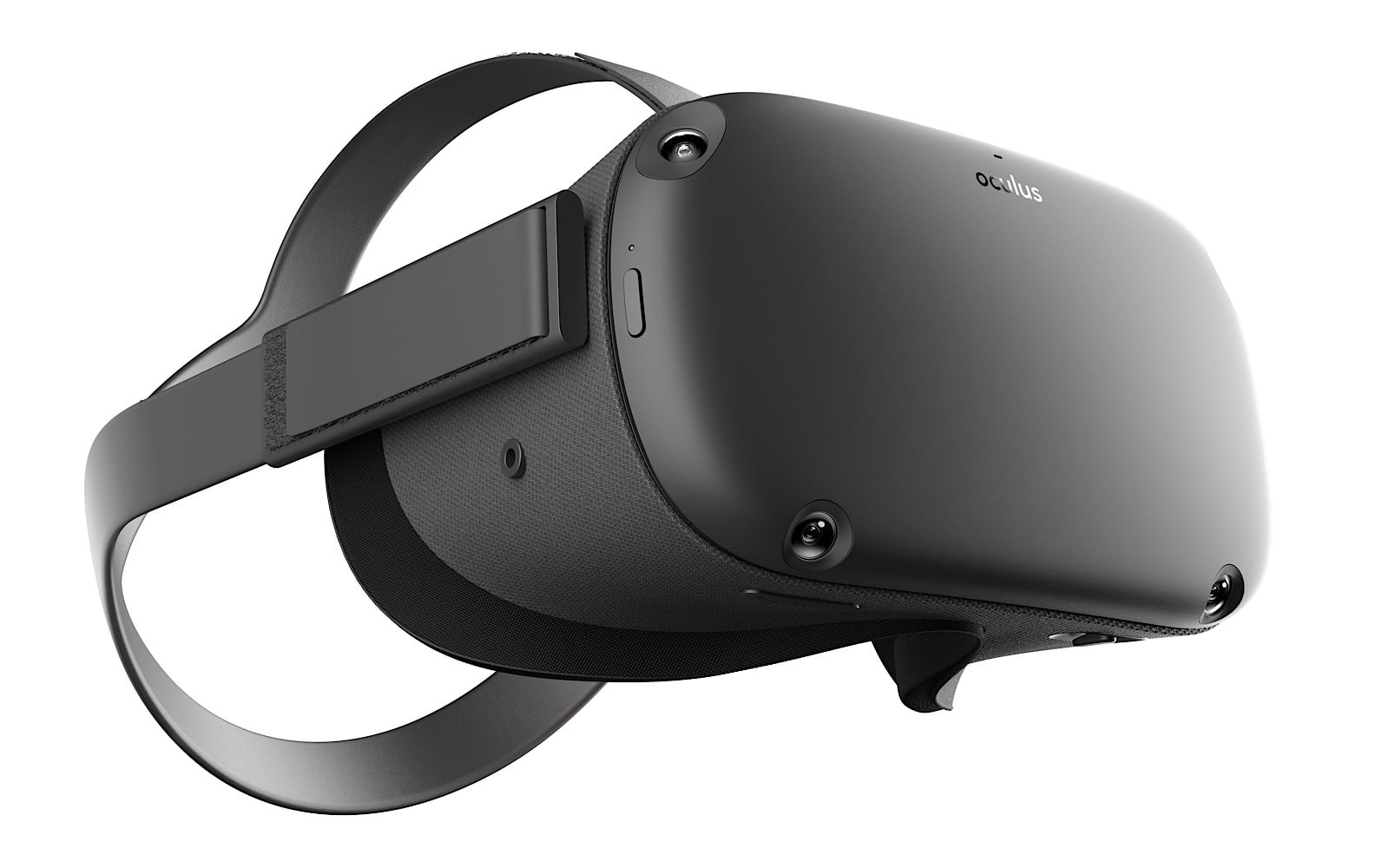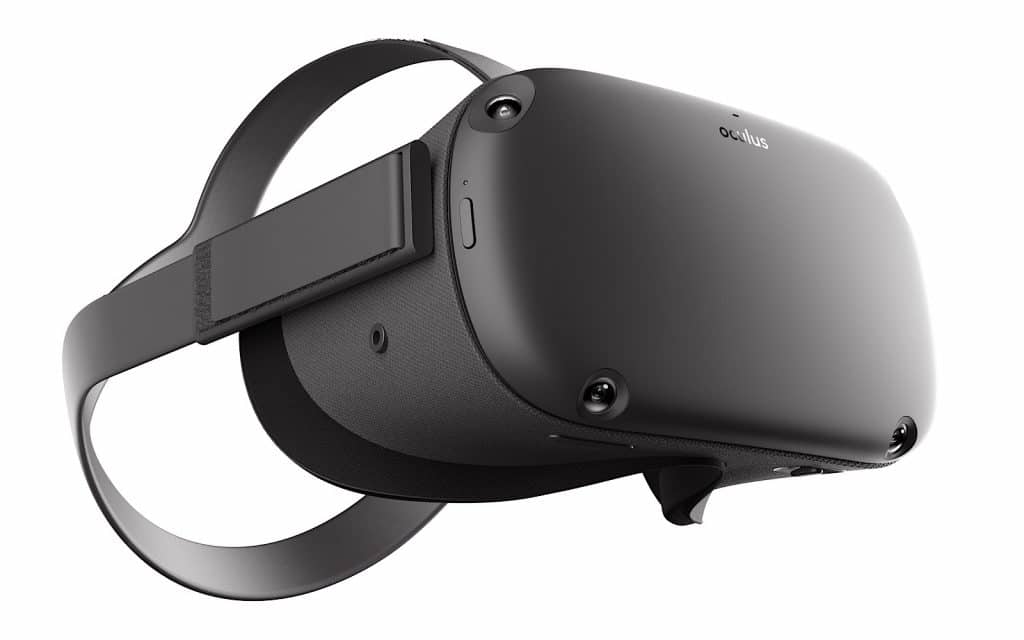 It was announced last year in the Oculus Quest, and it's now heading to pre-orders, with the Quest headset due to ship later in May.
The headset is an Oculus standalone mobile-based headset, which means its mobile VR without the phone because the technology is built into the headset itself.
There's room-scale tracking built in, complete worth sensors in the headset, and that means it'll do more than mobile VR's traditional head tracking, meaning your hands can be seen, as well.
It's like a mobile VR system in that it runs on a familiar mobile processor — the Snapdragon 835 — but the environment is made for Oculus, and as such supports a good 50 plus titles, with five preview demos included out of the box.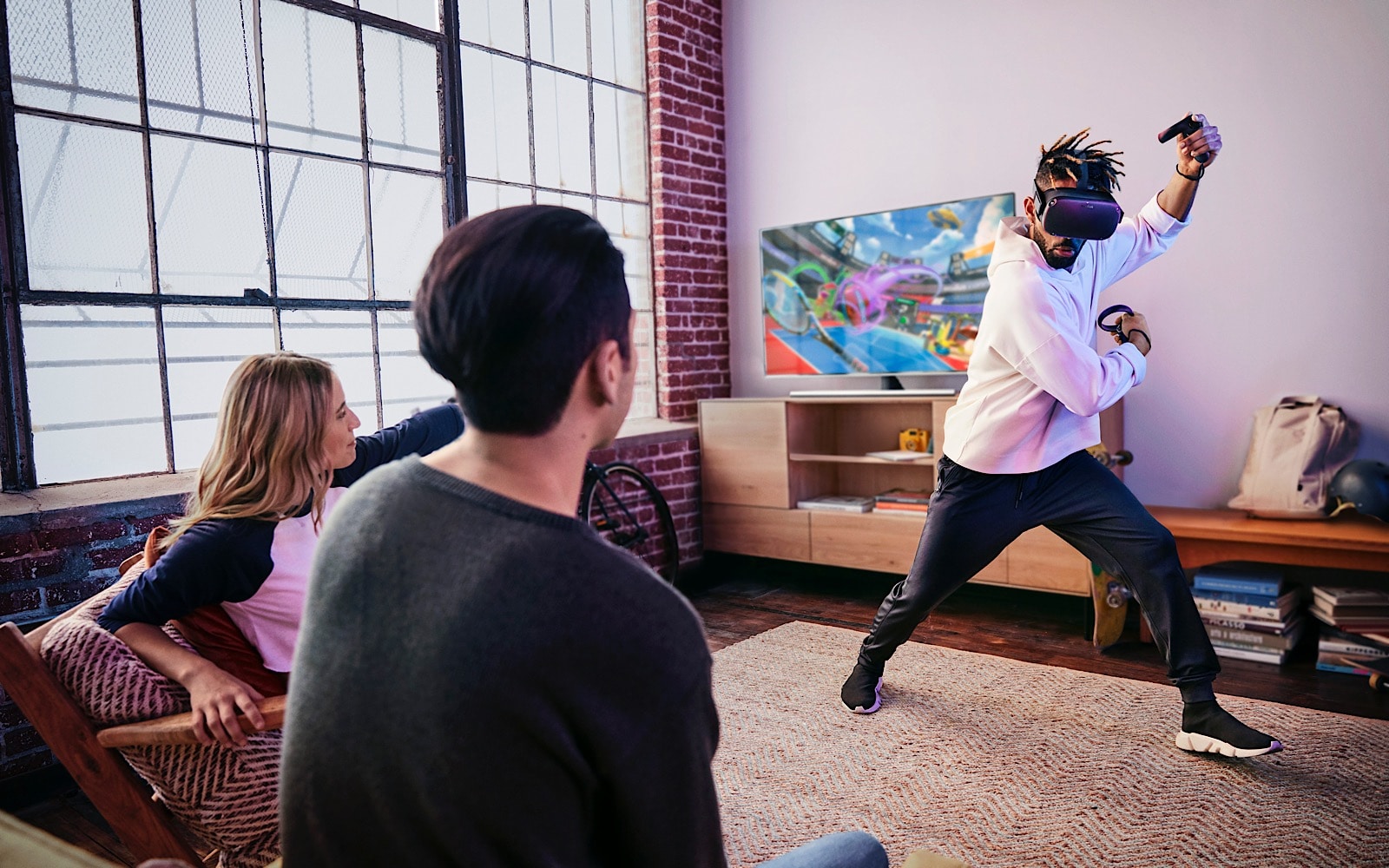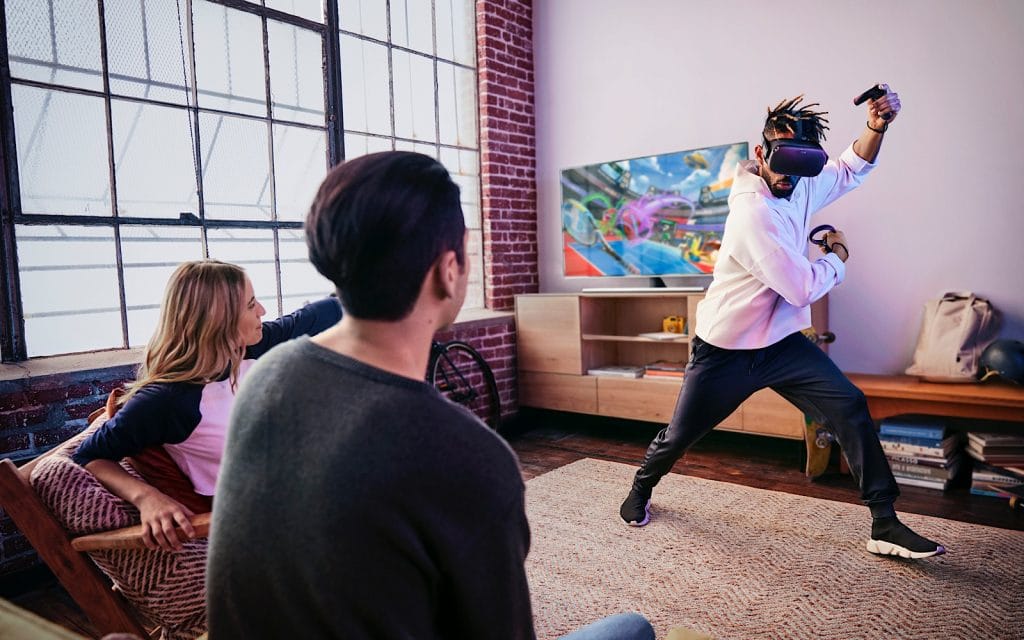 Pricing for this one will hit $649 AUD for the 64GB model or $799 for the 128GB, and we suspect you'll have to go online at the Oculus website to order it.
No retail outlets have been announced for Australia, though in America, the Oculus Quest will see a few different places, including Best Buy, GameStop, and Walmart, as well as some in the UK and Europe. Locally, we expect Amazon's Australian arm to stock it, partly because it's being handled there in other parts of the world.
And it won't be the only new Oculus, either.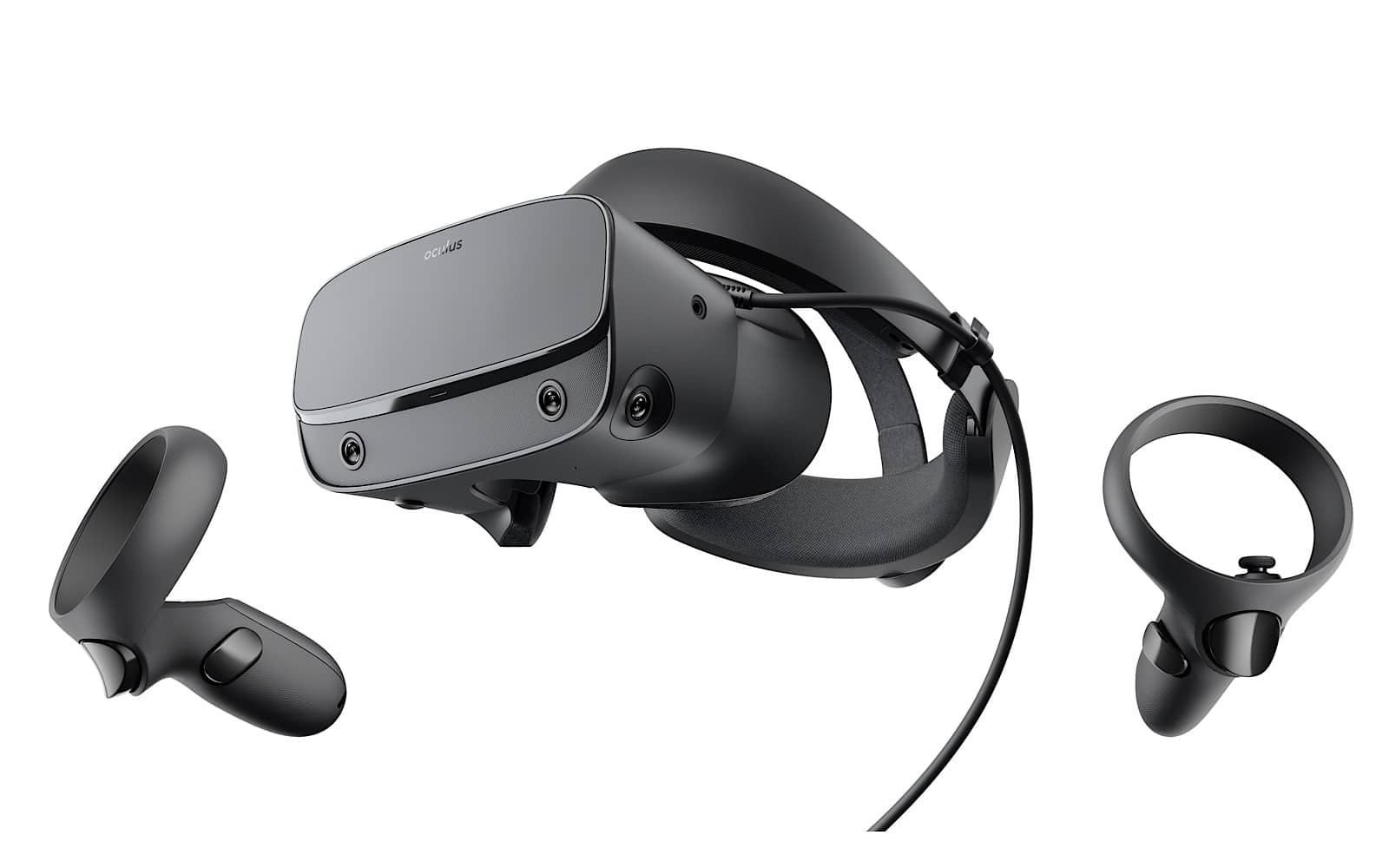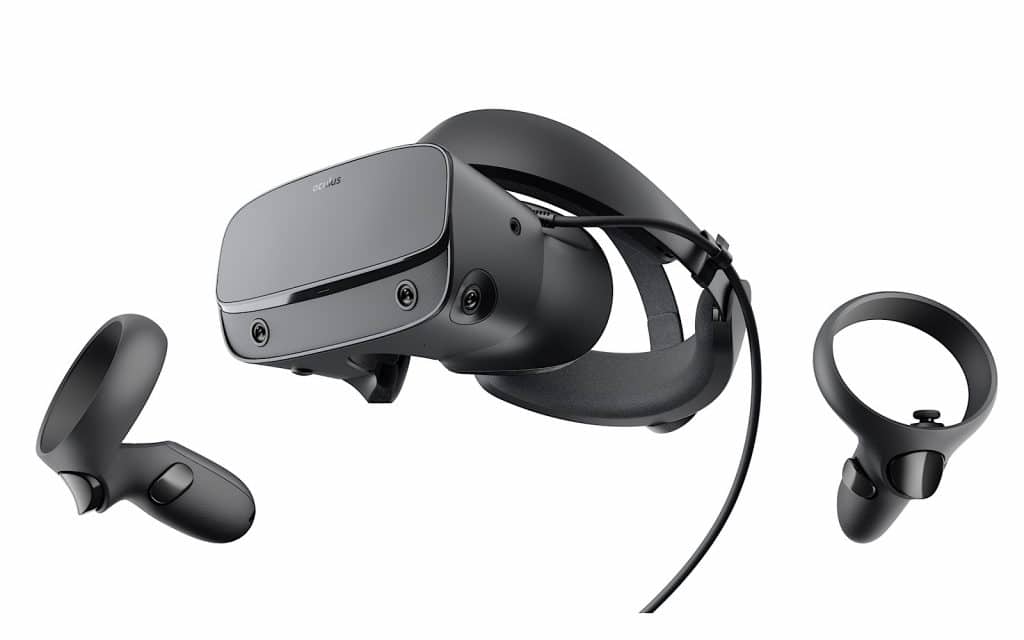 An updated Oculus Rift is coming in the Rift S, a new model that is still PC dependent, but has been rebuilt to to include better optics and improved design.
The Oculus Rift S is still wired and requires a relatively impressive PC, but those minimum spec requirements have been less pronounced since VR returned, and so if you have an Nvidia GeForce GTX 960 or AMD R9 290 and above, as well as a Intel Core i5 4th gen (4590) and higher, or AMD Ryzen 1200 or FX4350 or higher, plus at least 8GB RAM, you should be good.
It's worth noting that unlike the Oculus Quest, the Oculus Rift S requires the PC, so it doesn't come with storage built in, and that means the price is just set to one model, with the Oculus Rift S selling for $649 for Australians, again through the Oculus online store, though you can likely expect Amazon to get it, as well.