Up until now, portable VR has been based on the mobile experience, but next year, that's going to change.
Convincing people about how amazing virtual reality can be isn't generally hard, you just need to give them a headset and a great self-enclosed experience.
Unfortunately, when they ask about the graphics and if the games can be more like what they find on a console or computer, that's where things go awry.
Most unwired VR these days is a mobile thing, and the best VR isn't. Great VR is connected to a PC in some way. When you're in great quality PC- or Mac-connected VR in 2018, you know you're stuck in a computer world because there's a either a cord holding you there or a really big computer nearby, but it doesn't have to be that way.
In 2019, Oculus will have a self-enclosed virtual reality headset, and it's something the company has been working on for quite some time.
Expected to be the prototype known as "Santa Cruz", Facebook (which owns Oculus) is calling it Oculus' first all-in-one gaming VR system, potentially providing a better virtual reality experience than just a mobile device complete with more tracking.
Oculus says there will be six degrees of freedom, allowing to look around and also walk in the virtual space, handling the tracking from the headset and touch controllers.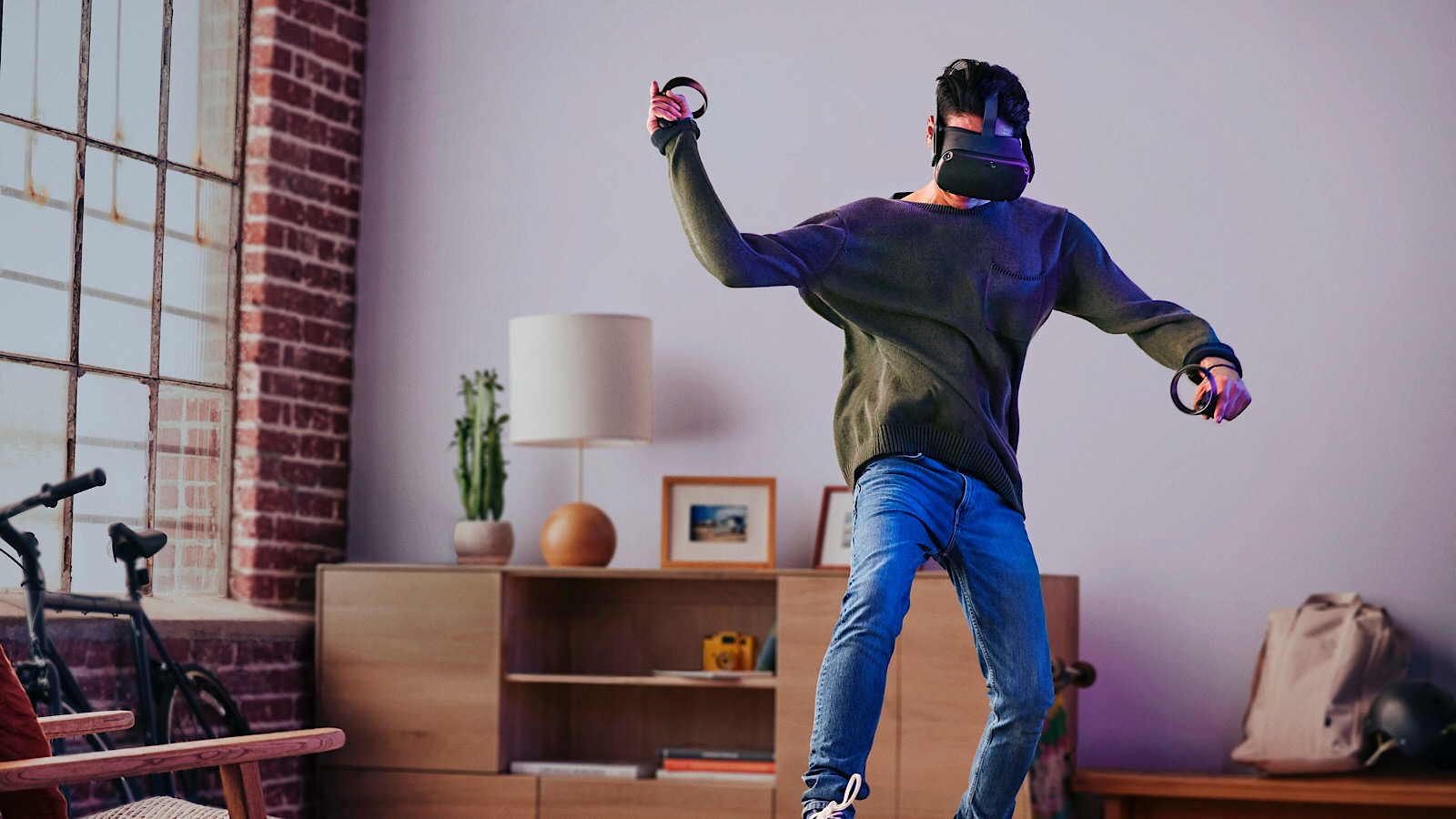 There are four wide angle sensors to track your space, with algorithms used to track position, providing the ability to immerse you in a world anywhere you take the Oculus Quest headset and controllers, be it your bedroom, living room, or the rec room at work.
As to what's inside, Oculus hasn't quite revealed all of those juicy details as of yet, though right now we know that storage will start at 64GB, and that the headset uses a display technology similar to Oculus' other portable headset, the mobile-based Oculus Go. That means you can see a resolution of 1600×1440 per eye, within the audio also improved to offer more bass.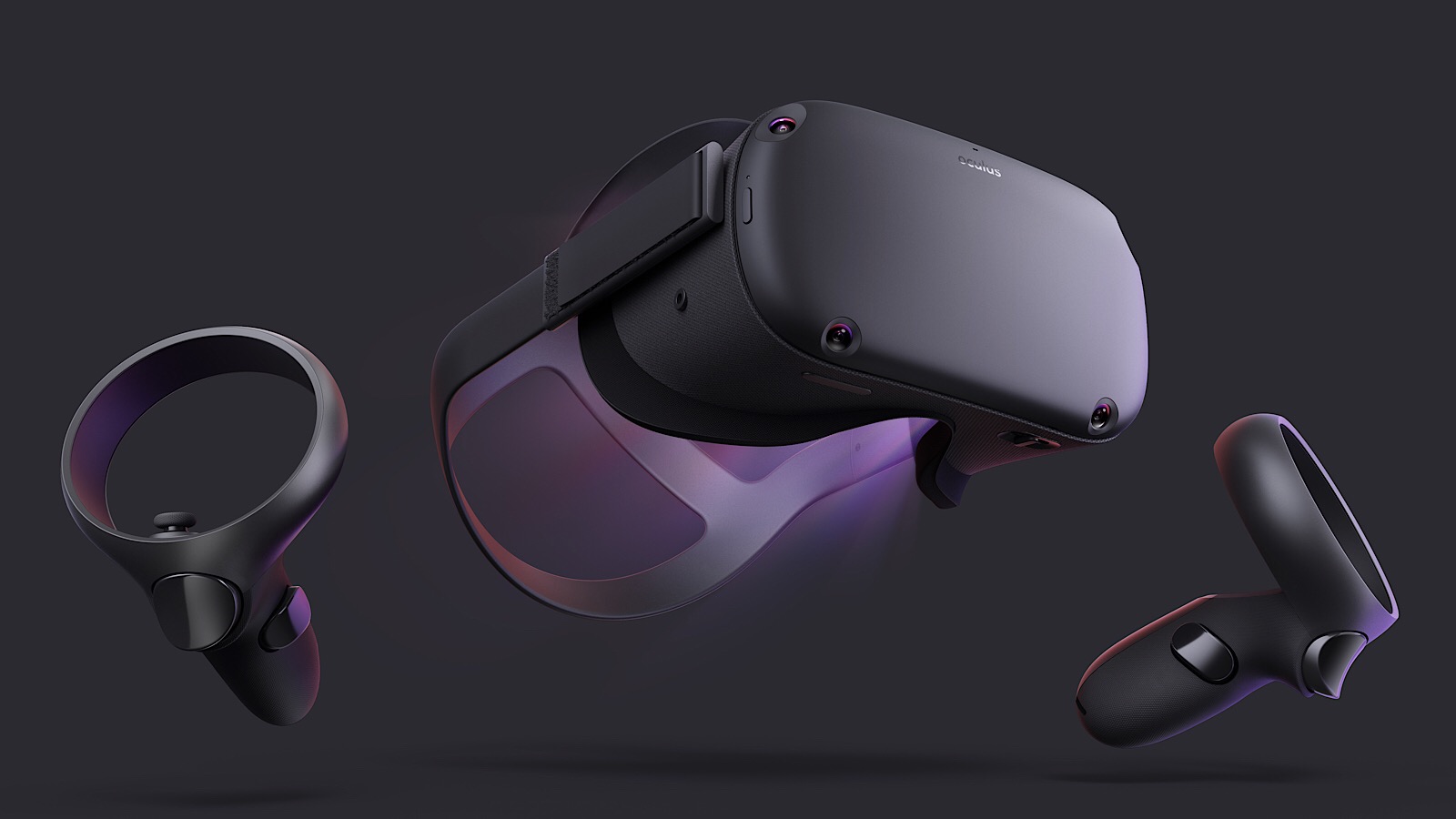 Oculus says there will be over 50 titles at launch when it arrives next year, and there'll even be a bit of Star Wars for Oculus owners, with the first episode of a VR series based on Darth Vader ready for the Oculus Quest's release, too.
That's not too far, expected sometime between April and June in 2019, where it will land with a USD price of $399, suggesting a price closer to $499 or $599 locally.