Immersive technology is about to get a whole lot easier, as Facebook's Oculus builds a wireless headset with pretty much everything self-contained.
Virtual reality is a pretty special thing, and immersive technology is hard to look past, but it's not easy to understand.
As it stands, you've needed a phone and a headset — like the Samsung phones and a Gear VR headset, or a Google Pixel and a Daydream View VR headset — or a very big computer and a wired headset, and all if you just wanted to play.
If you wanted to dabble, those were the minimum requirements, and it essentially meant paying at least $1000 for the privilege. That's if you didn't have the phone, because if you owned a Galaxy S7, S8, S9, or a Daydream-compatible phone, you just needed the headset, though you'd lose out on your phone's use and probably the battery-life of said phone as you explored the virtual worlds.
Over on the desktop side of things, VR is a better and more immersive experience, but with headsets ranging from $500 to over a grand, not including that massive computer spend in order to control them, virtual reality was easily labelled as one of those things that wasn't easy.
Facebook and its Oculus brand intend to change that, and have been making strides to improve things ever since it teamed up with Samsung for the Gear VR.
And this week, it's going to try to make VR even easier again, releasing a headset with the hardware built into the one unit, meaning you don't need a special computer and you don't need to use your phone. You just need to buy the headset and let it play the VR for you.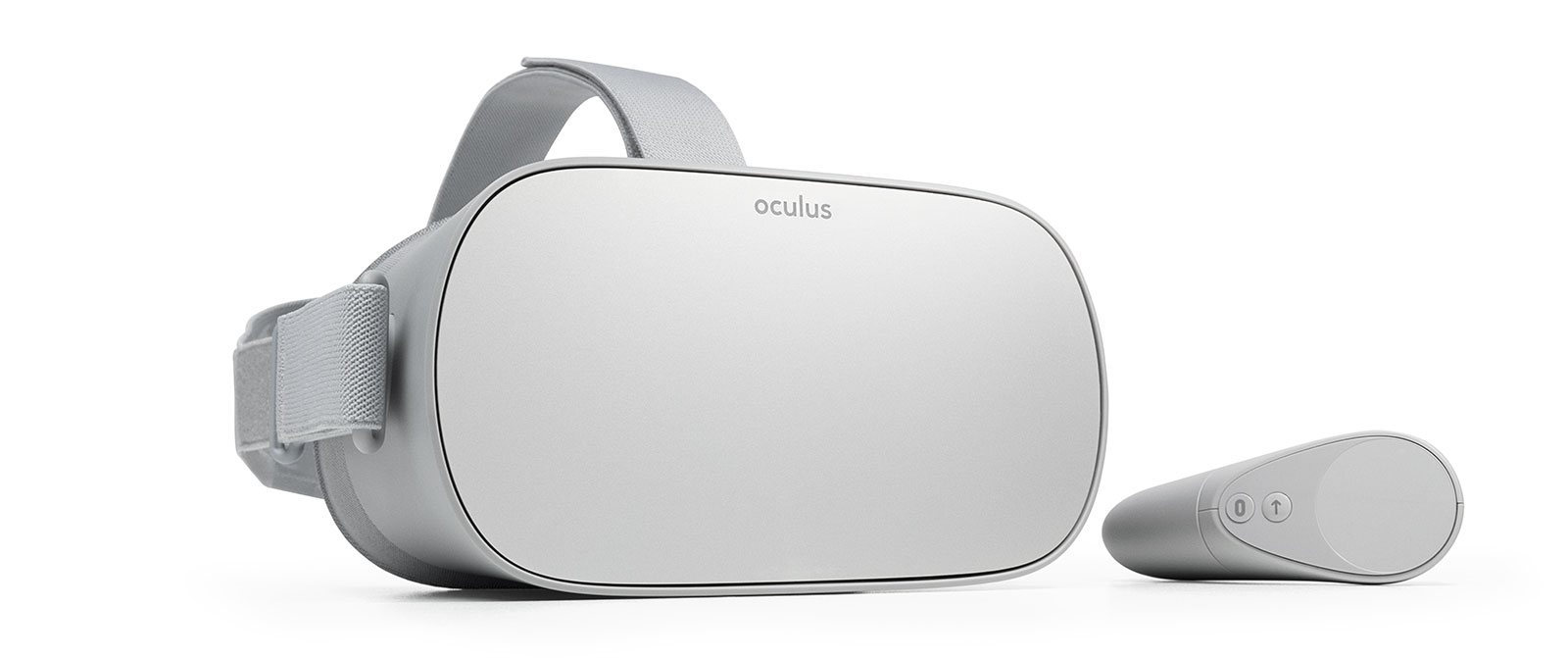 It's called the Oculus Go, and while its design inspiration won't surprise you — it looks like the Oculus Rift — the hardware inside might, with technology collaborated on with smartphone make Xiaomi (which doesn't release in Australia yet), providing what is basically a smartphone without the phone in the headset.
That means you get a Qualcomm Snapdragon 821 inside designed to deliver performance for games and entertainment experiences, two lenses looking at a 5.5 inch WQHD screen, and a battery life capable of delivering around two hours of content.
It also has fixed storage inside, with either 32GB or 64GB depending on what you select, and this is managed with a smartphone, controlling what goes on your headset using the Oculus Go app.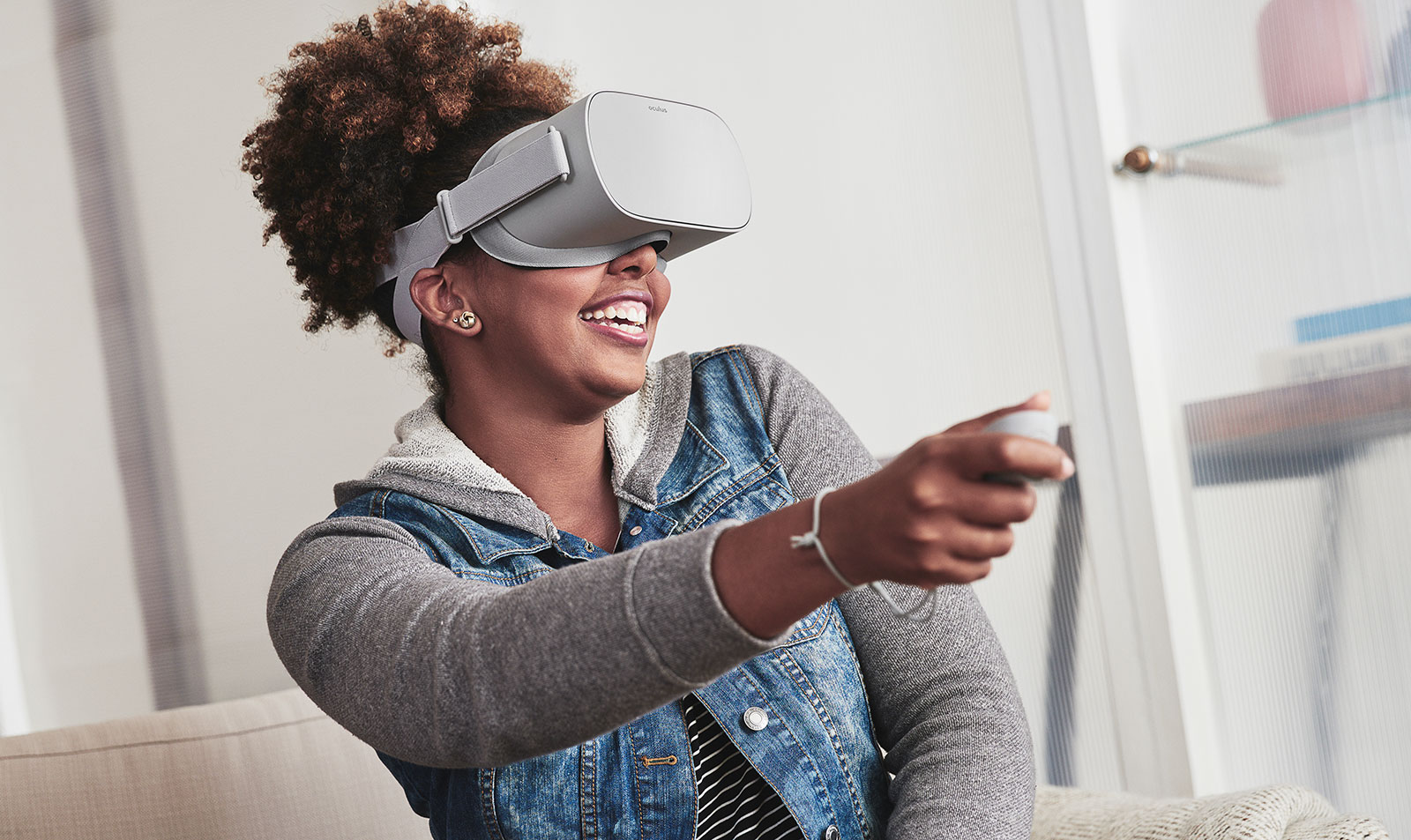 Oculus promises there are over 1000 titles already available, including those made for the Gear VR since the platform appears to be similar, able to let you play games and watch content in 3D and 360 degrees.
Oculus Go won't track what your position is in space, but it will let you move your head about in 360 degrees, giving you the beginnings of VR, while the Oculus Rift, HTC Vive, and other bigger external VR headsets will track hands 3D positions. There's a controller included as part of the package, giving you wireless hand controls for movements, making gaming possible, as well.
But entertainment does appear to be the focus, with Oculus releasing more entertainment experiences for the Oculus Go, including Oculus Rooms where you can play board games in a virtual environment and soon watch movies in the rooms, Oculus Venues to let you experience events in 3D, Oculus Gallery for 360 degree image exploration, and Oculus TV, a custom 3D environment to watch TV shows.
That last one is interesting, because most of Oculus' partners are based in American content, such as Hulu and Showtime, and won't likely play nicely with Australian viewing. Our guess is that will just sit as an unused feature for Australians until local services team up with it, which could see SBS, given SBS has dabbled in VR previously.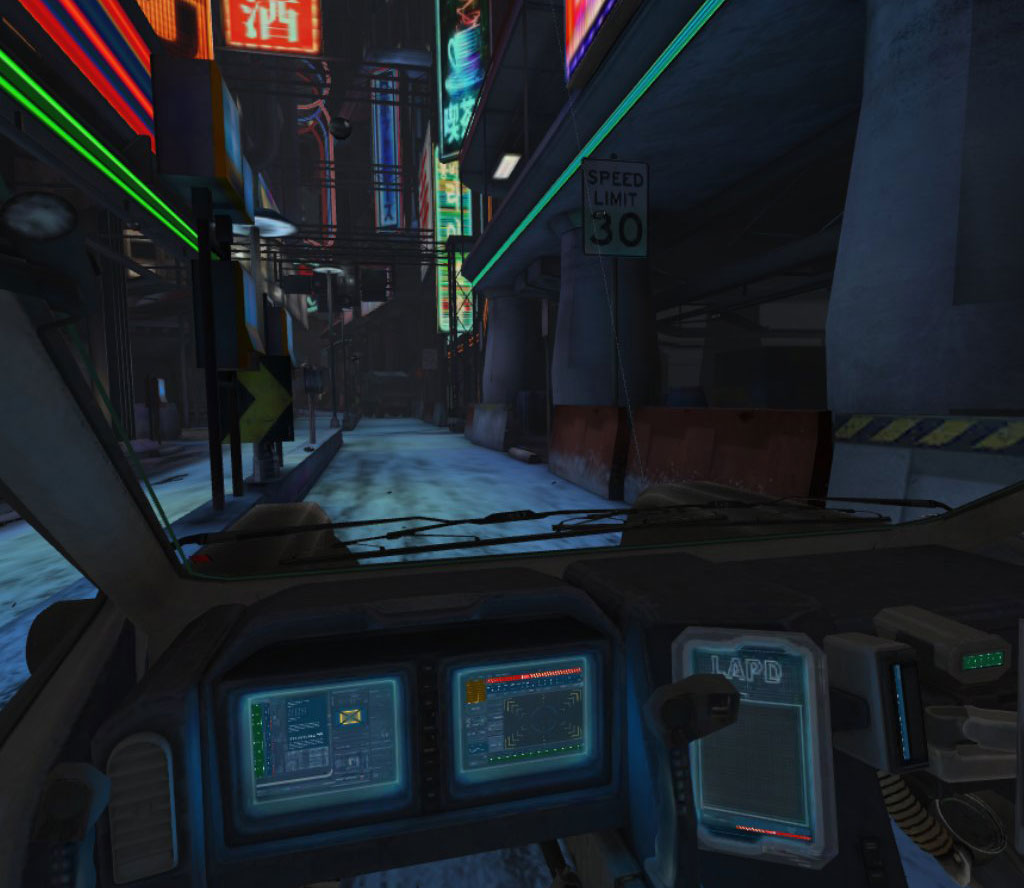 However, Australians aren't being forgotten about with this launch, and are part of the initial release for the Oculus Go, with the headset launching for $239 locally before shipping.
Oculus doesn't have an Australia distributor (that we're aware of), so you won't likely find this in shops for you to try ahead of time, and the closest experience is likely a Samsung Gear VR, since this is basically a self-contained version of that. That means if you want the Oculus Go, you're going to need to order it from the US and factor in price conversion and shipping.
Australians do get lumped with a living in Australia tax, and that sees the starting price jump from $199 USD for the 32GB more to $239 USD for the same, while the 64GB model hits $289 USD for us, all before shipping. Frankly, we'd put aside a good $500 AUD for this purchase just in case.
That said, we'll check with Oculus to see whether the Oculus Go has any plans for release properly in Australia, complete with local availability, because it would be nice to see Australians not get lumped with so many conversions, taxes, and shipping fees, and are able to buy VR freely in much the same way the Oculus Go intends them to experience it: easily.