CES revealed a Jabra that was slimming down and cutting cords, but that's not Jabra's total line-up, and if you care more about silence than ear-to-ear freedom, you'll appreciate what it has coming.
There's been a push in wireless earphones to completely do away with the cord connecting earphones together, and it's one you can thank Apple and Samsung for.
Apple with its AirPods and Samsung with its IconX have been two examples of the drive to cut cords from earphones, and its one we've seen other manufacturers embrace as well. From Bang & Olufsen to BlueAnt to Bose, earphone makers are really getting into a complete lack of cables, and Jabra is one of them.
Recently, it launched the 65t, an improved version of what we had seen in the Jabra Elite Sport Wireless made to be lighter and more comfortable, but it's not the only earphone Jabra has coming.
Another model is on the way, and it's called the 65e. While it shares the number of the Elite 65t truly cordless earphones (that's apparently what the "t" stands for), the Jabra Elite 65e will be because they're "earbuds" (yep, that's what we were told, and we think it's a rather arbitrary naming scheme, too).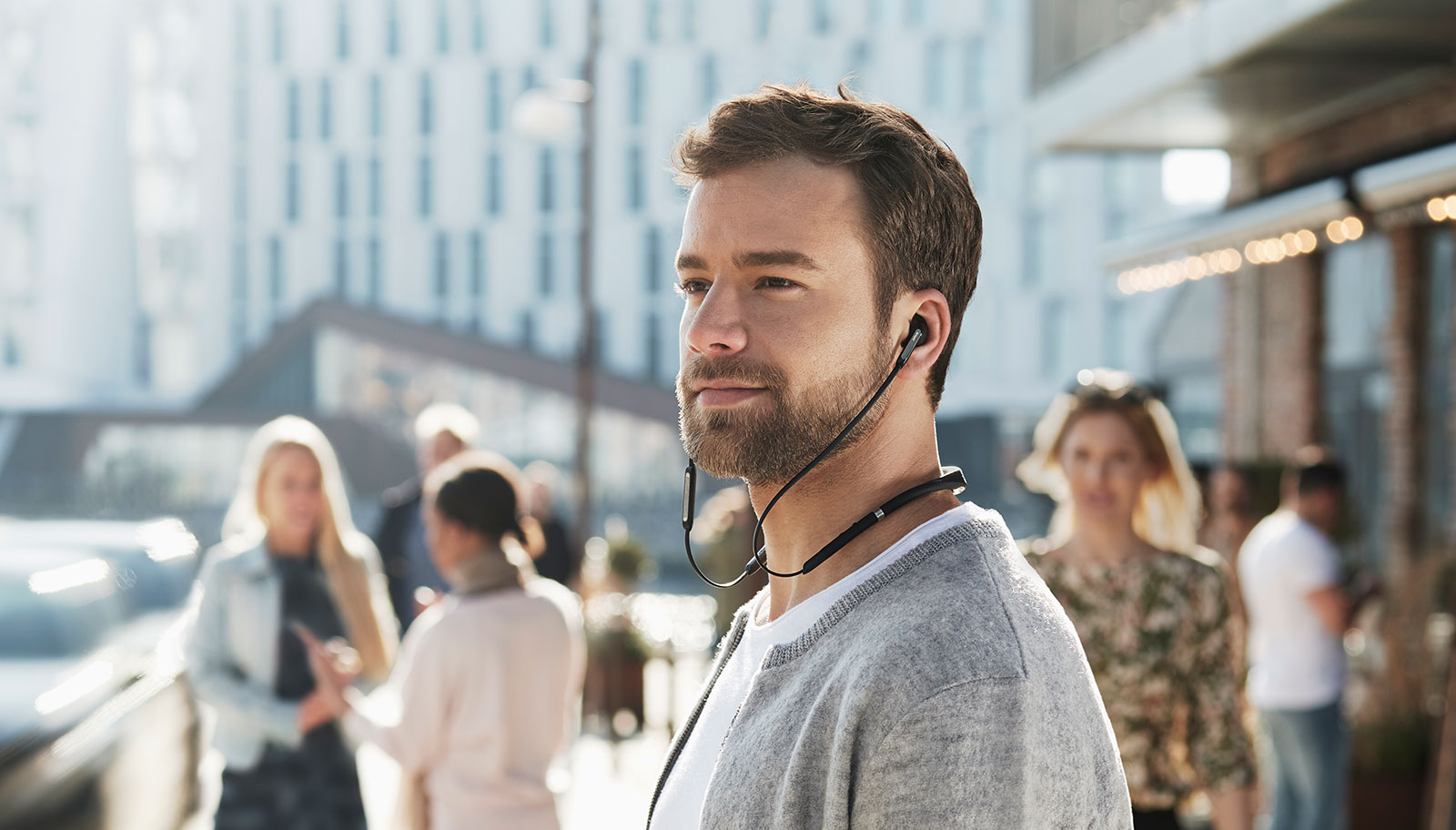 From the looks of the design, though, they're not exactly earbuds, offering a small earphone design that fits in the ear canal with Jabra's EarGels, designed to hold onto your aural cavity, and provide a passive seal to block the outside world. More importantly, however, is Jabra's support for active noise cancellation, using two microphones in each earbuds to cancel background sound, while three microphones will be for amplifying voice when you need to talk to people.
Support for Bluetooth 5.0 is included in the Jabra Elite 65e earphones, as is support for the various assistants, including Alexa, Siri, and Google Assistant, as well as an IP54 design supporting a slight amount of water and dust resistance.
The battery life is interesting too, because if you have active noise cancellation switched on, you'll find eight hours of life, but if you switch it off, that will go up to 13.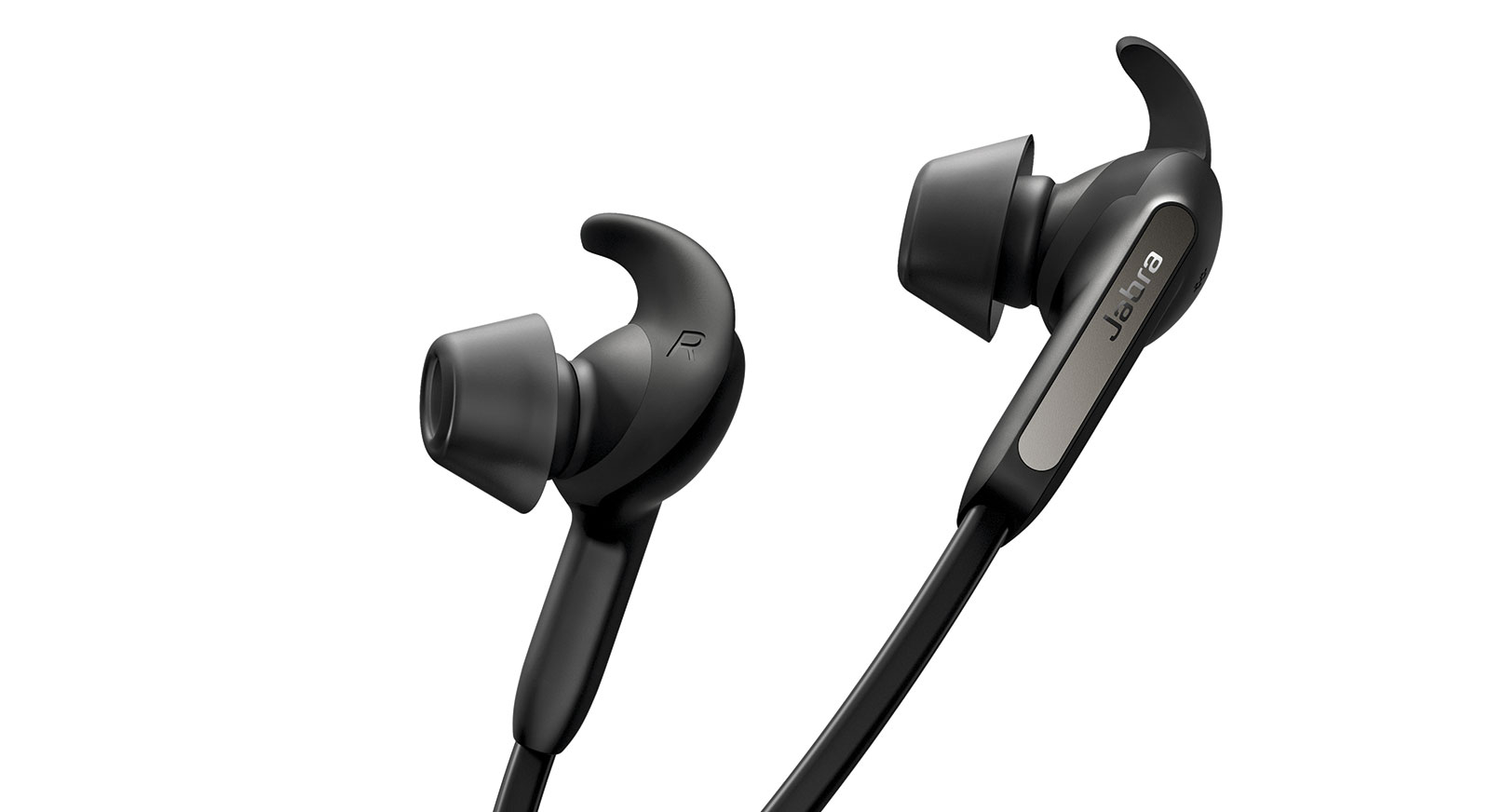 "The Jabra Elite 65e is perfect for the on-the-go user that wants noise blocked out, allowing great conversations and music," said Jabra's Calum MacDougall.
"We are well-known for our noise cancellation capabilities in the enterprise scene, and it is this professional engineering that allows us to offer an unrivalled solution for consumers," he said. "The voice command capabilities and outstanding battery life, in combination with the comfortable fit, make the earbuds your best all-day, everyday companion."
While we have information about the Elite 65e, one thing we don't have is a price, with Jabra telling Pickr that it will be launched late April in Australia, though there's no price as of this time. Overseas, the price is expected to be around $199 USD, suggesting a price of between $300 and $400 for Australians, though we'll let you know when we have confirmation.