Quick review
The good
Decent sound
Very loud
Great price
The not-so-good
Earphones have to be switched on individually
Pump Air earphones won't switch off when you put them in their charge case
Case design is bulky
No app to let you tweak the sound
Totally wireless and cordless is what people are after these days, but the two can often be expensive. Is that something the Aussie BlueAnt Pump Air can break away from the back on?
Design
There's a lot happening in the cordless in-earphone space, and that's because it is so new, but much of what's there can be described in similar ways because much of it is so similar. Generally, all cordless in-earphone varieties are small singular earpieces that talk to each other over wireless technologies, talking to the phone to get the audio, running this little loop to get sound through those ears of yours.
This idea means cordless in-earphones all have to be small, and all follow much the same design regardless, and we've certainly seen that in models released by Bang & Olufsen, from Jabra, and from TRNDLabs and so on.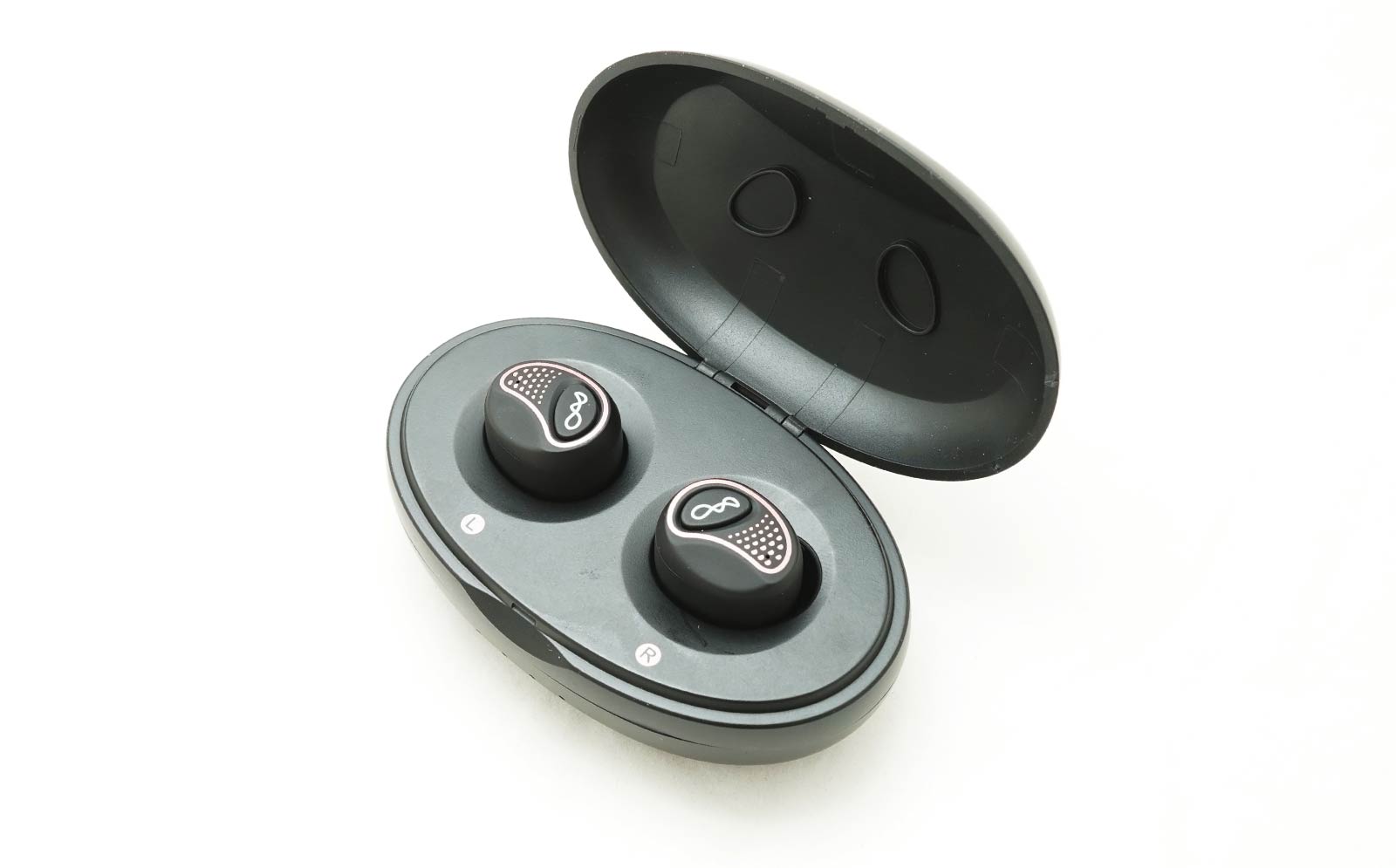 BlueAnt's take on this category isn't largely different, with the in-earpiece hanging off a small softened brick made to sit just outside the aural cavity of your ear canals. There's no cord and only a single button on each piece, and there's a battery inside each built to provide a good three hours battery life, with up to four more charges in the case.
BlueAnt's case is fairly minimalist, however, with one of the larger earphone-charging boxes we've seen, a thick ovular box that will charge the earpieces when stored inside, and recharges over the standard microUSB charge port.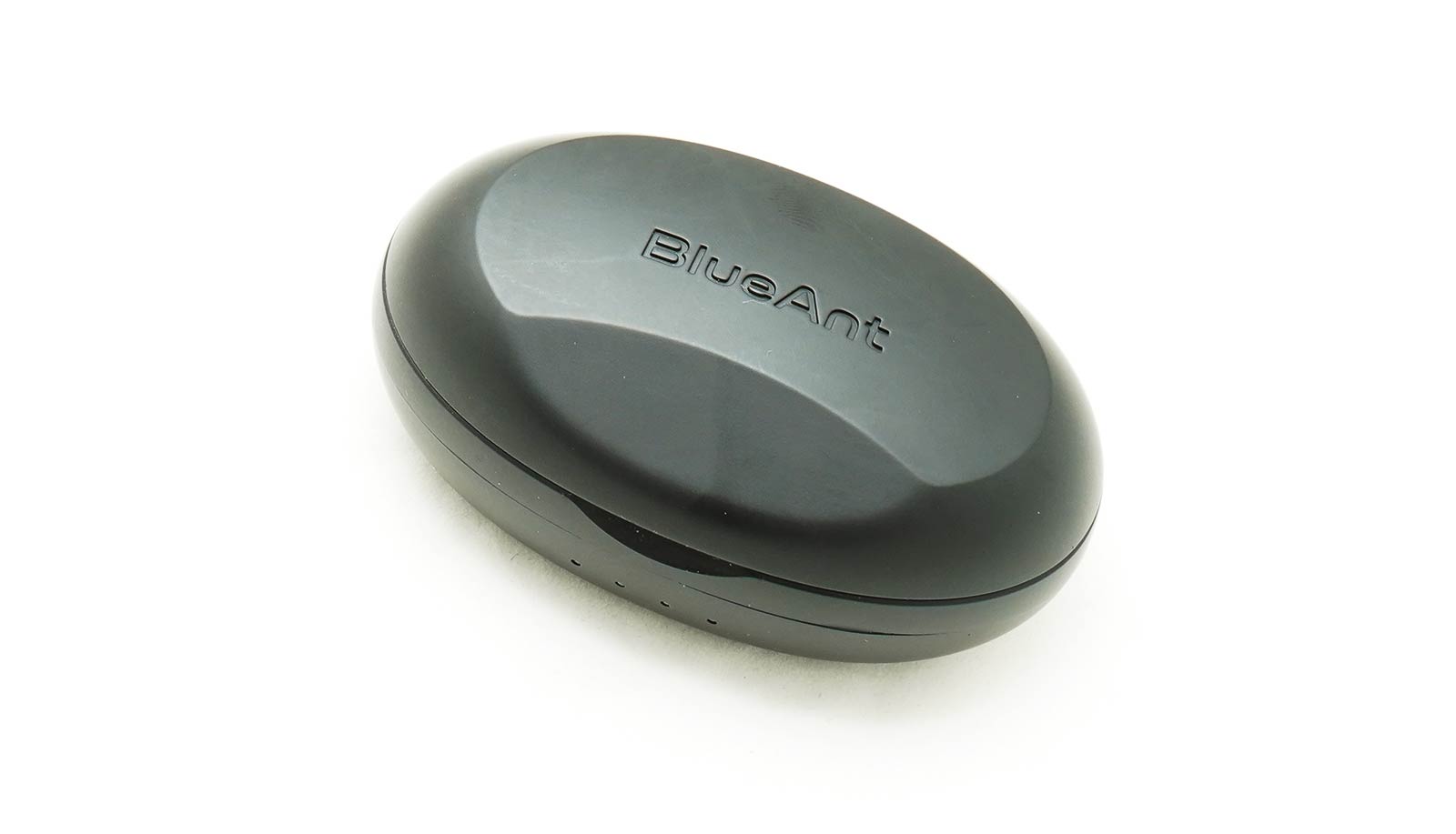 In-use
Getting to use the BlueAnt Pump Air isn't difficult, and the moment you take them from their plastic charge box, they'll want to pair to the nearest device. If they don't, simply hold the right ear-piece's power button down to stick it into pairing mode, connect it to the Bluetooth of your phone, and then turn on the power of the left earphone to get the two earphones talking.
None of that is complicated, and that's pretty much standard, though there's not much else to the earphones, with a button on each side for pause and track changes, but no app to let you do any cool things with the BlueAnt Pump Air earphones to speak with.
In a way, that makes the Pump Air more like a pair of no frills earphones, so we hope you're happy with just the sound, because that's all you'll get.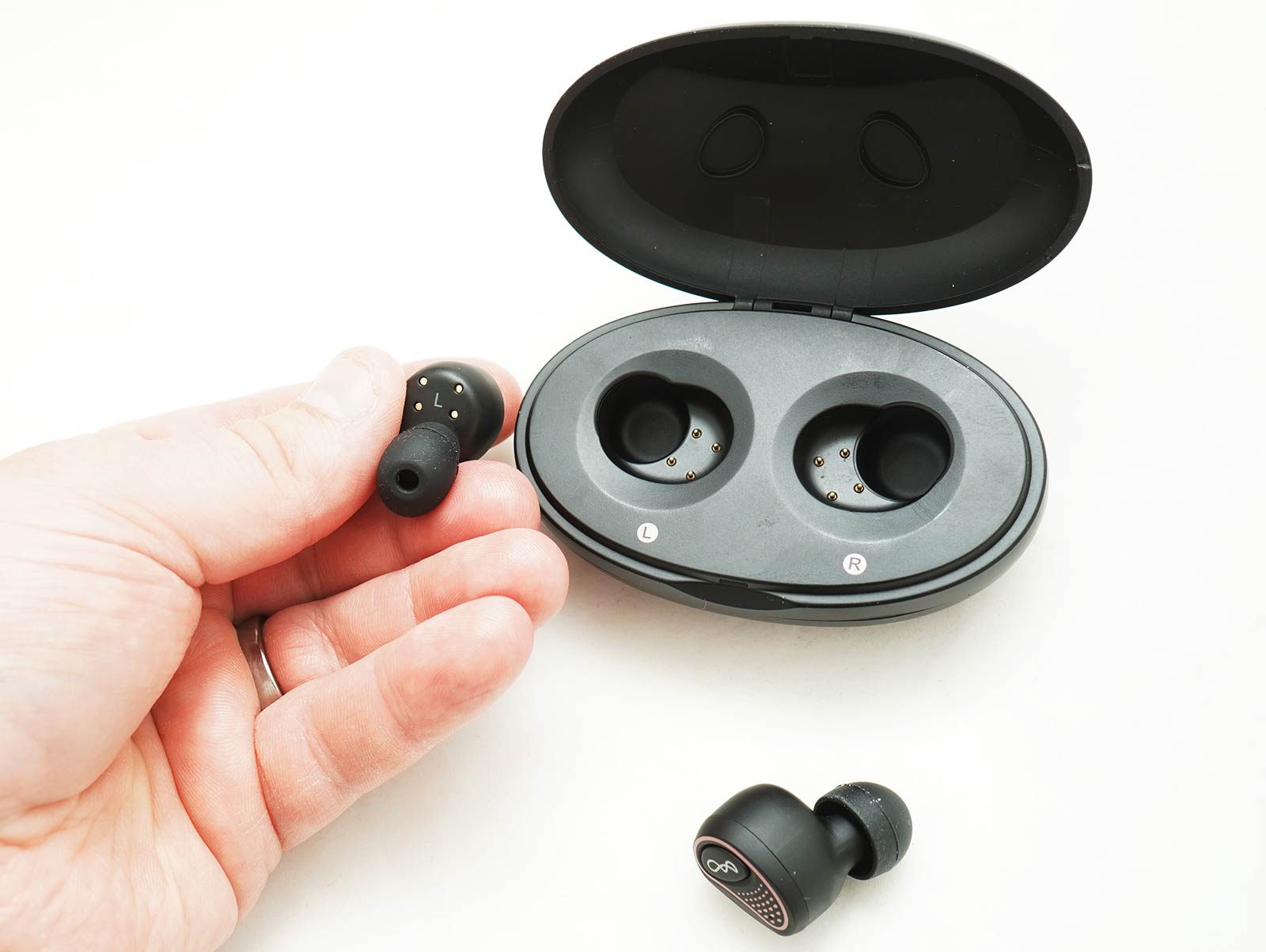 Performance
Fortunately, the sound on offer is surprisingly good, with more volume than you might expect, and a relatively decent punch for sound.
As is the case for every earphone, headphone, and speaker that goes through the Pickr labs, we tested using the Pickr Sound Test, discovering a relatively loud in-earphone that offers a decent punch, evident from the likes of Ellie Goulding and Maroon 5, with more than enough bass, though not necessarily booming.
We found the sound overall to be nice and bright, with rock from Beck and the Deftones to be relatively balanced, though led by the highs and the lows.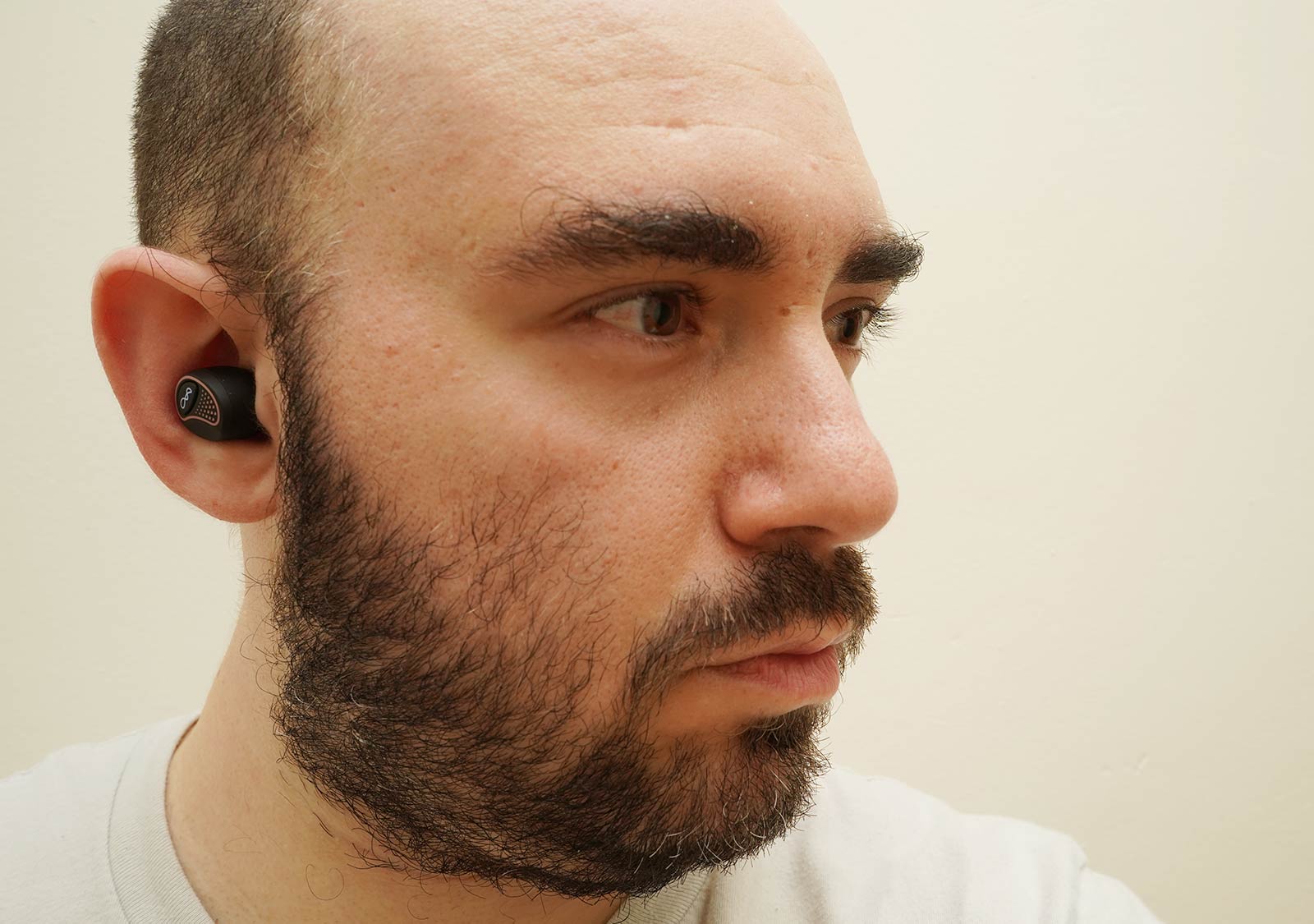 In jazz and classical, the lack of over-engineering meant the sound reproduction was clearly a little brighter and made for the highs than we'd usually like, and some of it was lost, but overall, it wasn't a bad effort.
Essentially, if you're listening to a lot of modern music as you go walking, running, or another -ing activity (except swimming), the BlueAnt Pump Air are going to handle things relatively well.
You do have to turn them on independently, mind you, but provided the case is fully charged, they should turn on out of the box by themselves, playing BlueAnt's "boing" sound to tell you that, yes, they're ready to start being used.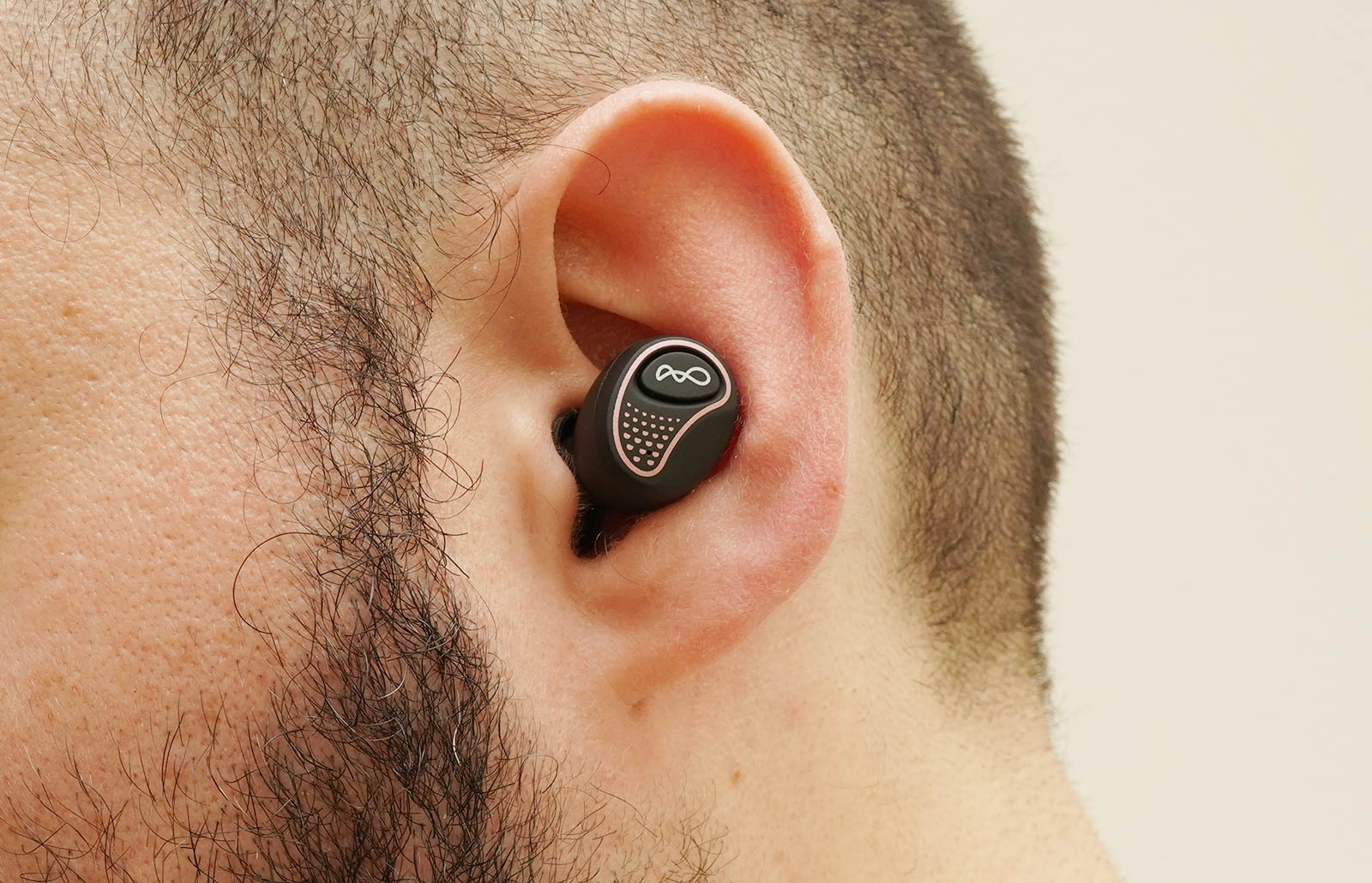 Battery
Speaking of a fully charged case, over on the battery side of things, BlueAnt provides an expected runtime of a good 15 hours in total, with three hours of battery life in the earphones, and an extra twelve hours of life in the battery case.
For the most part, we found BlueAnt's three hours to be spot on if not a little under, with the charging case offering the remainder as advertised.
Charging up the case is handled through the standard microUSB connection, and you even have a few small LEDs to tell you how much charge is left in the case. That said, with the battery inside the one place you'll be storing the earphones, even if you don't listen to the full three hours, the earphones should be kept topped up in battery life with no problems.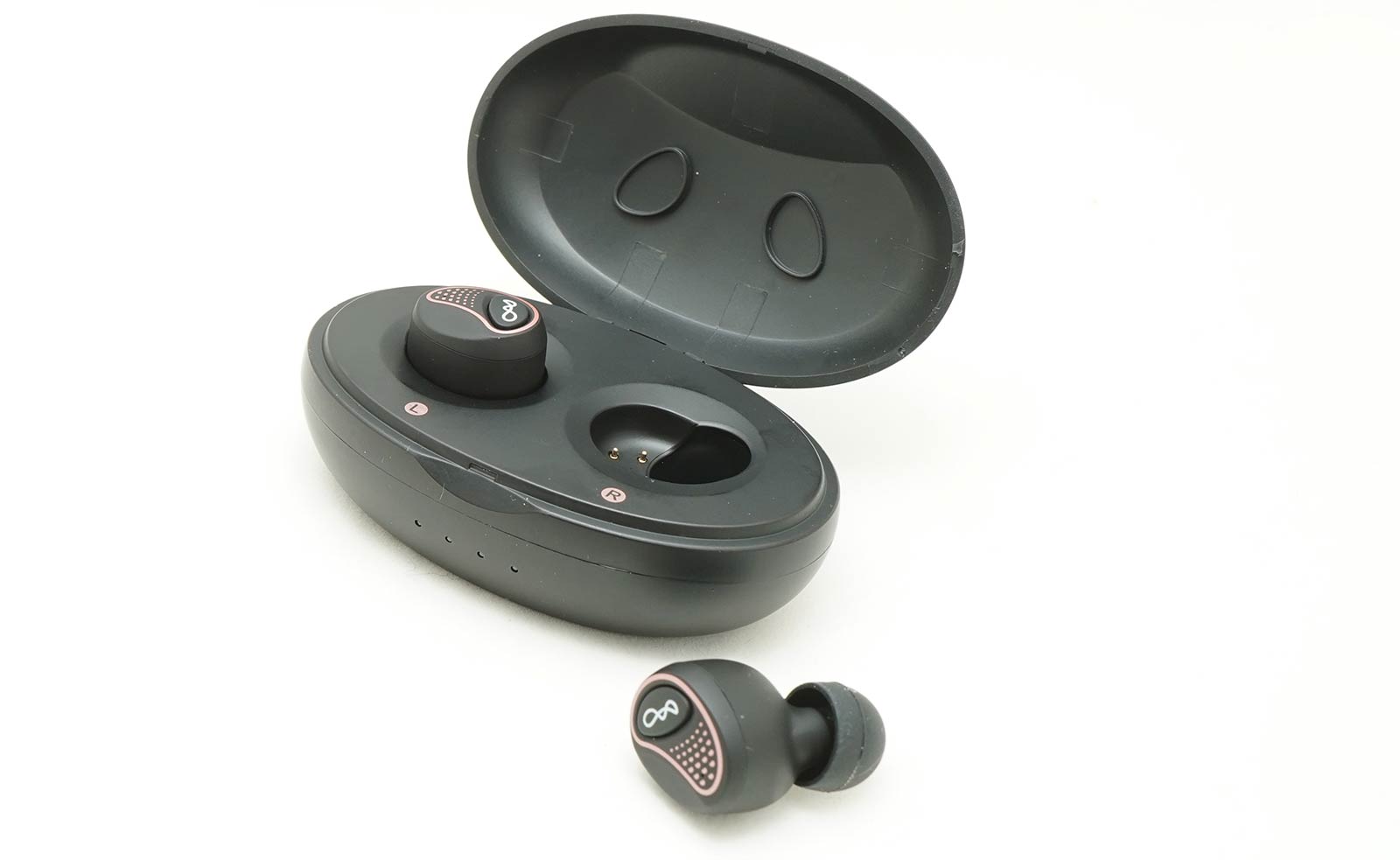 Value
It's not just the battery life that handles itself, but the price, as well. In fact with a price tag of $169, the BlueAnt Pump Air manages to achieve a fairly strong value, delivering a decent balance, relatively strong battery life, and a price tag that is more than palatable.
While the design is a touch ordinary, if that doesn't bother, it's hard to knock what BlueAnt has achieved with the Pump Air, because they sit a good hundred lower than Apple's AirPods, and are below others.
What needs work?
The sound may well be balanced and the value spot on, but BlueAnt's budget totally cordless earphones have a few quirks that we noticed throughout our time with them, and it's not just that they lack personality for the sound.
That one we're not thoroughly surprised by, though we were more than a little shocked to find the individual earpieces don't always switch off and go to charge immediately when you place them in the case. That means turning off the BlueAnt Pump Air has to be done at the earpiece's button and not just by putting them back in the charge box, something that works on every other earphone of this design.
We also picked up another bug with call quality, because remember, these can be used for talking to people, too. Specifically, call audio came in through one channel, the right, meaning you're talking to people through one ear only, even if you were just listening to music through both ears only moments ago. That happened once or twice, and was more than a little surprising, to say the least.
These are the sort of quirks we'd expect from a first-generation product — which these are — but they're not the sort of quirks we want to see, so we only hope that BlueAnt releases both an app and a patch for these issues (through the app) as time goes on.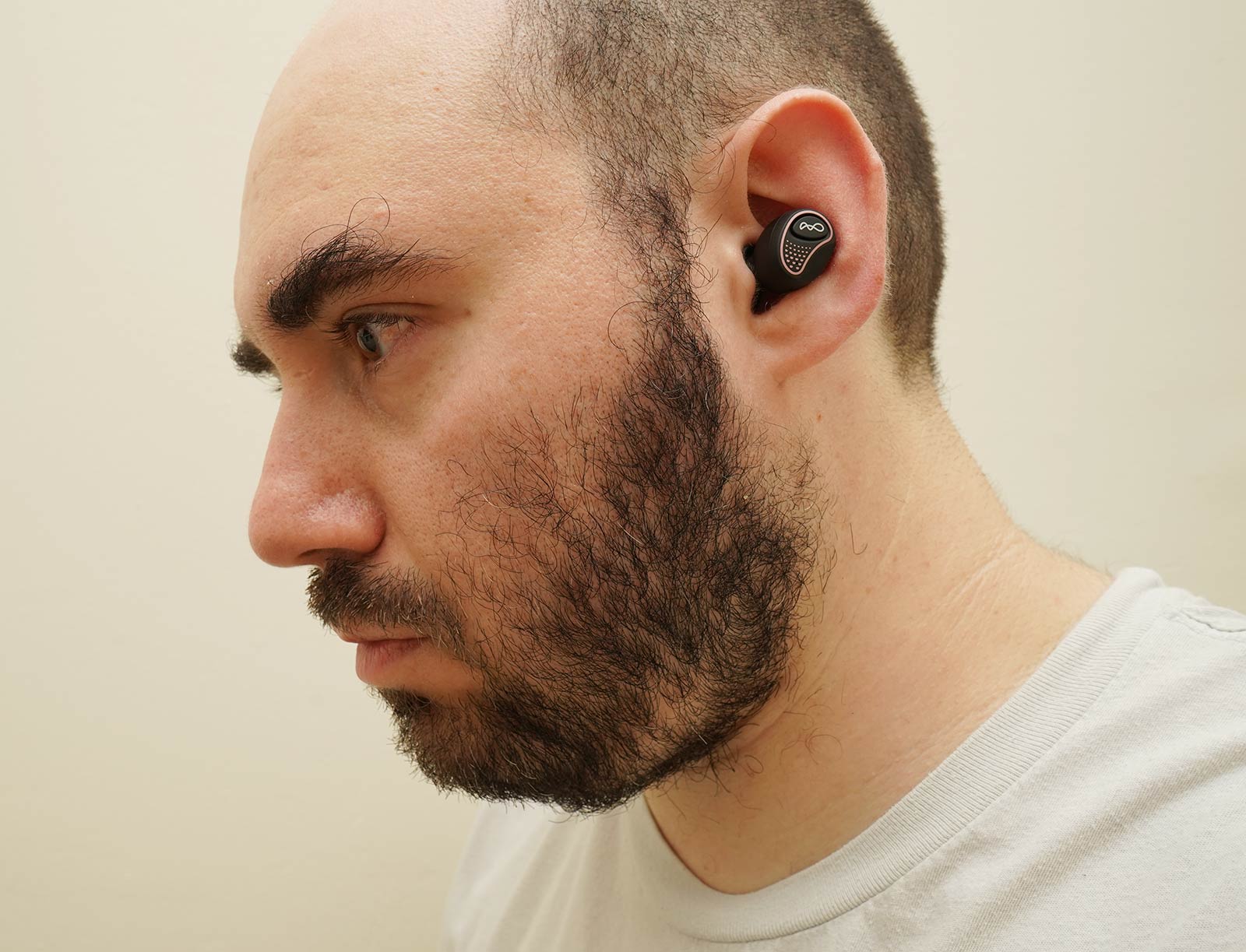 Final thoughts (TLDR)
Finding the right pair of earphones isn't easy, and with the world of wireless going totally cordless, it means you now have two choices: corded or no cord at all.
The latter is the latest, and therefore the more expensive, but that doesn't mean you have to spend a fortune. In fact, Australian company BlueAnt has its own pair designed to offer a value for folks looking for the latest technology, offering wireless and cordless for well under $200.
And for the most part, the BlueAnt Pump Air is a success, making cordless cost-effective, even if it does get a little frugal on the design side of things, with the occasional bug here and there.
If that doesn't bother you at all and you just want no cords, you'll find something to like in the BlueAnt Pump Air.
The good
Decent sound
Very loud
Great price
The not-so-good
Earphones have to be switched on individually
Pump Air earphones won't switch off when you put them in their charge case
Case design is bulky
No app to let you tweak the sound