Quick review
Canon EOS R8
The good
Ease to use
Feels great in the hands
Full-frame sensor
Versatile controls
Vari-angle touch screen is a great inclusion
Support for 4K video
The not-so-good
Can sometimes be slow
Doesn't charge on all Type C connections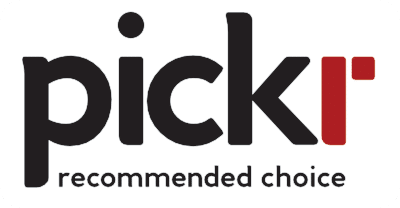 You don't typically think of the word "compact" when the word "full-frame" is uttered, but with the Canon R8, that's as close to the truth as it gets.
The idea of a full-frame camera is commonly connected with something of size. After all, the bigger 35mm sensor is just that: big.
While you can find a mirrorless with a variety of sensor sizes, the most common types are the 35mm full-frame sensor measuring the full size 24x36mm size of a 35mm slide of film, and then APS-C which is roughly half the size. Each company making an APS-C sensor tends to use a slightly different size, but the idea is basically a half-size 35mm sensor.
Half-size cameras are typically smaller because of that smaller sensor size in general, leaving the bigger sizes for bigger cameras. But what if a bigger sensor didn't automatically mean a bigger camera body?
That's what Canon is trying with the EOS R8, a model that sports a big sensor and somehow manages to pack it into a smaller camera.
Design and features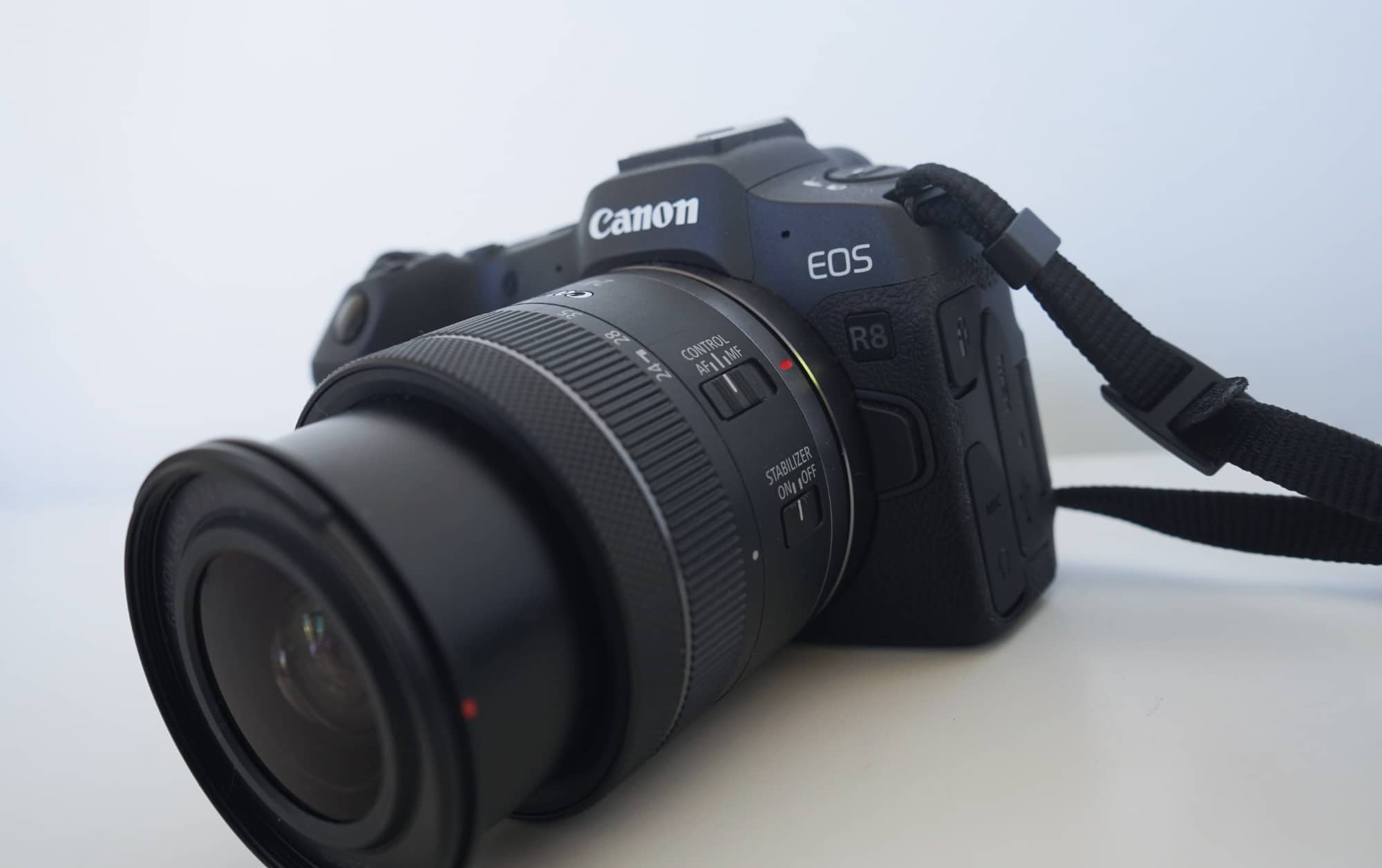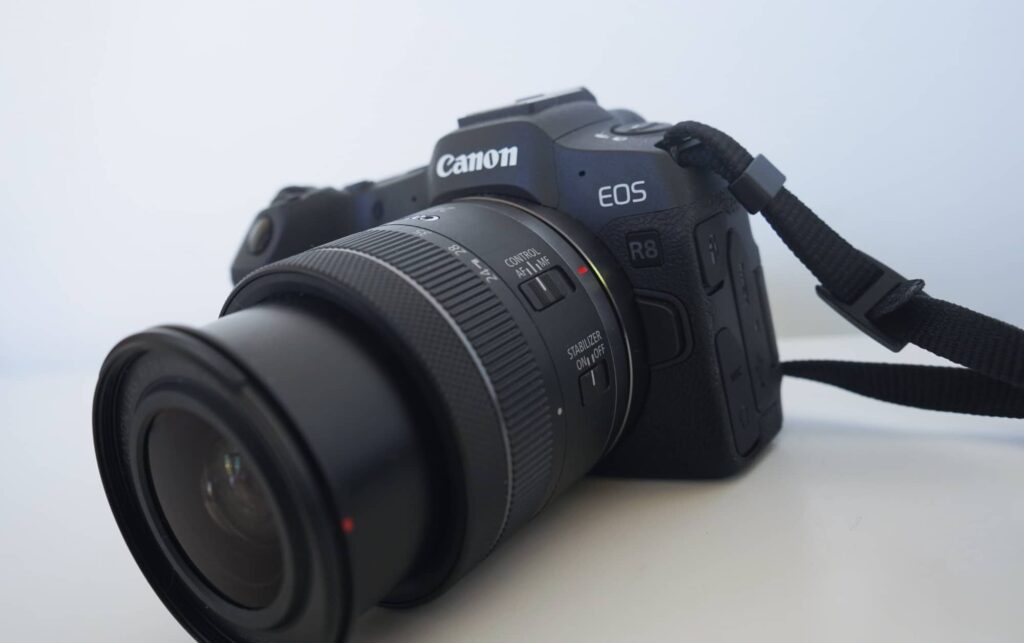 Built to be compact, light, and yet still carry a full-frame sensor, the EOS R8 mightn't be what you expect. A little more compact than the big models we've seen from the R-range in the past, the R8 looks and feels much smaller, even if the sensor says otherwise.
Yes, this really does come with a full-frame 35mm sensor, even though its diminutive body should say otherwise. Weighing 461 grams, the EOS R8 doesn't seem at all like the big full-frame bodies we've seen in the past, and that's intentional. Rather, this is a full-frame camera made to be lighter and easier to carry, and it works.
You'll still find the standard Canon design, with its texture bottom sections and matt black top; none of that has changed.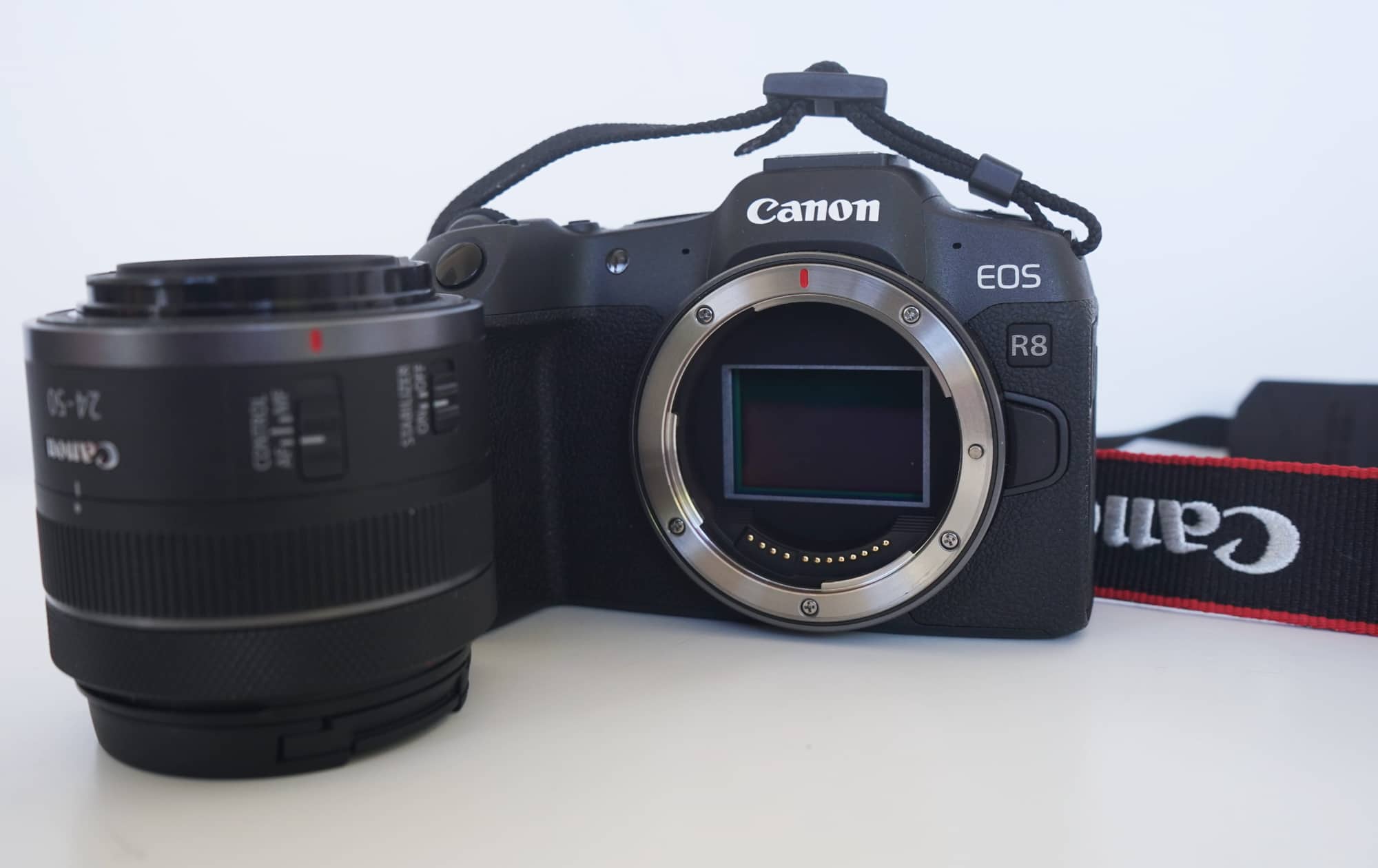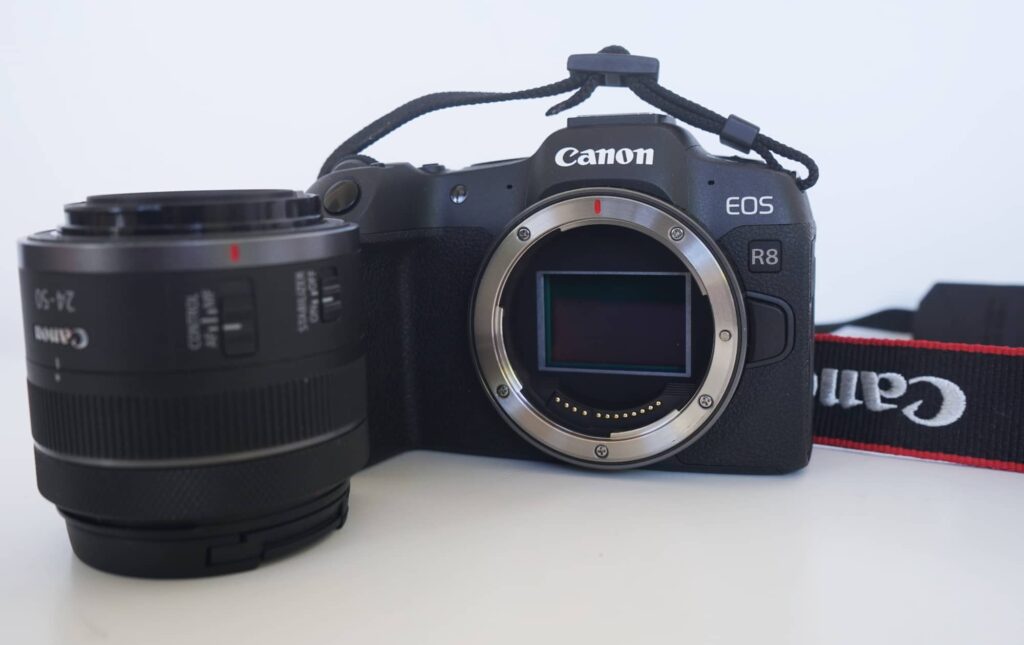 Under the Canon logo and "R8" model note on the front, you'll find a 24 megapixel full-frame CMOS sensor capable of capturing at 4K video 60p downsampled from 6K, with support for 1080p Full HD at 180p, if you wish. There's support for an ISO range of 100 to 102400 in stills and up to 25600 in video, but if you need to squeeze more out of the camera, the stills can go up to ISO 204800 while video can be squeezed to 51200.
If you need to fire quickly, a combination of two shutters will let you fire at 6 frames per second on the mechanical shutter and up to 40 fps on the electronic. You have options, it seems.
You also have options for connections, covering headphone, microphone, HDMI, Type C USB, a multi-function shoe up top, and wireless support via Bluetooth and 802.11/b/g/n WiFi.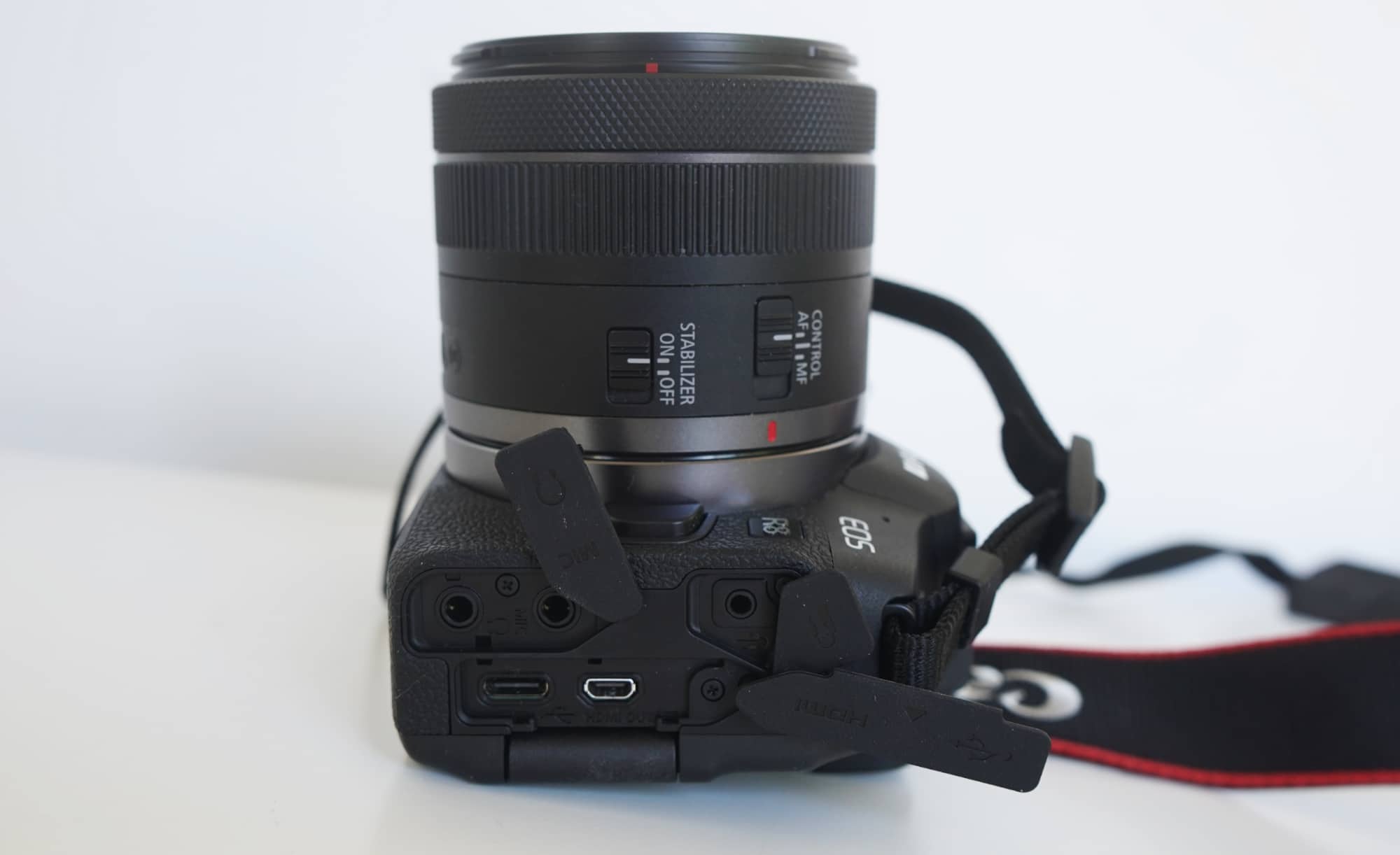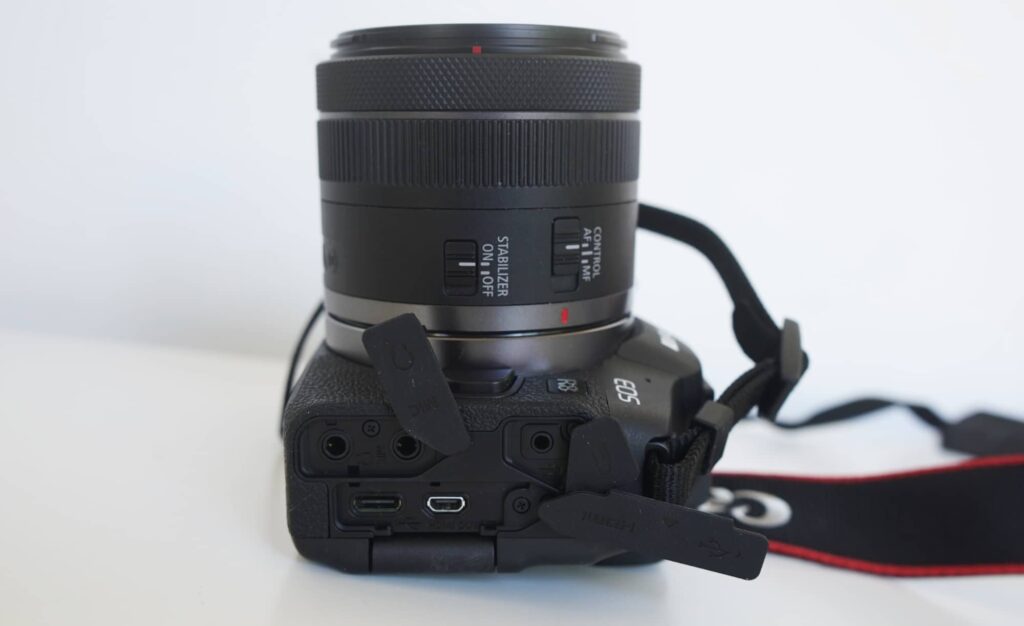 In-use and ergonomics
Small enough for most hands, the EOS R8 isn't a large camera by any stretch of the imagination, and certainly not like its R5 or R6 siblings. This is a camera made for hands that won't cause you to stretch them out too much, making for a comfortable grip with some solid control placements.
It wasn't too long ago we'd be used to seeing a Canon with totally different control positions, almost as if the company was trying something new each time.
We're not sure that's entirely what's happening here, but regardless, the control positions of the EOS R8 make a lot of sense.
While there's no top-down LCD to let you see what mode you're in, Canon's use of a vari-angle touchscreen kind of takes care of that, as does its positioning of key controls.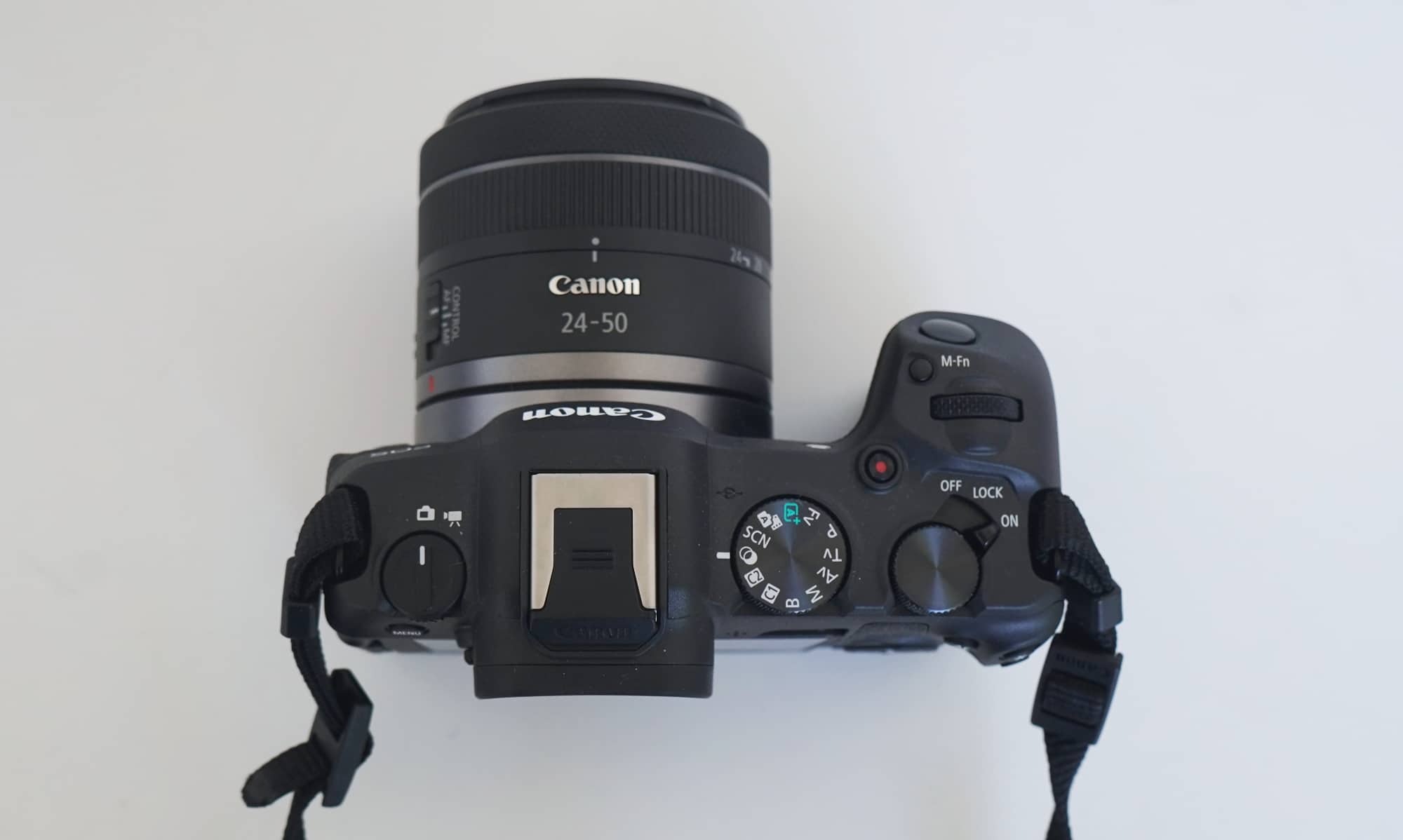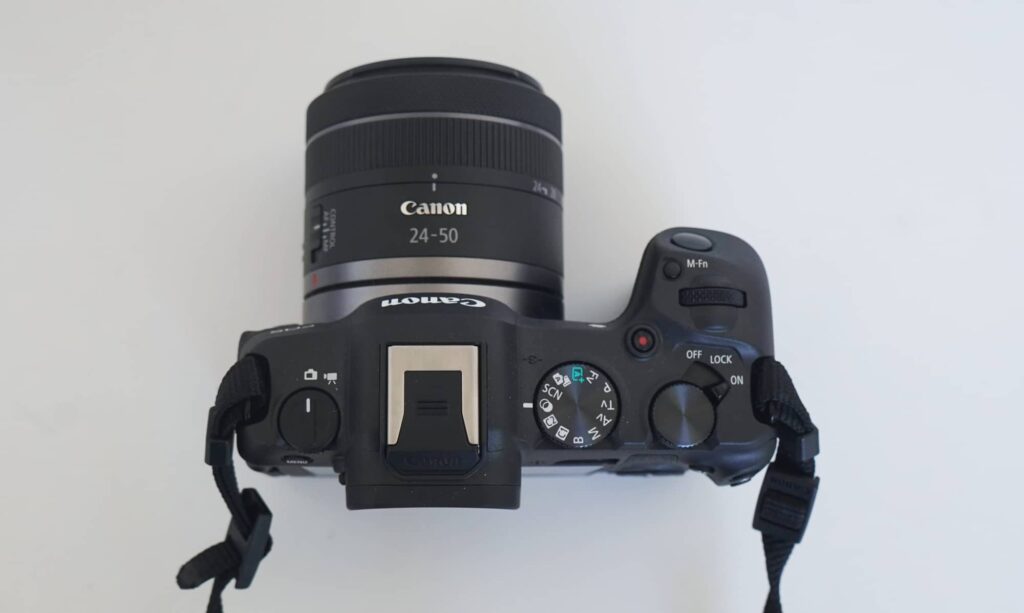 Look down at the top of the EOS R8 and you'll find a switch on the left to jump between stills and video, a dial on the right to toggle modes, plus an easy to use switch for on, off, or locking the camera settings, plus a few other wheels and buttons for the enthusiasts and pros.
The camera is geared towards right-hand usage quite comfortably, and if you know how to hold a camera, you'll be at home. And even if you don't, the combination of controls for beginners and enthusiasts alike married to the flip-out touchscreen means using the R8 is a cinch.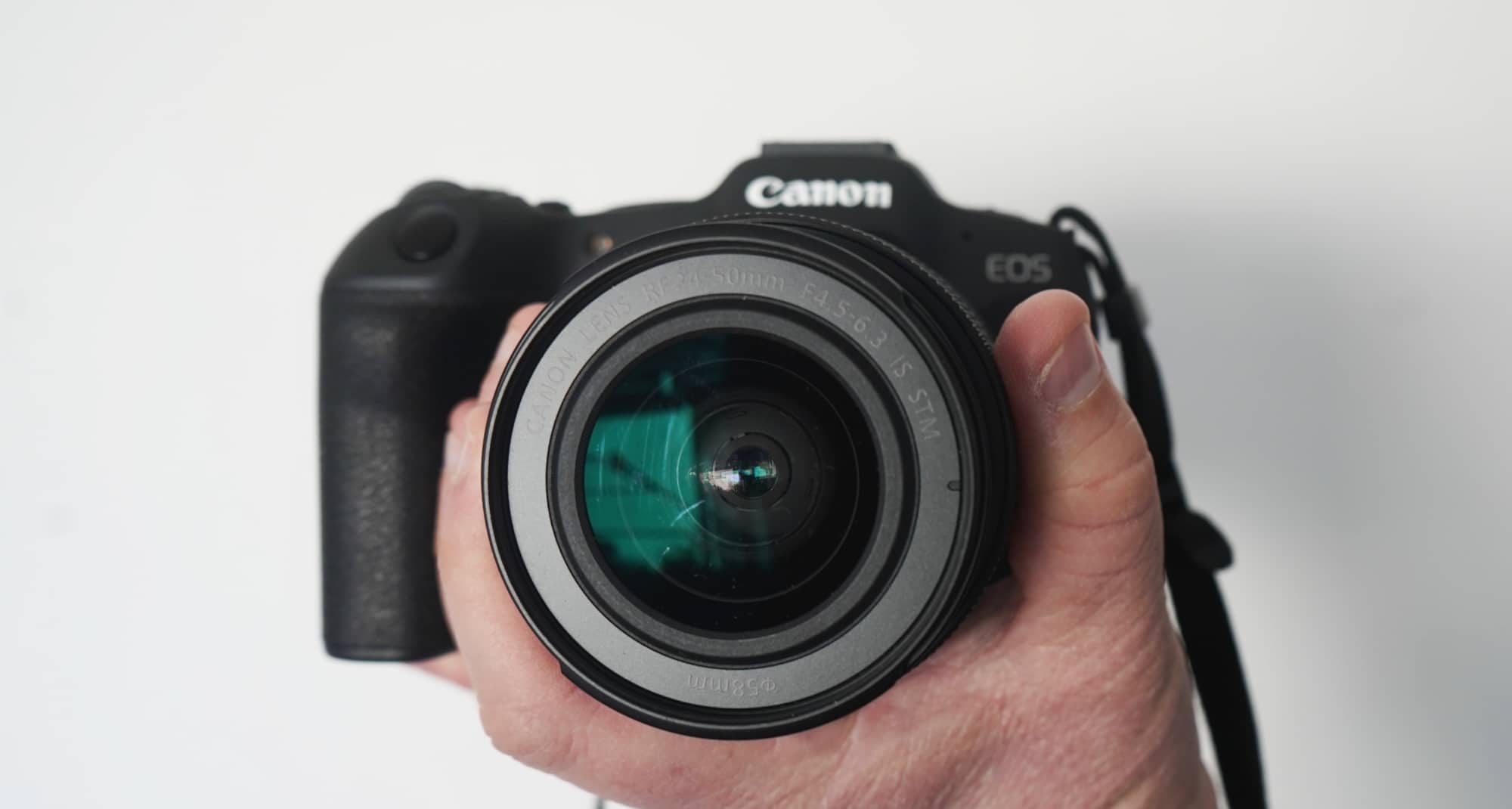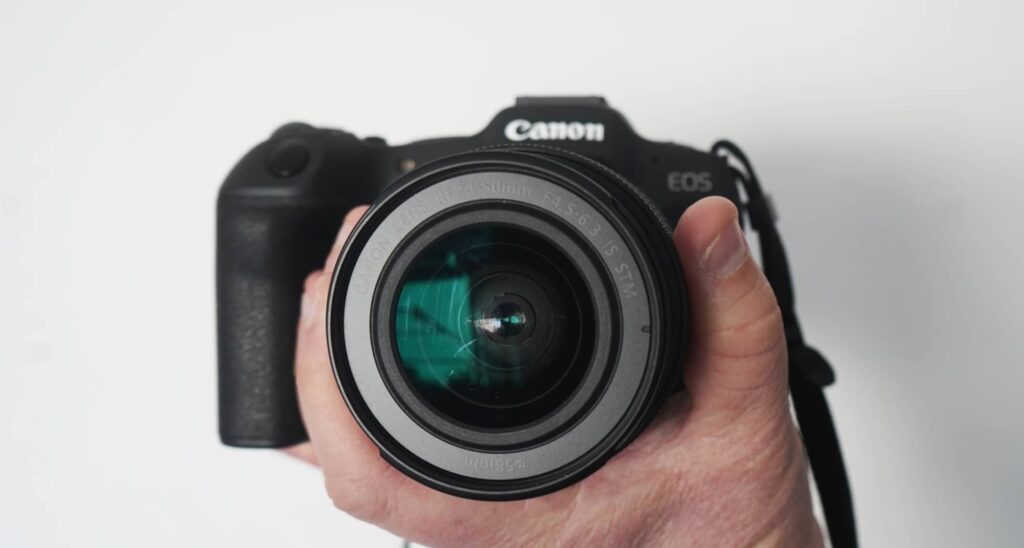 Image performance
Credit to Canon where it's due: for a beginner's to enthusiast-level camera, the shots are decidedly solid. That should come as no surprise, though: the sensor is big and 24 megapixels is more than enough to work with.
Grabbing shots of kids, dogs, and parks, aside for seeing what our testing currently consists of (family life), the image quality found in the EOS R8 is solid overall.
Images are crisp, colours are lovely, and the results are often sharp and clear. Much of this will depend on the lens you choose, but testing with the 24-50mm available with the camera in a kit, we were surprised at the results. While it's not as high end as a the glass on a fixed focal length (like a 50mm F1.4 and such), the images out of the R8 was certainly clear.
That was certainly the case when we had control of the camera's settings, diving into the more manual settings and taking advantage of the wheels and dials with ease, but even if you're not used to aperture or manual controls, there's a good chunk of automatic modes, as well.
You'll find the regular sort of automatic modes that do the job with automatic ISO control, plus some creative modes for extra photographic fun. A tilt-shift effect, a fish-eye effect, and some extra colour filtration modes are included, giving you a handful of automatically processed images directly on the device. It's fun, and some of the image modes are actually better than expected.
Playing with the black and white modes of the EOS R8 showed a surprisingly solid monochromatic profile. They're not quite on par with the quality of a Leica dedicated black and white digital, but they're not bad, either.
Video performance
You'll also find some solid video performance, thanks again to the versatile sensor, taking a 6K video and downsampling it to 4K.
We didn't spend as much time in video, but you can touch the screen to get a focus lock and capture in Ultra HD, or even shift the frame rate up a notch and capture Full HD, as well. You have options on this full-frame camera, as you'd well expect.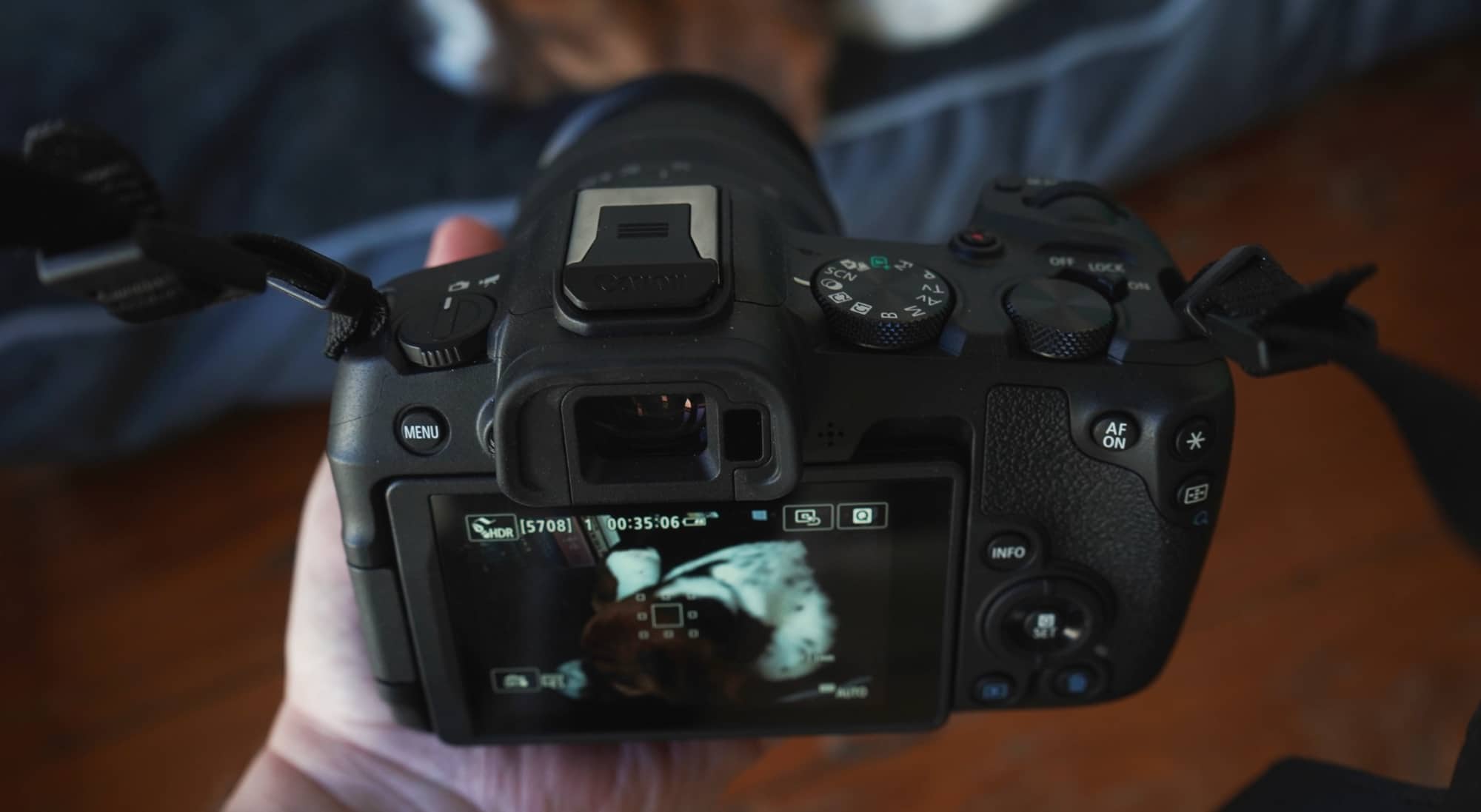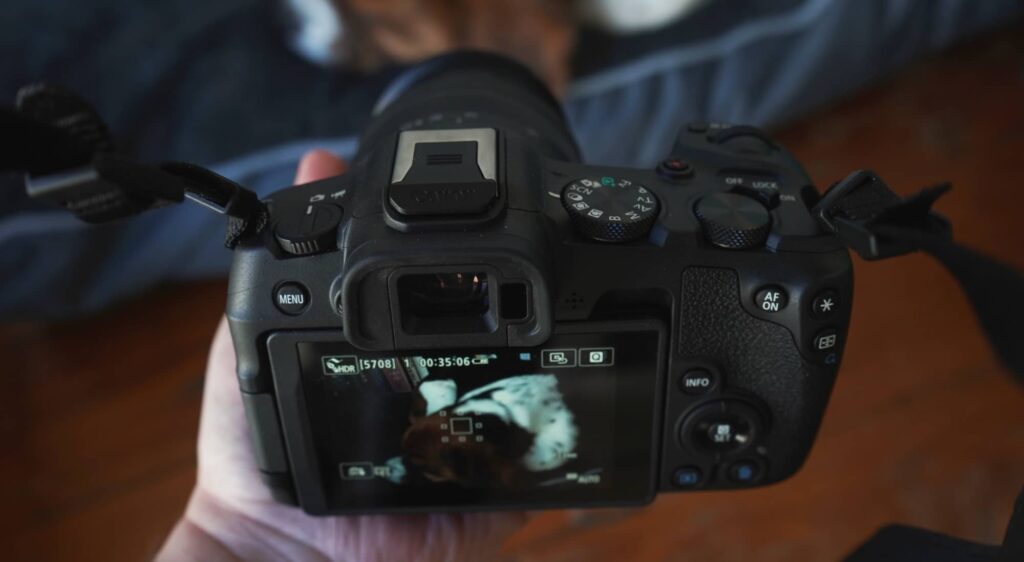 Battery
Testing the camera, we spent most of the time in stills, snapping images in a combination of RAW and JPEG.
Throughout, we found the battery should get you a good 300 shots or so, which isn't bad, but charging up the battery wasn't always quite so easy.
Even though Canon technically supports the USB Type C connection on the side of the camera for charging (a fact we confirmed in its spec sheet), we found it didn't always charge over that connection.
You might need to try various plug packs and power hungry adaptors to find one that Canon EOS R8 likes, because it won't love them all, it seems.
Value
Interestingly, the price is roughly on-par with everything else, delivering much the same value as the models popping up from rivals. Full-frame cameras are rarely inexpensive, and this model is no different, but it doesn't feel overpriced for what you get.
Sitting just above the 32 megapixel EOS R7 with its smaller APS-C sensor, the $2599 price is near the $2500 price of the Sony A7 III and about the same price as the equally compact A7C, which is likely the R8's most obvious competitor.
You can get the EOS R8 with a lens, such as the 24-50mm we tested the R8 with, pushing the price closer to the $3K and essentially charging $500 for the lens.
Overall, that's not terrible value. It works, and depending on how long you wait, you might even be able to get the camera for less.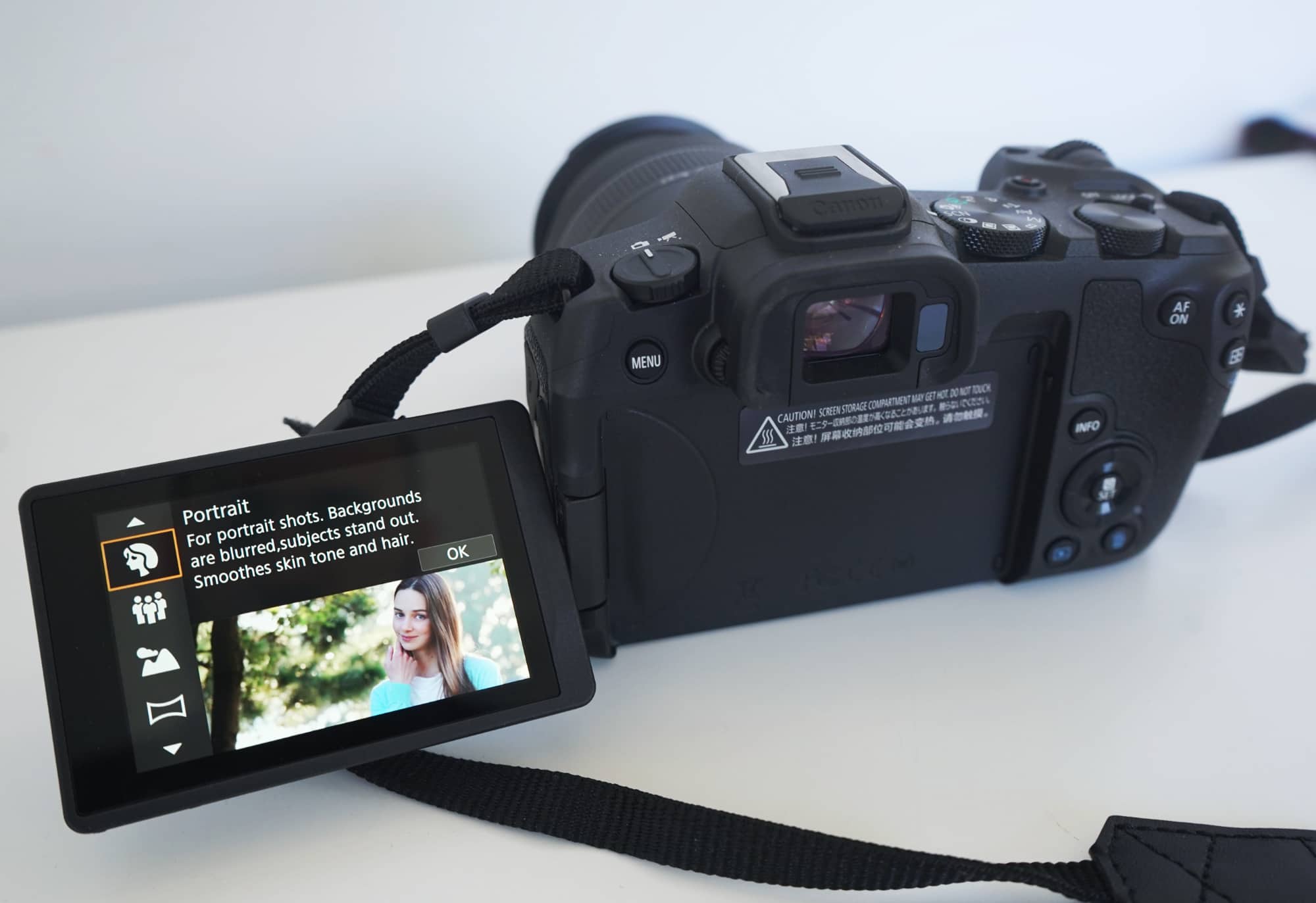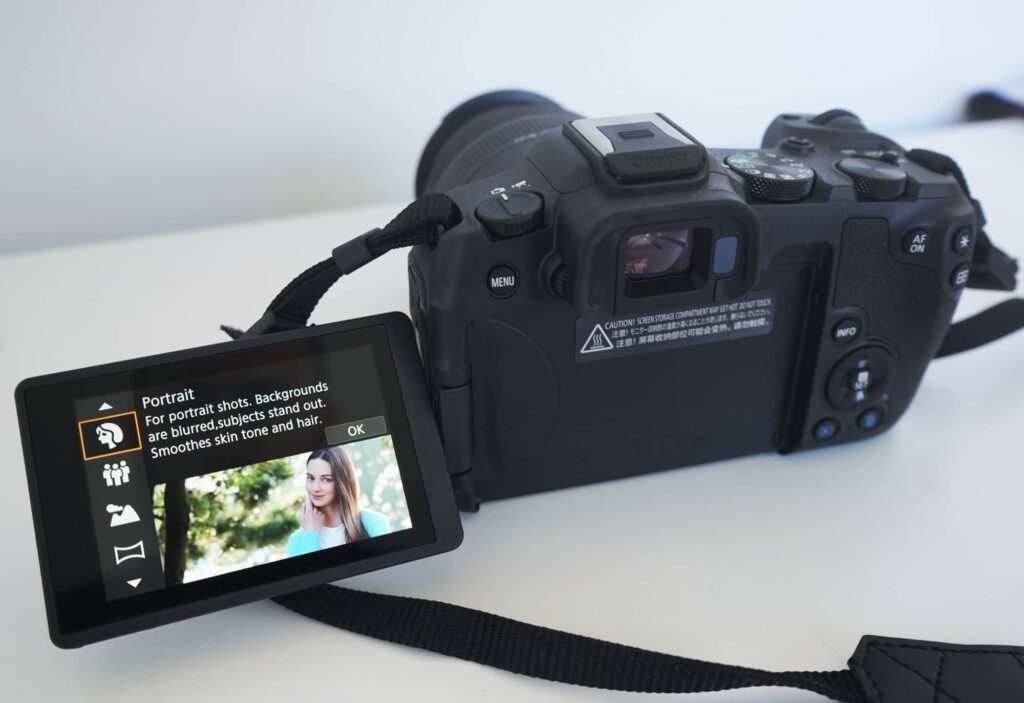 What needs work?
There are a lot of good reasons to consider the EOS R8, and between the comfortable size, excellent full-frame sensor, and a set of controls friendly to both amateurs and enthusiasts alike.
This is a camera that knocks wins in so many places, it's difficult not to fall in love with what Canon has crafted.
But it can sometimes be slow to fire, with focus often quick, but firing sometimes less so. That could possibly be one of the catches going from the high-end R6 has seen to the less high-end R8, and sometimes that speed can force you to wait a second or so longer, which can make or break a shot.
There's also the matter of charging, which didn't handle most of the Type C USB plugs and ports we fed the EOS R8 with. That's an issue we've seen on other Canon cameras in the past, as they seem to be quite picky with what they will take a charge from.
The EOS R8 is no different in this respect, and won't charge from every Type C cable. It should, but it doesn't, so just be aware.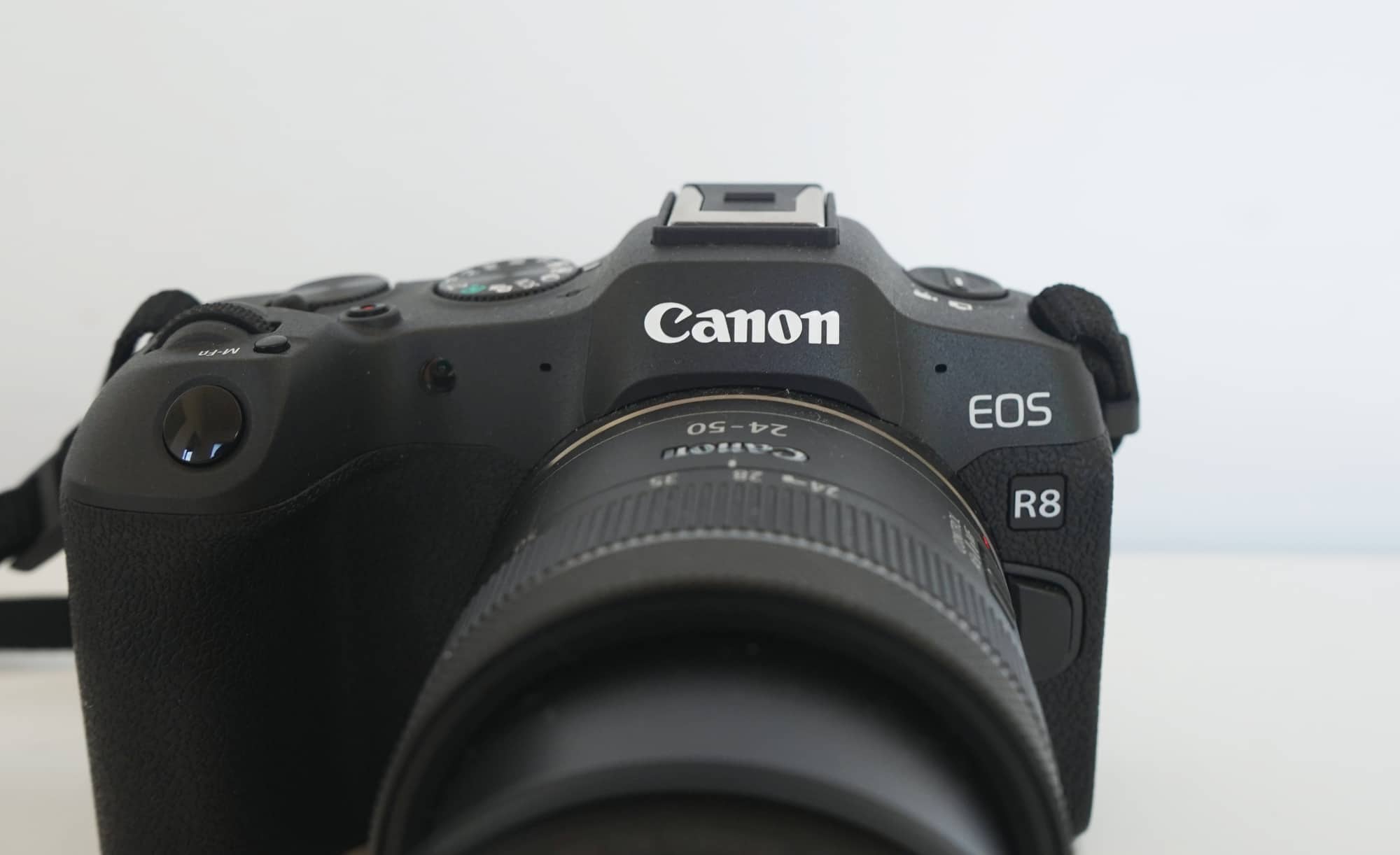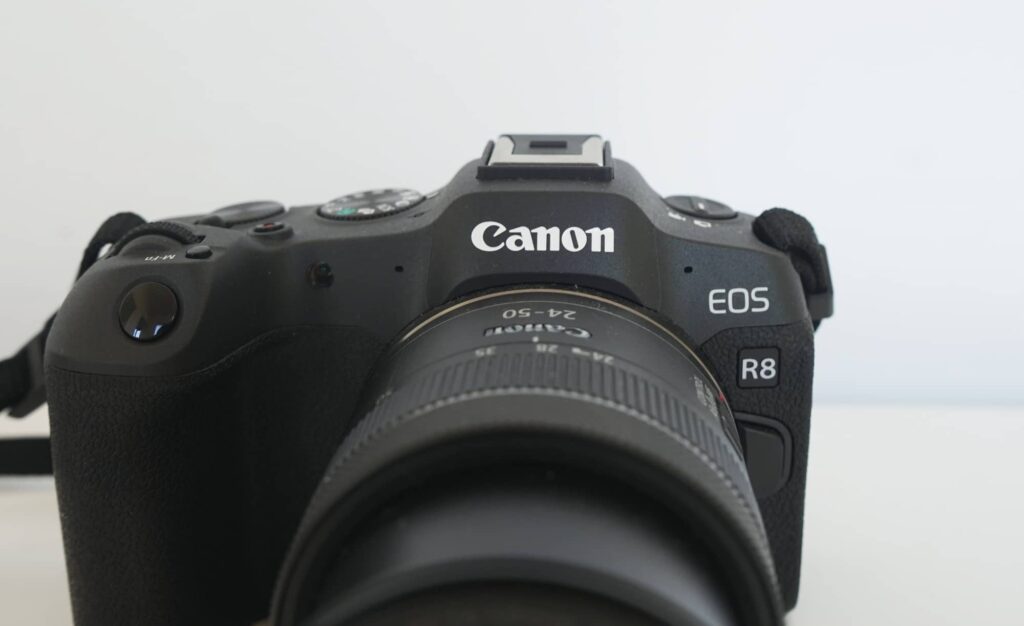 Final thoughts (TLDR)
That is a very small list of niggles to be concerned with, and overall, the EOS R8 delivers a solid little camera with a full-frame sensor.
Enthusiasts and pros alike, if you're looking for a compact full-frame body, the EOS R8 is a winner. The design is right, the ergonomics and controls are right, and the quality is spot on, too.
While we're typically entrenched in the Sony and Nikon camp — because lens investment is an issue — the Canon R8 delivers enough of a compelling reason to make us think yeah, maybe a switch to Canon is possible. It's just that good of a camera.
Compact and capable, the EOS R8 is well worth a look, geared at new and old photgraphers. It's a full-frame for anyone and highly recommended.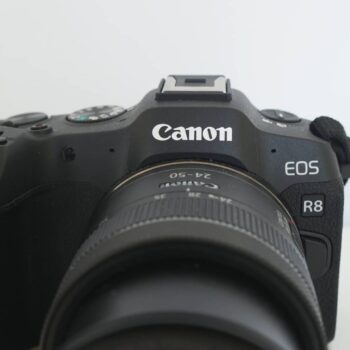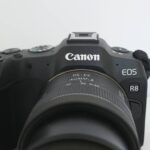 Canon EOS R8
The good
Ease to use
Feels great in the hands
Full-frame sensor
Versatile controls
Vari-angle touch screen is a great inclusion
Support for 4K video
The not-so-good
Can sometimes be slow
Doesn't charge on all Type C connections