Quick review
Apple iPhone 15 - from $1499
The good
A lovely design now slightly refined
Fairly compact
Great performance
Two cameras work like three thanks to the 48 megapixel sensor
Post-capture portrait mode is handy
Type C charging (yay!)
Wireless charging with MagSafe
Water resistance
The not-so-good
Screen misses out on always-on and ProMotion
USB 2 speeds
Battery life isn't much more than a day (and most won't reach that)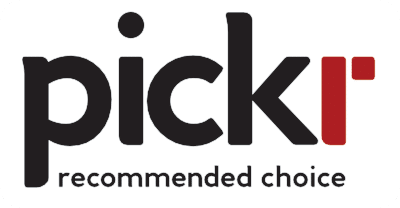 The smallest of the 2023 iPhones, the iPhone 15 is a little different in design and a lot different in spec, as Apple makes for an upgrade worth having.
Upgrading your phone is almost always a given these days and something you do every year or two (sometimes longer), but some upgrades are better than others.
Take the iPhone 14 range last year: while the Pro models were all new, the standard models saw minor updates on the versions before that. They were fine, but they weren't the whole new gadgets the Pro and Pro Max versions were.
This year, that changes.
In the iPhone 15, you'll find a familiar hand-friendly design with some interesting changes on the otherwise tried and trusted iPhone design. Is it the upgrade for most older iPhone owners?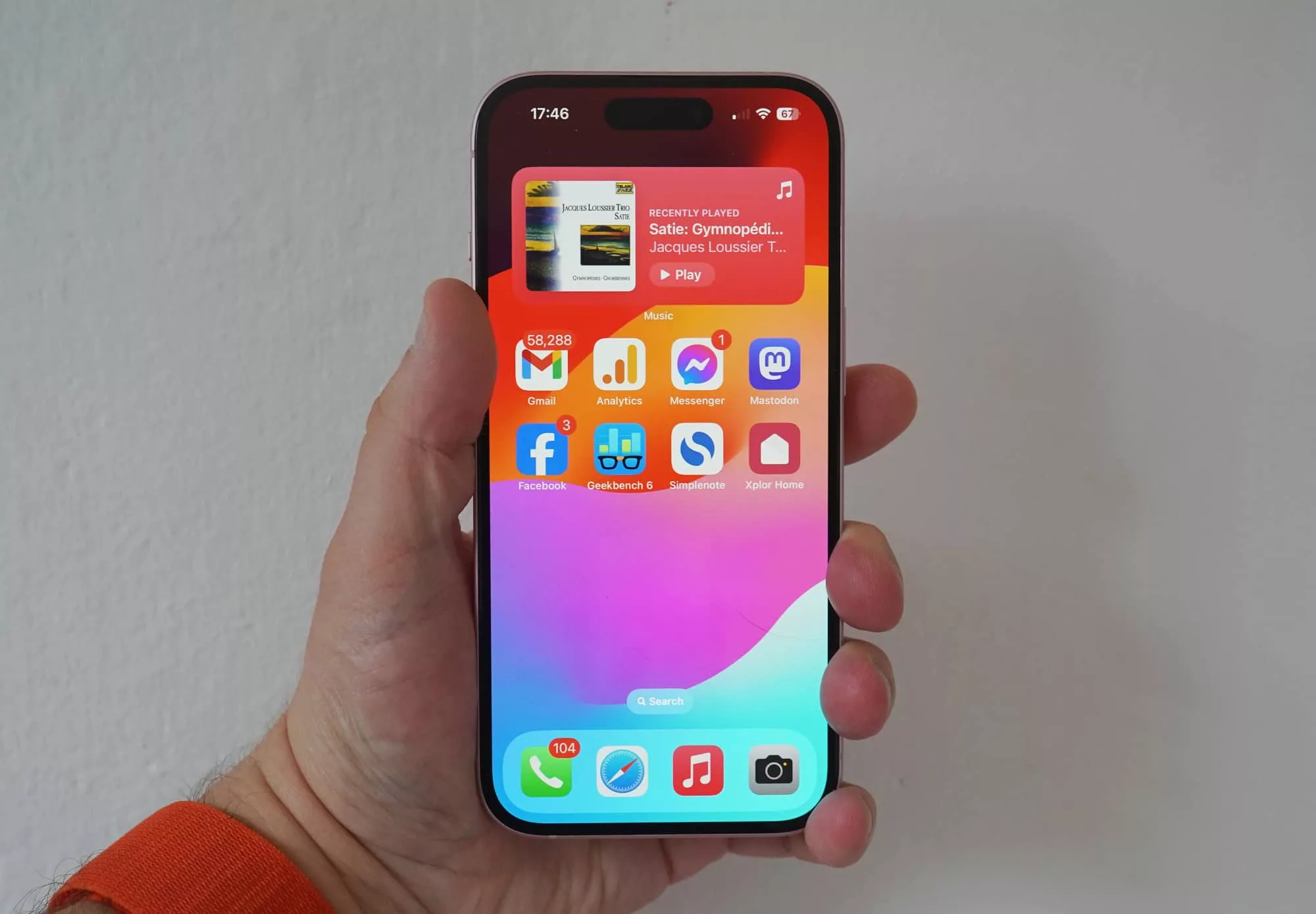 Design
A slight refinement on last year's iPhone 14, the casing on the 15 is still aluminium, but features a softer edge, similar to what we saw on the iPhone 15 Plus. It's also there on the titanium band with the Pro and Pro Max models, too, keeping the designs consistent, and consistently strong.
The combination of aluminium and glass helps to make the iPhone 15 premium, and Apple's switch from a glossy glass to something matte makes the back feel better and less cheap. It's now ever-so-slightly textural, which means holding the iPhone 15 is easier, and even one gram lighter (171g vs 172g on the iPhone 14).
All up, it feels like a more premium iPhone than the previous model, making it an easy to carry "normal" sized phone that just so happens to feel great.
No plastic here, it's all Apple's attention to glass and metal that we've come to love, and in a phone that starts at $1499, under the $1849 price of the more premium Pro model.

Features
The difference between the Pro and the regular iPhone 15 isn't just on price, but also in feature set. Unsurprisingly, all the best tech goes to the 15 Pro, just like it does on the 15 Pro Max.
However, the iPhone 15 still gets a solid assortment on tech that makes it more of an upgrade than last year's iPhone ever was.
While the iPhone 14 was basically an iPhone 13 with an auto-focus front-facing camera (and we wish we were kidding about that), the iPhone 15 is more like an iPhone 14 Pro in sitting in the body of an iPhone 15 with a slightly different camera.
You'll get Apple's A16 Bionic chip with its 6-core CPU and 5-core GPU, plus the 16-core Neural Engine just ike out the 14 Pro and 14 Pro Max had. That's an update on last year's A15 which was kept over from the iPhone 13 before it.
Yes, there are lots of numbers here, we apologise. The point is you get the same chip from the iPhone 14 Pro in the iPhone 15, and that's good. Meanwhile, the new chip in the iPhone 15 Pro and Pro Max, the A17 Bionic, is kept for those phones. We're guessing it (or a variant of it) will turn up in next year's iPhone 16.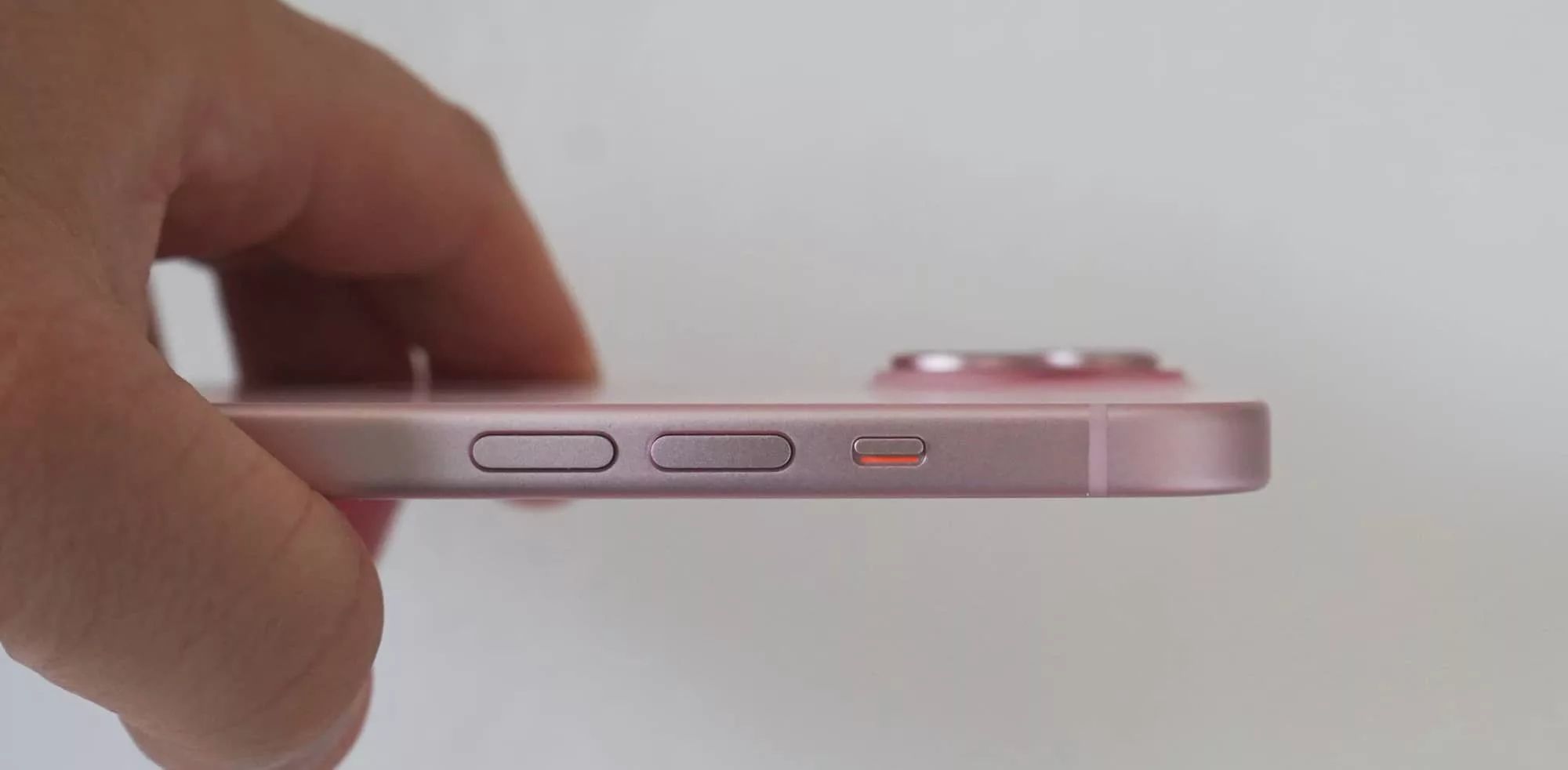 Meanwhile, there's also 5G (sub-6 in Australia), Bluetooth 5.3, WiFi 6 (distinct to the Pro/Pro Max inclusion of WiFi 6E), GPS, NFC for Apple Pay, and the second-gen Ultra Wideband chip for Apple's Find My. Interestingly, you also won't get support for Thread, something Apple has left on the Pro and Pro Max models, though given its specific use with smart home gadgets, you also may not care.
You will care about is the camera, which sees a huge upgrade, jumping from the previous two-camera 12 megapixel combo of wide and ultra-wide to a 48 megapixel main wide F1.6 camera and a 12 megapixel F2.4 ultra-wide. What makes this so special is that while it's only two cameras, the use of a 48 megapixel camera means Apple has been able to make that big camera work like a 2X camera, so you'll end up getting three focal lengths with two cameras, covering ultrawide's 0.5X, regular wide at 1X, and slightly closer at 2X.
There's support for portrait images here at two of those — 1X and 2X — and support for the Deep Fusion image processing tech and night mode, just no night mode portraits, RAW, or macro photography.
Would-be filmmakers will find support for 4K video capture with HDR, as well as slow motion video that can max out at 240 frames per second, for some seriously slow footage.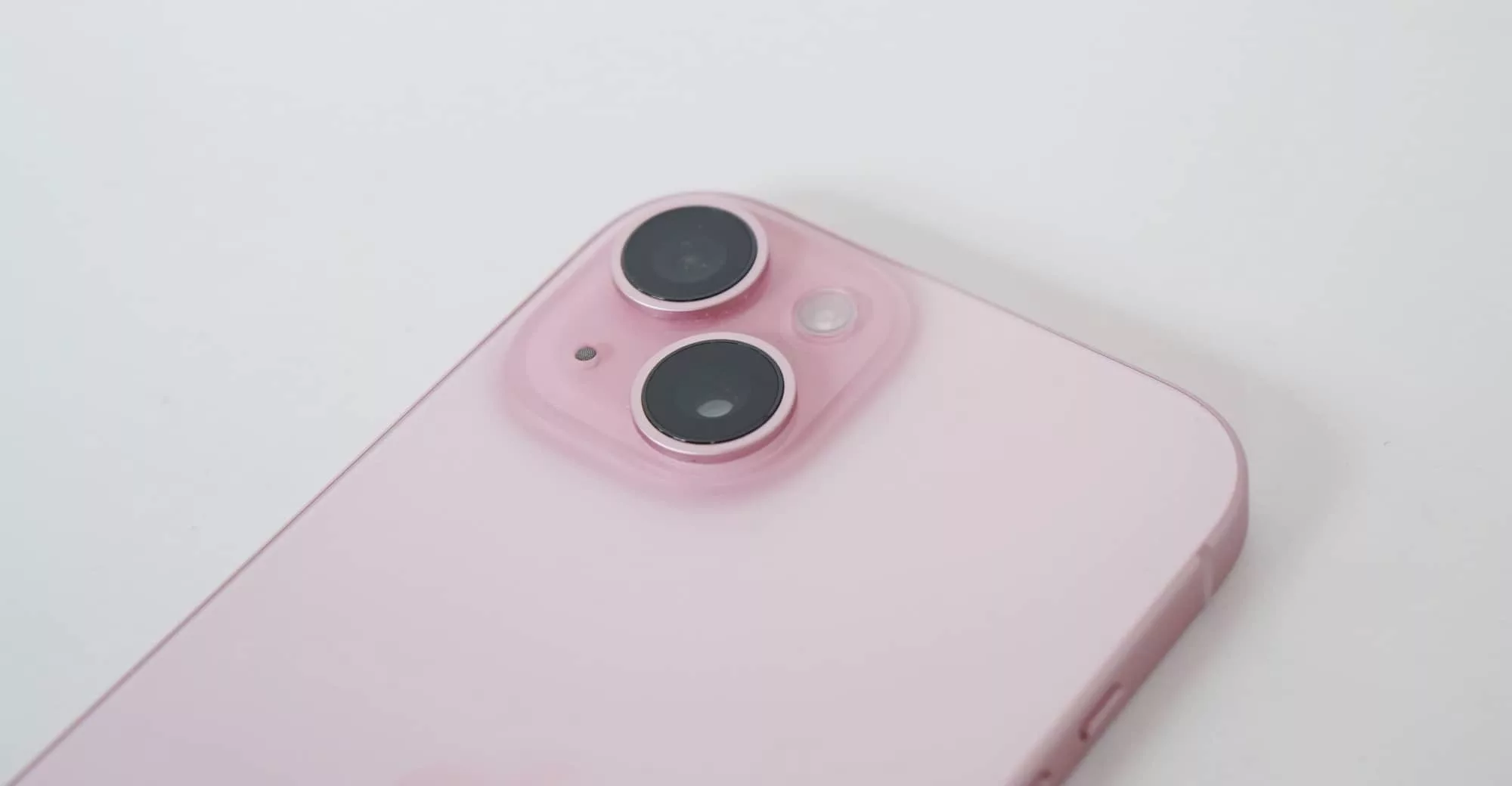 On the front, you'll get the same cameras the other iPhone 15 variants, Pro or otherwise, with a 12 megapixel F1.9 camera that can also measure depth, meaning you'll get portrait control in it, as well.
There's also another feature shared with the Pro and Pro Max variants, and it's one the EU has largely forced Apple's hand on: USB Type C.
Yep, the iPhone 15 sports a USB-C connector at the bottom, making for much easier plugs that now pretty much every phone, tablet, computer, pair of headphones or earphones, speaker, and even camera supports.
On the iPhone 15, Apple uses USB-C with a USB 2 connection speed, so it won't be super fast for data transfers, but it does mean just looking around for a standard USB-C cable for charging, and there's also wireless Qi and MagSafe charging in the back if you prefer going sans-cord.
| | |
| --- | --- |
| Screen | 6.1 inches, AMOLED, 1179×2556 |
| Chip | Apple A16 Bionic |
| Memory/Storage | 6GB RAM; 128GB, 256GB, 512GB |
| Operating System | iOS 17 |
| Cameras | 48mp F1.6 wide, 12mp F2.4 ultra-wide; 12mp F2.4 front |
| Connections | 5G (sub-6), WiFi 6, Bluetooth 5.3, GPS, NFC, USB-C |
| Design Materials | Glass, aluminium |
| Size/Weight | 7.8mm, 171g |
| Price | Starting from $1499 AUD |
Pretty much everything else is the same as with an iPhone you've seen prior, complete with the volume buttons and silent switch, IP68 water resistance, though there's one final major difference: the screen.
Screen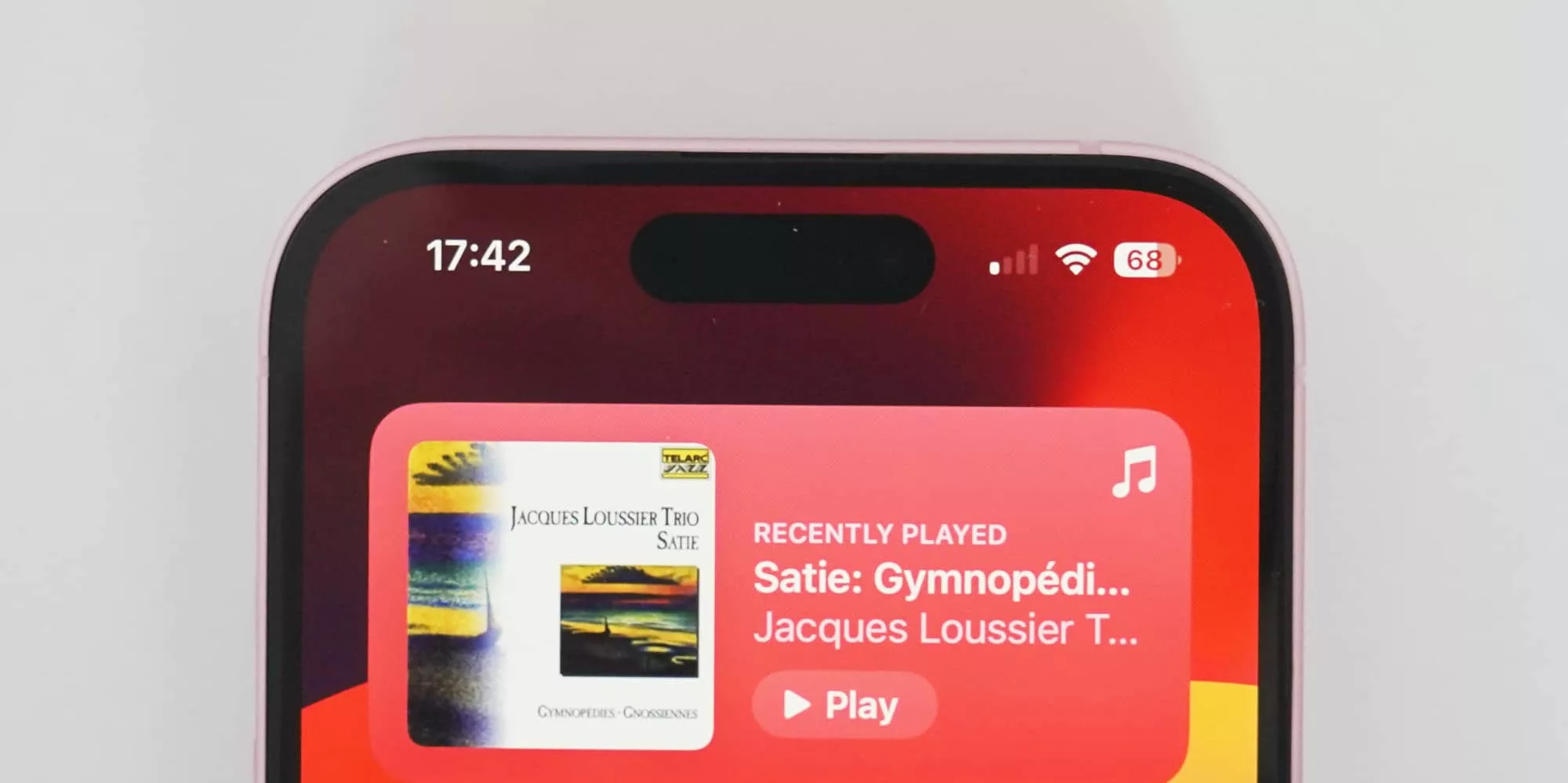 Apple's iPhone 14 Pro line may have introduced the Dynamic Island and its clever software tricks for removing the notch in the display, but it's now on every model of the current iPhone range.
On the iPhone 15, you'll find a 6.1 inch OLED display running a resolution of 2556×1179, and running the same brightness as the Pro models: 1000 nits max for typical usage, 1600 nits for HDR, and 2000 nits peak for outdoor usage when the system boosts the power to account for sunlight.
It's a slick, great looking display that helps to give off the impression that the iPhone 15 is a premium phone made for content. Your content, be it movies, games, or just showing off those fantastic photos you intend to take, or even look back on from a history of owning an iPhone.
About the only critical issue is it lacks Apple's ProMotion tech, meaning it keeps the refresh rate at 60Hz, rather than varying it between 1Hz and 120. That means what appears on the screen won't necessarily be as slick as what's in the more premium Pro model, and you'll miss out on the Always-On display, which needs the low refresh rate tech of ProMotion to work, but that you might not need, either.
This reviewer's wife keeps it turned off, and you mightn't care to see a lockscreen that looks like your phone is on.
In-use
No support of the Always-On feature and practically zero changes to how you use the iPhone means there's no need to relearn anything about the iPhone 15. In fact, if you've ever used an iPhone before, the iPhone 15 will just make sense.
Swipe down for various control bars, swipe up for the Home Screen or multi-tasking, and just generally use the phone. The rollout of Apple iOS 17 makes the phone even slicker, and adding posters for our contacts plus more lockscreen controls helps to make your iPhone less like everyone else's iPhone.
We love that Apple has finally (finally!) included so much customisation, bringing to a close one of Android's longest-running advantages, which is something it has supported in a big way since the beginning.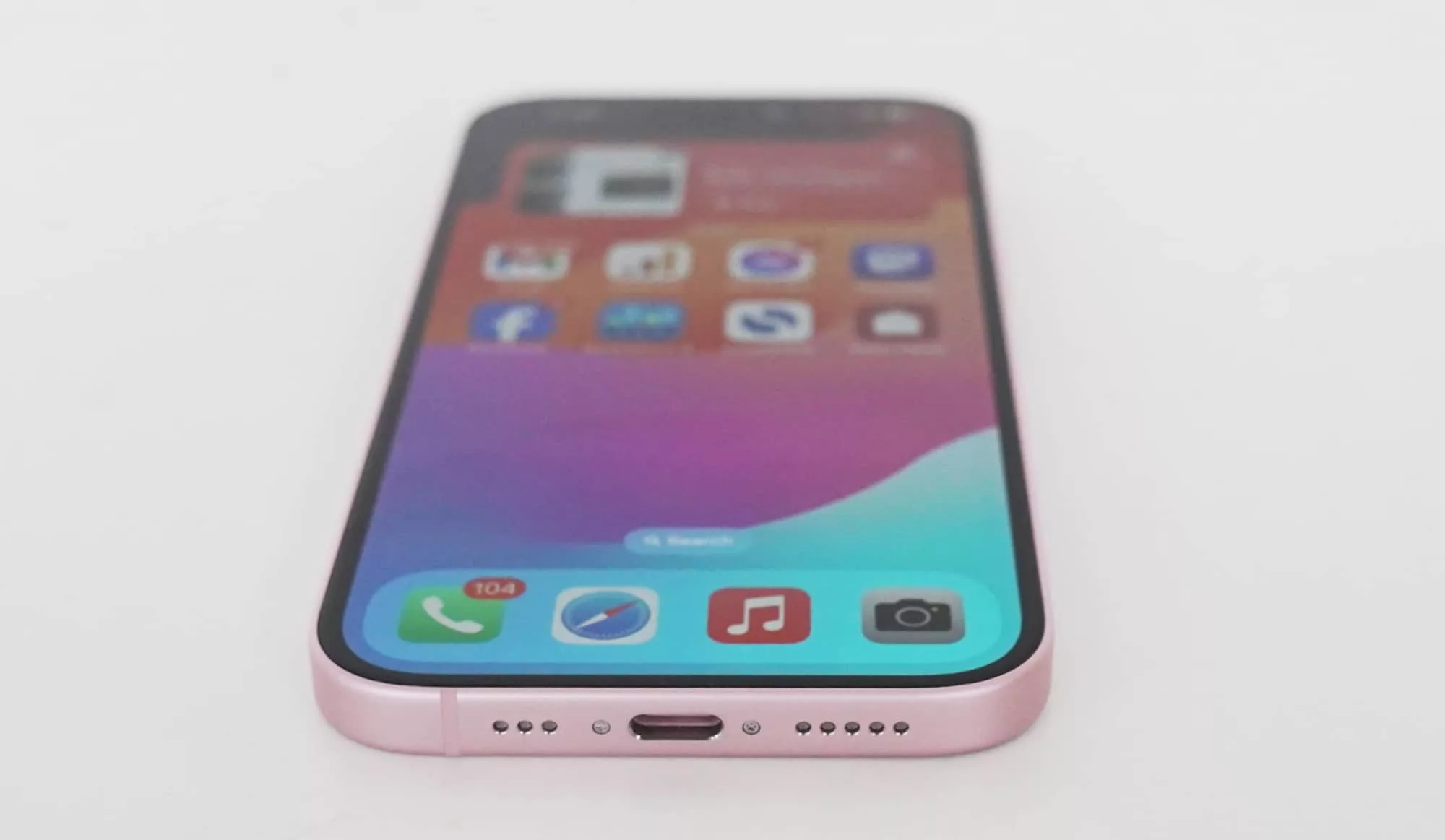 The use of the Dynamic Island is also a clever use of space, with the little bar for your camera and Face ID technology changing in size and animating to match what you're doing. Often, it works as a bit of multitasking magic, letting you use the space in your screen as an extra button to jump into another app.
It's handy, and the more you see it in action, the more you realise you can't live without it. We might have forcibly lived with and gotten used to shelf the iPhone has seen since the iPhone X debuted, but the Dynamic Island is a design tweak that not only improves all-screen, but makes the phone easier to use. It's a gem.
Everything else is all the iPhone you've ever used in the past.
Performance
While the way you use the iPhone 15 is the same as every iPhone that came before it, the performance is not, as Apple trickles newer tech to the newest model, kinda sorta.
You won't see the latest Apple chip in the standard 15; that's reserved for the Pro and Pro Max models. But you will see the chip from last year's 14 Pro and Pro Max, as the A16 Bionic makes the jump from the premium iPhone in 2022 to the standard model in 2023.
It's the sort of thing that results in an easy win in benchmarks and in real world use, too.
On the benchmark side of things, it won't be a surprise to find the iPhone 15 outpaced by the 15 Pro. But it's particularly intriguing to see where the 15 is placed not just against last year's 14 Pro, but also older iPhone models, at that.
Compared with last year's Pro and Pro Max phones, the iPhone 15 can clearly hold its own, and that's great news for future-proofing.
You shouldn't have to buy a phone for just one year, and most people typically don't. As it is, the Pro models are built for much longer, and this year's use of last year's Pro chip means the iPhone 15 should keep most apps and games happy for years to come. It won't run the console-quality stuff made just for the A17 Pro in the 15 Pro/Pro Max, but that'll only be a handful of games to start, so isn't a huge issue.
In real-world usage, we found the phone handled its own nicely with minimal lag getting down to the imperceptible level, while the 5G delivered decent speeds, as well.
Testing the iPhone 15 in Sydney, Australia using the Telstra 5G network by way of Mate, we found speeds as high as 268Mbps on offer, and a fair amount of 5G connection, too. That's thanks in part to just how common 5G is now, as telcos expand on the technology and improve the Australian accessibility.
Your connection will vary based on a whole bunch of factors — telco, location, bandwidth limiting, whether there's an outage or not, etc — but you should get decent speeds here.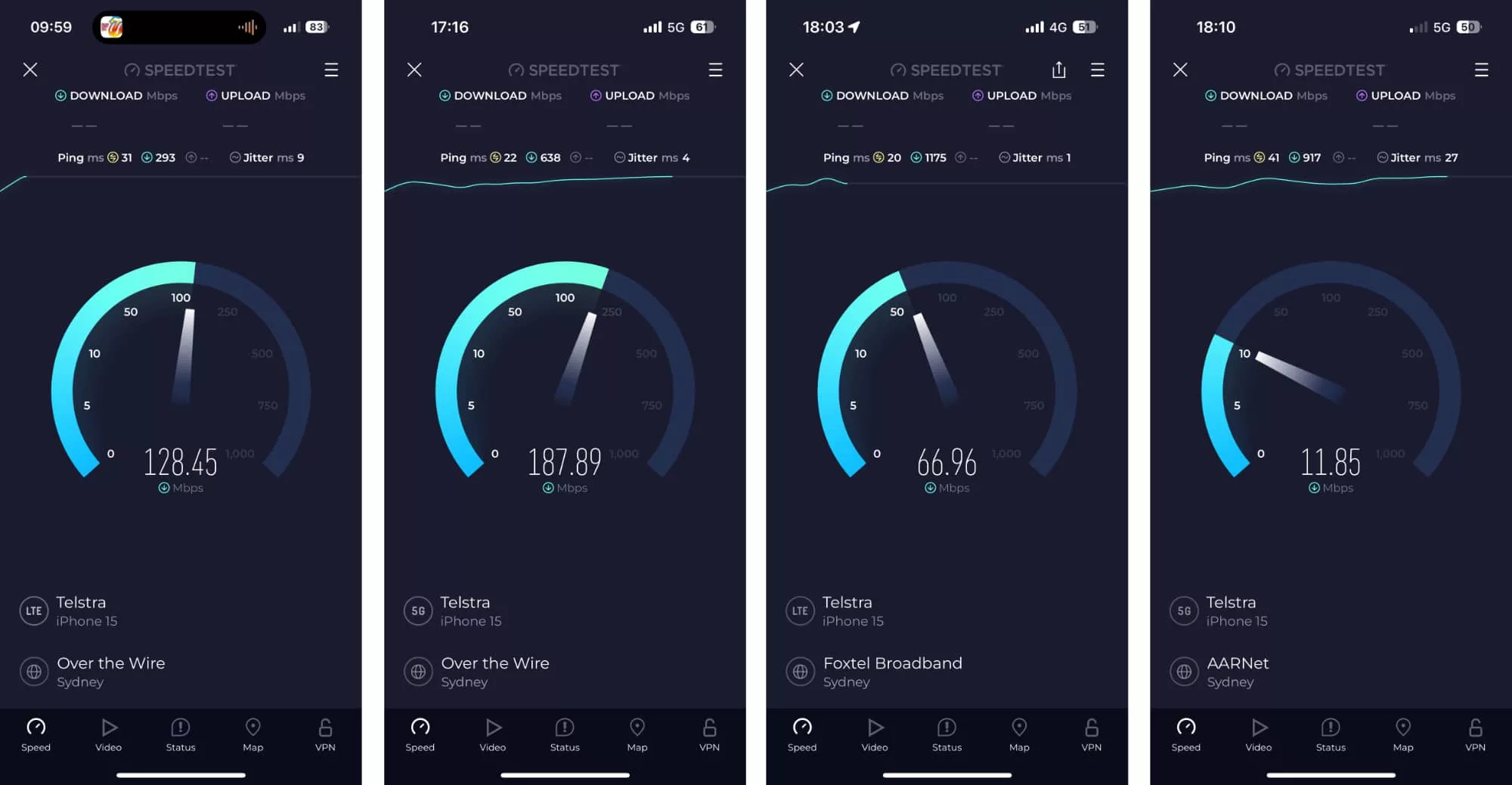 Camera
You should also get decent shots from the two camera system, which just like we experienced on the 15 Plus is quite capable.
The combination of a big 48 megapixel wide camera and a 12 megapixel ultra-wide mightn't seem like a staggering upgrade, but for an iPhone that isn't a pro model, it's a big difference, and not just because you get more megapixels. Now that you have a larger sensor to work with, Apple can let you crop that sensor down and get a little closer, so the two camera system on the iPhone 15 behaves like a three camera system.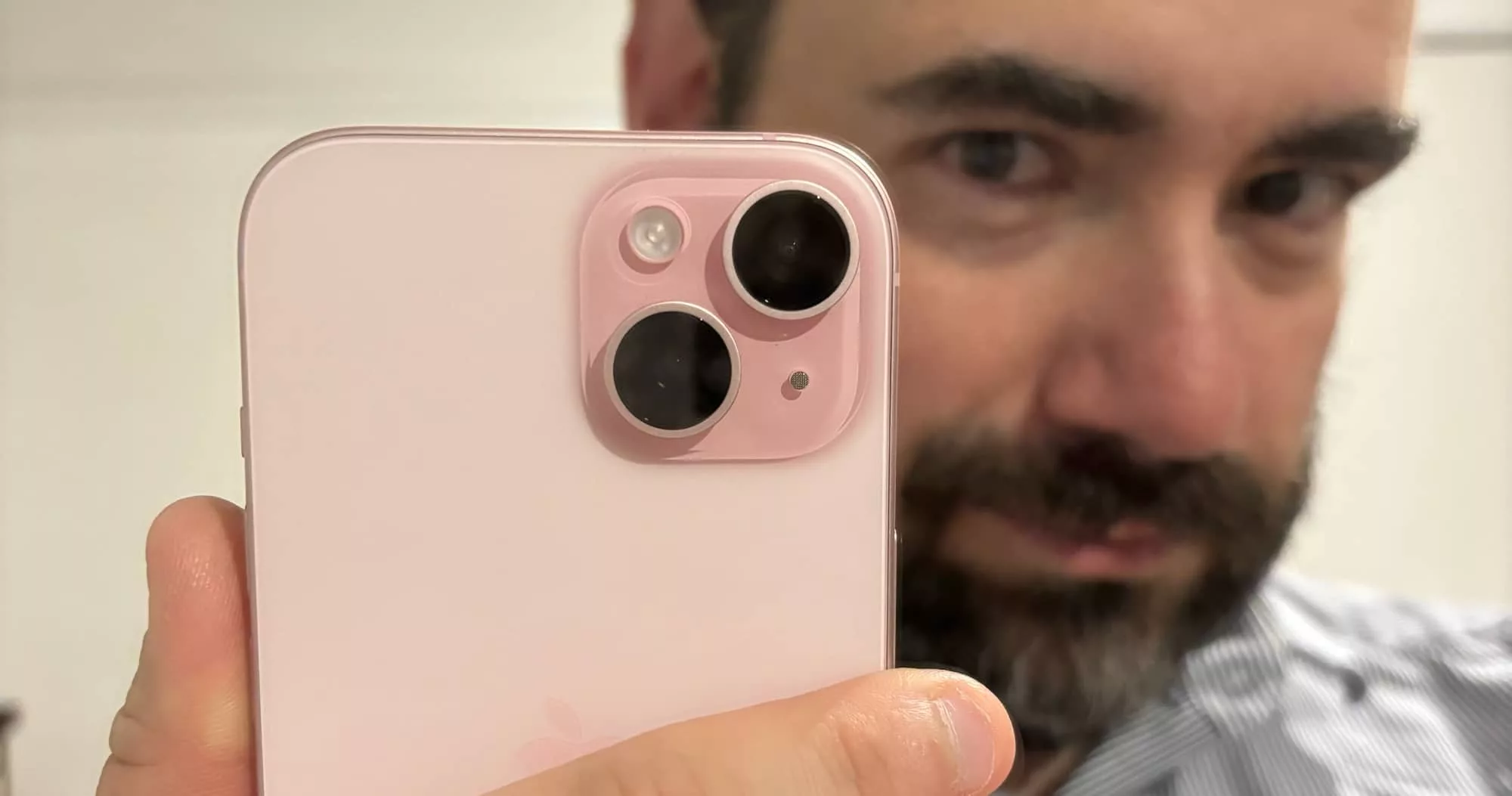 If you recall the iPhone 12 Pro, it had a three camera system offering 1X wide, 0.5X ultrawide, and 2X telephoto. That's three cameras delivering three focal lengths.
Now, the iPhone 15 has a two camera system delivering three focal lengths, too: 1X wide, 0.5X ultrawide, and 2X telephoto, the latter of these coming from the bigger sensor used for the 1X wide.
It's a big update coming from a big sensor, and means the iPhone 15 can get you that little bit closer and give you that little bit more extra flexibility.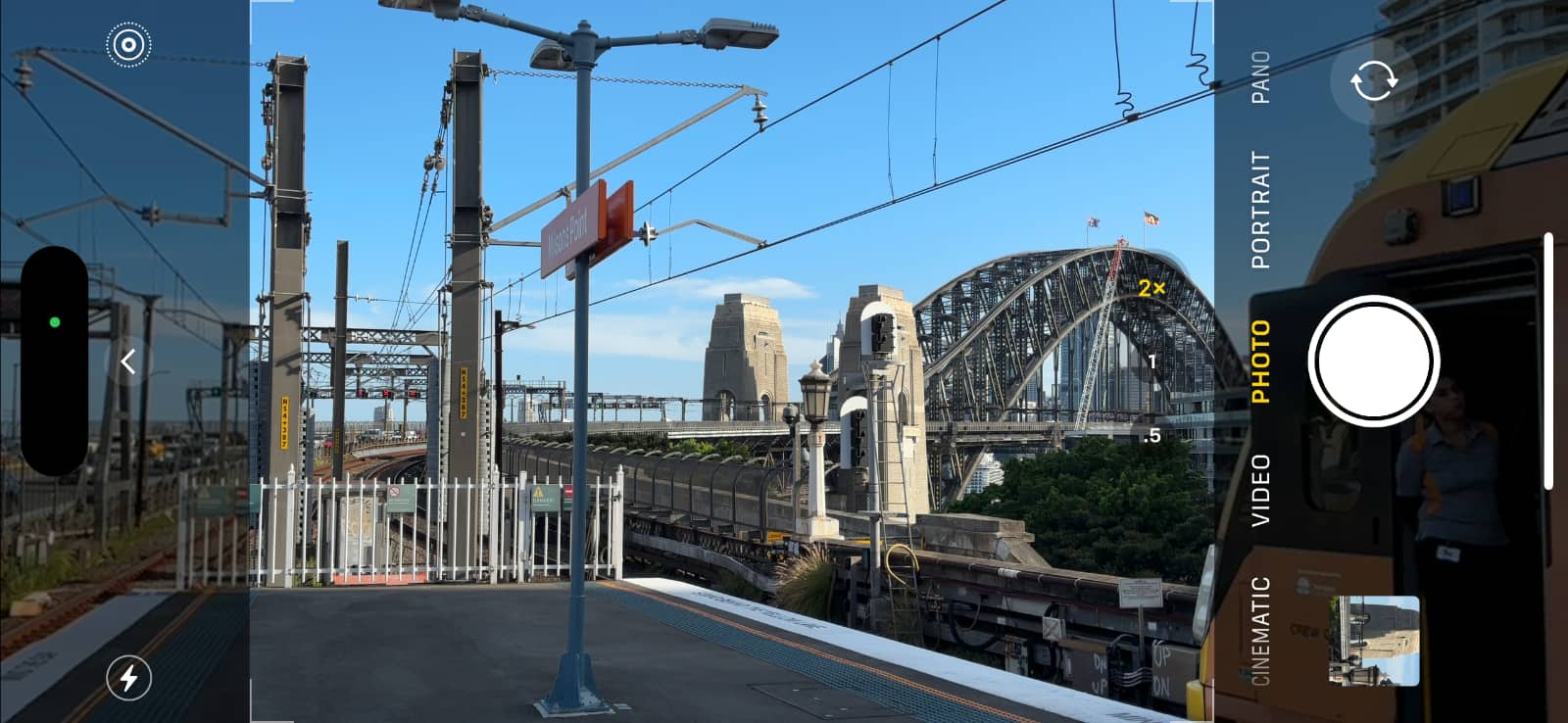 In testing, the iPhone 15 delivers the same performance as its 15 Plus sibling, which means you'll find a surprisingly versatile camera combination, resulting in lovely images in day, capable portraits when the light is bright, and some decent night shots, though it's not quite on the same level as the Pro variants.
We still love the portrait mode, which lets you capture and blur the background too easily, introducing you to the background-foreground aperture separation like a real camera lens can, but in software. And in the iPhone 15 (and presumably higher), you can do this from a regular photo, changing to a portrait image after you've captured and shifting the F-stop and lighting type.
For the most part, though, the combination of wide and ultra-wide delivers, with the ultra-wide really just lacking the versatility of the macro mode found in the more expensive Pro and Pro Max models. That omission means you mightn't find as much detail on the ultra-wide, but it's still decent all the same.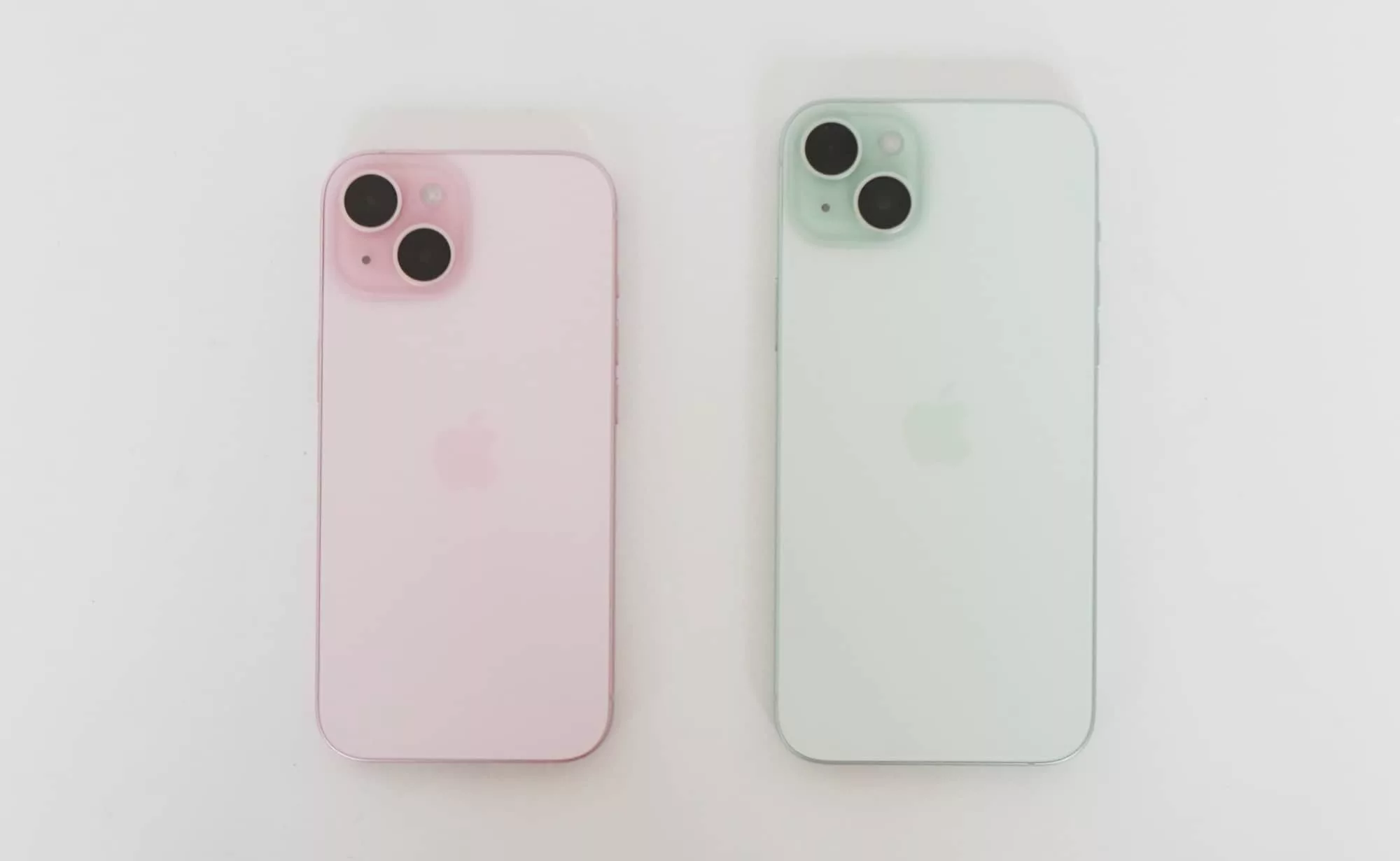 And the fact that this phone can now jump between 1X and 2X natively without losing detail, and then allow you to zoom in at 5X to 10X using digital zoom (meh) helps the iPhone 15 camera setup to feel more versatile overall.
At the front, the 12 megapixel camera is much the same as it is on every other iPhone this year, giving you sharp and lovely images with standard pictures, or even that soft background look of a portrait shot. Dealer's choice, really.
Battery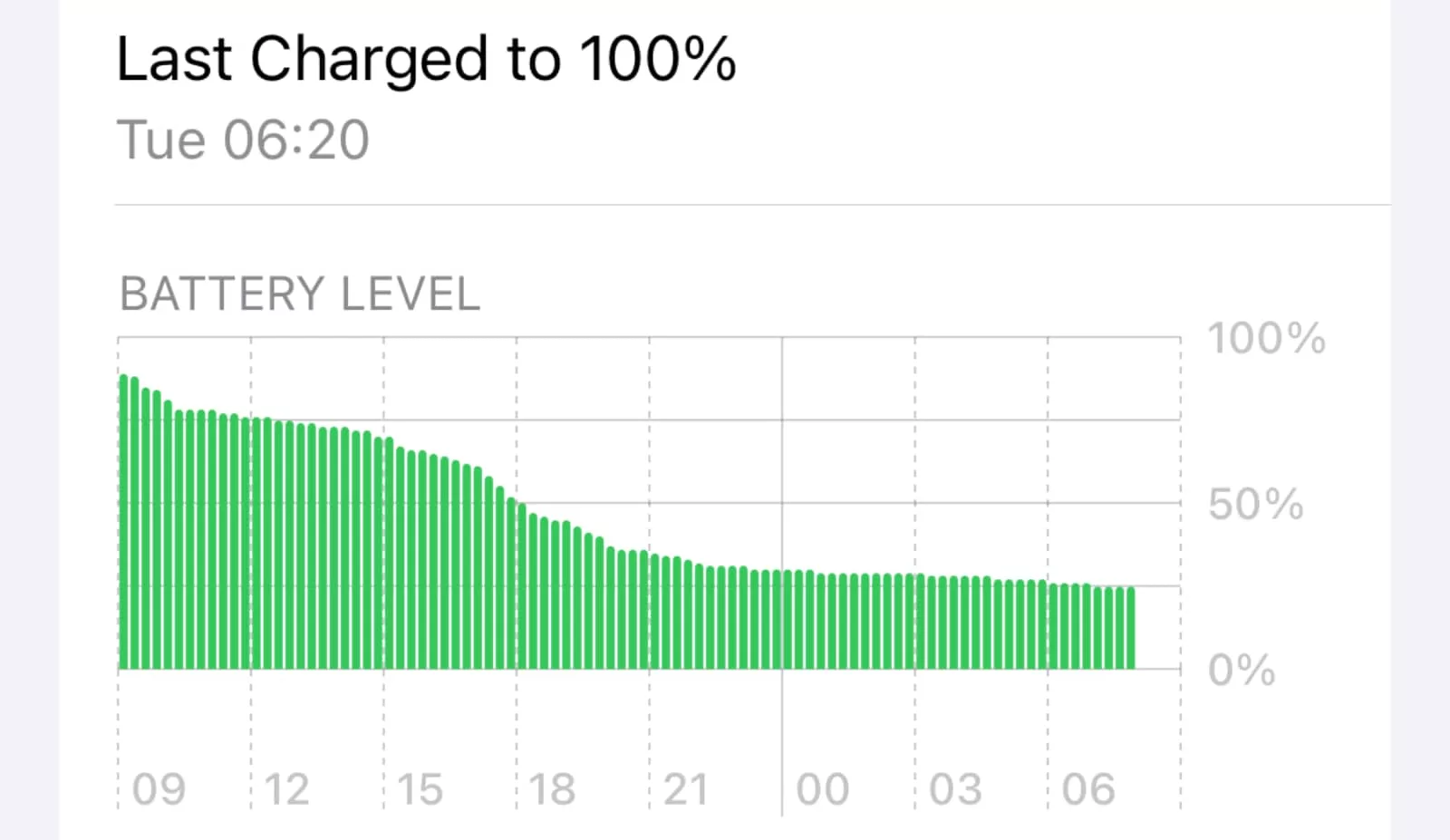 The camera has seen improvements, but you can't really say the same about the battery, with roughly the same life from the iPhone 14 and iPhone 13 before it applied to this model, as well.
A new chip doesn't make the life dramatically different, it seems, and you'll really see a maximum runtime of a day if you use the screen for 2-ish hours in that day, while folks using the screen for 3 to 4 will find the phone needs a charge overnight.
Our experience with the iPhone 15 showed you will probably charge the phone at bedtime regardless, and unlike its big brother in the iPhone 15 Plus, you won't be able to squeeze a day and a half out of this model if you want.
Like previous iPhone models, this is a one day phone, though in fairness to Apple, that's not exactly an anomaly. Outside of the Asus Zenfone 10, most phones this size have trouble going beyond a day.
Fortunately, the inclusion of USB Type C means recharging it will be even easier, because the iPhone now uses the same charge plug as every other device.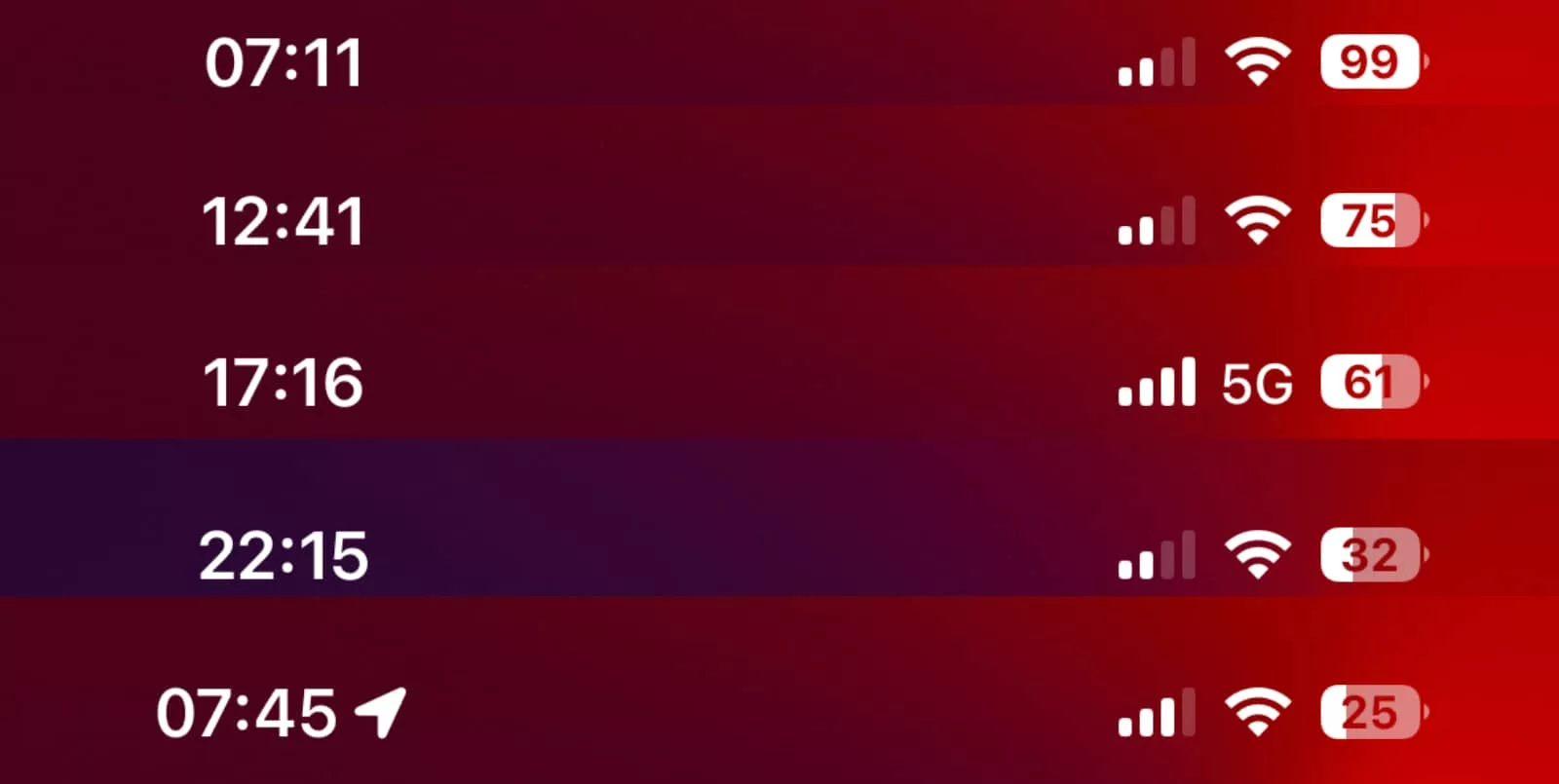 Value
The pricing is also fairly normal, with the iPhone 15 replacing the 14 as entry level, and moving that model further down the line.
In Australia, the iPhone 14 now costs $1299, while the proper upgrade that is the iPhone 15 costs $1499, which isn't bad for a starting price on an iPhone.
Granted, you'll miss out on some of the premium features of the Pro line, including the titanium band, extra camera, macro support, newer chip, and faster USB speeds to name a few, but you'll also save some money.
It's a saving of roughly $350 at each tier, with the pricing set to
$1499 for a 128GB iPhone 15 vs $1849 for a 128GB iPhone 15 Pro
$1699 for a 128GB iPhone 15 vs $2049 for a 128GB iPhone 15 Pro, and
$2049 for a 128GB iPhone 15 vs $2399 for a 128GB iPhone 15 Pro
If you don't need the other features, that saving is fair and totally logical.
What needs work?
It's not necessarily a great price for the feature set, especially since Android models priced lower tend to offer some of these features as it is.
Aspects like the variable refresh rate screen have become so common that you can now find them in mid-range Android models, while support for macro is also on cheaper phones, too.
We're not surprised Apple hasn't trickled these features down to the less pricey iPhone, but it's still a little disheartening all the same.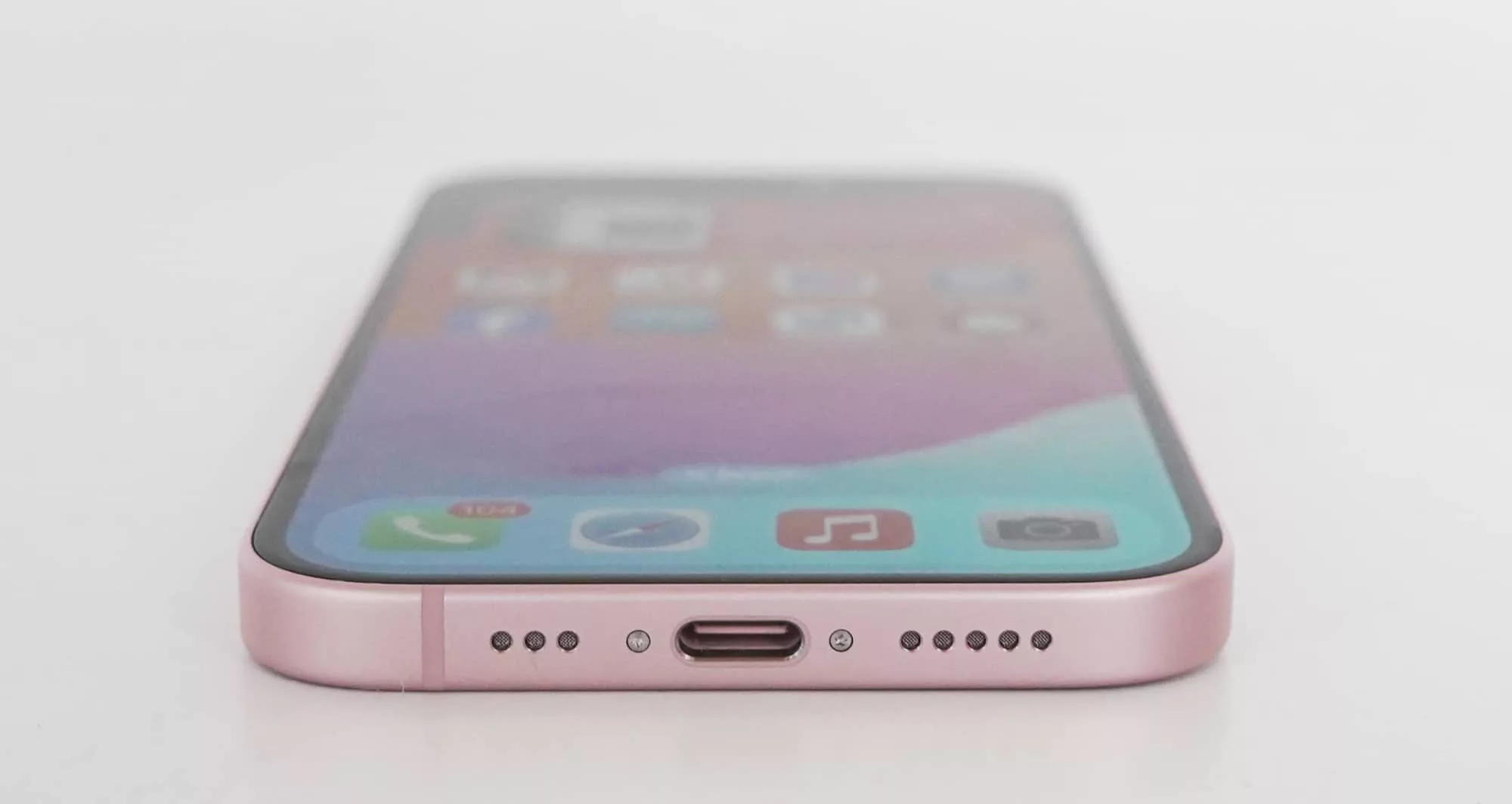 Final thoughts (TLDR)
The point of the iPhone 15 is that it's enough iPhone for everyone, especially folks who like a normal sized phone.
Big phones have their fans, and there are two of those this year made for different price points. You have a choice of this model, the iPhone 15, and one with more battery life in the 15 Plus.
The Plus easily the better just because of the extra battery life, but big phones aren't for everyone. In fact, some people just can't get their heads or their hands around a larger phone.
If you don't mind going without a better battery and don't mind charging nightly, the iPhone 15 is an easy winner. These are upgrades that deliver and will keep you going for a few years.
For many iPhone owners, this upgrade is a no-brainer. Recommended.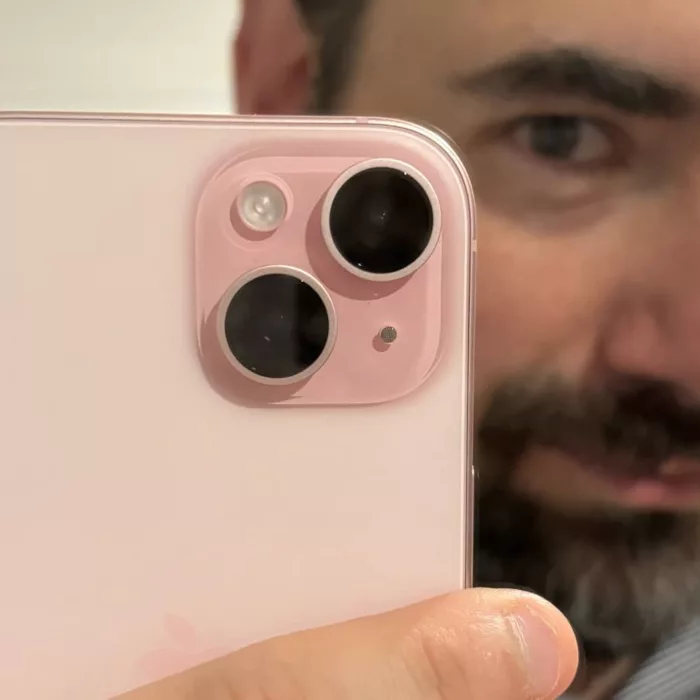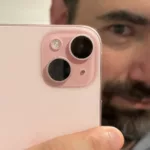 Apple iPhone 15
The good
A lovely design now slightly refined
Fairly compact
Great performance
Two cameras work like three thanks to the 48 megapixel sensor
Post-capture portrait mode is handy
Type C charging (yay!)
Wireless charging with MagSafe
Water resistance
The not-so-good
Screen misses out on always-on and ProMotion
USB 2 speeds
Battery life isn't much more than a day (and most won't reach that)