The model likely to be the iPhone for everyone in 2023 will offer more useful features that make it a better update than last year's model.
It's Apple Day, which if you're a journalist means indulging in plenty of caffeine and spec sheets, and if you're anyone else means hearing about new iPhones and such.
Rumoured and hinted about all year, this year's iPhones promise to be something interesting as Apple joins the world of USB C, replacing Lightning once and for all.
While a port change might cause a slight furore for folks not happy about buying new cables, it's actually good news, and it's not the only new feature, either.
In fact, based this year's iPhone 15 is a fairly sizeable update to the standard model iPhone, bringing more over from last year's iPhone 14 Pro and making the 15 a model likely to make people see genuine changes in their mobiles on the day to day.
Like we've seen in previous years, this year's take on the iPhone will be split in two: an iPhone Pro for folks who want more from their camera and phone capability — and are happy to spend up to get it — and an iPhone for everyone else.
That last one is the one likely to grab most people, thanks in part to more modest pricing, at least as far as phones go these days.
Starting at $1499 in Australia, the iPhone 15 isn't just the minor update that last year's model was. While we liked the iPhone 14, it shared much in common with the iPhone 13 before it, including the chip, design, screen, and so on. About the only major change was the autofocus camera at the front, handy for sharper selfies.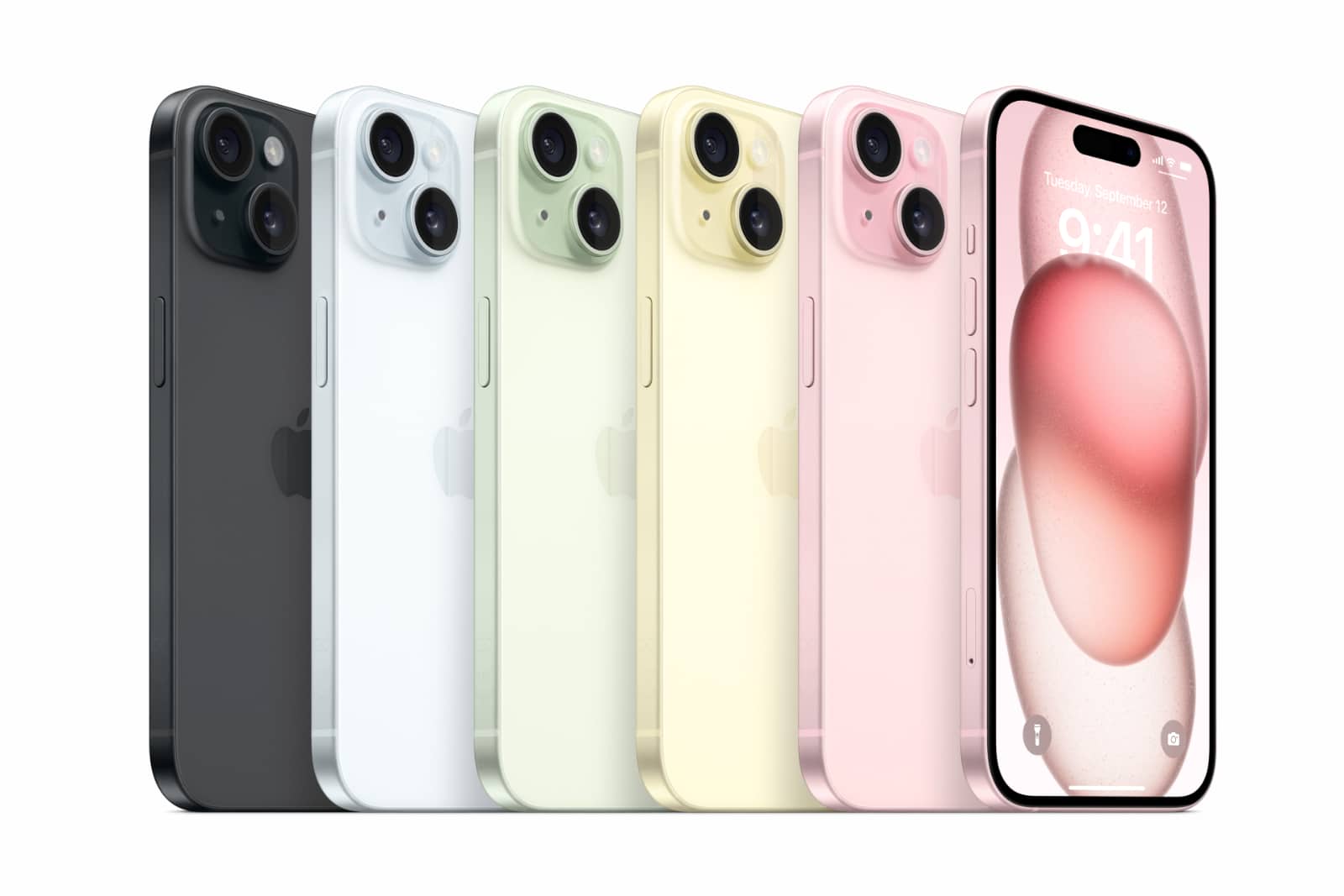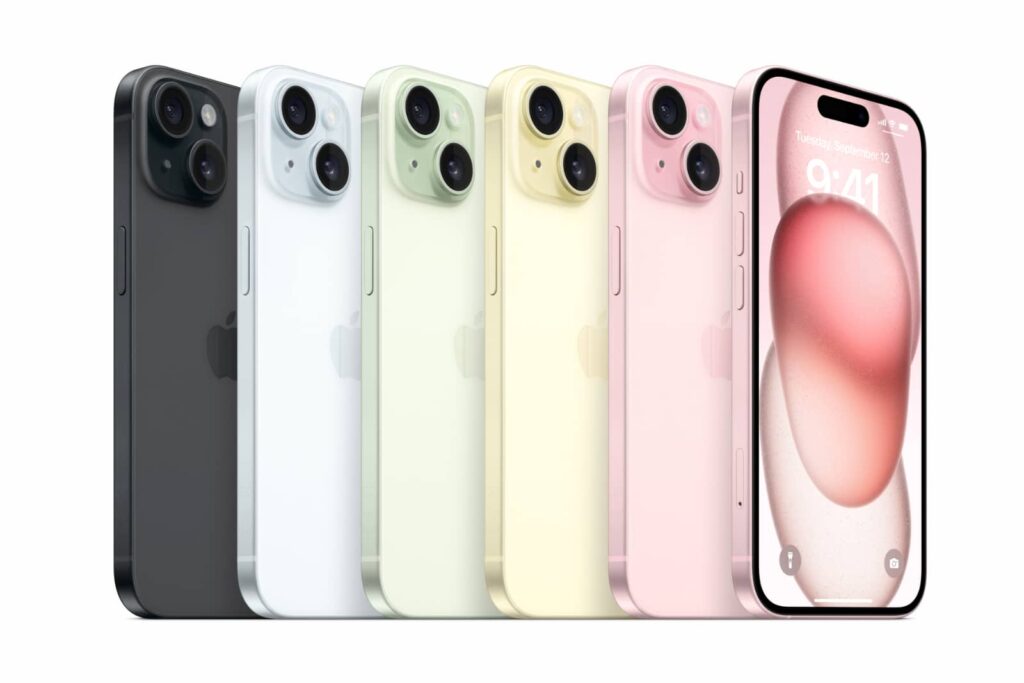 This year, the jump between the iPhone 14 and iPhone 15 is more noticeable, thanks to just how much it shares with last year's more premium iPhone 14 Pro. And just like the iPhone 14 Plus, it'll come in a standard and bigger size options, with the iPhone 15 running a 6.1 inch screen and the iPhone 15 Plus a 6.7 inch, identical in every way except for screen size, physical dimensions, and battery.
So what's new outside of this?
What's new in the iPhone 15 and iPhone 15 Plus?
For starters, there's a new chip, as Apple brings the A16 Bionic from the iPhone 14 Pro over to the iPhone 15, replacing the A15 used in last year's model and the iPhone 13 before it.
We've already seen what the A16 can do from benchmarks, and that promises to keep the iPhone 15 as a capable media and gaming powerhouse for some time to come, so that's clearly an important update, but what else is new?
Dynamic Island comes to the regular iPhone
The good news is that the chip is just one feature, and iPhone 15 owners will see the Dynamic Island replacing the notch on their OLED screen equipped phones.
Yep, that new special screen with an island cut out for the camera and Face ID becomes the standard for the standard model iPhone, not only giving you a little more screen, but also turning that island into a sort of multi-tasking shortcut to get around the phone more easily.
An "extra" camera from a bigger camera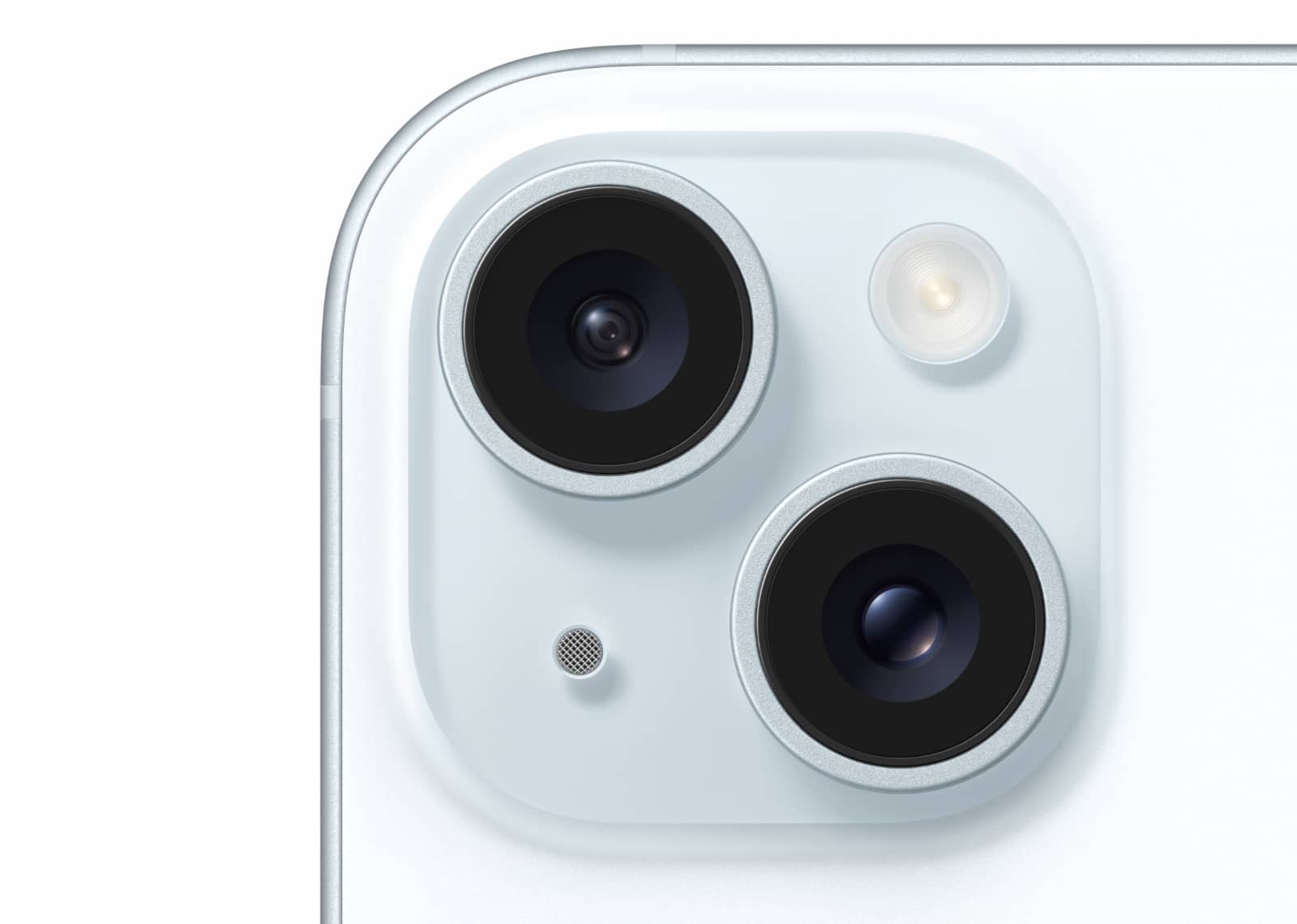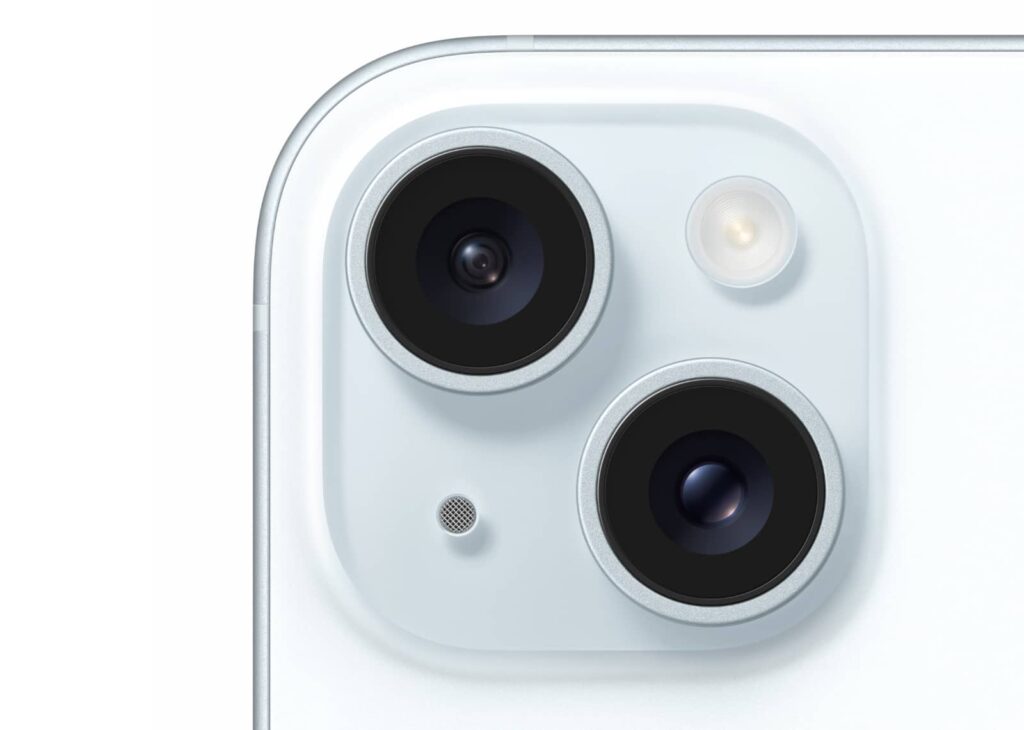 Apple is also bringing over the 48 megapixel main wide camera from the 14 Pro, boasting not just more resolution, but a way to get an extra camera focal length of sorts in the iPhone 15.
While the iPhone 15 will still technically only arrive with two cameras — wide and ultrawide — the 48 megapixel main camera will be able to crop in and work at 2X zoom, giving you the feeling that you have three cameras, not unlike what Apple has offered in the iPhone 11 Pro Max and iPhone 12 Pro.
What's more, the 48 megapixel wide camera will support an F1.6 aperture, giving you some low light control that's marginally better than the iPhone 14 Pro and even this year's iPhone 15 Pro, which maxes at F1.78. It's a minor difference, but it's one that makes the iPhone 15 that much more interesting, and it's not alone.
The inclusion of the 48 megapixel sensor is supported by portrait focus and depth control, and while you won't see night portraits, you will see the night camera modes enhanced by the combination of hardware and software known as Apple's Photonic Engine. At the same time, HDR has improved and the iPhone 15 now captures depth information even outside the portrait mode, so you can convert images to a portrait after you capture them.
And you can still capture 4K videos on the iPhone 15 with Dolby Vision HDR, though it seems little has changed in the video capture, not that it necessarily needed to.
New connections and more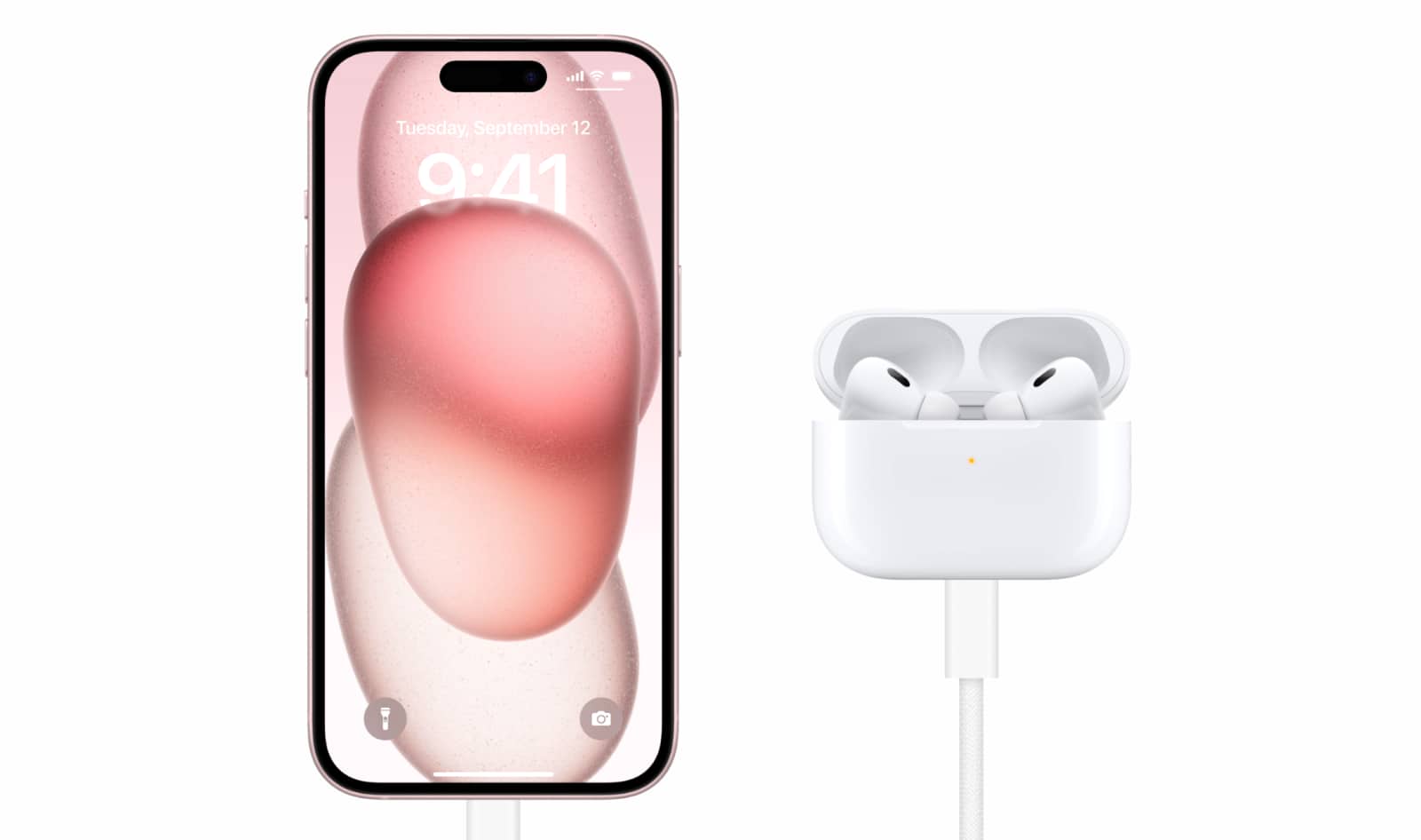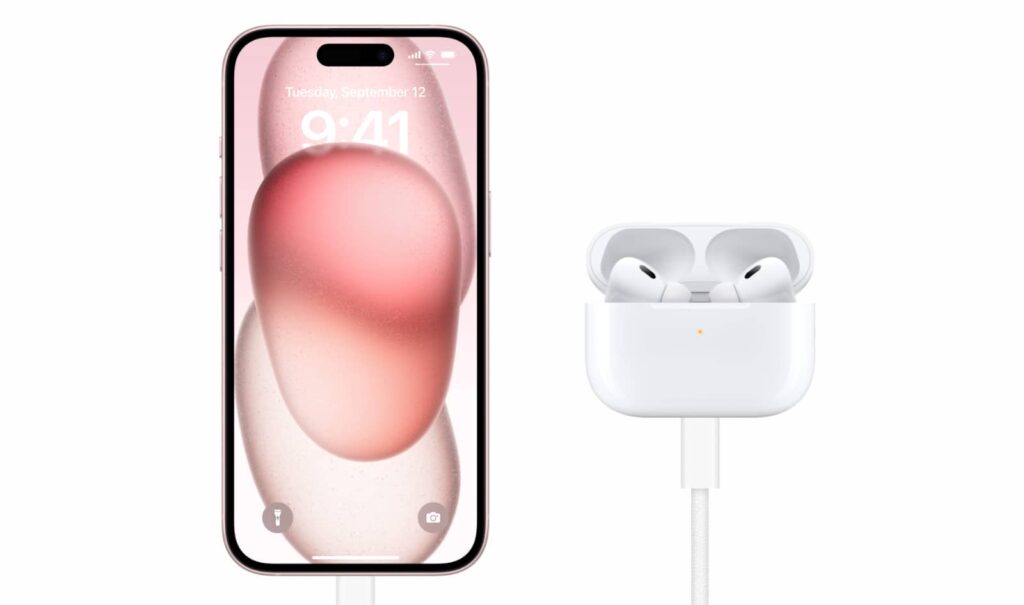 The aforementioned USB C change from Lightning is also a major change, but so is the inclusion of a second-gen Ultra Wideband radio chip, which won't mean a lot to everyone initially, but that may open up over time.
At the moment, Ultra Wideband or "UWB" is used with Apple's FindMy on its AirTags and other gadgets with trackers. In fact, the tracking technology is in quite a few Apple devices these days, and can be used to turn an iPhone into a sort of turn-by-turn finding system for supported devices.
The second-gen UWB chip will reportedly be used to help newer iPhones find each other more accurately, which could be handy if you're trying to find friends and family with a new iPhone from 2023 onwards.
There are a few other changes, too, including a slightly different look on the aluminium frame of the iPhone 15 which is contoured at the edge, while the glass front keeps with Apple's semi-scratch resistant Ceramic Shield and the phone supports the IP68 water resistance in the design.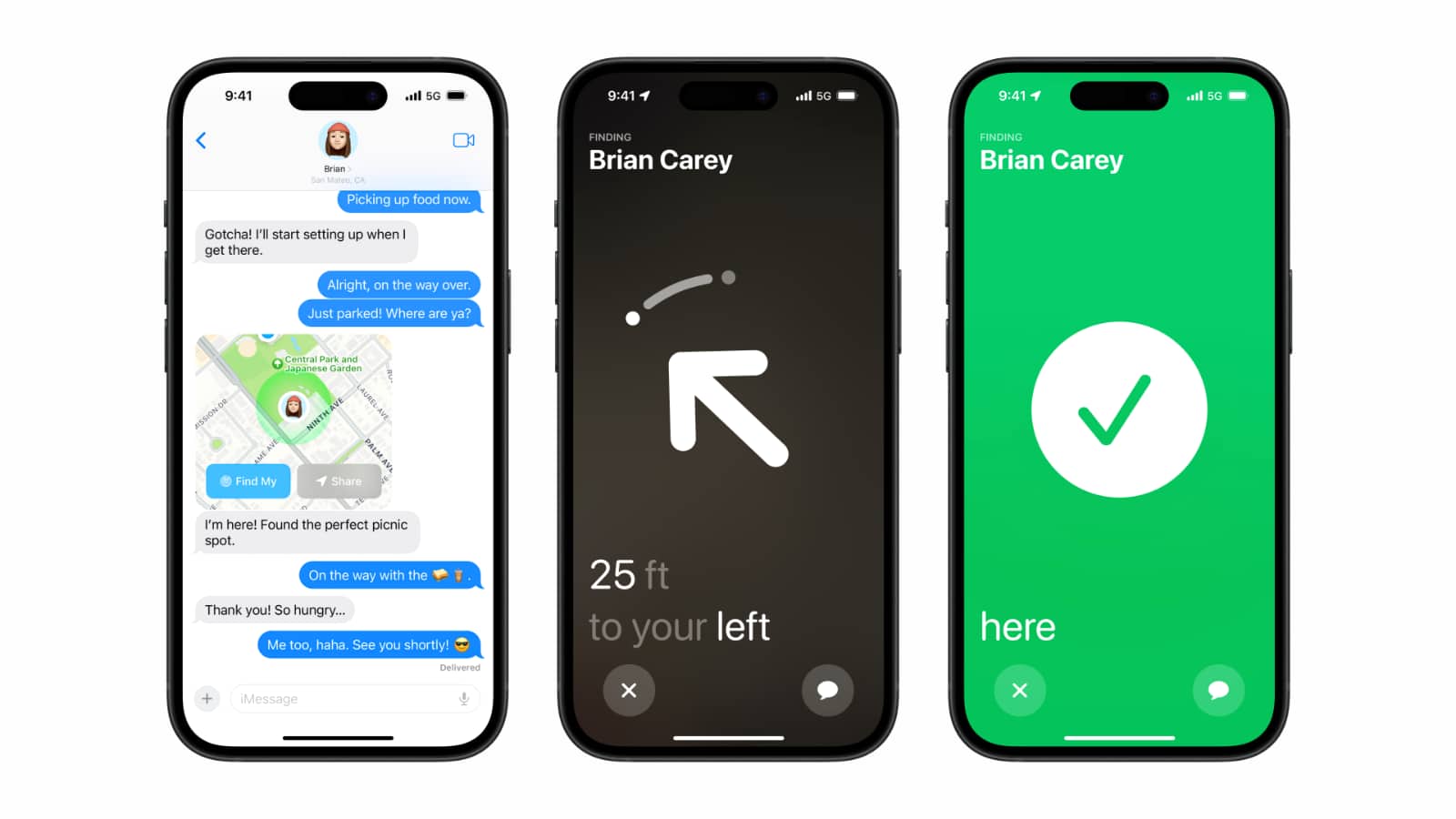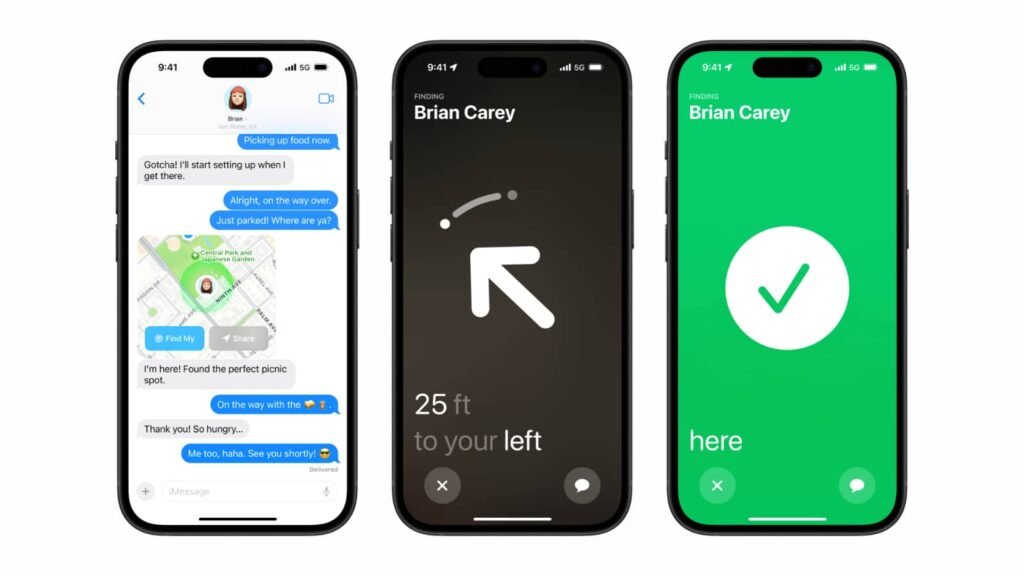 Pricing and availability for the iPhone 15 in Australia
The iPhone 15 will also come in five colours, though they're slightly more pastel this year than the bright and vibrant colours we've seen prior. There's no Product Red model iPhone 15 this year, at least not yet, though that could come as a special edition later. You will be able to find both the iPhone 15 and 15 Plus in pink, blue, yellow, green, and black, with pricing starting from $1499 for the 128GB iPhone 15 and $1649 for the iPhone 15 Plus.
While the screen and battery sizes are clearly the difference between the iPhone 15 and iPhone 15 Plus — 6.1 vs 6.7 inch OLED being the difference — they'll both offer 128GB, 256GB, and 512GB storage options, with those base prices starting at 128GB.
Australians can expect preorders to kick off from September 15, with availability following the next week from September 22.