Quick review
Sony WH-XB900N
The good
Strong bass
Bass levels can be tweaked using the app
Comfortable to wear
Controls are touch-sensitive
Price isn't bad
The not-so-good
Bass might be too heavy for some
Touch controls are rough plastic and can be heard inside the headphones
Price edges close to the street price of Sony's flagship WH-1000XM3 headphones
It doesn't seem likely that we're going to get a follow-up to the Sony 1000XM3 this year in the WH-1000XM4, but if you like bass, you'll surely like the Sony XB900.
Over the past few years, Sony has been on a roll with its headphones. Coming out of the blue at the 2016 IFA show to launch the MDR-1000X, Sony has been releasing hit after hit in subsequent years, but yet put the series on pause after 2018.
One might argue that Sony didn't need just a simple follow-up in 2019 for 2018's WH-1000XM3, because they're just so strong. Perhaps that's been left for next year, so this year, Sony has focused on producing a different take, with a bass-heavy version.
You might like balance, and we sure do, but if you're after a sound that drives bass more like the back of a nightclub, Sony's WH-XB900N is built for you, bundling in wireless sound and noise cancellation into the same package.
Design and features
There's a reason why we think folks interested in Sony's flagship 1000XM3 wireless noise cancelling headphones will be interested in the not-quite-flagship take in the XB900N, and it's not just because they're both wireless and noise cancelling but with the promise of more bass. They also look similar, with the Sony WH-XB900N wireless noise cancelling headphones offering a slightly more budget-focused take on the aesthetics, though there are similarities.
All black instead of black and gold, these headphones go for a more black plastic approach entirely, which reduces the quality. They even keep the touch interface on the right can of the headset, meaning swiping up and down controls volume, swiping forward and backward is music control, double tapping is pause and play, and holding your palm over the right headphone's exterior switches to ambient microphone mode and lets you listen through the microphones to the outside world.
Without doubt, that's the same approach to the 1000X range, but Sony has made a change in texture, with the soft surface on the 1000XM3 much more rough on the XB900N. By "rough", we mean it's less like a smooth plastic and more resistive, a textured plastic that easily points out the difference between the two headphones, though comes with an annoying issue where you can hear the swipes you make from the inside of the headphones.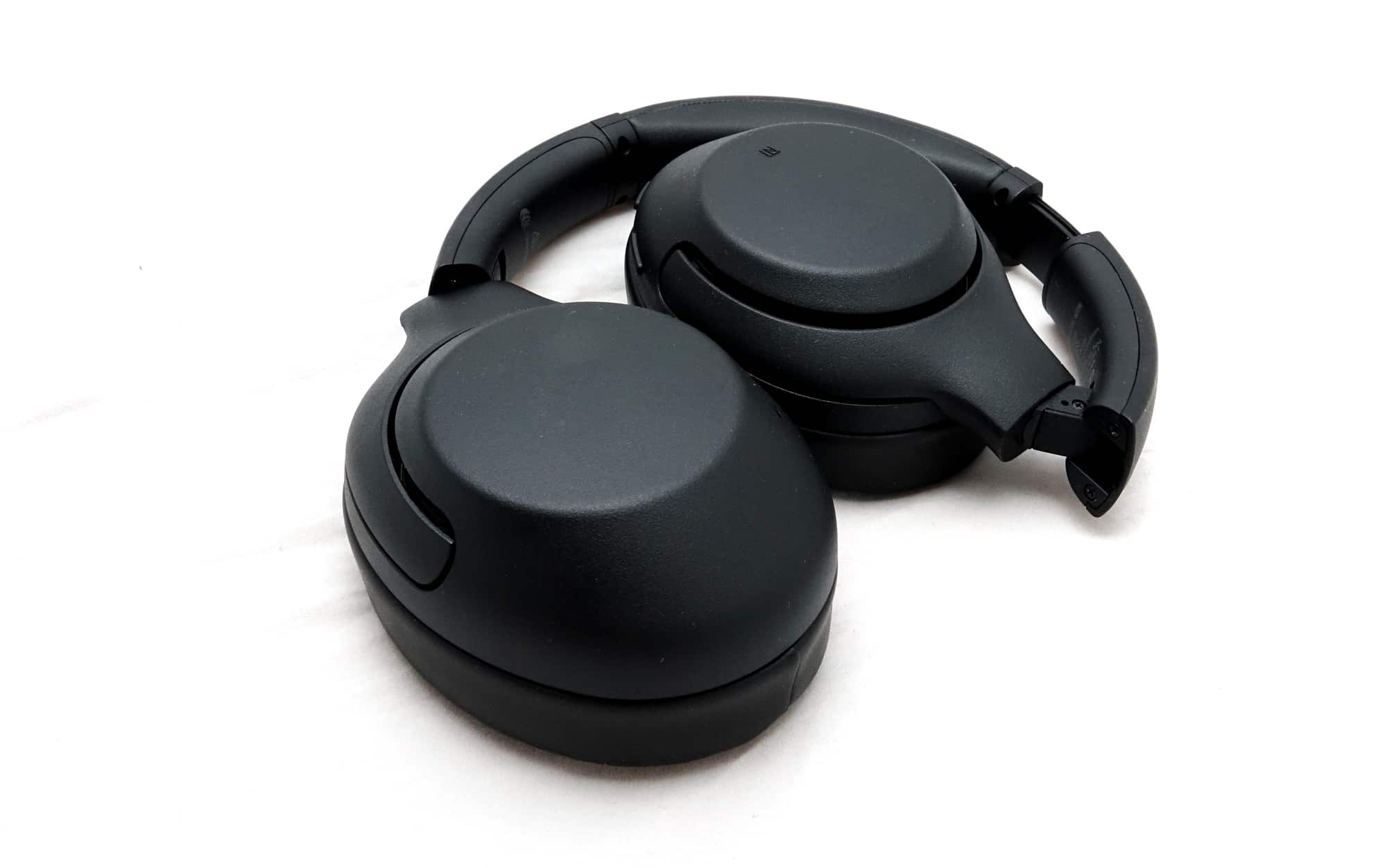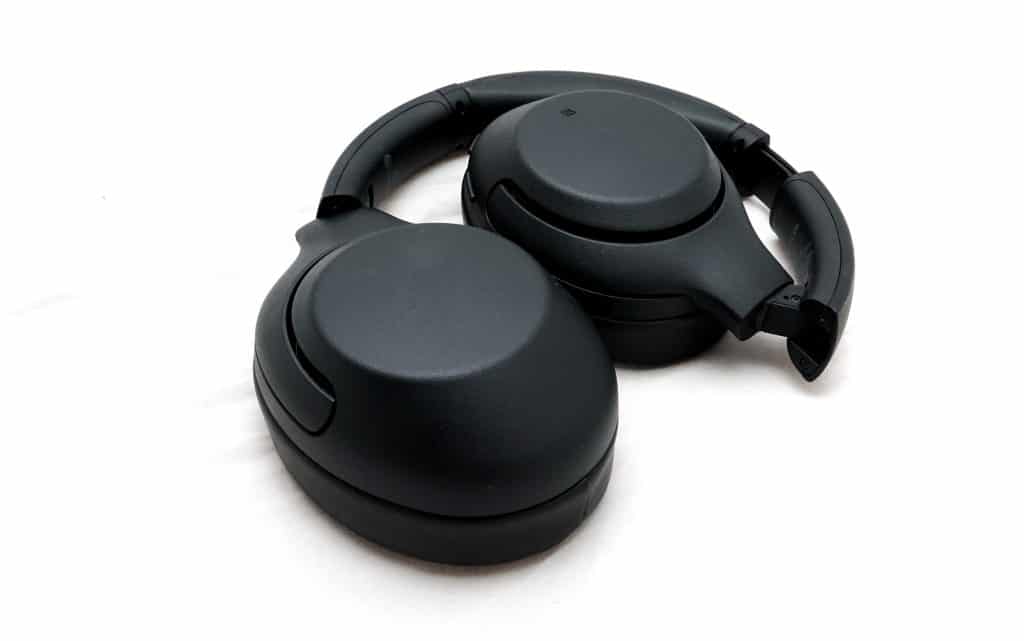 In-use
Hearing you making those swipes forward and backwards and up and down is just one of the little flaws of the Sony XB900N wireless headphones, but they're otherwise quite easy to drive and control.
Yes, you'll hear the coarse swipes, but the controls are spot on to the flagship headphones, making them easy to recall.
Sony has also left the two buttons on the left can the way they were used on the 1000 series, with the bottom button used for power and battery checking, while the one above it is either for ambient mode switching or recalling your Google Assistant.
The pads are fairly comfortable, too, though don't feel as lush and thin as those flagship cans we keep mentioning. That's hardly a surprise, as you've got to leave something in the big model for the extra spend, but these are definitely comfortable enough for extended listening sessions.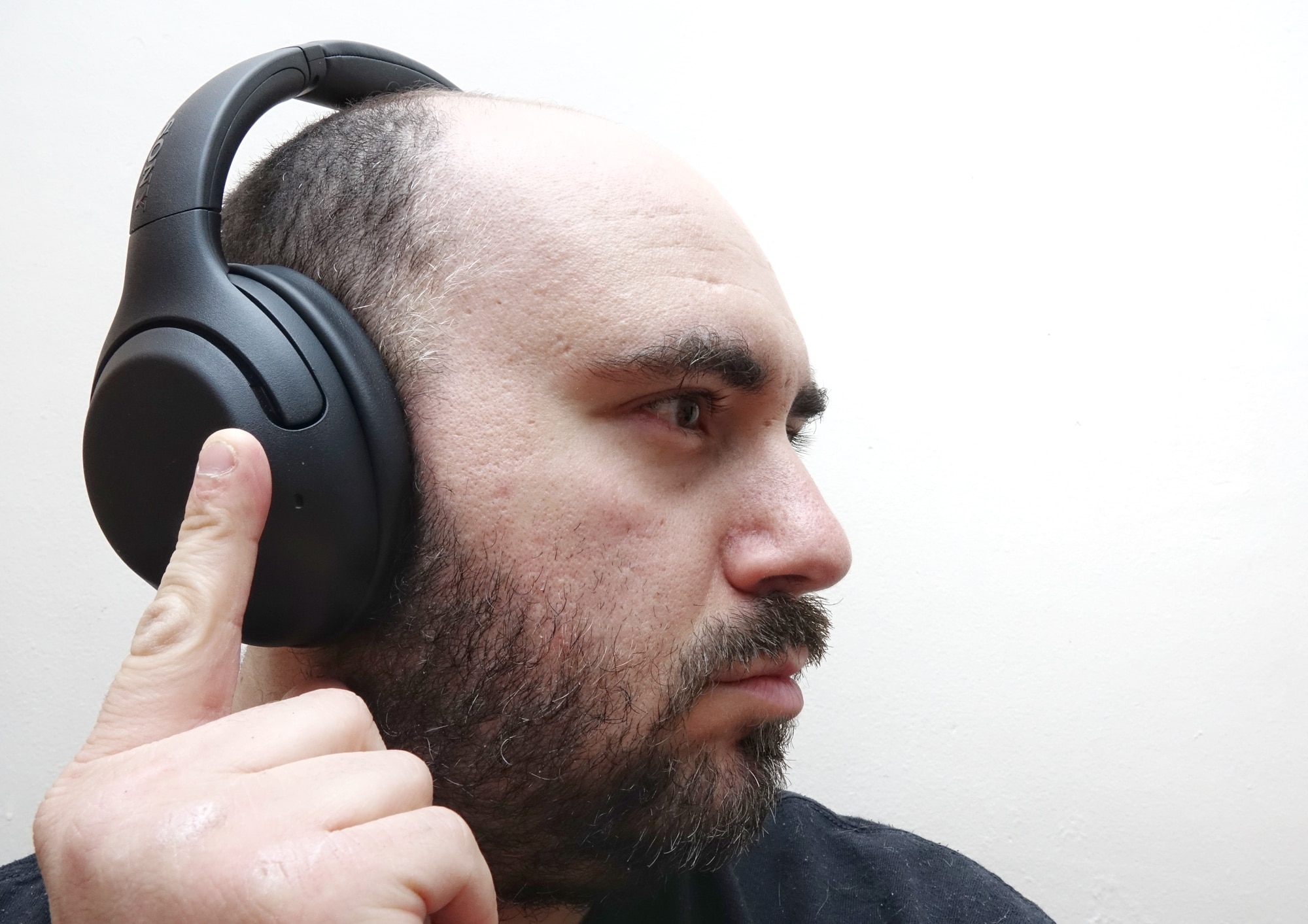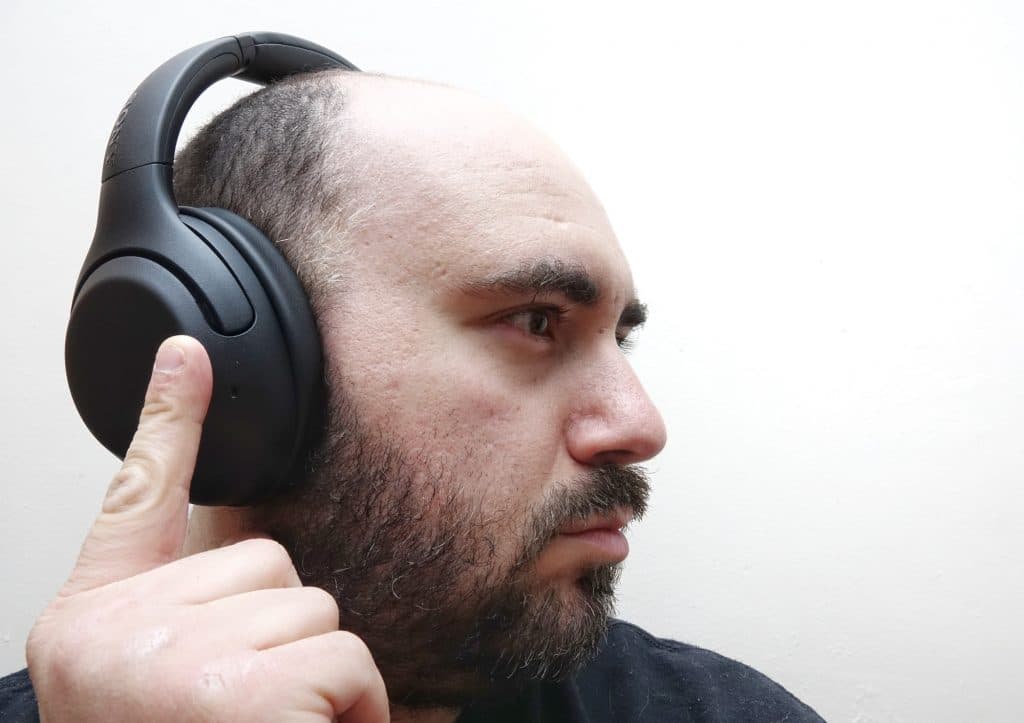 Performance
Testing with the Pickr 2019 Sound Test (which you can always listen to for yourself), you'll find a solid sound that could sound balanced, but is also clearly not.
Sony has always been fairly clear about what the "XB" stands for in the name of its XB products, and the focus is "eXtra Bass", so this is continued in this pair of headphones (we suspect the WH means "wireless headphones", while the "N" likely means "noise cancellation", in case you're curious).
As such, you can expect more punch from the bottom end, almost to the point where it can be clearly overkill.
Tested with electronic and pop, you can heat the punch of bass hits and drums from Daft Punk and Carly Rae Jepsen as more pronounced, with an earful of the bottom end much stronger than we typically see in headphones.
While the bass clearly rings out, there's also still decent sound in the mids and highs, though it's clear the bass is where it's at. You can hear it overpower the sound across all the music in the test, and if the tunes you're listening to have been made to push the bass, you'll hear it hard.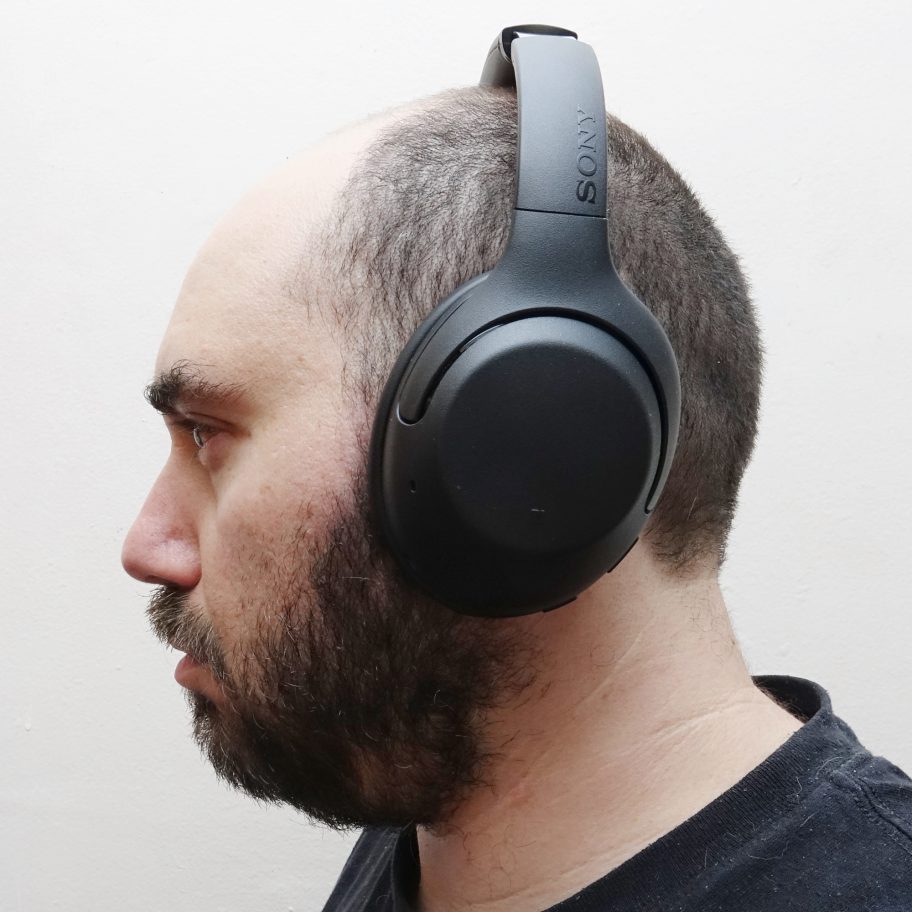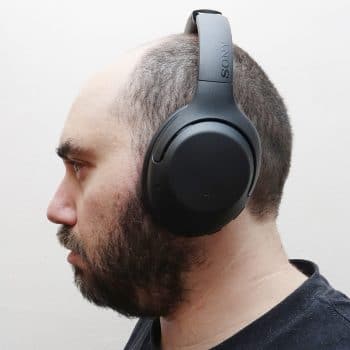 That's the thing about headphones with extended bass: you get sound, but most of the focus is on the bottom end, making it only suitable for a select styles.
In pop, it means you get a loud punch that you can feel, and the same is true in dance and R&B. The basic rhythm thump of Ariana Grande's "Into You" and Charlie Puth's "Done For Me" became more like a heavy heart beat in the centre of your mind, with a large whack you couldn't blend into, overtaking what you heard.
There are definitely folks who prefer this, and that's what the Sony WH-XB900N feel geared to, because the bass is definitely an overpowering element, so much that it's the main driver here.
You can feel it in the starting drums of Rage Against The Machine's "Take the Power Back" and in the warbling of Muse's "Madness" — no shock that it's a major part of rock — and it even makes an obvious appearance in softer sounds with strong mastering, such as the 2018 mix for The Beatles' "While My Guitar Gently Weeps".
Perhaps most interesting is what the extra bass of the WH-XB900N does with music that hasn't overemphasised the bass as it is, such as in jazz and classical. Essentially, you hear more punch from the bottom end of those often acoustic instruments. It doesn't mean the sound is any less balanced, but just more that you might hear the snap of a double bass or the punch of a drum a little more vividly than the artist intended.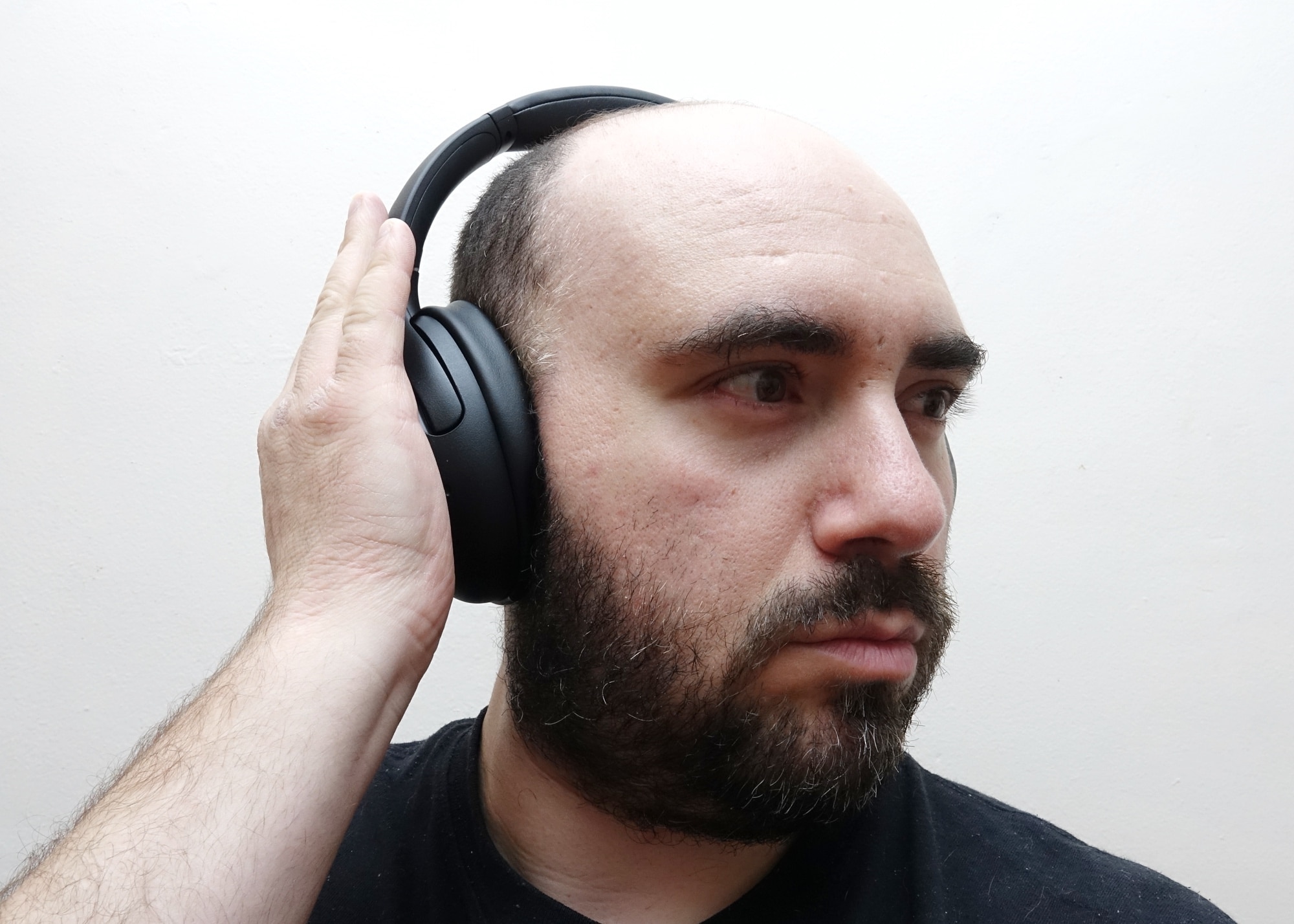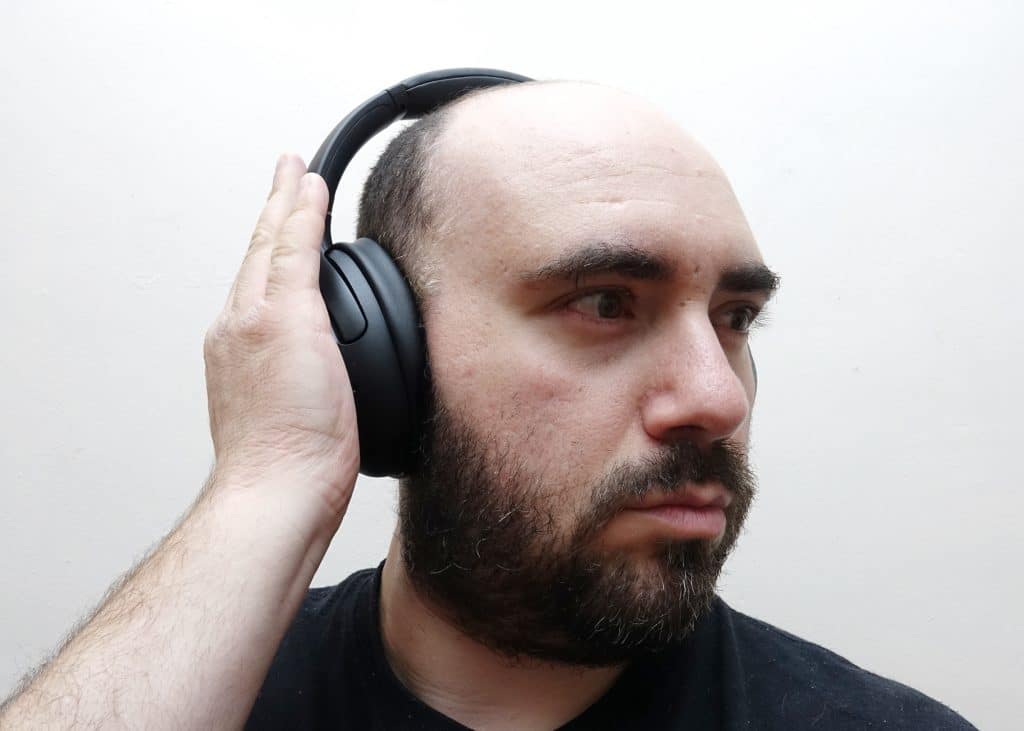 The interesting thing here is that you can control the sound a little if you choose. Thanks to the Sony Headphones app, you can tweak the equaliser settings with profiles such as "bright" and "excited", or get the bass more normalised with "relaxed", "mellow", which reduce the bass by at least six steps and bring it back to what you might consider a norm. That's a little more flexibility than extended bass headphones might typically see, which is handy.
Of course, there's also a profile for "bass boost", in case the overpowering bass inside the headphones isn't overpowering enough. Someone out there will want it, we're sure. Not us, but someone.
On the noise cancellation side of things, the Sony WH-XB900N doesn't quite have the same level of technology as what you can find in the flagship WH-1000XM3. These aren't really the WH-1000XM4, if that's what you were hoping for.
Rather, they're more like the first generation, the MDR-1000X that graced us back in 2016. It means you get a decent noise cancellation profile, complete with support for profiles that can be triggered based on your phone's position — walking around, transport, etc — as well as sound position control to emulate where the sound is coming from, be it the front, the sides, or the back.
You don't, however, get the adaptive cancellation technology that can change the noise cancellation profile based on fit and altitude, as that's reserved for the high-end WH-1000XM3 headphones. Sorry, folks.
In regards to quality, the cancellation definitely feels stronger in those high-end WH-1000XM3 headphones, with more sounds leaking into the XB-900N. That's not to say they're bad, just that they're not as good.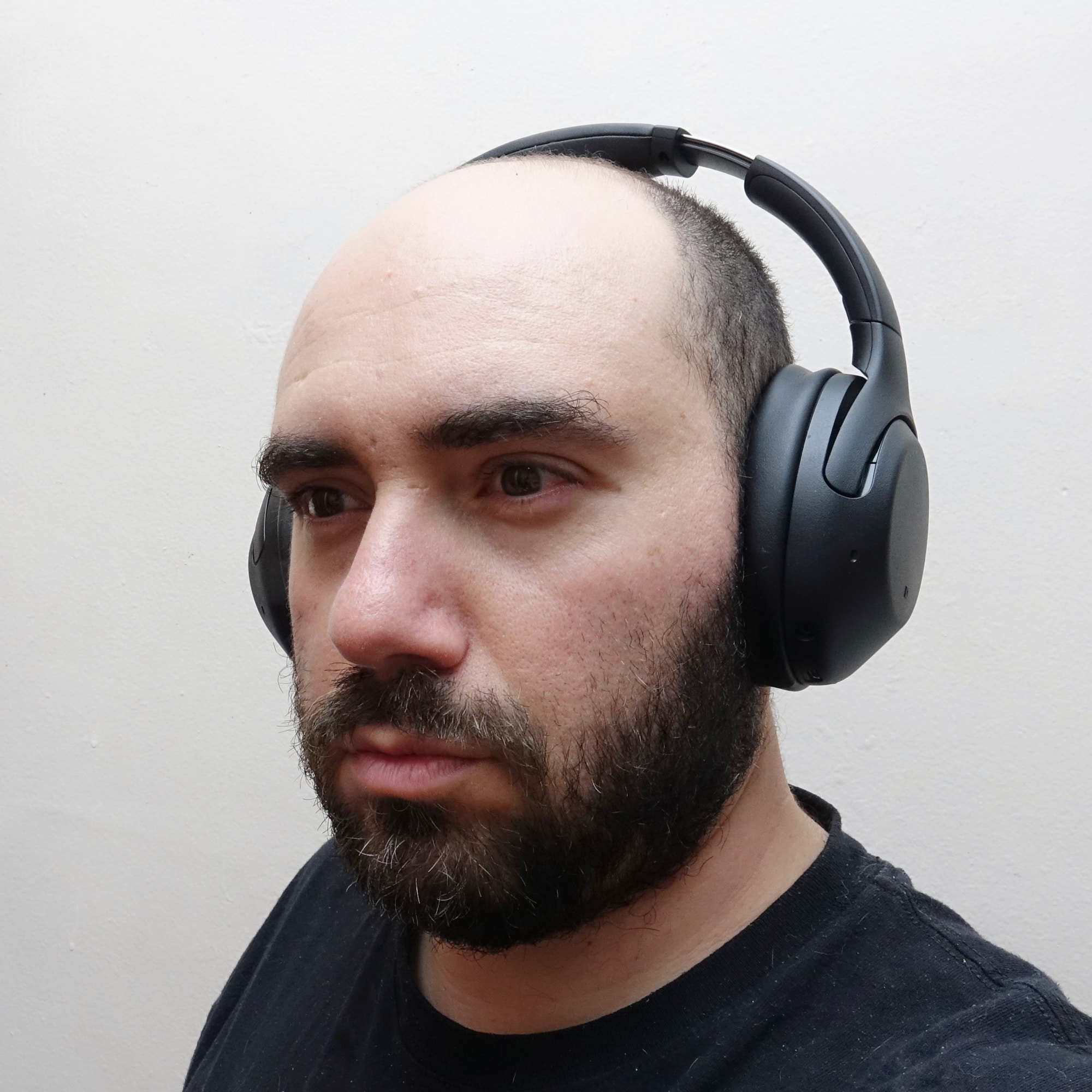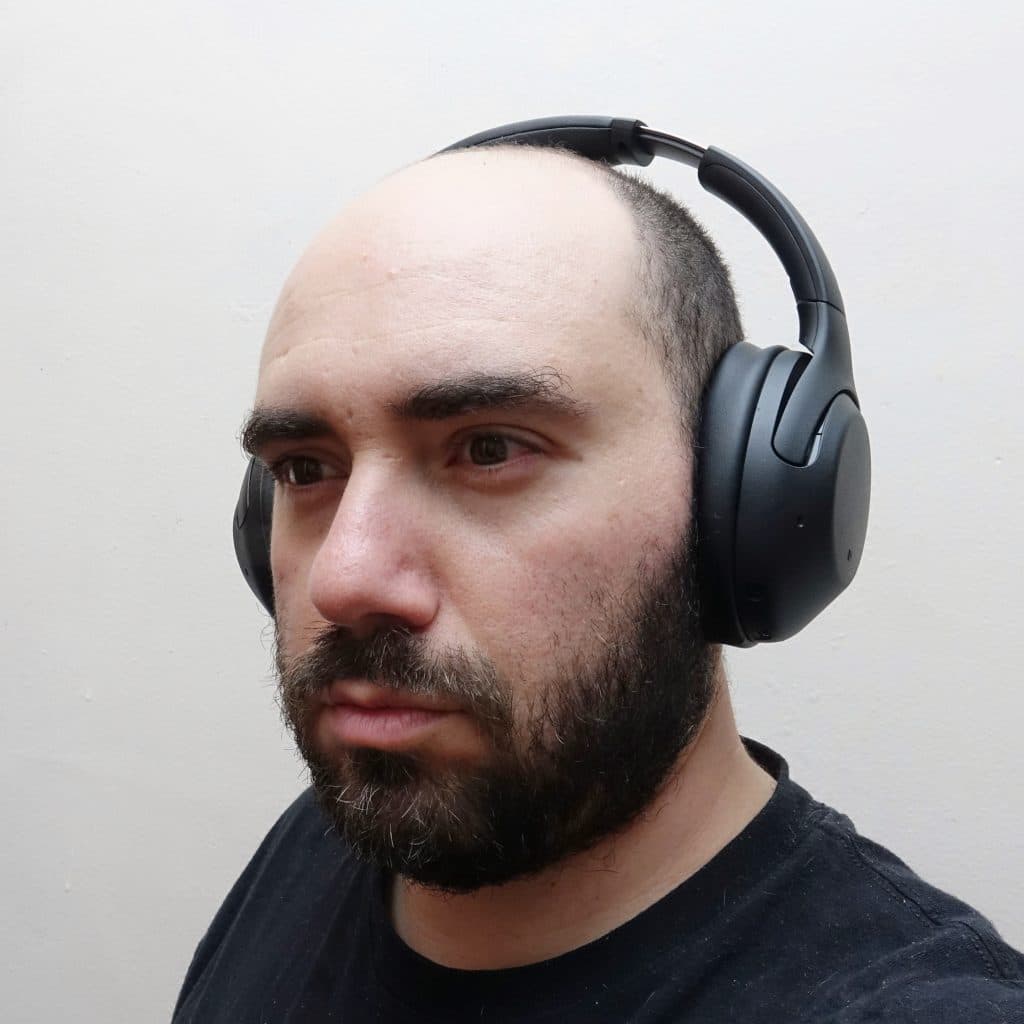 Battery
The battery life is spot on, however, with as much as 30 hours of use from the Sony WH-XB900N, matching the high-end model in the 1000XM3.
There's also a USB Type C port at the bottom, so if you have a recent Android phone or an iPad Pro, you can charge these headphones off the same port as your device.
Value
The price is also interesting, too, grabbing a recommended retail price of $299.95, fetching under what the flagship Sony noise cancelling headphones goes for.
Given that the Sony WH-XB900N comes across as a slightly more mid-range take with an overly emphasised delivery of bass, that's not a bad price for what you get.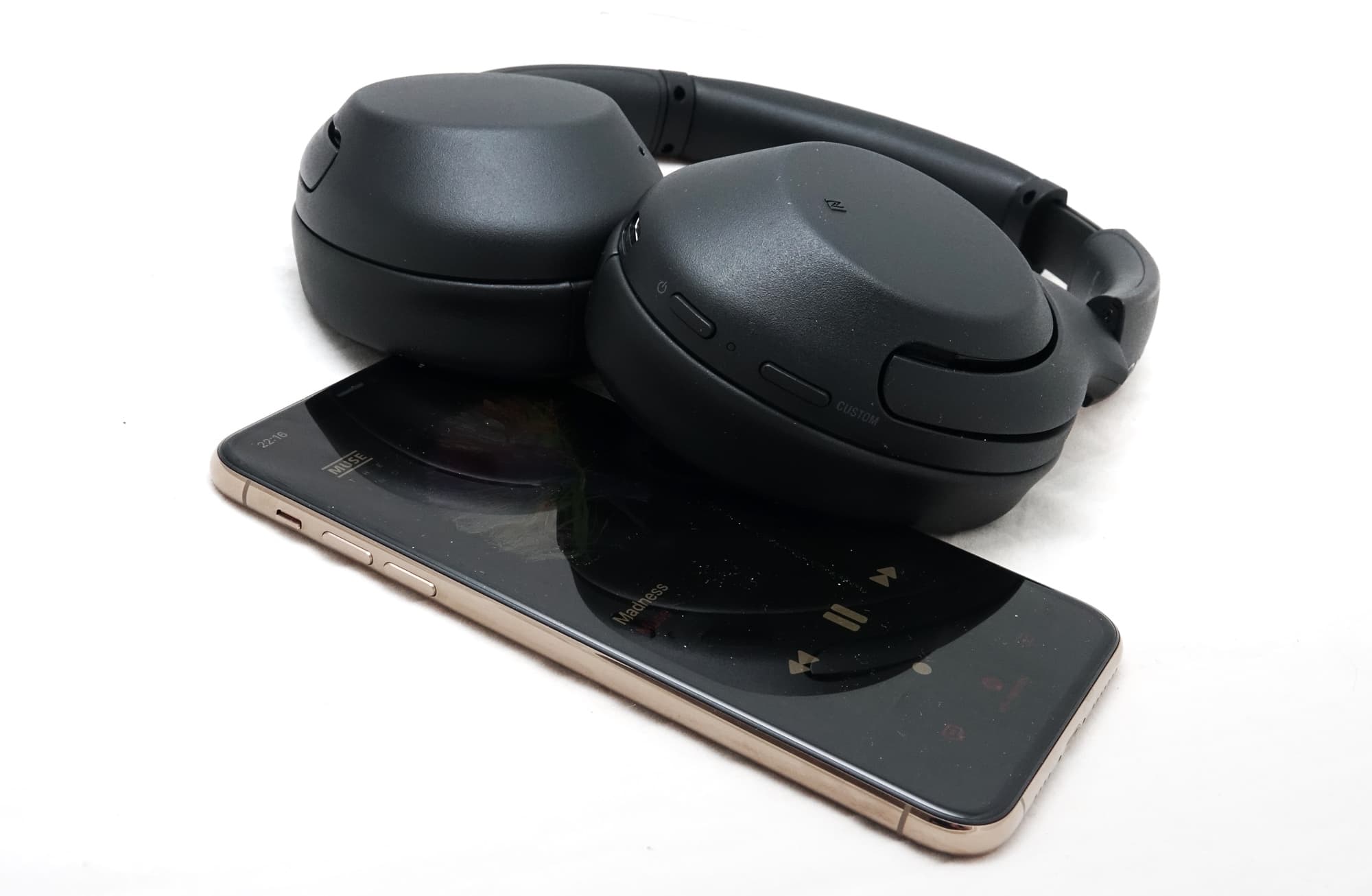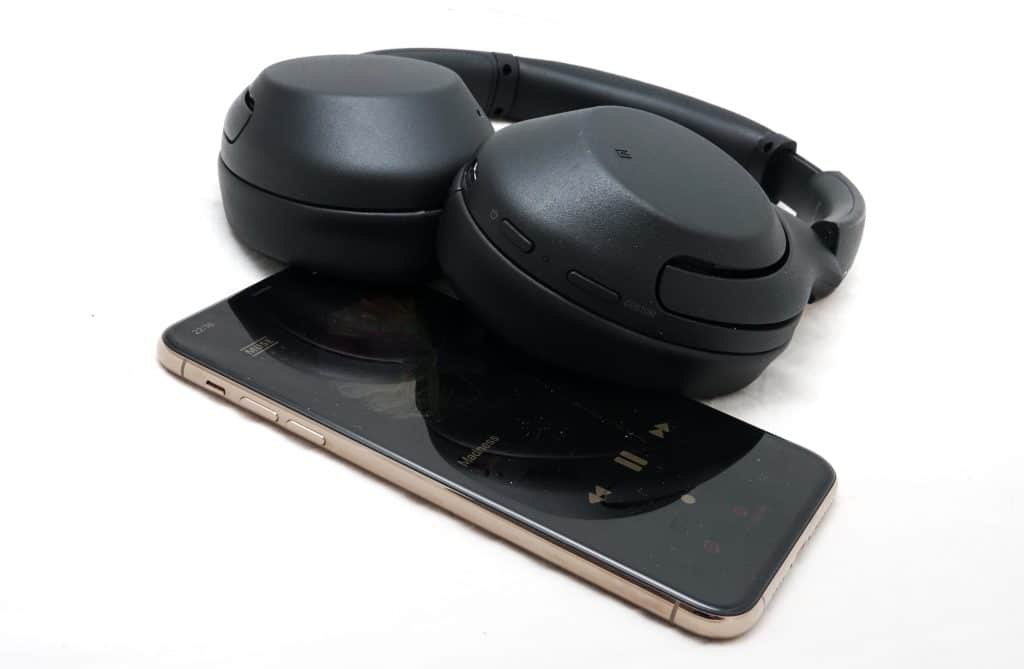 What needs work?
So what's wrong with the WH-XB900N, and what might prevent you from going in and grabbing a pair?
Quite simply, the small amount of problems come back to the surprisingly reasonable price and the raison d'être for picking the XB900N headphones in the first place, the bass.
The price is an issue simply because while the $299.95 tag is actually pretty good, the street price of the even better wH-1000XM3 can be found for anywhere between $314 and $399, making it around $100 more if you shop around.
They're a better paid of headphones overall, offering more balance and stronger noise cancellation, which is an upgrade worth checking out.
Sure, the bass isn't quite as strong from the 1000XM3, but that's also a slight issue on the Sony XB900N headphones, because in many ways they're too bassy. For many, and possibly for most, with the bass overemphasised across the board, especially if you don't mess with the app's profiles.
For instance, if you regularly listen to tracks that intentionally blow the bass at the best of times, such as with Billie Eilish's "Bad Guy" or "You Should See Me In A Crown", you need to bring the profile back to bring brighter in "relaxed" to normalise the bass and make it more manageable. Sony's extra bass tweaking might be suitable for some, but it's not going to be ideal for all, and we'd argue the bass is just right in the 1000 series headphones, as opposed to overblown nature of it in the XB900N.
Each to their own, but definitely worth being aware of, as these are some of the bassiest headphones we've ever heard. Ever. Ever ever.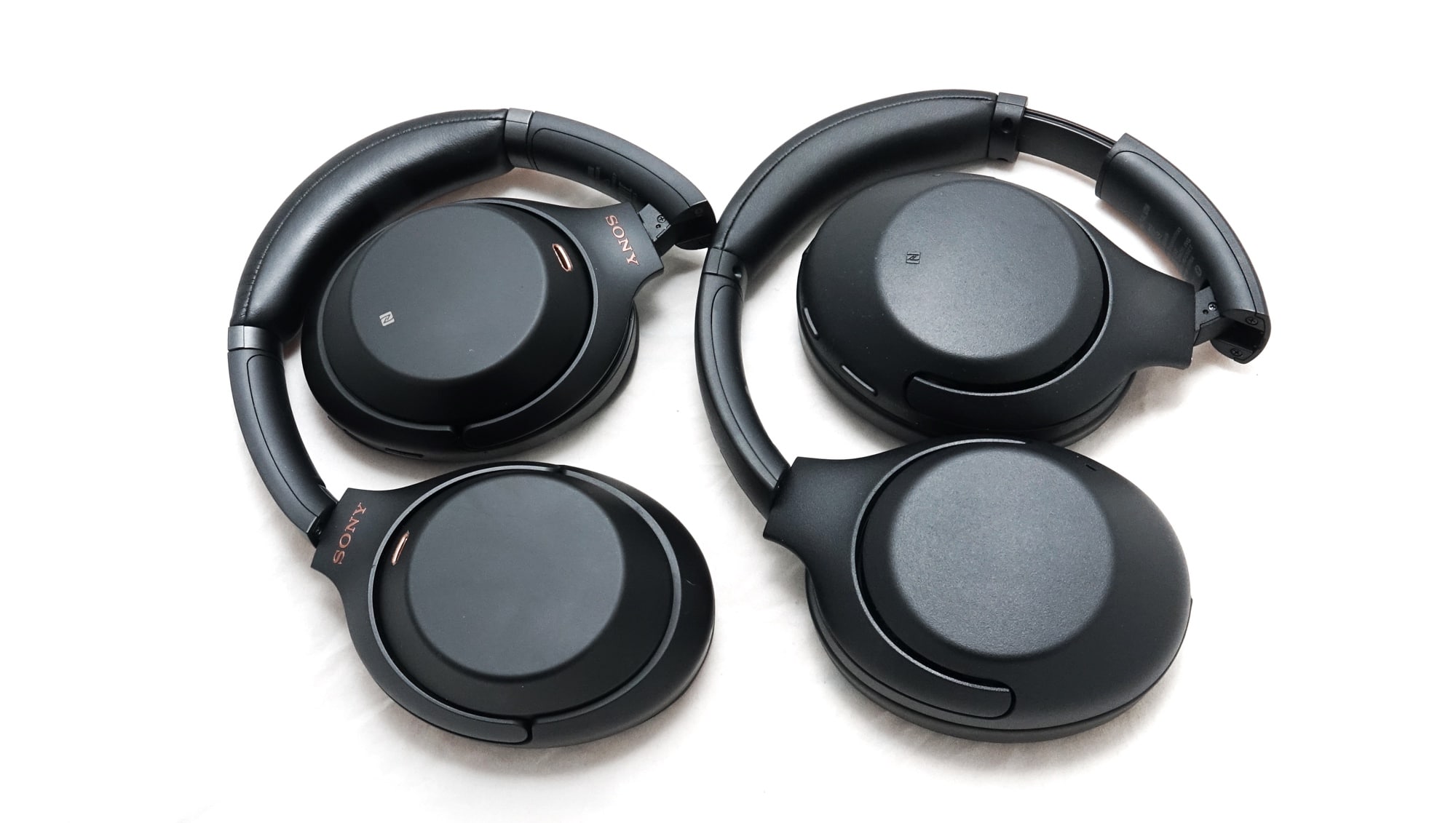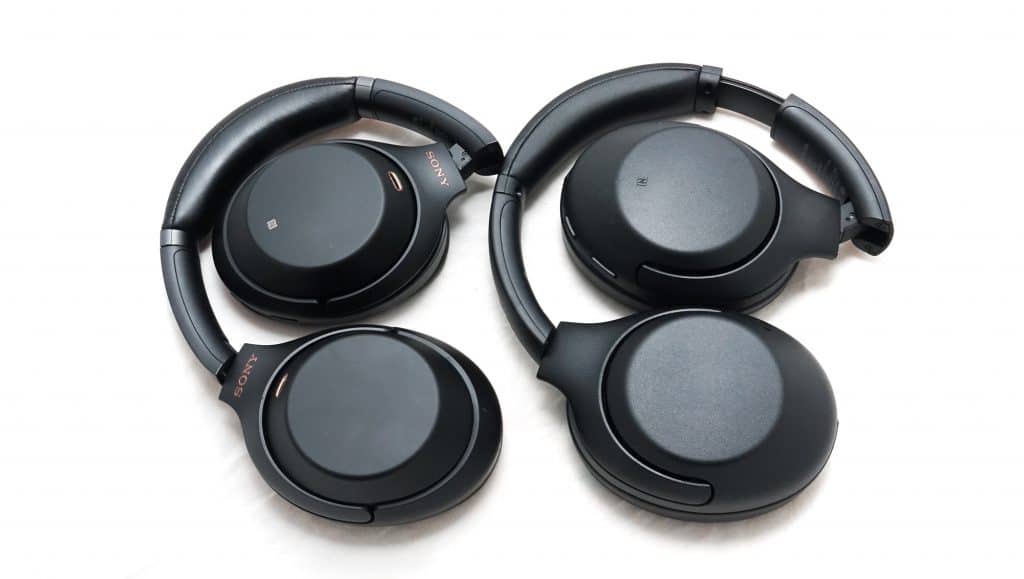 Final thoughts (TLDR)
The wonderful thing about sound is that everyone has their own preferences to what they hear, and that means there's no "right" pair of headphones. We all listen a little differently and we all have a style we like.
When picking a pair of headphones, it's important to take preference into consideration, alongside price, and musical taste plays a big part of that.
For instance, if your tastes are varied, a balanced pair of headphones is a good approach, but if you fancy a little more bass, you might need something else.
There's nothing wrong with wanting a little more bass, mind you, but if you want quite a bit of bass in your ears, your options might be a touch limited.
That's possibly one reason why Sony's XB900N make a lot of sense, packaging a large amount of bass in a product that gets quite a bit of what has worked for Sony's other balanced headphones.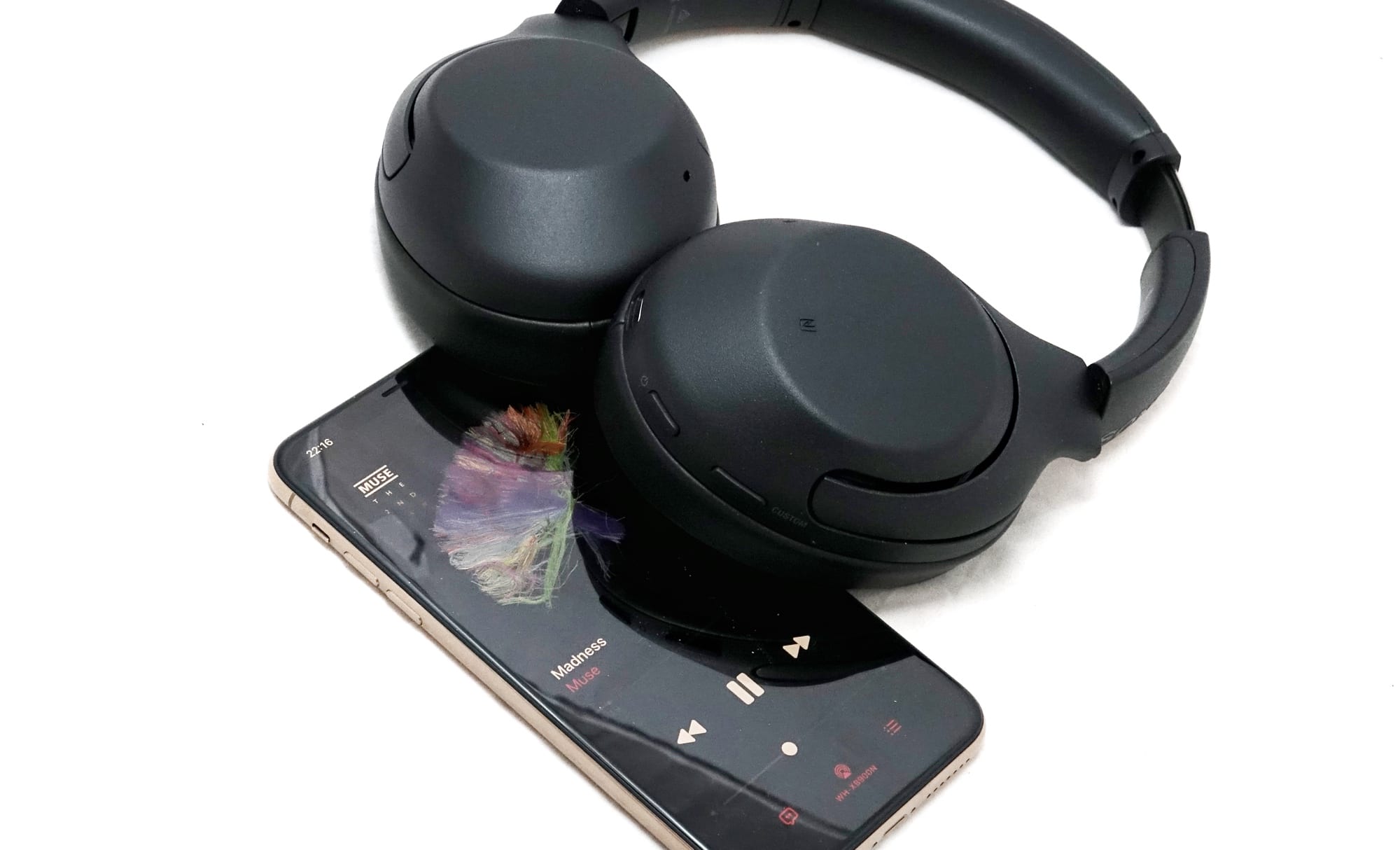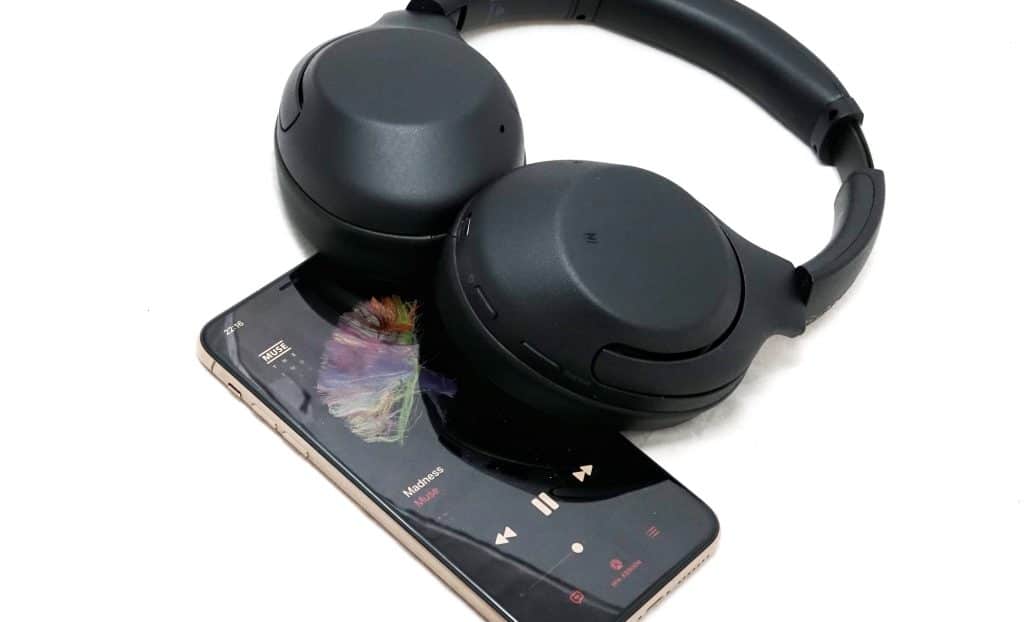 However it's not perfect, and there are reasons to consider the other models over them, such as too much bass and a price that gets very close to where a better pair can be nabbed.
If bass is one of the things you live for, the Sony WH-XB900N are definitely worth a look, as these are without doubt the bassiest wireless noise cancelling headphones we've heard. Seriously, bassheads will love these headphones.
The good
Strong bass
Bass levels can be tweaked using the app
Comfortable to wear
Controls are touch-sensitive
Price isn't bad
The not-so-good
Bass might be too heavy for some
Touch controls are rough plastic and can be heard inside the headphones
Price edges close to the street price of Sony's flagship WH-1000XM3 headphones