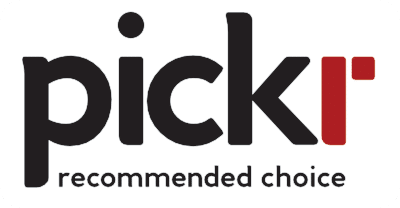 Tablets may seem like they're dominated by something Apple makes, but the iPad isn't the only tab around, and Samsung's Galaxy Tab S4 offers something extra. Something DeXtra.
Arriving with the name "Galaxy Tab S4", you'd be excused for thinking the latest flagship Samsung tablet was the fourth-generation of Samsung's stab at the iPad throne. But you'd be wrong.
We've lost count as to how far we're in with Galaxy tablets, but this is the fourth in this series, as Samsung refines the Tab S series even more, pushing it from its plastic-backed origins into something else.
With the latest Galaxy Tab, the idea of plastic is long gone and relegated to the past, and we're now focused on now just making an iPad competitor that runs Android, but something that has the chance of being something different. And yet to find that out, you need to dig deep beyond the surface and look past the standard version of Android.
To see what makes the Galaxy Tab S4 stand out, you need to slide open the notification bar and get into DeX, and see what Samsung has added to make this a surprisingly special take on Android tablets.
Design
Before you do that, you need to glance at the design, which has come a long way from the plastic-backed bodies Samsung was using on tablets a few years ago.
Now, we're seeing a mostly glass design, offering a glass front and back not unlike what you might have seen on any of the Samsung Galaxy S or Note phones from the past couple of years.
Given the Tab S4 was announced alongside the Note 9, you probably won't be surprised to learn that it features a similar glass-focused body which gives it a nice heft, but also a simultaneously slick sensation.
Features
Under that mostly glass design is an eight-core processor from Qualcomm, the Snapdragon 835, paired with 4GB RAM and Google's Android 8.1 "Oreo".
Our review unit had 256GB storage inside, an amount we'd definitely call "plenty", with 228GB available out of the box and the rest dedicated to the operating system and everything else comes with. There's a microSDslot for expanding that up to a 400GB microSD card, in case you need more storage.
Cameras are also here, with a 13 megapixel rear camera capable of capturing 4K Ultra HD video, while the front-facing camera is an 8 megapixel selfie camera.
Connections on the Galaxy Tab S4 are fairly varied, especially in this day and age where tablets are pulling back on ports altogether. You'll find USB Type C for data and charging here, alongside — yes — a 3.5mm headset jack.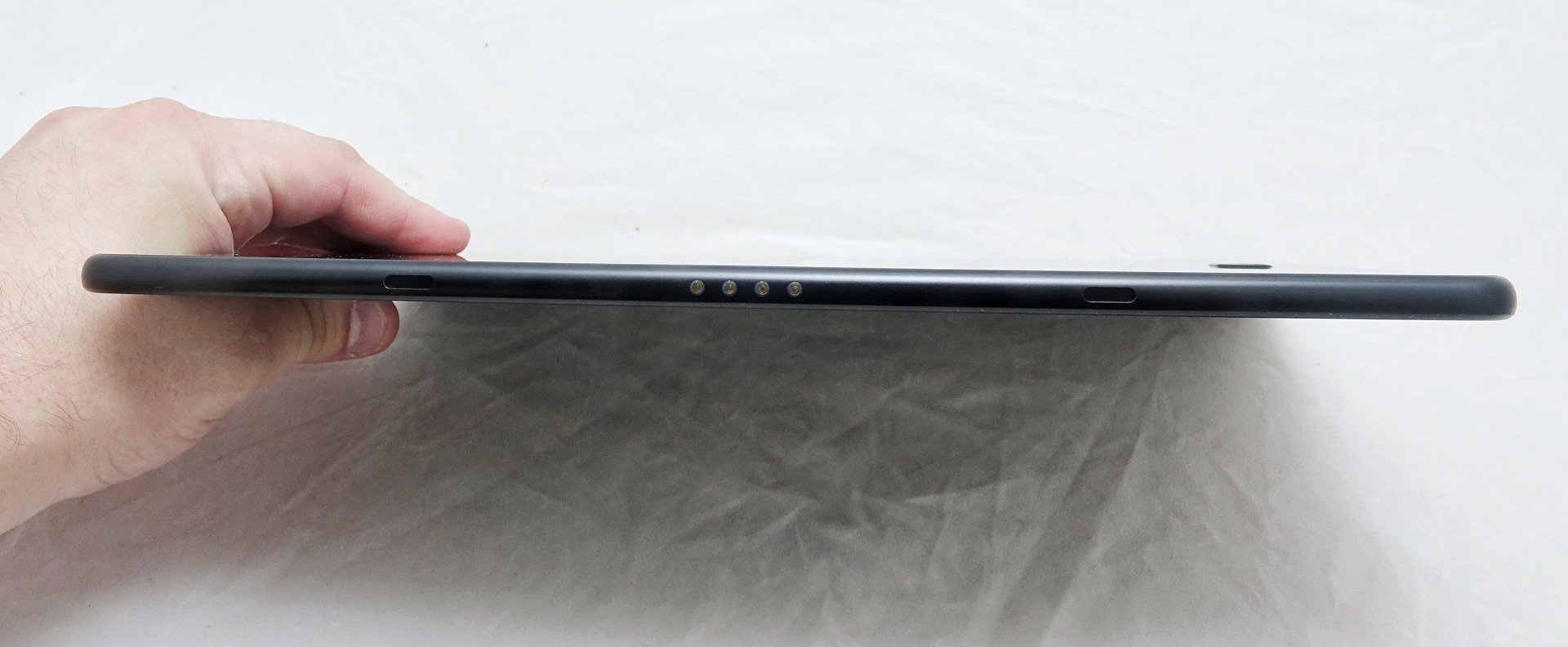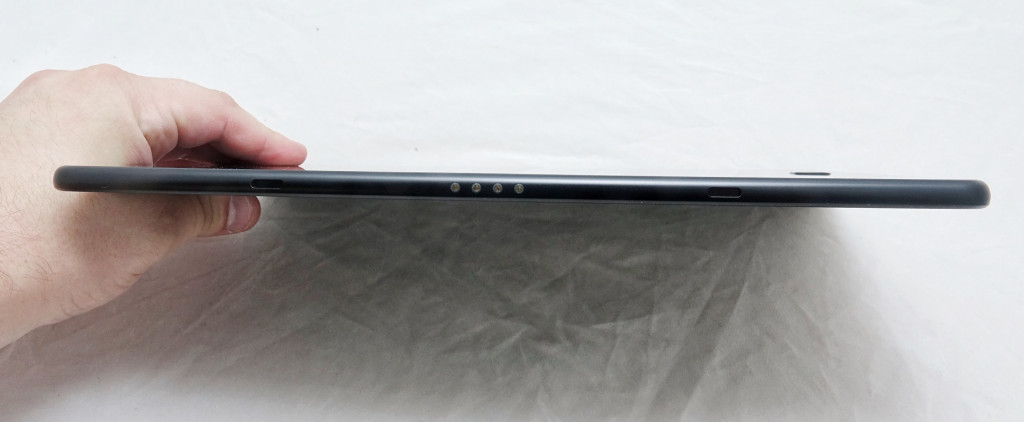 Another connection option is a little unorthodox, but necessary for Samsung's optional keyboard accessory, with the Pogo pin dock on the bottom edge, allowing a wired keyboard to be plugged in, similar to the wired keyboard port used on the Microsoft Surface and the older 10.5 inch Apple iPad Pro (the new iPad Pro models use a magnetic port on the backs of the tablets).
Wireless is also fairly friendly, with 802.11a/b/g/n/ac WiFi, Bluetooth 5.0, GPS, and if your model includes it (which our review unit does), 4G LTE.
All of this sits under a 10.5 inch display with slimmer bezels than we've seen from Samsung in the past, running Super AMOLED at a resolution of 2560×1600 with S-Pen support.
This is powered by a 7300mAh battery that can't be removed.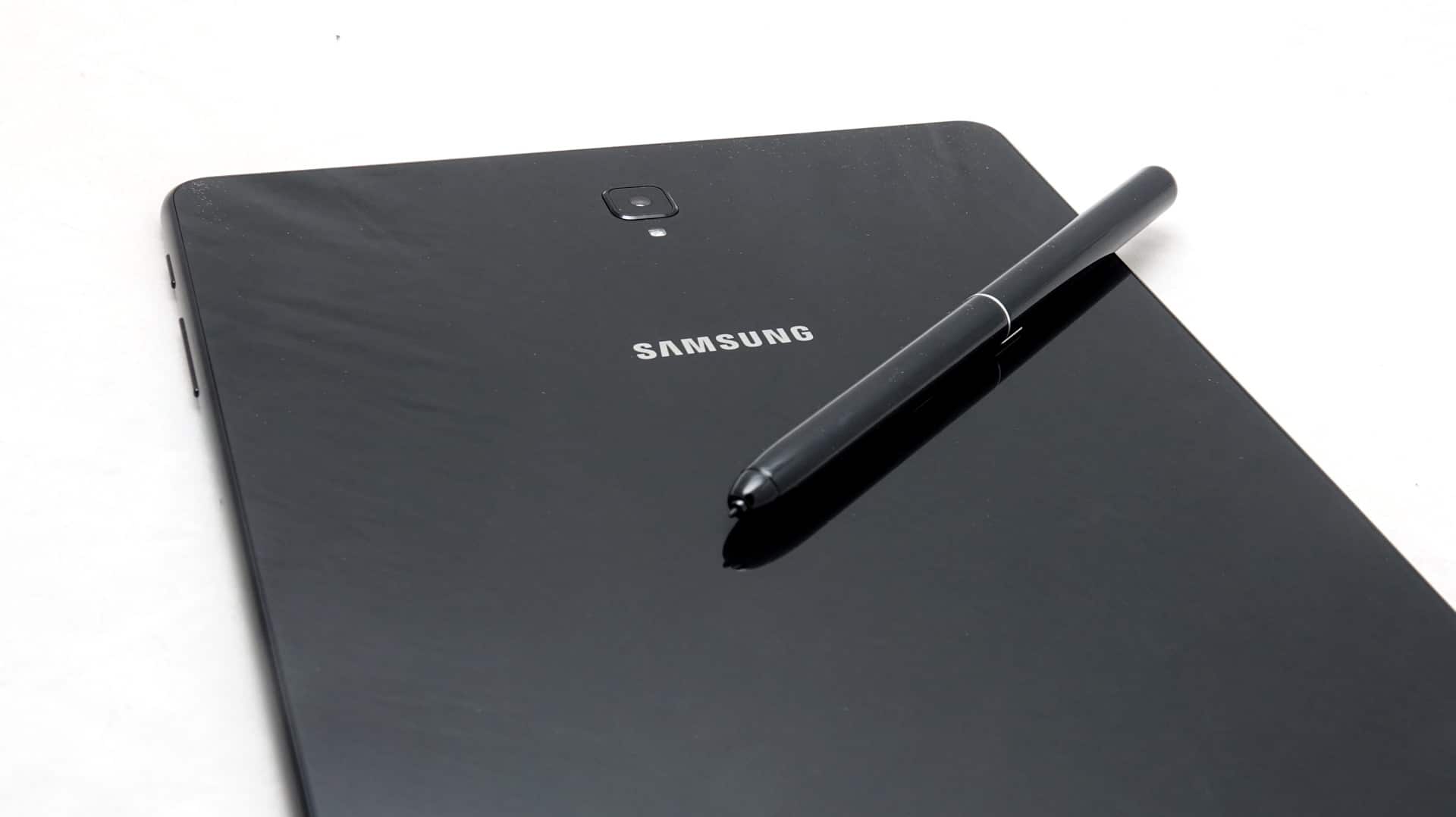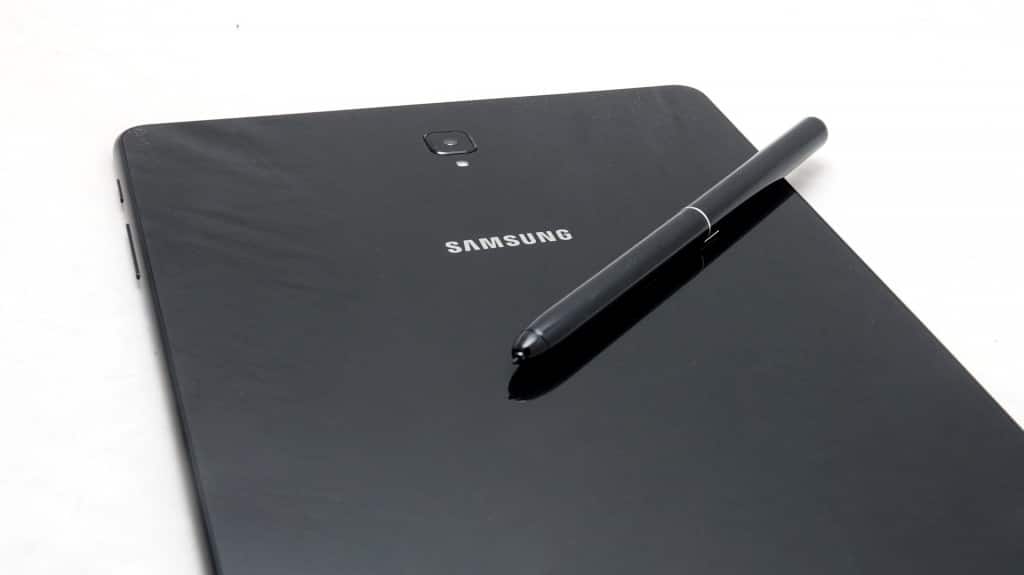 In-use
Like most tablets, the Samsung Galaxy Tab S4 offers a direct way of using it, and then unlike others, it offers something different.
The most logical and obvious way is like a tablet, with Google's Android 8.1 offered out of the box, a little outdated, but still offering a pleasant experience all the same, with widgetised home screens, an easy to browse app menu, and the simplicity you've come to expect from Android as it has evolved over the years.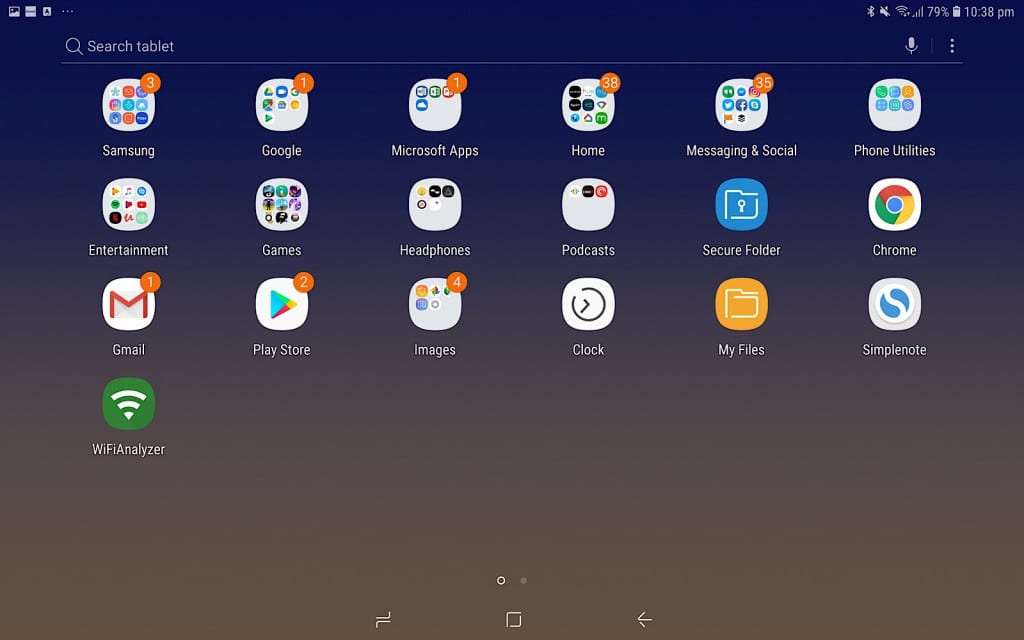 It's not the Samsung One UI we've seen rolled out over on the Note 9 and S9 handsets, however, so the simplicity and design-led approach to operating system tweaking isn't part of the package on the Tab S4, though we have to imagine it's coming. Samsung would be crazy not to roll that out.
But there's also one other way of using the Samsung Galaxy Tab S4, and it's really interesting: you can use this tablet like a computer, complete with a desktop mode.
Part of Samsung's Desktop Experience known as "DeX" (get it?), this mode kicks into action either when you tell it to, or when you plug in a keyboard or external monitor.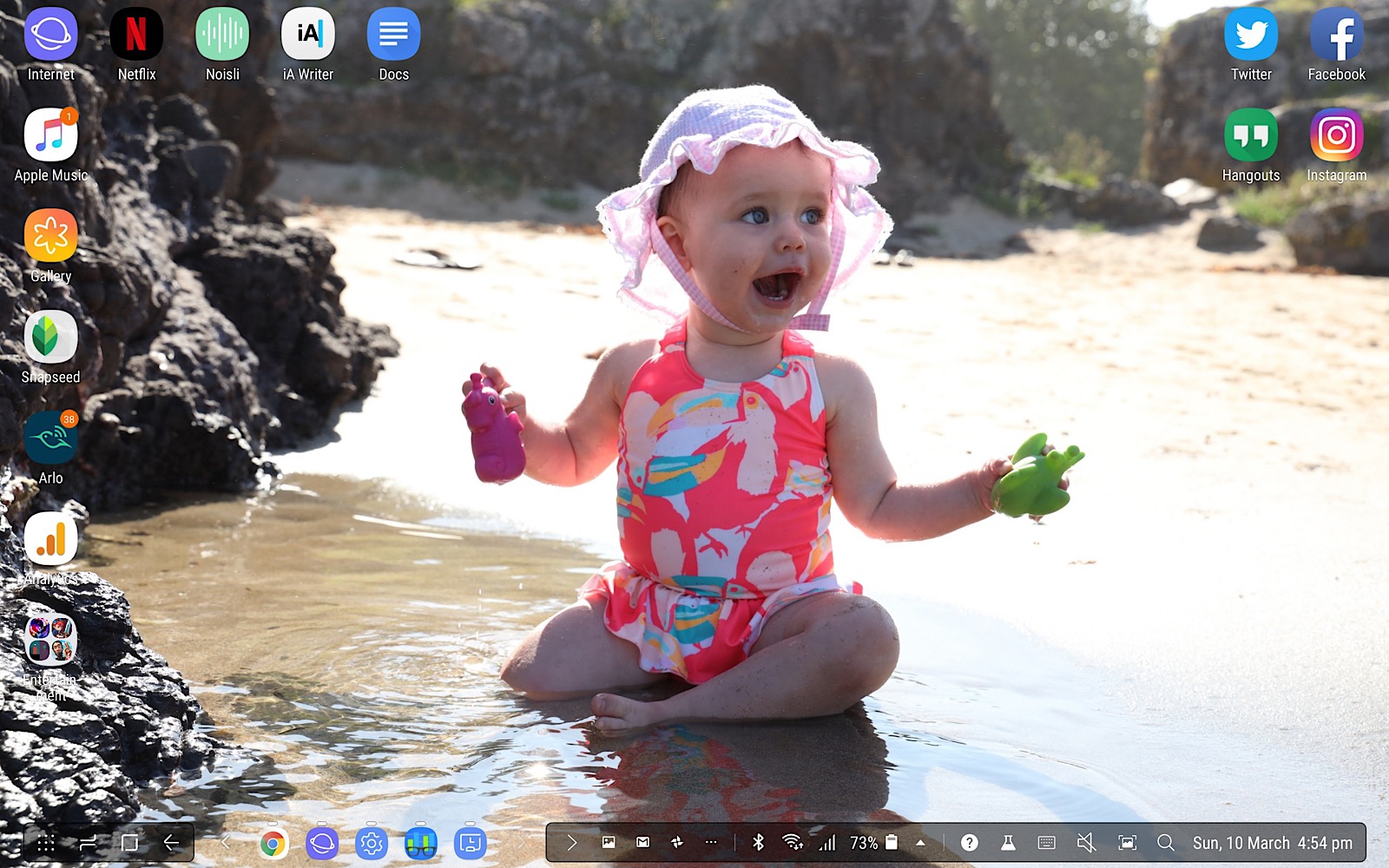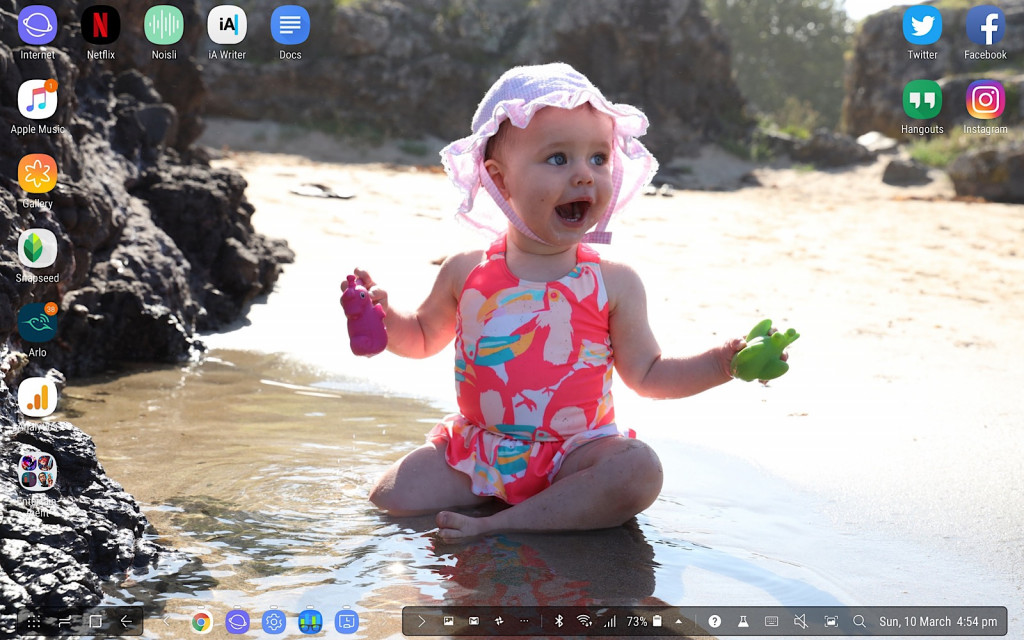 Similar to how DeX looks when you plug one of Samsung's phones into its DeX docks, the Galaxy Tab S4 provides a laptop-like interpretation for its Android operating system, turning Android into something a little more computer-like, complete with a taskbar for applications and a settings section all along the bottom. The regular Android softkeys for multitasking, home, and back become focused in the bottom left corner, and you get an app shortcut button in pretty much an identical position to where it would be for Windows.
And much like Windows, you get a desktop where you can place app shortcuts and set out multiple app windows, making it more like using a laptop than merely another Android tablet.
It's this experience that left us with the better lasting impression of the Galaxy Tab S4, because while using the tablet is easy in the standard Android mode, the DeX mode gives it an extra level to work with, improving multitasking considerably.
Multitasking on tablets with Android has always felt a little half-finished, but it actually manages to work better with DeX, even if not every app plays as nicely as the ones Samsung has made.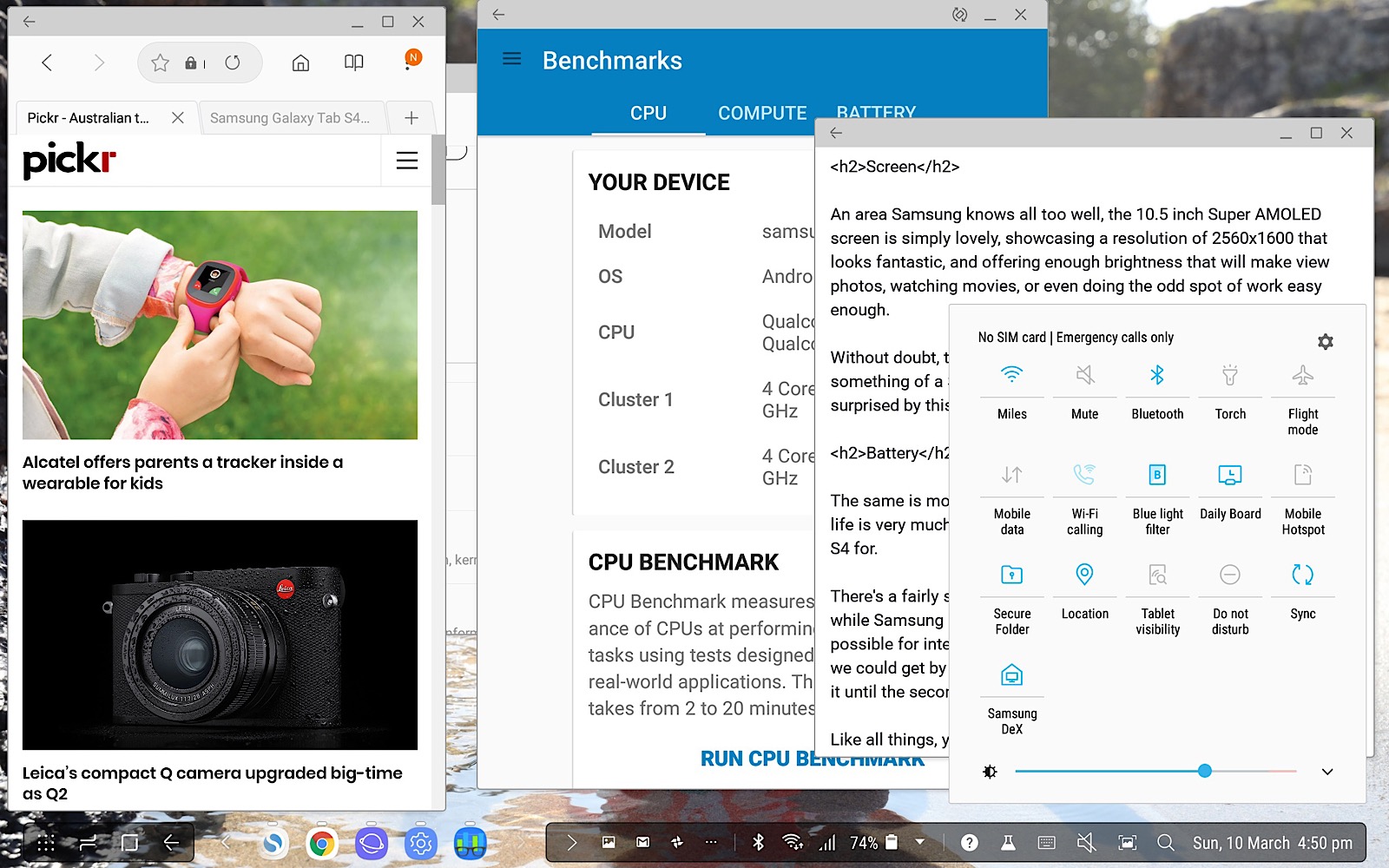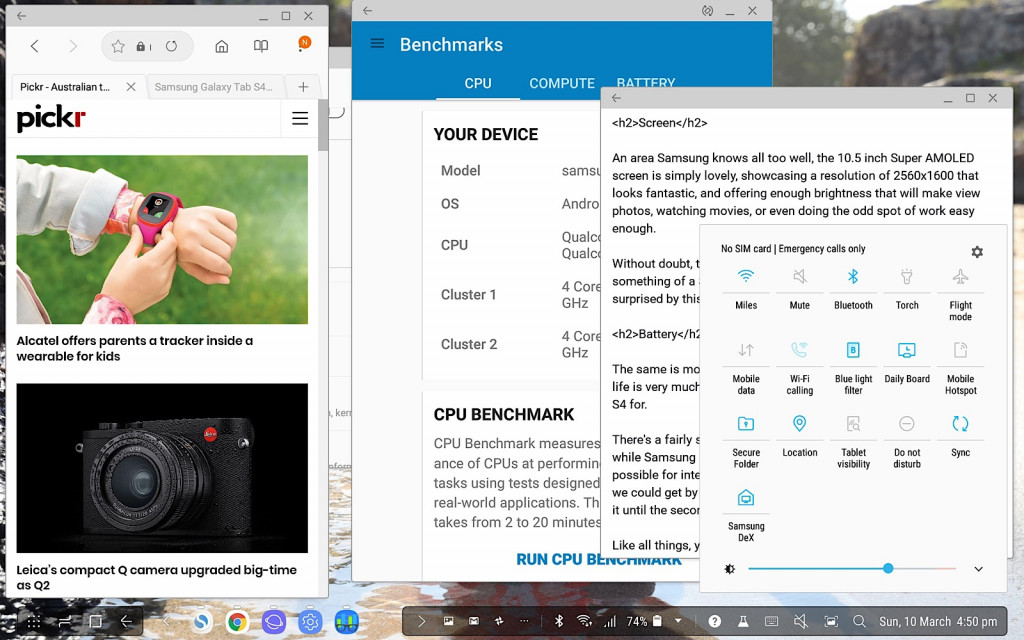 Performance
Helping all of this come together is the technology, with Qualcomm's Snapdragon 835 under the hood, paired with 4GB RAM that helps keep the system running well.
As such, we didn't see many problems, if any, with lag or slowdowns, and apps tend to work fairly flawlessly, outside of the odd app refusing to work on Samsung's DeX mode, which is usually a game.
Inside the standard tablet mode, everything is pretty much good, with the exception of the security, which can be hit and miss.
Instead of a fingerprint scanner, Samsung has gone solely for an iris scanner, which works well enough when you're close to it, but doesn't at other points. We'd probably give it a 60/40 chance of being worthwhile, as it certainly doesn't seem to have the scope or speed of Apple's facial scanner used on the iPad Pro.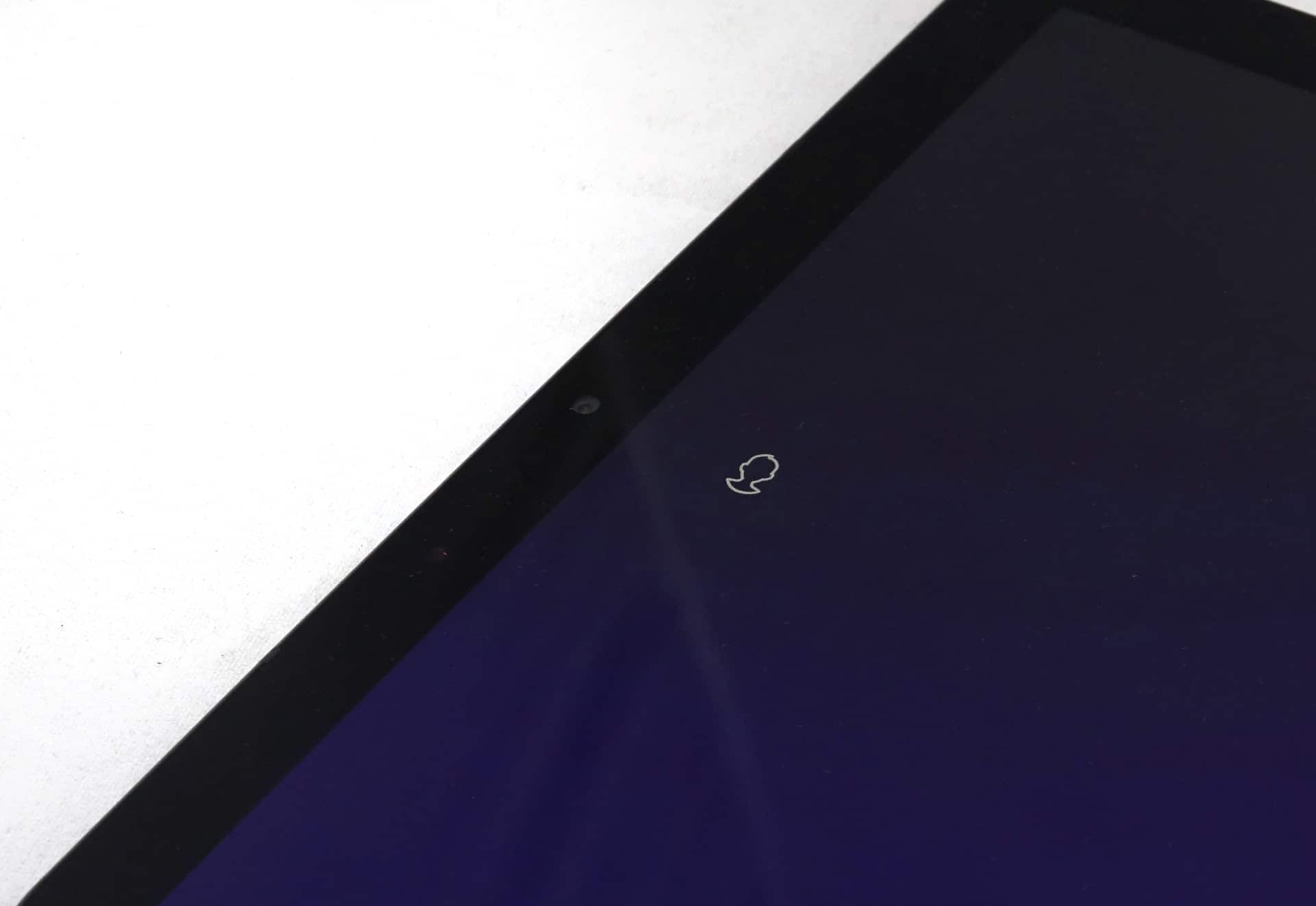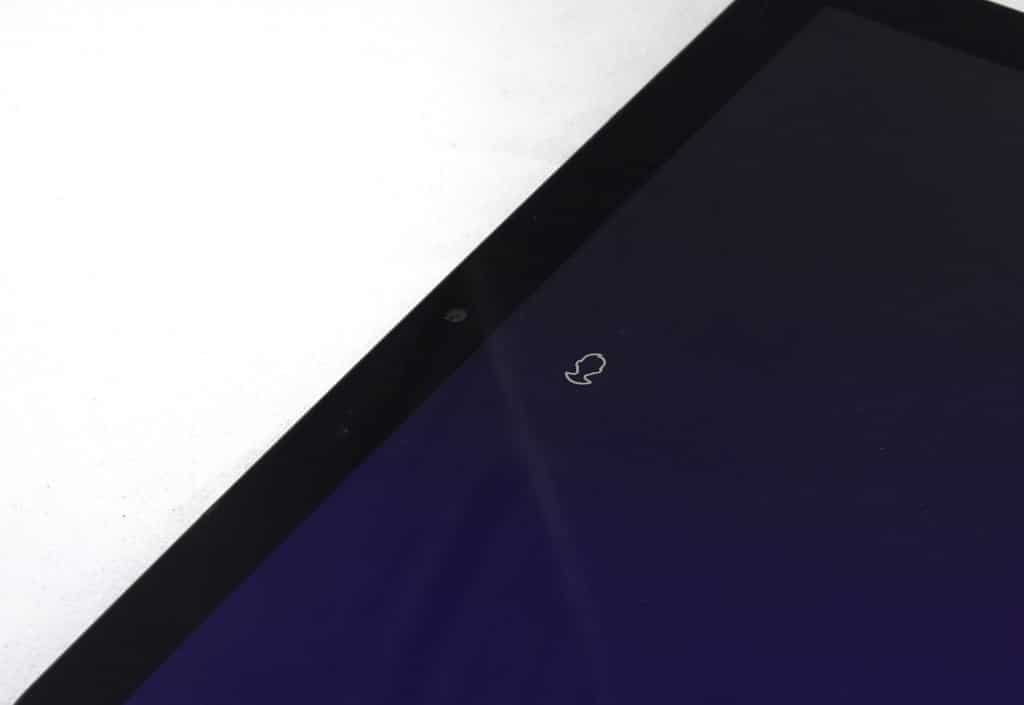 Fortunately, there are other parts of the Tab S4 to like.
Screen
An area Samsung knows all too well, the 10.5 inch Super AMOLED screen is simply lovely, showcasing a resolution of 2560×1600 that looks fantastic, and offering enough brightness that will make view photos, watching movies, or even doing the odd spot of work easy enough.
Alongside the screen is that pen, the Samsung S-Pen, and it's powered by Wacom's magnetic technology inside the screen. A bit of a bonus, you get that S-Pen with the Tab S4, something that is optional on the iPad Pro, and whether you're going to use it or not, it's a neat addition to the screen technology.
Without doubt, this screen is top notch, though given screens are something of a Samsung pedigree, we suspect you're probably not surprised by this.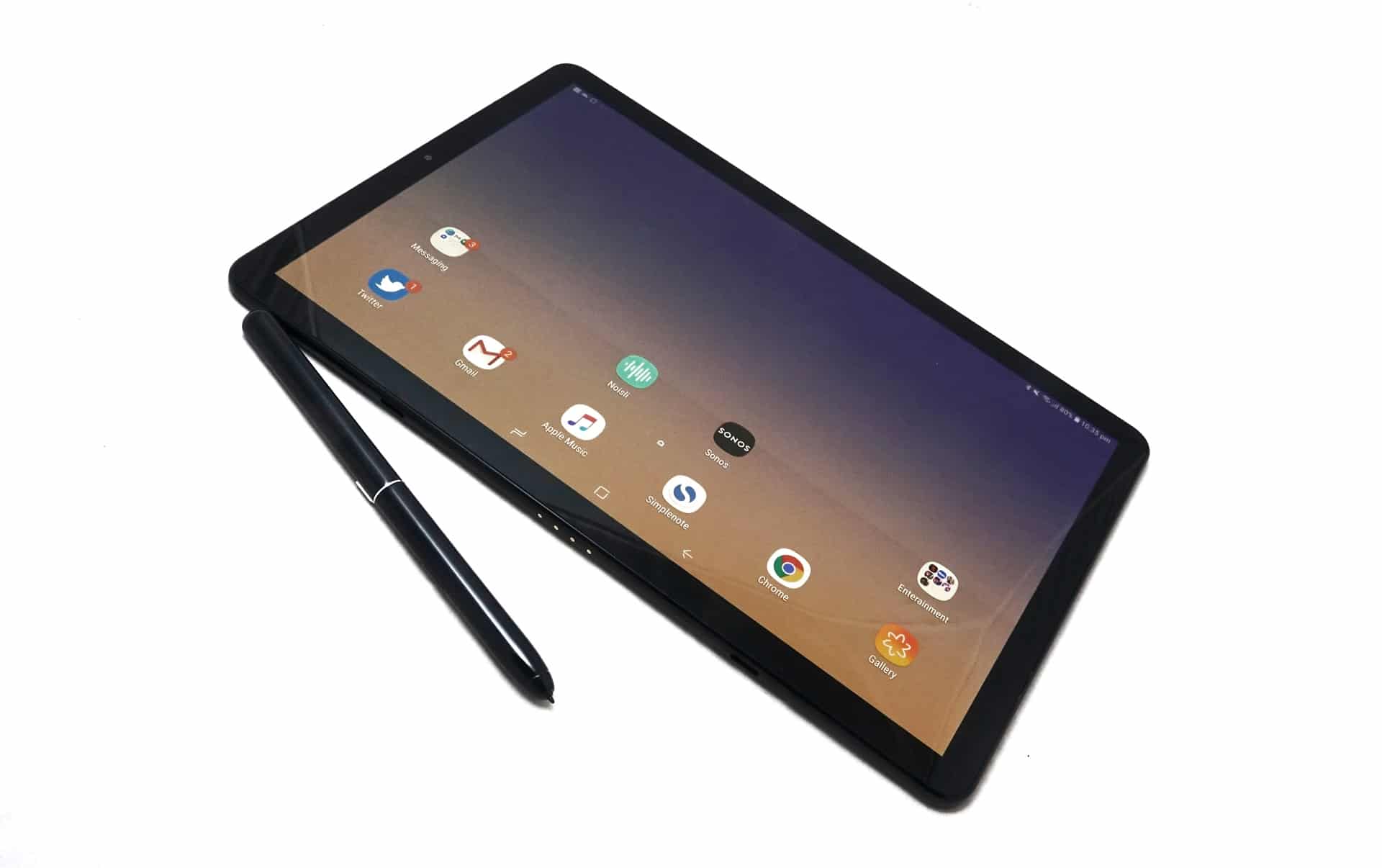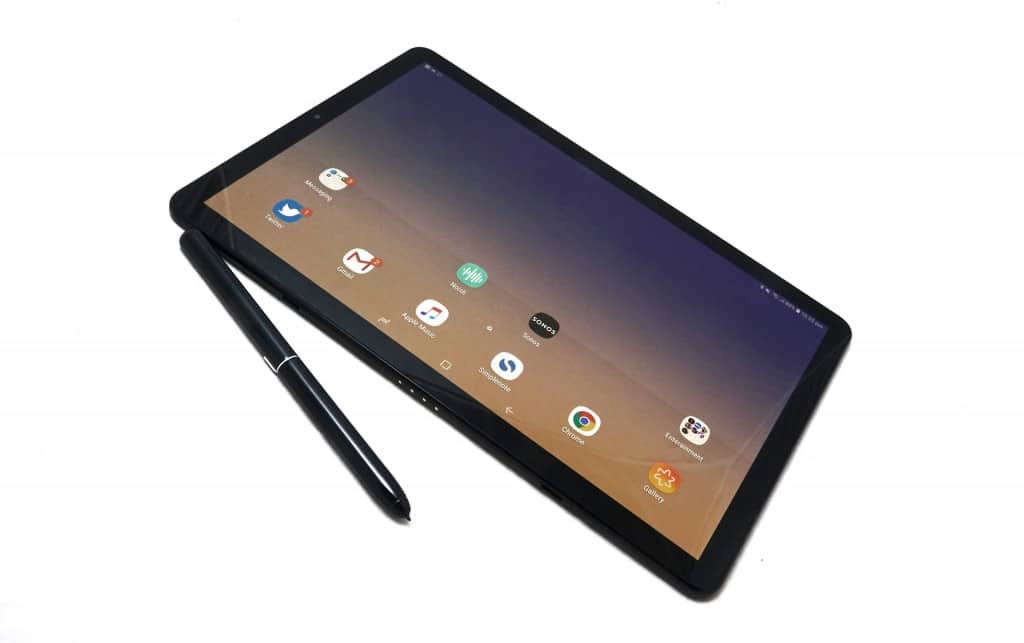 Battery
The same is mostly true of battery life, though like all tablets, battery life is very much dependent on what you use the Samsung Galaxy Tab S4 for.
There's a fairly sizeable 7300mAh battery included in this thing, and while Samsung suggests a life of up to 10 hours over WiFi or 4G is possible for internet usage and closer to 16 hours on video, we found we could get by with a few hours of usage daily and not need to charge it until the second or third day.
Like all things, your usage may vary, and certainly the more you tax the processor inside, the brighter the screen, and the more you take advantage of a 4G modem if you happen to take the Galaxy Tab S4 on the road, the more the battery will drain.
However, like the iPad and iPad Pro, provided you keep a cable with you when you need it, we don't think you'll have any major complaints.
Value


Except when you hit the value area. You might have a complaint or two there.
It's only a technical complaint, mind you, because the Samsung Galaxy Tab S4 can seem expensive.
In fairness to Samsung, you do get the S-Pen in the box, so you're getting a little bit of a bonus compared with the competition, though at a starting price of $979 for a 64GB WiFi only model and upsizing that to a 4G variant for $200 more ($1179), it can seem a little pricey.
Comparatively, it's actually less expensive than the 11 inch iPad Pro, which fetches $1229 for the 64GB WiFi model and $1449 for the 4G variant. However, compare it to the 10.5 inch iPad Pro from previous years, and the Galaxy Tab S4 is practically spot on.
The performance and capabilities are definitely there, and you get the stylus thrown in for good measure, but the value will be something determined by the app ecosystem. If Android is capable enough for your tablet experience, it's on par with everything else.
However, while we question the price, it's not the weakest part of the package.
What needs work?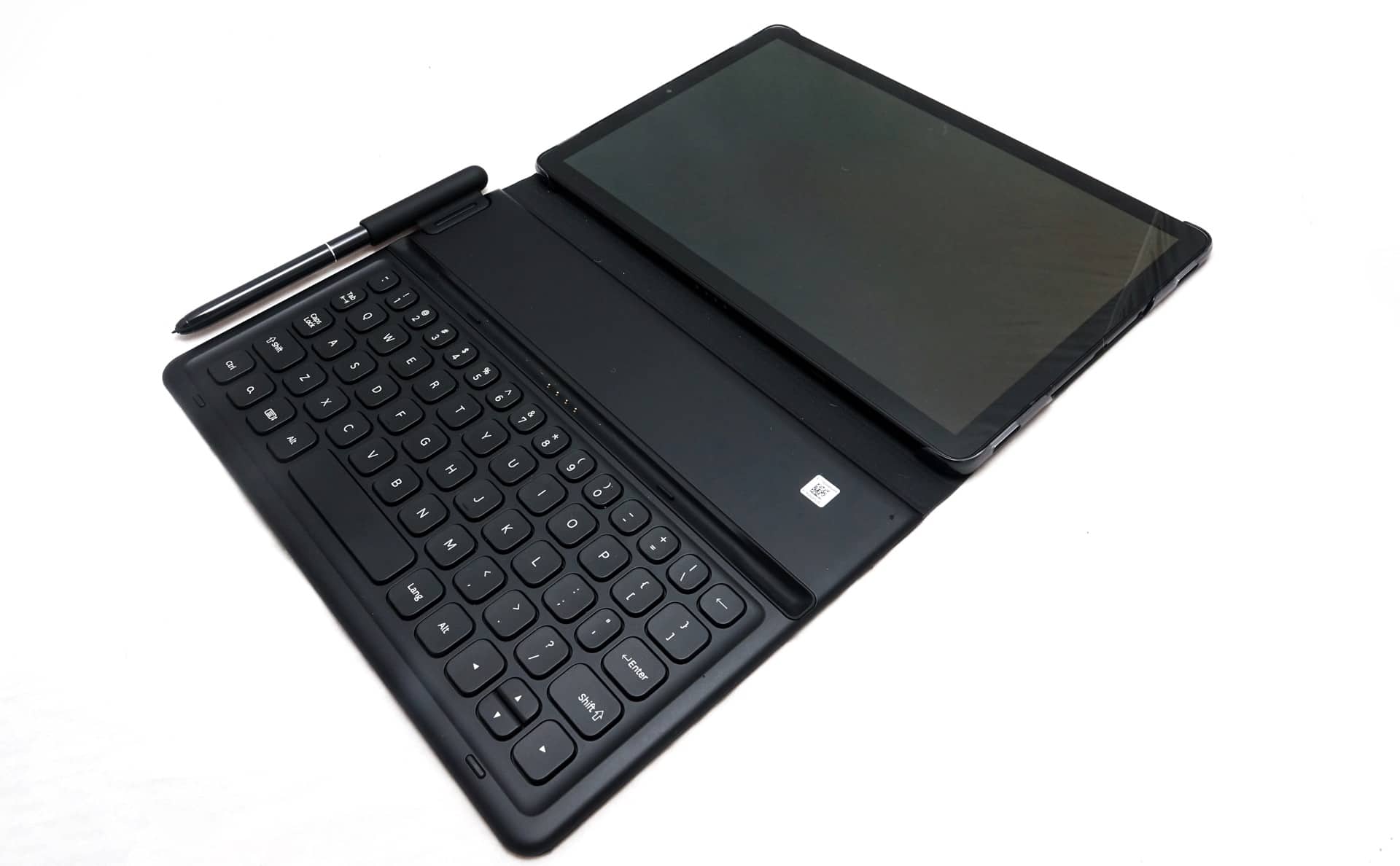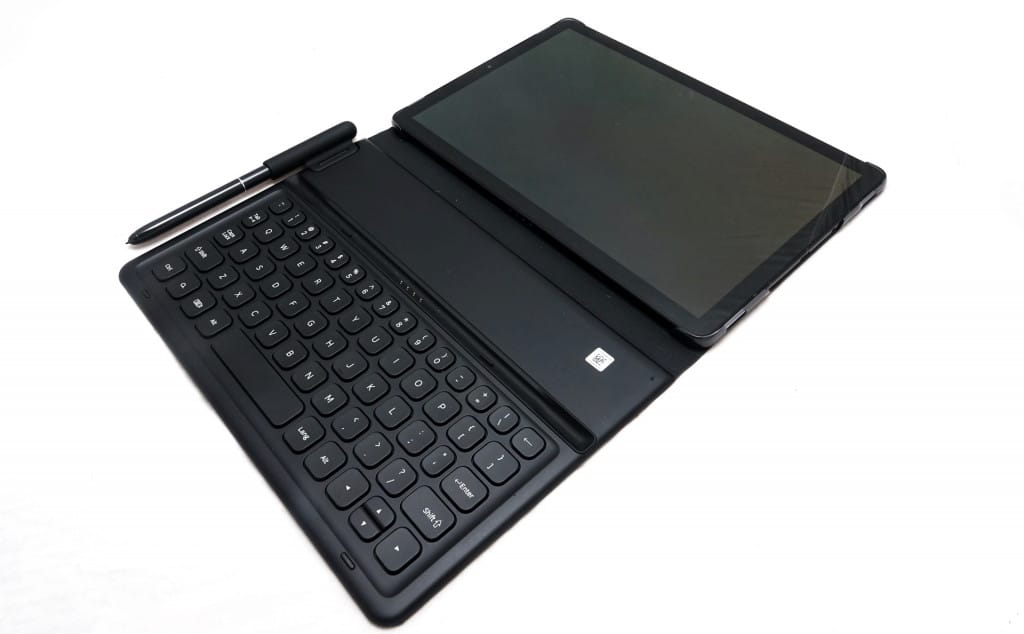 Without doubt, the weakest part of the Galaxy Tab S4 package is also the part that is entirely optional, though also the part that Samsung has made available to make the Tab S4 more like that of the iPad Pro, and it's the keyboard. It's also the part that really brings DeX to life, so we feel it needs to be included in the review, as it will likely be a purchase for Tab S4 buyers, or a bonus inclusion if you get one.
As such, the optional keyboard folio case is one of the weakest keyboards we've ever tried to adjust our fingers to, offering an experience that isn't entirely finger friendly, and will have you running into the arms of your nearest laptop so quickly, we're not entirely sure how Samsung didn't deep six it during the quality assurance phase of its testing.
It's small, cramped, and not entirely accurate, either, often losing keystrokes even though each key is actually an indiviually placed element. Some buttons are so small that you may struggle to adapt, and even though you can awkwardly place each hand so that you can write quickly, the keyboard doesn't always register everything, though that might also come down to the squeezed nature of this keyboard.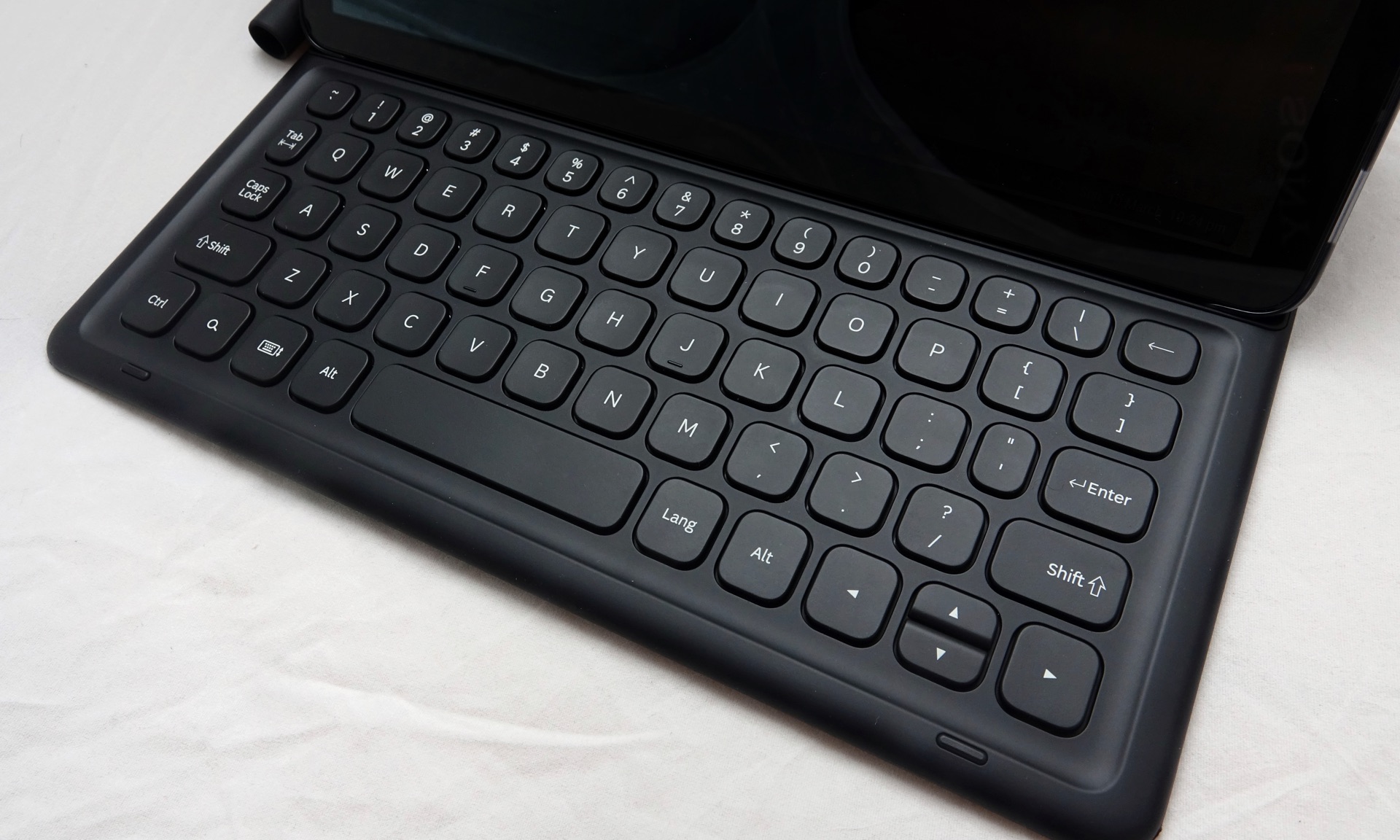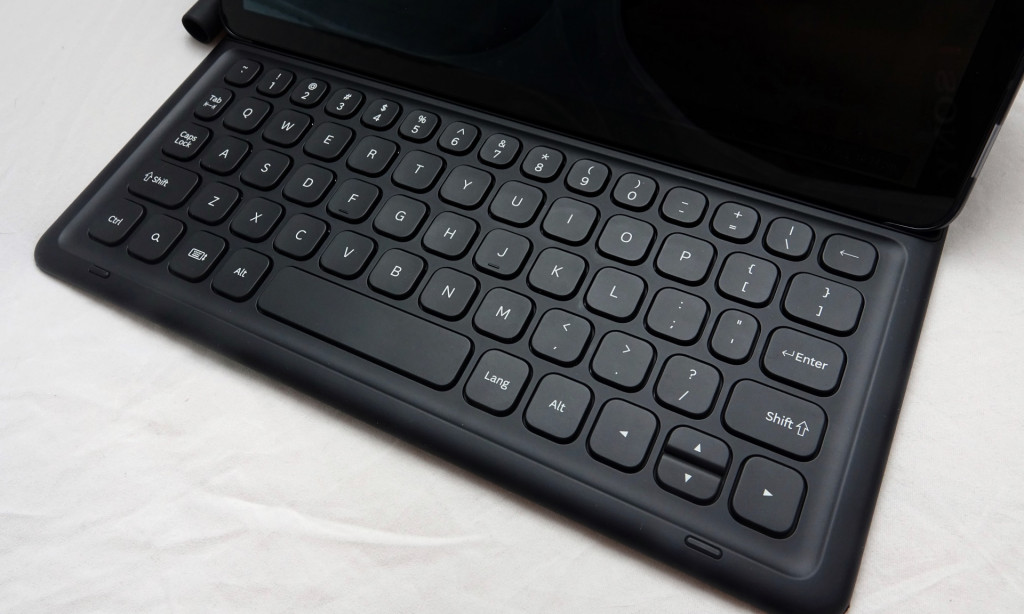 Frankly, Samsung would have been better building an older style keyboard without the island-separation (chiclet keys) that it has used, or just fixed some of the bezels on the side, which frame the keyboard yet also affect the overall key size.
Yes, we've thought about this for a while, and have even found that the spacing issue seems to affect the top row most, the number keys, which are out of alignment with the rest of the keyboard, and can throw off typing easily.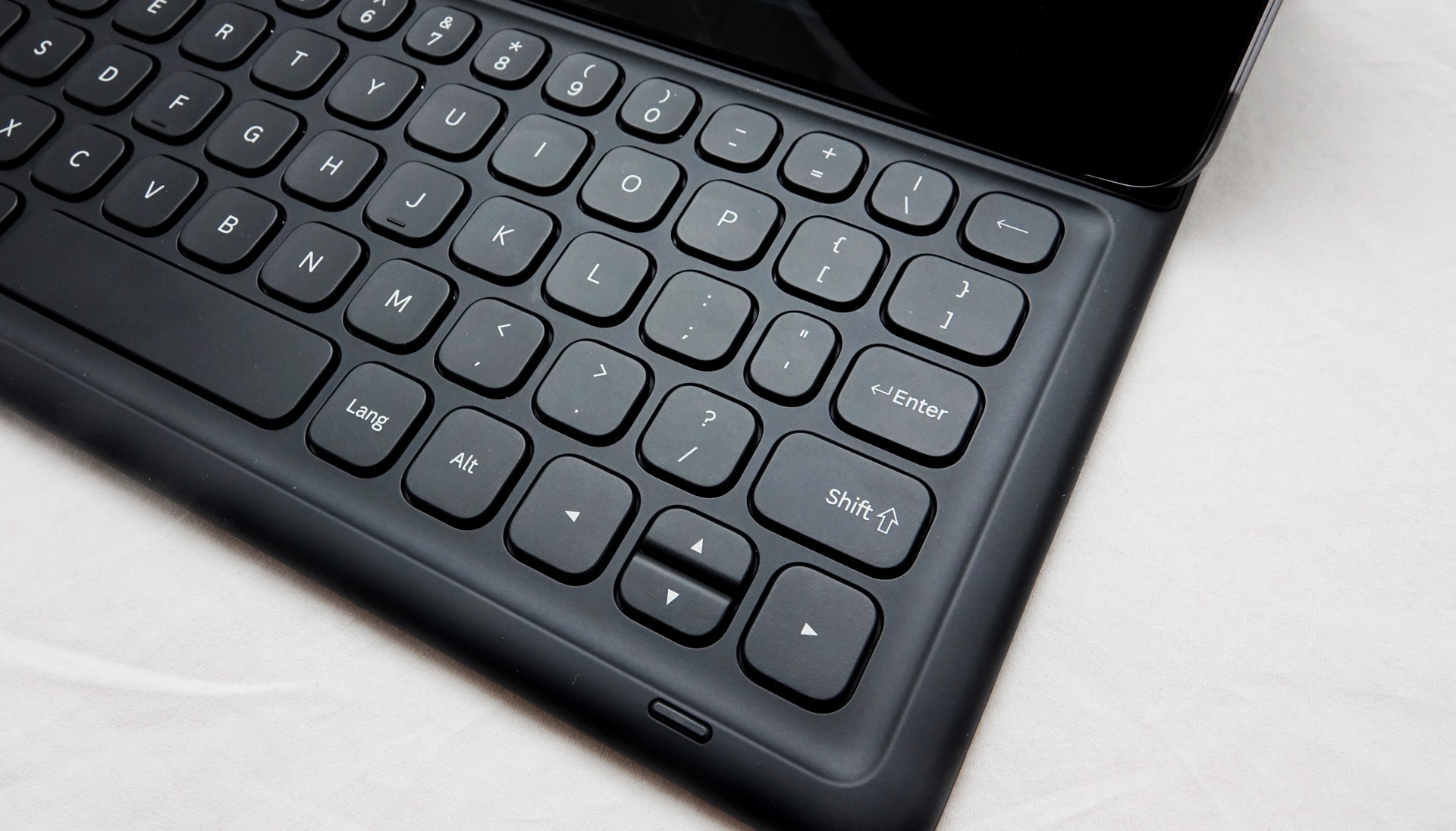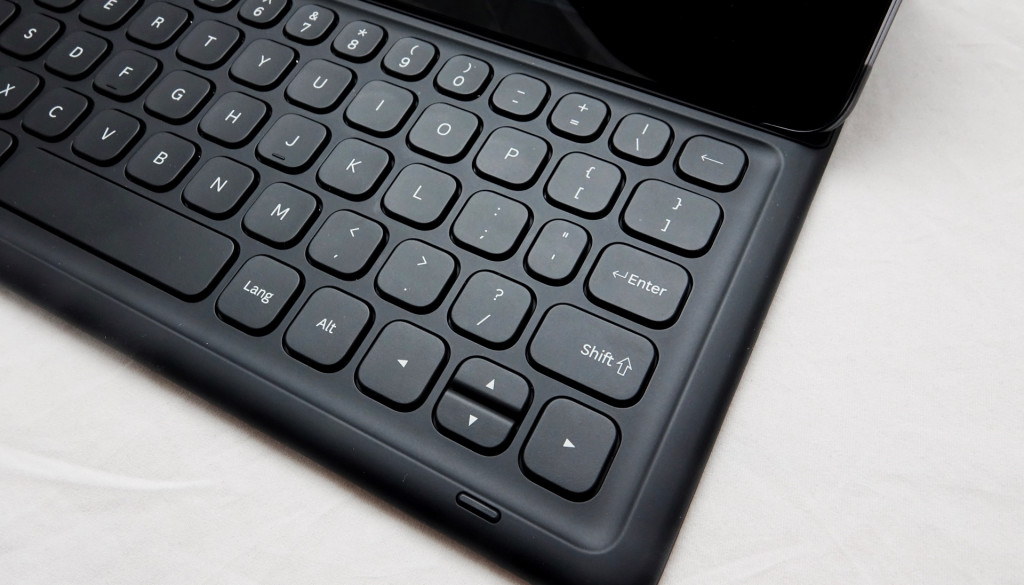 Fortunately, this is only a major problem if you buy the optional keyboard cover, but unfortunately, it's also the only keyboard cover that exists for this otherwise great tablet.
It's a genuine shame, too, because as good as Samsung's Galaxy Tab S4 is, it should have a better keyboard that is a joy to use, not a burden.
If you don't opt for the Samsung Book Cover Keyboard, about the only two complaints you might have for the Samsung Galaxy Tab S4 is on the design side, missing out on wireless charging despite using that lovely glass finish we keep seeing on its Galaxy S phones, and forgoing water resistance, too.
That last one seems to be a constant criticism we have levelled at tablets, because almost all of them skip it. We've mentioned it on the iPad reviews, and while we get why the productivity-focused Surface doesn't have it, we're a little surprised to see the glass-backed Galaxy Tab S4 miss out, too. It's on the glass-backed Galaxy S8 and glass-backed S9+, and guess what, it's even on the glass- and ceramic-backed Galaxy S10 models bring introduced this year. It's just not on the glass-backed Galaxy Tab S4, even though Sony's old tablets actually featured it years ago.
And while we're talking about omissions, there's one last thing: there's no Near-Field Communication here. We doubt someone would ever pay for a cup of coffee with a Galaxy Tab S4, but to see the tech on its phones and not on the tablet is a little strange, especially when NFC is used for more than just mobile payments.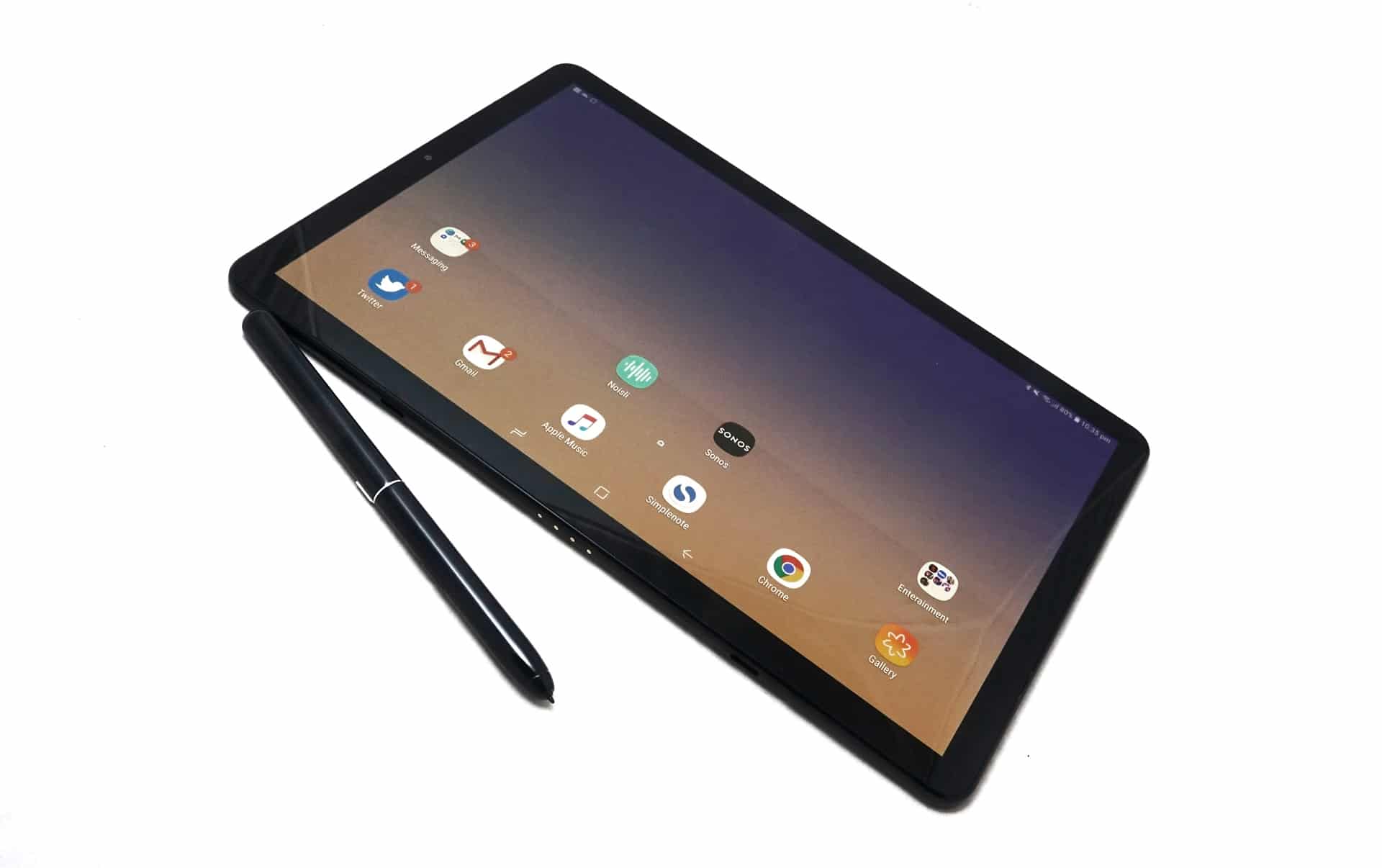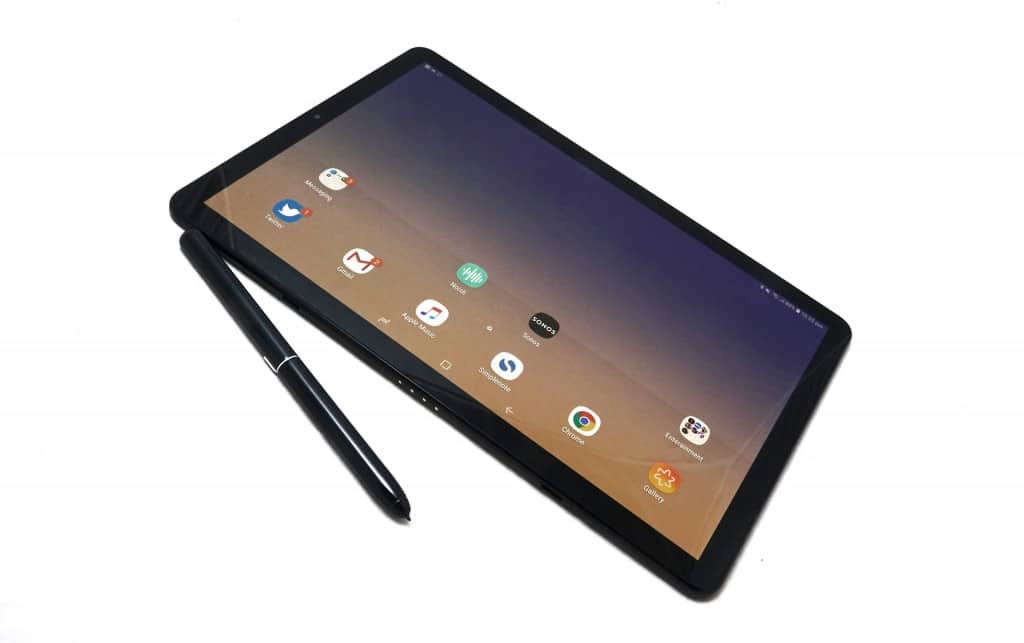 Final thoughts (TLDR)
If you need a tablet in your life and an Apple iPad or iPad Pro clearly isn't something you'd go for, there are a lot of great reasons to consider Samsung's Galaxy Tab S4.
There's a lovely screen with slim bezels, excellent performance, and a design that feels about as modern as the rest of Samsung's smartphone line-up.
Then there's also DeX, which alongside the included S-Pen, helps to make the Galaxy Tab S4 surprisingly special. Surprising because Samsung could have just churned out another tablet, and another iPad competitor, but there's something else to the Tab S4 than just another high-priced tablet.
If you value multitasking, the Samsung Galaxy Tab S4 really delivers.
There are things Samsung could improve, and we'd start with the optional extra, the keyboard, but if you want a tablet in your life that isn't made by Apple and doesn't run Windows, Samsung's Galaxy Tab delivers an alternative take on tablets alongside what you've come to expect. Recommended.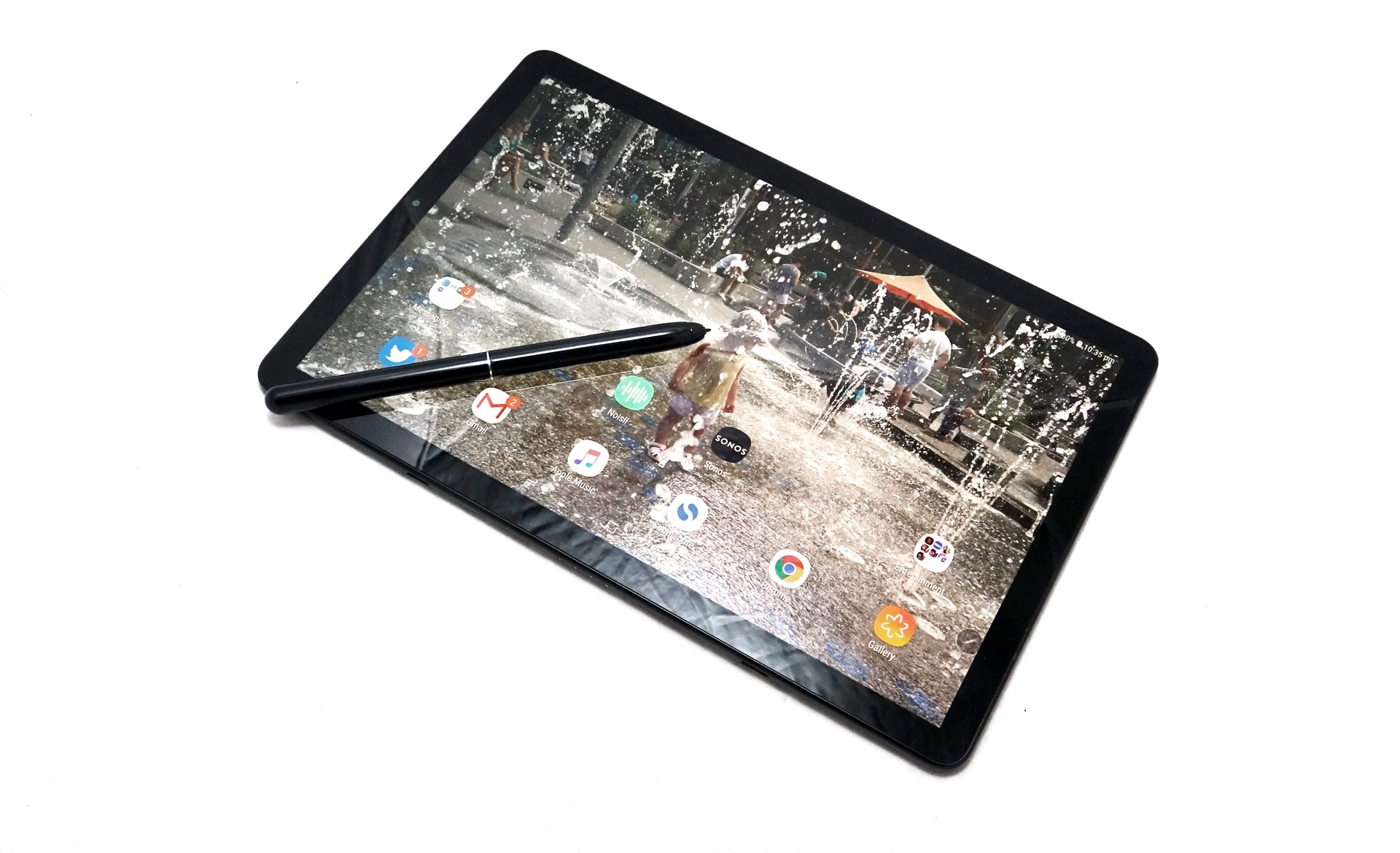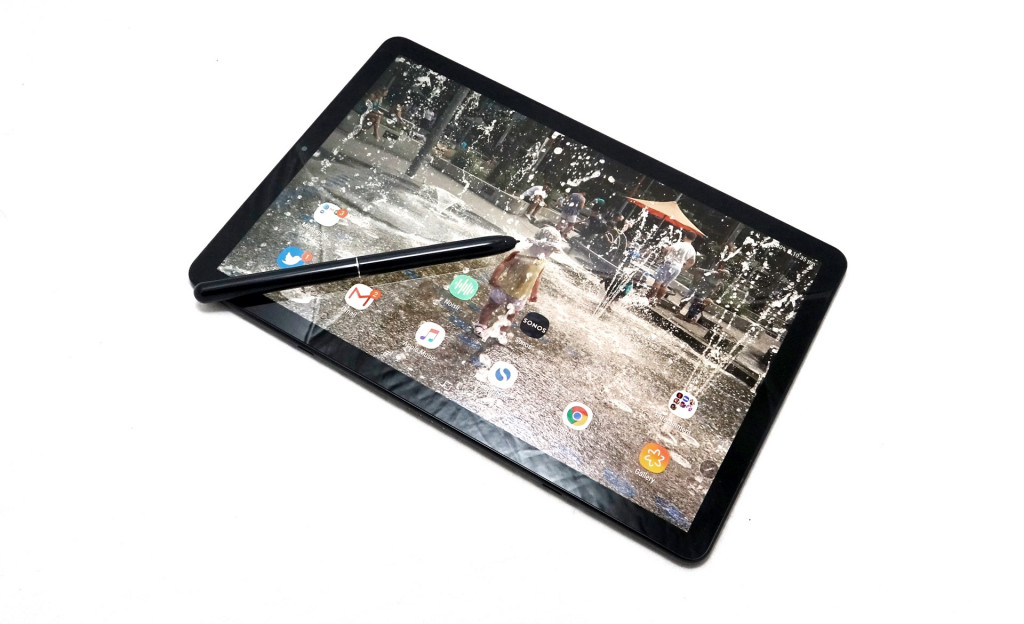 The good
Great design
Slim bezels
Solid performance
Still features the 3.5mm headset jack
DeX on the tablet is actually kind of cool
Comes with the pen
The not-so-good
Lacks water resistance
No wireless charging
Misses out on NFC
Optional keyboard accessory seriously needs work