Competing in the upper echelon of smartphones, the Pixel phones haven't necessarily been wallet friendly of late, but the Google Pixel 3a changes that completely.
It's been some time since we saw Google come out with a cost-effective phone. Quite some time.
You may not remember the Nexus brand of phones, but before Google had its Pixel phones, there were the Nexus models, devices that started the "Google phone" concept, and generally had one or two manufacturers make the models for a couple of years before a new company was given a go.
We've seen numerous Nexus variants over the years, but two really stood out: the Nexus 4 and Nexus 5.
Back in 2012 and 2013, these phones brought Android to more people in a device that was not only cost-effective, but feature packed for the price. They were smartphones the way Google saw a smartphone, and delivered enough of the features without the price hike other devices saw to charge.
Several years on, Google's phones now attract a premium, and one that might be too big for everyone to swallow. But the old Google isn't lost, and has found a way to deliver the best of its Pixel range in a phone that doesn't cost an arm and a leg.
Called the Pixel 3a without any reasoning to what the "a" actually means, this is Google's smartphone for folks who don't have all the cash they'd need for the big model. It's a little different, and yet very much the same. Is it the Pixel we could all love?
Design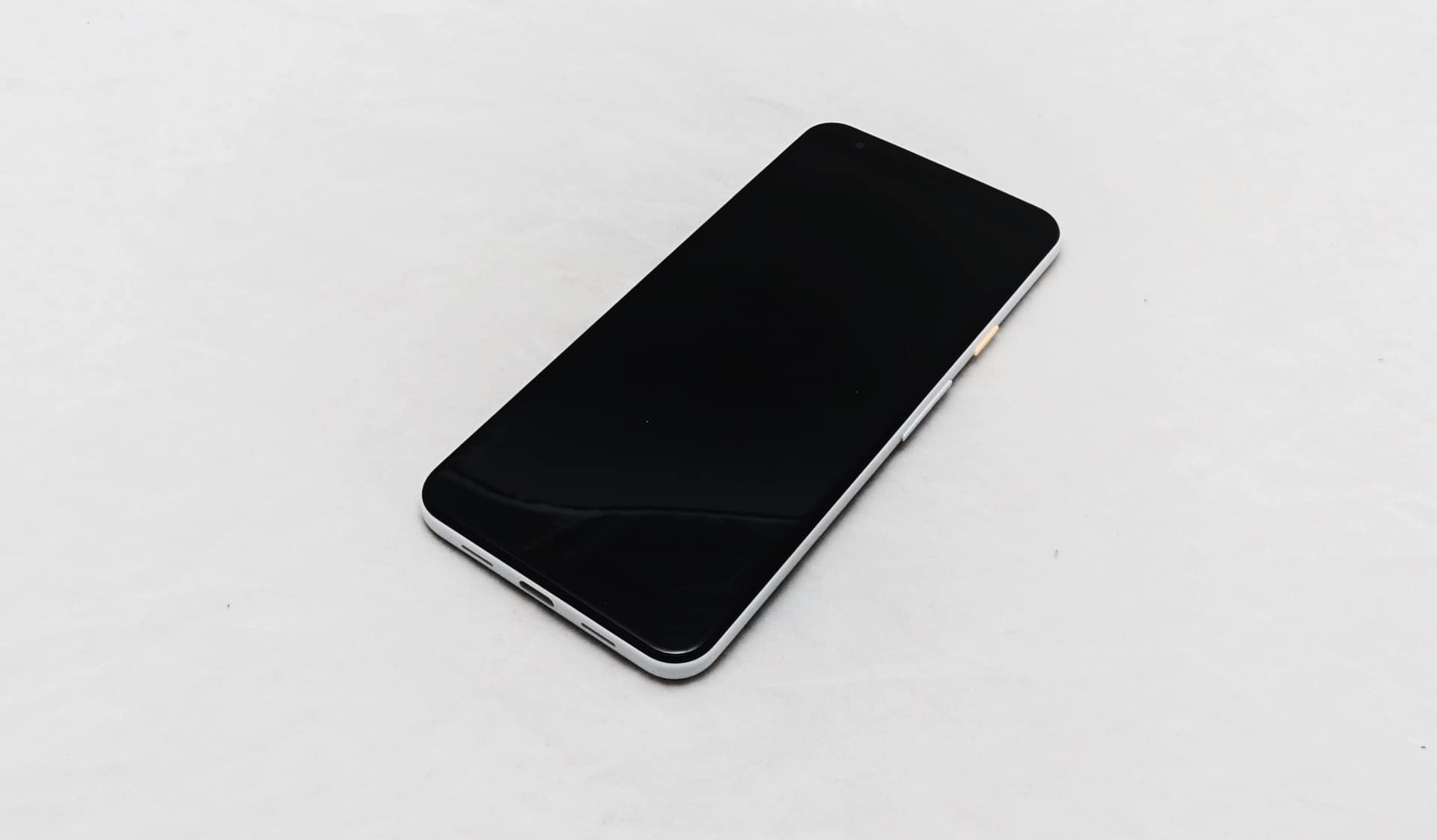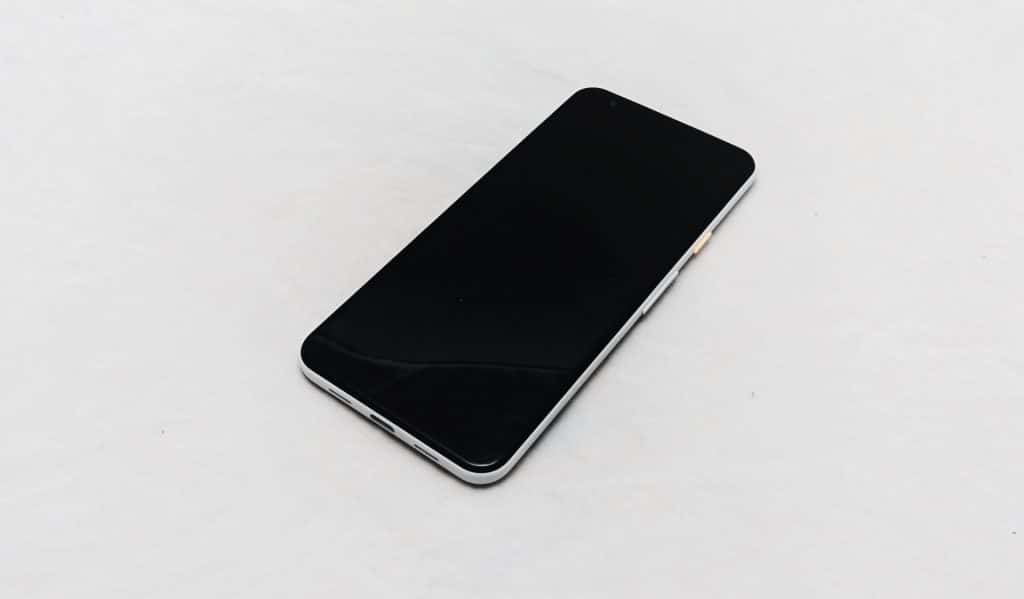 While the Pixel 3a isn't technically a replacement for the Pixel 3 (nor is the Pixel 3a XL a replacement for the Pixel 3 XL), it is borrowing a few elements from its similarly named siblings.
One of which is the design, which uses a two-tone material finish offering a glossy section and a matte section, though in the Pixel 3a, it's of a different material. Specifically, it's plastic, with the 3a ditching the glass of the other model and replacing it with plastic.
In a way, it exudes a look not too dissimilar from Apple's old iPhone 5c, but with two simultaneous looks: glossy, and not so glossy.
And while we normally prefer glass, it's a look that works, complete with a feel that is actually quite nice in the hands. It doesn't feel at all like a toy, even if the Pixel 3a is almost like a plastic version of the Google Pixel 3.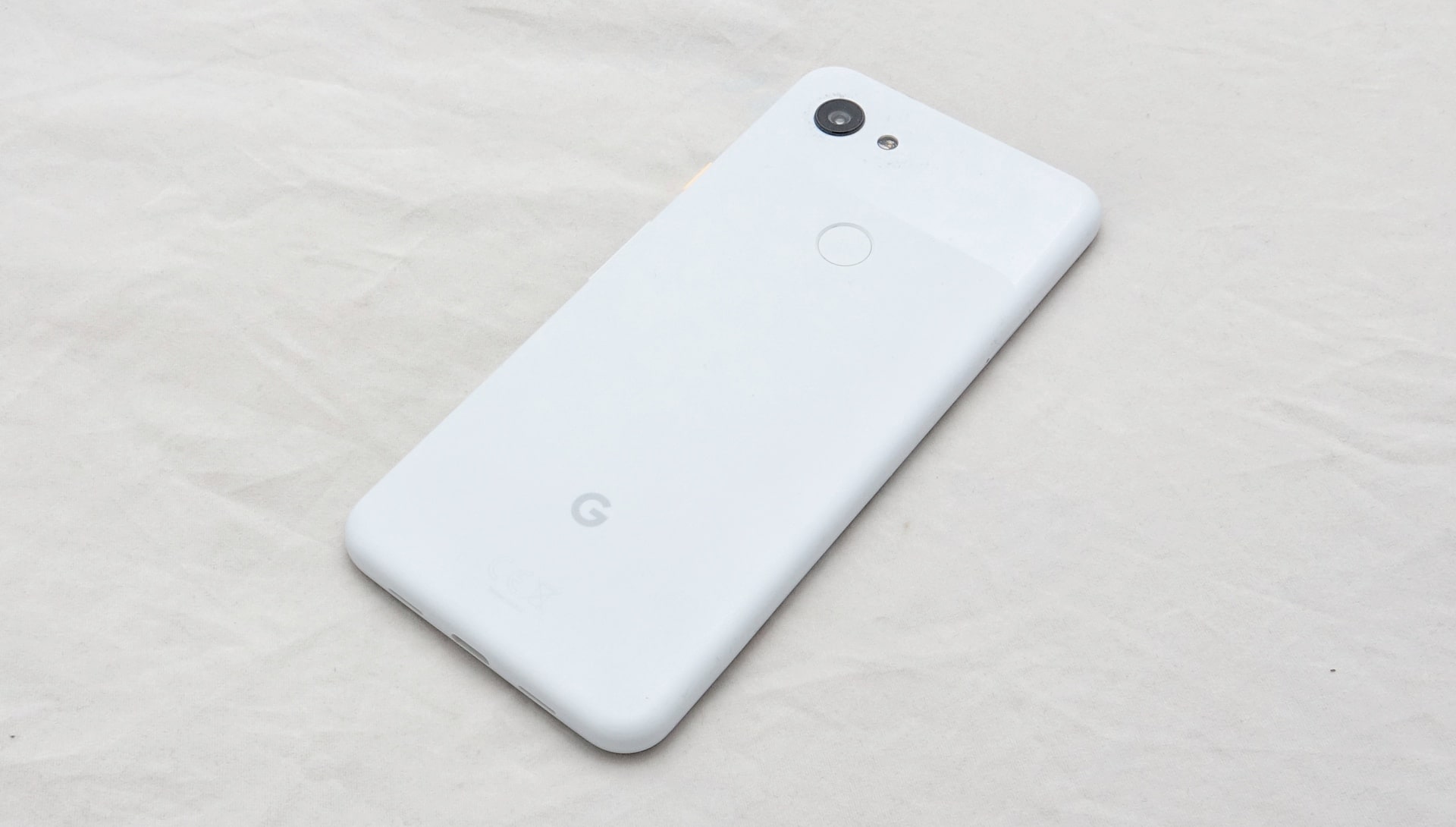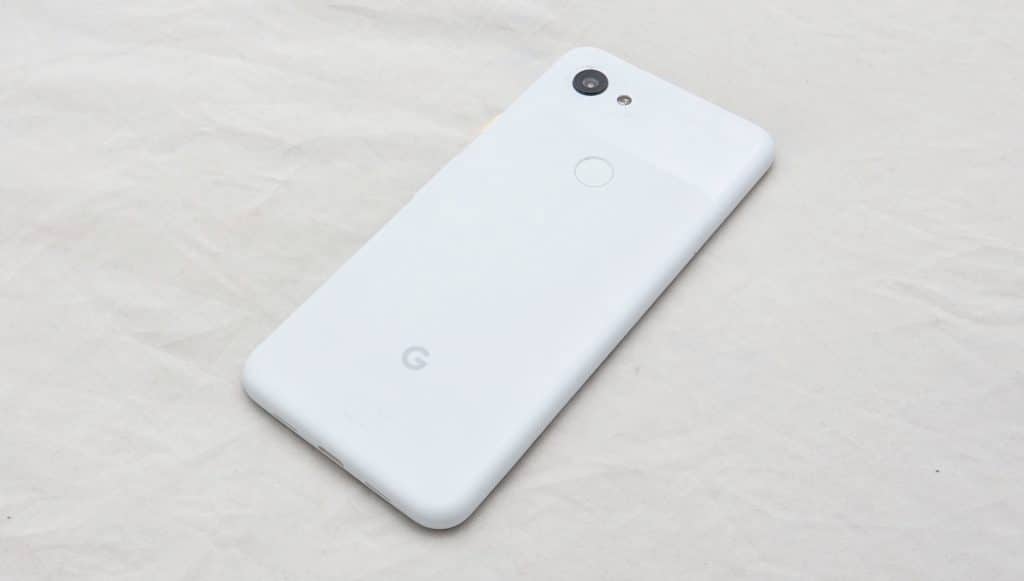 Features
It's not just the look that has been borrowed by Google, either. No, it's also some of the feature set, as well.
Oh sure, the hardware is a little different, what with a Qualcomm Snapdragon 670 replacing the Snapdragon 845 in the Pixel 3, but almost everything else is the same.
You'll still get 4GB RAM to use with Android 9.0 "Pie", and while you had two storage options in the Pixel 3 (64 and 128GB), you only get the one 64GB for the Pixel 3a. Given you'll be doing mostly everything online, that's probably totally fine.
There's also Bluetooth, WiFi, and Category 11 4G LTE, meaning speeds as high as 600Mbps down and 50Mbps up, marginally slower than the 1Gbps down and 150Mbps up of the Pixel 3, but not enough to really be angry about.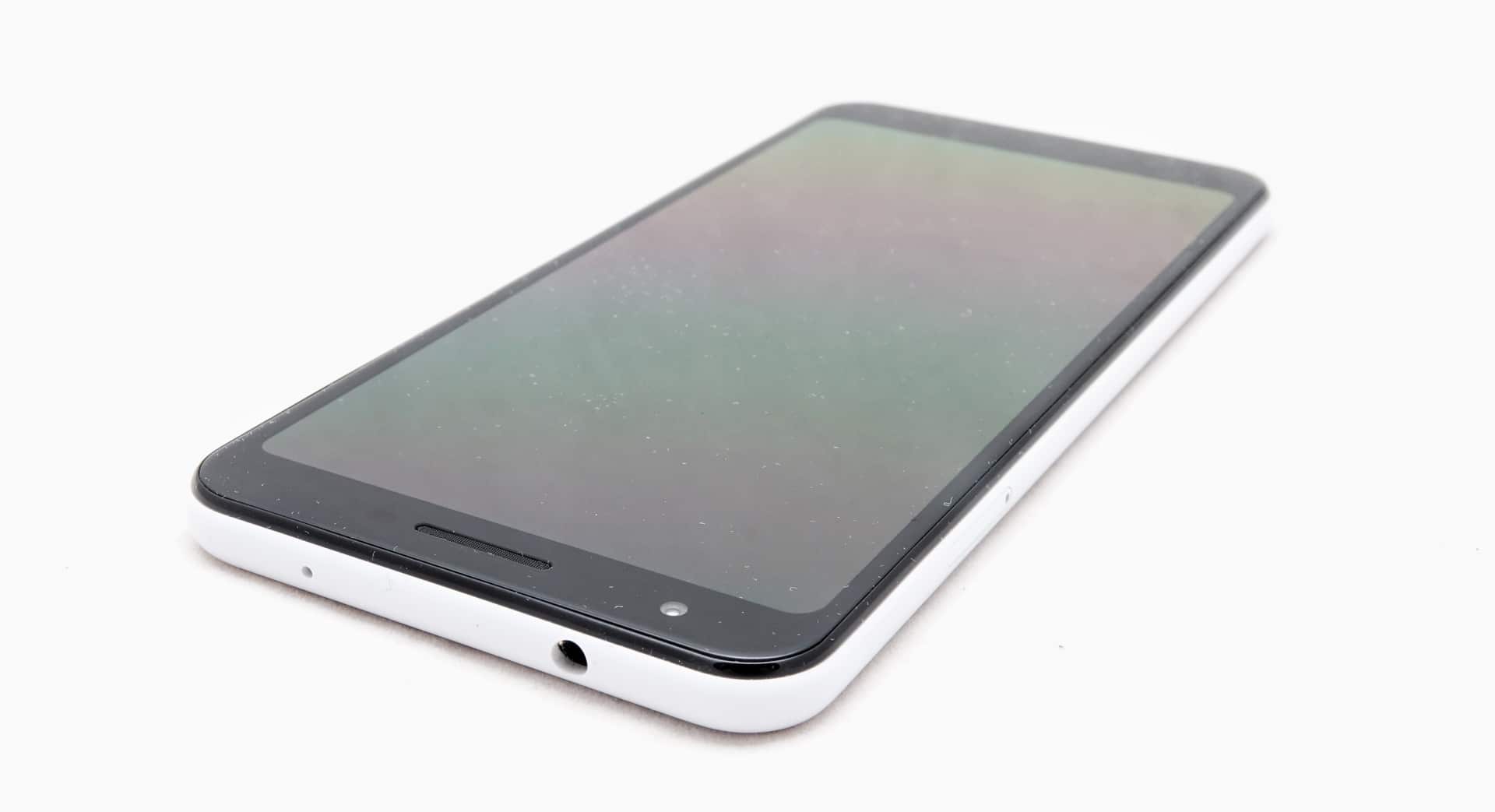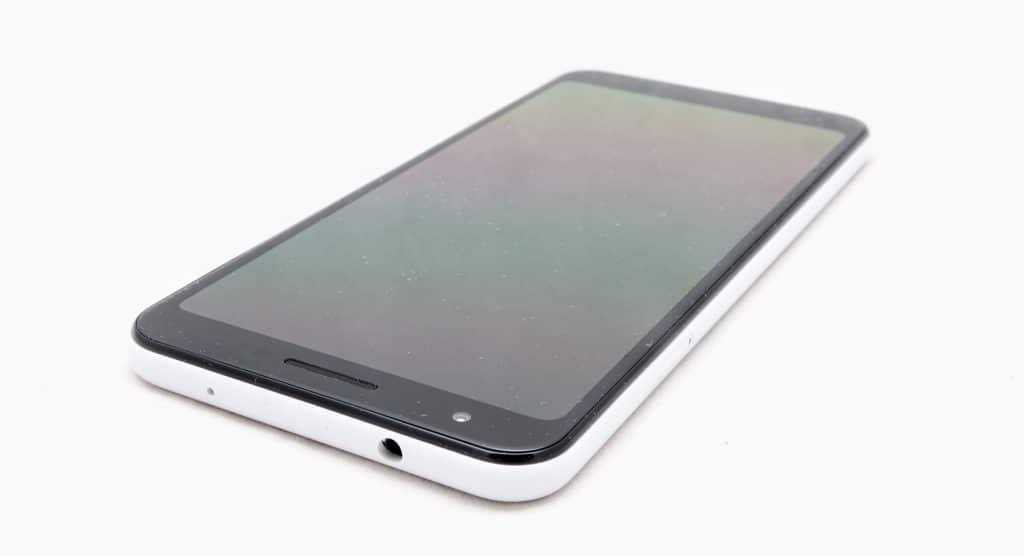 In fact, you even get a feature back, with the 3.5mm headset jack returning in the Pixel 3a, alongside Type C USB used for charging and data, as well as the rear fingerprint scanner, as well. There's no wireless charging, but you do get fast charging, so if you have a laptop charger that uses Type C (like the MacBook Air), you can charge a little more rapidly.
Even the cameras are close to what the Pixel 3 offered, delivering a 12.2 megapixel camera on the back, seemingly taken straight out of the Pixel 3 and Pixel 3 XL, complete with an AI-based portrait mode and a 4K video mode, as well as support for Google's augmented reality stickers, too.
The front is where things are a little different, because while the Pixel 3 and Pixel 3 XL sported two 8 megapixel cameras, the Pixel 3a and Pixel 3a XL only get the one.
All of this sits in that plastic body underneath a 5.6 inch screen running the Full hD+ resolution of 2220×1080, and running on a battery that is marginally larger, sitting at 3000mAh compared to 2915mAh of the Pixel 3.
Similar, but not the same.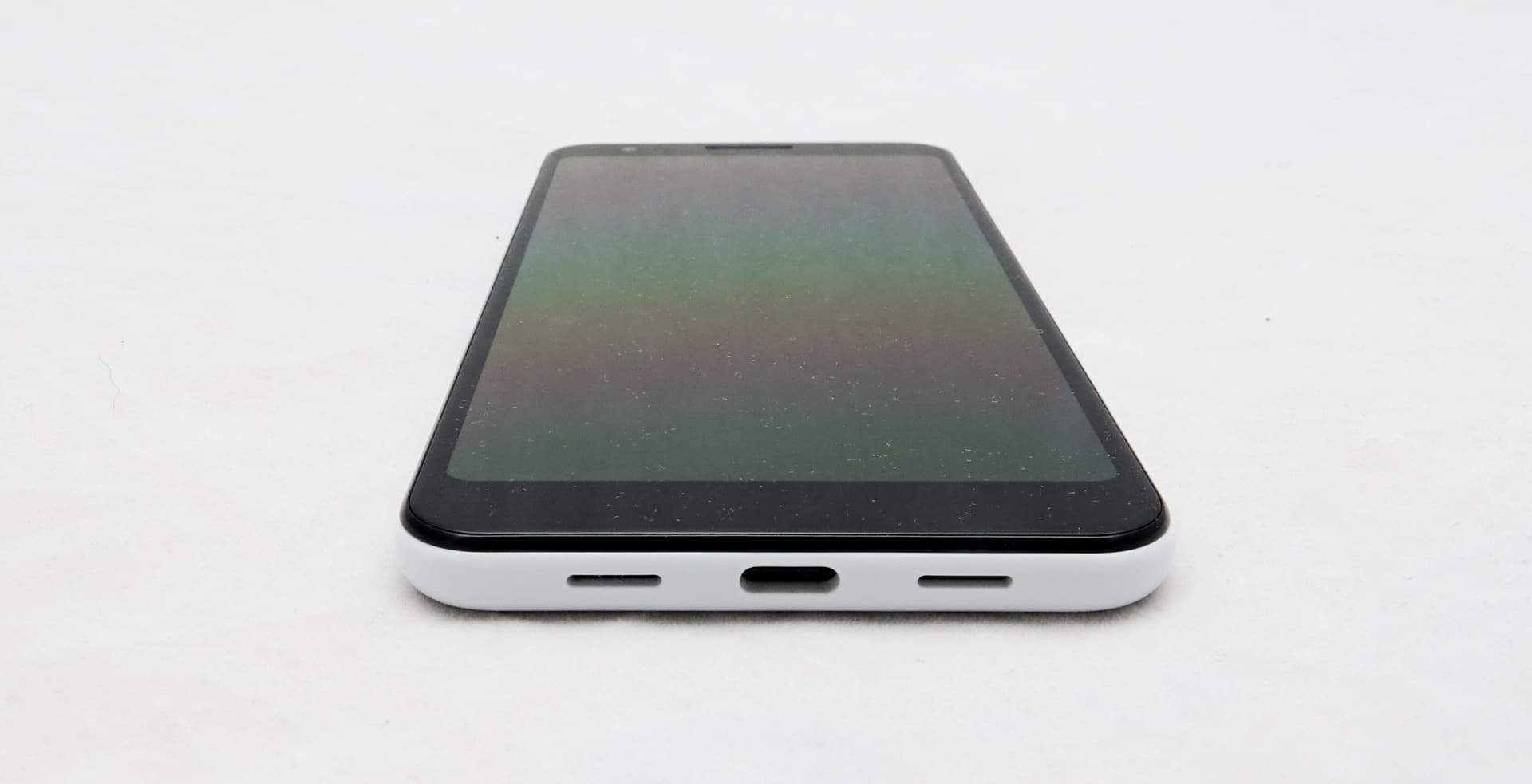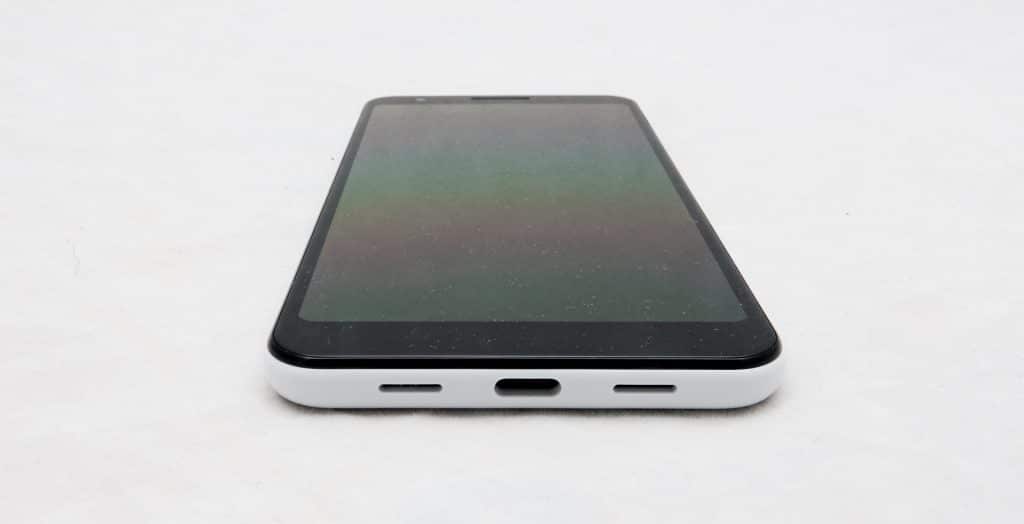 In-use
With so many similarities, you probably won't be shocked to learn that the operating system and usage of that OS is more or less spot on to what you get in the Pixel 3 and Pixel 3 XL.
Simply put, it's Google's Android in the cleanest capacity you can find as of right now, complete with the squeezable edges if you want to use them, the lack of buttons at the bottom, and ambient notifications on the screen when the phone is on standby.
Using Android is about as easy as it could be, though if you're used to the multiple app-screens of iOS, you might take a little getting used to.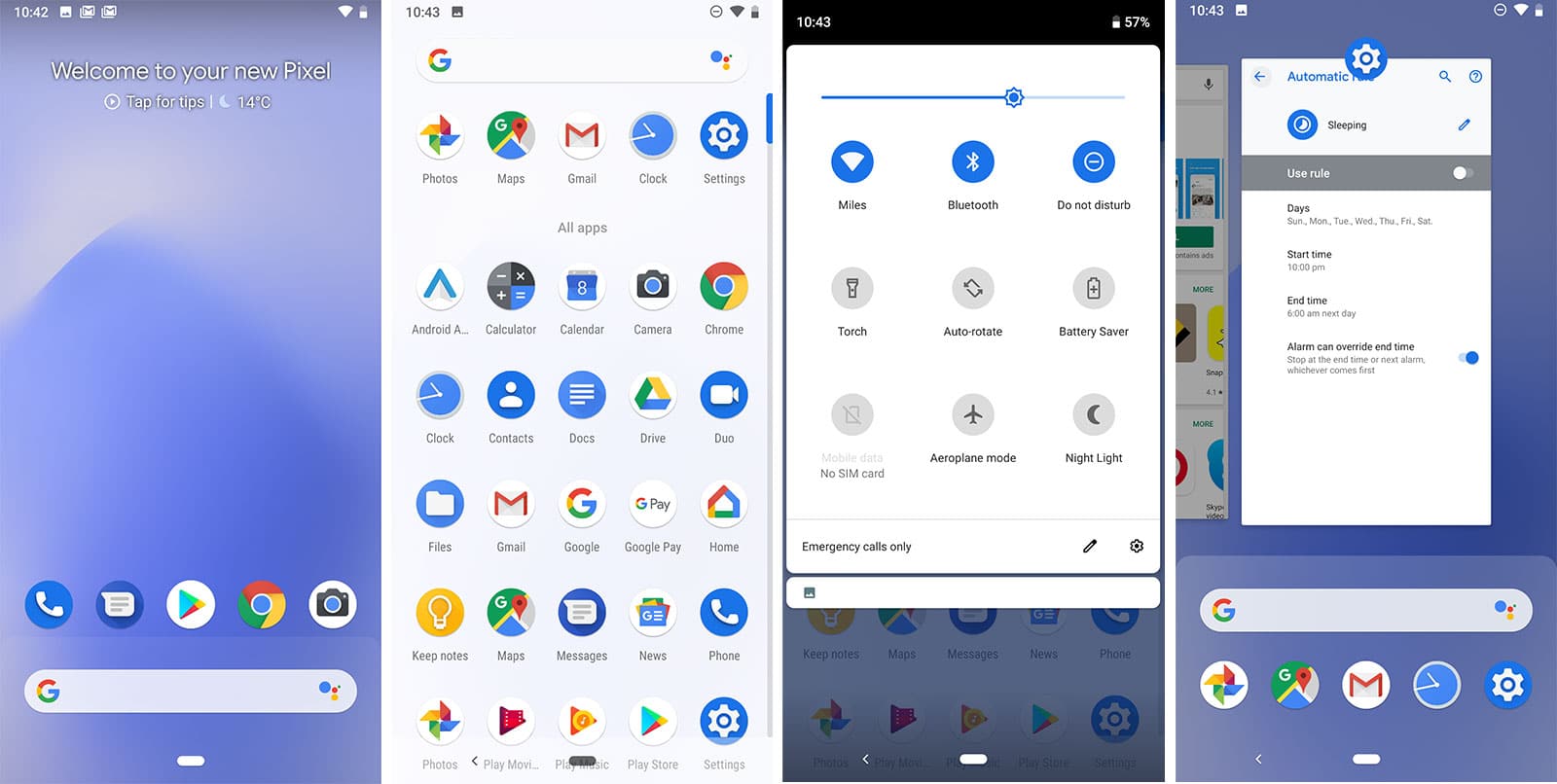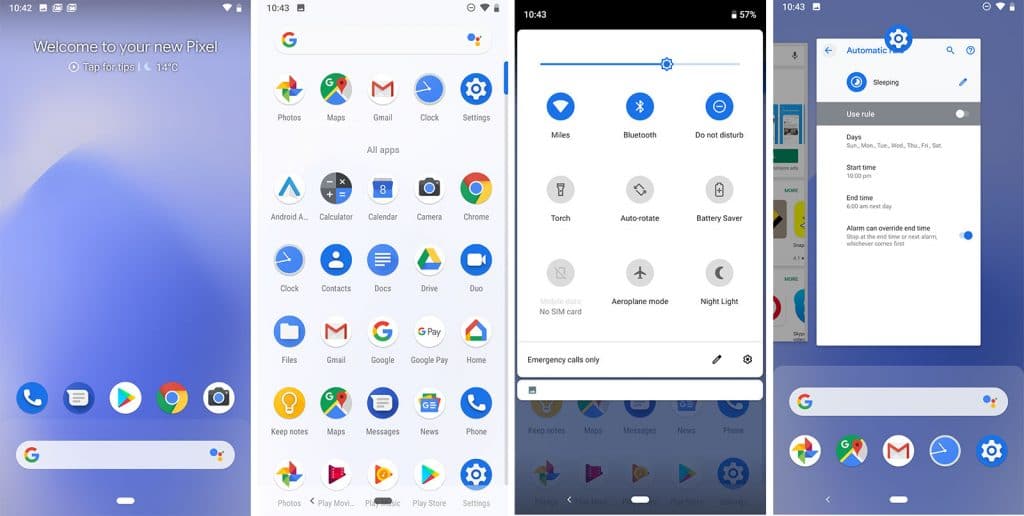 Here, the apps are a swipe up from the home screen all the way, while multitasking is a little ways up from the bottom of the screen. It's a tiny learning curve that takes practically no time, and it's an operating system that adjusts to the apps you use by making suggestions for the apps you're going to use throughout the day.
Like we said, easy, and thanks to the improvements in Android 9, it doesn't really get in your way at all.
The controls are also easy to get used to, particularly because the Pixel 3a is closer to being hand-sized than some of the other big phones, and even positions the volume key closer to your fingers and below the power button. This change might seem minor, but once you know how to activate the camera using the volume key, well let's just say it can help you fire pictures using a button than being forced to touch anything on-screen.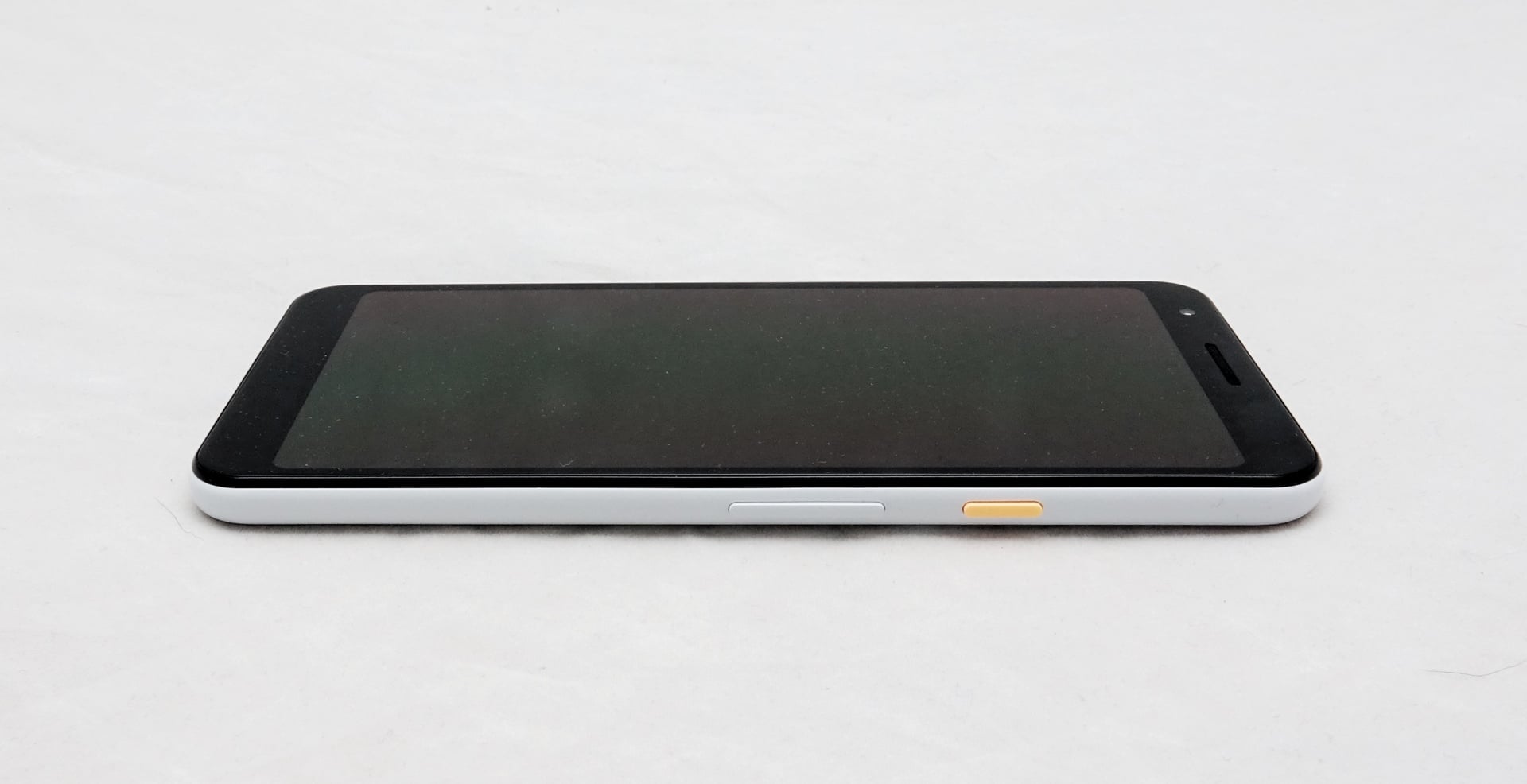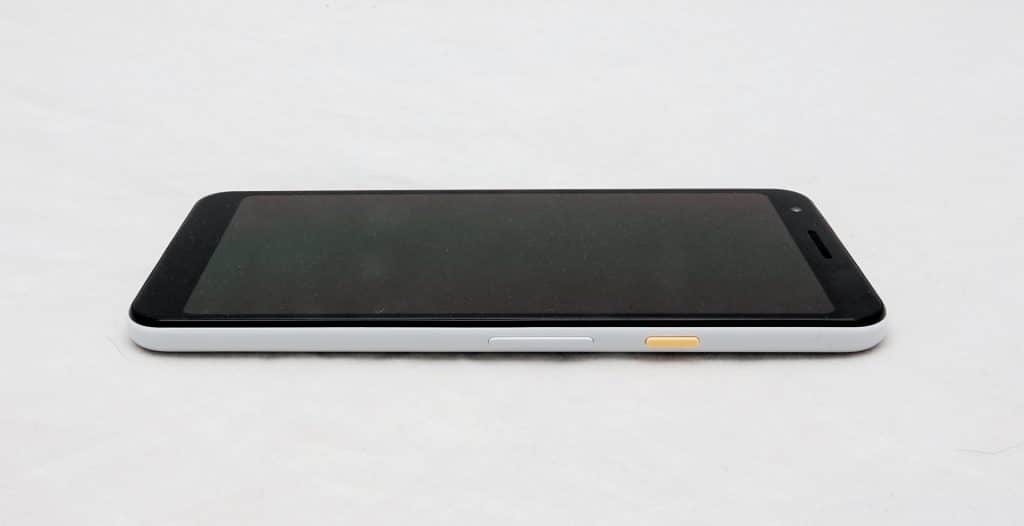 Performance
You might find the performance lags a little, that said, but it's not enough to really be a problem, with the Google Pixel 3a generally feeling quite good, but occasionally slowing things just a tad.
That's likely the drop back from the high-end Snapdragon to the mid-range model, a move that saves a few bucks, and helps to get this phone under a certain price point.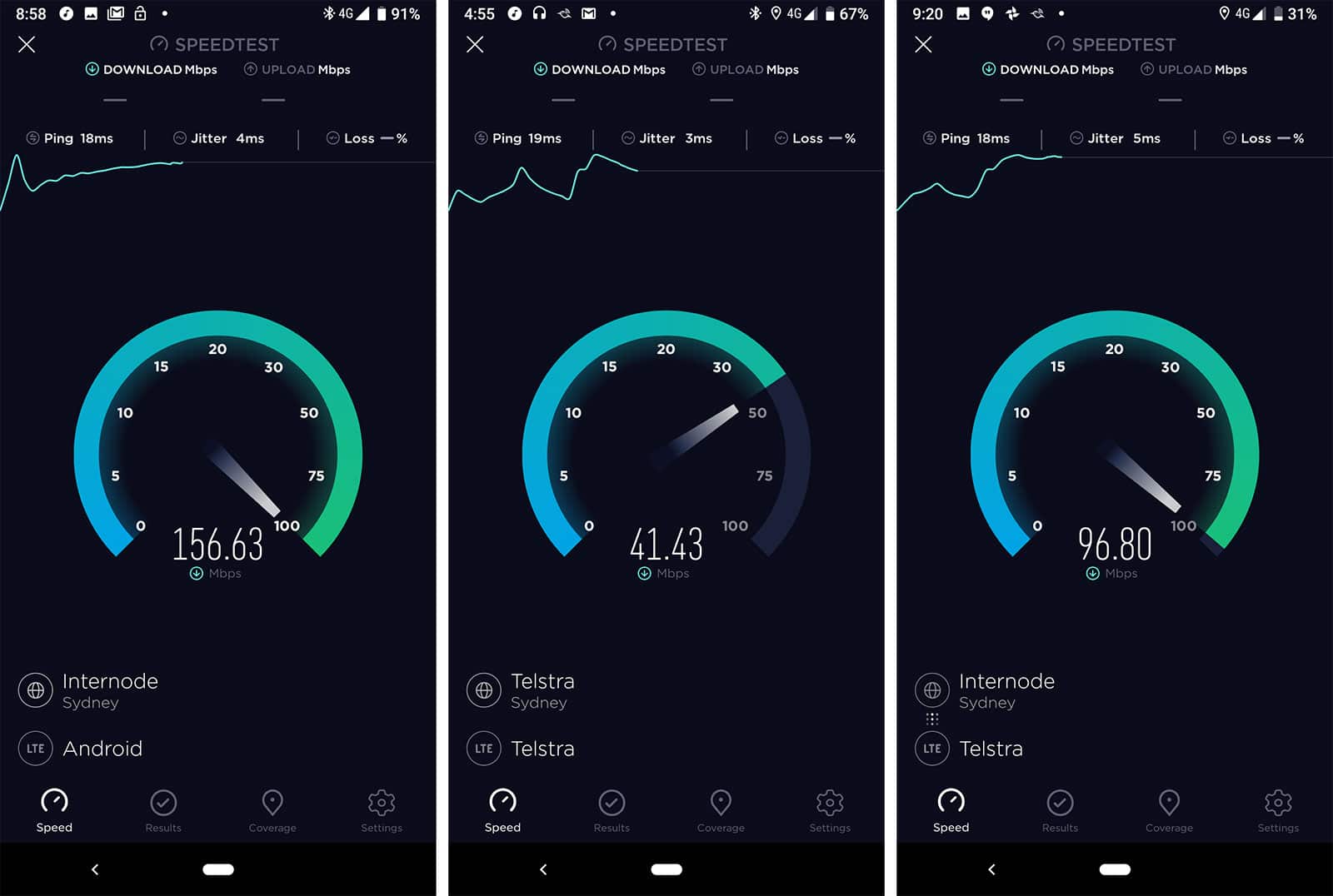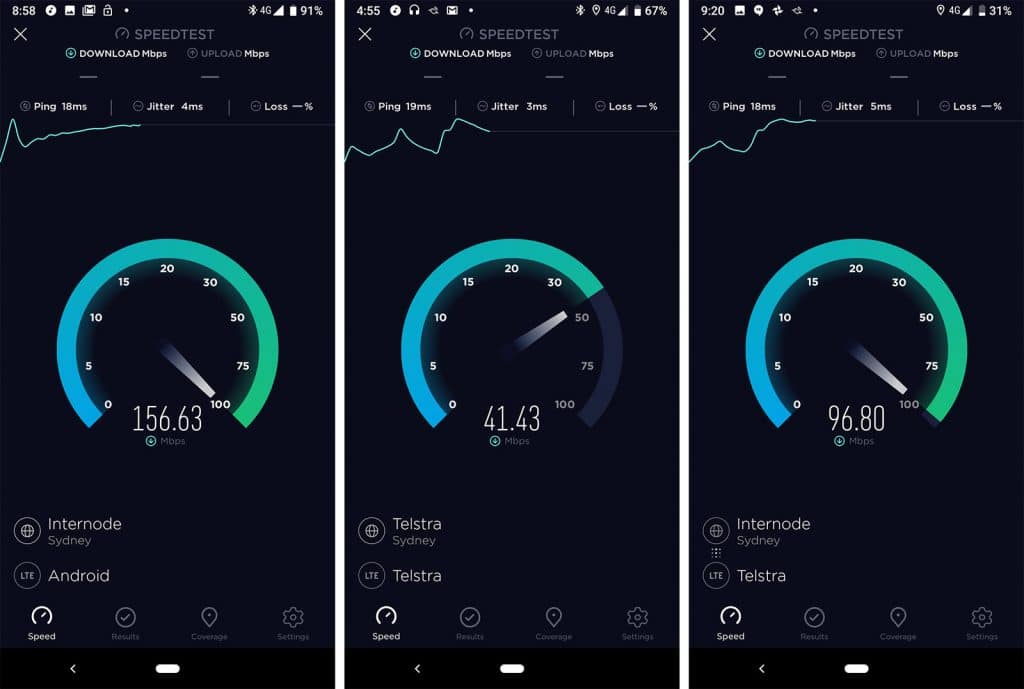 On the 4G side of things, however, the performance doesn't skip a beat, and the phone really delivers, offering speeds as fast as 200Mbps in our tests around the Sydney CBD, meaning streaming and downloads will be of no problems provided your telco can handle it.
While it doesn't quite hit the 1Gbps mark offered by its higher-priced sibling, we'd be surprised if you find it matters, as 600Mbps down and 50Mbps up — the maximums offered by the Google Pixel 3a — is totally acceptable for living in a 4G world.
Camera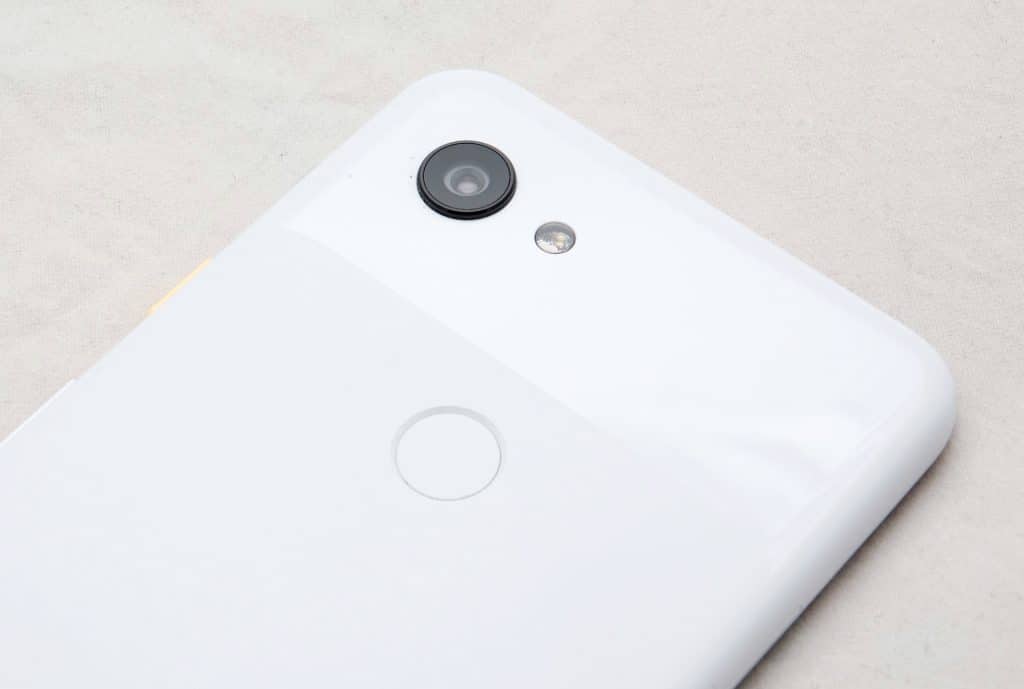 That speed is going to affect your uploads, too, which given the strength of the camera, could mean you'll be uploading to social media regularly.
Easily one of the best features on the $649 Google Pixel 3a smartphone (and its slightly larger and more expensive Pixel 3a XL sibling), Google has equipped both phones with the same 12 megapixel rear single camera module used on the Pixel 3, which already tells you something about its capability.
In fact, back when we reviewed the Pixel 3 XL, the camera was one of our favourite features, boasting a camera module that just shined, and really could let you get the best out of a scene and environment.
With Google using what appears to be the same camera from the Pixel 3 on the Pixel 3a, you will find just as excellent a camera experience on this lower priced smartphone, delivering great colours and clarity in daylight, a surprisingly capable portrait mode, and a night shot mode now included from the get go to help you get great images in lower light.
In daylight, the Pixel 3a camera shines, and even if the camera itself doesn't appear to be nailing the right light balance in the viewfinder, you may quickly find the results are more balanced than what you saw.
The high-dynamic range (HDR) capability of the camera really comes out in the final image, and photos tend to have a strong vibrancy and impact that is obvious upon first glance.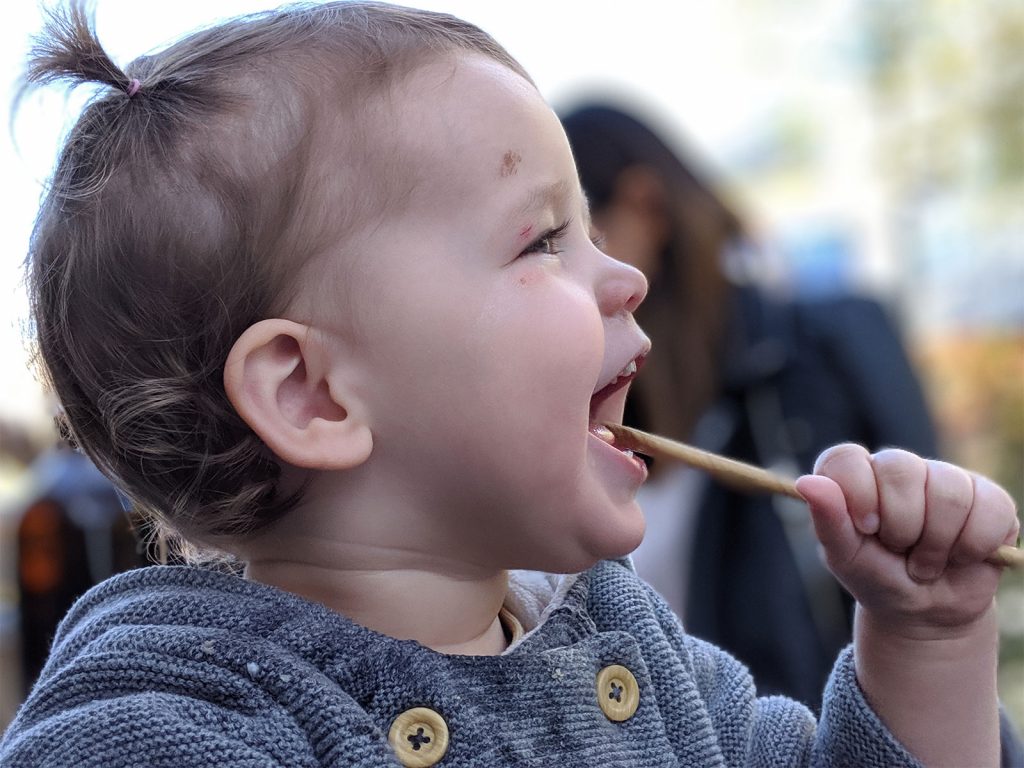 Portrait images also look excellent, and given there's only one camera doing the work compared to the two or more from other brands, that's an impressive result.
Details in hair and eyes really stand out, and the background's defocused effect is about as solid as it needs to be, even if Huawei's P30 Pro (which has three more cameras) still seems like it has the edge, even if it's not by a whole lot. That phone costs almost a thousand dollars more, mind you, so it's hardly a fair comparison.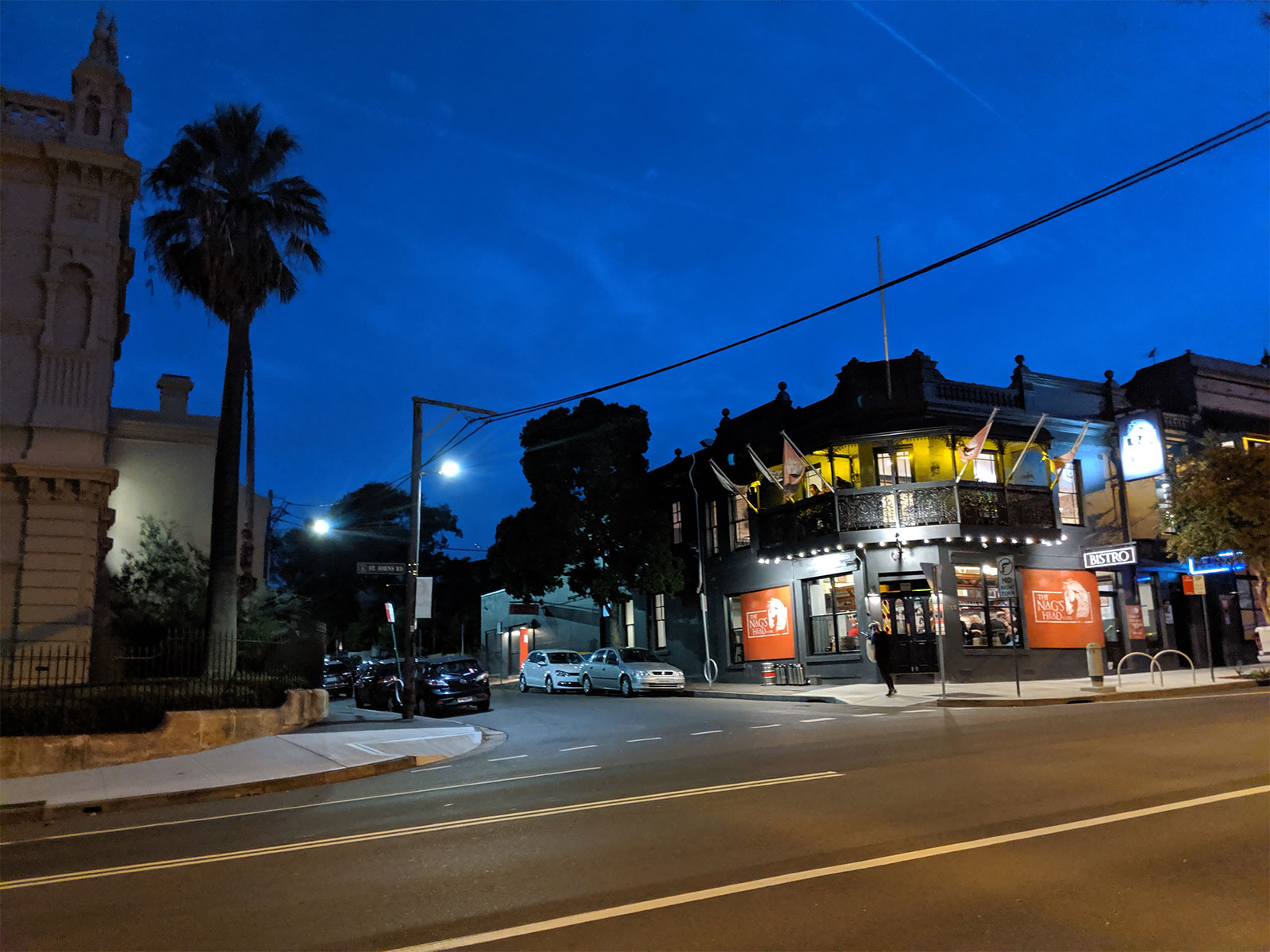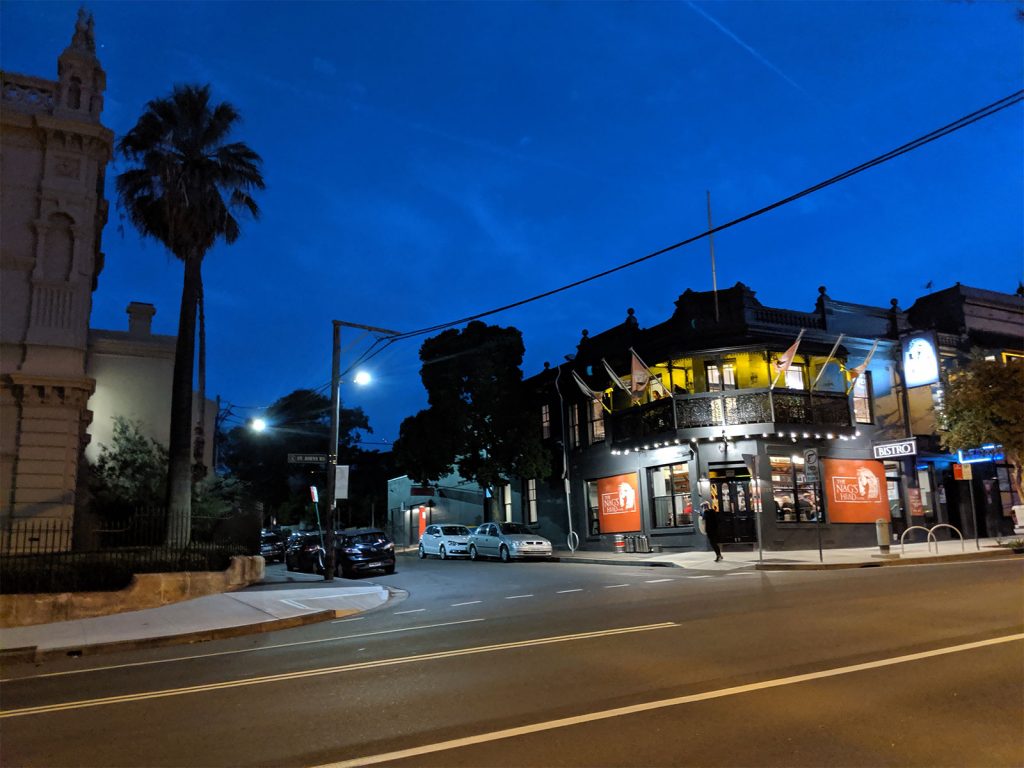 Even in low light, the Google Pixel 3a handles itself well, delivering a better camera than we're used to below the $700 mark.
In fact, it's staggering just how well this camera performs for this price point, delivering flagship low-light performance at a price point that these days is easily well below what you'd expect to pay.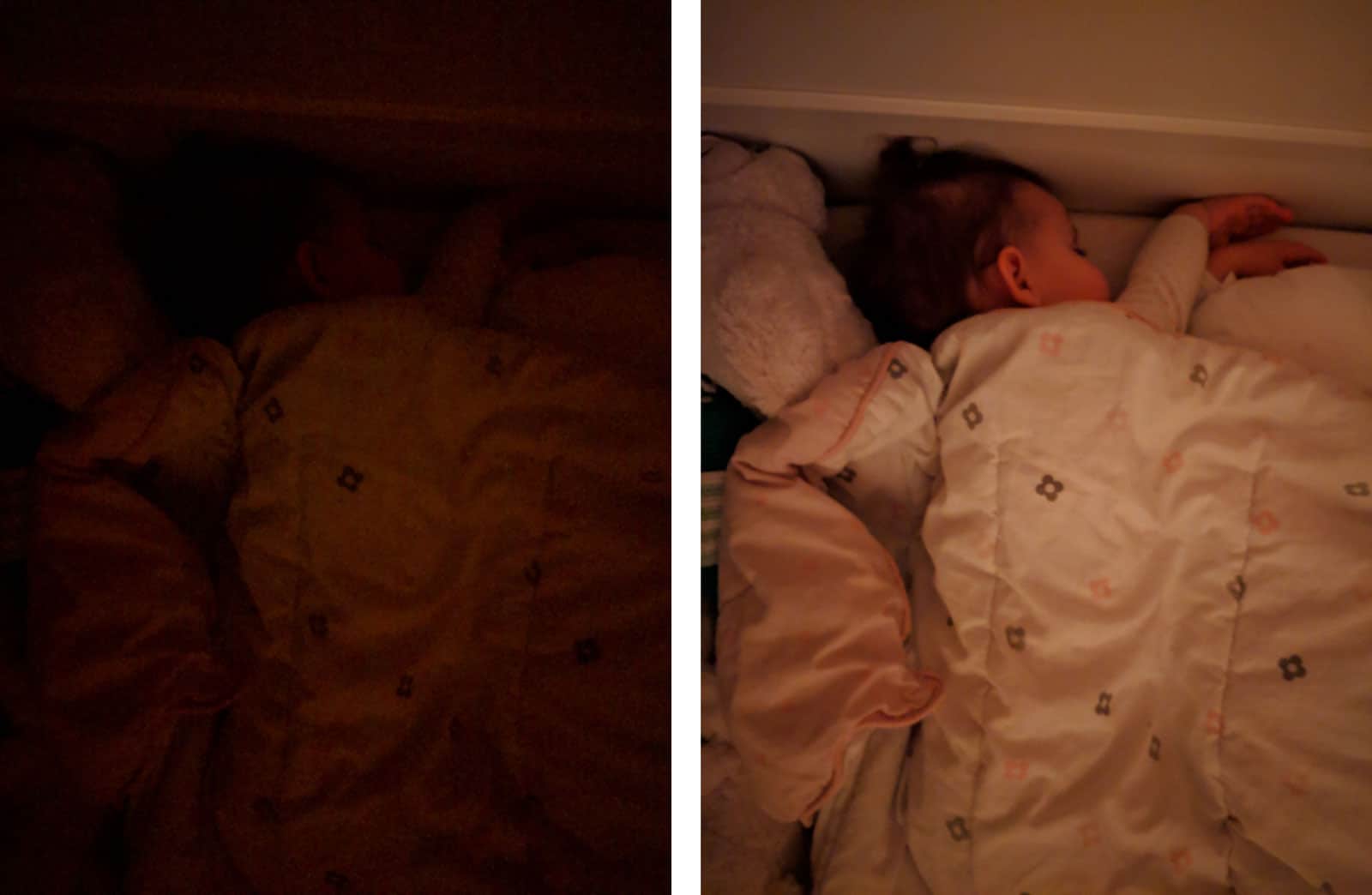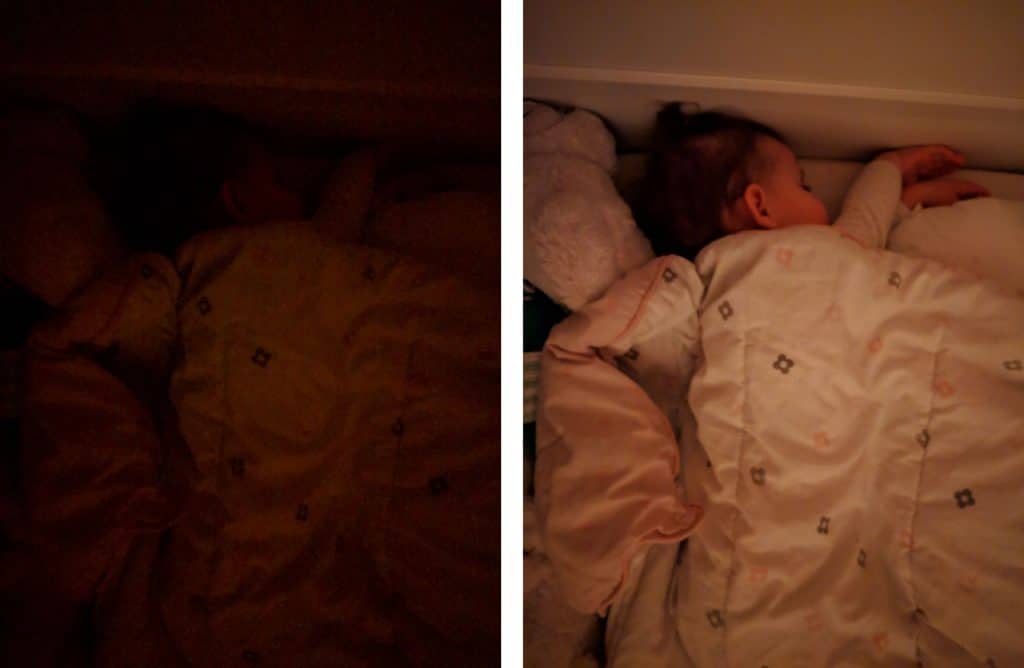 The selfie camera up front could be a little better, and it's not quite as versatile as the two-camera solution Google used in the Pixel 3 and Pixel 3 XL, but they're still not bad altogether.
All up, the Pixel 3a delivers an excellent camera, and one phones in this price range don't normally see or deliver.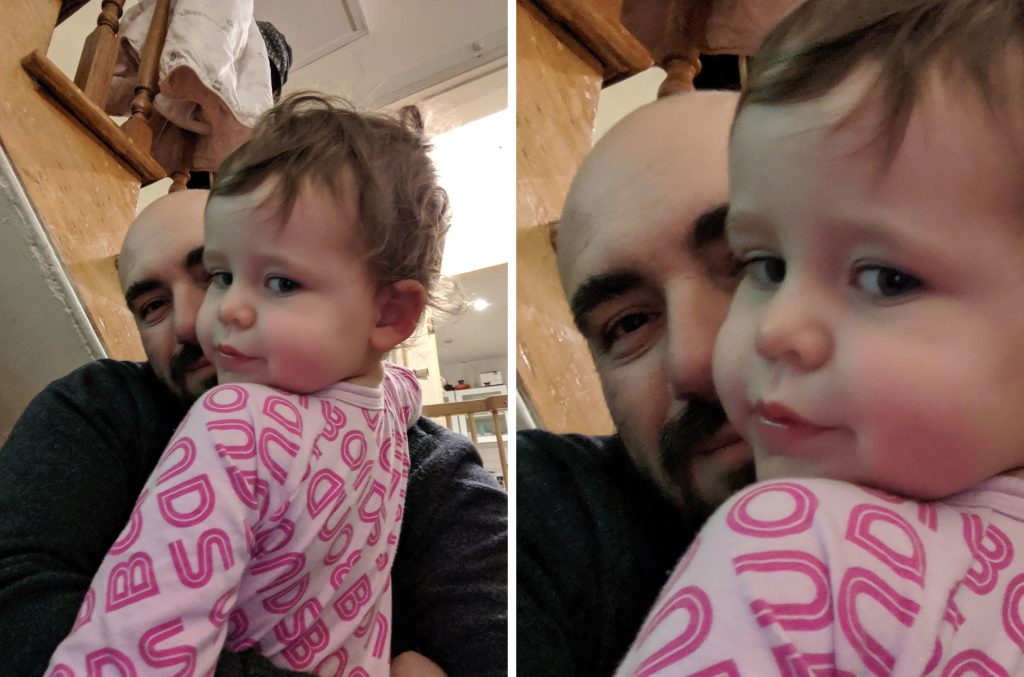 Battery
Alongside that thoroughly excellent camera is surprisingly solid battery life, complete with a battery module that is actually larger than what's in the more expensive standard Pixel 3.
Yep, it's bigger, with the flagship Pixel 3 offering a 2915mAh battery, while the more mid-range focused getting 3000mAh inside, and a slightly bigger screen, too (and yet weighing one gram less).
With a little more juice in the phone, you'll easily find a good 24 hours of battery life, and probably a little more, too.
We found closer to 28-30 hours in our test, and that's with Bluetooth switched on for headphones and a wearable used for that time.
While you'll still likely want to charge the Google Pixel 3a nightly, it definitely has the goods to last a full day, even if you won't be charging it wirelessly to bring it back up to full charge.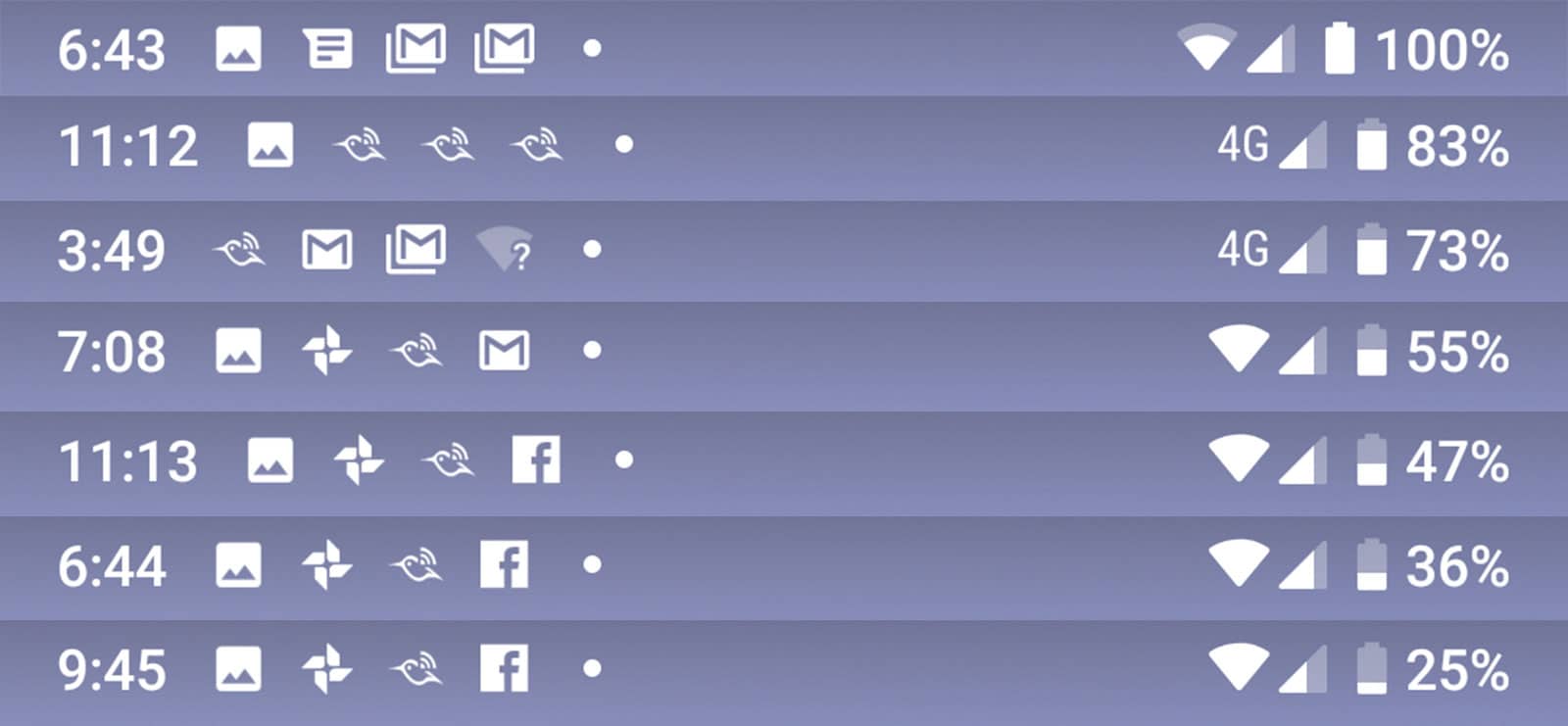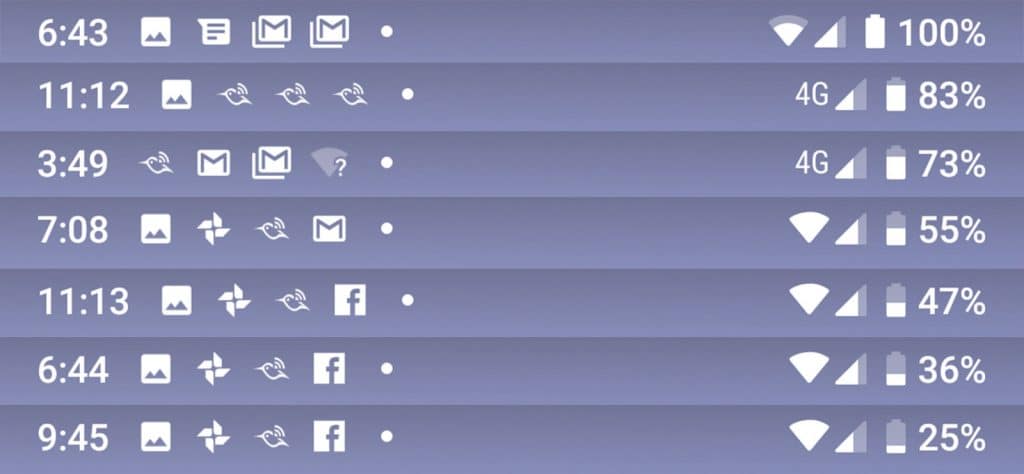 Value
Armed with a better battery life than some flagships and an excellent camera, you might expect to pay close to a thousand dollars for the Pixel 3a, but the price is actually modest. Modest and friendly.
In fact, much like the old wallet friendly pricing of the Nexus phones from several years ago, Google has priced the Pixel 3a in a way that makes it downright affordable, especially in comparison to the Pixel 3 models without the "a" on the end.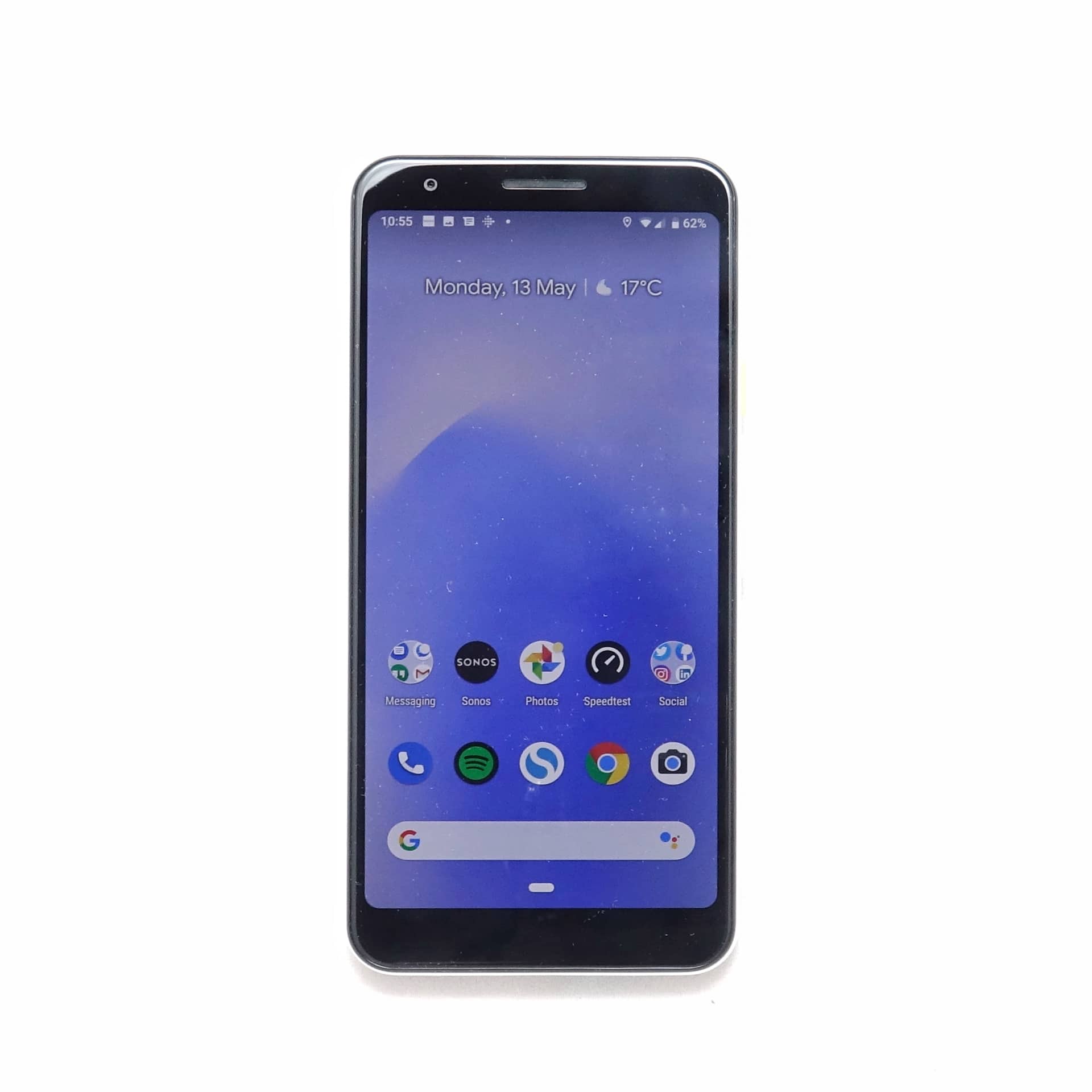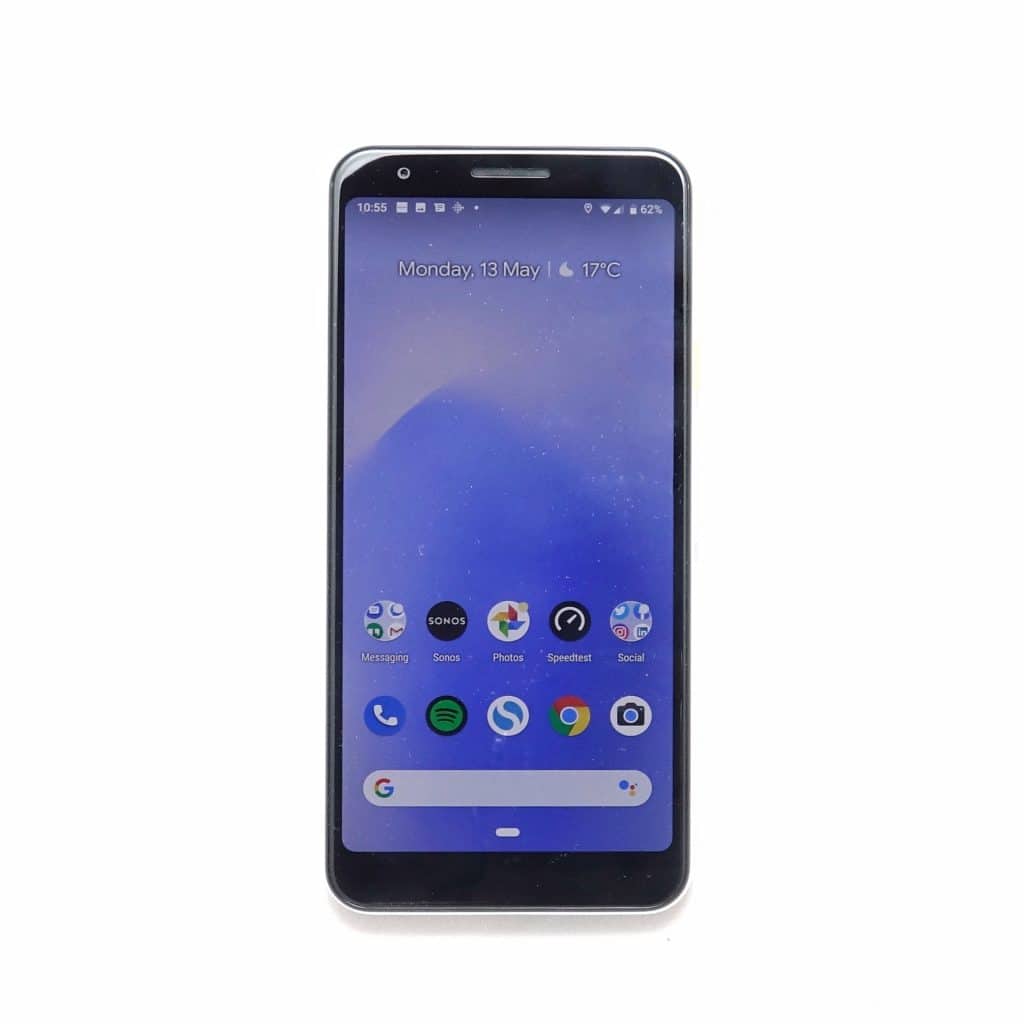 Arriving at a local price of $649, the Google Pixel 3a is more or less half the price of its Google Pixel 3 sibling from last year, even though it shares some of the things that made that phone what it was.
That includes the excellent camera and just about the cleanest version of Google's Android you could expect to find on a phone, complete with the squeezable sides you probably won't use, but are there all the same.
What needs work?
What is missing, however, are the sort of things you might raise an eyebrow at, especially in a phone released in 2019.
We're not so sure that they're a major deal breaker, especially given the more than reasonable mid-range price of the Pixel 3a, but they're worth mentioning all the same, because these might be issues for you.
For instance, if you cannot live without wireless charging, the Google Pixel 3a isn't for you, as it doesn't have it. You will find a form of fast charging here, but no wireless charging, as that appears to be reserved for the proper Pixel variants like the Pixel 3 and Pixel 3 XL.
There's also no water resistance on this model, something that definitely would have been welcome, as it was even there on the now-discontinued Google Pixel 2 and Pixel 2 XL. Sadly, that appears to be a premium feature for Google's smartphones.
But like the rest, there's also no upgradeable storage. If that's a dealbreaker for you in a new phone, you're not likely to ever choose a Google Pixel at all, as like the iPhone, storage is fixed in Google's devices, as well.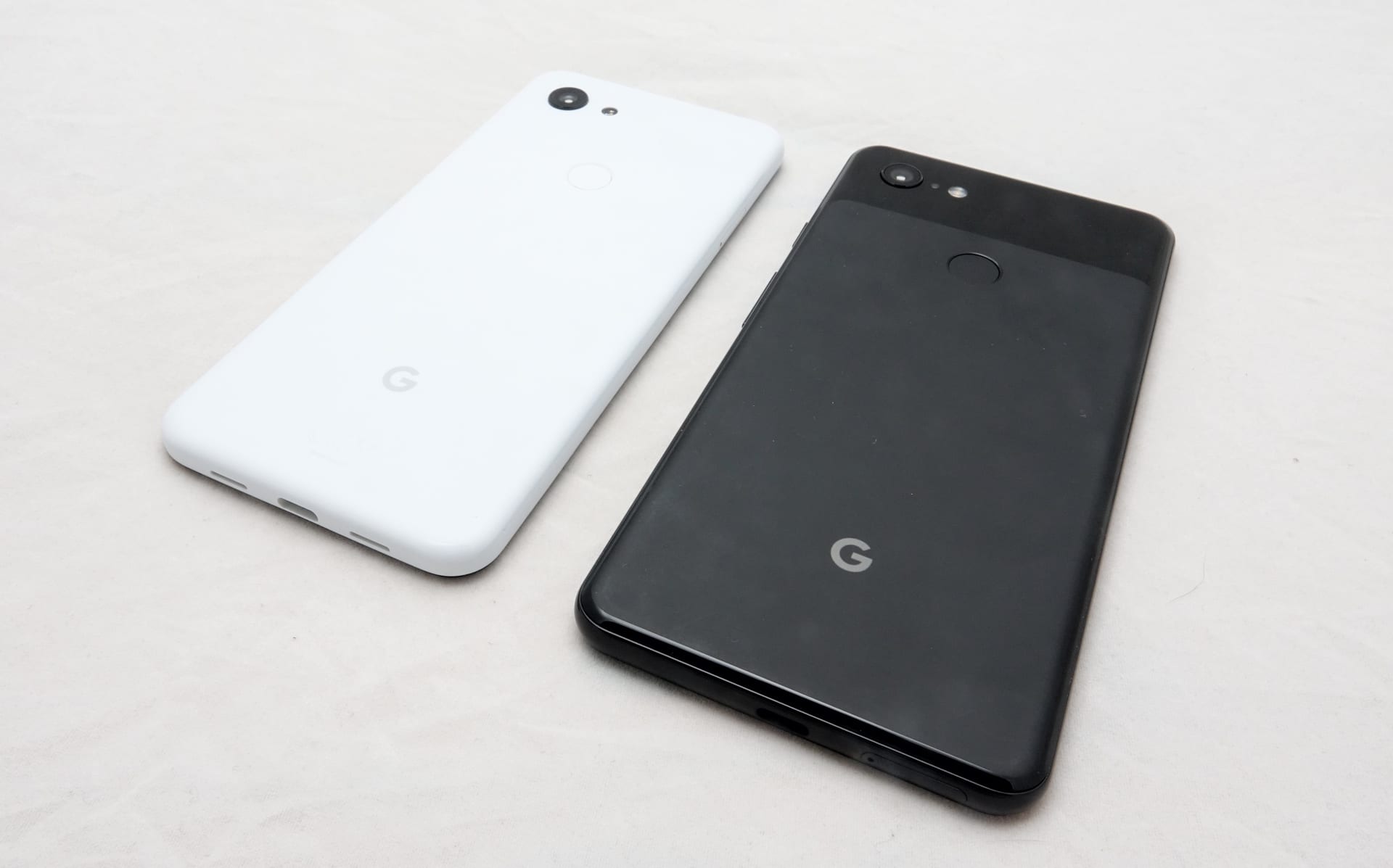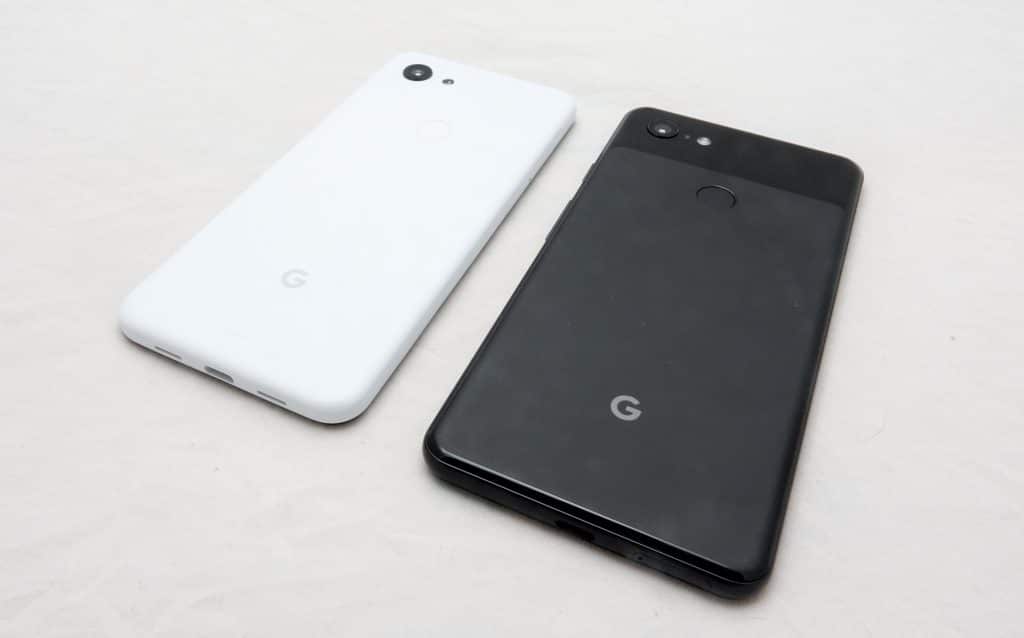 Final thoughts (TLDR)
We're not sure any of these are deal breakers, though, because what the Pixel 3a offers is a return to when Google made products for everyone.
And that's what this phone is.
Instead of where the Pixel has been for the past year or so, sitting firmly in flagship territory offering the experience only for folks who wanted to spend up, the Pixel 3a feels suited for more individuals. It's for people who want a new phone and want it the way Google imagines, but without the overly high price tag being asked these days.
Simply, the Google Pixel 3a is a Pixel for all. The "a" may as well mean "all", because that's what this phone feels like.
Essentially, if you're after a great phone without the greatly exaggerated price tag, the Google Pixel 3a is well worth a look, offering a clean experience with enough of the fix-ins to make you forget about needing to spend close to the thousand dollar mark everyone (even Google) is charging. Highly recommended.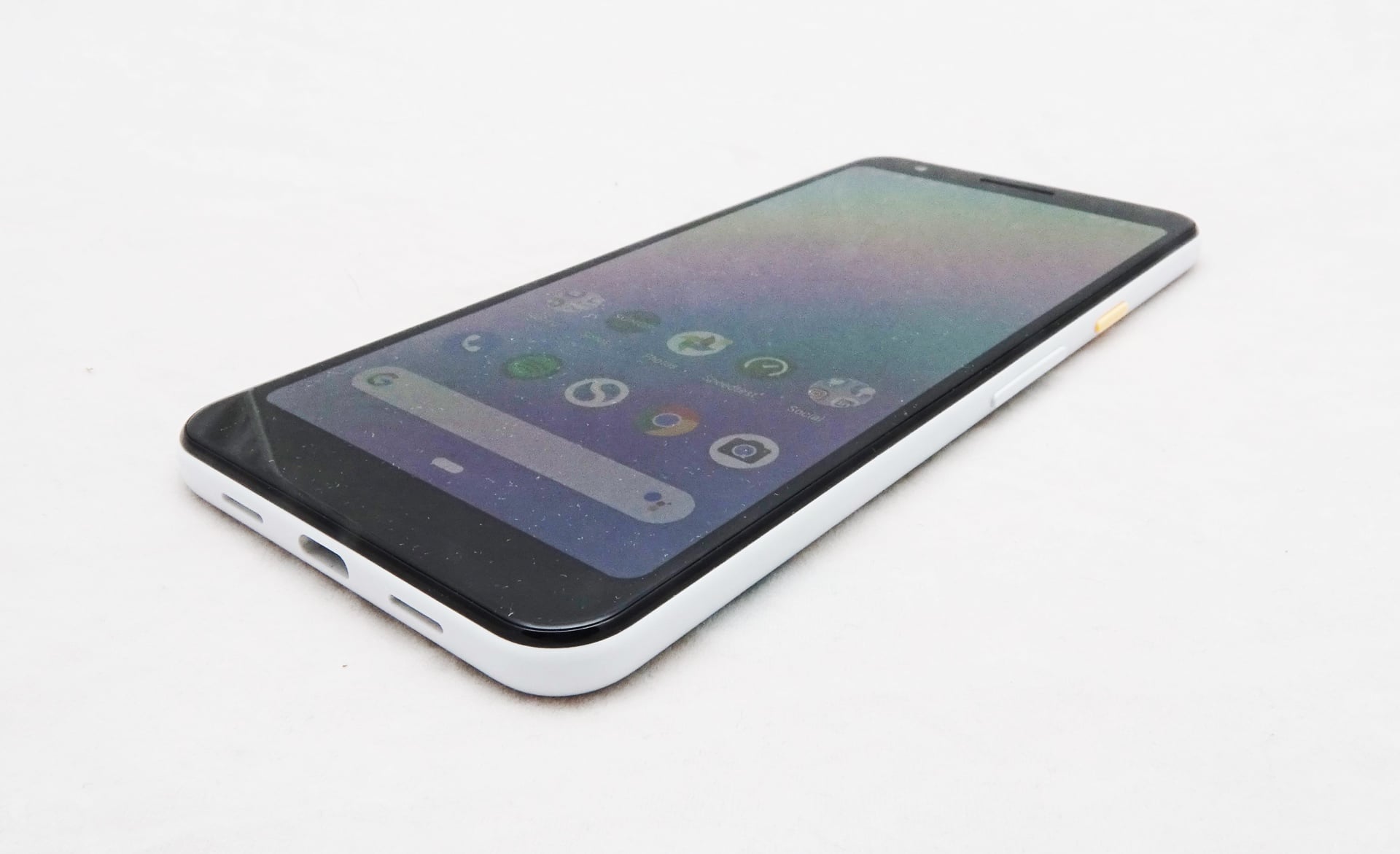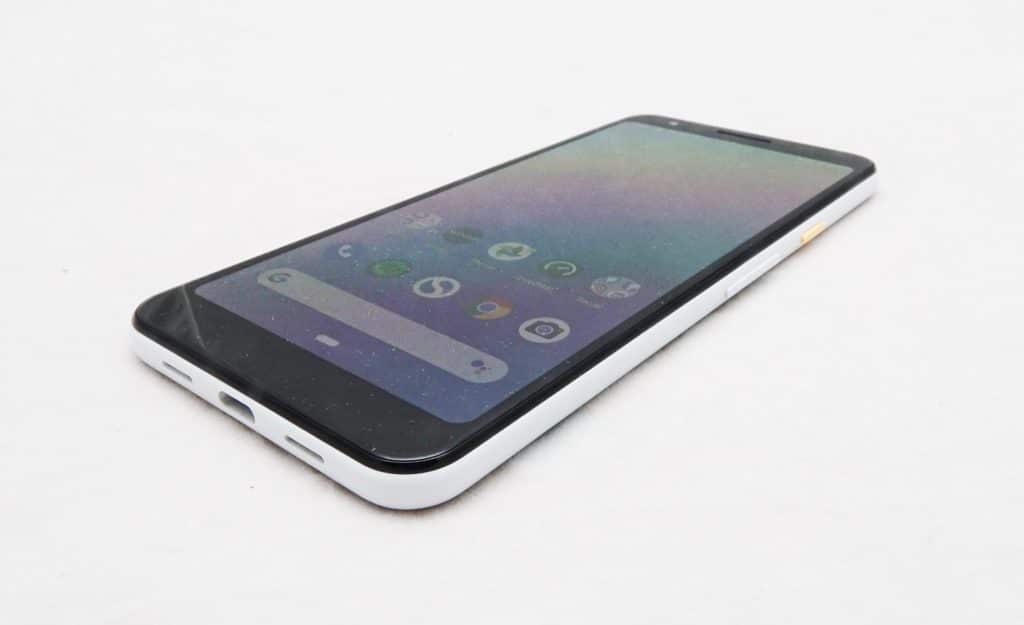 The good
One of the best cameras for a mid-range phone
Over 24 hours of battery life
Great value for a Google Pixel phone
Supports Google Pay (with NFC)
Clean version of Android is always a plus
Feels surprisingly good in the hands
The not-so-good
No wireless charging
No water resistance
No upgradeable storage