Quick review
Lenovo Smart Clock
The good
A tiny take on what the alarm clock could be
Nicely designed
You can turn the microphone off
The not-so-good
Too small to be useful
Sound is unimpressive, even if it does sound like a mediocre clock radio
Doesn't run your typical home screen, and only gives you clocks
Not as much control as the standard Google smart displays
Higher priced than it probably should be
The alarm clock returns to life with a bit of help from Lenovo and Google, as the smart display is shrunk for the bedside in the Lenovo Smart Clock.
The concept of the alarm clock has mostly faded from memory, and these days, has been replaced with the phone.
Or has it?
The answer is "not quite", as the clock returns in a kind-of fashion.
What is it?
Last year's creation of smart speakers in the entirely new category of smart displays has allowed a smaller breed of internet-connected screen to exist, and it's one meant for the bedside or the kitchen.
This is the smart alarm clock, and one of the first in this new area is Lenovo, which found success last year with one of the first smart displays.
What does it do?
Similar to its smart display siblings, the Lenovo Smart Clock takes an LCD screen, a version of Android, and plonks it all into a small box with a speaker.
It's not quite the same device as its siblings, and is a little smaller. About half the screen size on the 8 inch, and under that of the 10, with the product delivering voice controls, a touchscreen, and access to the Google Assistant in one of the smallest sizes you can find.
This is the modern take of the bedside alarm clock, though it's one that can fit in many places, with a soft textured fabric surrounding the otherwise plastic design, producing a speaker that looks modern and looks like a clock.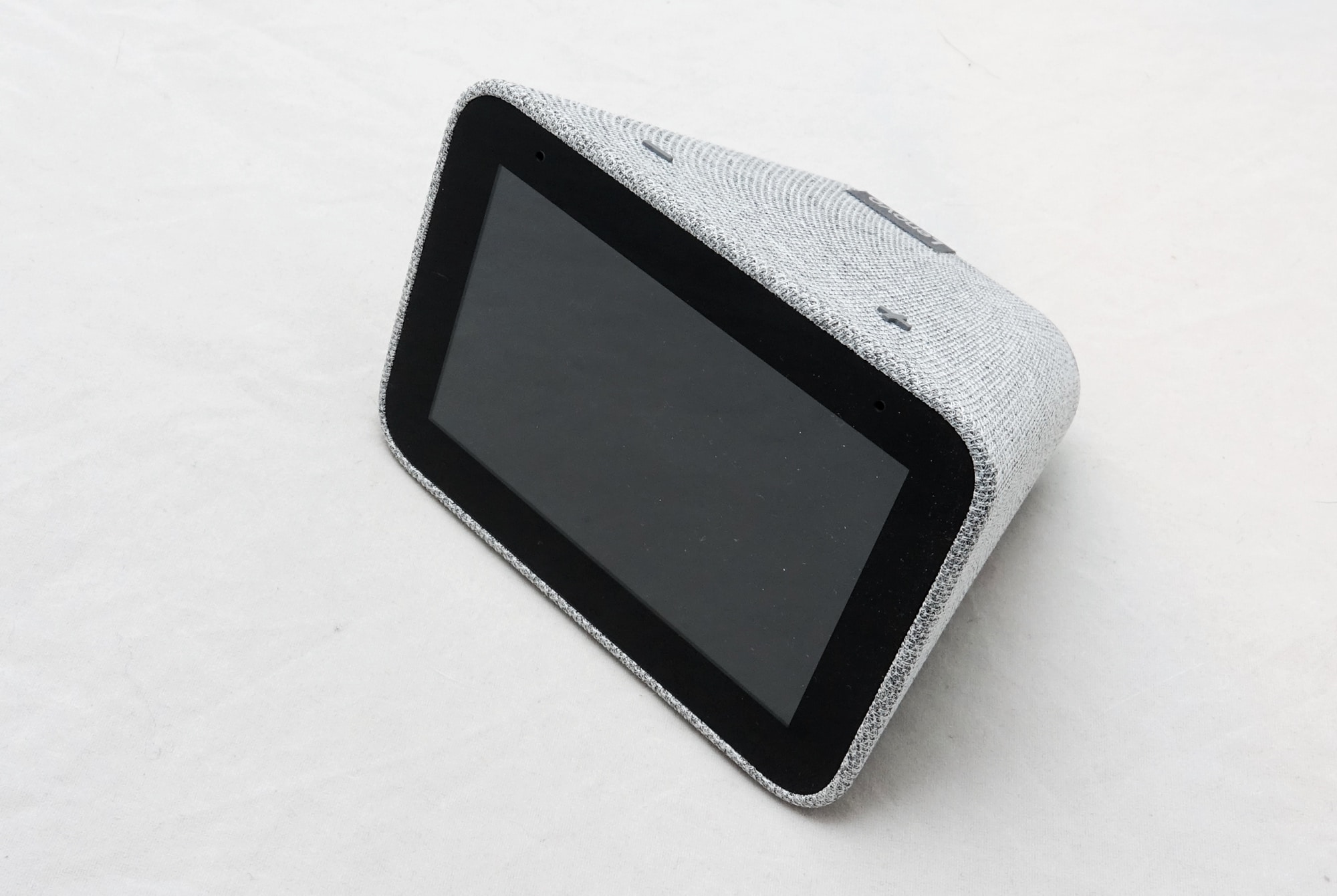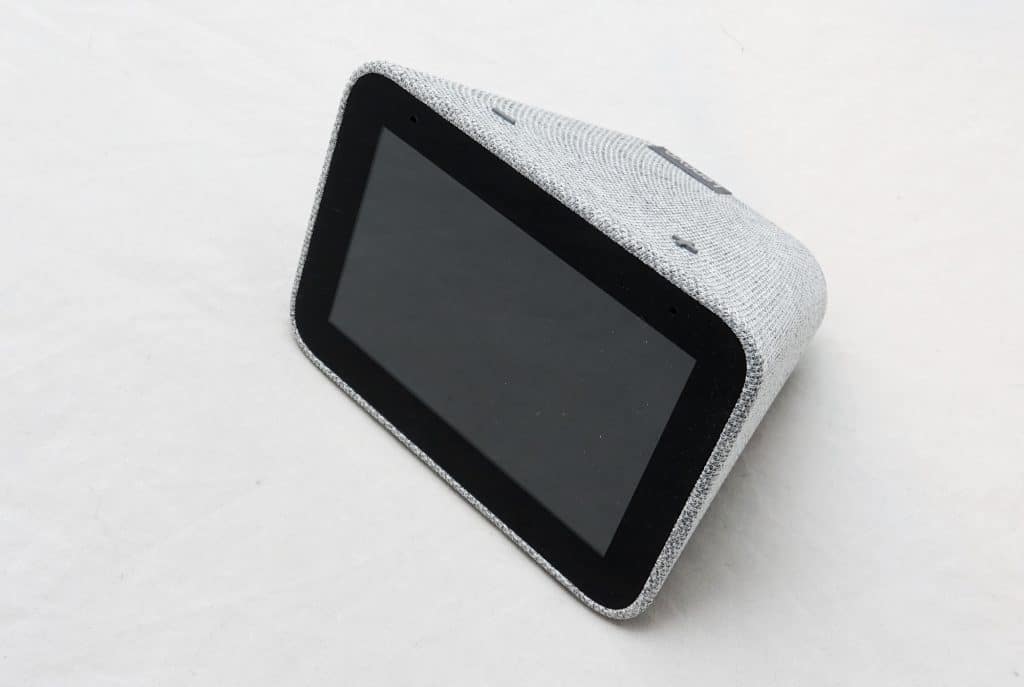 Does it do the job?
Plug the Lenovo Smart Clock in, go through setup, and it won't take long to see that, yes, this modern take on the alarm clock will tell the time and play music. Like your typical alarm clock, the speaker is not fantastic, but it can play music.
And given it runs a similar (if not the same) operating system to what's on other Google-based smart displays, you'll find you can talk to Google.
That means you can control smart devices connected to your home, you can call up music from online services, and you can ask Google to search something up.
There's even a USB port on the back you can charge your phone from, plus volume control buttons up top. The microphones do a decent job of listening to your voice, but we would not recommend the Lenovo Smart Clock for music.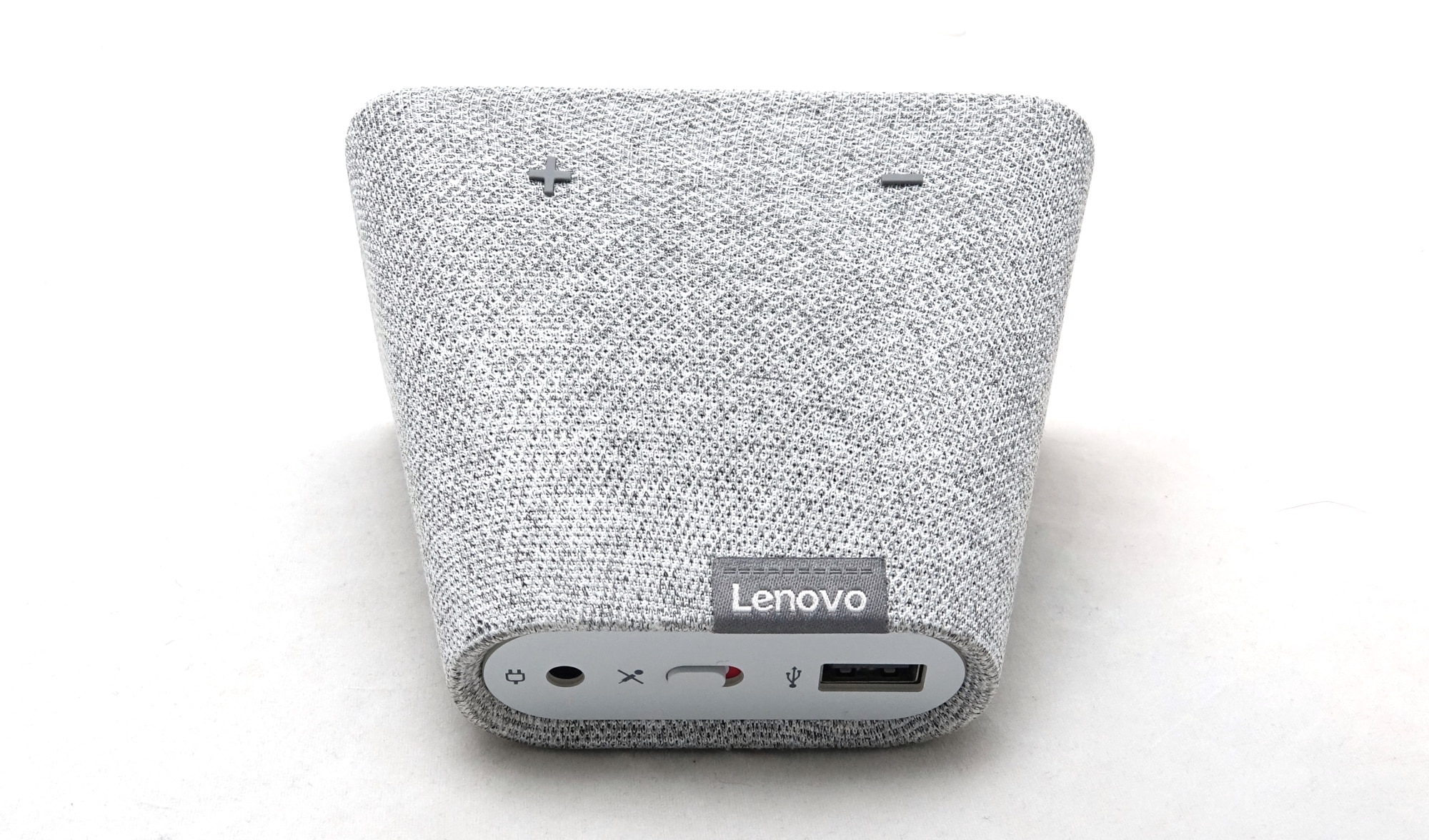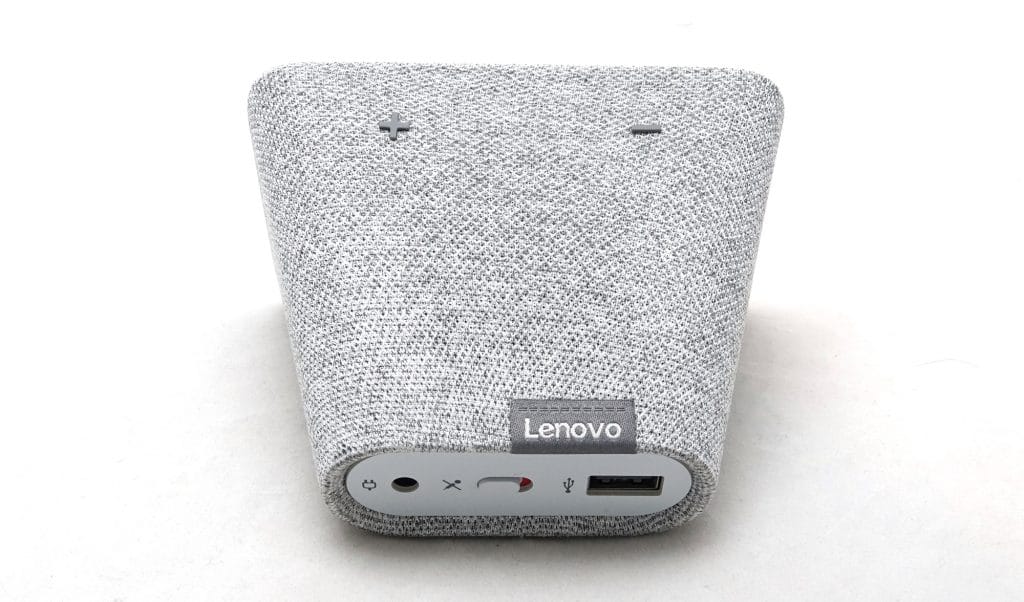 What does it need?
One of the major weakpoints of this product, the speaker is bright, shallow, and generally sounds as poor as a bedside clock radio typically would.
Bass gets lost in action in all but the heaviest of bass hits, and any sense of warmth or even attention to the mid-range disappears into sounds of what AM radio would feel like in a modern day bedside radio.
Everything we tested from the Pickr 2019 Sound Test came off light but flat. The punchy bass of Mark Ronson's "Uptown Funk" was gone, while Maroon 5's "Animals" came out a little recollections of a cheap radio we had when we were kids. Music run through this speaker won't sound like the way you picture it, not unless you've only heard music though mediocre bedside clock radios your entire life.
For sure, this isn't the same speaker we heard last year in the bigger Lenovo Smart Display, and it feels strange to remotely connect the two.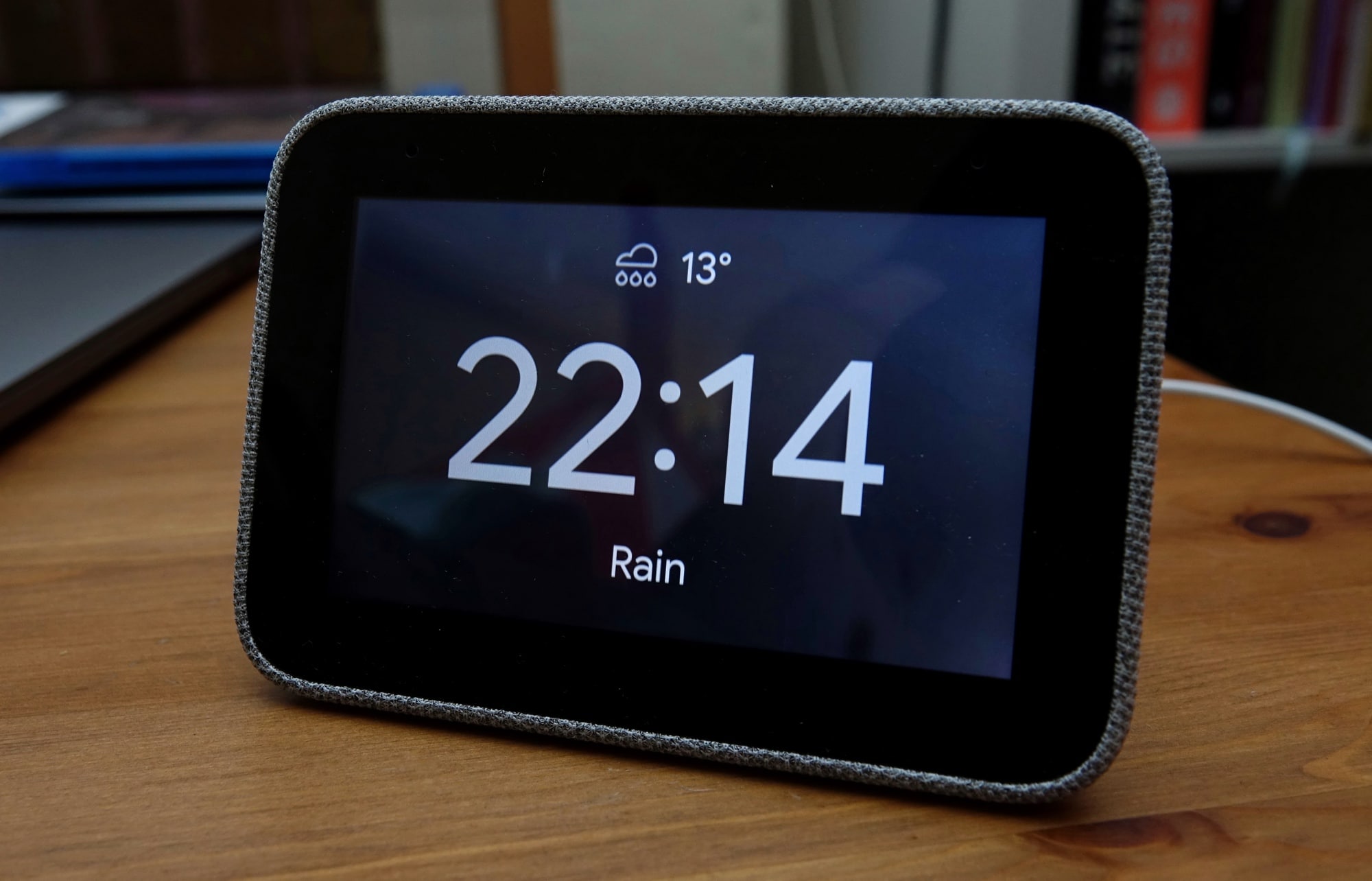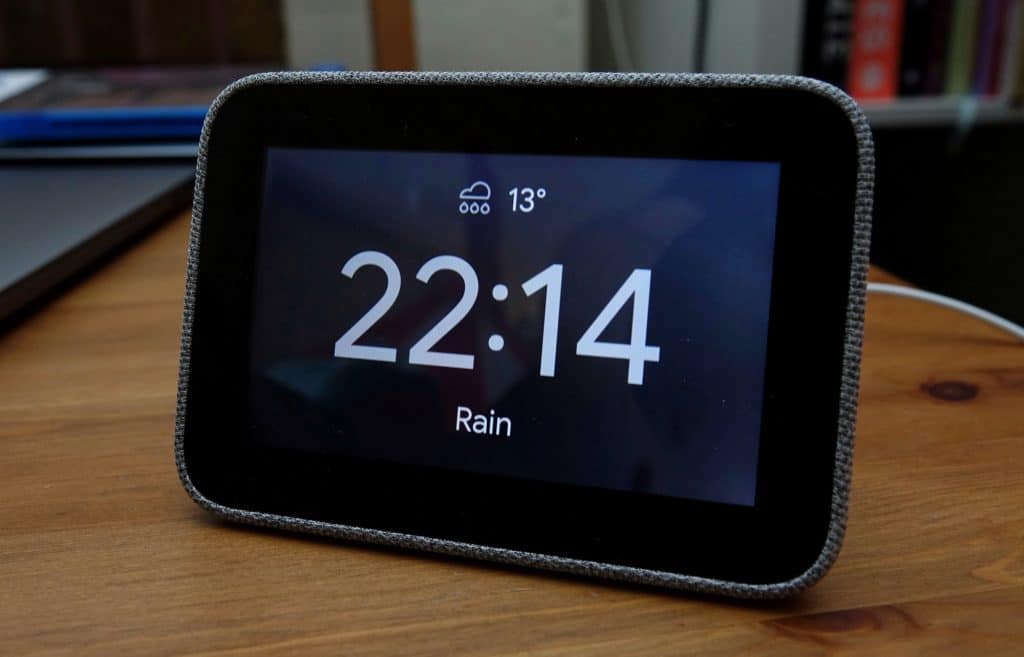 The Lenovo Smart Clock definitely needs better sound, even if it is only made for the bedside. If Lenovo is trying to convince the world to buy a smart speaker for the bedroom, this is probably not the model you should go for.
It can be a little frustrating to judge the Lenovo Smart Clock, because Lenovo smart displays last year were so good and so useful, and this product feels a little lacking altogether.
On the one hand, the Lenovo Smart Clock is similar to the smart display, with a microphone and speaker built into a product that stands on its own and looks pretty snazzy, too. There's a fuzzy exterior that makes the whole thing look like a bit of furniture, and you can talk to it to control things. That makes it so much like the other Lenovo smart displays, except without the speaker sitting in a different section.
And yet the Lenovo Smart Clock is also clearly different.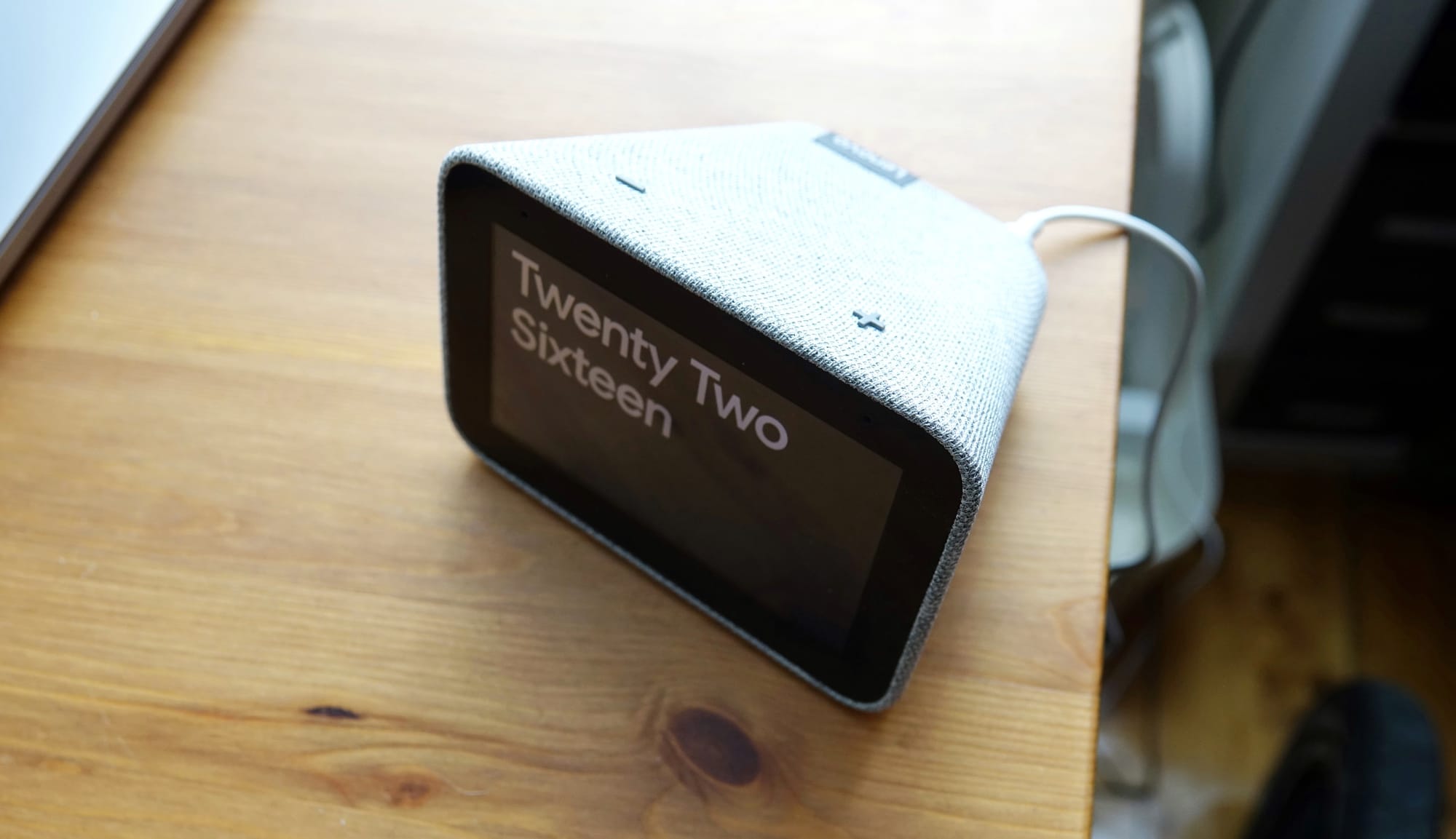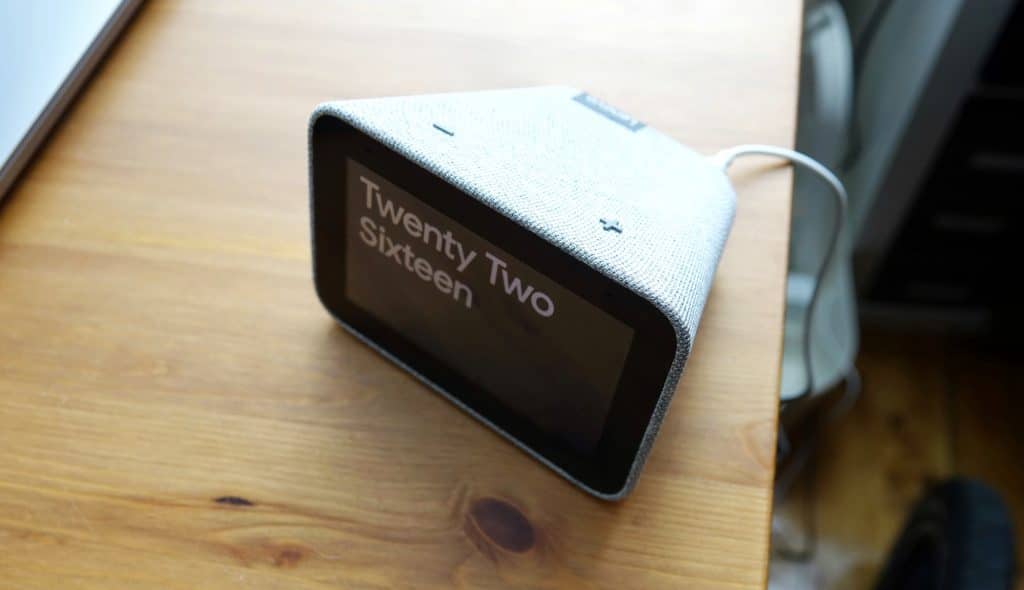 There's no home screen that acts like a digital photo frame, and you get a handful of clocks to look at.
The screen itself washes out at various angles, and isn't a higher quality display like you might hope. Plus it can be a little too bright even if you bring that brightness control all the way down.
We don't want to say that it's not effective as an alarm clock, because it definitely is. You can set up alarms, you can ask it questions, and you can gaze at the numbers on the side of your bed.
But the Lenovo Smart Clock is by no means the same as Lenovo's other smart displays, and that's why the cost is a bit of a red flag.
Is it worth your money?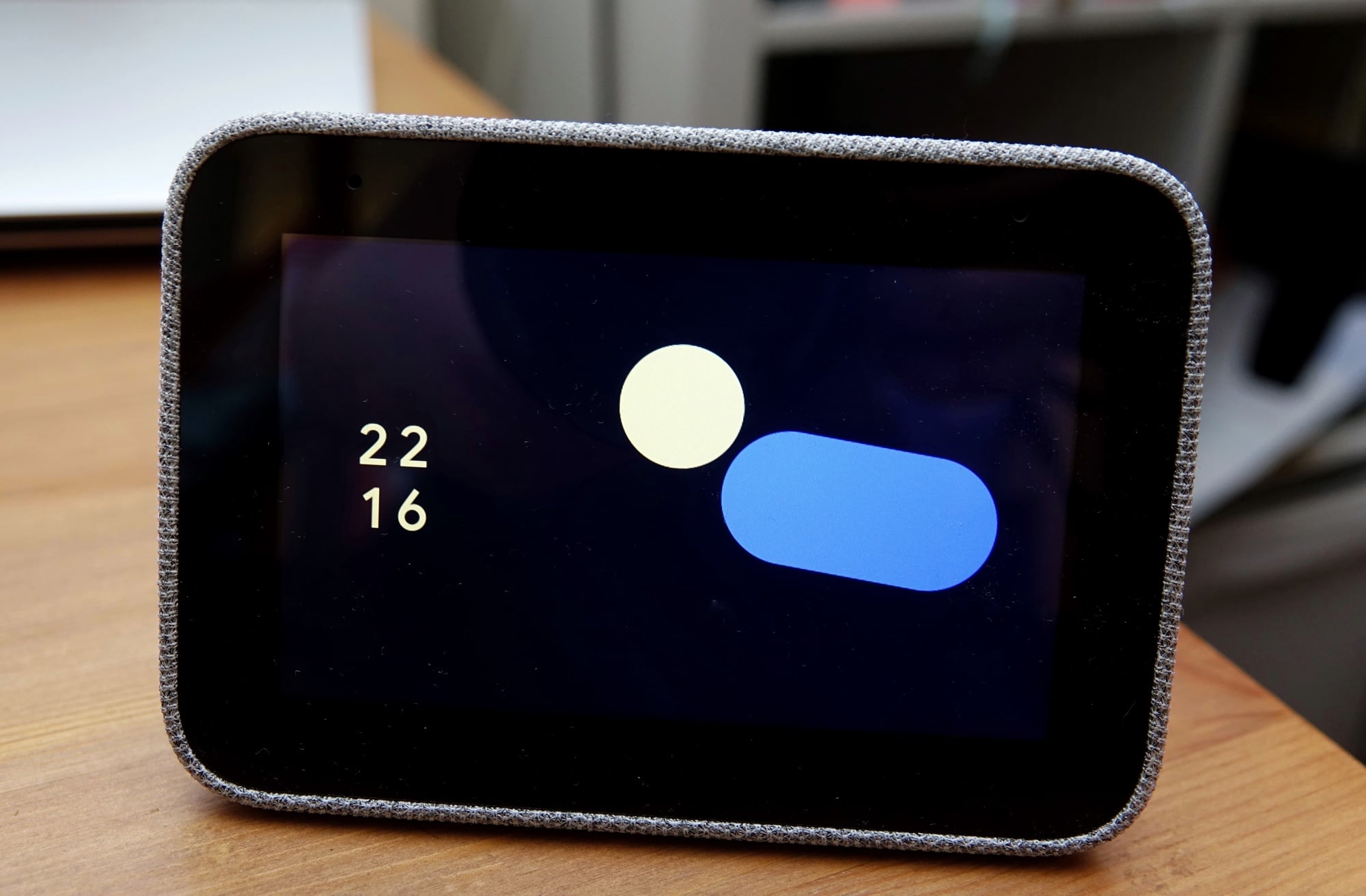 At the price of $129, finding the value in the Lenovo Smart Clock is a little difficult, to say the least.
Bedside alarm clocks typically cost $5 to $20 for just the clock, and around $35 to $60 if you want a speaker built in.
Lenovo's take is roughly twice the price, but you do get a 4 inch touchscreen with Google Assistant built in. Understandably, this incurs a cost.
However it's still hard to recommend, and that's mainly because its competition isn't dedicated alarm clocks that go for less, but rather other smart displays.
In the market right now, Google has a 7 inch Nest Hub (previously the Home Hub) while Lenovo has the 8 inch Smart Display, both of which retail for $199. They're a good $70 more and definitely larger, but also more capable. You might not call these alarm clocks, and you would need a bigger nightstand to accomodate them, but they're definitely the better take on the smart display.
There's also competition in the 5 inch Amazon Echo Show which comes in at $20 under the cost of the Lenovo Smart Clock, and doesn't help the $129 price tag Lenovo is charging.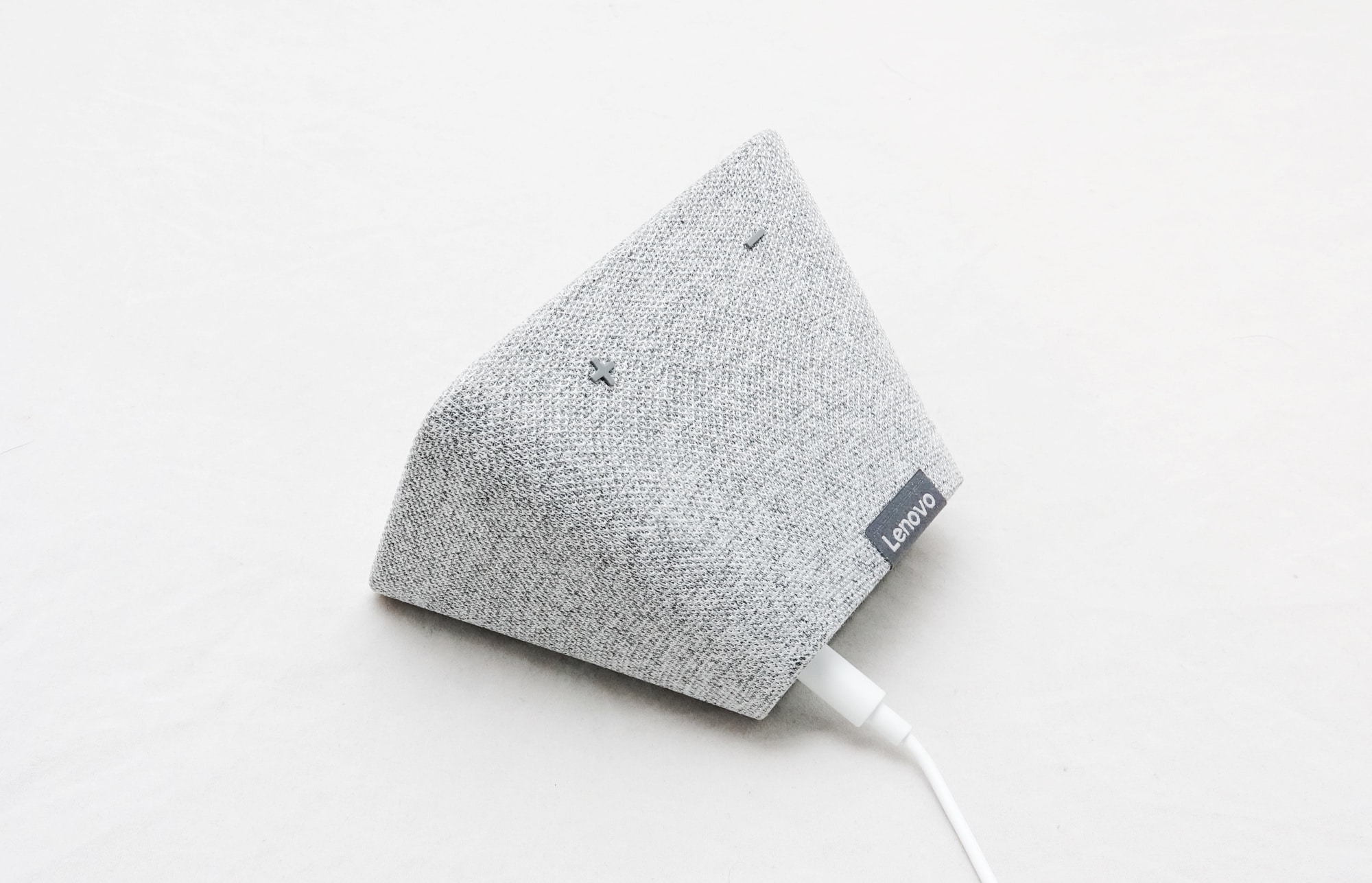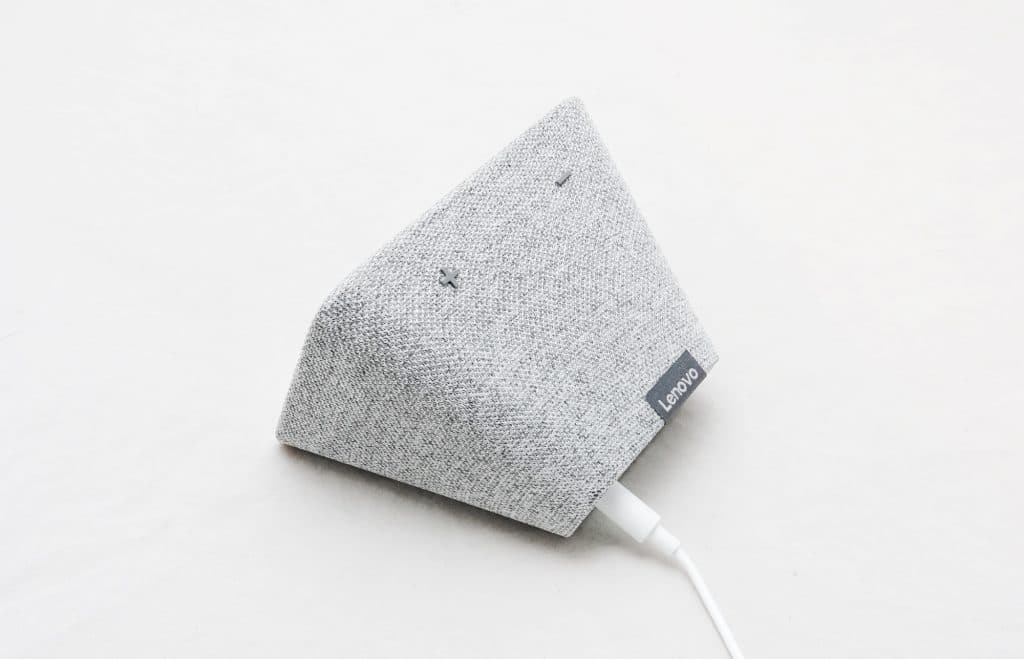 Yay or nay?
Overall, we have a hard time recommending the Lenovo Smart Clock, partly because it just doesn't feel like it does as much as its $130 cost should suggest.
On the one hand, it's a smaller smart display. Yet on the other, it doesn't feel quite as capable.
Between the lack of display options and the underwhelming speaker, it's hard to find a reason to say "yes, this is the speaker for the side of your bed". Quite frankly, your phone will likely do just as good of a job, if not better.
It's for that we say maybe wait for version two, or check out what's coming from Lenovo's competitors, because the idea is great, but it could do with a bit of work. If the price dropped under $100, the Lenovo Smart Clock wouldn't just be timely, but would be worth listening to.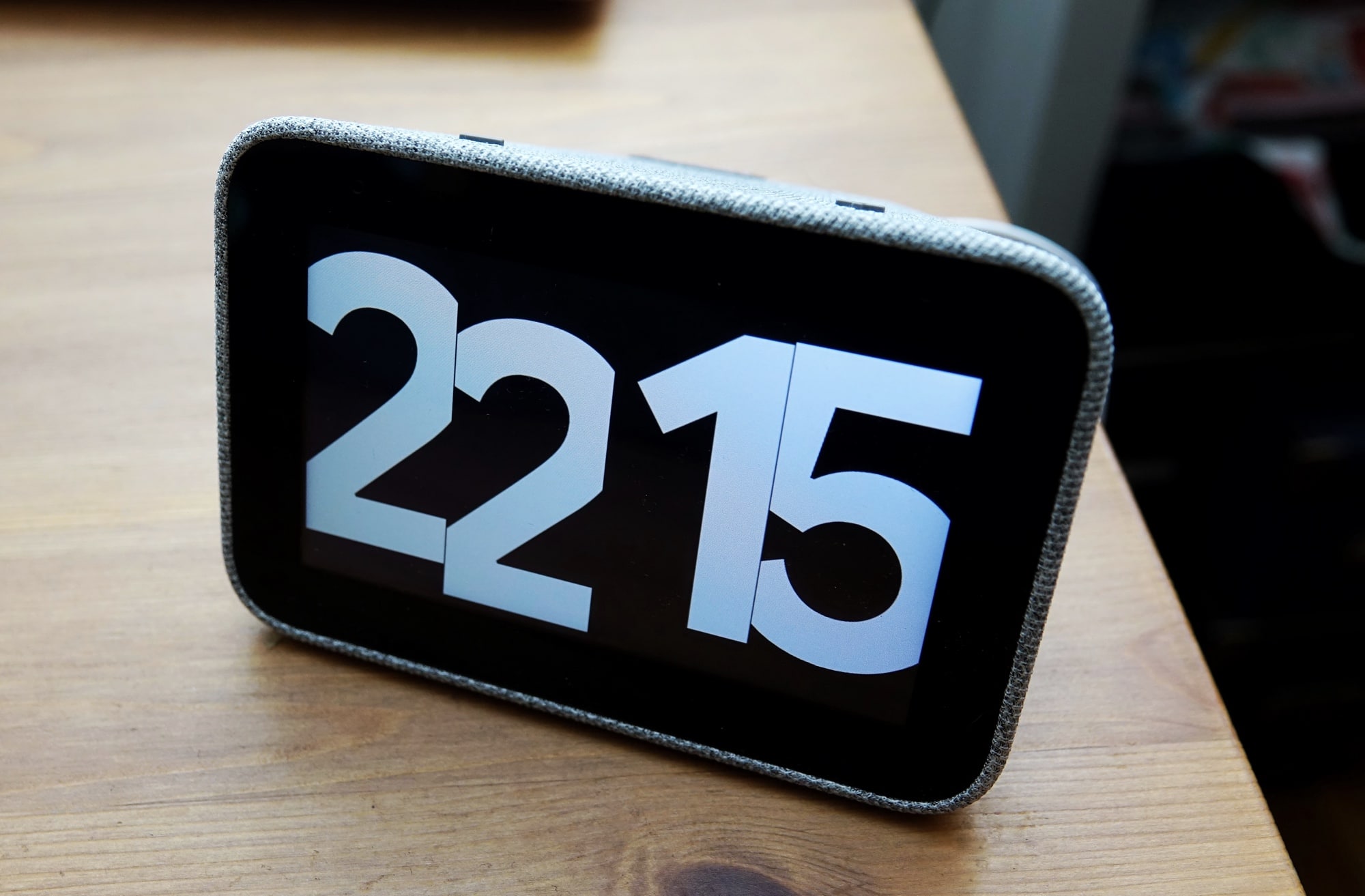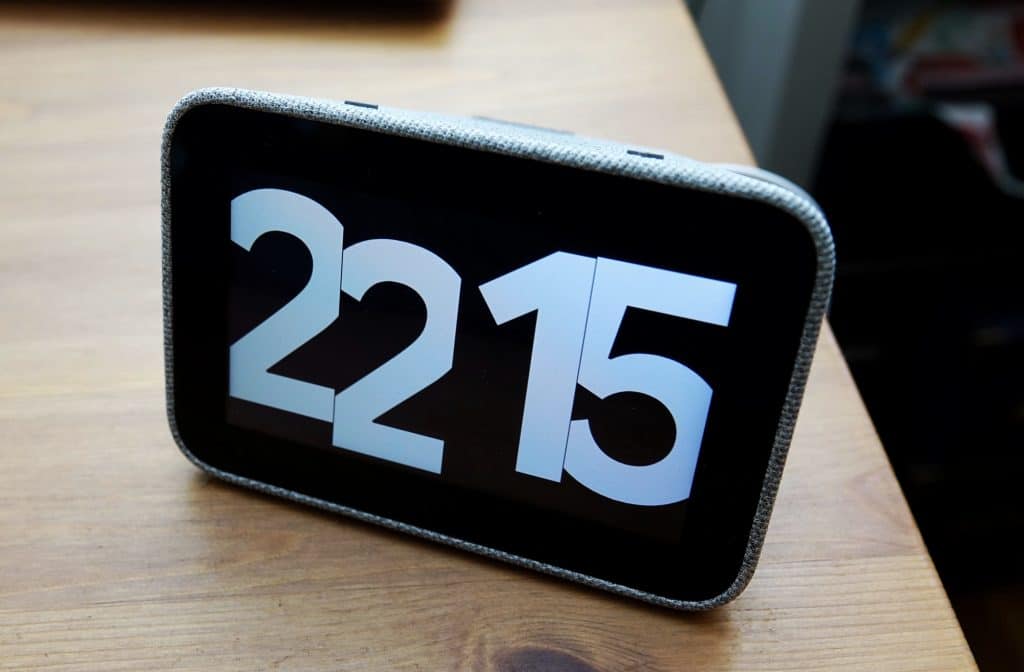 The good
A tiny take on what the alarm clock could be
Nicely designed
You can turn the microphone off
The not-so-good
Too small to be useful
Sound is unimpressive, even if it does sound like a mediocre clock radio
Doesn't run your typical home screen, and only gives you clocks
Not as much control as the standard Google smart displays
Higher priced than it probably should be