The third Google-based smart display of the year, Lenovo's Smart Display may be the best Google Home Hub of them all. It's certainly one of the best looking.
Design
When it comes to building a smart display, Lenovo has kind of made its own template. While Google's is a screen atop a speaker and JBL's is a screen flanked by a speaker on either side, the Lenovo Smart Display is a screen next to a speaker.
In fact, it's a screen next to a speaker or atop a speaker, because Lenovo's Smart Display can be situated in either horizontal with the speaker on the left, or portrait with the speaker on the bottom when you're chatting on Google Duo's video chat.
It's a design that is actually quite inventive, with a plastic body and frame accented by bamboo on the back, complete with a fold that holds the Smart Display up and makes the whole thing feel like technological origami.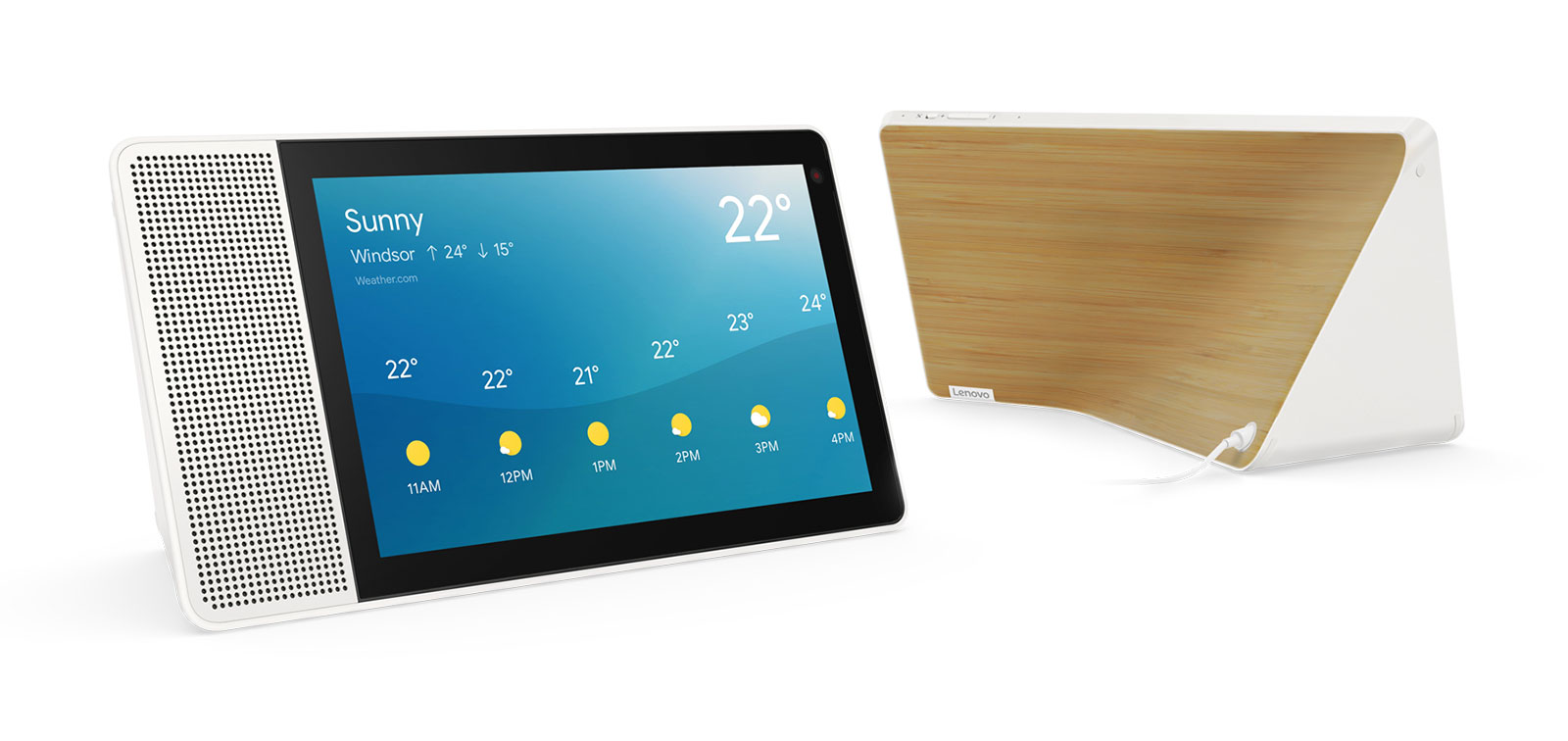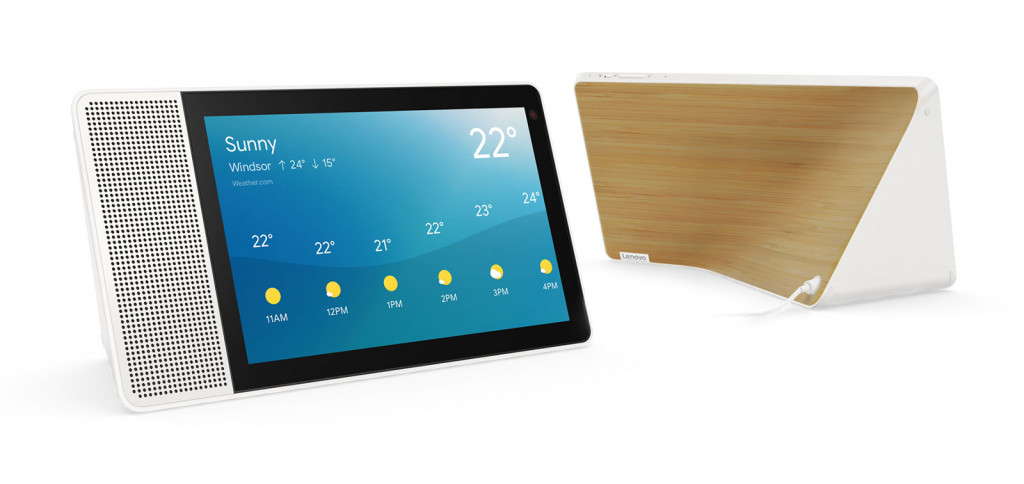 Features
Inside that folded digital design, Lenovo has provided a 10.1 inch In-Plane Switching display with a Full HD resolution of 1920×1200, and a set of specs not unlike a smartphone or tablet, but made for hubs like this.
It's Qualcomm's "Home Hub" platform, with a Snapdragon 624 eight-core chip, paired with up to 2GB RAM and up to 4GB storage, neither of which is specified exactly, though since it's never actually really touch by the user.
Connecting to your network is handled wirelessly, with 802.11a/b/g/n/ac WiFi, though there's Bluetooth LE included, as well.
You'll find two microphone arrays made of two microphones here, as well as two 10 watt full range speakers and two passive tweeters for the sound. Meanwhile on the video side of things, there's a camera built in, with a 5 megapixel 720p HD camera. The camera includes a switch on the side that can block the camera up, too.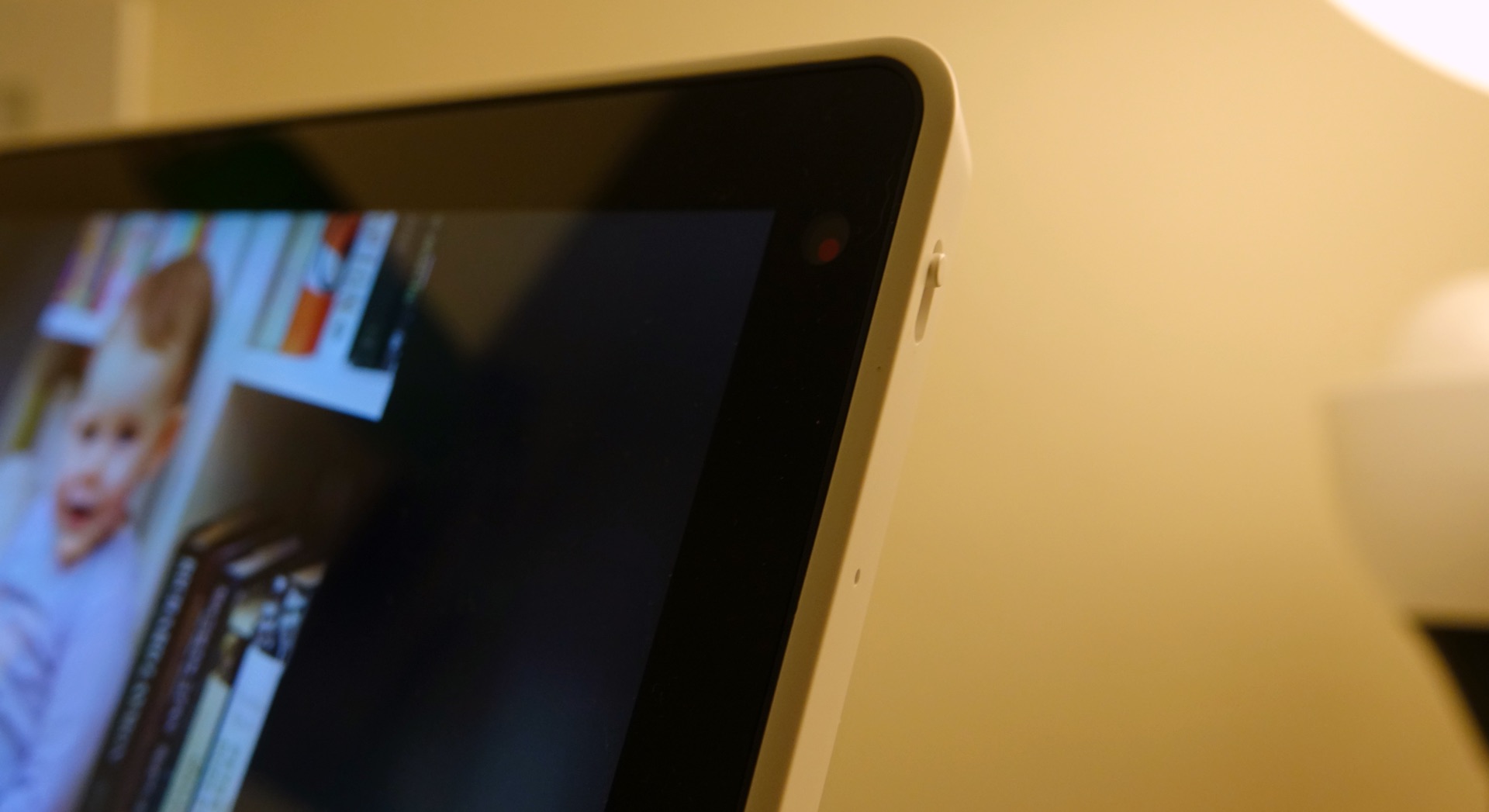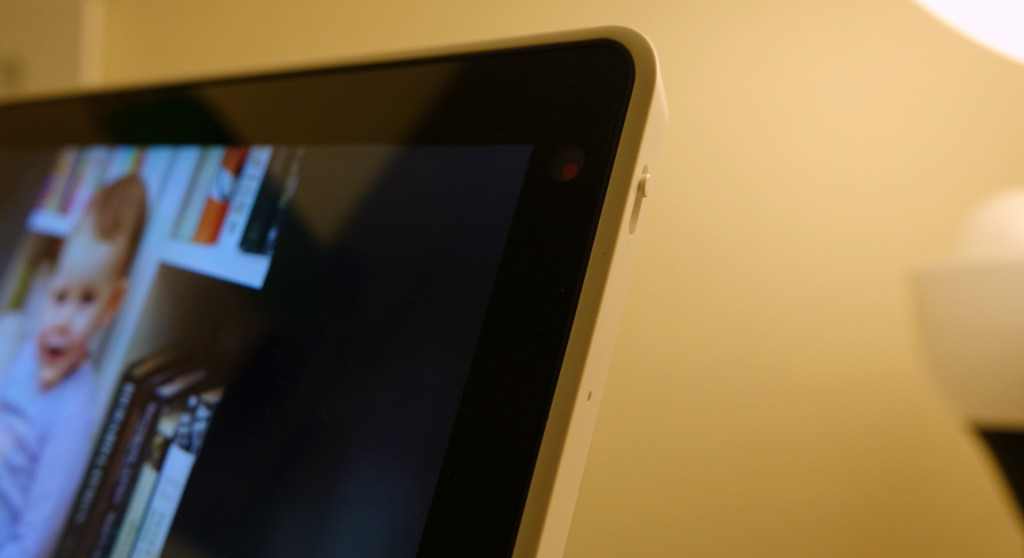 In-use
We've written about Google's take on the smart display once or twice before, and using this one is no different.
Like the other Google Home-based smart displays, you have two ways to use the device: touch or voice.
Touch is fairly simple, with swipes and prods getting you around the limited interface, though most of what you do on the Lenovo Smart Display is with your voice.
Call out to the screen, "Hey Google" and then your command, and it will get it done.
"Hey Google, will I need an umbrella today?" you might ask before leaving the home, and aside for Google telling you whether you will or won't, the weather forecast will appear on screen.
"OK Google, play Youngblood" you might ask for your young daughter who happens to love the 5 Seconds of Summer song, with Google whirring into action and playing the song, complete with album art showing on the screen.
Like other smart speakers, the main way to control the Lenovo Smart Display is with your voice, but there's a degree of touch, too, so don't be shy.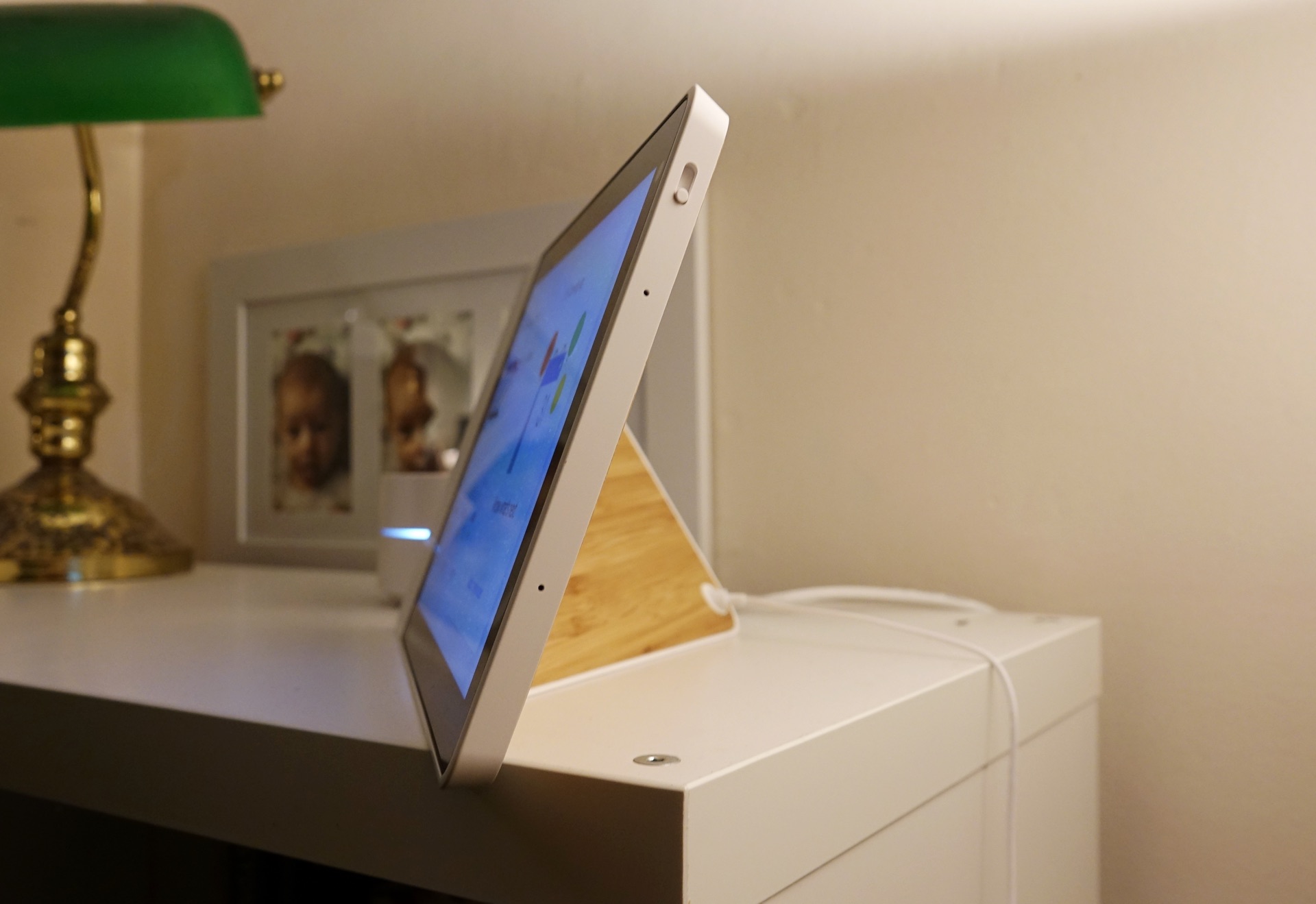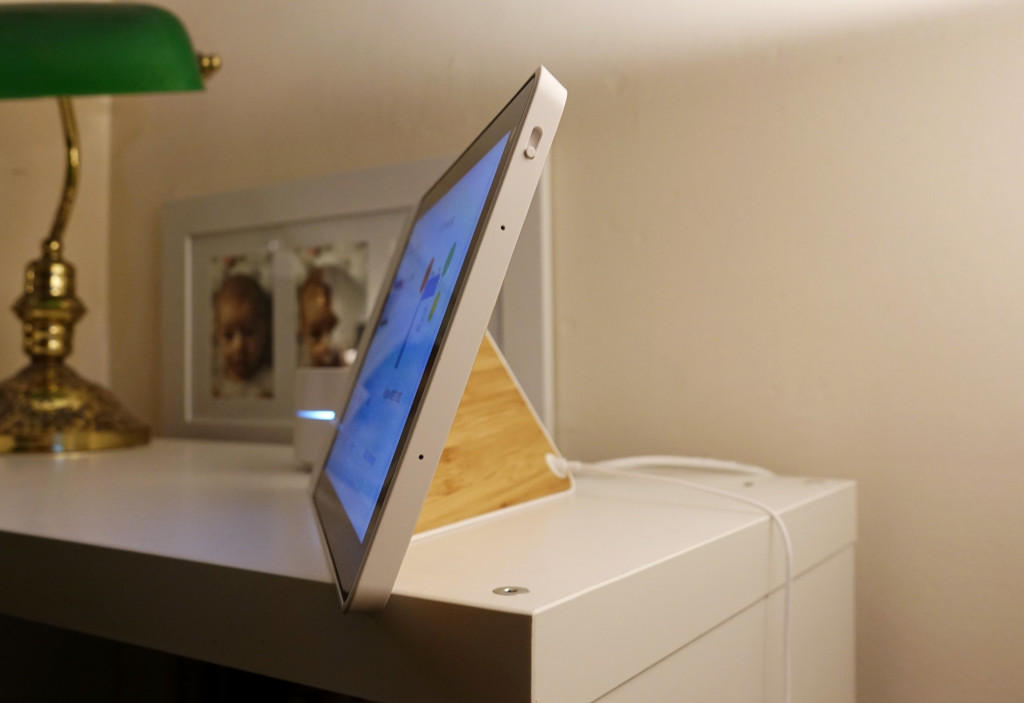 Performance
Regardless of what you say, Lenovo's Smart Speaker kicks into action pretty quickly, the microphones listening out for your words and responding very well.
Sometimes too well, even. Often enough, the Lenovo Smart Display would shut itself up as if we'd triggered the Google trigger phrase unwittingly.
You get around it, but Google will shut your sound up and expect some action semi-frequently. We just learned to talk less while it was doing its thing.
Value
While Lenovo's Smart Display does its thing, it's worth pointing out that the value feels like it's better than you may expect.
At $399, you get a 10 inch screen, a camera for video calls, a relatively loud speaker, and a design that fits in the home better than some of its competitors.
The simple truth is that the Lenovo Smart Display doesn't look like a tablet on a speaker, but rather something a little more furniture-like. In fact, the Lenovo Smart Display is the sort of thing we'd happily leave on our shelves. That is if we could get the cable to stretch far enough.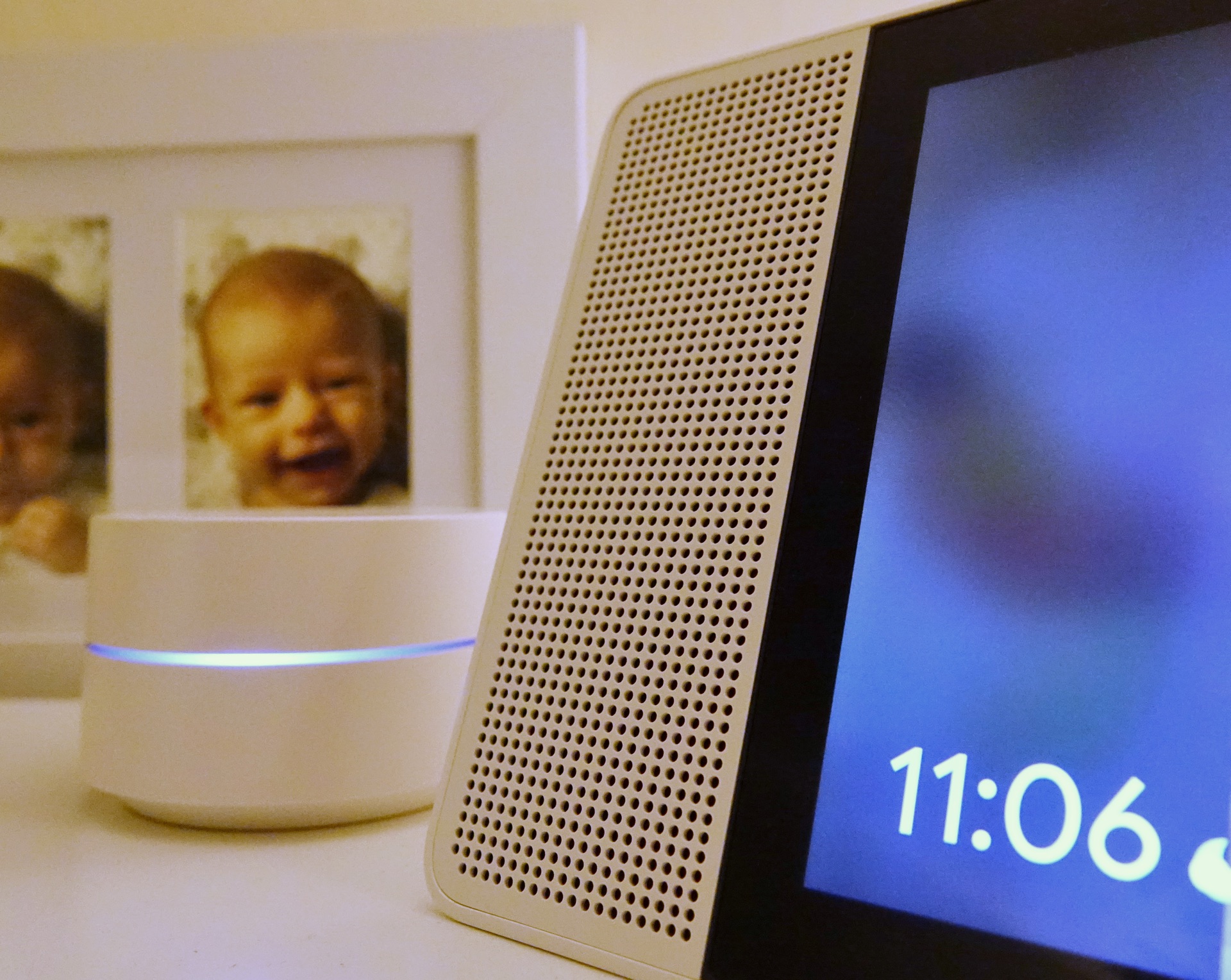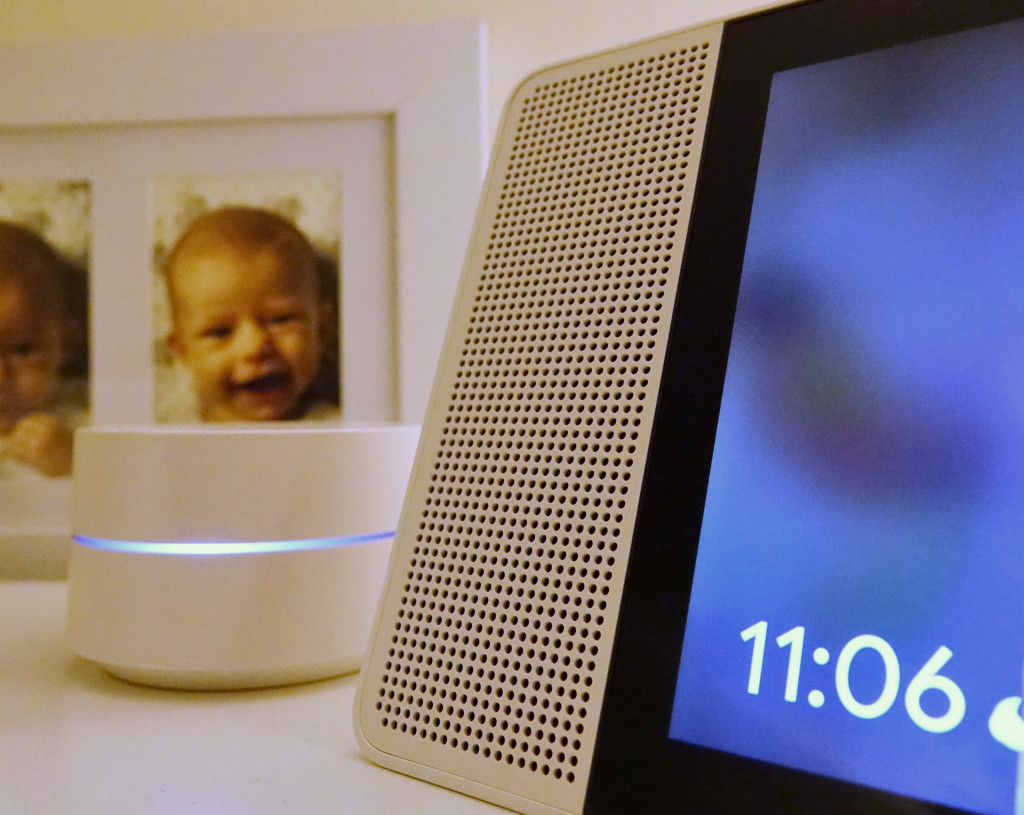 What needs work?
Frustratingly, the cable is one of the issues we take aim with, because while it may seem that Lenovo has nailed the smart display formula, we have two complaints: cable and bass.
It sounds like a 90s electro-pop duo, but cable and bass are genuine issues for the Lenovo 10 inch Smart Display, and they work like this.
One, the cable on the back is too short. While the previous smart displays we've checked out are based on a standard figure eight cable — and thus can be easily extended — Lenovo's is a plug pack with a shorter cable. That means placing it on a bookshelf isn't necessarily going to be as easy as you might think, and the length of cable is pretty much your limiting factor.
The bass could be improved, too, and while the speaker has more volume than Google's own — and attacks the mids and highs pretty well — we felt as if the bottom end lacked the depth it could have needed.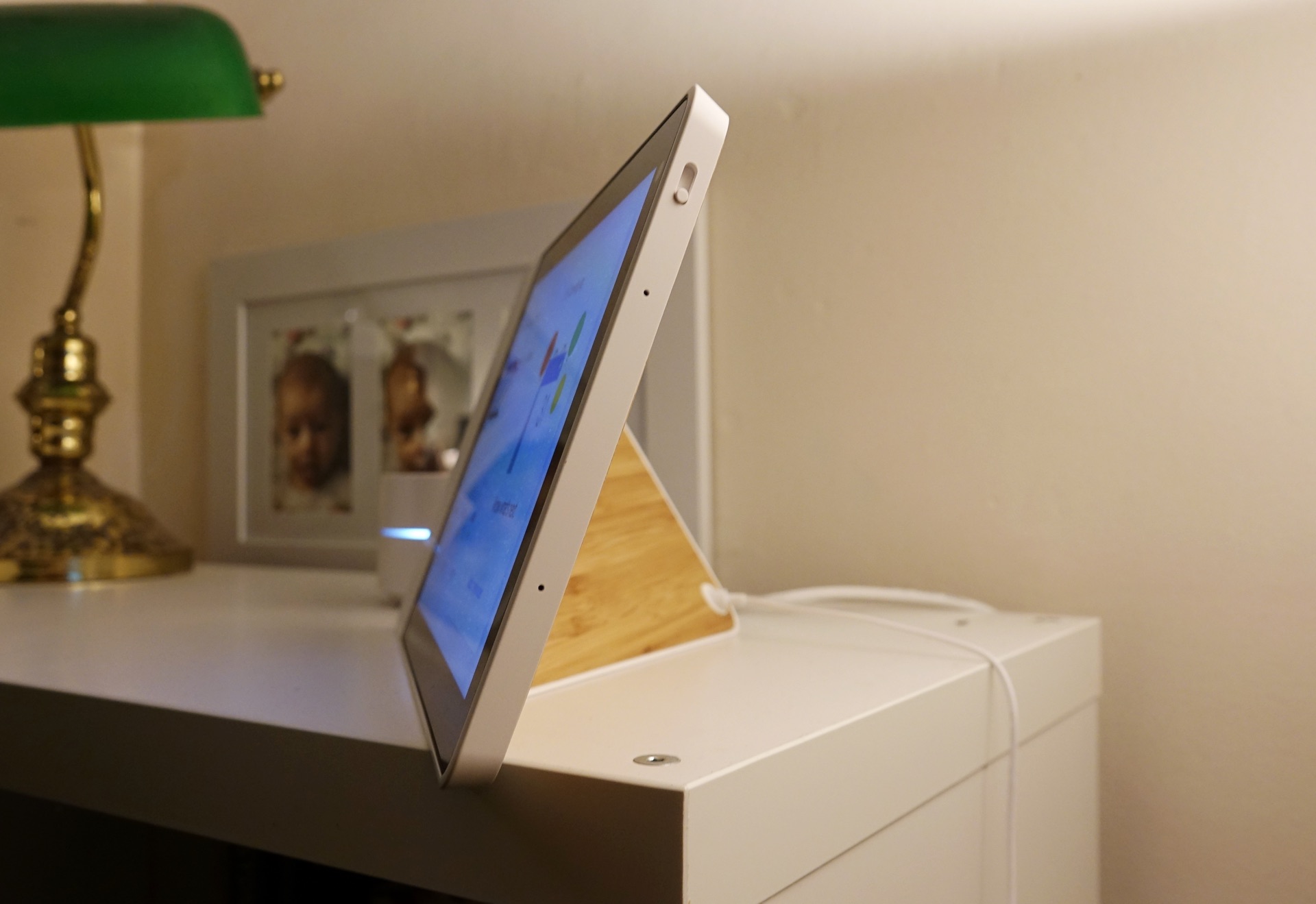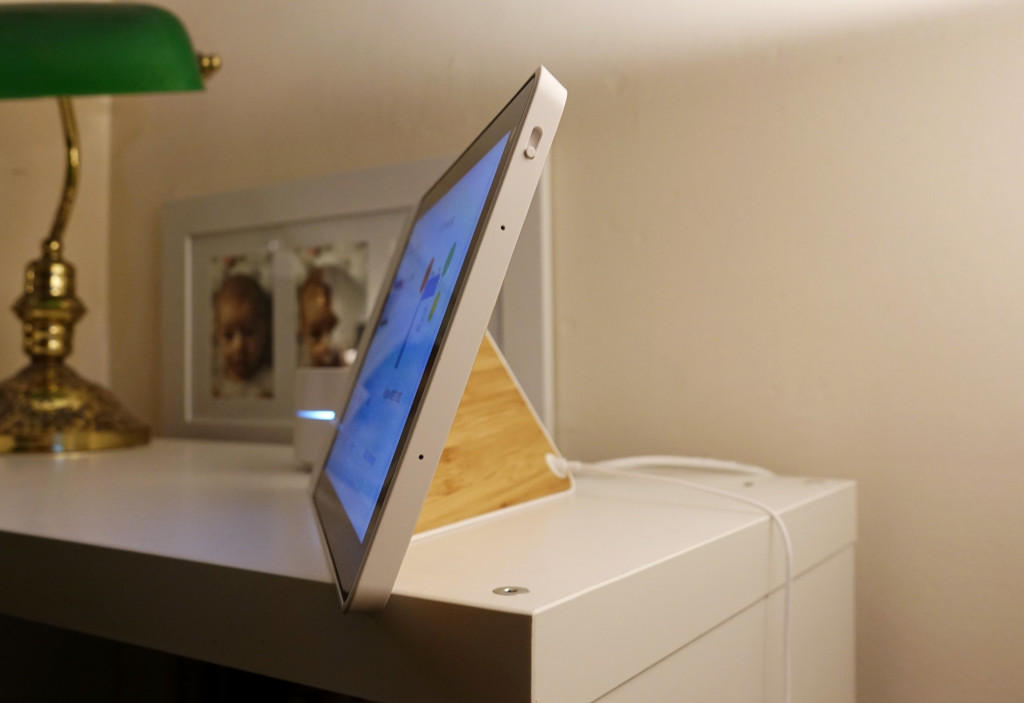 Final thoughts (TLDR)
With the smallest of flaws and one of the nicest designs of any smart displays, Lenovo's aptly named Smart Display is a delightfully clean take on the category.
Design-wise, it manages a more simple aesthetic than some others we've seen, and it sounds great, too. While we like Google's Home Hub, the Lenovo Smart Display feels more value driven given the features: the screen is bigger and better resolution, the sound is louder, the design aesthetic is interesting and very much like something you might want in your home, and there's even a camera for video calling complete with a blocker in case you don't trust a connected world or just want it blocked up altogether.
Overall, the Lenovo Smart Display is a great addition to a home, especially one planning to make the move to a connected smart home. We just really wish the cable was longer. That would truly make this much better, and we wouldn't have to go scrambling for an extension cord.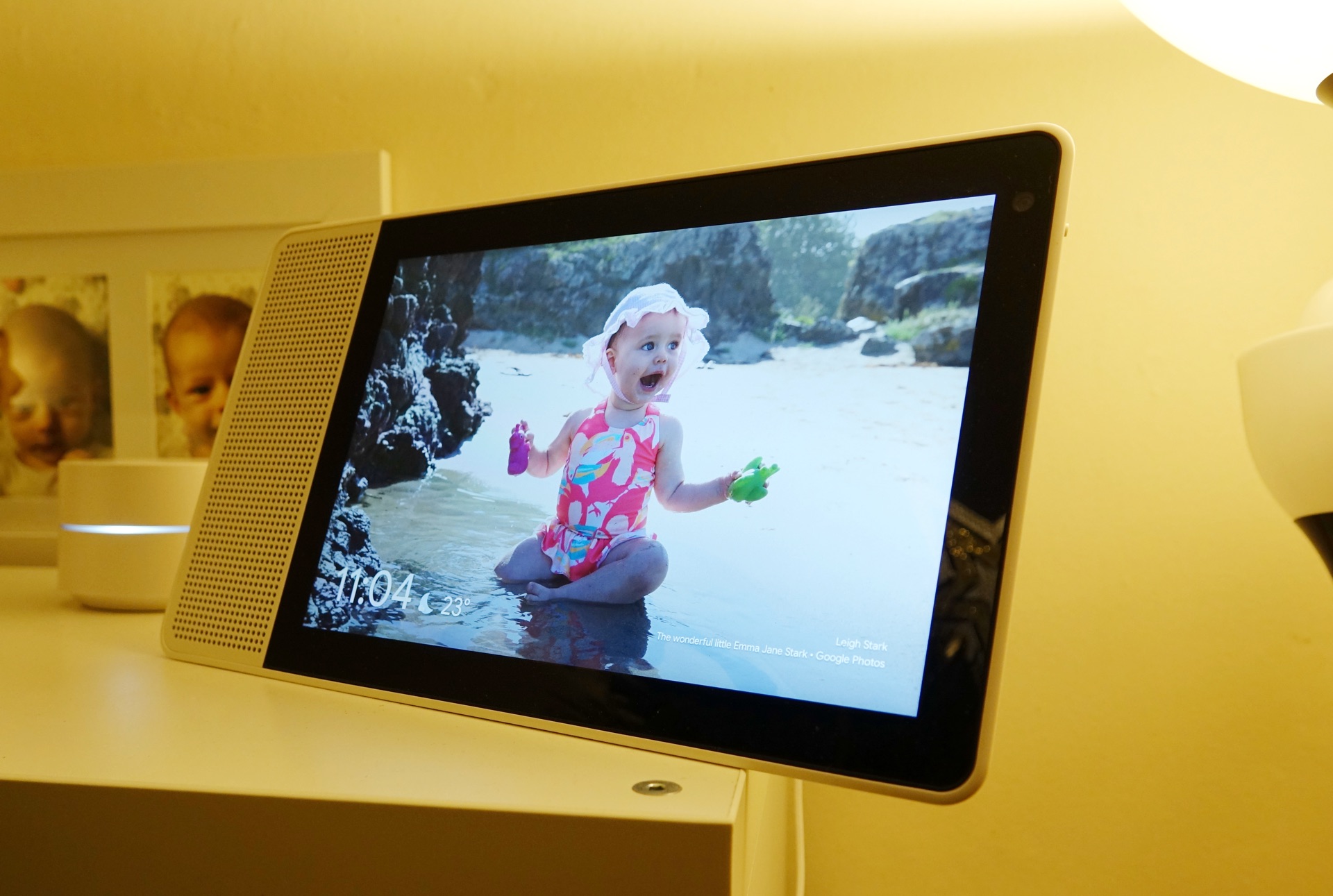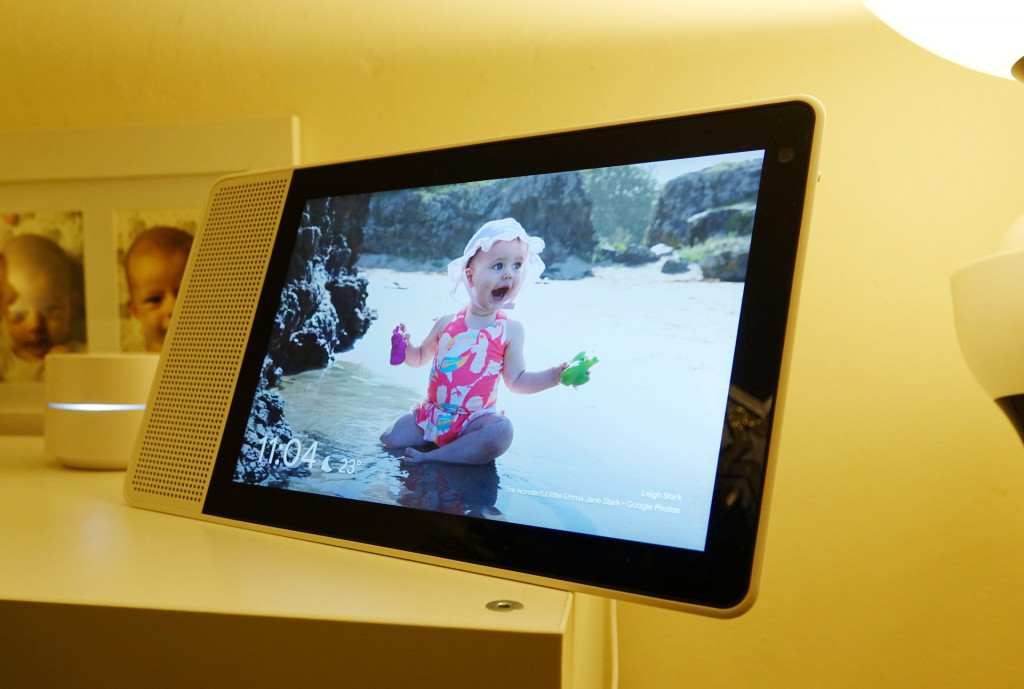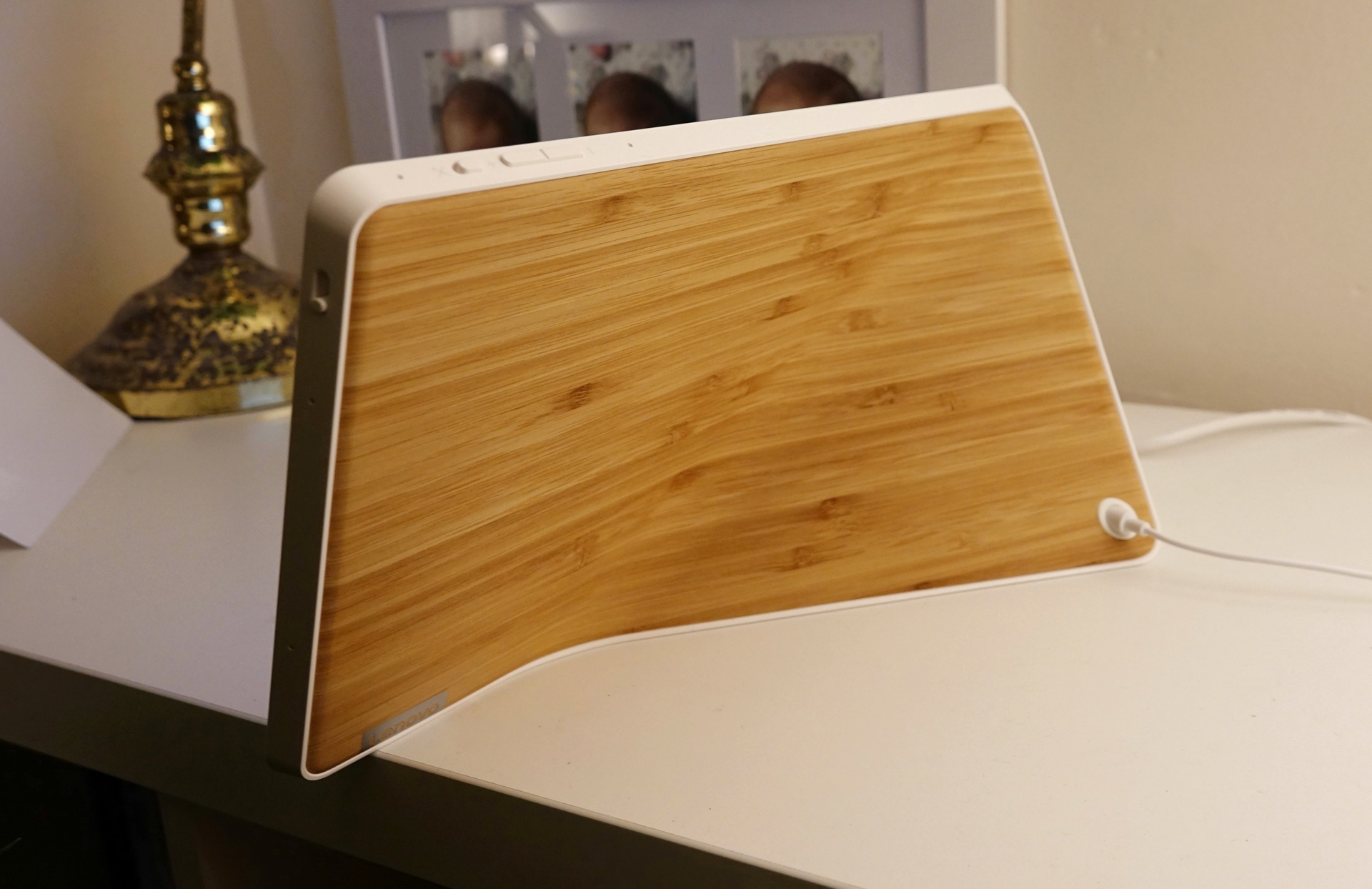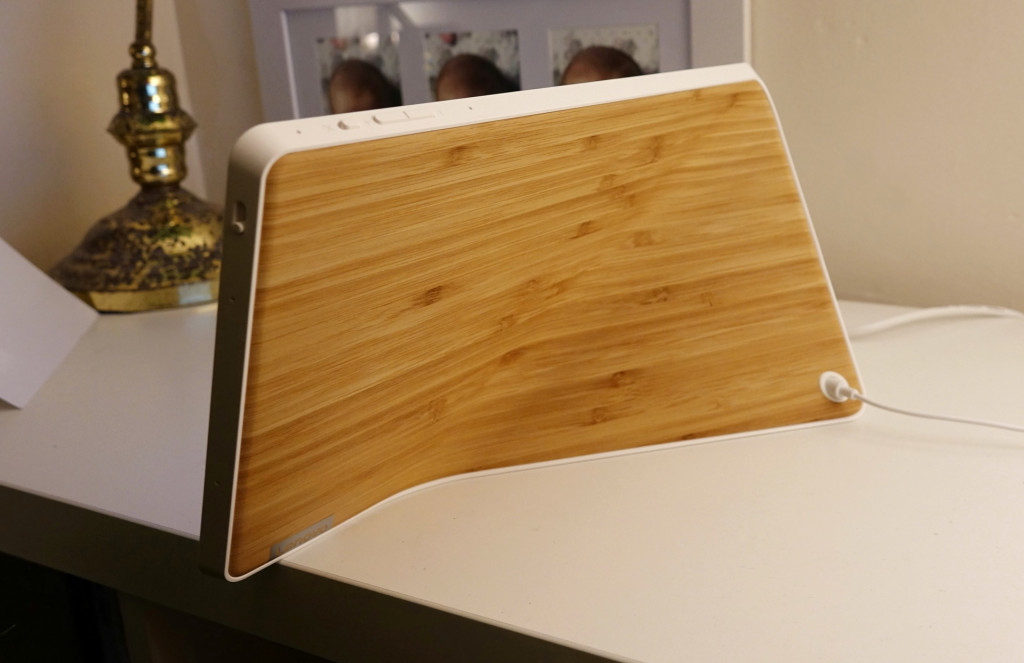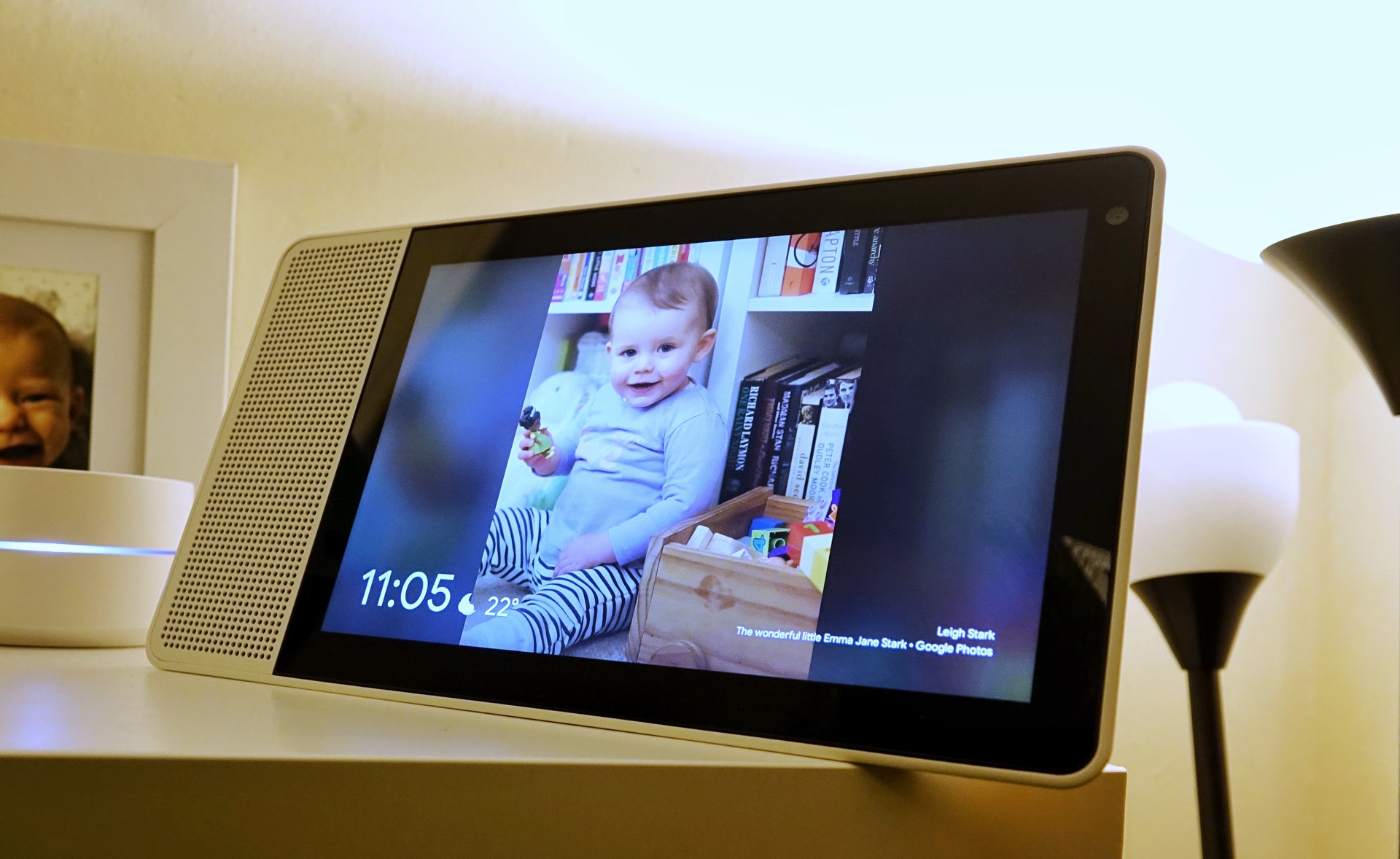 Lenovo Smart Display 10 inch (2018)
The good
Great design
Excellent screen
Great sound Includes a camera (if you want to do that whole video chat thing), complete with camera blocker
Bamboo finish gives it a real premium look
The not-so-good
Needs more bass
Microphones are a touch sensitive
Power cable could be longer