Hickory dickory dock. Lenovo's releasing a clock. The clock says the time without a rhyme. Hickory dickory smart clock.
The smart home is shaping up to be a pretty big area, and smart displays could just help pave the way for people to get their head around the area, something Google demonstrated last year.
Last year, Lenovo showed that it had the skill to make something for the smart home just as well as Google, if not better, releasing what we thought was the best smart display of the year, but Lenovo isn't done yet.
Now Lenovo is getting into the smart home game with devices made to work around the smart home in more than one way.
While you can still find the 8 and 10 inch smart displays, Lenovo is set to add to it shortly with the Smart Clock, a take on the smart display with a 4 inch screen and a small 6 watt speaker, turning the Google Assistant into an alarm clock.
Announced back at CES alongside some other smart displays that arrived without as much fanfare, the Lenovo Smart Clock is something a little bit different, providing a Google Assistant device that can sit next to your bed in a similar capacity to the Amazon Echo Spot, and features a USB port on the back to charge your phone from.
Like other smart display and smart speakers, you'll be able to run music from the Lenovo Smart Clock, though with a small speaker inside, you probably shouldn't expect the sound to be as massive as others. However, Lenovo is using noise reduction technology to improve the sound, and it will play nicely with multiroom technology on other Google Chromecast speakers, too.
Lenovo's Smart Clock won't be the company's only play for the smart home this year, with the company also launching two products in the "Smart Home Essentials" brand.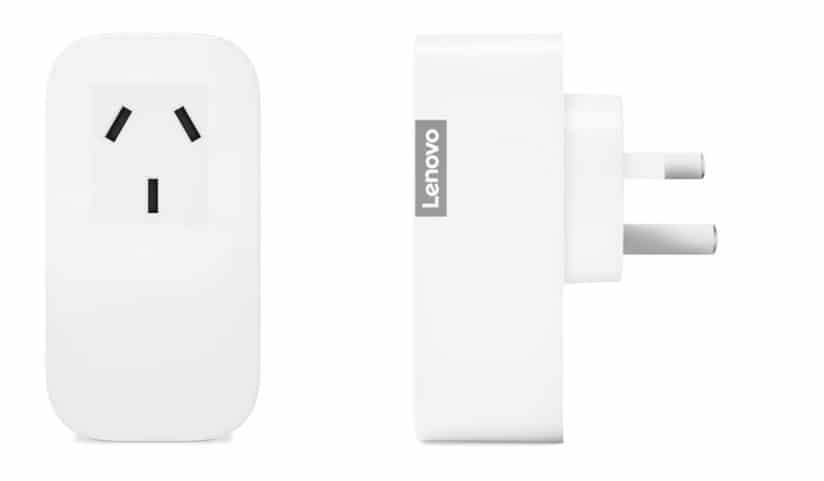 Here, you'll find two lightbulbs in white or colour variants, as well as a WiFi plug matched for Australian powerpoints, though these are set to arrive in July.
Before then, you can expect the Lenovo Smart Clock, with stores like JB HiFi, Harvey Norman, Officeworks, The Good Guys, and Lenovo's website getting them from June 6 for $129.