Bose is no stranger to noise cancelling headphones, practically inventing the category, but are its latest enough? Are the Bose Noise Cancelling Headphones 700 the best you can find in noise cancelling technology?
It's coming up to the holiday season, and you know what that means: holidays. It seems so obvious, and alongside that obvious point of going on holiday, there's the obvious answer of what to take.
You need clothes, luggage, your phone, and a good pair of noise cancelling headphones, because no plane ride is right unless you can get stuck into music, movies, podcasts, and more. And you can't do that with the whir of the jet in the background, so noise cancelling headphones come to the rescue.
Active noise cancelling headphones can be used for more than just a flight, with the ability to cancel and quell background noise extending to most types of collected noise. It's not just an aircraft engine you can cut from your life, but also a car, a bus, a train, and the sound of humans talking in a group.
To do it, you'll need a decent pair of noise cancelling headphones, and Bose thinks it has just the pair. Released as an update to the ageing QuietComfort range, the Bose Noise Cancelling Headphones 700 are new and ready for ears. Are they the best noise cancelling headphones around?
Design and features
Bose has been building noise cancelling technology longer than most, so much that it was one of the first companies to do so. The QuietComfort range of headphones more or less kicked off the whole noise cancelling headphone movement, and so it's about time for something new.
And something new is what the Bose Noise Cancelling Headphones 700 are, making the name of Bose's range a little easier to understand while also suggesting that we'll see some smaller models later on thanks to the use of such a high number (700) to start with.
The design is where a lot of that change is. While the previous QC35 headphones offered a fairly simple style that became rather synonymous with Bose's headphones, the 700 turns that on its head and goes for something a little closer to HiFi.
Much like a pair of headphones made for HiFi, the headband bar now slides all the way through the design, and these headphones look a little closer to the Sennheiser HD25 rather than one of Bose's designs. It's a look that kind of slices the headphone can in half, yet keeping a premium look thanks to use of metal in the design. These don't look cheap at all, thanks in part to that soft metal-look finish and the stainless steel headband.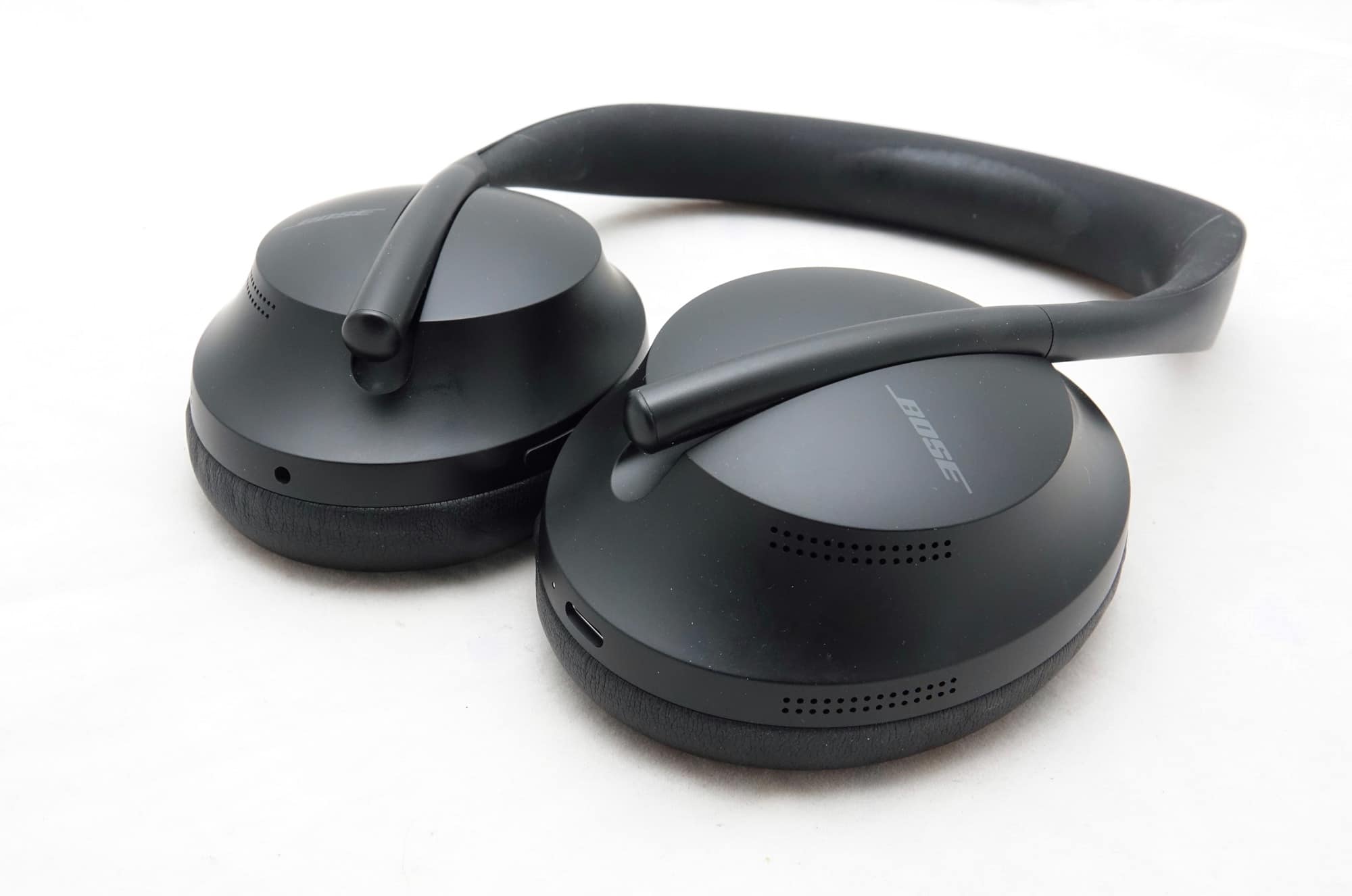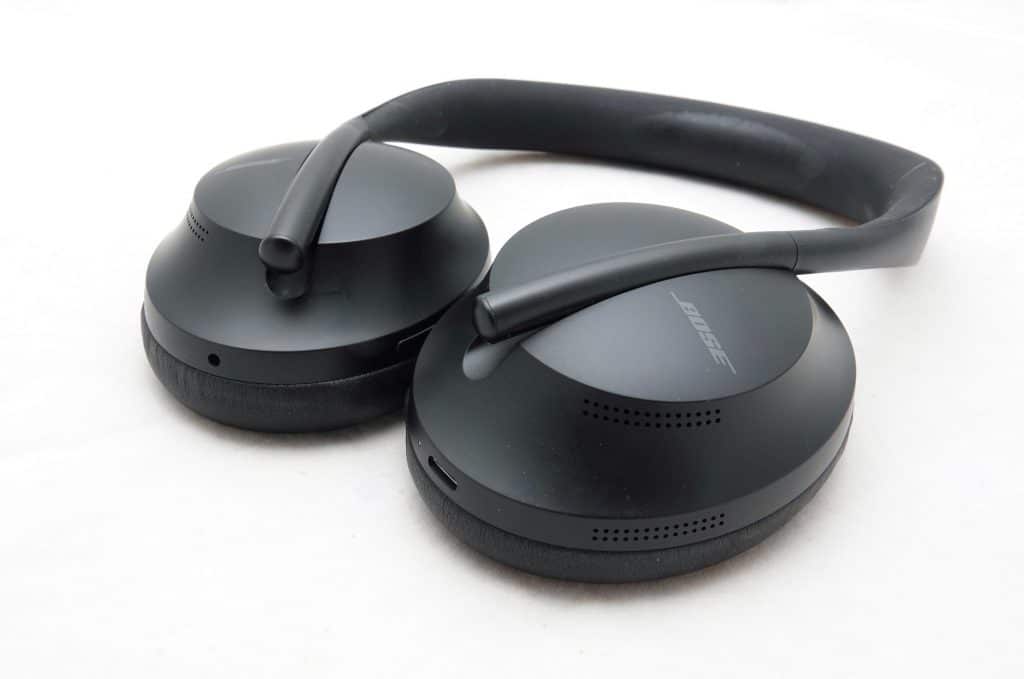 The pads aren't leather, using something synthetic to get the same feeling across, but they're comfortable all the same, and are going to be fairly good on the ears.
It's not just the design that's new, but also the use of microphones, with a few more microphones, bringing the total to six used in the headphones.
Wireless is the way most of us will use the Bose 700 headphones, but just in case, there's a wired option you can use, though you'll have to settle for Bose's continued use of a 3.5mm to 2.5mm connector, with the smaller connection at the headphones. Just don't lose it, otherwise you might not find it so easily at your local store.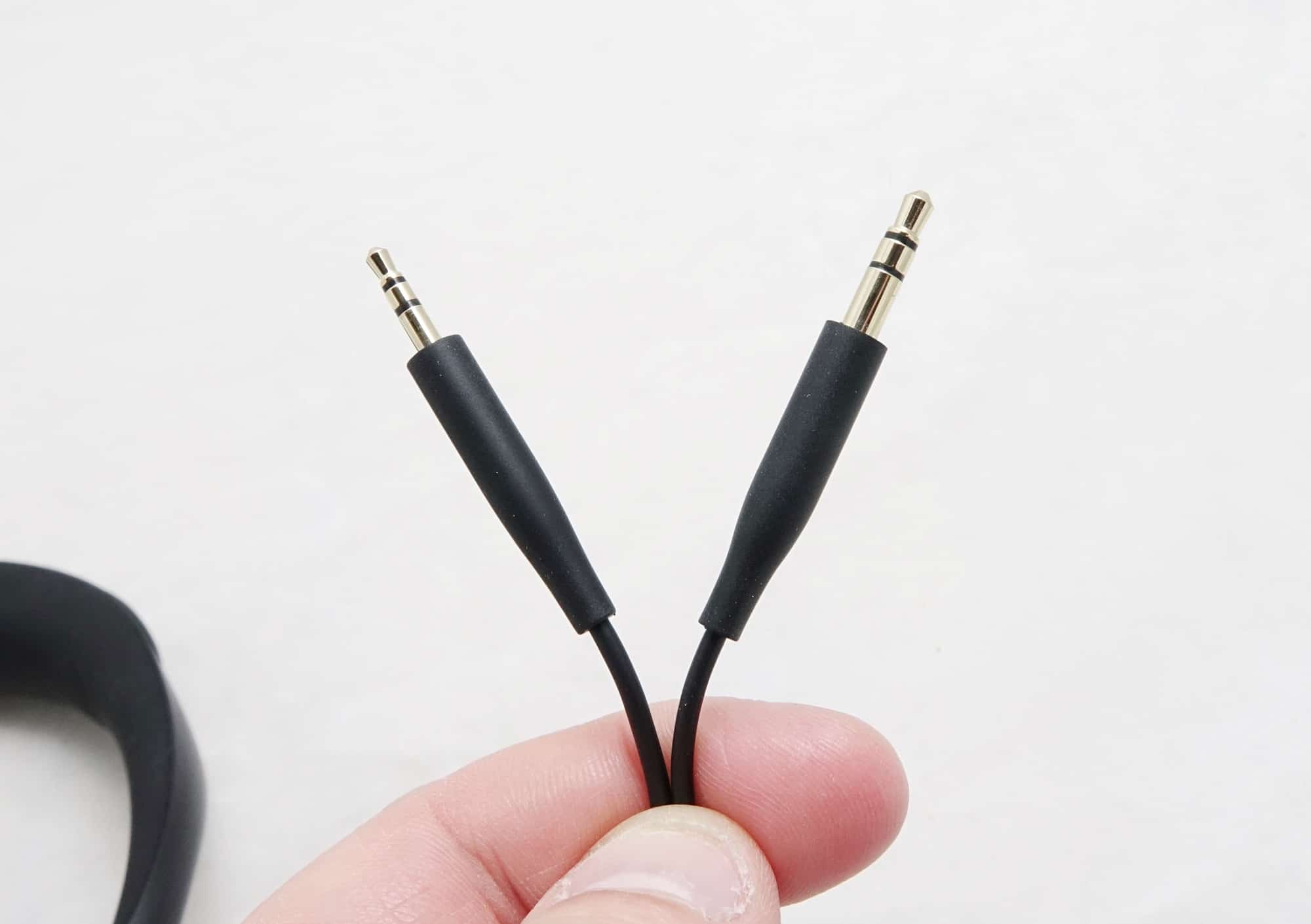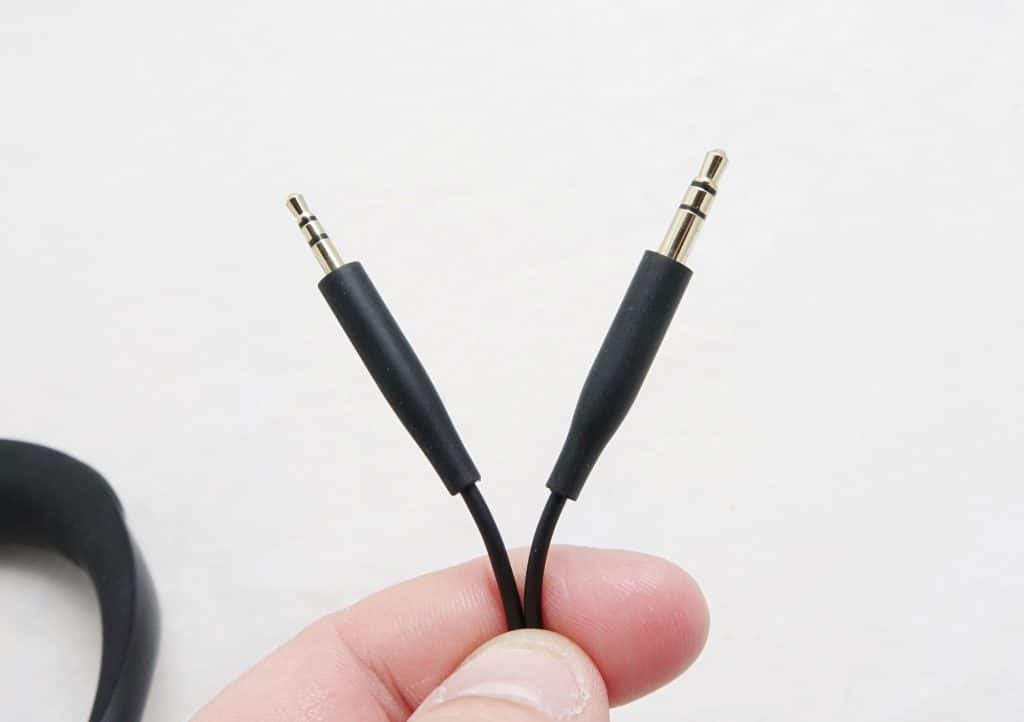 In-use
Aside for that pretty obvious design change, the controls have seen a bit of a reworking, and are now decidedly more modern. Touch controls are fairly normal on the premium wireless headphones, so the Bose Noise Cancelling Headphones 700 should be the same.
And that's what Bose has provided, keeping a few physical buttons on the edges of the headphone cans, while offering a modicum of touch on part of the right headphone. Specifically, it's one part, the most forward part of the right headphone, with the small touch panel there supporting swipes forward and back to change tracks, gradual swipes up and down for volume control, and double taps for pause and play.
You get physical buttons, too, and these will do different things. The left button changes noise cancelling modes and can be held down for ambient mode to hear through the microphones, the bottom right bottom triggers your phone's assistant, and the top powers the headphones on or off as well as throws it into pairing mode.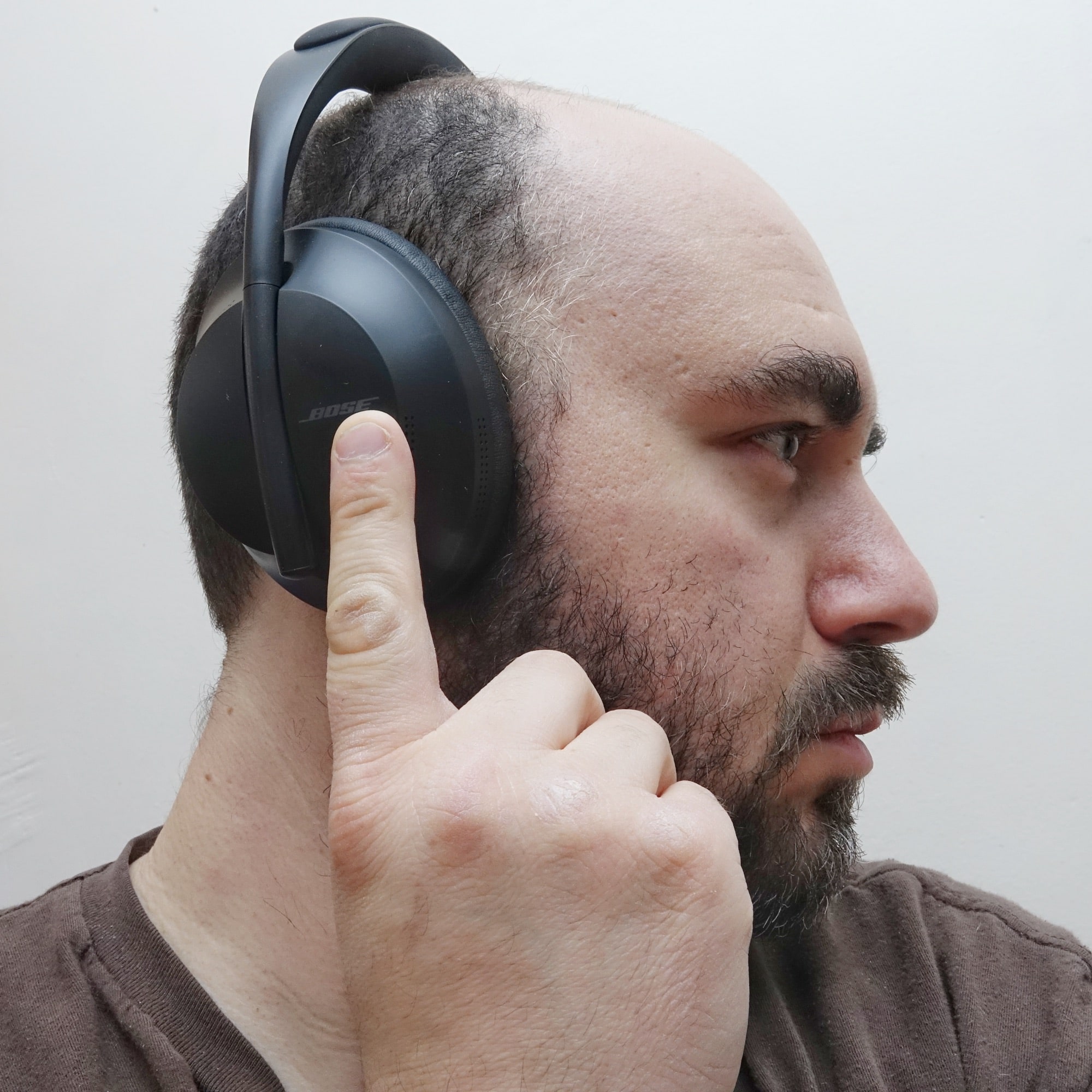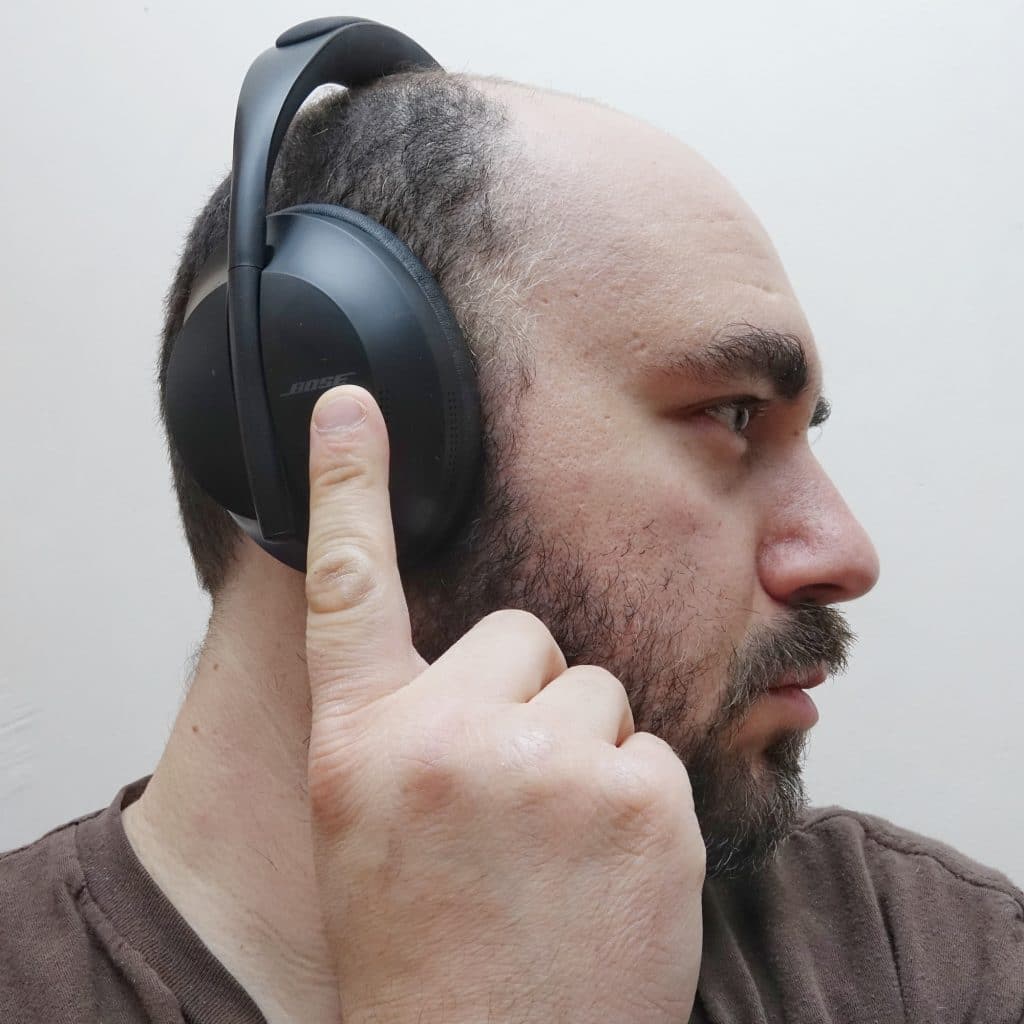 There's also an app if you feel using your phone can give you a bit of an edge, but outside of naming your headphones, linking up more than one pair to the same phone, or giving you another way to control music playback, you won't find a whole heap of control here. About the only thing that may matter on the Bose Noise Cancelling Headphones 700 is that you can set up the degree of noise cancellation when you press the left button. Yay.
Perhaps the worst part about the app is just how awkward it is to connect it up.
Getting the Bose 700 headphones to talk to your phone or tablet over Bluetooth? That's pretty easy. Go to Bluetooth settings, find the headphones, and you're ready to roll. Getting them to talk to the app? Less easy. Open the app, look for the headphones, wait, wait, wait, maybe, no. Do it again. Remove the headphones from settings, try again. Frankly the steps needed to make this happen are a little problematic across both iOS and Android, though perhaps bizarrely, we found Android more reliable, something we didn't expect.
We think the best approach if you do want to use the app is to download it first, and then follow its directions. It seems crazy, because in a wireless world where we all generally know how to connect headphones through Bluetooth that we should need to go this way, but if you want that app, it's an approach well worth considering.
Performance
Throw the pair of Bose 700 headphones on and you'll find a sound and comfort that may be very familiar if you've used any of the Bose QuietComfort models in the past.
The Bose 700 headphones are still just as comfy as they ever were, with fairly large and spacious pads that can contain many an ear in a way rather like a circumaural headphone, without being too much like the proper HiFi style that circumaural is typically represented by.
Tested with the Pickr 2019 Sound Test (which you can listen and use yourself), the delivery from the range was balanced across the range, with solid delivery across lows, mids, and highs. There isn't one area that stands out over the other, and the delivery is just relatively neutral.
Whether listening to Tycho's ambient electronica bliss that is "Glider" or Carly Rae Jepsen's pop smash "Cut To The Feeling", the sounds we clear, the bass evident, and the rendition balanced.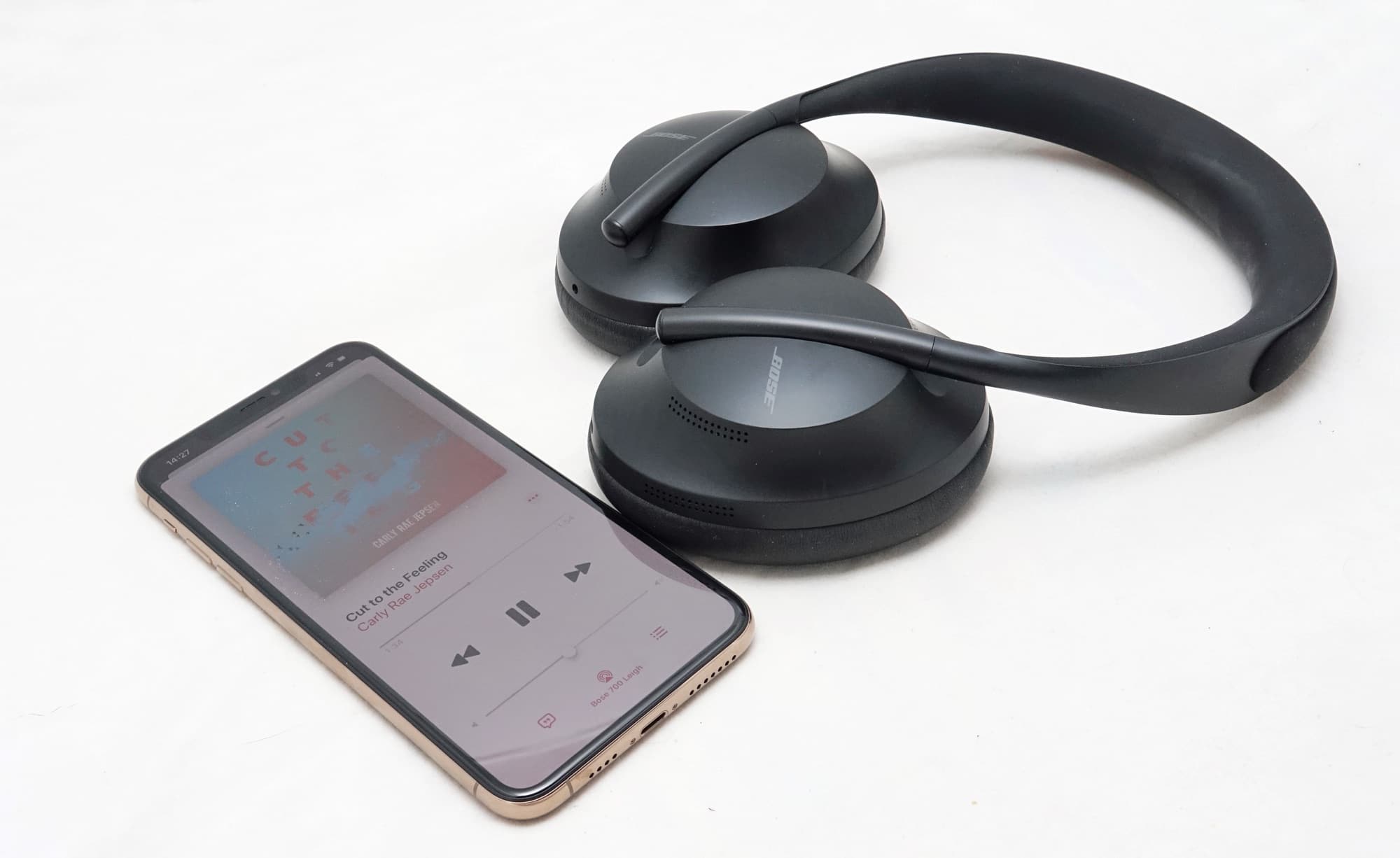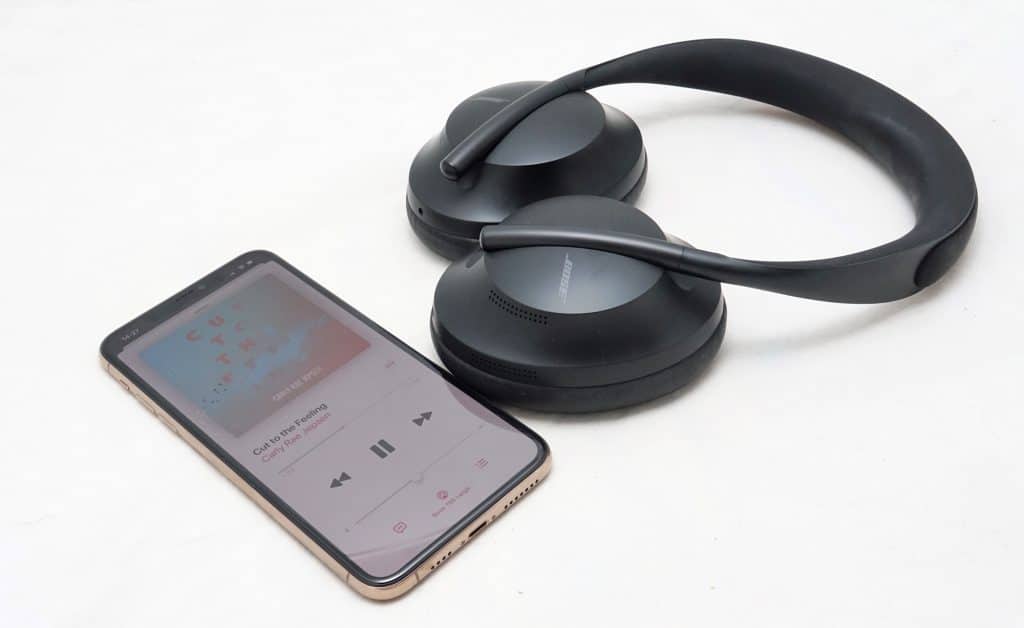 The same sort of feeling was noticed regardless of the genre our music played in our test, and these headphones work very nicely with soul, jazz, classical, or rock. They're detailed and sound very good, even if that sound can be a little sterile and flat.
Bose headphones typically provide a balanced response, compared to the bright sound when headphones play mostly in the highs, or a warm response when the focus is a little more delivered in the mids and lows. For Bose, balance is balanced, and that's what you'll get in these headphones.
They don't really differ dramatically from the sound of the Bose QC35 model that they technically replace, so if you like what you heard in the QuietComfort range, you'll like what you get here.
Where things are a little different is in voice, because you do get better voice when walking around, talking to people without the need to take your headphones off. It's an area every headphone maker is working on to improve things, and in the Noise Cancelling Headphones 700, Bose has clearly made use of those six microphones to deliver better voice while walking around. Talking to people on the phone in otherwise busy areas provided a clearer sound, and one they didn't complain about at all.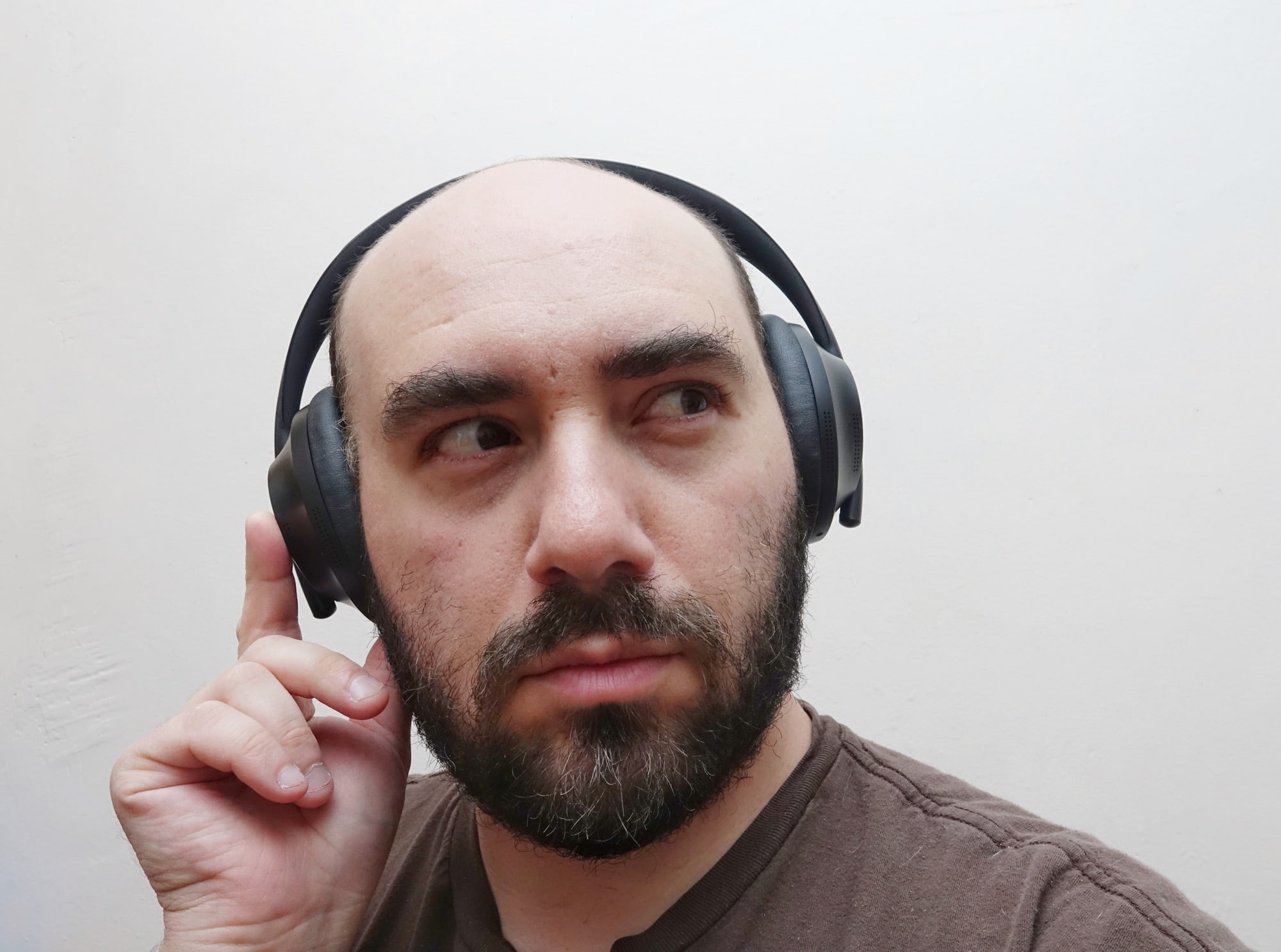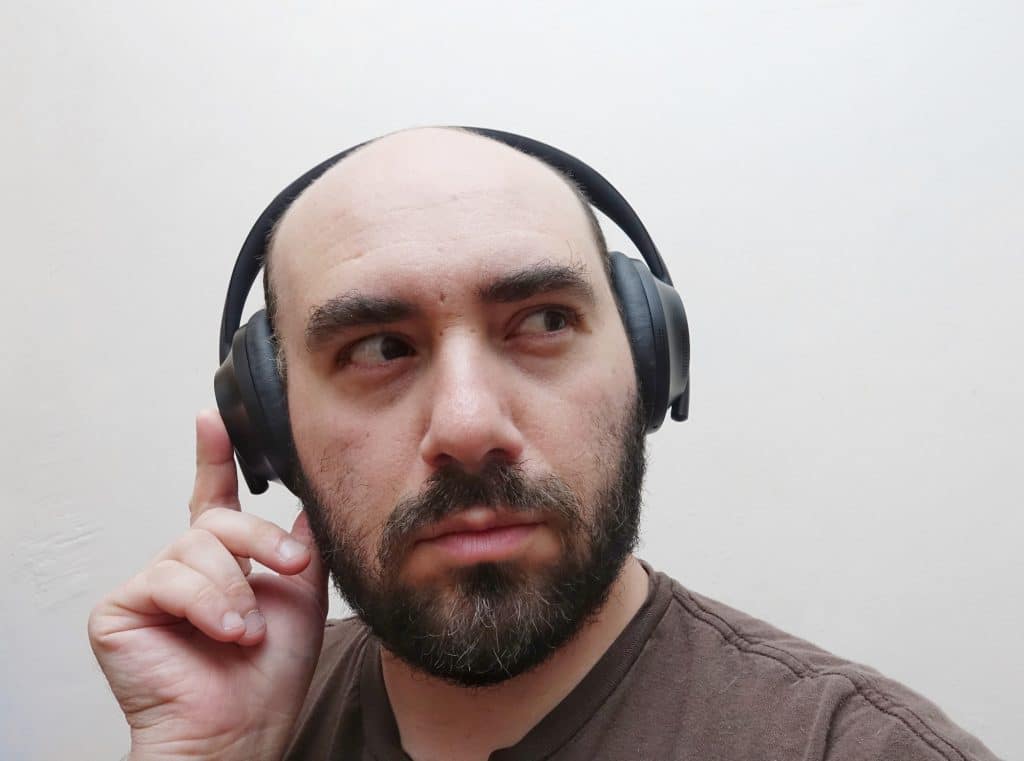 Battery
While not everyone is necessarily going to fall on love with the overly flat yet still balanced response, one thing we can all find common ground in is the logic in the battery alerts.
Rather than tell you how much battery life you have left with an arbitrary percentage count, Bose tells you with an hour amount. "Battery 16 hours," a female robotic voice might chime in upon powering on the Bose Noise Cancelling Headphones 700, and you can call it up again by holding the forward section of the right headphone case, the touch panel signalling a battery check.
Bose's 700 headphones are actually rated for up to 20 hours, and it's a fairly realistic time overall. We found around that was possible, though we'd invariably charge well before that, simply because Bose has switched to Type C USB, the same port shared by many a laptop and tablet. It means you can stop charging one and plug into the other, and you only need the one plug.
Now Bose isn't the first to adopt Type C charging on its headphones, but it is nice to see all the same, and really convenient, too.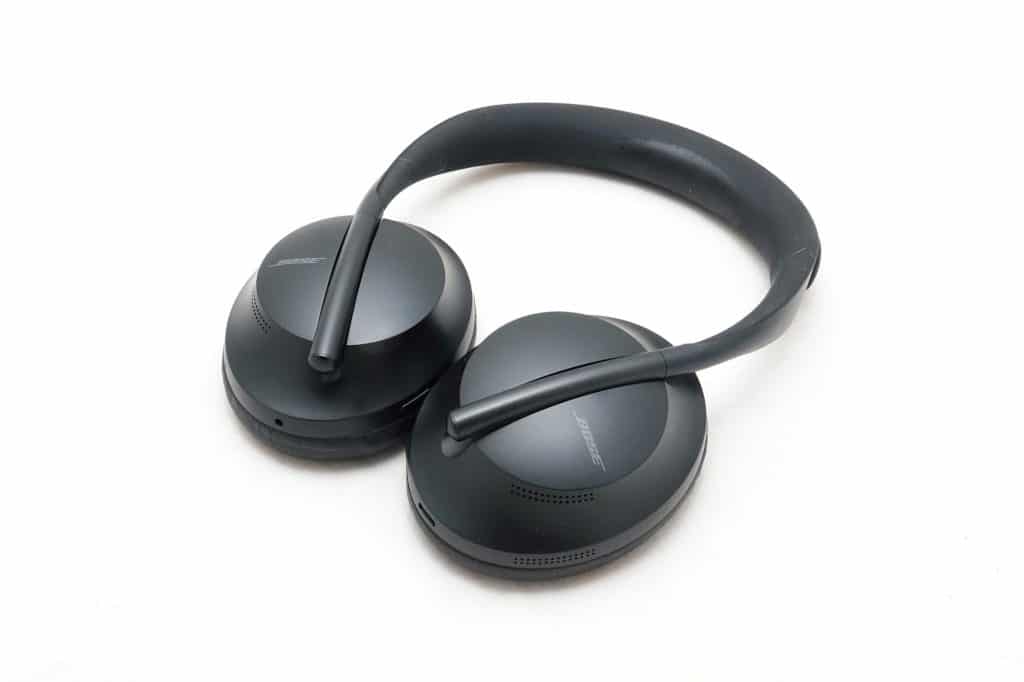 Value
One of the serious points about the Bose Noise Cancelling Headphones 700 (aside for the seriously long name) is the fact that they aren't inexpensive at all. At a recommended retail price of $599.95, the Bose 700 headphones actually sit in the upper echelon of noise cancelling headphone pricing, though street value is a good fifty or sixty lower.
Perhaps rather confusing, Bose is leaving the previous QuietComfort 35 II in the market at $499.95, an interesting move given the similarities. It's street price is lower and closer to the tune of $399, but it's really unusual leaving these generations for sale at the same time.
While there is definitely a new design between the two, the sound profiles are almost identical, with the major differences beyond design largely being the use of microphones for talking on the phone. You also get a new app, but that's largely it, making it an expensive upgrade of similarities for previous Bose QC35 owners, and really only logical for a new headphone owner or someone moving from something even older, perhaps the wired Bose QC25 headphones.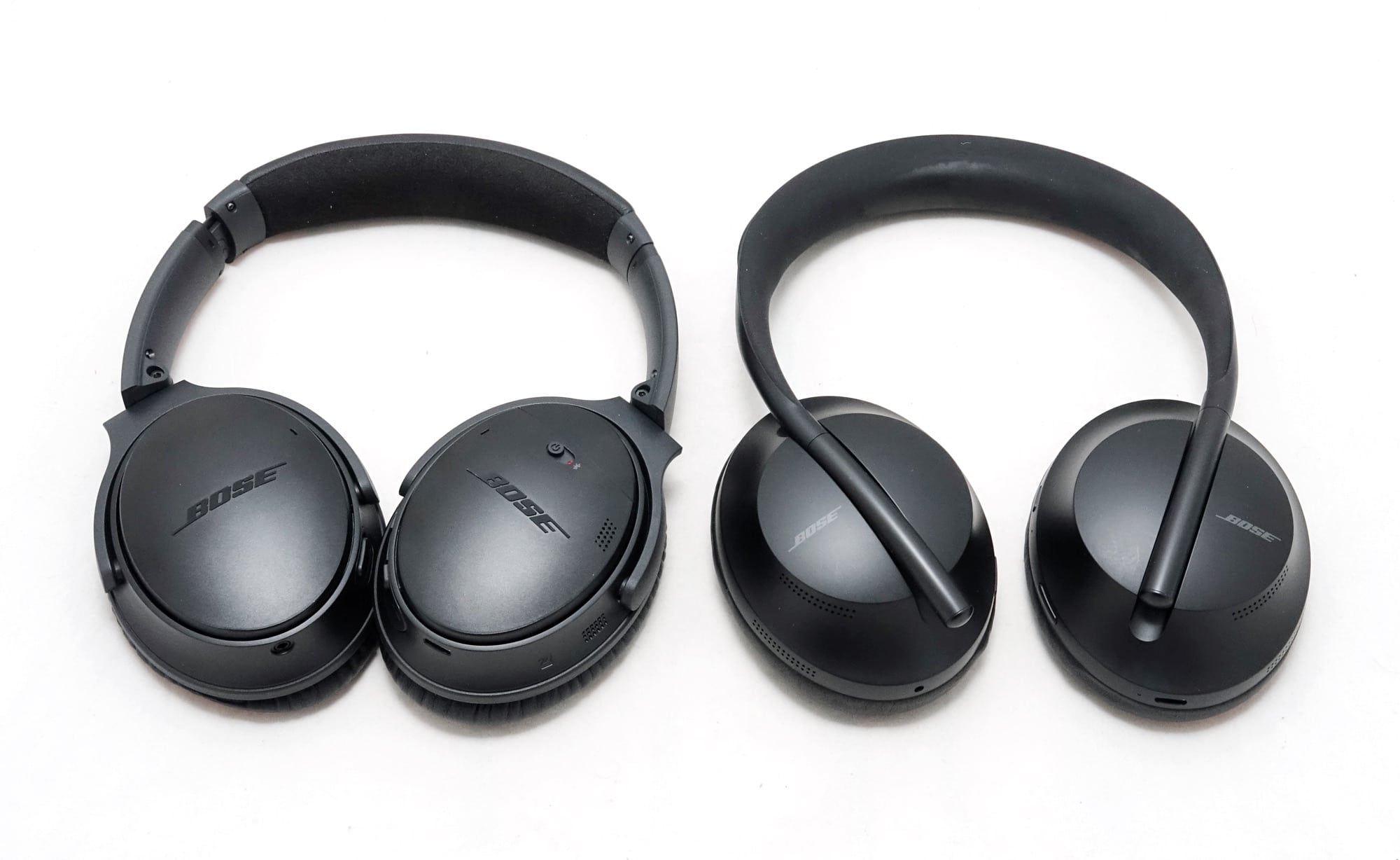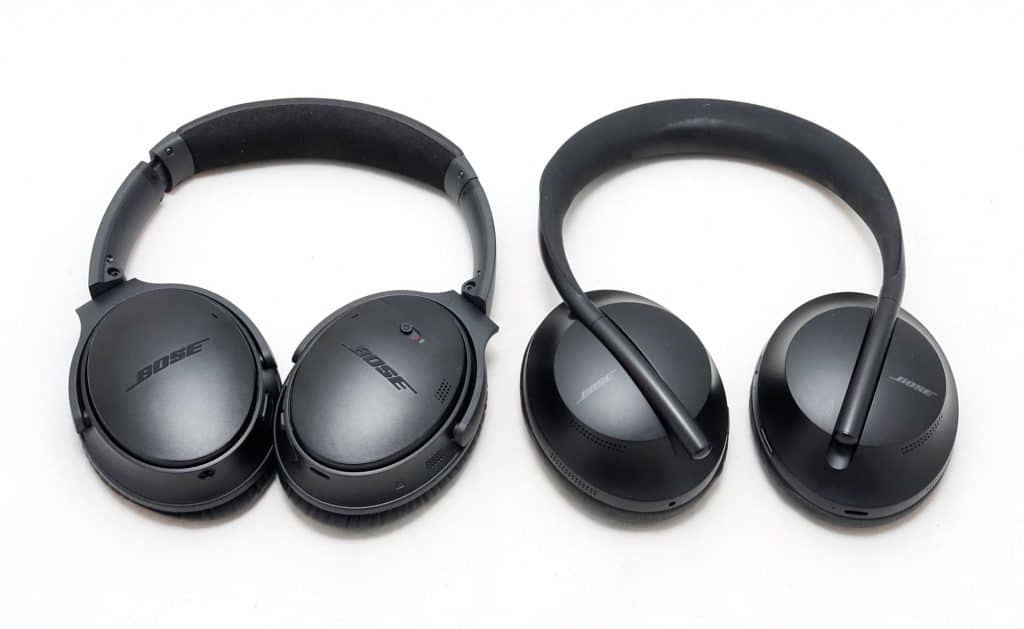 What needs work?
The lack of distinction in the previous generation is perhaps the biggest issue in the Bose Noise Cancelling Headphones 700, if you can call it an issue. There will be many that won't simply care about this, and that's fine, but it's worth noting.
Bose could well be taking the view of if it ain't broke, there's no reason to fix it, and that's fair.
The lack of warmth may therefore not be a problem but rather intentional. Bose sound is typically flat and balanced, not really sticking with one style over another, and letting the music be heard to way the artist genuinely intends. Not all brands genuinely deliver that when they say it, but the balance from Bose does achieve that.
Our issue is that it lacks the warmth from the mids and personality of other serious competitors, such as Sony's WH-1000XM3 and the headphones coming out of Bang & Olufsen. That's not a problem if you don't want that, and we can all probably agree that choice is good, so Bose offering a headphone that isn't warm plays rather nicely to Sony which does.
Perhaps the main issue then should be addressed to the noise cancellation technology, which doesn't appear to be a huge leap over anything else, or even over Bose's previous technology. It definitely works and quells the outside, but not to the level we've seen in other headphones.
There's no attempt at adaptive noise cancellation as far as we can tell, and while using an app has become a way to deal with noise cancelling in different environments on the go, Bose just lets its take on noise cancelling deal, and we're not sure it's necessarily enough. On trains, for instance, you can hear a whisper of the carriages moving along the rail, something that appears largely absent in competing models. Walking in a crowd, you still get some of the bleed in.
If anything, we'd say that the noise cancellation in the Bose 700 headphones is as good as it was in the QC35 II, but that it hasn't really moved on. They're still great, noise cancellation technology is getting better, and Bose isn't quite on the same level.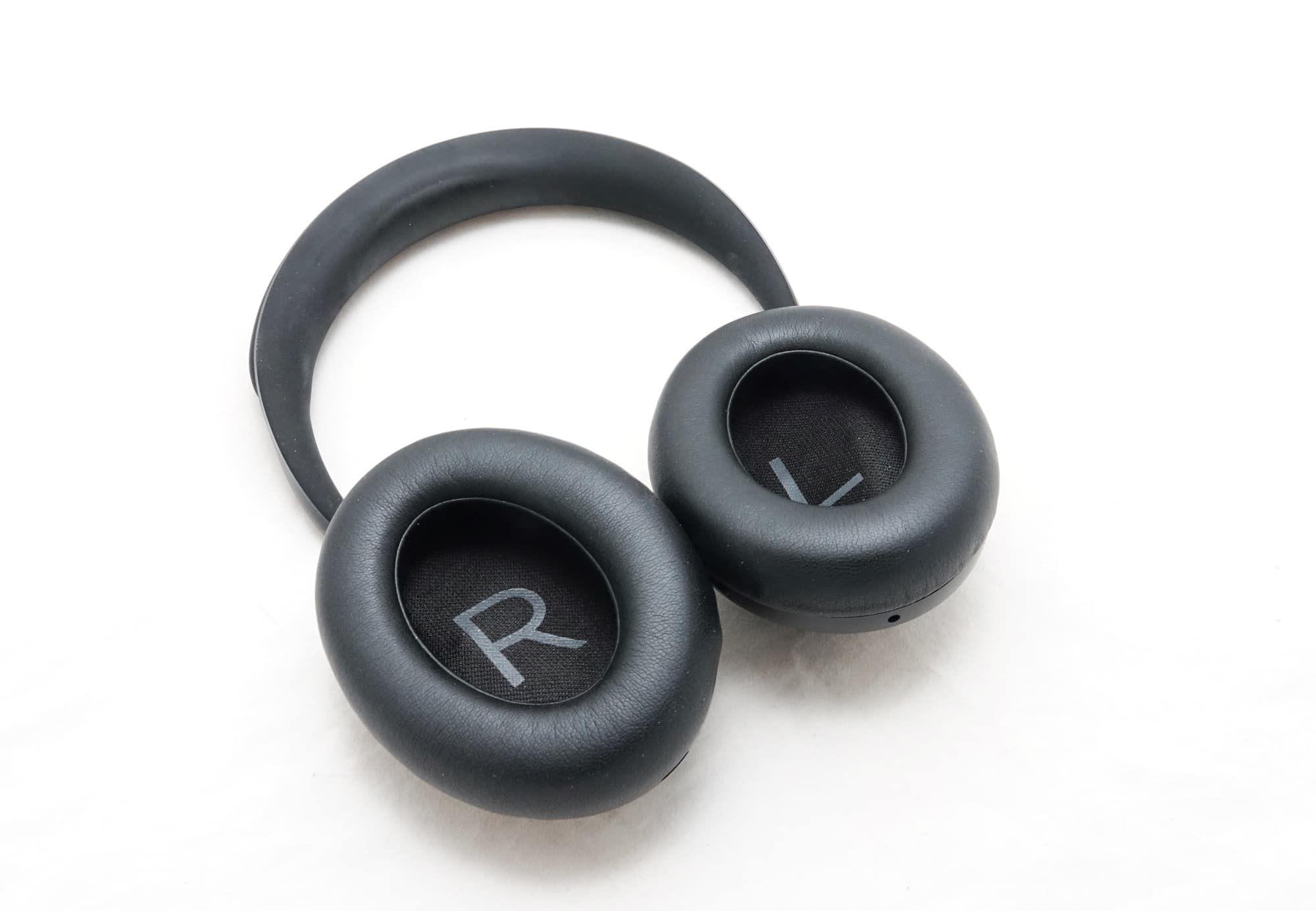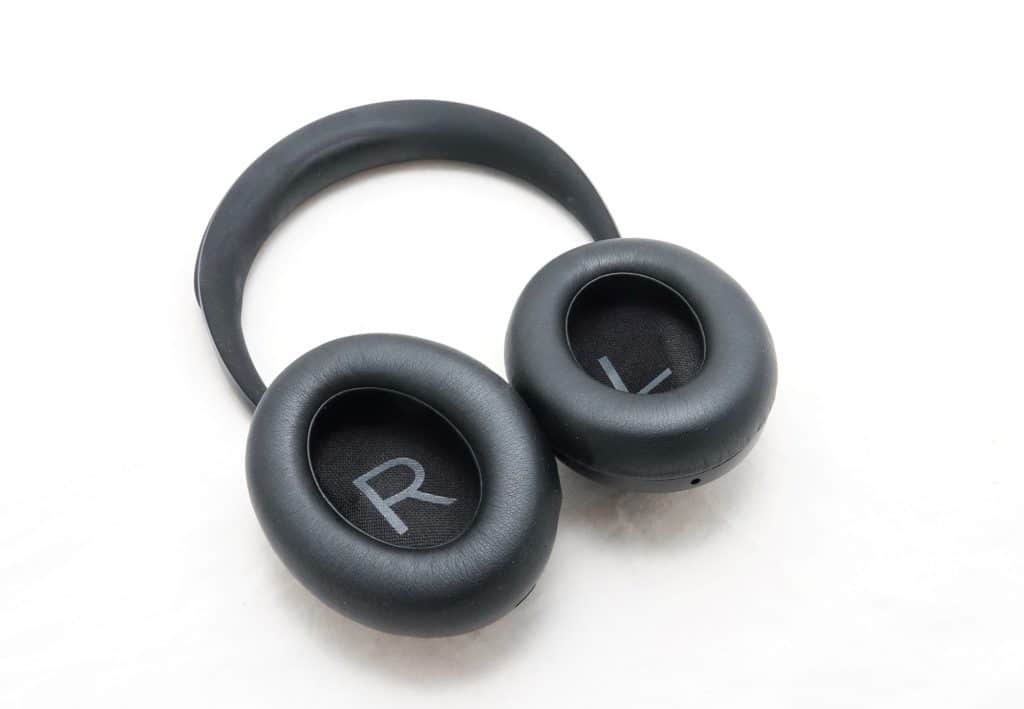 Final thoughts (TLDR)
When you think of the Bose, we wouldn't be surprised to see words like "reliable" synonymous with what the company makes. From speaker to headphone, it's a brand that focuses on reliable sound renditions that deliver what the music typically intends: a balance and simplicity that doesn't force you to think the gear is doing anything different.
Bose products rarely push one specific style of sound over another, and much like how Bang & Olufsen lives by its "signature sound profile" approach, Bose is similarly reliable in its expectation of balance.
In the latest headphones, the Bose Noise Cancelling Headphones 700, the company is clearing up its marketing even more so by stating exactly what the headphones do on the box. No more of this "QuietComfort" model familiarity, because now the company will point it out. You want noise cancellation? Here it is.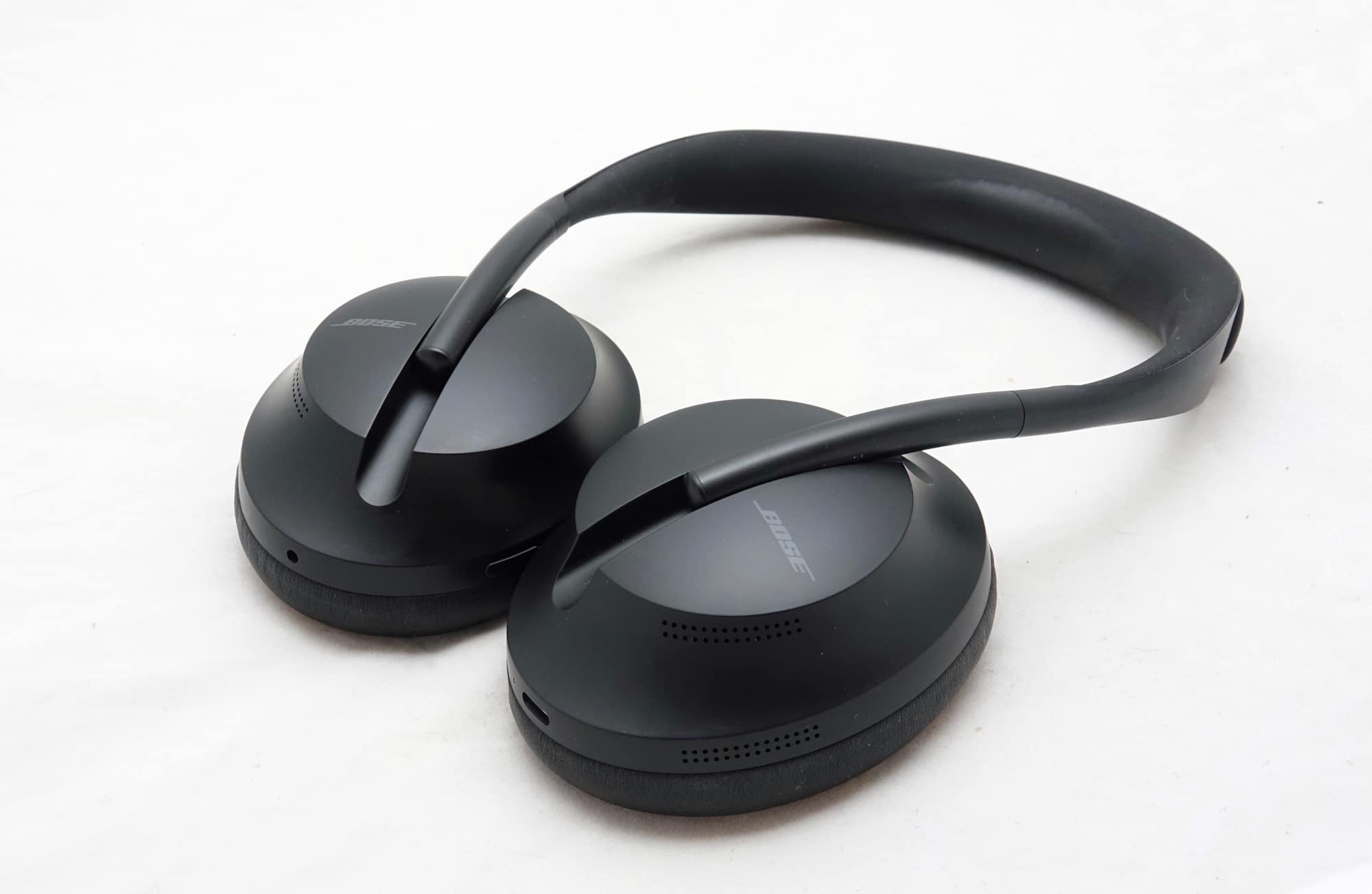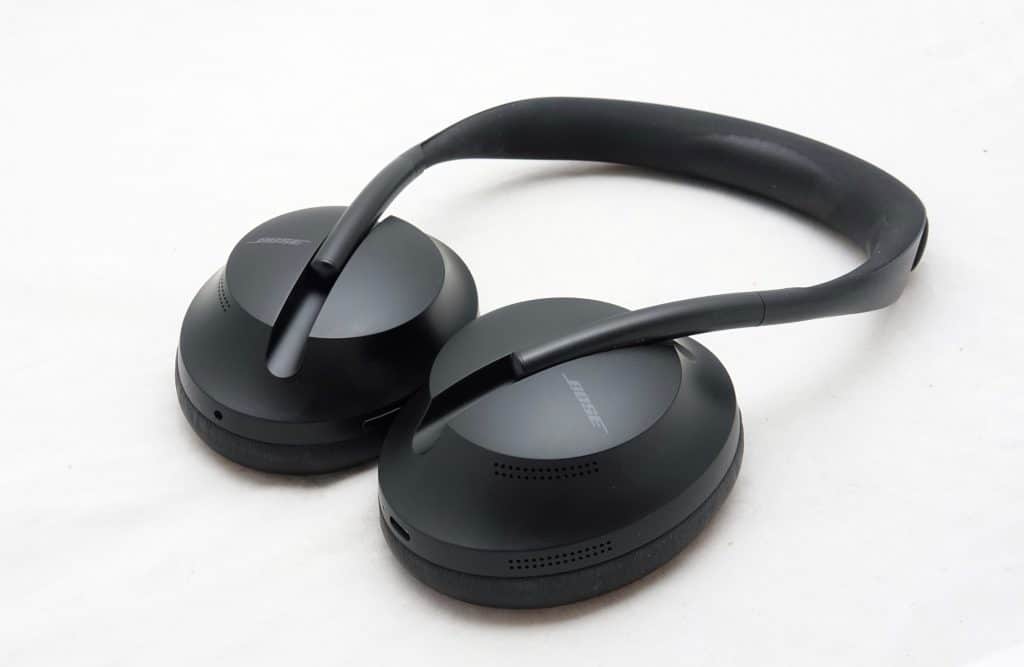 It's not the most exciting noise cancellation we've seen, and in an era where noise cancellation is rapidly evolving to become more adaptive, it could definitely see some improvement, but it's just as good as it ever was, and will work for most situations.
The sound is still typical Bose, though, with that balance some people crave. We know people who prefer the flat response to anything warm like a speaker, and that's fine. There is nothing right or wrong about the style of sound you might prefer, because all that matters is you prefer it.
If you like warmth, there are options. If you like bass, there are options. If you like bright and poppy, yes, there are options. And if you like balance, the Bose Noise Cancelling Headphones 700 are one of those options. The Bose 700 are reliable headphones with reliable, balanced sound, perfect for people who like sound to be just like that.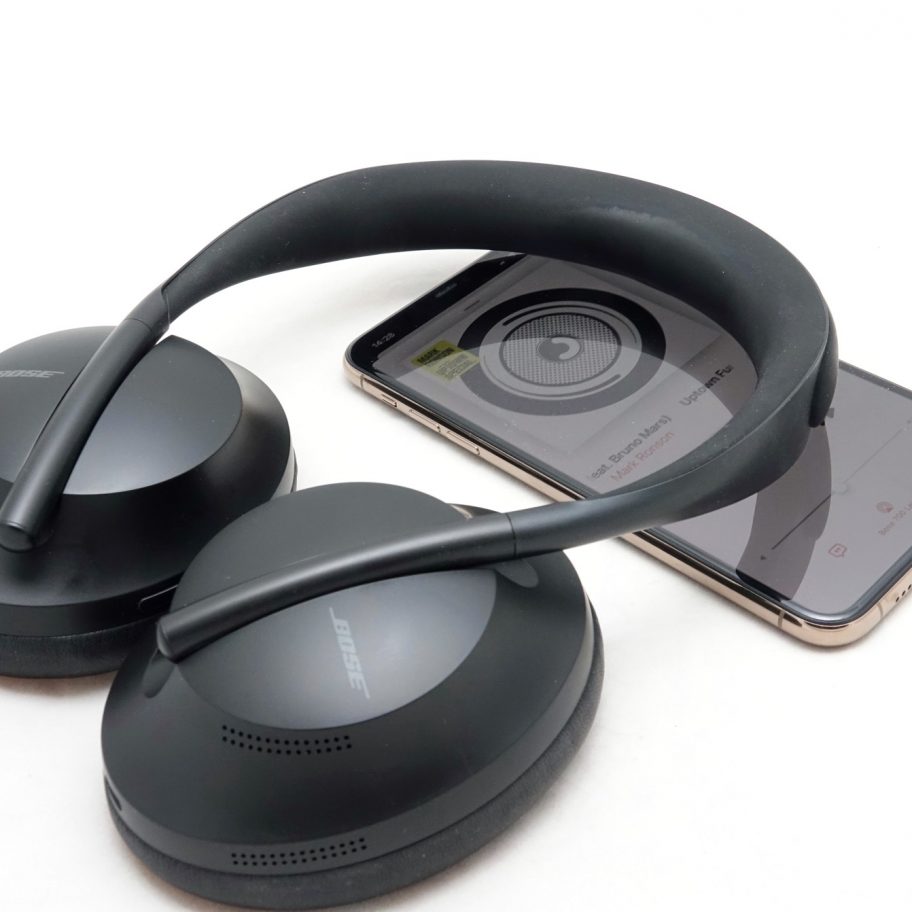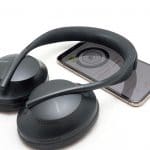 Bose Noise Cancelling Headphones 700
The good
Nice new design
Comfortable
Balanced and detailed sound
Touch controls on the right headphone
Microphone quality for calls is one of the better features
The not-so-good
Lacks warmth and personality
Not a dramatic leap over the QC35 II
Noise cancellation doesn't appear to be adaptive
Wired connectivity still uses 2.5mm to 3.5mm cable
Expensive