Quick review
The good
Surprisingly warm sound
Includes a battery bank in the case
Great value
The not-so-good
Needs a little more bass
Single button controls aren't the best
Suffers from the more the occasional cut-out
Apple's AirPods may get all the totally cordless attention, but it's not alone, and at under $100, Trndlabs' Nova deserves its share.
We live in a mobile world unencumbered by cords and wires, and so it makes sense that little else in our lives requires these stalwarts of a time that wasn't so long ago.
Take the recharge cycle: some phones can be charged simply by touching the phone to the surface of a charging dock, providing power through the contact and without plugging anything in.
Payments are similar, because why would you want to pull your credit or debit card from your wallet or purse when you could simply tap your phone or smartwatch to the EFTPOS terminal?
It all seems so delightfully easy, and the same should be true of earphones.
Wireless earphones aren't exactly new, and thanks to Bluetooth, we've all had access to them for some time, but truly cordless earphones? That's a fairly recent thing, and while Apple has already taken a bit of market share with its EarPod-inspired wireless AirPods, one new brand could give it a run for its money, cutting the cost and delivering on quality.
Design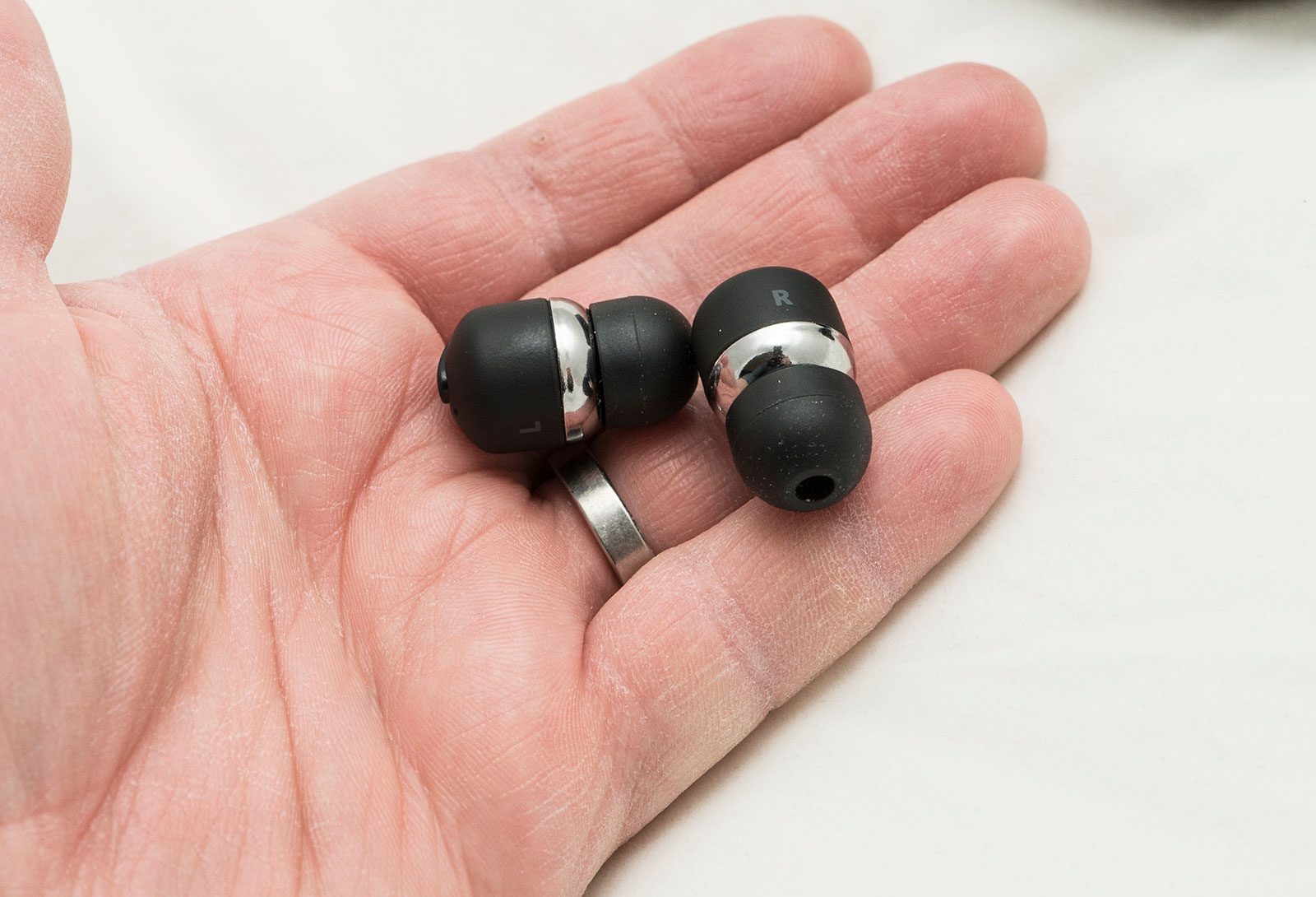 The first pair of Trndlabs earphones we've played with, the Nova takes the earphone and cuts it back to something smaller, killing the cord and letting two individual earphones speak to each other over wireless radio.
And really, that's all they are: earphones, with little nubs at the end to include the battery and Bluetooth bits and pieces.
Seriously, the design of Trndlabs' Nova is about as simple as it gets: these are earphones, and wireless earphones at that. No extra design has been thrown in, because what you see here is what you get.
And maybe a little extra.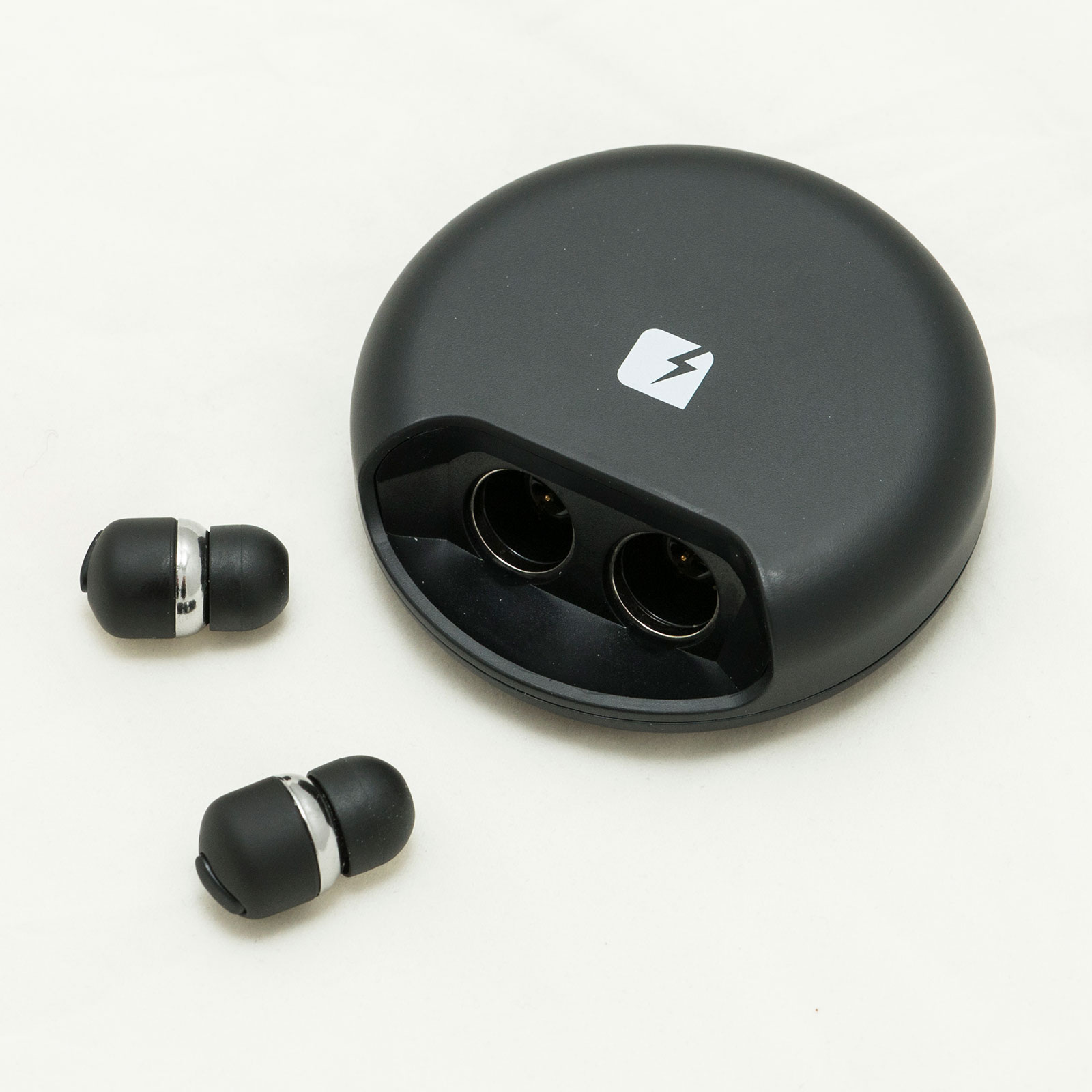 Features
Outside of that positively diminutive design, you'll find a charge case provided, giving you a way of charging up the earphones easily.
However, Trndlabs has decided to not only get in with a charge case for the earphones, but also a charge case for your actual phone, providing a USB port out and a 2800mAh battery.
A little LED-based battery meter gives you an indication of how much charge you have, and if you don't use the power bank for your phone, you should get 20-30 earphone charges out of it.
The whole thing is wrapped up in a neat little circular disk of a thing, and it all looks a little like a hockey puck, though we wouldn't go "game on" with the thing.
Trndlabs' Nova earphones and rechargeable case are for using, not for gaming.
In-use
Sticking the Trndlabs Nova in your ears, the first thing you'll notice is how ridiculously small these things are. There's just no way to overstate how remarkably tiny the Nova earphones are, because they are majorly minute, even though that sounds marginally oxymoronic.
Imagine the tips of your regular earphones, those silicone pieces that get pushed into the inner opening of your ear. Now add a little more length and you'll have the Nova nailed, because that's it.
Sufficed to say, these earphones are so positively puny that you'll wonder how they even exist at all. Even finding the "L" or "R" for ear use can be difficult, with the notes on each earpiece, small as they are. Like the earphones.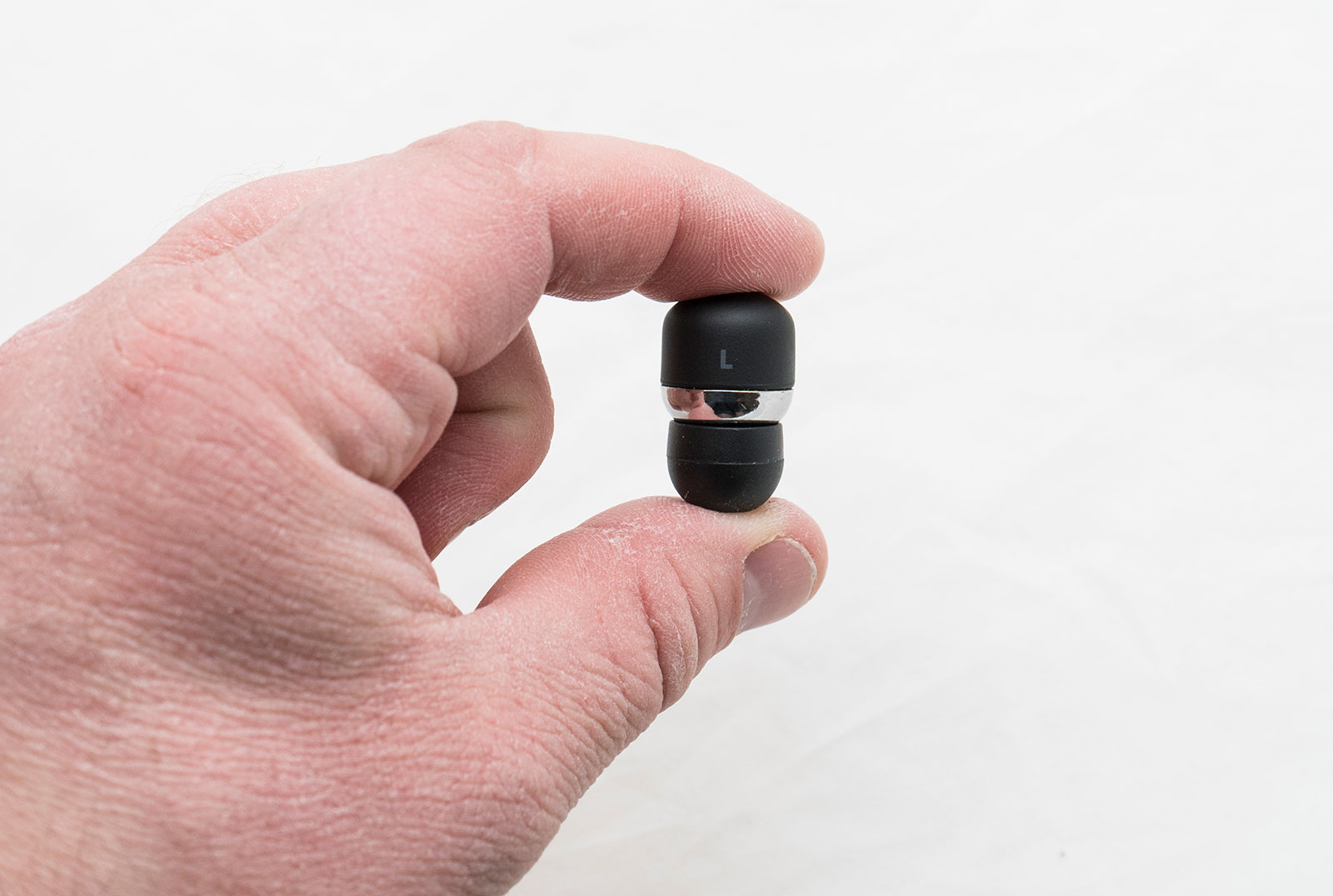 In fact, the size even makes a dent on the controls, giving you one on each side, a simple push button that will let you pause and play, and of course turn each earphone on. That last part is a requirement of the Trndlabs Nova earphones simply because the two channels – left and right, as the earphones will sing to each ear when they're on and working – aren't paired the moment you take them out of the case.
Rather, they both need to be switched on in each ear, finding each other in a matter of seconds before letting the duo connect with your phone.
We guess that's just the price you pay for a budget pair of totally wireless earphones, and honestly having to press a couple of buttons upon each use is a small chore for the cost.
Plus once they're connected and talking, you're ready for these tiny earphones to make some noise.
Performance
Shockingly, that tiny size reveals a more impressively packed sound than we could have ever expected.
Tested with the Pickr Sound Test that we use for every headphone and speaker review, we were genuinely surprised to see these miniature music makers made more of an impact than their $99 price tag would normally imply.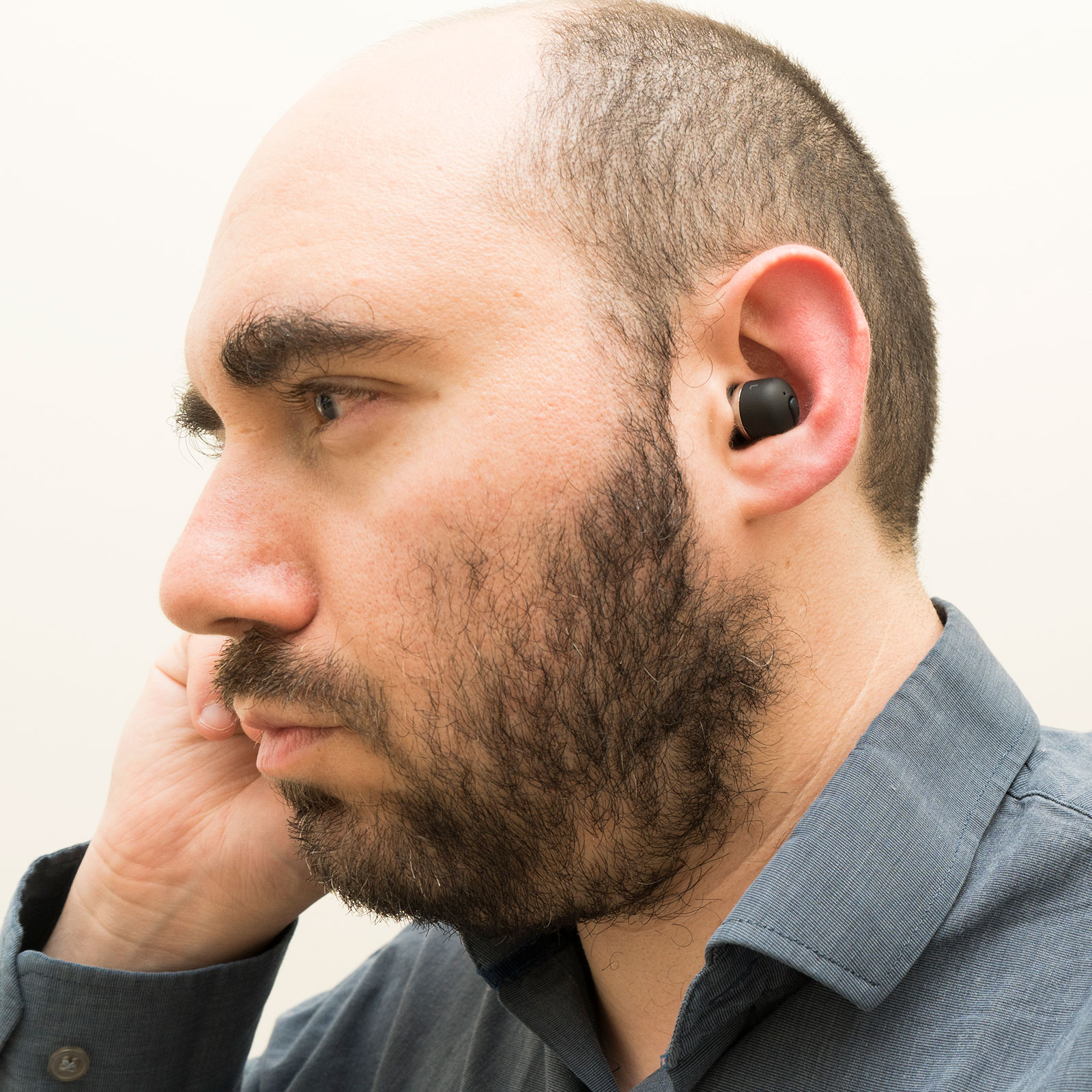 Here's the thing: budget earphones are normally cheap.
We use the term cheap not just because they're inexpensive, but because they're cheap. Earphones and headphones made for a budget tend to be cheap not just in price tag, but also sound, often providing a shallow high-heavy sound that works well in pop and dance, but not much else, missing out on the balance you usually want for music.
And while Trndlabs' doesn't nail balance, the result we found was much better than expected.
For instance, in the electronic tracks from both Ellie Goulding and the Propellerheads, we found a nice tonality in the mids with the typical solidarity in the highs, while the bass was there buy slightly withdrawn.
The sound wasn't entirely balanced or accurate, but it was definitely warm and comfortable, something we heard in the R&B and modern soul of Mark Ronson and older but beautifully mastered engineering of Michael Jackson's "Billie Jean", which offered less emphasis on the bass but still a clear distinction and separation of percussion and vocal sounds.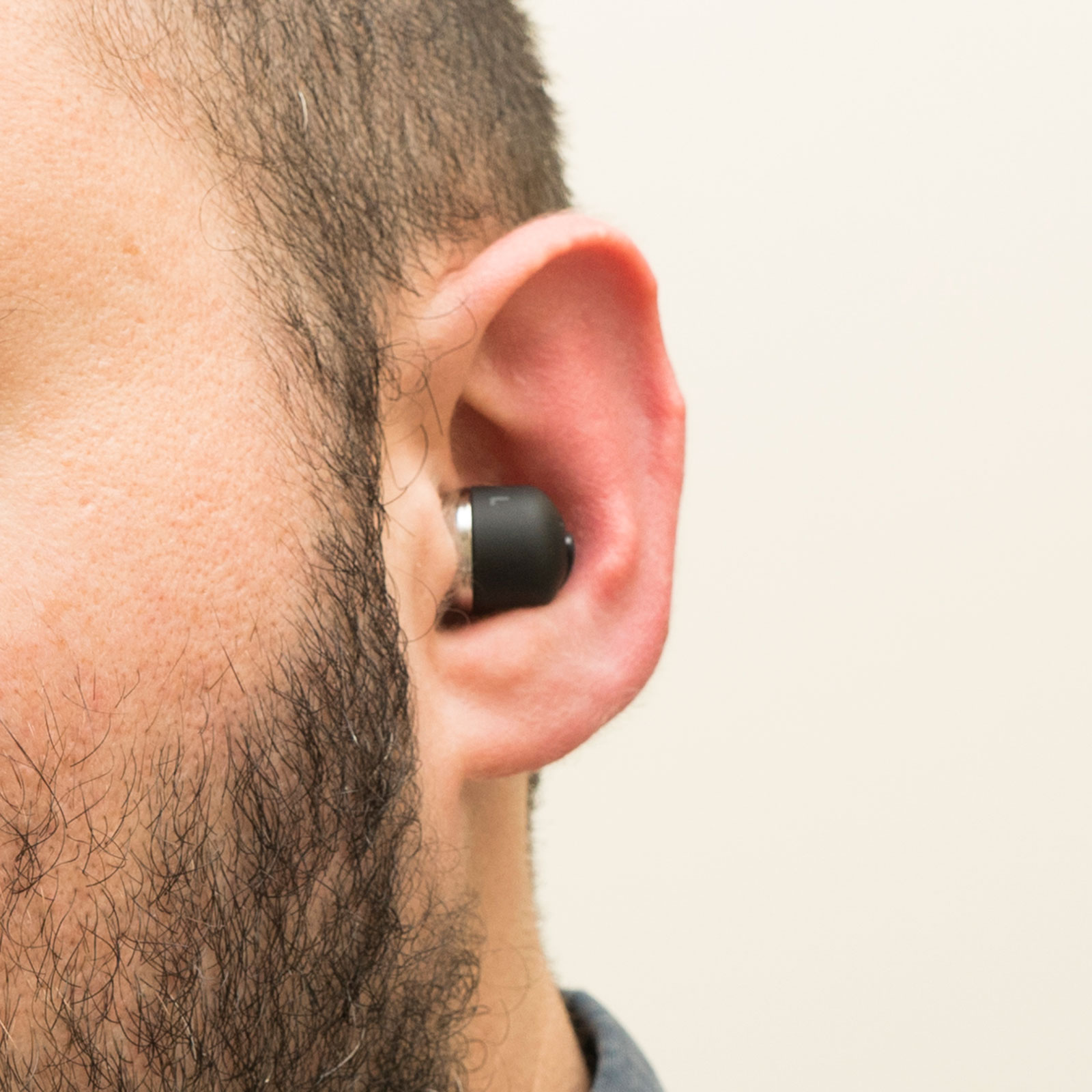 In rock, the reduction of bass lets you feel the punch of a bass drum, though it can come off a little shallow, something we noted in The Deftones.
Meanwhile, music that doesn't rely on heavy bass offers a softer side, such as what we could hear in the jazz of Dave Brubeck, of Miles Davis, and of Christian McBride.
You won't really find the bottom end here unless the sounds have been intentionally mastered that way, and that means no extra bassy drums or heavy bottom end snap of a bass string, but the sound is definitely comfortable, and warmer than a sub-$100 pair of earphones has provided to us in the past.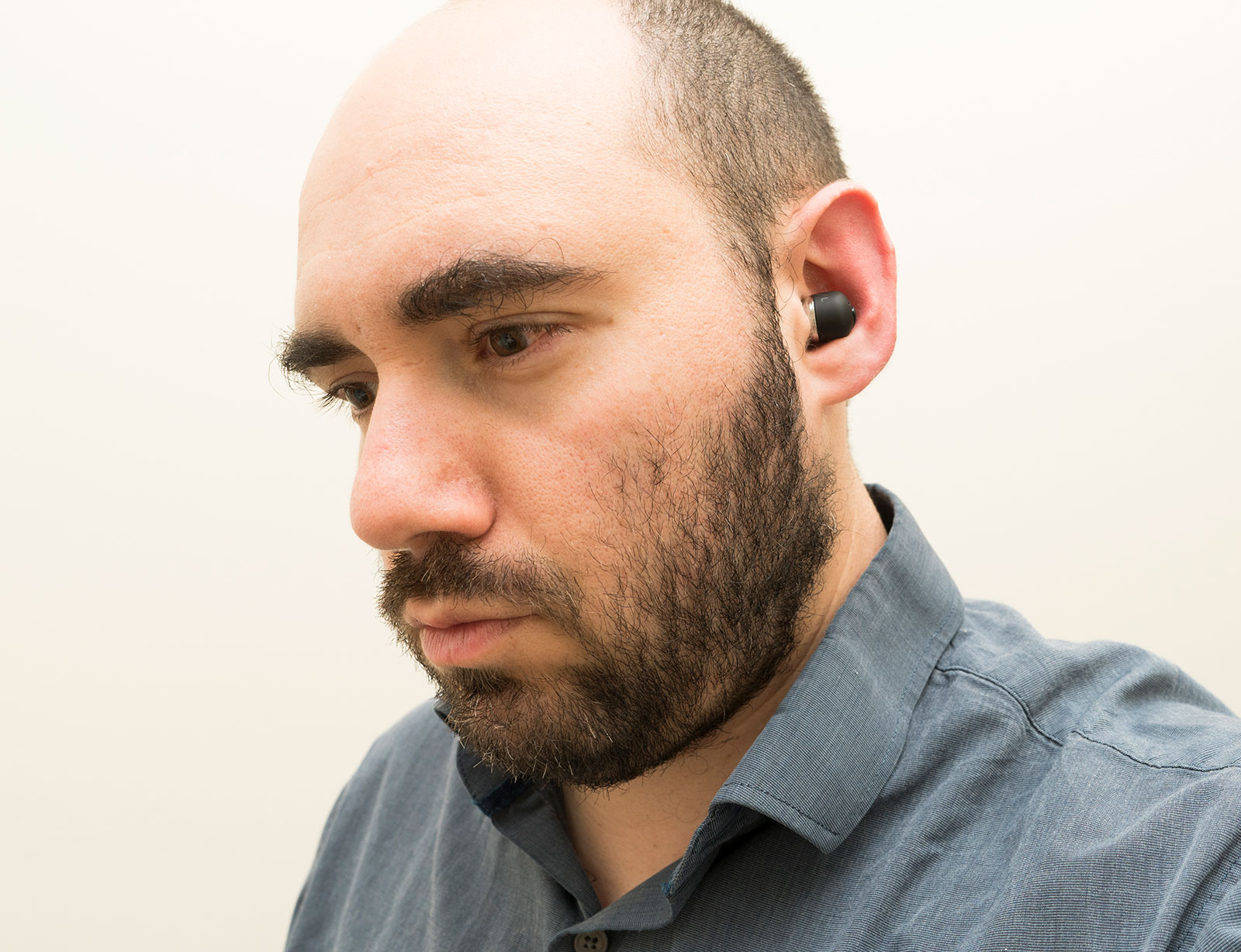 Battery
Over in the battery life department, you'll find two ratings for usage, with the first for actual real world use, while the second is for charging through the included battery-built case.
The first test revealed close to three hours were possible for each earphone before needing to be charged using the special case. That means all-day listening isn't exactly possible if you consider "all-day" to be never taking them out.
However, if you like having a break in your listening time and taking the earphones out, the charge pack offers a good 50-60 hours worth of battery life and charges the earphones in a good hour.
All up, you can get a day of life provided you don't wear the earphones all day.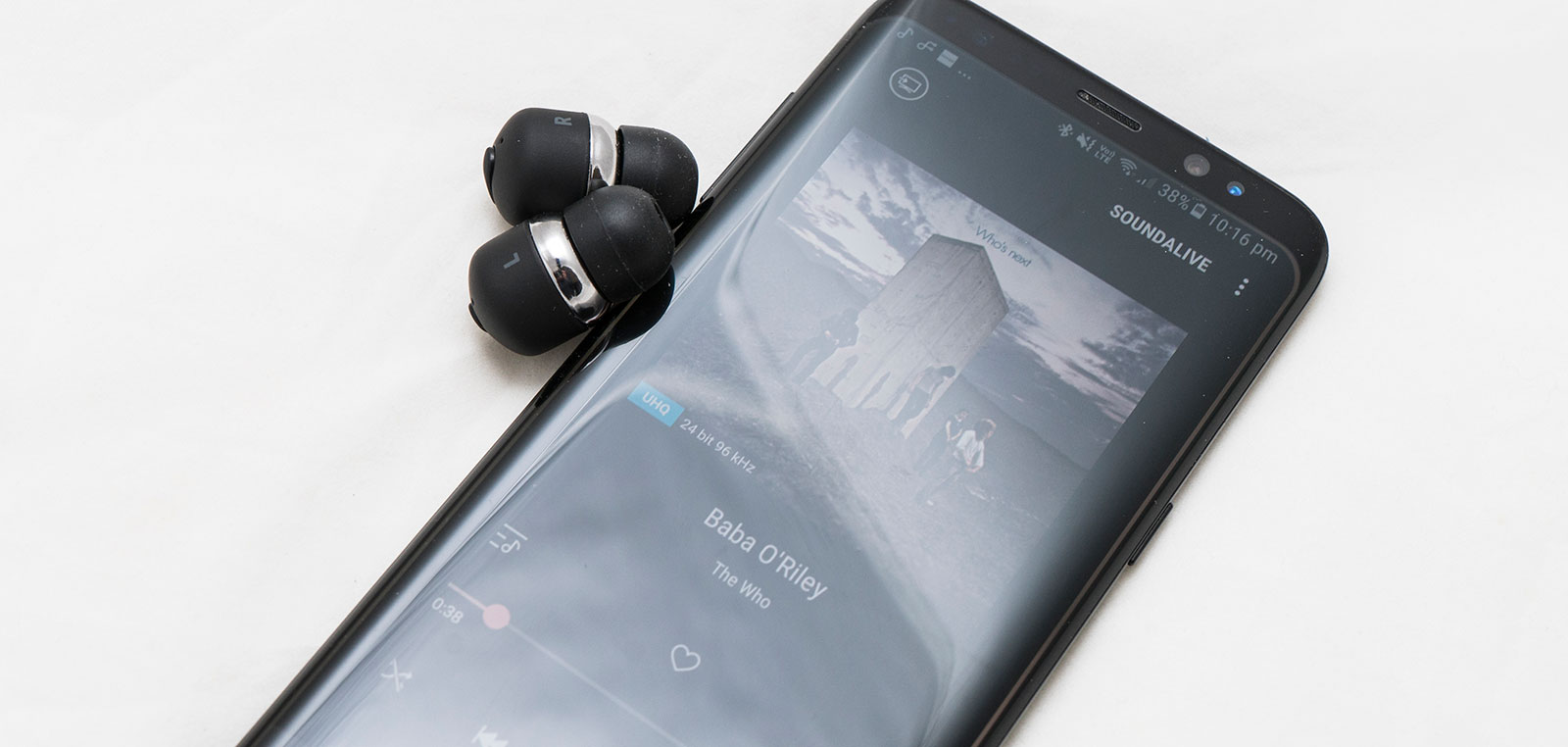 Value
Value is one area where Trndlabs' Nova scores massive points, because carrying a price of $99, these wireless earphones really nail value.
The earphones offer relatively balanced audio, there are no wires, and there's a 2800mAh battery inside the casing basically giving you a power bank.
What needs work?
While value is more or less nailed and the sound with it, Trndlabs' Nova needs a few quirks worked out, and these are mostly around controls and connection.
The first is the easier to get around, because with only one button on each side, your controls are rather limited. Fortunately if you have a smartwatch or other wearable, you can control the playback beyond pause and playback that way, or just rely on the phone itself. This isn't such a big deal, and neither is knowing that you'll need you sync the earphones each time you take them out using that one button.
That's pretty fair, and acceptable given the $99 price.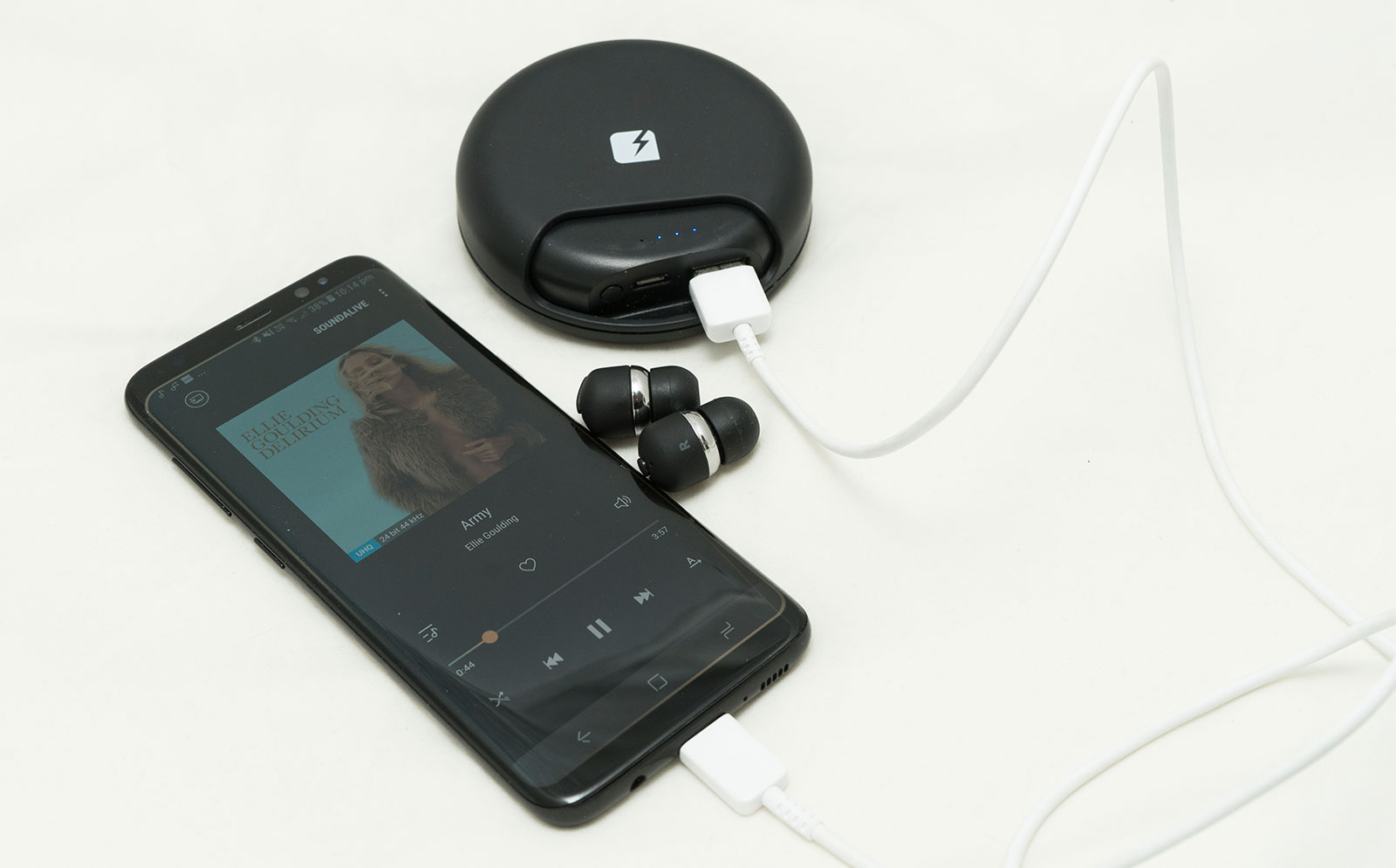 What does need a bit of work, however, is the wireless connection, which started to cut out on us regularly towards the end of the review.
We're not sure why, but it would occur when the phone was a little further off from the earphones, such as in our pocket on walks or in crowded spaces. When this did happen, we found the left earphone would keep playing while the right cut out and tried to grab the buffer.
Granted, this could be one of those teething issues, and it could even be something fixed with a firmware update later on. That would surely require an app, something Trndlabs doesn't have for the Nova yet, though given it has apps for its drones, we can't imagine it would be difficult for the brand.
Final thoughts (TLDR)
Outside of the odd wireless quibble, it's hard to argue with the value and package Trndlabs delivers with the Nova, offering more than just a semi-decent pair of totally wireless in-earphones for a good price, but a battery bank for your phone, too.
Without doubt, the Trndlabs Nova earphones are the best value Bluetooth earphones we've seen, and if you're looking for a starter set, this is a great pair to go ears on with. Cheap and cheerful, and ready for anyone keen to get stuck into wireless earphones on a budget.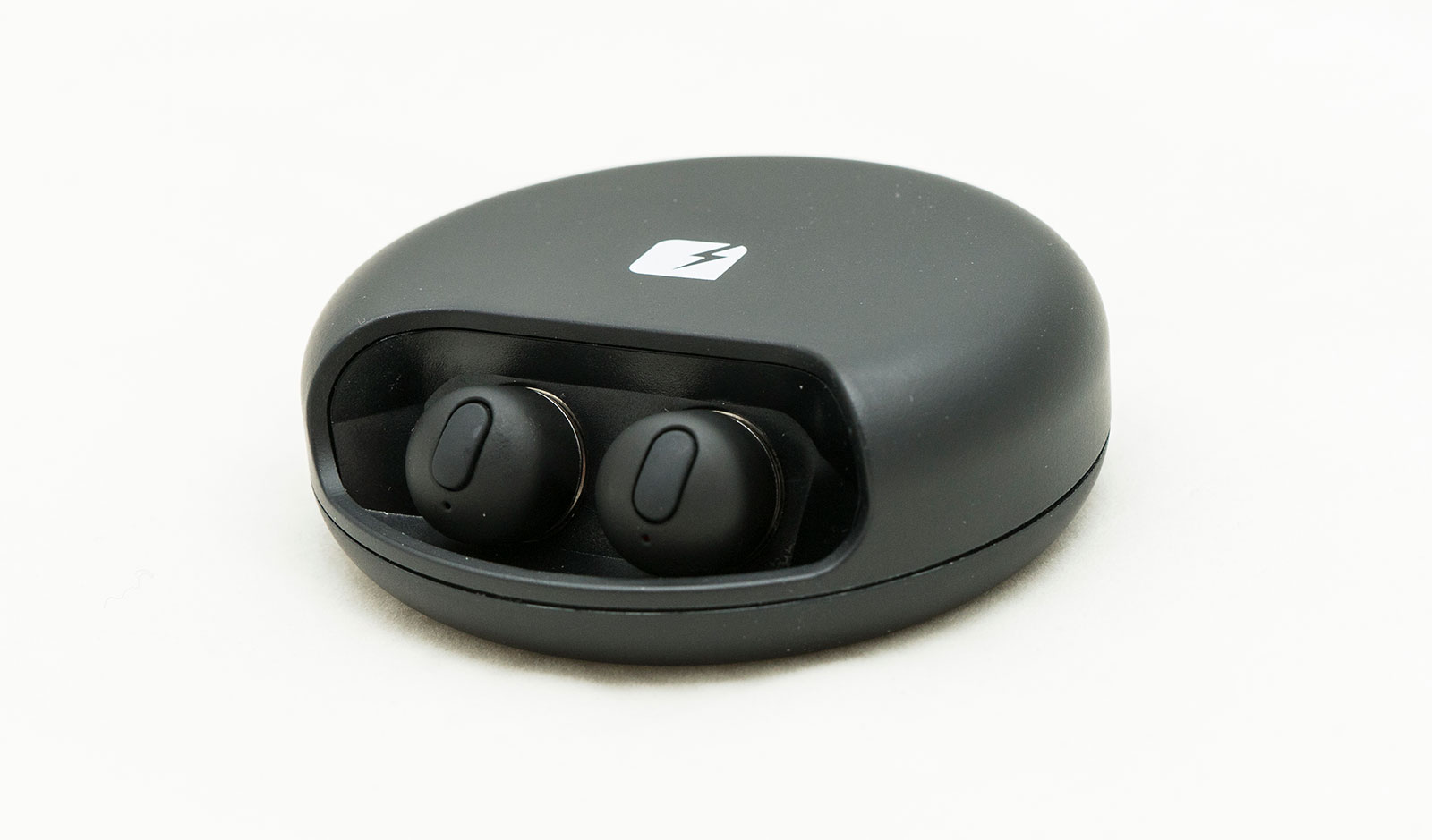 The good
Surprisingly warm sound
Includes a battery bank in the case
Great value
The not-so-good
Needs a little more bass
Single button controls aren't the best
Suffers from the more the occasional cut-out