New computers are on the way from Microsoft, but they won't all be coming to consumers, it seems.
If you're one of the fans of Microsoft's take on a Windows-powered tablet-laptop hybrid that is the "Surface" range, look out because it seems this year will see a few new entries, though whether you'll be able to find them all remains to be seen.
At a launch geared mostly for Microsoft's push into AI exploring how "Copilot" AI would become part of Windows this week in Windows 11, Surface also saw some changes.
Copilot was clearly the star of the show, covering integration for Copilot AI in Outlook, Word, Paint, Photos, Notepad, File Explorer, Bing, and Mirosoft's Shopping, as well as Microsoft 365's organisational additions that could help with work with an AI assistant that can recognise what you're doing and offering visual assistance of sorts.
However, Surface still had a showing, as Microsoft talked up not one but three device updates, covering the Surface Laptop Studio 2, Surface Laptop Go 3, and Surface Go 4, extending from the Surface Pro and Laptop updates last year. Strangely, only two of these will likely make their way out to consumers in Australia, coming as a bit of a surprise given all three variations have seen regular release over the past few years.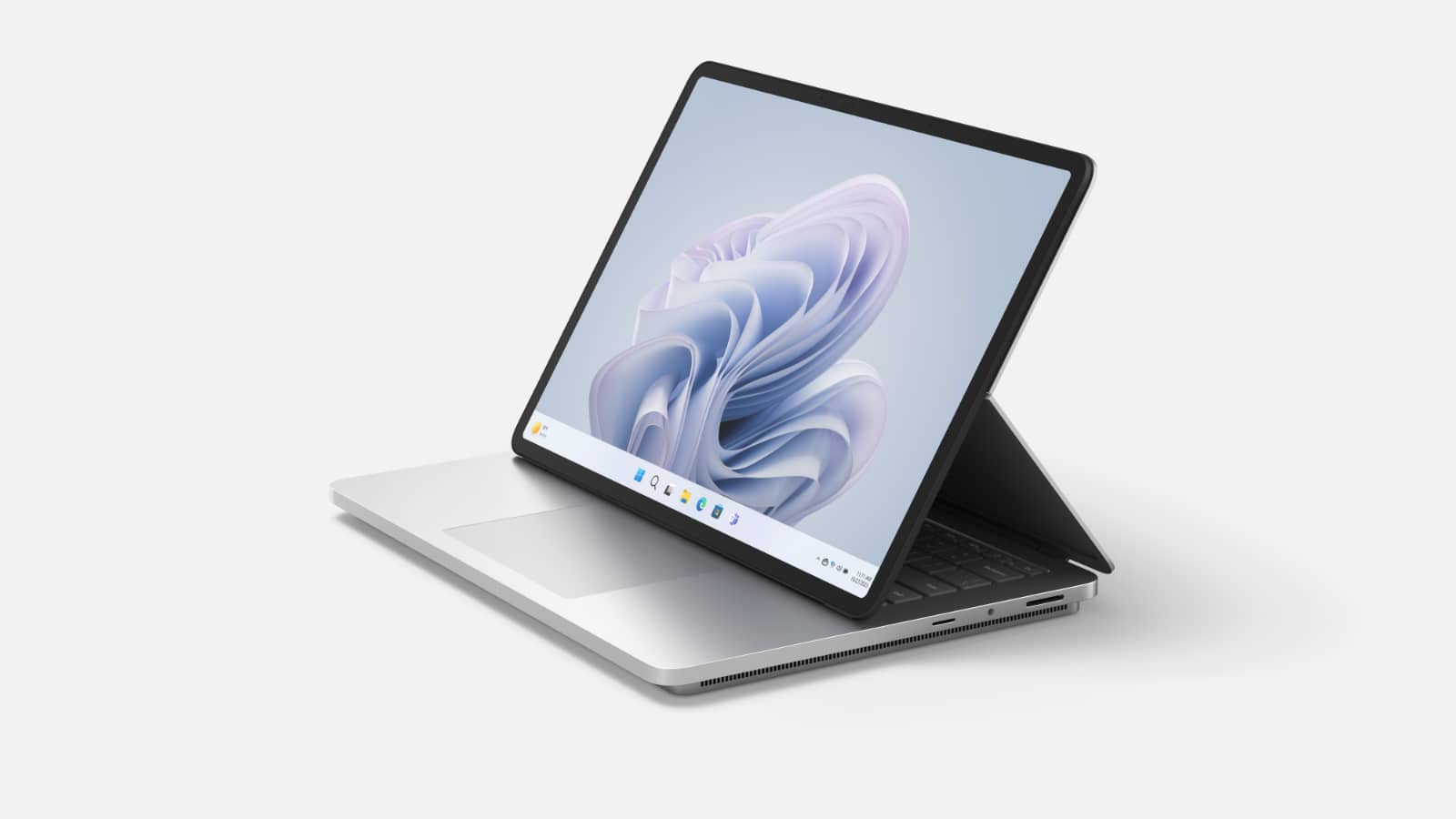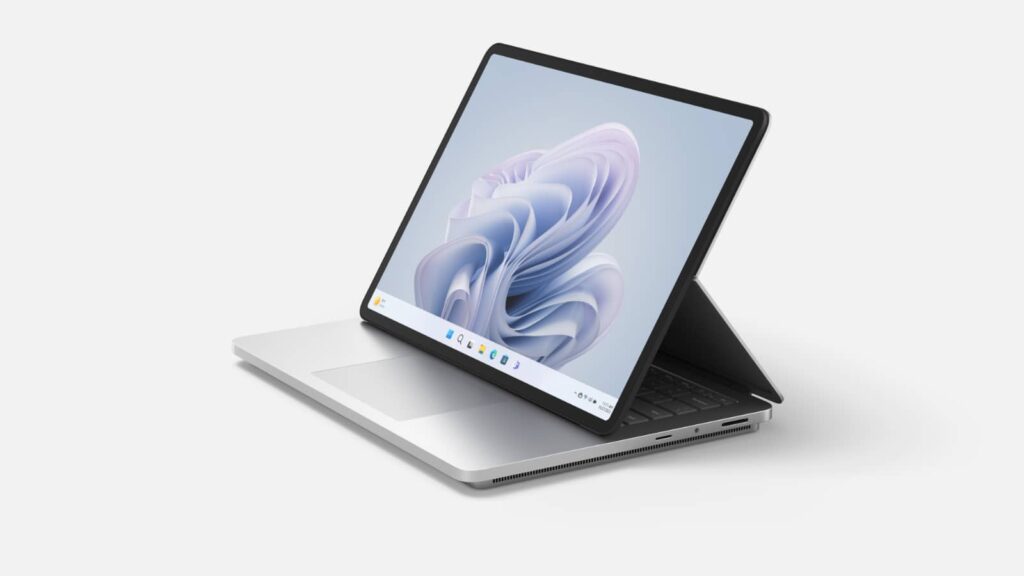 We'll start with the Surface Laptop Studio 2, as this looks to be the most impressive of the lot, giving folks who want a Windows-focused MacBook competitor a big screen, pen, and a fair amount of grunt.
The Surface Laptop Studio 2 will include a unique hinged design seen in the original Laptop Studio that allows the display to move forward without disconnecting, distinct from the Surface Book models that came before it.
Inside, the hardware is no slouch, offering an Intel 13th gen Core processor or with support for either an Nvidia GeForce RTX 4050, 4060, or an RTX 2000 if you're more of an engineer and animator. Expect up to 64GB RAM (which will get costly) and up to 2TB SSD, with ports delivering Type C USB and Thunderbolt 4, one traditional USB-A rectangular port, microSD, 3.5mm, and a Surface Connect because Surface still uses that. WiFi will see 802.11ax WiFi 6E onboard, as well, because speed is also nice.
The screen is a 14.4 inch display with a 2400×1600 panel, 120Hz refresh rate, Gorilla Glass 5 coating, and support for Dolby Vision HDR, while the sound features Dolby Atmos in four speaking.
Locally, Australians can expect the Surface Laptop Studio 2 to be soled from October 3, priced from $3519.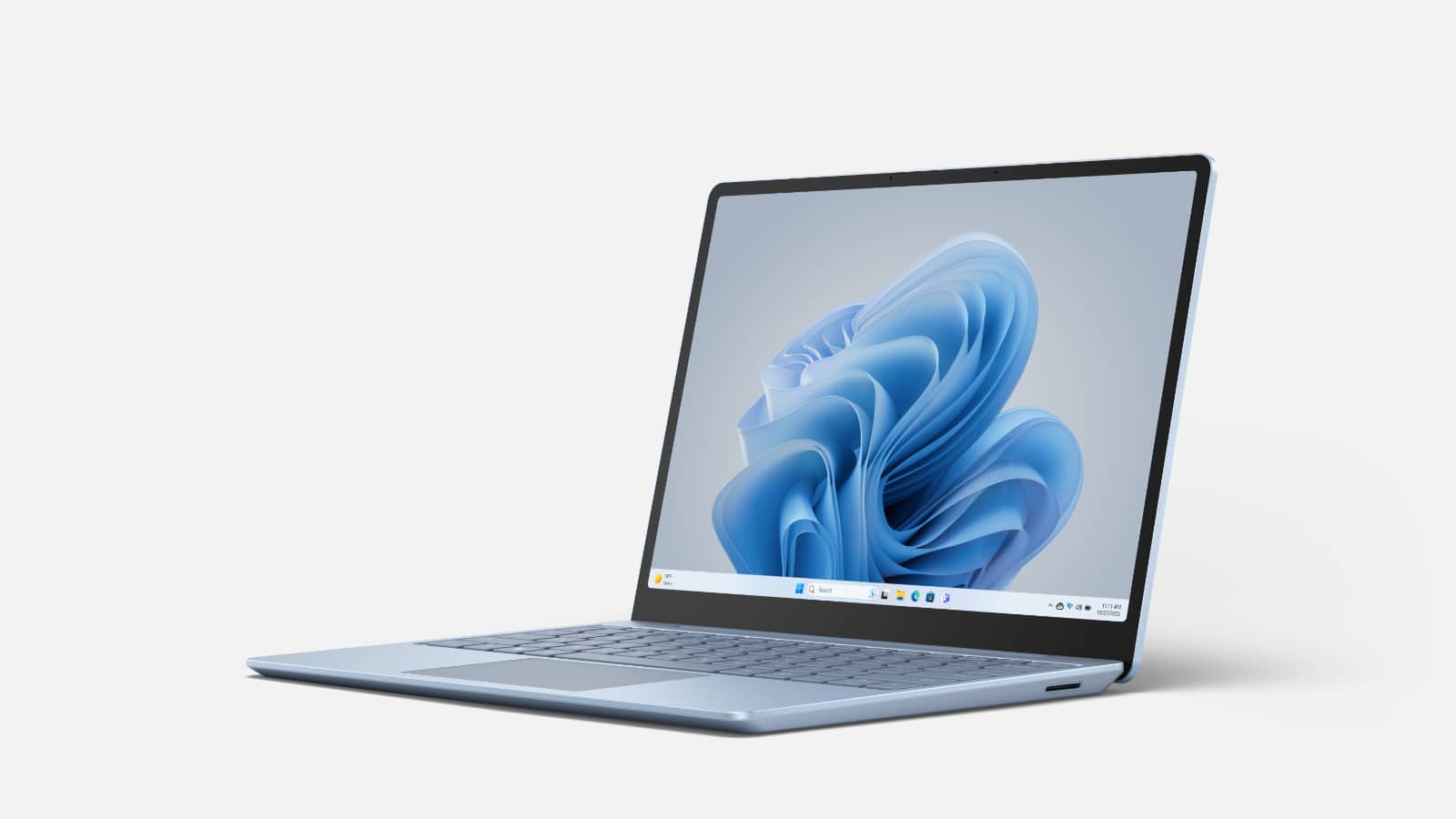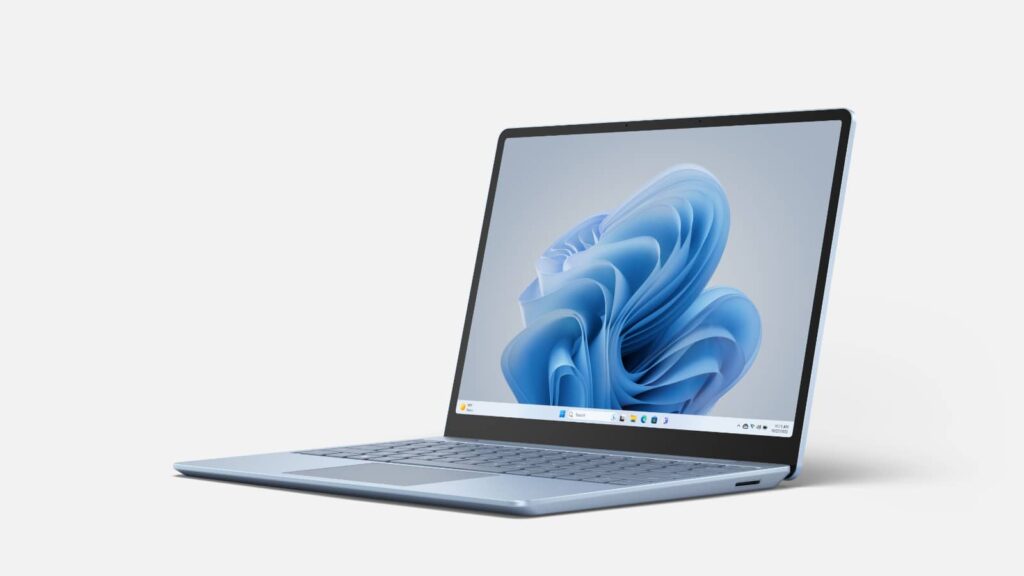 Below this is the Surface Laptop Go 3, a new generation of Microsoft's less expensive take on the Surface Laptop, bringing a 12.4 inch touchscreen to the Surface Laptop package, an Intel Core i5 chip, up to 16GB RAM, 256GB storage which is technically removable, and a design made to be highly movable.
Think of the Surface Laptop Go as a more economical and slightly more portable version of the Surface Laptop, which is kind of what the Surface Go was: a more economical and more portable version of the Surface Pro.


Sadly, a new Surface Go won't see release for consumers this year, as it becomes "business only". The change on this computer is marginal, using an Intel N200 chip, 8GB RAM, up to 256GB storage, and a Full HD 10.5 inch display with up to 12 hours battery life, all in a machine weighing 521 grams.
The Surface Go 4 will run full Windows and let folks use it for proper Windows work, but given it'll be sold for business only, means consumers and students won't be able to get their hands on it like with previous models.
At least the Surface Laptop Go 3 will have availability, with October 3 also pitched as its retail date, priced from $1429 for an Intel Core i5 8GB RAM and 256GB SSD version.