Standing out from the crowd isn't always easy or cheap, but if you have the money to spend, HP's foldable laptop could let you do just that.
Foldable technology is gradually changing the world, starting mostly with phones but moving onto other areas in our life.
Phones are the obvious category, blending tablet and phone into large phone hybrids like the Galaxy Z Fold 5 and even Oppo's recent Find N3 model, while foldable flip phones such as the Moto Razr 40 Ultra offer foldable technology in a pocketable form-factor.
So where can the technology go next?
Laptops seem like the next logical point, as manufacturers work out how to turn bigger laptops into something smaller. Maximum size with perfect portability is the goal of any notebook, and foldables could just deliver a bigger laptop experience in a smaller size, similar to how tablets can be folded into a phone.
We've seen Lenovo tackle the idea of foldable laptops before and Asus has a model of foldable PC, too. Now it's HP's time to shine, as uses SXSW in Australia to launch the Spectre Fold, a thin 17 inch tablet that folds into a 12.3 inch laptop, giving you both styles of computer and a lot of screen size if you really need it.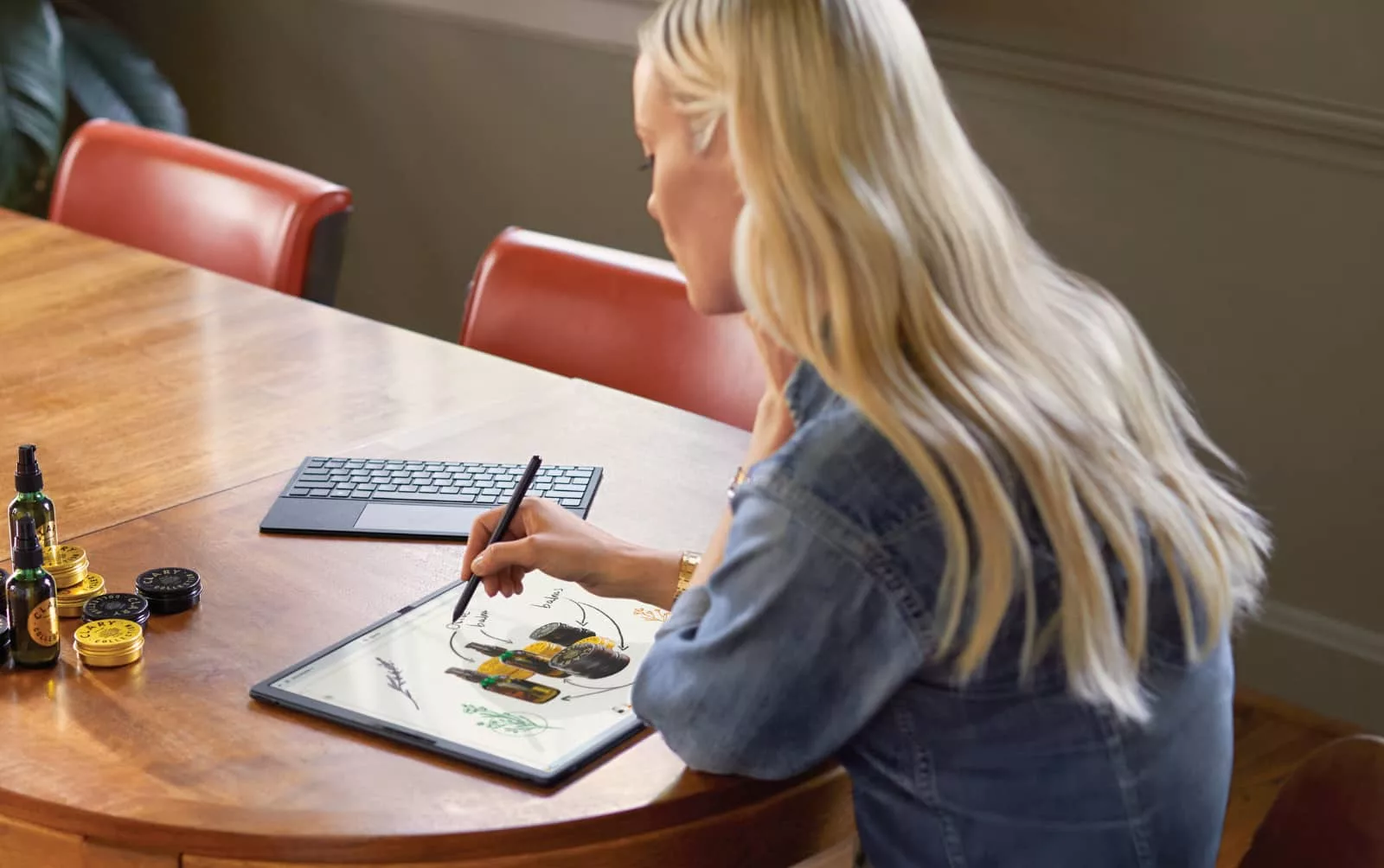 Technically, the HP Spectre Foldable PC is a 17 inch OLED tablet with a foldable screen, giving you a massive Windows 11 experience complete with a pen. There's a built in kickstand, giving it some of the versatility that Microsoft Surface devices offer, and there's also a wireless detachable keyboard as part of the package.
But you can also fold the screen in half and turn the Spectre Fold into a conventional clamshell laptop style, transforming the 17 inch full laptop screen into a 12.5 inch laptop display, fitting the keyboard to the bottom side just like a regular laptop would.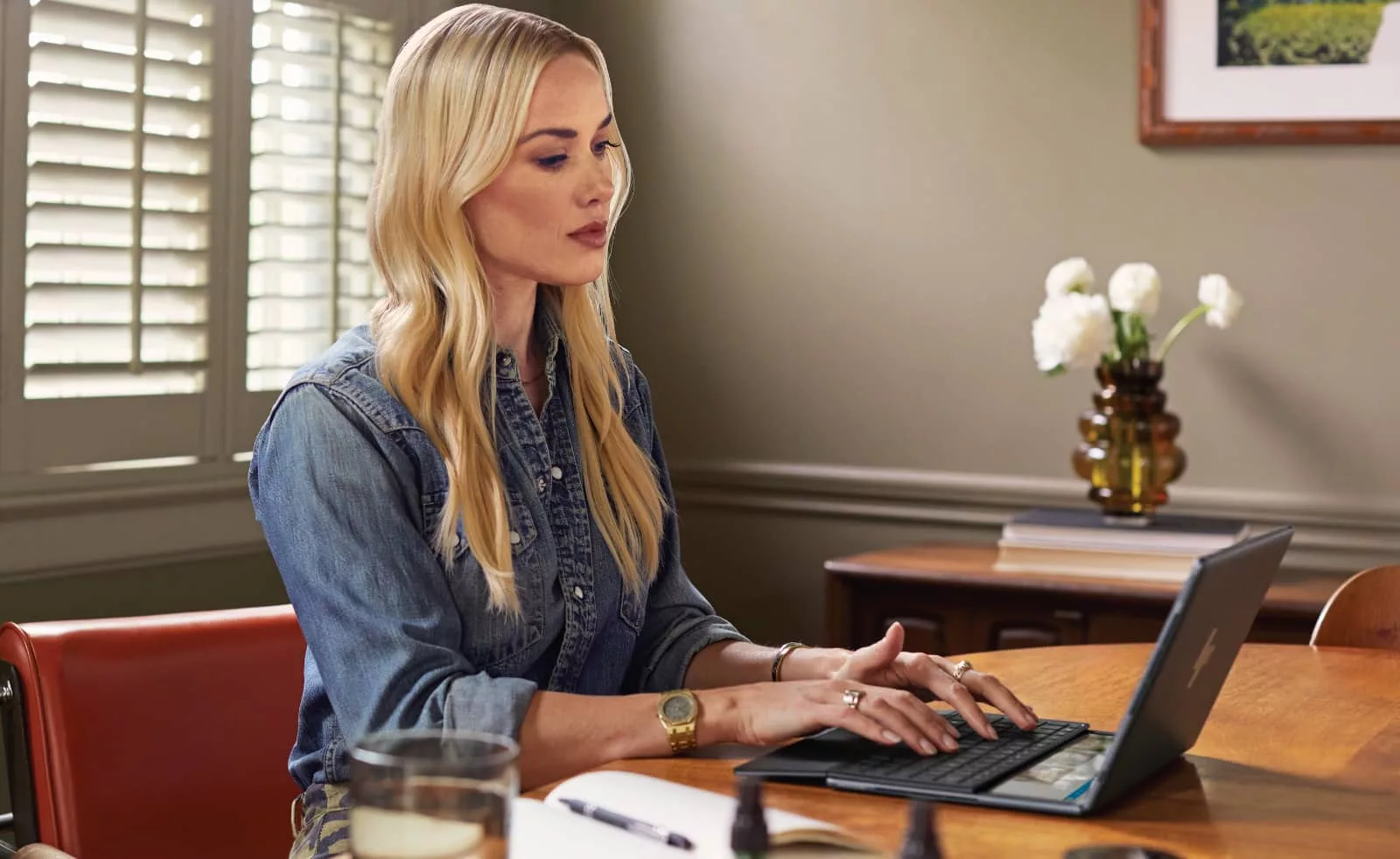 The idea is curious, going from laptop to tablet and even 17 inch desktop in seconds, before folding up into the 12.5 inch laptop when closed shut, all with a 12th-gen Intel Core i7 chip, 16GB RAM, 1TB storage, and two Type C USB Thunderbolt 4 ports.
The screen is is a 2560×1920 17 inch OLED panel and there's audio by Bang & Olufsen in four speakers, with a thickness of 8.3mm when open and flat, and much thick at 21.3mm when closed. Think of the Spectre Fold as two tablets placed on top of each other, and you get a guide of how thick it'll be when closed, weighing 1.6kg all up.
One thing it won't be is cheap, with the Spectre Foldable PC fetching a staggering $8499 in Australia, set to arrive in the country soon.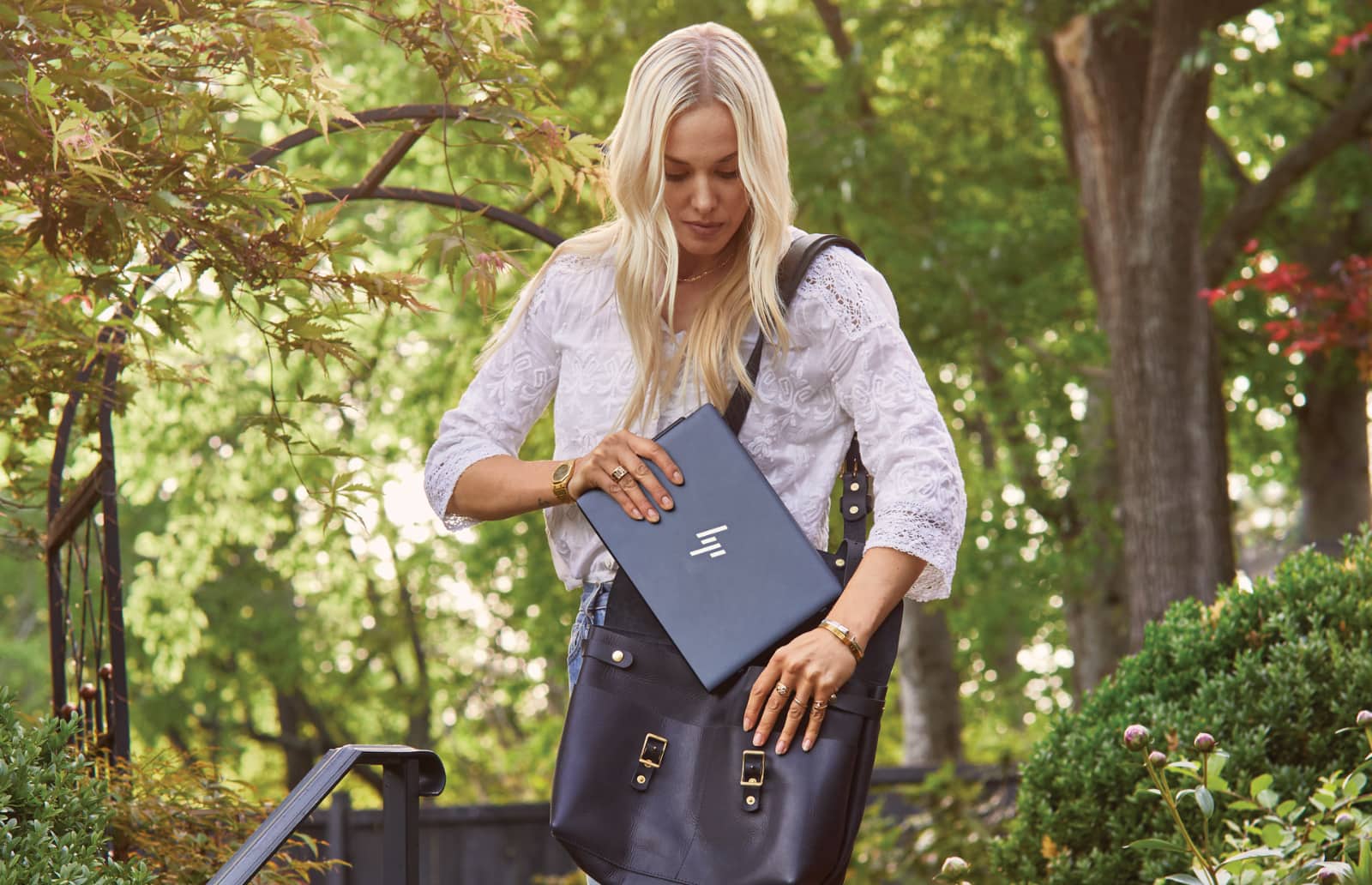 HP's pricey foldable wasn't all the company unveiled for Australian buyers, with a new OfficeJet Pro line scheduled for release in January, while an intriguing take on the desktop computer also rocked up in the HP Envy Move.
In short, it's an all-in-one desktop you can move around, arriving with a 23.8 inch screen, a built-in battery, a handle, and a kickstand to hold the screen up. HP is also including a little pouch at the back of the display to store the wireless keyboard and mouse, while the screen supports touch just in case you don't want to use a mouse.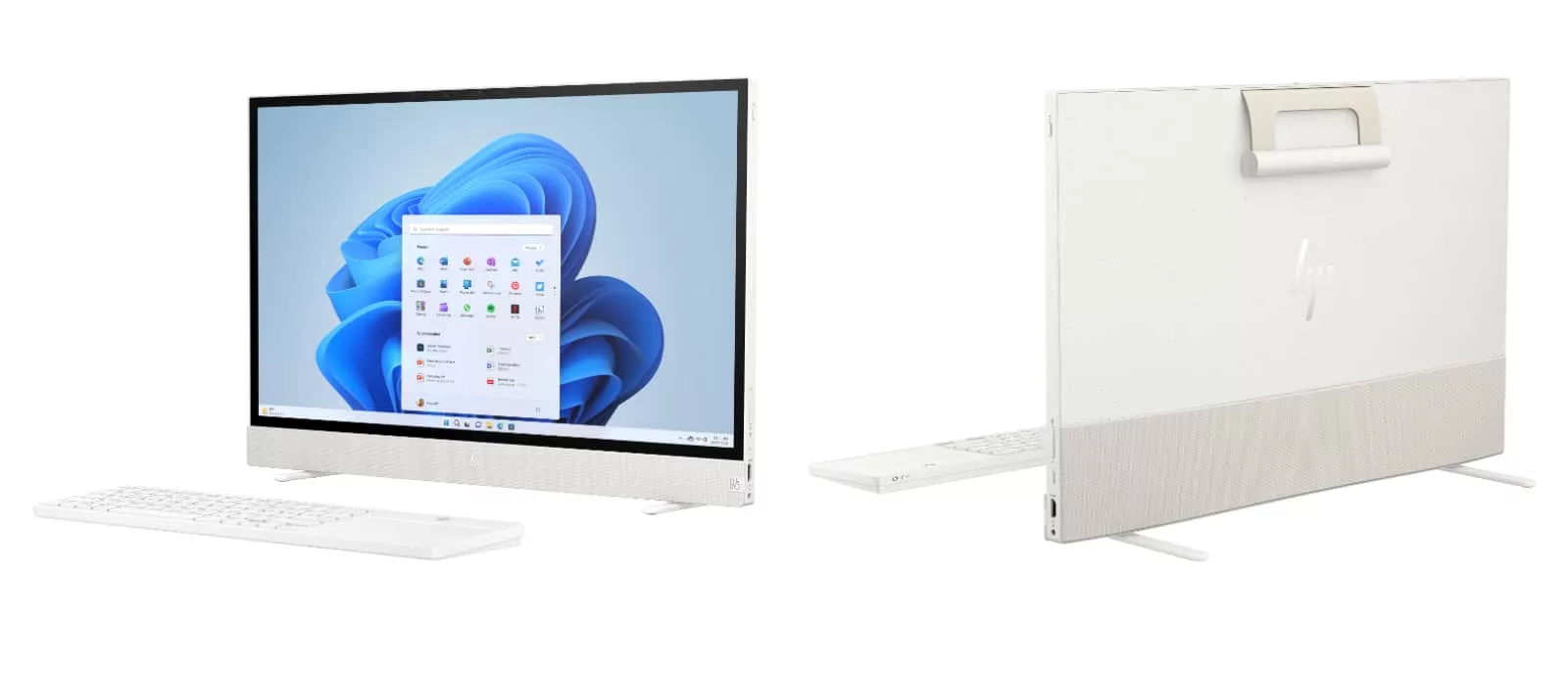 An Intel Core i5 chip won't make the HP Envy Move the fastest system on the planet, but given the design, we suspect it has more of a focus on the home use and for when you need a bigger screen around the place, like maybe setting up a video chat or TV show for the kids, almost like a portable streaming TV.
Like its Spectre Fold sibling, you can expect the $1999 HP Envy Move to be available in Australia in the coming weeks.