Has a phone not quite impressed you yet? Fear not, because a bunch are on the way, as makers gear up for a big second half of the year.
Only a couple of weeks until the half of the year is properly in full swing, and that means it's time to think of the new phones.
There will be quite a few new phones, too, so if nothing has really grabbed you thus far, there's plenty on the way as well.
So what's coming? Big phones, and lots of them, as rumours kick in for so many smartphone makers ahead of the release later this year.
The new iPhones
Probably the biggest of the rumours right now, the next iPhones aren't far away, and we're close to that point where you might want to think long and hard before spending money on an iPhone.
Simply put, September is the time when you can usually expect a new Apple smartphone, so once we hit July, we're only around two months away, making it roughly the right time to think about that purchase.
Can you wait two months? Can you wait two months for the next iPhone, which will not only be new, but also likely drop the cost of the older models?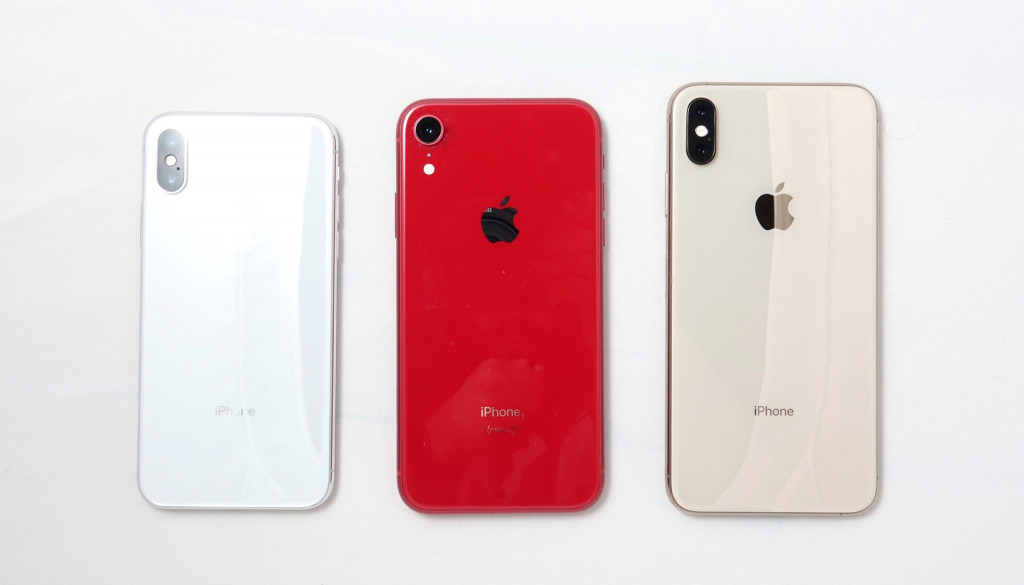 Before September arrives, however, there are rumours, and quite a few.
The most likely rumour suggests the back has been confirmed as using a square block similar to what Huawei achieved in the Mate 20 Pro, but relocated to the top left. Coming from screen protector webpage MobileFun for the "Apple iPhone 11 Max", the image suggests the new phone will more than likely feature three cameras, so you can probably expect a wide, standard, and telephoto configuration touched up with Apple's expertise in cameras, and it might also offer a change not every iPhone user is going to like, as spotted by someone on Twitter.
#IOS13 #iOS13Beta Plus de Lightning et d'iTunes sur l'écran de restauration, de l'USB-C ? et un futur utilitaire pour iPhone sur mac ? @LeoDuffOff pic.twitter.com/iTJj4Tp18O

— Raphaël Mouton (@Raf___m) June 7, 2019
We've seen the iPad jump from Lightning to Type C USB, and Apple's laptops more or less feature that across the board, so there's a strong likelihood the 2019 iPhone will see a jump to Type C, as well, joining every major Android smartphone, as well as cameras, speakers, headphones, tablets, laptops, and more.
Type C is the way of the future, and is a proper standard Apple and everyone else is behind.
The one final rumour at the moment suggests Apple won't launch a 5G phone this year, and given the speed issues around 5G, not to mention the lack of availability worldwide, this wouldn't really surprise us.
Clearly in its infancy, 5G isn't quite at that level we can see Apple talking about in a positive light. In fact, at the moment, 4G comes across as being more reliable, because 5G's speeds seem to be anything but.
Until 5G is working at the level telcos are claiming, we can't see Apple including this in its designs. Given what we're seeing now, we can't imagine that will be until next year in the 2020 iPhone.
Samsung's Galaxy Note 10 and co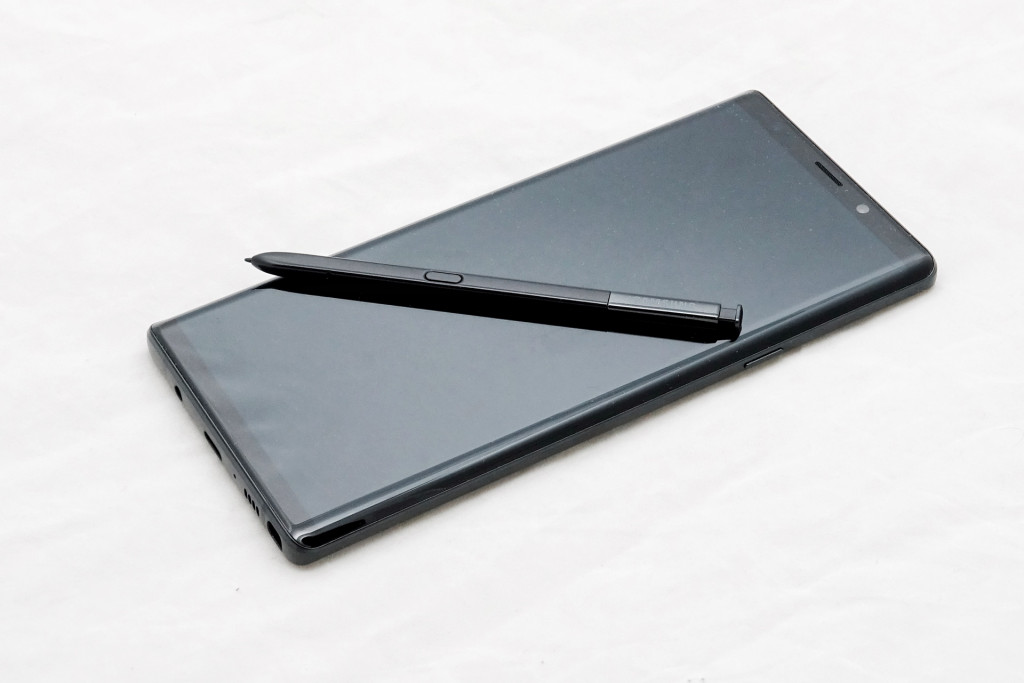 Next up is the next big phone launch we know about, the Samsung Galaxy Note series, a range of phones that has made a tremendous dent on the world of smartphones because it was the first big phone that worked, and sold very, very well.
Granted, the Note phones have seen some controversy over the years, but last year's Note 9 was one of the year's best phones, and the Samsung Galaxy Note is typically pitched as a phone for productivity, delivering a stylus with some extra features.
Often, the stylisation of these phones as well as the feature set comes from the Galaxy S models announced earlier in the year, but in 2019, that could change.
In fact, there may be a few variations of the Galaxy Note 10, including one that does away with the headphone jack altogether.
#Samsung #GalaxyNote10Pro real life case leaked. pic.twitter.com/Ia9X0PUt2r

— Sudhanshu Ambhore (@Sudhanshu1414) June 15, 2019
It's probably less of a thing these days, especially with the push for more wireless earphones, which we're certainly reviewing a lot of lately, but it's worth mentioning all the same.
Also appearing to change is the camera location, which looks to go on the left, similar to the iPhone and Huawei P-series phones, though it's unclear precisely what cameras Samsung will be using.
Huawei definitely delivered a more impressive camera module in this year's P30 Pro, but we're told the Samsung Galaxy S10 5G has a different camera again, so the Galaxy Note might grab that camera for its release. Remember, there's a new 64 megapixel camera sensor by Samsung, so it's possible we'll see it in this, or possibly the Galaxy S11 for 2020.
Like the Galaxy S10 5G, you can expect at least one 5G model of the Note range, as Samsung adapts to the changing times of mobile carriers as they happen.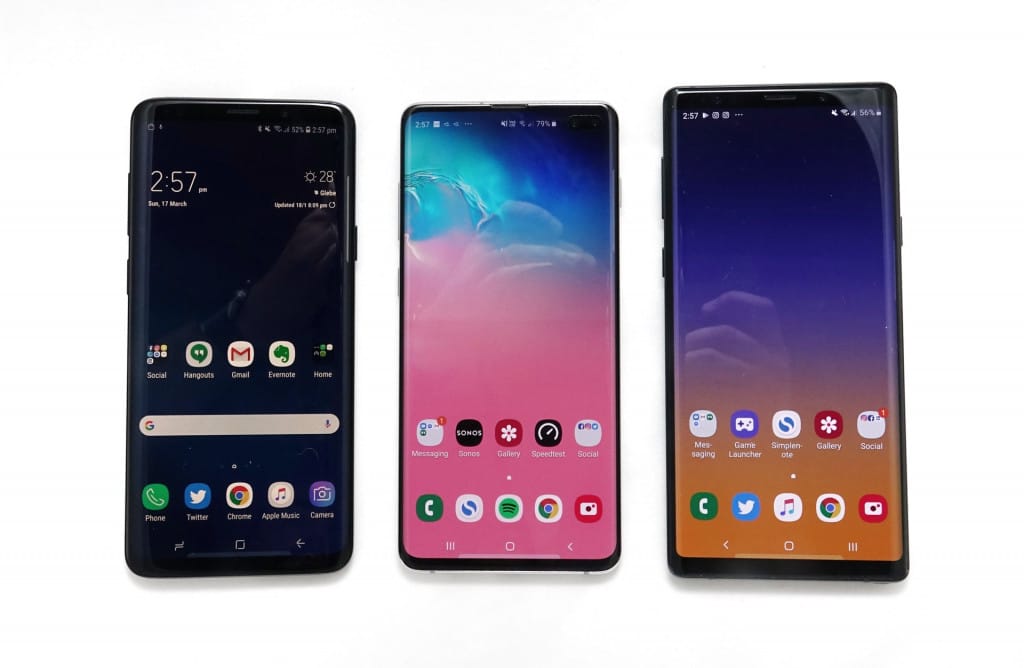 A big Huawei Mate 30 Pro
Huawei may be dealing with the question mark looming over its head in if it can use Android, but it's still working toward at least one new phone, as far as we've heard.
Overseas website IT Home has renders of what the Mate 30 Pro could look like, and while the front comes off a little like the Galaxy S10, the back is very much in line with what Huawei set up in the Mate 20 Pro last year.
As such, there are more cameras taken from the P30 Pro launch earlier this year, yet arranged in the middle in a rectangular block, similar to last year's square.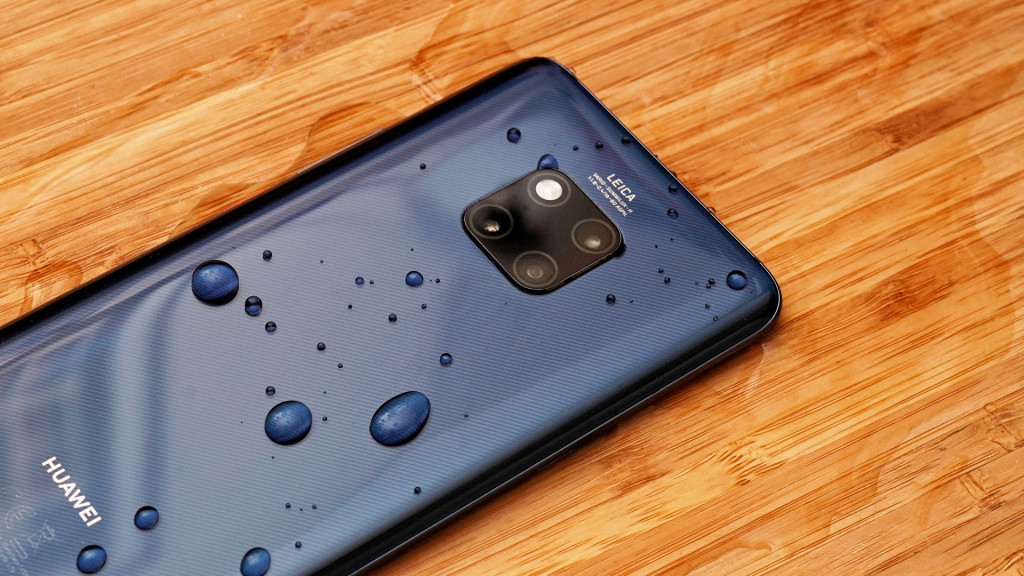 There's an expectation of 5G support built in, with a new Huawei Kirin processor along for the ride, as well.
We're not sure what other amazeballs features Huawei plans to throw in, though we're hoping it gets the operating system issue sorted ASAP so it can follow up the excellent Mate 20 Pro with something new.
Google's Pixel 4 in big, medium, and small
Finally, we saw that Google leaked its own phone last week, providing a glimpse into what the camera will look like from the back of the phone.
However, that's not the only potential news this week, with a rumour that we could see not just a Pixel 4 and Pixel 4 XL like expected. No, we could also see a smaller variant, too, with a hint that a more pocket friendly model similar to an iPhone SE size could pop up.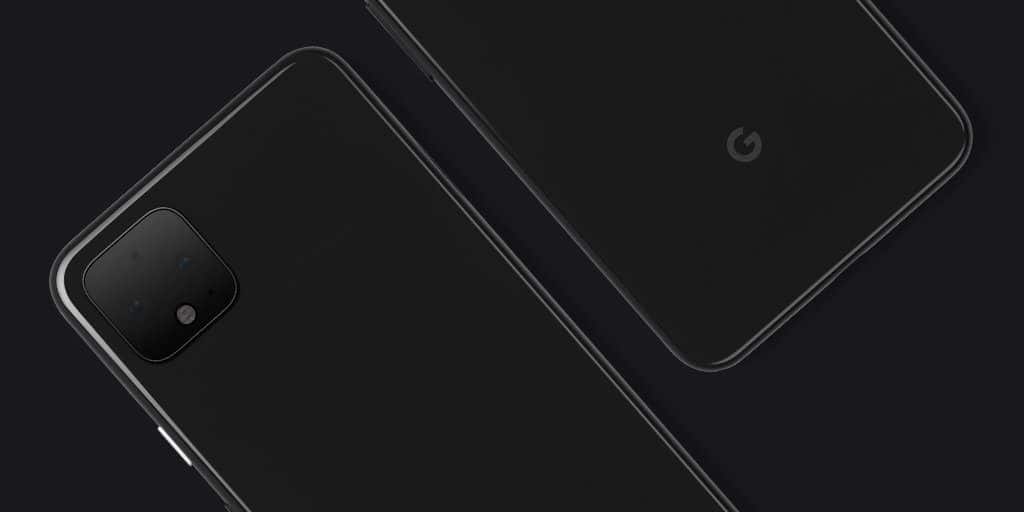 There aren't many small phones anymore, and even the Apple's tiny iPhone SE has been retired. In fact, the last time we saw a premium tiny phone, it was in a Sony Xperia compact model, though now that Sony's mobiles have left Australia's shores, that seems unlikely.
If Google does release a small Pixel 4, it could give folks looking for a shorter phone that premium quality without needing to adopt an oversized handset.
When can you expect these phones?
These phones are all coming, but you will probably have to wait a couple of months.
Samsung's Galaxy Note 10 models are rumoured for August, while you can probably expect the new iPhones in September.
October is when we're anticipating the new Pixel phones, as well as the Huawei Mate 30 Pro, the latter of which may have to deal with the Android dilemma currently hanging over its head from the US-China issues at the present time.
These aren't the only phones coming, mind you, because there's still yet more on the way. We haven't seen an HTC phone this year, plus there will likely be a heap of others, too. Stay tuned.