It's a bad start to the week if you're Huawei, with Google effectively pulling access to its apps and Android updates for one of the world's biggest smartphone companies.
Some of Trump's decisions are having consequences, and mere days after the Trump administration added Huawei to a US trade blacklist, the consequences are being felt in the industry.
Specifically over at Google, where the maker of Android has reported to Reuters that "Google has suspended business with Huawei that requires the transfer of hardware, software and technical services except those publicly available via open source licensing".
Or to put it simply, Google has cut off Android updates and Android apps like Gmail and the Google Play Store to Huawei, sending a big question mark over the smartphone maker's future.
Meanwhile, a spokesperson for Google said "we are complying with the order and reviewing the implications".
So what's next, and how does this affect customers of Huawei?
How the Google disconnect from the US trade ban affects Huawei
This isn't good, that's for sure.
While a US trade ban shouldn't technically force Huawei to stop doing business with the rest of the world, Huawei is dependent on at least one American company for a critical part of its smartphones and tablets: Android.
Huawei makes its own chips and hardware, and works with companies such as Sony and Leica for its excellent cameras, but the operating system that runs on its award-winning phones is American, and that means under a US trade ban, a US operating system maker won't likely keep playing nice until the situation is resolved.
Android is technically open source, and so Huawei would still technically have access to the Android Open Source Project also known as "AOSP", which is open to anyone who wants to use it.
However, that doesn't include the Android apps people rely on, such as Gmail and Google Play Store.
Of these, an email app could be easily found for Huawei, but a loss of the Google Play Store would be a pretty hefty blow, and would force Huawei to maintain its own App Store entirely, which would likely be very difficult outside of China.
What does this mean for owners of Huawei phones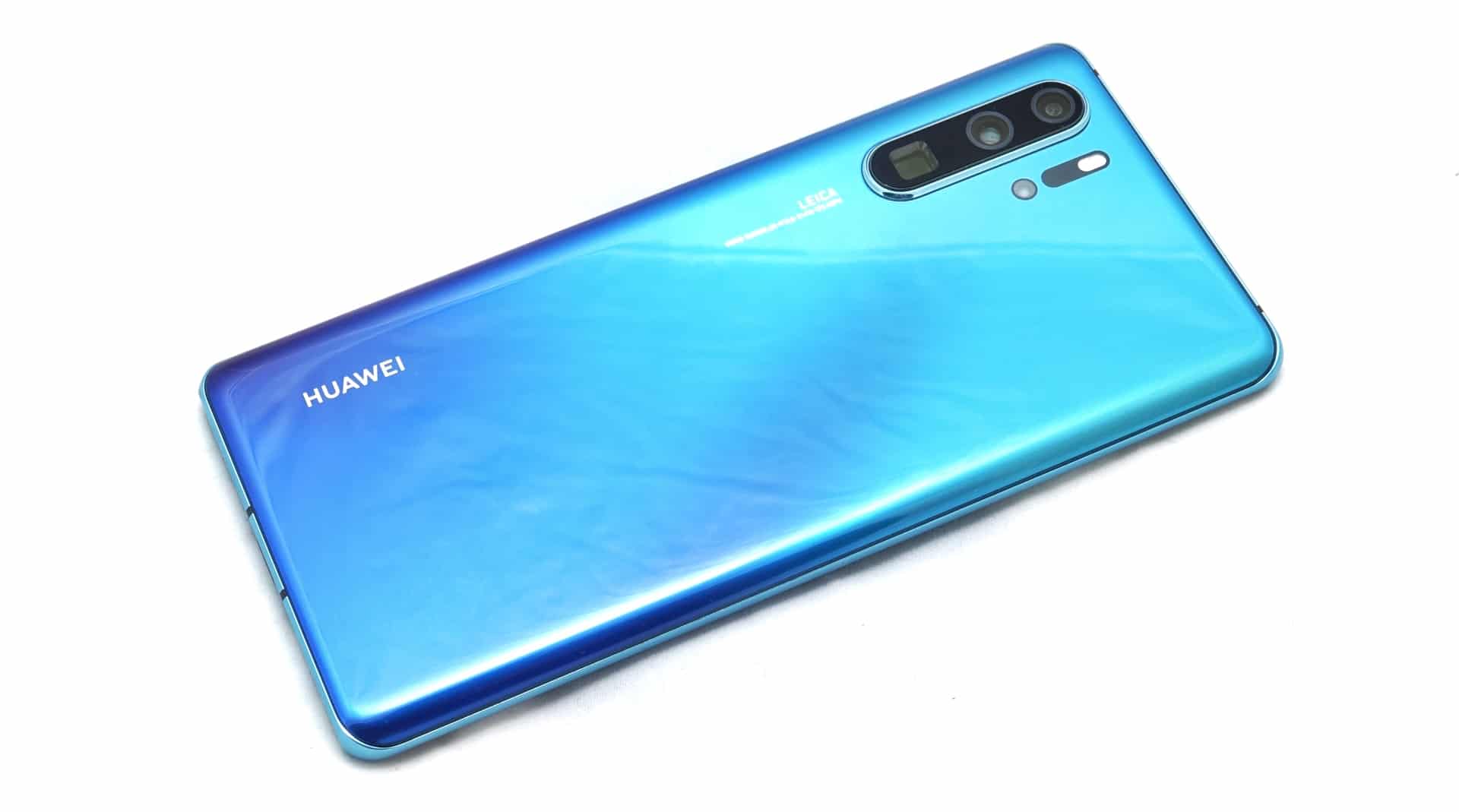 This writer jumps between phones, and while it's a regular jump between Apple, Huawei, Google, and Samsung for the most part, the excellence of the Huawei P30 Pro camera means this phone has been a regular of late.
In fact, if you're an owner of a Huawei phone from the past few years, this news should interest you given it could affect you.
Frankly, we're not entirely sure what will happen exactly, and are reaching out too both Google and Huawei to find out what the ramifications of this action could be, particularly to customers of Huawei in Australia.
It is technically possible for Google to disconnect current Huawei owners from its services, though we can't imagine it would do that in the short term. The backlash would likely be severe, and could force Android customers into the hands of another operating system, of which there is only one major and would likely mean Apple.
In fact, later in the day this story was reported, a spokesperson for Google said:
"We are complying with the order and reviewing the implications. For users of our services, Google Play and the security protections from Google Play Protect will continue to function on existing Huawei devices."
While that doesn't mention operating system updates, it does suggest Google Play will continue to work for owners of Huawei devices, meaning they're covered for the meantime.
However, updates are in a bit of an iffy territory, because with no collaboration between Google at least until this is resolves, Huawei phones aren't likely to get updates quickly.
That includes security updates, with Huawei forced to wait until Google's open source project releases them before they can apply their own work, but would also include major Android releases, such as the upcoming Android Q.
However, Huawei has offered a statement, which suggests security updates will still be made available to handsets already out there in the world, including the recently-launched P30 Pro.
Huawei has made substantial contributions to the development and growth of Android around the world. As one of Android's key global partners, we have worked closely with their open-source platform to develop an ecosystem that has benefitted both users and the industry.

Huawei will continue to provide security updates and after sales services to all existing Huawei and Honor smartphone and tablet products covering those have been sold or still in stock globally. We will continue to build a safe and sustainable software ecosystem, in order to provide the best experience for all users globally.
Hopefully this is all worked out soon enough, because if not, this may provide a bit of a dent in Huawei's otherwise excellent phones, and the possibility of seeing more later on.
UPDATE (10.03AM): Added a quote from Google.
UPDATE 2 (1:05PM): Google provided a second quote, so we've added that, too.
UPDATE 3 (11:42PM): Huawei has provided a statement, so that's now part of the story.