TV technologies can be a little different depending on the letters in the panel type, and now that QLED is a little more commonplace, Kogan has something in that category, too.
If you're considering a bright new 4K TV, there's a good chance you've had more than a glance at the various acronyms and initialisms populating the home theatre world.
There's the LED-backlit LCD TVs that form the basis of almost every entry-level and mid-range TV, and there's the high-end OLED panels made from individual Organic Light Emitting Diode panels the likes of which LG, Sony, and Panasonic use.
And then there's quantum dot, a technology often shortened to "QLED" because it's still an LED-backlit LCD TV panel, but with an extra layer of crystals applied to the front to hone the colour, something we call quantum dot.
The "Q" in Samsung's "QLED" TV stands for "quantum", while other companies adopt similar takes on the technology. Sony's Triluminos displays are quantum dot-based, while LG's Nanocell uses a similar approach to quantum dots where the technology is built into the LCD panel. TCL uses the term "QLED" to describe its quantum dot TVs, too.
By and large, however, "QLED" is the phrase many are using for their approach on quantum dots, though they're not all created equal. While quantum dots are crystals to improve and focus the colour of an LCD panel, Samsung's approach to QLED has been to use metal coating to boost the colour a little differently. It means that QLED doesn't always equal QLED across the board, though usually the technology is seen as a more commercially viable approach to the flagship OLED technology, which tends to carry a high price.
Getting QLED down is a priority for some manufacturers, however, and that's where Kogan sees itself with a new TV model on the way.
The new TV is the Kogan QLED 55 inch Smart 4K TV, an Ultra HD screen being released for under a grand with HDR and QLED, though from what we understand, not the metal-coated quantum dots Samsung uses in its premium QLED screens.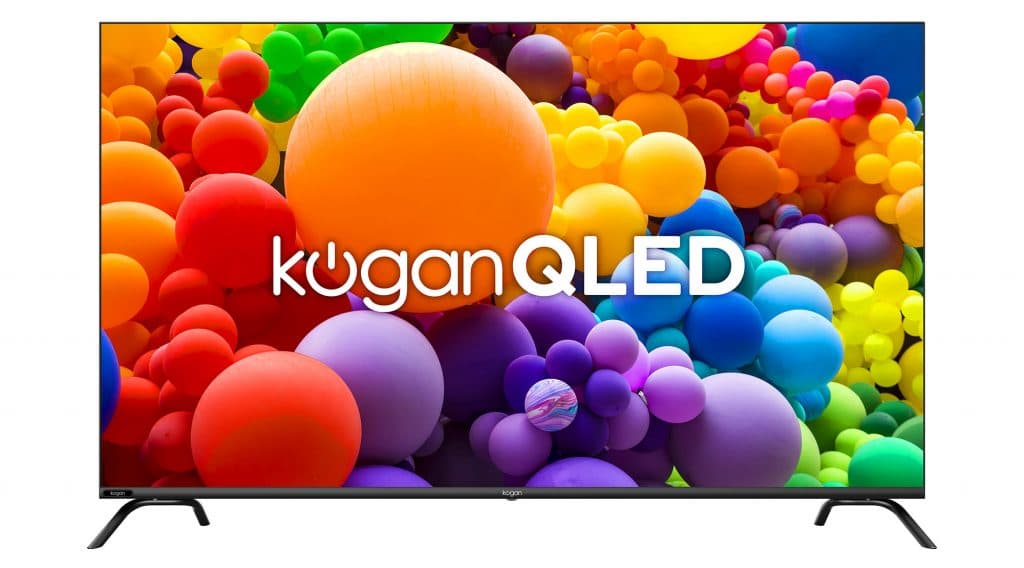 Rather, Kogan's approach is about keeping the price down, with the 55 inch QLED TV starting at $799.99 in presale, but moving up to $899.99 when pre-sale ends on August 30.
That's easily one of the least expensive of the quantum dot panels around, though not having seen the TV, we can't necessarily speak to the quality.
While easily inexpensive, Kogan screens may not have the same attention to colour processing technologies used on other TVs. To Kogan's credit, the company does mention terms like "HDR" for this model, while also including buttons for YouTube and Netflix on the remote, but stops short in talking about the processing software and algorithms included on TVs by other brands. That means you might pick up a bargain at these prices, but you also might not get the same performance from Kogan's 55 inch quantum dot TV as you would something else.
However the price is hard to beat, and until QLED becomes a reality for more of the mid-range or OLED is more affordable, it's easy to see why Kogan could have a hit with this one. It doesn't appear to be the same QLED as what Samsung uses, but that may not matter.
You'll find it on the Kogan store now, with the TV shipping from August 30.