Huawei's next big phone of the year will come with some pretty big cameras, but it won't come with the support of Google. What does that mean for an Android phone?
This week might see the release of the iPhone 11 and its two iPhone 11 Pro siblings, but just before the new Apple phone trio makes its way around the world, Huawei is announcing something else, and it's something that may not be as easy to get into as Huawei's other gadgets have been.
As expected, Huawei has launched the follow-up to its Mate 20 range in the Mate 30, but also as expected, Huawei has launched it without the blessing of Google, thanks to the US trade issue meaning Google can't actively provide apps and services to new products from affected companies.
Unfortunately in this case, it seems the customers miss out, as outside of the lack of Google, the Huawei Mate 30 range looks to really attract, with the focus in particular on the Mate 30 Pro and its 5G sibling.
Just like previous Huawei phones, the focus in the Mate range is on a big screen and cameras, and following on from the work set out by the P30 Pro earlier in the year, the Mate 30 Pro is rocking some pretty serious camera technology to differentiate itself against other phones and other phone cameras.
As such, it will feature four cameras on the back, similar to what Huawei delivered in the P30 Pro, but with a few changes.
While it has a 40 megapixel camera sporting the RYYB (red-yellow-yellow-blue) sensor Huawei now calls "SuperSensing" (as opposed to "SuperSpectrum" from earlier in the year), it also sees an upgrade to the P30 Pro's 20 megapixel F2.2 wide camera. In its place, the Mate 30 Pro upgrades to a 40 megapixel ultra-wide camera with an even more low-light friendly aperture at F1.8, making it even more capable in low light.
The zoom appears to be more in line with what Huawei launched last year in the Mate 20 Pro, sporting 3X optical alongside a depth sensing camera, and much of the focus in the Mate 30 Pro's new features appears to be on video, providing distinction from its P30 Pro sibling.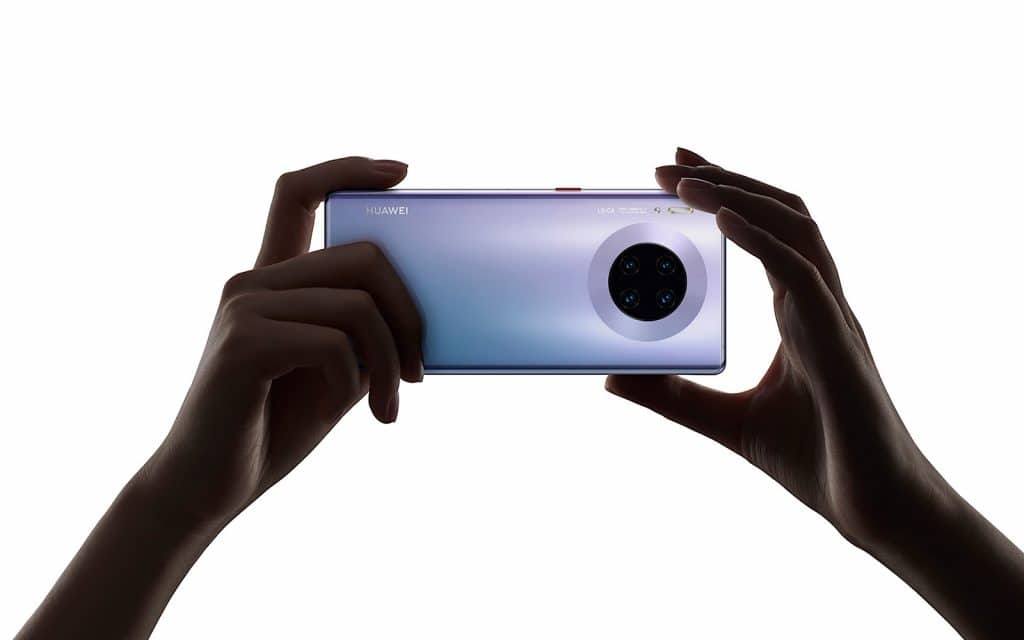 For instance, Huawei is using the term "Cine" in its specifications, suggesting a video focus, alongside that of support for super high-speed video modes, allowing you to capture video in crazy and practically unprecedented ways, at least for most consumers. In the Mate 30 Pro, Huawei is talking up a staggering 7860 frames per second. Yikes.
This camera technology sits inside the circular design at the back, which comes off looking a little like what Nokia built in the Lumia 1020 all those years ago, similarly with a 40 megapixel sensor. Maybe that's a little nod from Huawei, though we doubt it.
The front facing camera also sports some neat gear, such as a 32 megapixel camera and a depth camera, alongside a gesture sensor, because you can control the Mate 30 Pro without touching it as well, something LG launched earlier in the year and is expected on the next Pixel phone.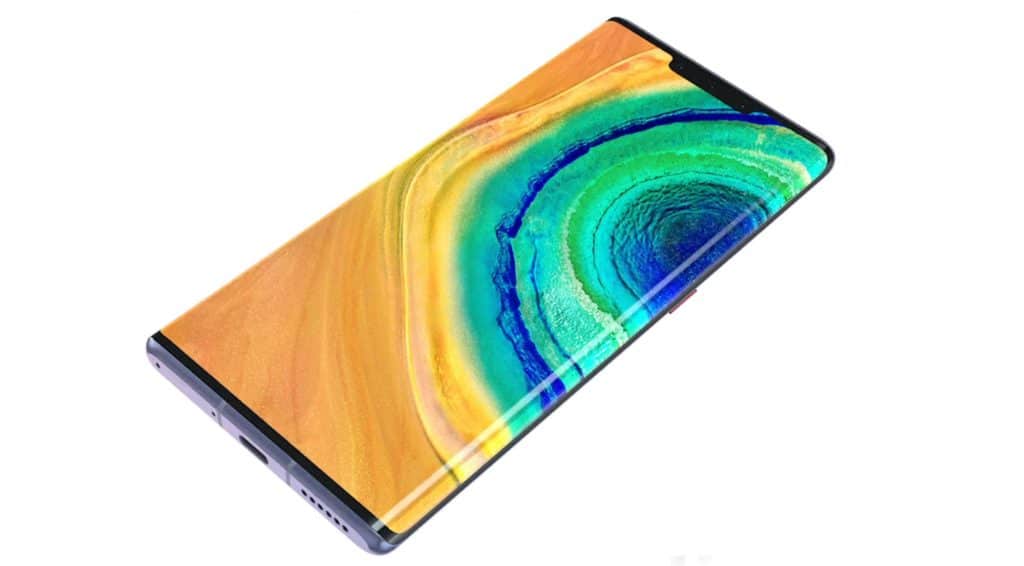 There's also a big new 6.53 inch flexible OLED screen running a resolution of 2400×1176, and there are also no physical buttons around the display, beyond a power button on the right. You can get those volume keys back by using the phone's on-screen buttons, or by using a pair of wireless earphones, we suspect.
Huawei is also relying on its own Kirin processor in the Mate 30 Pro, sporting the recently launched Kirin 990, though there will apparently be a Mate 30 Pro 5G that we imagine will get the 5G Kirin 990, as well.
And for the most part, everything else is roughly the same, with water resistance, facial unlock and an in-screen fingerprint reader, a big battery, wireless charging, wireless reverse charging to charge earphones and toothbrushes, and support for Huawei's own Nano Memory "NM" card storage.
Well, it's all roughly the same save for the operating system, which is Android without Google.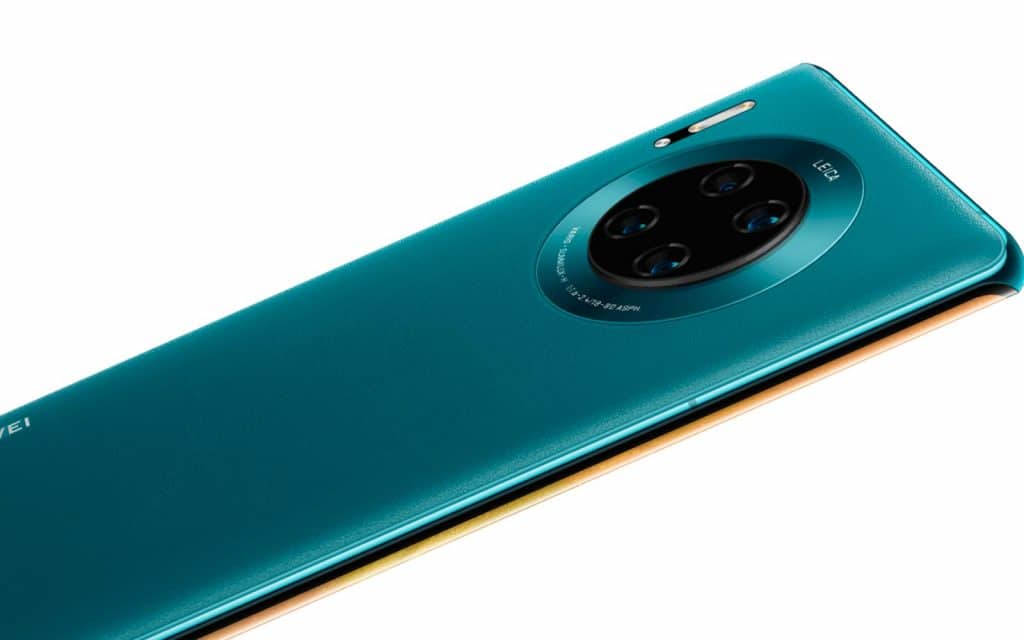 What is an Android phone without Google?
Even though Android is made by Google, a decision by the US government earlier in the year prevents Google from providing services to companies placed on a trade ban list, and Huawei is one of them.
While Android is open source, the only version of the operating system Huawei can use is that version, not the one that actively gets regular security updates.
Worse, it means the apps and app market platform Google has built over the years and appeared on pretty much every Android phone cannot be released on the Mate 30 Pro at the present time.
To put it simply, the Huawei Mate 30 Pro will not launch with Google apps. That means no Google Play Store, no Google Mail, no Google Calendar, no Google Drive, and no Google Maps. They still should run if you can find them, but they won't come pre-installed, and you won't have access to apps you've previously purchased in the Google Play Store.
Huawei will have its own App Store in Huawei AppGallery on the Mate 30 Pro, but if there's an app you'd like installed, you may have to go around the back way and download the program file — the APK — and install it outside of the Google Play Store. That's not undoable, but it can present security risks, especially as fake apps with security issues can be found across the web.
It's certainly a problem for releasing an Android phone in Australia, because it limits the ease of use when it comes to installing apps, and means potential customers won't be able to rely on the Google Play Store where previous purchases have been made, and may affect Google Pay, too.
With Huawei's AppGallery doing the job of the Google equivalent (kinda), there's also a Huawei Browser instead of Chrome and a Huawei Assistant instead of the Google one, but not everything will be the same. In fact, if you can't find the app you're looking for on Huawei's AppGallery, you may have to hope the company releases that APK program file so you can install it yourself, something we're not necessarily sure you'll find for every app.
Who is the Huawei Mate 30 Pro targeted at?
Back when Google was playing nicely with Huawei, you can see that Huawei's Mate 30 Pro would have been pitched as an aggressive iPhone competitor. It has the big lovely screen, a large battery, and a pretty impressive camera setup like its P30 Pro sibling from earlier in the year.
Without Google's services, however, and it's a much more complicated story.
Without the Google Play Store and the support of Google, the Huawei Mate 30 Pro becomes a phone focused almost entirely on countries where Google's ecosystem doesn't matter as much — like in China — and with phone customers who are happy to do everything themselves. Essentially, when the Huawei Mate 30 Pro does arrive, it might have an excellent camera, but it will be one that won't necessarily be as easy to integrate in your life unless you're comfortable outside of the Google Play Store.
Is the Huawei Mate 30 Pro coming to Australia?
If that doesn't dissuade you, Huawei's local arm has said the Huawei Mate 30 Pro is going to arrive in Australia, though neither pricing nor availability has been confirmed yet.
There are also technically two versions, with a 4G model and a 5G variant, though it has yet to be confirmed which we'll see when it does arrive locally.
When either hits the Australian market, however, don't expect it to be cheap. Overseas, the Huawei Mate 30 Pro price is just under €1100, which converted is close to $1800. That should provide an indication of just how much you can expect to pay, and given that this doesn't come with Google's blessing, our guess is telcos won't be running this model at all, making that an outright cost.
We'll let you know if or when that changes, as well as the eventual price and availability date. Unfortunately, it doesn't seem like the Mate 30 is going to turn out to be that much of a hit, at least until Google, Huawei, and the US government can sort this whole thing out.