Standing in line for the next new iPhone is so 2008 to 2010, and these days, you can just order either from a store or a telco if you really want one.
With the announcement of a new iPhone or three comes the pre-order state of a new iPhone or three, as the iPhone 11, iPhone 11 Pro, and iPhone 11 Pro Max head to stores and telcos in the next week.
A week's time means that there's a week for pre-orders, which have officially kicked off at all three of Australia's major telecommunications carriers, including Telstra, Optus, and Vodafone.
Differences between them will likely come down to cost and what little extras each telco has thrown in, which often isn't much for an iPhone, at least not in comparison to say offering a free pair of wireless headphones with another brand.
However, here's how they all go.
Optus
Over at Optus, the iPhone 11 is being talked up on three year plans, a little bit crazy when you consider the phone may not last for three years, though Optus' inclusion is all about data.
On the iPhone 11 64GB, the upgrade for the iPhone XR 64GB, Optus is offering an $89 monthly plan with 100GB data monthly over the course of 36 months, making the minimum cost $3204, about $1200 for the phone, and around $2000 for the plan. Fun.
The minimum cost for an iPhone 11 on Optus is $79 monthly on a 4GB monthly plan, which hardly seems like anything. That $79 monthly over three years, while $96 monthly on two years gets you the same, making that $89 plan logical, even if it is still fairly hefty being stuck on a three year plan.
Three years is a long time, and it seems to be an angle Optus is pushing with the iPhone 11 launch amongst all the options, starting the iPhone 11 Pro at $93 monthly for three years with 4GB data and the iPhone 11 Pro Max at $97 per month, all at the base 64GB model.
If you have to go with Optus and want the best iPhone 11 plans, the two year plans seem pricier because they you for less time, but you might find a 24 month 256GB iPhone 11 at $118 per month with 100GB monthly more valuable than a 36 month 256GB iPhone 11 at $95 per month with 100GB monthly data.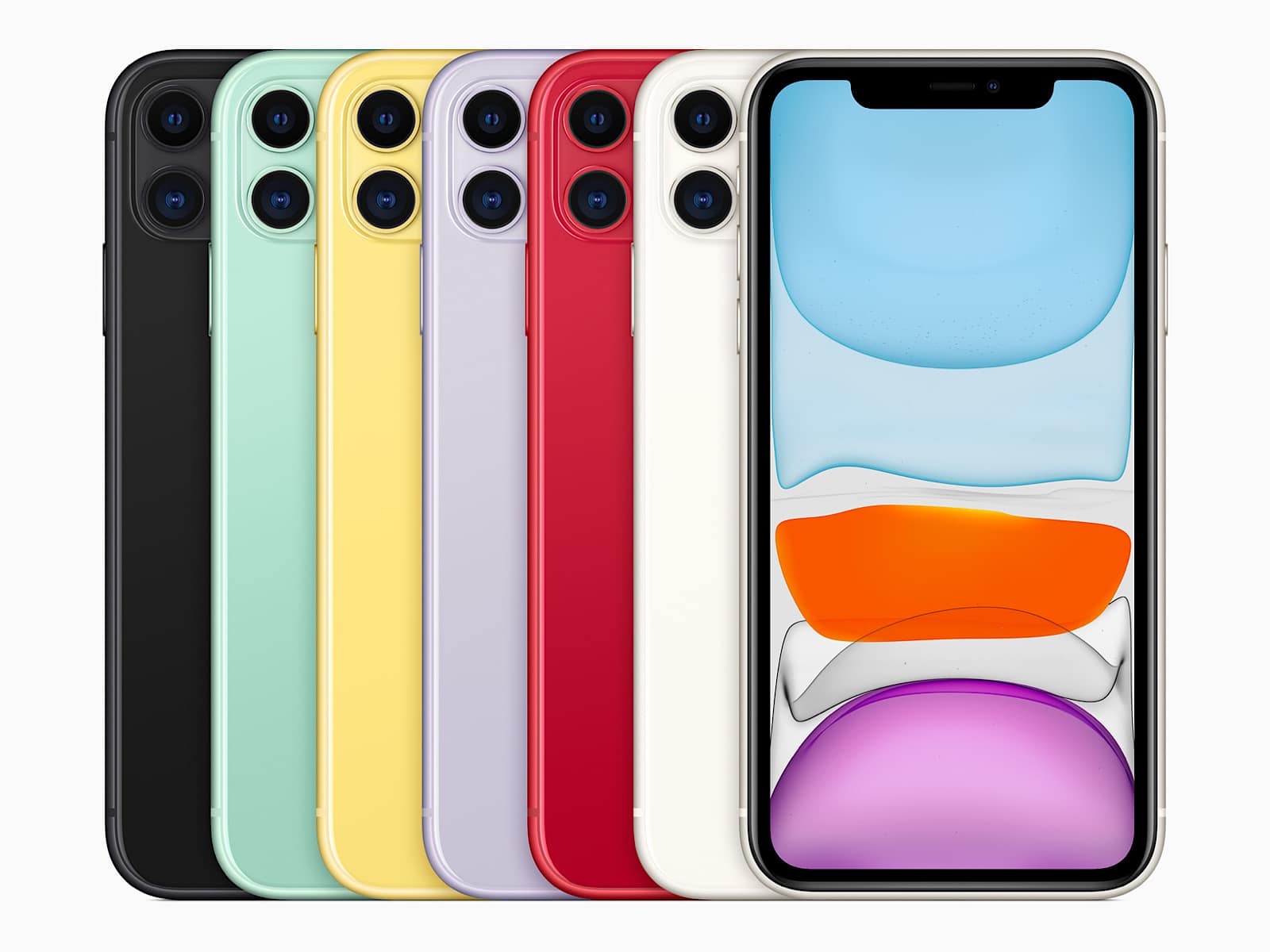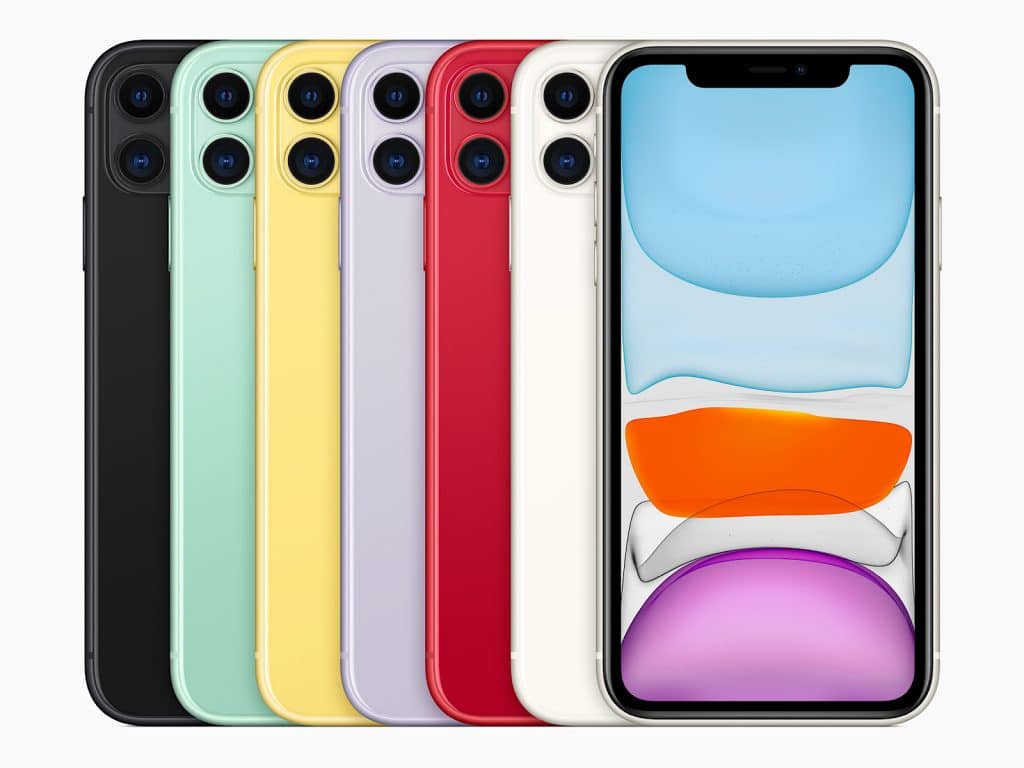 Telstra
Over at Telstra, you won't be able to jump on the 5G network with the iPhone 11, as 5G isn't supported. It will still be fast, however, as 4GX is supported and quite fast.
Telstra's approach is to offer both two and three years, a curious sign of the times over at telcos to keep you locked in for longer, but unlike Optus, Telstra has disconnected phone and plan pricing.
As such, you can grab an iPhone 11, iPhone 11 Pro, and iPhone 11 Pro Max independent of plans, possibly giving you more flexibility. That starts with a plan of $50 per month for a 64GB iPhone 11 on Telstra over two years or $33.33 over three years, stretching up to either $60 per month over two for the 256GB iPhone 11 or $40 per month over three for the same phone.
Telstra's equivalent plan for 100GB data costs $80 month to month and doesn't lock you in, so after a month, if you feel it's excessive, you could drop back to a lower plan, say a $60 plan for 60GB monthly or a 15GB plan for $50, or even go higher.
The minimum you'll pay for any Telstra plan is $50 monthly for 15GB and as much as $100 monthly for 150GB, and that's true of what you can bundle in with the iPhone 11 Pro and iPhone 11 Pro Max, as well.
Over on Telstra, the device repayment for the 64GB iPhone 11 Pro is either $72 per month over two years or $48 per month over three, while the larger 64GB iPhone 11 Pro Max starts at $79 per month over two years or $52.66 monthly over three.
While Telstra comes off as more expensive, its highlight could be that it offers the ability to easily change or downgrade a plan while keeping handset payments going, while also bundling in free data for some services, such as Apple Music.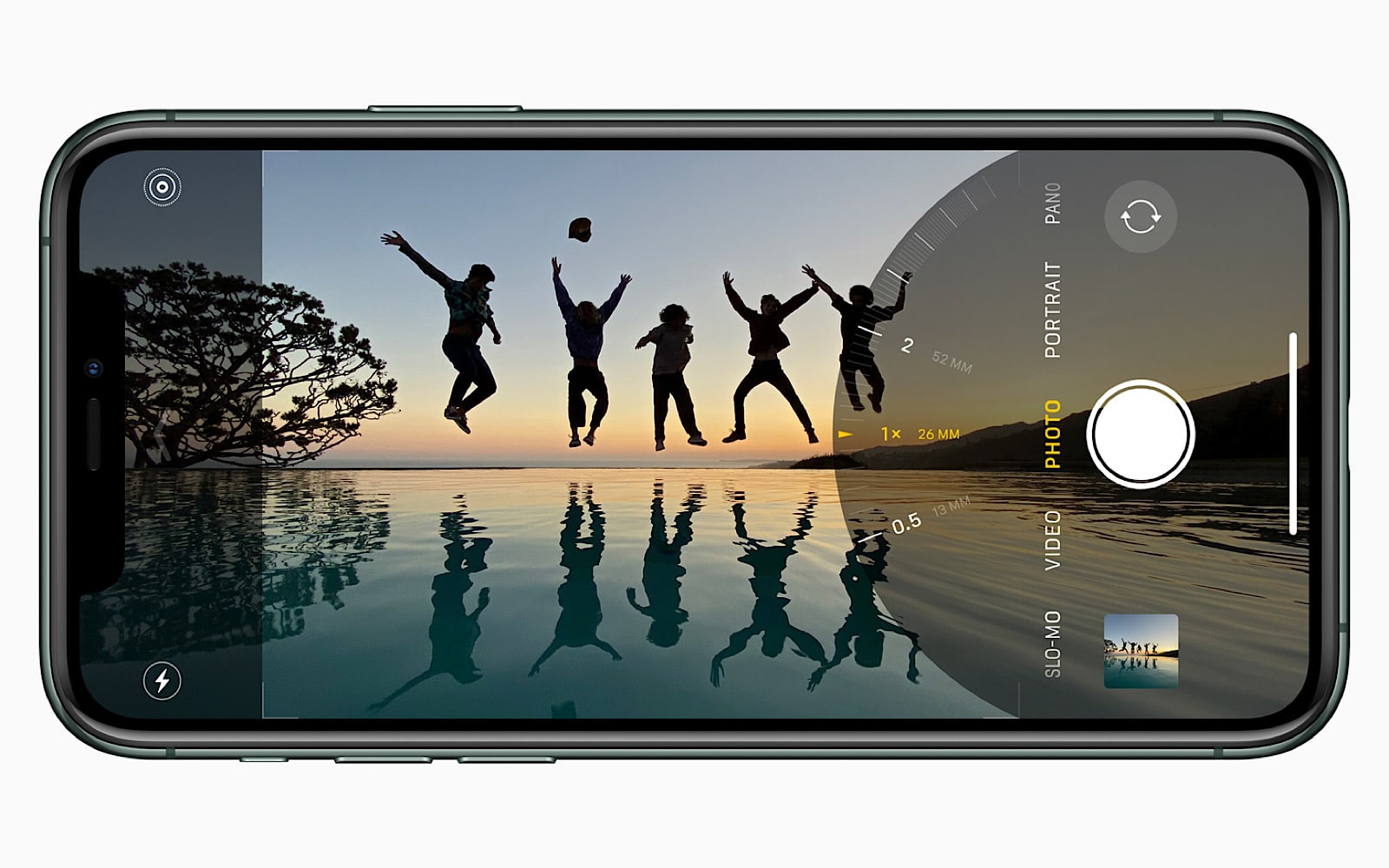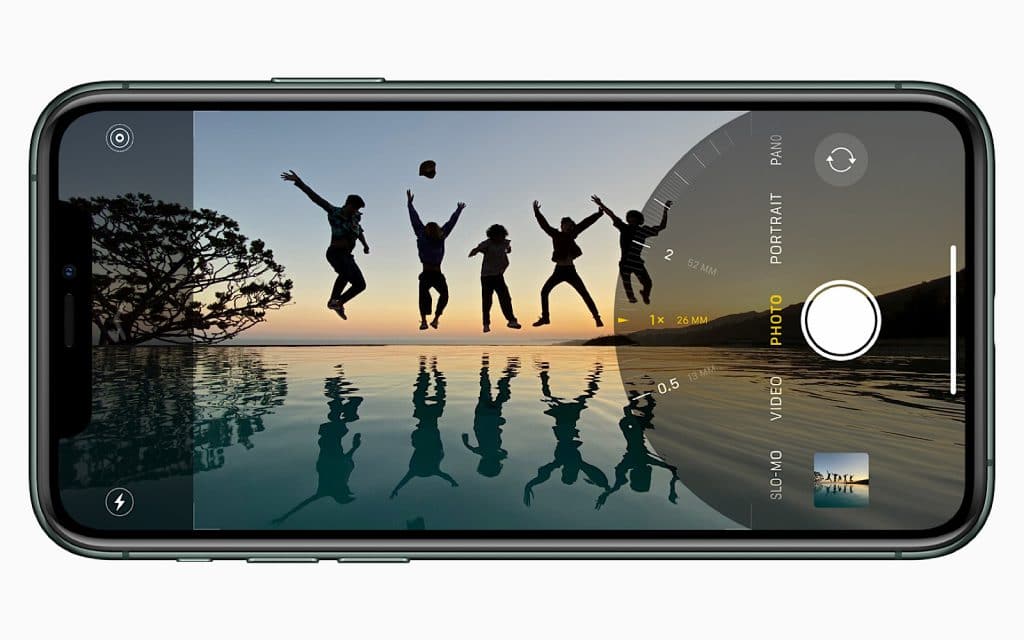 Vodafone
And then there's Vodafone, which like Telstra has detached phone handset payments from its plans, meaning you can choose one and then choose the other, giving you potentially more flexibility in your choice.
That starts with the 64GB iPhone 11, which is offered on one, two, or three year options, the most choice of any of the three major telcos, with a 64GB iPhone 11 costing $99.91 per month for one year, $49.95 monthly for two years, or $33.30 monthly over three years. Push that to a 256GB iPhone 11, and Vodafone's pricing becomes $120.75 monthly for a year, $60.37 monthly for two years, or $40.25 monthly for three years.
Attaching a plan to that becomes a little more interesting, with the smallest Vodafone plan starting at $35 for a measly 5GB monthly, while a ten dollar increase brings it to 30GB monthly at $45. Keeping things somewhat consistent, Vodafone's maximum plan is 120GB for $65 monthly.
Those plans are consistent across
Three vendors compared
There are lots of options here and as such, it can be hard to work out which one iPhone 11 plan delivers the best value.
As such, we're focusing on one specific model — the iPhone 11 256GB — with as close as possible to a 100GB monthly plan to see who comes out on top.
Optus:
24 months, $118 per month (100GB)
36 months, $95 per month (100GB)
Telstra:
24 months, $140 per month ($60 handset + $80 plan 100GB)
36 months, $120 per month ($40 handset + $80 plan 100GB)
Vodafone:
24 months, $125.37 per month ($60.37 handset + $65 plan 120GB)
36 months, $105.25 per month ($40.25 handset + $65 plan 120GB)
Between these three, Optus appears to be the best value for the same features, with three years definitely targeted across the range for consumers looking to save money.
As a point, three years is a long time to be locked in a telco, especially as the technology begins to shift to 5G. At least you can rest assured that by the time the three year plan begins to end, 5G will be ready for you to use it. Mind you, three years is a long time for a phone to survive, so we'd suggest getting a good case for that iPhone.
In terms of overall choice and versatility, we'd suggest looking at Telstra and Vodafone. While the plans may incur a slightly higher price, the versatility of not having the telco bundle in the plan with the phone means you can choose what plan makes sense for your needs with the phone handset payment that works for you.
Outright phone purchasing
Alternatively, there's outright phone purchasing.
Starting at $1199 for the iPhone 11 64GB and fetching as high as $1449 for the 256GB iPhone 11, or even as high as $2499 for the 512GB iPhone 11 Pro Max means you'll want a pretty penny to part ways with if you're buying it outright, or using whichever payment or after-payment options you prefer.