The smart home is well and truly alive as more smart speakers arrive, but what does this mean for our security? It's not all doom and gloom, and both education and protection will help.
While a Jetsons-esque world is still a little ways off, a future where your home is actually connected up to the internet and able to do things automatically is coming. A door that unlocks the moment a security camera picks up on your image walking its way, switching on the lightbulbs in your home, turning on the music, and telling an automated robot vacuum cleaner to return to its charging station, and for the air conditioner to switch on because it's warm outside and you'll want to cool down.
Believe it or not, all of this is what a smart home can do, and it's a vision that internet-connected technology can help make happen.
All of this technology goes by the name the "Internet of Things", as the things in your life gain internet connectivity, and going online arrives for more than just your phone, your tablet, your computer, your video game console, and your TV.
But like with all internet connections, there is a risk for security to become a problem.
We all know about the dangers lurking online, and it's one of the reasons education is one of the best solutions for not getting infected by security attacks like phishing, ransomware, malware, and other online attacks.
As good as education can be, however, it may not be of help for devices that automatically connect, and lack the resistant to thwart problems.
In fact, according to the recently released Trend Micro's 2017 Security Threats in the Home Network report, a Trend Micro security product protected home networks from over 8.5 million attacks to devices in the home, with a good 72,000 locally that were detected and blocked.
That may not seem like a lot, especially when millions upon millions were affected by severe attacks like last year's Petya, and with the increase of ransomware across both desktop and mobile, it's a severe issue, and one that highlights the important of security across more than the mere computer.
Remember, those statistics are merely the ones Trend Micro blocked, and with many other security service providers out there — Norton, Kaspersky, AVG, Bitdefender, McAfee, ESET, Avast — the total number of attacks locally and worldwide would be seriously bigger when compiled.
And all of this highlights an important point: antivirus isn't all the world needs anymore, and internet security needs to cover more technology, with the Internet of Things (IoT) playing a big part as we move forward. That means we need to start thinking of security as being bigger than Windows and Mac, and bigger again than Android or iOS. It's now about speakers, about fridges, about lightbulbs and appliances and cameras and routers.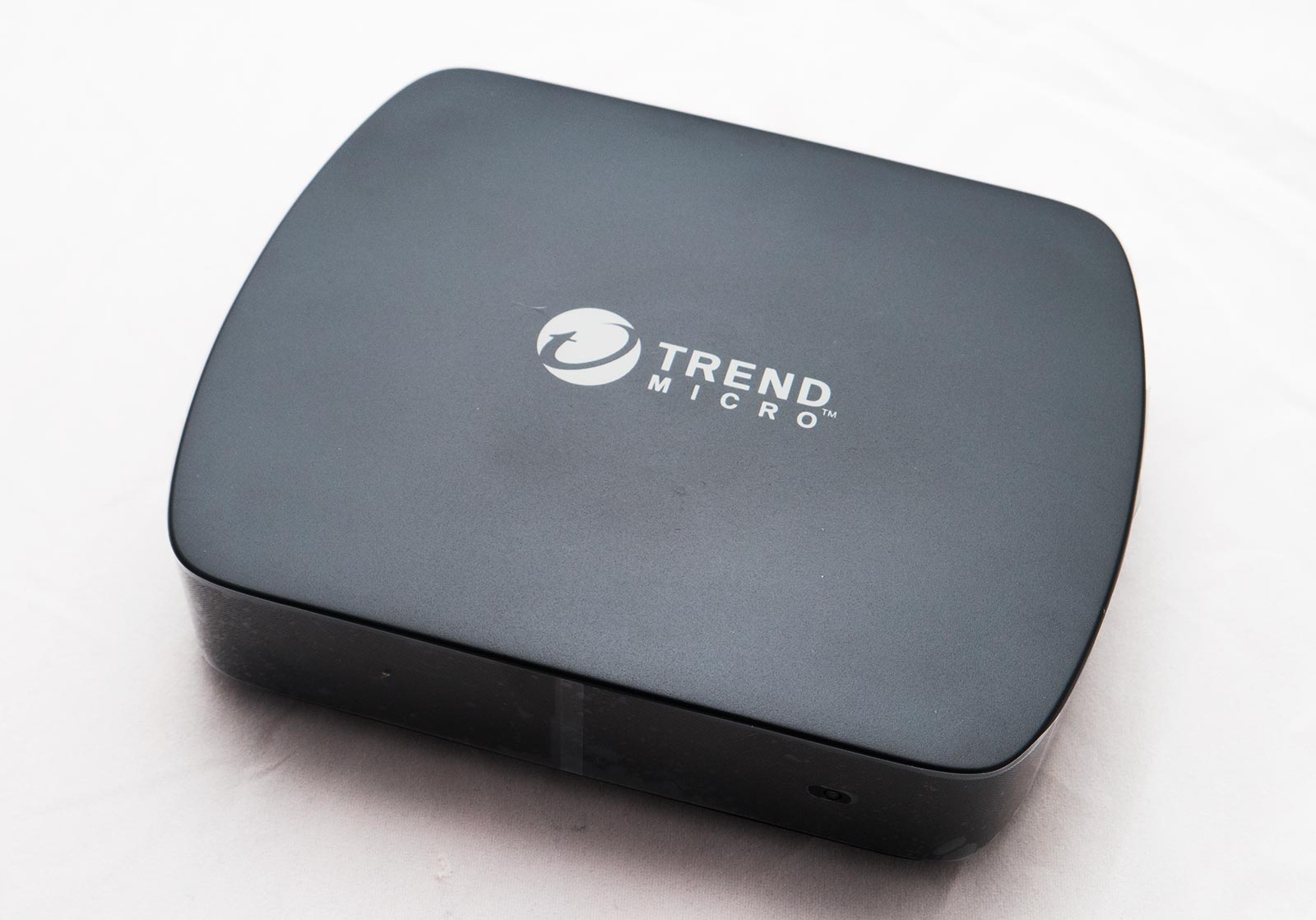 It's something that is gradually being thrown into routers, and indeed external network devices that can check the traffic that goes in and out of a home network, but it's not something everyone is comfortable connecting up to their internet connection, so there are other options.
"There are some simple steps to for home users to follow to help secure their smart devices at home, on both a device and network level," said Tim Falinski, Senior Director for Consumer at Trend Micro in the Asia Pacific region.
"On a device level, users should always make sure their devices have all the latest software patches installed from their manufacturer to keep their devices protected against all the latest vulnerabilities," he said.
That's a fairly simple step you can do, and whenever a smart device in your home tells you through its app that there's a security update around — be it a Philips Hue lightbulb or a Sonos speaker — take the time to let it do its thing and get the update. These likely introduce fixes for services, and that of security too, and it's important to let manufacturers take care of their technology that you've bought from them.
You can also look after your home network, and essentially be the admin of your environment. No, you don't have to learn Linux or understand any scripting like the security guy at work, but you can do basic things to make sure your home network is more secure than how it came out of the box.
"Your everyday joe can easily change the default password on their router and devices and this is the first and most important step in securing the home network," said Falinski.
"It is also relatively simple to identify all the devices that connect to the internet at home, which is important as it allows you visibility to see if anyone is accessing your network that shouldn't be," he said.
For this, you'll need to login to your router (using the right password after you've changed it) and check just what is connected. Most home network routers allow you to give these devices names, so if they come as arbitrary names you don't understand, you can name them yourself, and each will give you an idea of who and what is connected.
Depending on how deep you want to go, network maintenance can give you a better comprehension of what is accessing your network, and you can even segregate parts of your network, meaning IoT devices connect only on a secondary network made for them, or friends as well.
Ultimately, a lot of this can help create a better sense of security at home, and while much of this might not be what you typically expect to do with a home network, if you're beginning to embrace the smart home a little early, it's just one of the ways you can go about securing it, too.