One of Australia's most popular telcos recently jumped into phone sales, so what's next? Wearables and sound, apparently.
This week, Amaysim has announced that its foray into selling phones isn't the last thing the company plans to sell from its online shop, as the operator moves into a little bit more hardware, too.
If a phone wasn't the only thing you wanted to buy, and were curious about a wearable, a pair of earphones, and maybe a speaker, Amaysim will be joining the burgeoning online electronics market, offering devices alongside its phones.
"With around 9 million smartphone users expected to own a smart wearable by 2021, it's now the perfect time to extend our product range," said Darren Bell, Commercial Director of Devices at Amaysim.
"We have added smartwatches, speakers, headphones, and accessories to our catalogue, and will soon feature an even wider spectrum of thousands of the latest in consumer electronics at highly competitive prices," he said.
That range includes devices like the Apple Watch, Beats Studio 3 wireless headphones, the Google Home, and Huawei's Watch 2 with 4G access, including a few accessories for smartphones.
Like the phones Amaysim sells through its site, the products on offer come from varied sources, and some will come from Australia, while others from overseas, something Amaysim highlights on the page where the price is noted.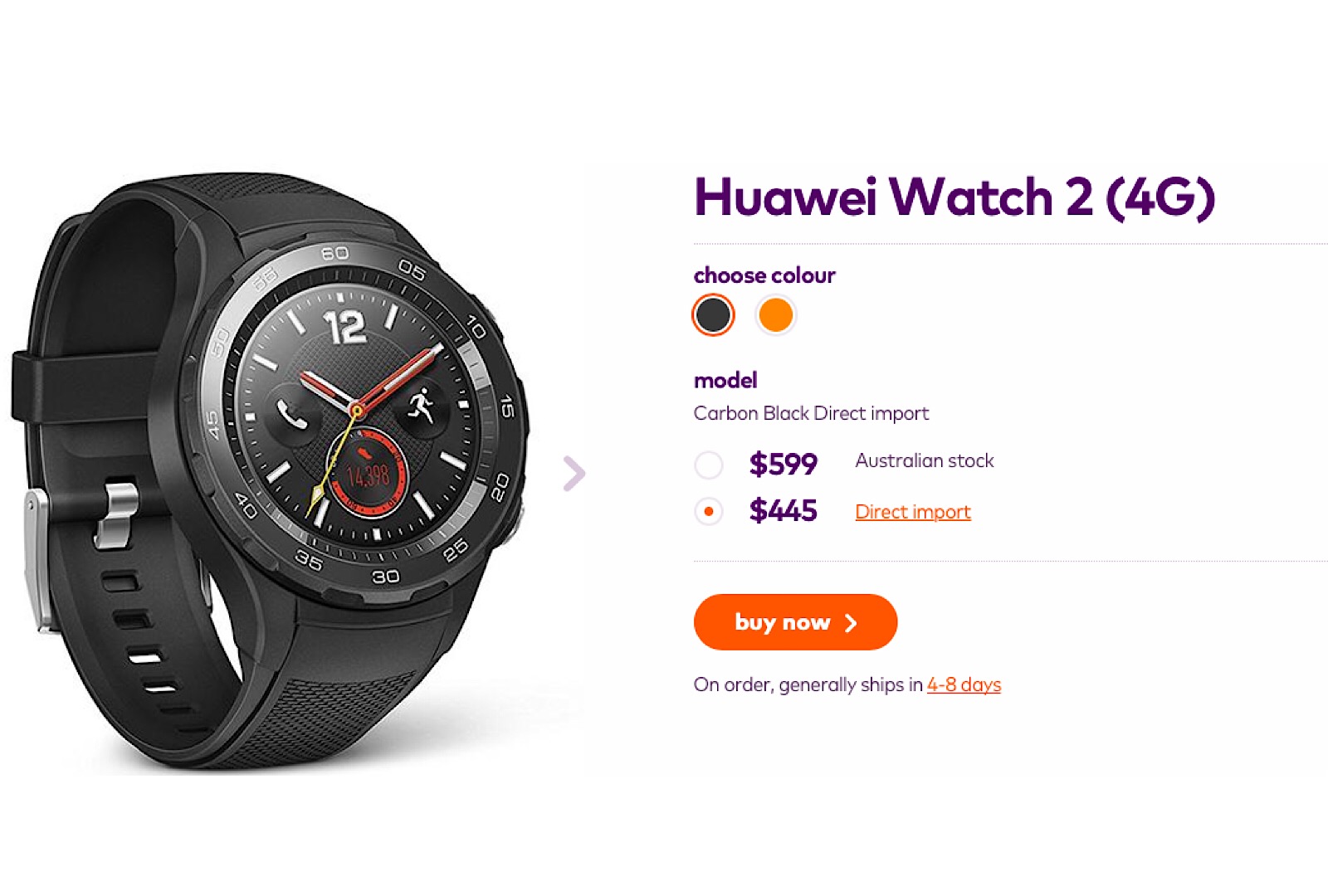 Australian stock will mean an Australian warranty is provided, while "direct import" is Amaysim's way of saying "international stock", and in these cases, Amaysim will take care of the warranty.
In fact, Amaysim told Pickr that it offers a 24 month warranty for products it sells, and that it will fix and/or replace the product for them, with all costs covered by the company.
That might make a new wearable a little more palatable, especially if there's a saving you can find, as there is in some products.
We'd advise you shop around all the same, however, as a quick glance to Amaysim's shop found a few savings, though prices across the board weren't necessarily strong, and we've certainly seen better in some products.