Huawei isn't the only smartwatch maker with the ability to make phone calls outside of a phone, as Apple joins in the third-generation Watch.
If you thought the smartwatch was merely going to run apps, control your music, and tell the time, think again. Alongside its new iPhones, Apple has this week announced that a new generation of smartwatch is on the way, as its Watch hits version 3.
Yes, it wasn't just smartphones or 4K Apple TVs, as Apple's only smartwatch grew in technology, bringing the Watch Series 3 to life with the addition of cellular technology built in.
That means Apple's Watch joins Huawei's recent Watch revision and even a very old Samsung Gear S as a watch you can take with you and make calls on without the phone being attached, though there is one major difference: the Apple Watch Series 3 will rely on a SIM card built into the watch itself, applying your phone number in software thanks to the "eSIM" technology which is still technically a SIM card, albeit much smaller and digitally controlled.
The modem inside isn't far off what you can find in a phone, with a 4G LTE radio allowing your to connect at high speed, and for a nice first, it won't require a separate phone number, switching your regular iPhone number to the Apple Watch and allowing you to use that when you're out and about.
Instantly, exercising becomes a whole lot lighter, as you'll be able to bring only the Apple Watch for phone calls and music playback, using Bluetooth earphones like the Apple AirPods (or any other perfectly decent pair of wireless earphones) to slim down.
Telstra has already announced compatibility for the technology, which it calls the "Telstra One Number" and will be made available to post-paid members first, with small business, enterprise, and prepaid customers to follow later on, as we suspect other telcos will do, too.
You will get the option, however, on if you want the new Watch to have that cellular 4G support, because there will be two versions: one with and one without, much like how Apple has been make its iPads.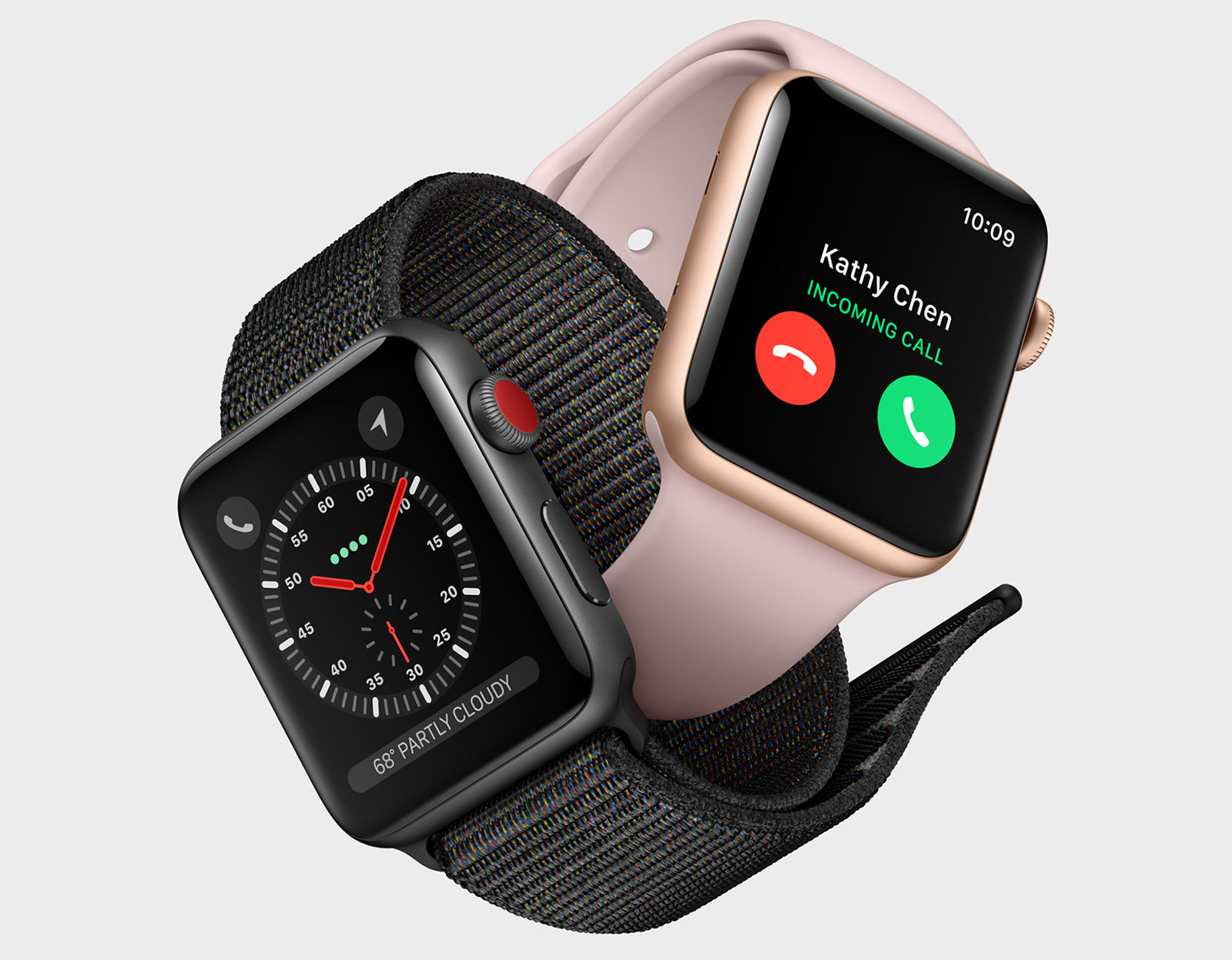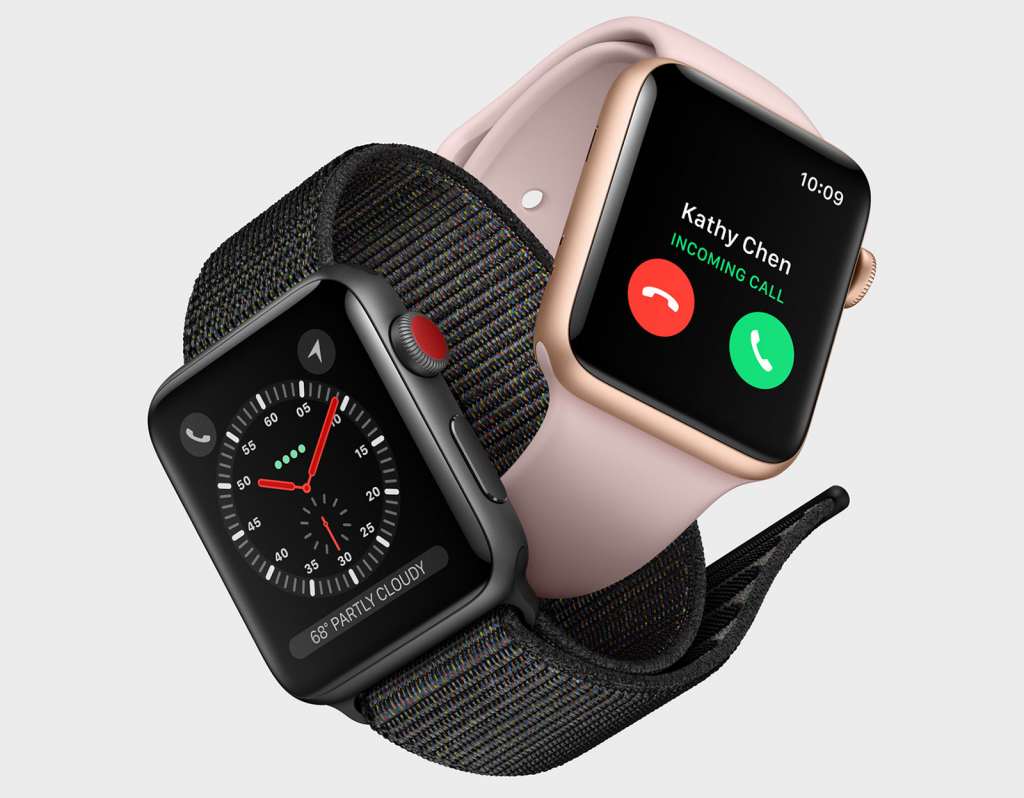 Regardless of which you buy, there's a GPS included, and there's also a new processor in the latest watch, with the Apple Watch Series 3 sporting a faster dual-core processor that speeds up the tiny apps Apple's Watch runs, also applying improvements to WiFi and Bluetooth with a new W2 wireless chip.
WatchOS 4 is the other change, something all of the Apple Watch variations will be getting, and that includes a Siri watch face that displays information about your life in a proactive way, a new Workout app that supports the sort of high intensity interval training CrossFit and F45 rely on, and a new Music app that can automatically sync mixes and will later on stream music directly to the watch itself.
Gold, silver, and space grey are the casings you can expect to find this one in, starting at $459 for the model without cellular 4G support and $559 for the model with, though there's also a dark grey ceramic edition on the way, as well as new models from Nike and Hermes, each with bands and faces specific to those variants.
And there's still an older model sticking around, as the Series 2 disappears and Apple leaves its Series 1 in the market, even if that might come across a little confusing. The price of the Series 1 will sit at a lower cost, however, starting a $359, a good one hundred less (and likely to try and persuade you to go for the better Series 3 at a little more).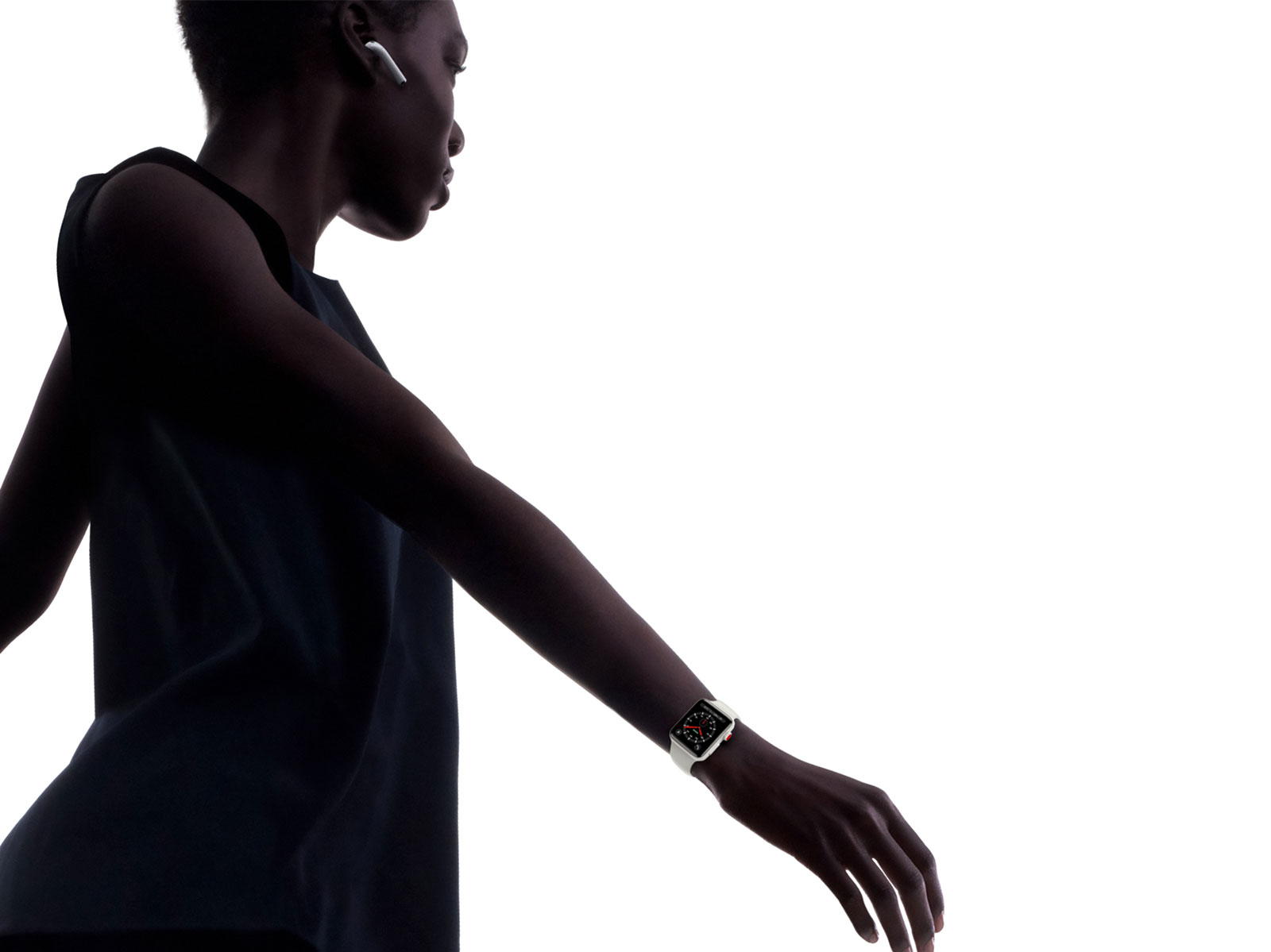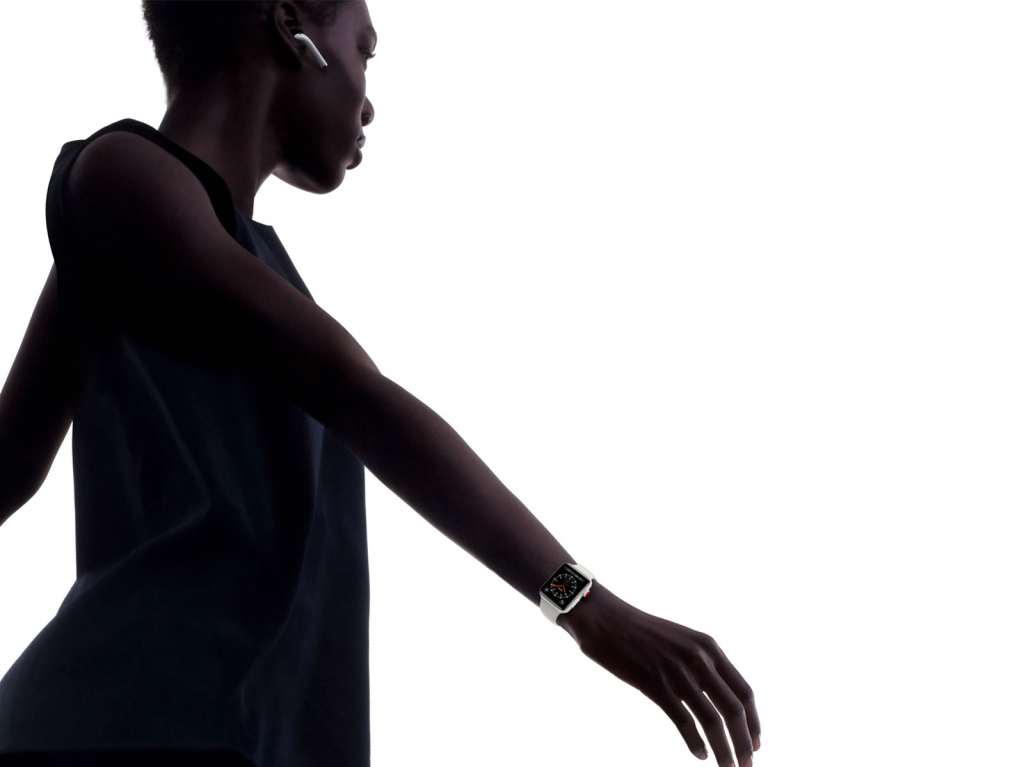 You still need an iPhone if you want to play, but hey, there are a couple more of those being launched the same time, as you'll find the new Apple Watch Series 3 smartwatch in stores from September 22.