Whether you know a dog owner, a cat owner, or just someone keen to become a pet owner, we've found suitable ideas that can make the holiday season.
A bit of a warning: most of the gadgets on this list are for people with dogs, but we suspect many could be used for cats and other animals, as well.
Audible for Dogs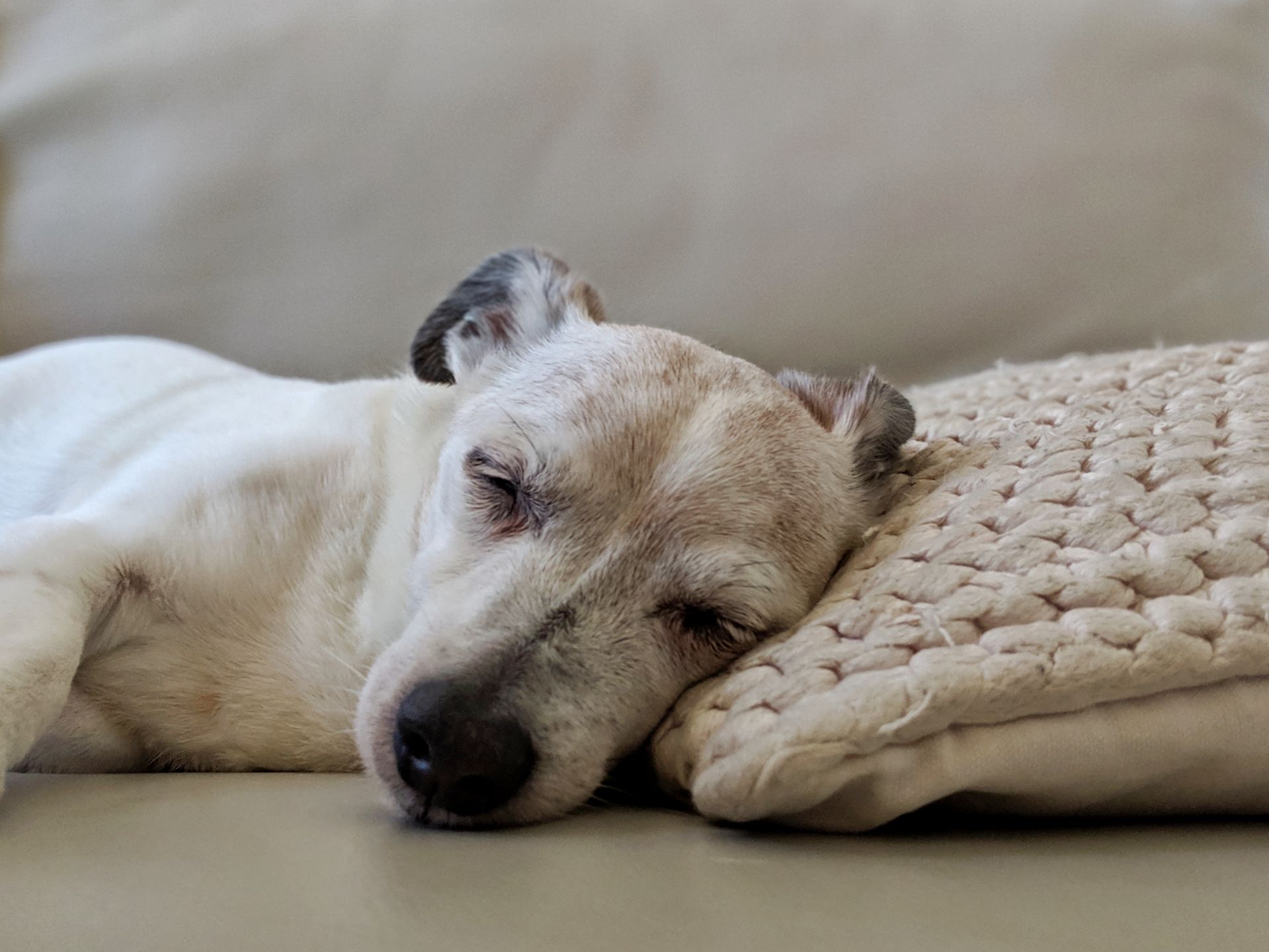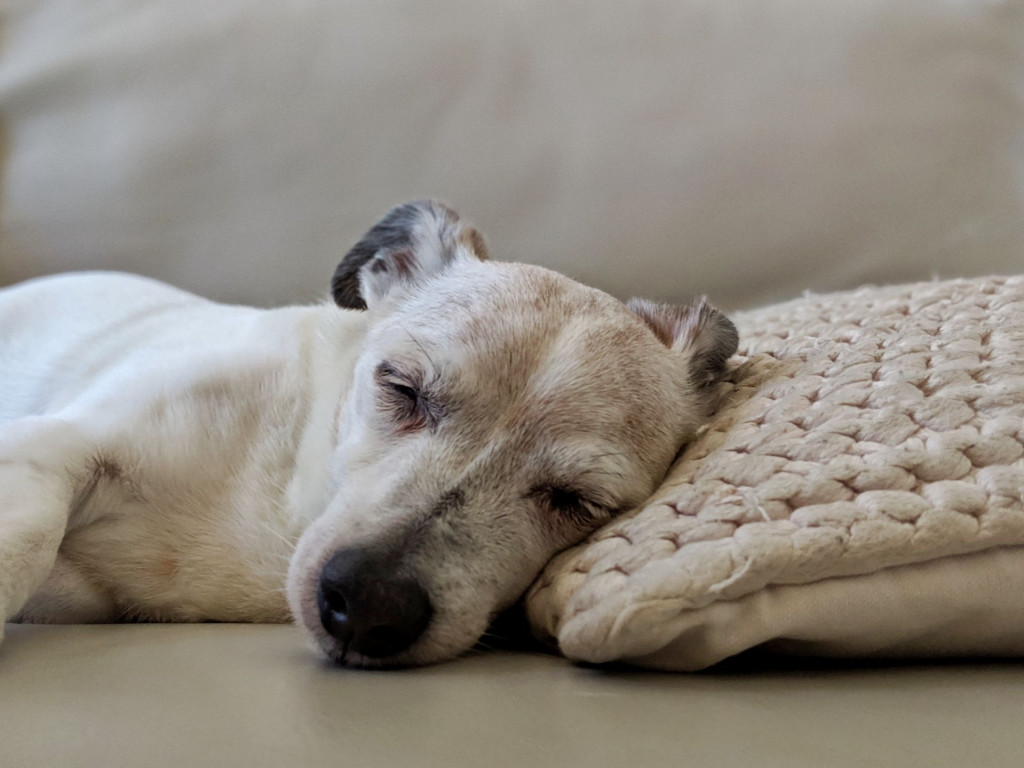 Price: $20 per collection
Not everyone is comfortable with leaving their dog at home with no one talking to it, and so Amazon's audiobook division Audible has come up with a solution: audiobooks for dogs.
We're not kidding, with four-book audiobook collections geared at dogs costing $19.99 each or in a regular Audible subscription for $16.45 per month.
Audible for Cats doesn't exist, but Audible for Dogs includes books about dogs, just in case your dog likes listening to texts written about its kind.
Tile Pro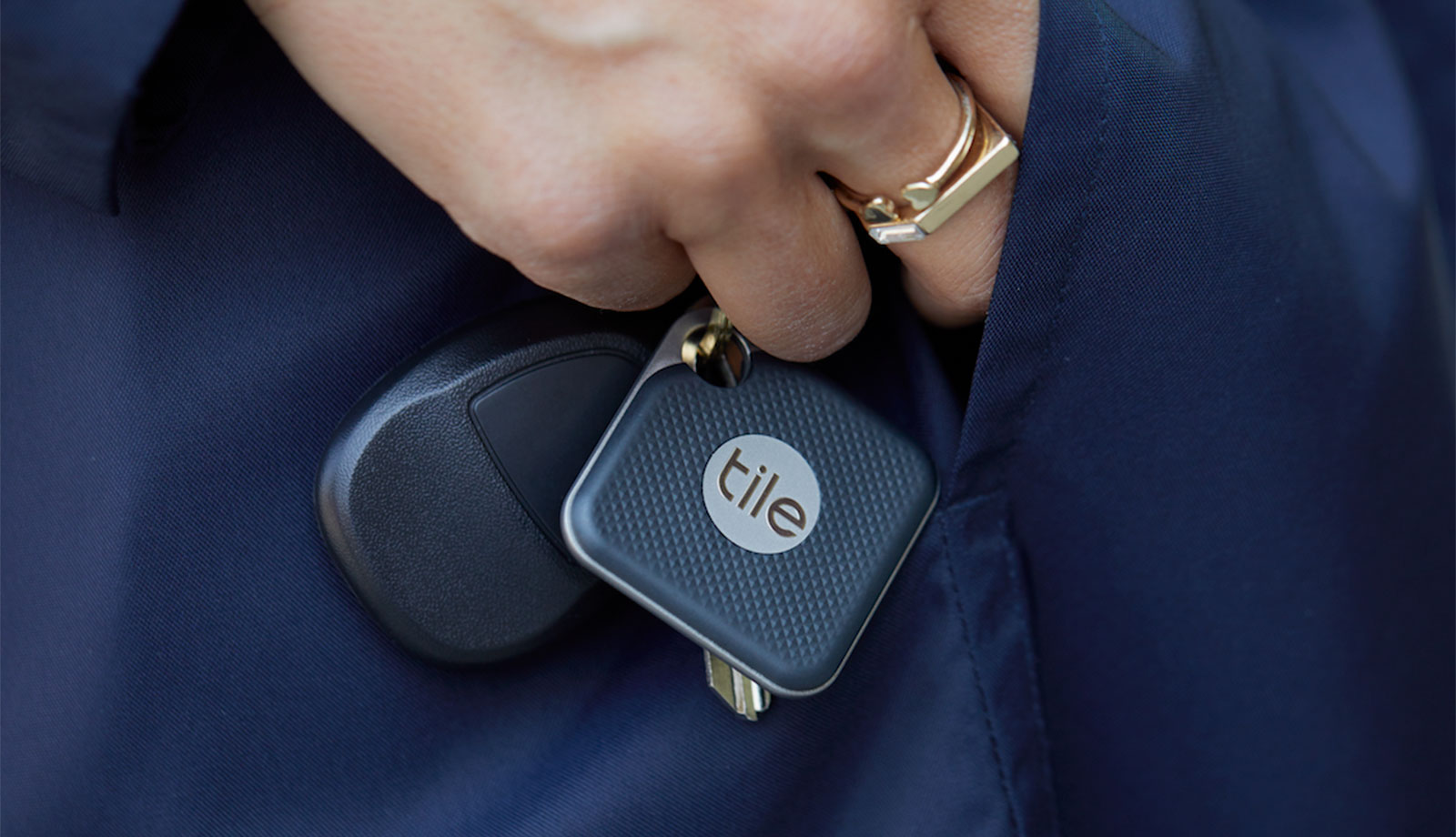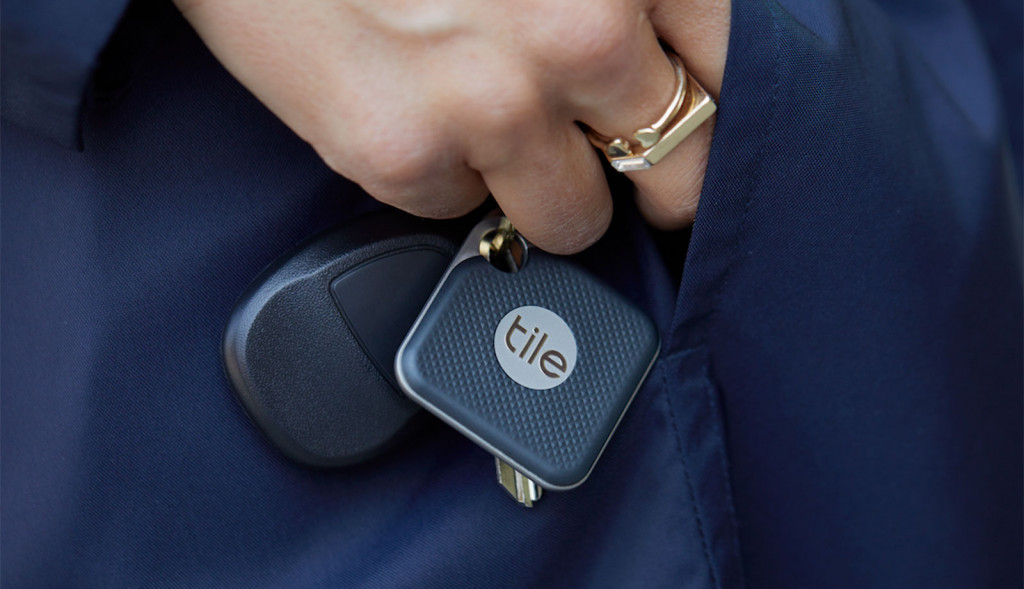 Price: $60
If there's ever a risk of a pet going walkabout, Tile could be of help.
Built to find things like a backpack, keys, remotes, and more, Tile is a system that uses wireless signals to track the location of things. And even though an animal isn't technically in the same space as the "things" Tile would normally track, it should be able to track pets, too.
Bissell BarkBath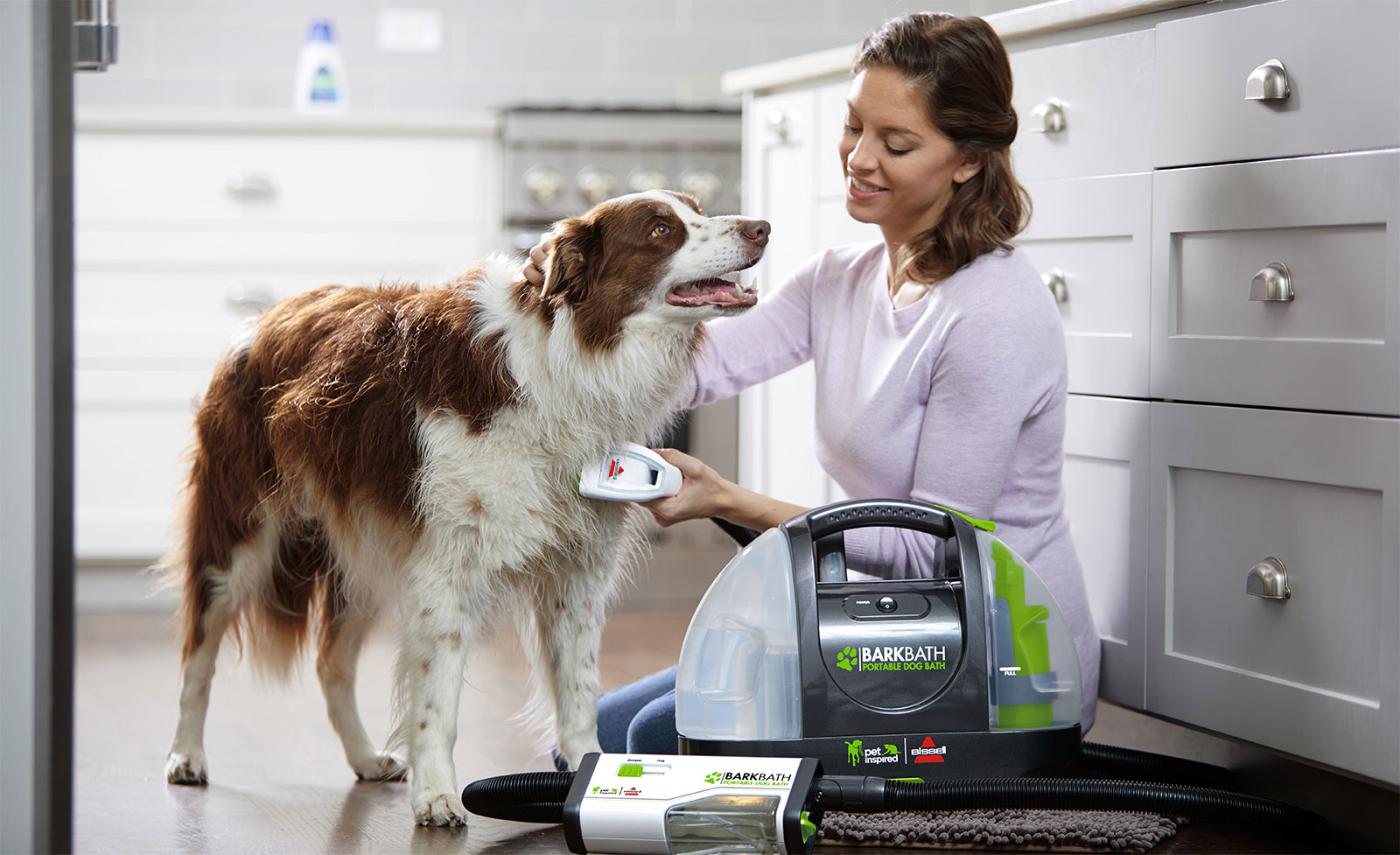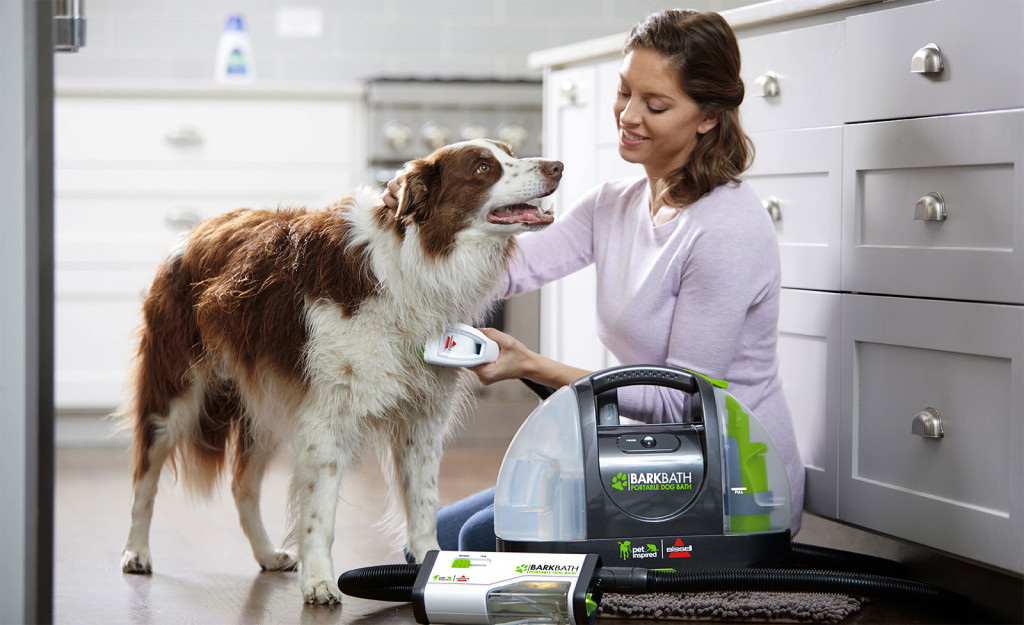 Price: $129
Cleaning a pet can be one of the more difficult things to do, and often involves scratches and yelling, possibly from the owner.
Bissell's BarkBath aims to fix that with a device that washes and shampoos while sucking up the dirt and water away. It's portable and aims to use less water than a bath, with a little over a litre for a 36 kilogram dog compared to the up to 72 litres normally needed for a bath.
iFetch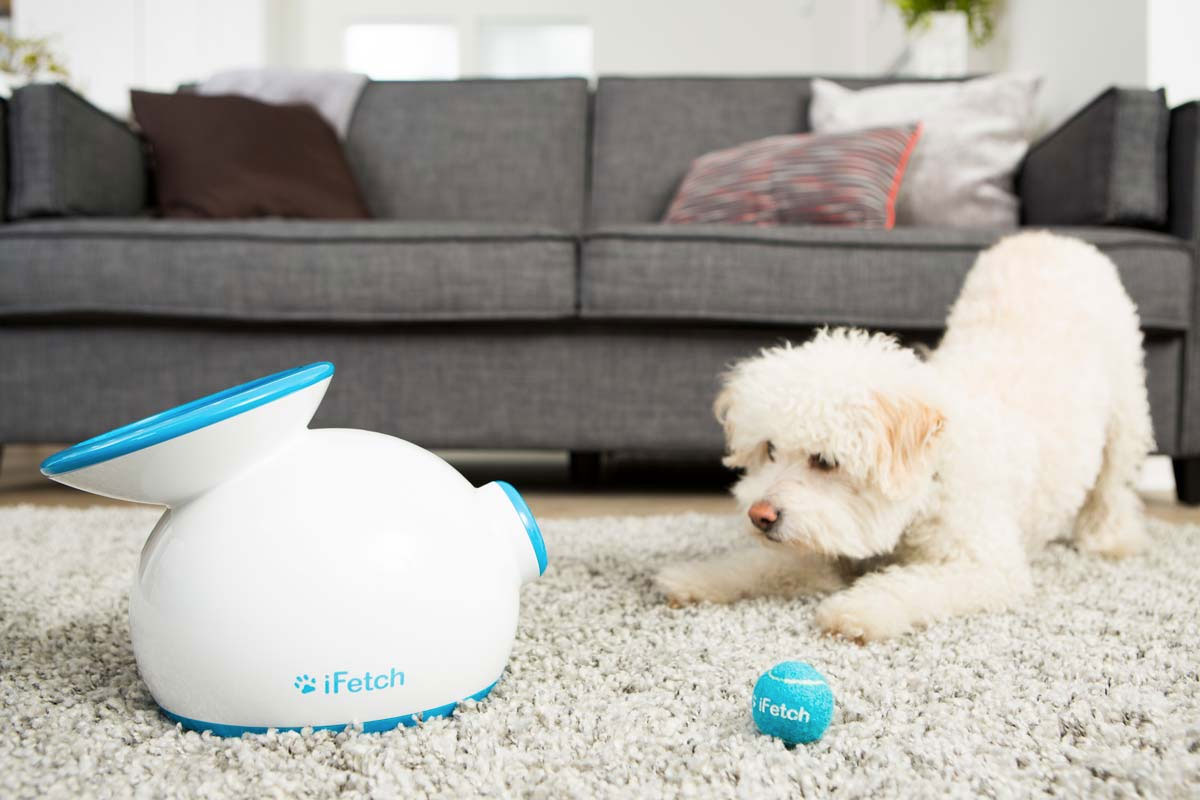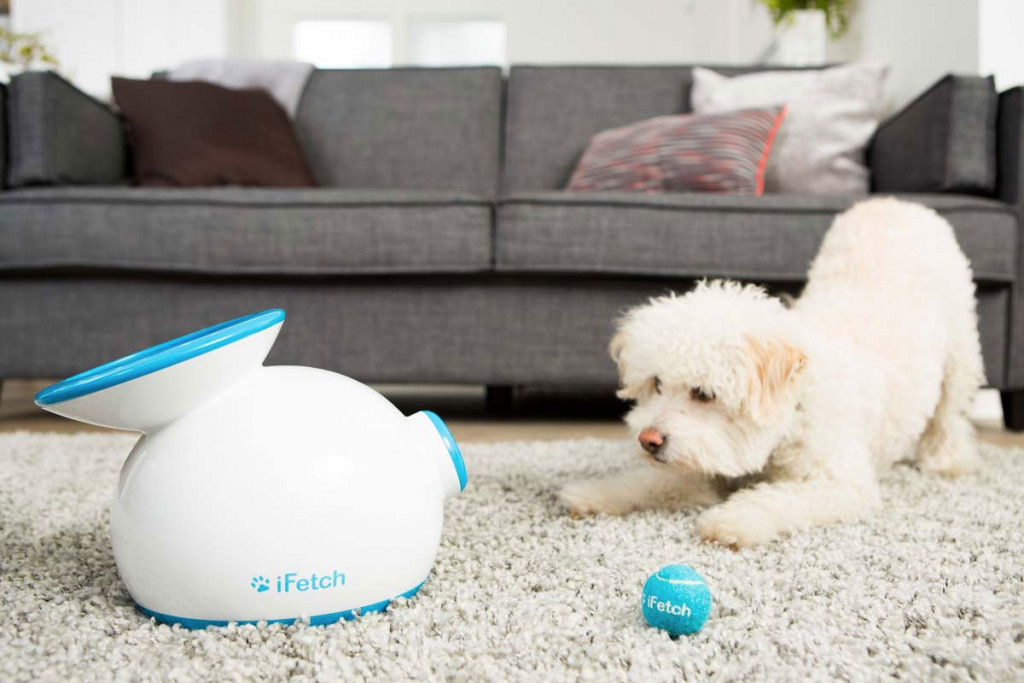 Price: $200
Need to throw a tennis ball to your pet but can't be there to do it? The iFetch Original is a little system that can throw miniature tennis balls three, six, or nine metres, and can be operated by a dog.
Yes, you read that right: a dog can work the iFetch. By dropping the ball directly into the iFetch, the system will load the ball and launch it for the dog, allowing a dog to essentially play fetch with itself.
Findster Duo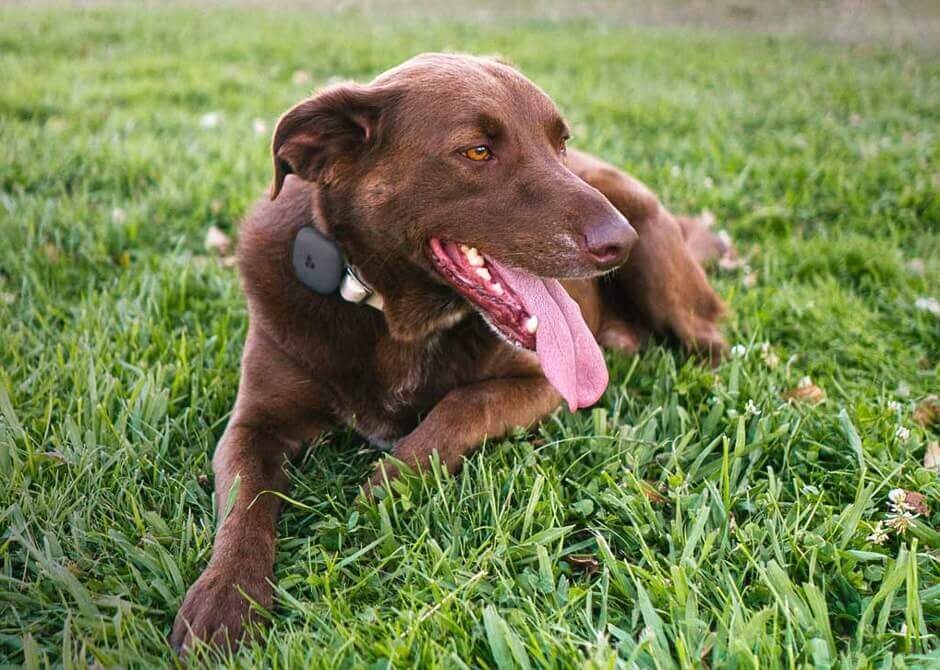 Price: $220
Humans have a Fitbit, and pets get something like that, too.
One is available in Australia, and it's called the Findster Duo, comprising of a pet activity monitor and GPS tracker that attaches to a collar and tells you information like where it has gone, where it is, and how the pet compares to other pets using the system.
Findster Duo also allows you to make geofences on your property, and will tell you when your animal has left.
Furbo Dog Camera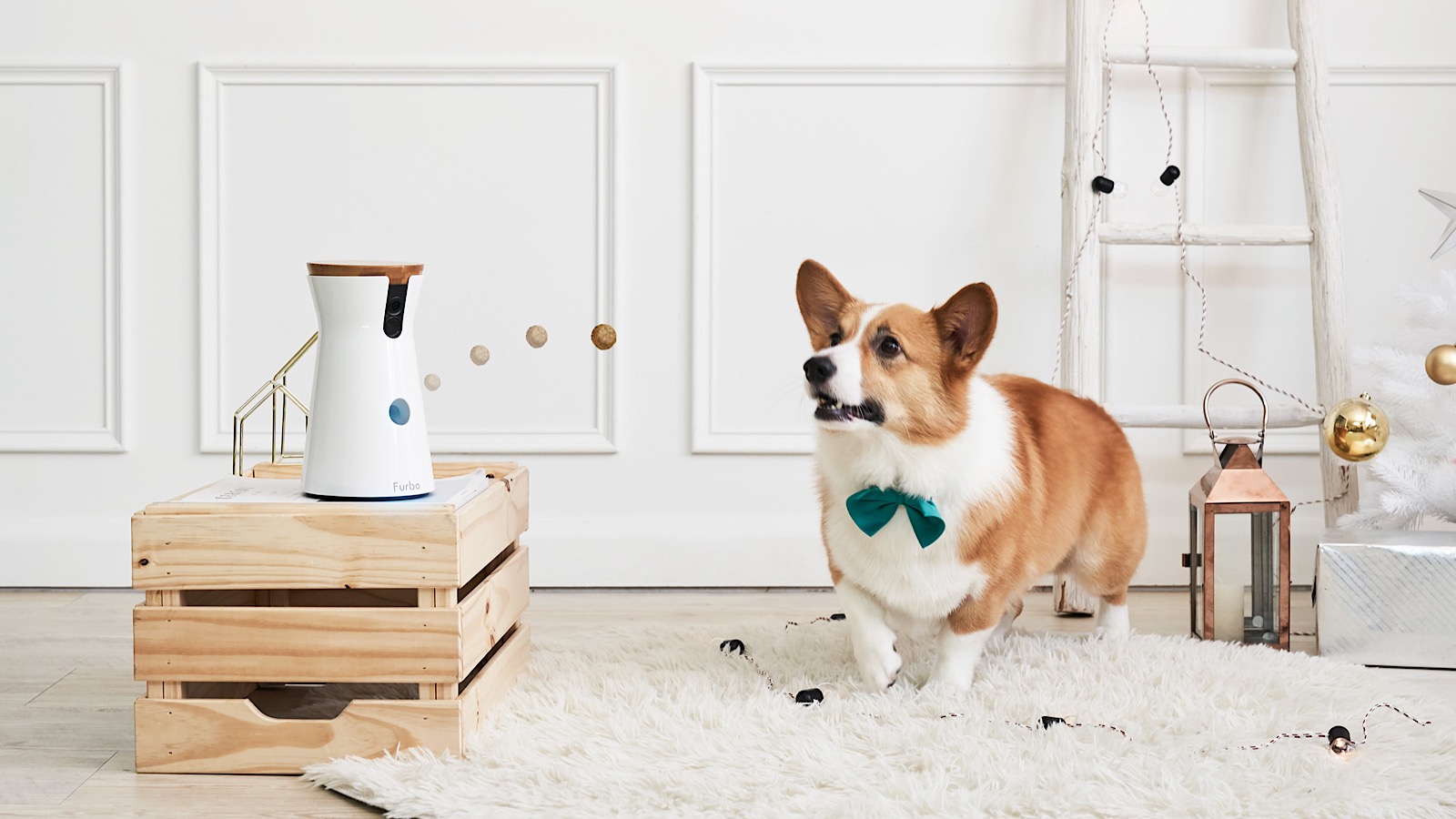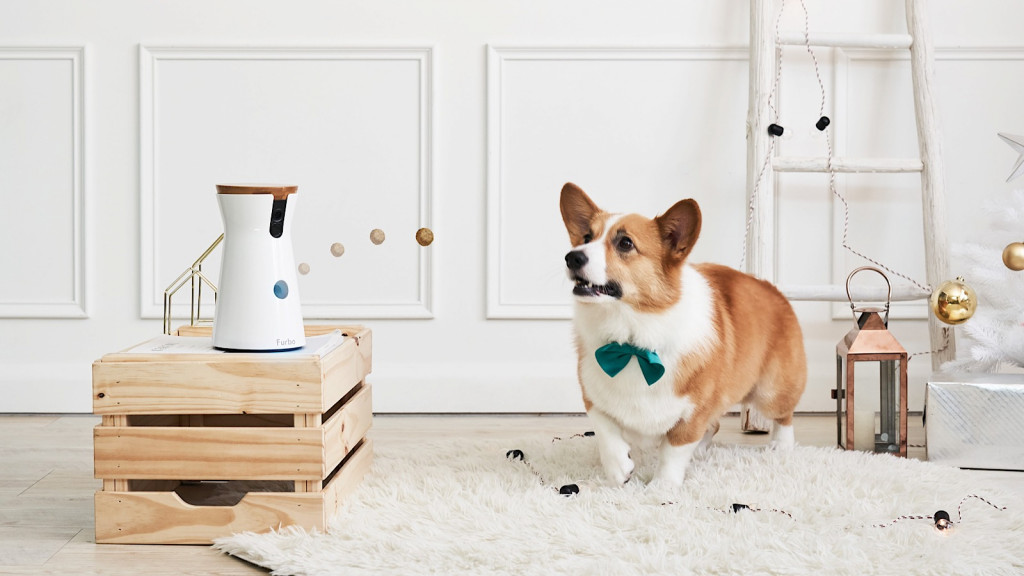 Price: $359
An interesting take on the security camera, the Furbo Dog Camera is a security camera you can talk through that also has a treat system built in.
By "treat system", we mean you fill the Furbo with small treats and can then throw your dog treats using the app, with the Furbo launching treats as a reward.
Furbo's app works for Android and iOS, which means phones and tablets are supported, and there's also night vision on the camera and a customised snack call, helping you to reward your pet using your own voice.
SureFlap Microchip Pet Door Connect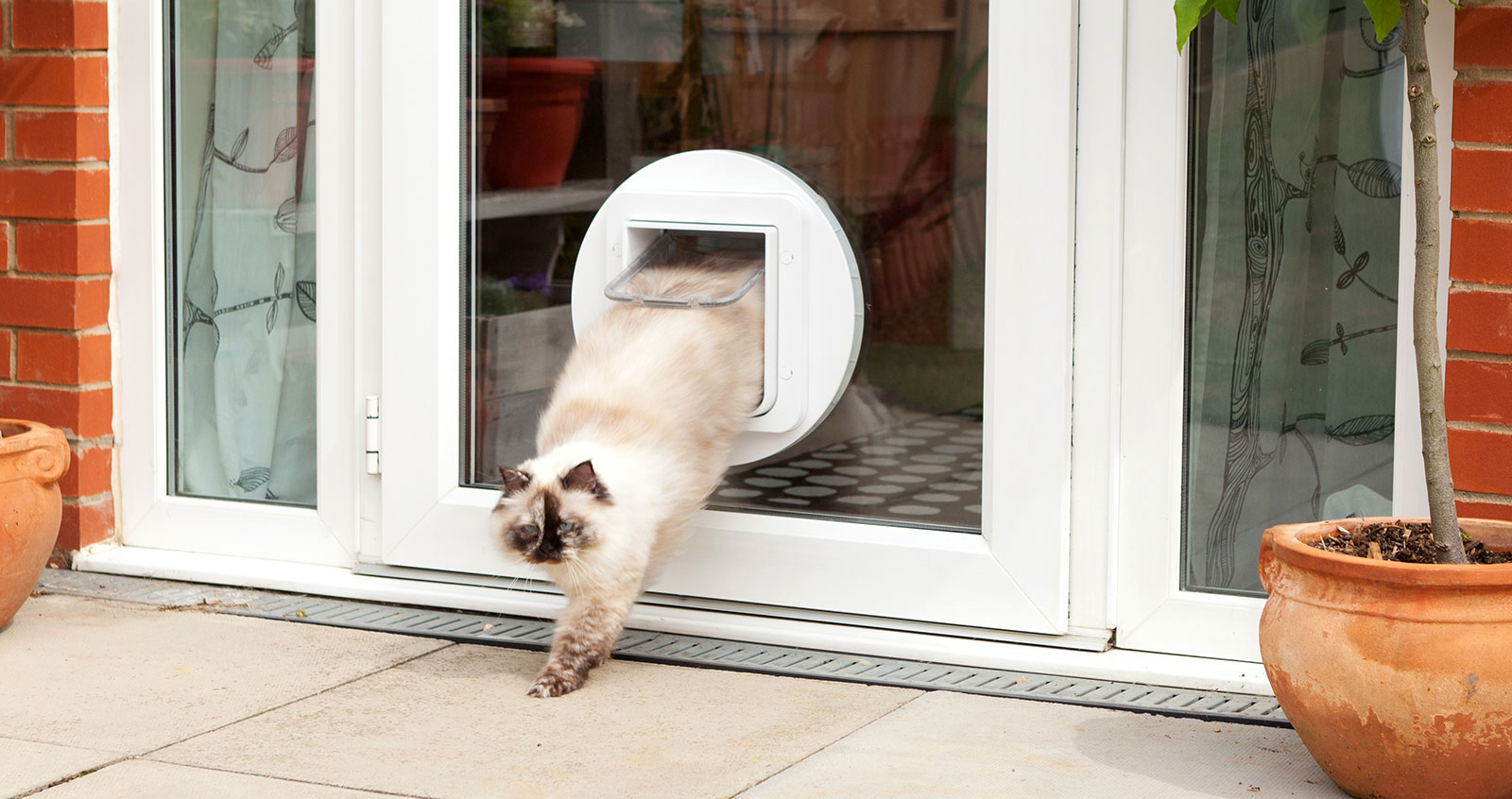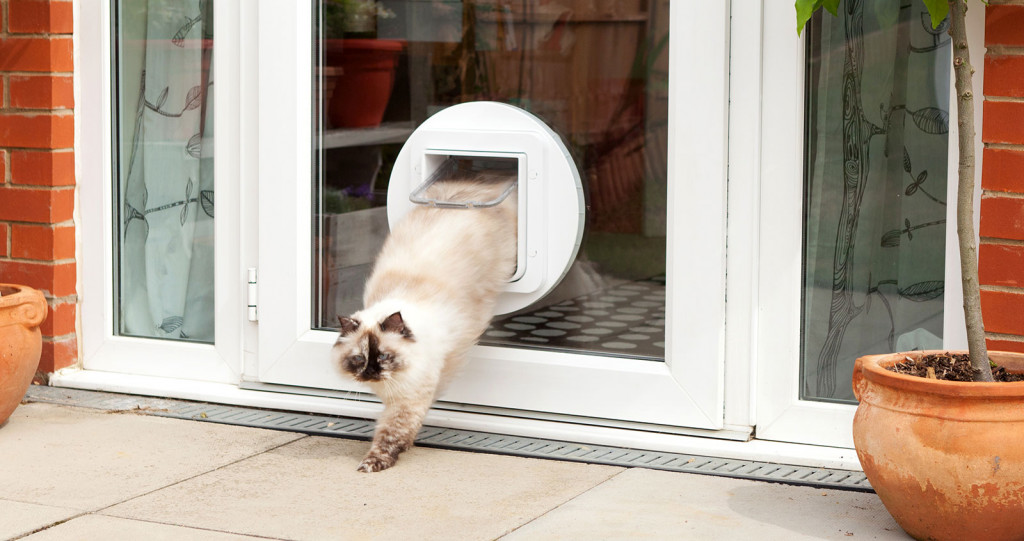 Price: $309
Doggy doors (that also work for cats and other animals) generally are passive: dogs walk in and out when they need to go outside, but they're not all created equal.
The Microchip Pet Door Connect is an electronically controlled door that tells you when microchipped animals enter and leave, and can work with RFID collar tags made to work with the system if you don't know the microchip number or your animal isn't microchipped.
The door can be set to not let unknown neighbourly animals in, and you can remotely lock and unlock the door, as well.
Dyson V10 stick vacuum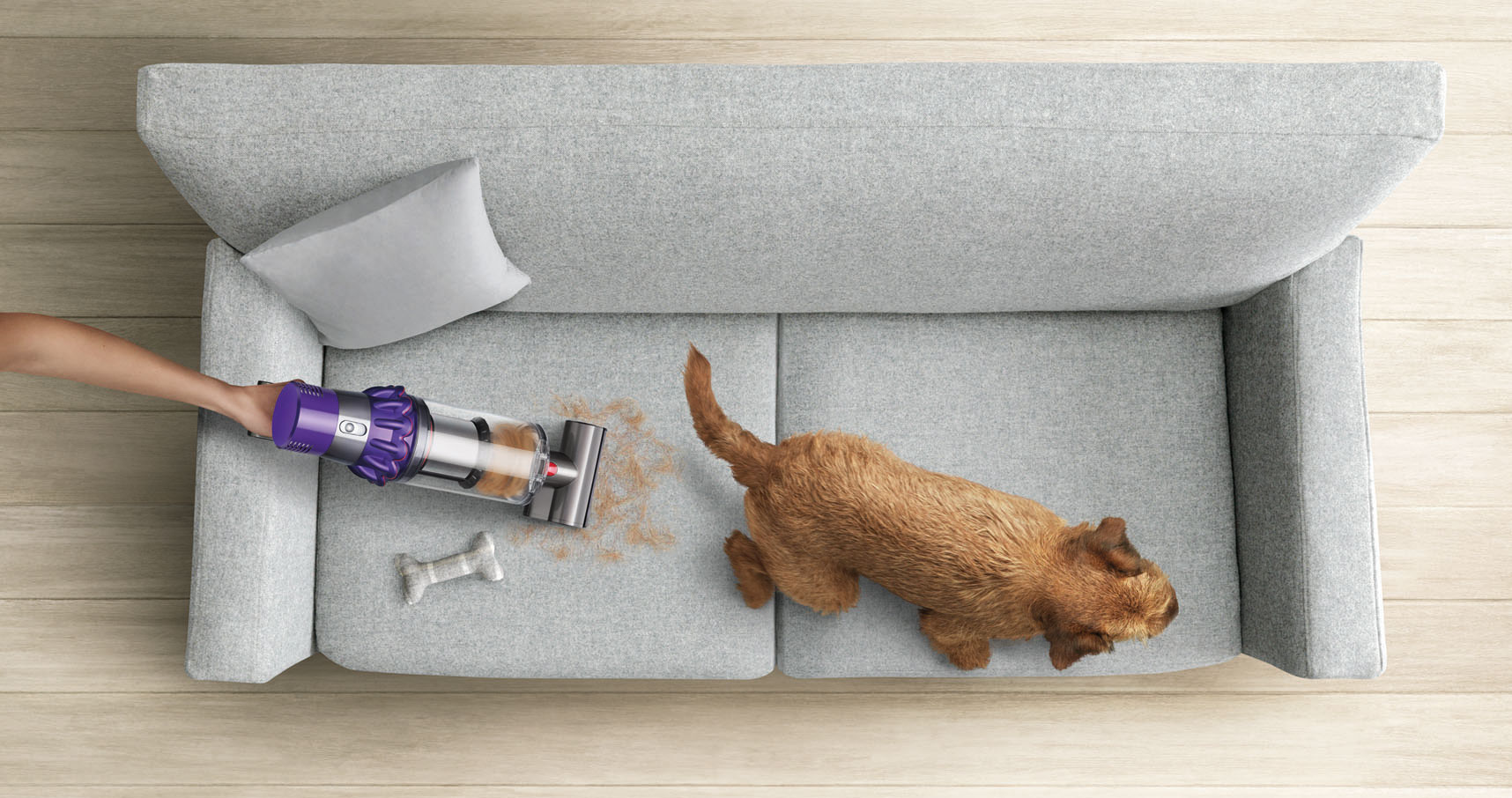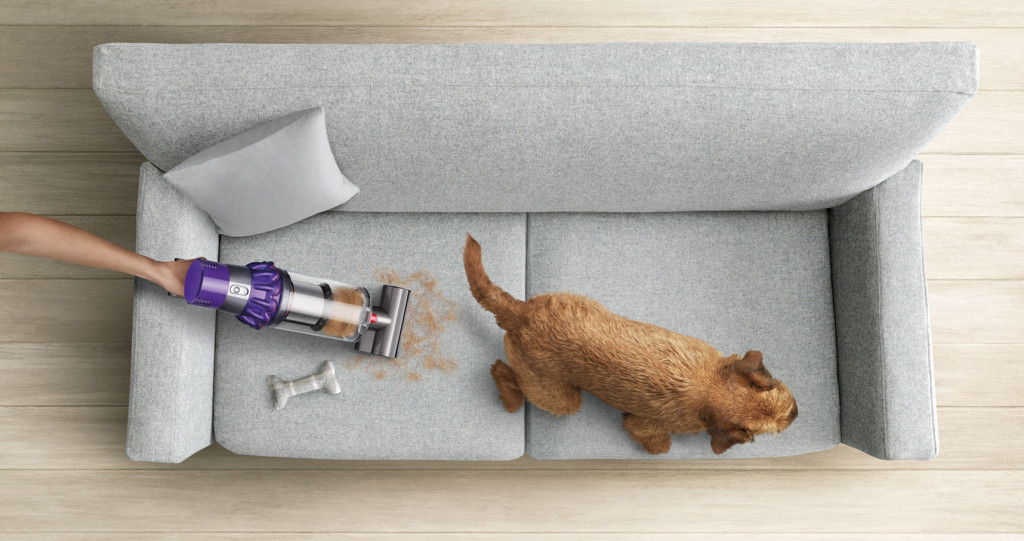 Price: $899
Dyson's stick vacuum changed this year when it became so powerful, it allowed the company to do away with its ball vacuums.
While the V10 appears small, it's as powerful as a full-size and lacks the cords of those bigger vacuums, able to suck up dust and dog hair, which makes it great for cleaning the home.
Dyson Groom Tool
Price: $89
Beyond cleaning the home, Dyson's Groom Tool makes the Dyson vacuum able to clean a dog.
You'll need a dog that holds steady at the sound of a vacuum, but if you put these two together, you may have a way to clean and brush a dog using technology.