Leaving your dog at home alone? You can leave him or her a literal Labrador, literally.
Take a quick glance through Pickr's review section for phones and cameras and you'll probably find two things: babies and dogs. We love our kids and we love our dogs, and we love spending time with both.
But often, we have to leave the dogs at home. Our kids go with us, but the dogs can't go everywhere, and so we're forced to leave them at home.
You're probably aware that dogs and other pets don't quite have the same internal clock that we do, and thus going away for a few minutes makes them super sad that you won't be back for ages, and returning can turn them into the most excitable ball of fluff the world has ever seen, so leaving them with some sound can help.
It might be music, or the sounds of rainy, and from this week, it might even be the spoken word of a book you'd like to have read to them, because there is now an audiobook service for dogs.
We wish we were making this up, people, but no, it's not April 1st, and this isn't an April Fools joke.
Rather, it's an initiative launching in Australia by the Amazon Audible service that delivers audiobooks, and the approach here is a collection of audiobooks for dog owners to play to their friendly canine.
The collection — which works on smart speakers like the Amazon Echo and Sonos' multiroom speakers and soundbars — includes older titles such as Jane Austen's "Pride and Prejudice" narrated by Rosamund Pike and and Tim Winton's "Cloudstreet" narrated by Peter Hosking, with the little collections reportedly developed on research to make dogs calmer, and potentially influence behaviour.
Audible cites research by Hartpury University Centre in the UK which studied the effects audiobooks had on dogs back in 2015, and suggests that an audiobook's narrator whose gender and voice tone are similar to the owner could contribute to animal behaviour.
As such, the audiobook company has teamed up with Dr Susan Hazel, a Senior Lecture on Animal Behaviour from the University of Adelaide to help curate the collection of dog-focused audiobooks.
"Recent research suggests listening to audiobooks can reduce high-stress indicators such as barking, howling, pacing or standing in kennelled dogs," said Dr Hazel.
"Humans have selected canine companions over thousands of years based on those that like being with people the most. Which now means they may not like it when we leave them alone," she said.
"For some dogs, audiobooks may be helpful when an owner is not at home, providing a calming human voice."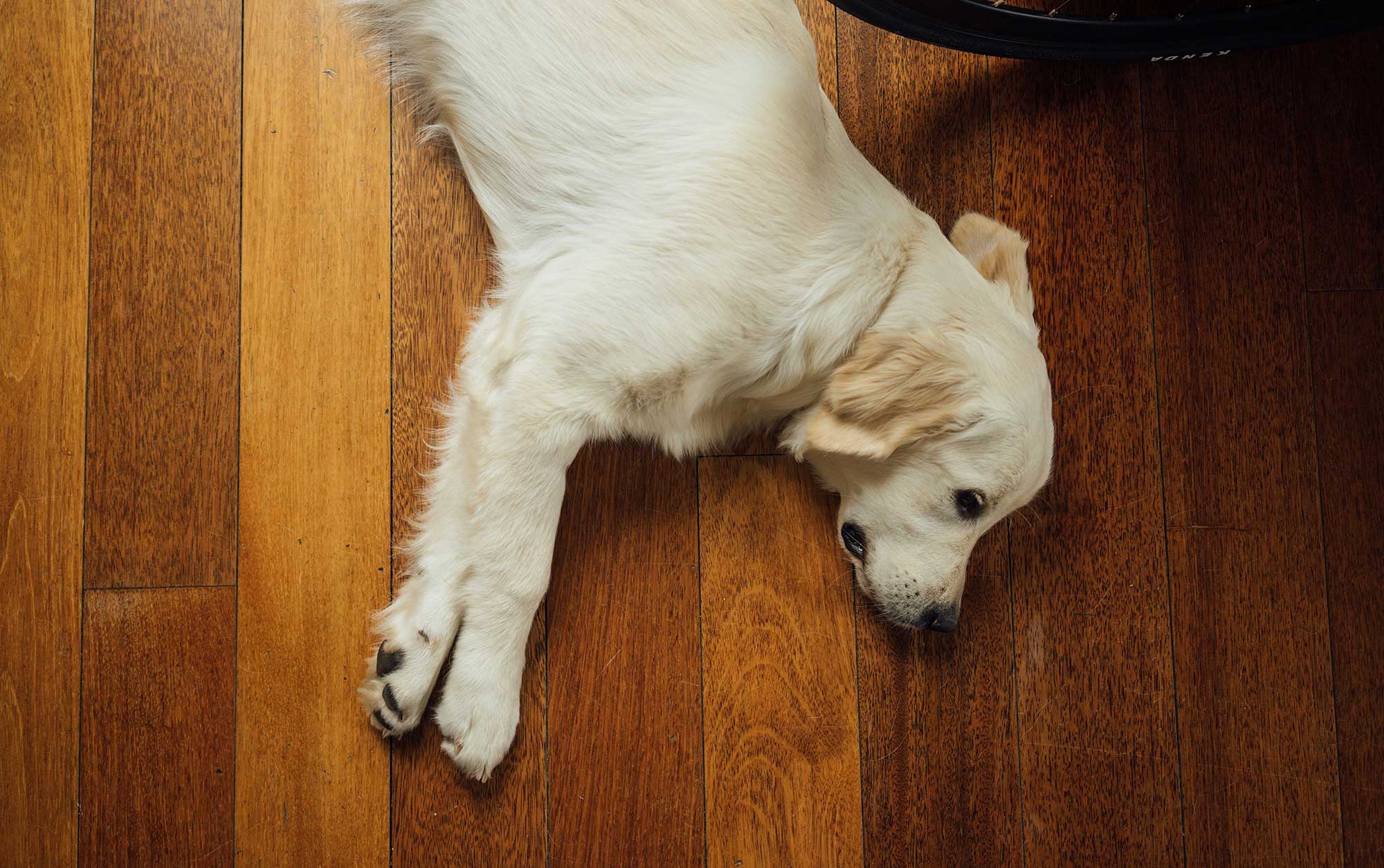 It's also worth noting that an audiobook is read for hours at a time, so running one while you're away at work leaves a dog in similar audio company, even if your physical presence isn't there.
That said, we've yet to test Audible for Dogs out with our canine, who was resting so comfortably on a pillow as we wrote this story, and can only imagine the sort of stories he would like. Narratives about bacon and protecting his little not-so-furry sister that seems to enjoy chasing him.
As to whether there's anything like that on Audible for Dogs, we're not so sure, though with Winton's "Cloudstreet" joining other Aussie stories involving dogs, such as Louis de Bernieres' "Red Dog" and Kerry Greenwood's "The Spotted Dog", there's a chance they may be ever so slightly stimulated by hearing about local dogs.
All in all, there are 15 audio books included in the full Audible for Dogs collection, with a four-book audiobook collection costing $19.99 each, while all are available from Audible's subscription model for $16.45 per month, which does include a 30 day trial, we're told.
And as for Audible for Cats — because we asked — we weren't told if that was coming, but given the way cats usually come and go at their own leisure before potentially causing any catlateral damage, we expect it might not have the same effect. But you can try playing Audible for Dogs with your cat and see if it does yourself.