Quick review
Sennheiser HD 25 headphones
The good
Beautifully balanced
Incredibly detailed
They could be the best headphones I've ever used (but they're wired)
Replaceable parts
The not-so-good
Comfort can feel a little grinding
Ear pads don't say left or right
No microphone
Corded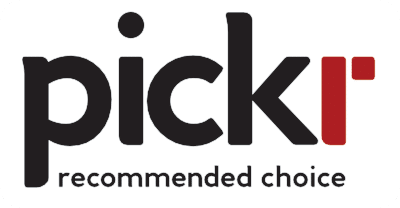 Most headphones these days are cordless, and it's a feature you pay for. In the Sennheiser HD 25, the feature you're paying for is accuracy of sound. Is it worth keeping the cord to get perfectly rendered sound?
Buying a pair of high-end headphones these days will almost always lead you down a predictable path: cordless, noise cancelling, and expensive. The first two are more or less obvious — the best headphones released today are typically wireless models with support for active noise cancellation — while the latter is a foregone conclusion: the best features also come with the higher price tag.
Yet even though there's often a high price tag and a stunning feature set, the sound of those headphones isn't always the most perfect rendition you can expect to find.
We love the Sony WH-1000XM5 because the sound is warm like a speaker, Bose's QC45 because they're comfortable, the combination of comfort and sound from the Focal Bathys, and adore the Apple AirPods Max because they're detailed and offer spatial, while the Sennheiser Momentum 4 can be worn for seemingly forever and offer great sound, comfort, and battery life. There are five great options there, and there are plenty of others we're always checking out, too.
But they are all quite expensive, delivering those feature sets for a high commanding price.
What if you don't need noise cancellation or even wireless? What if you just need great sound that matches what you listening to, or even maybe what you're making?
After spending days with the Sennheiser HD 25, we can see why music producers swear by these things. Spoiler alert: they are just lovely. Are the worth going back to the cord, too?
Design and features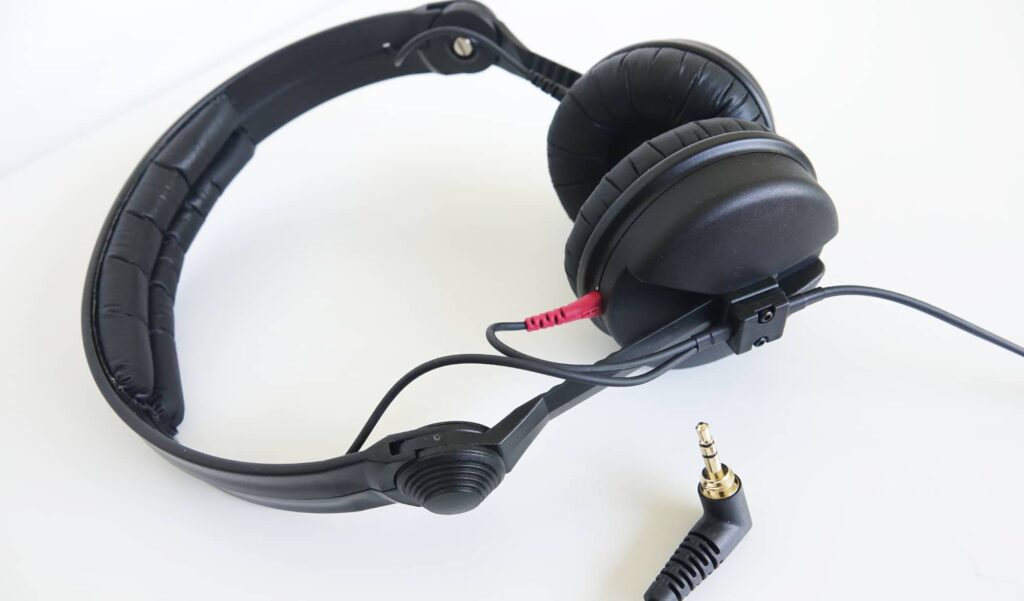 Unlike our regular review fare, the Sennheiser HD 25 is a little different. We review a lot of headphones here, but they typically come without cords and are focused on your phone.
The HD 25 are not that.
Corded and built for listening to music or really producing it, these are mixing and mastering headphones, existing without a microphone and a standard 3.5mm headset jack. You can plug it into your modern phone with some sort of converter, of course, such as one of the USB DACs or even a small Type C or Lightning to 3.5mm converter, or you can just plug them straight into a 3.5mm headset jack if you have one.
Cup-wise, Sennheiser has made the HD25 into a pair of supra-aural headphones, which means they sit on the ear. They're not the circumaural around-ear designs we find so luscious and comfy, but rather something you can pop on and off with ease, the sort of thing a DJ would likely dig.
The parts are also removable and replaceable, though you'll want to grab a screwdriver to make it happen. However, if one of those cables begins to fail — if ever — you should be able to replace it with a little bit of work.
These are corded headphones designed to be used for a long period of time, evident because they're repairable, and that's actually unusual. While you might have a right to repair, it's not all that often we see companies actually go out of their way to help make it happen.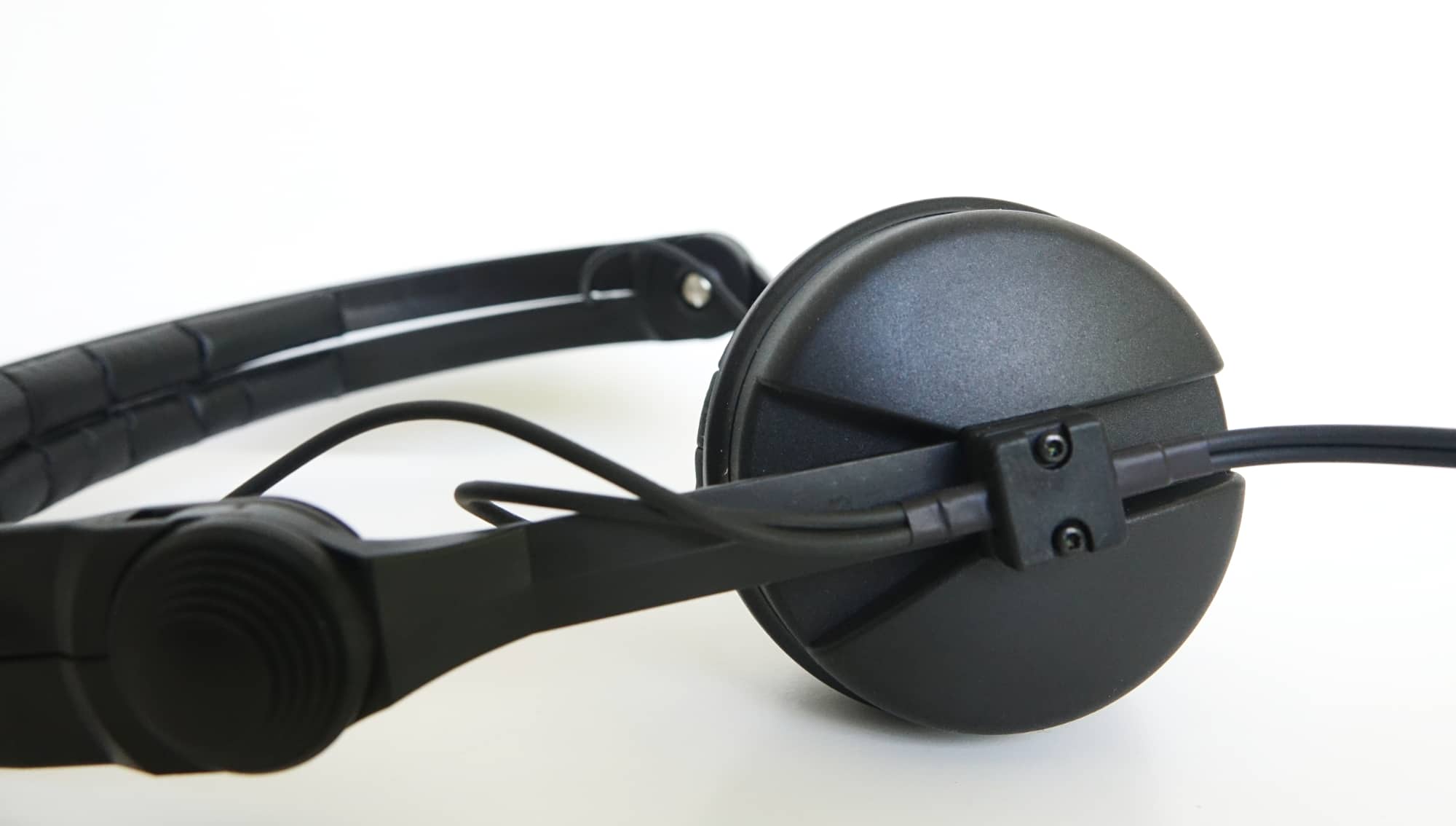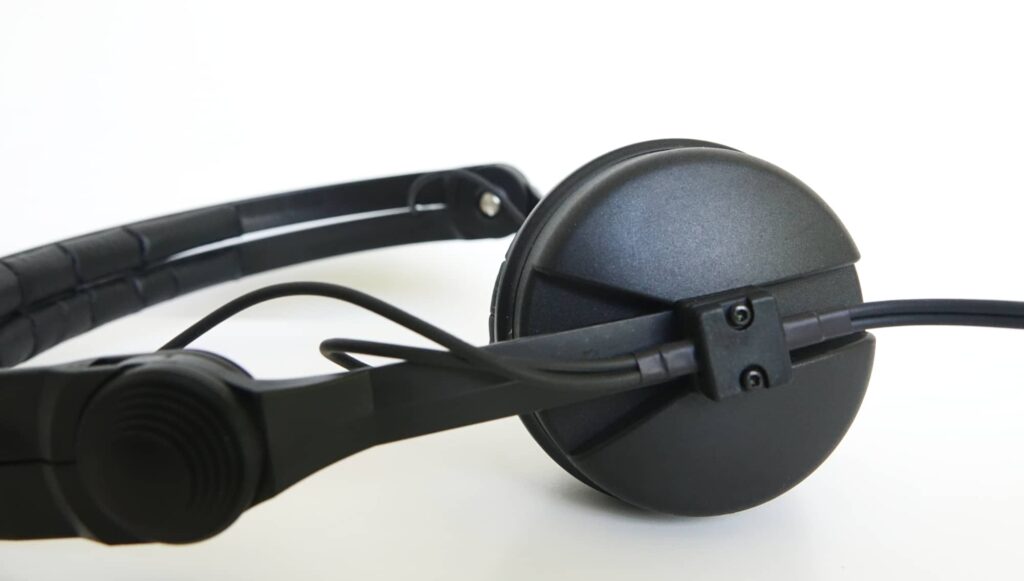 In-use
The good news about a pair of standard corded headphones is that you don't have a lot of usability issues, because the controls are simple: you plug them in, wear them, and they work.
Not everyone will be able tell which can is left or right, a flaw in the design where Sennheiser has left it to the cable colours on each side. For those playing along at home, white is left and red is right, a note back to the good ol' days of cables when stereo RCA cables would need to be plugged into sound sources as left (white) and right (red) separately.
That little factoid might be lost on the current generation, which hasn't typically had to deal with physically separated cables. They have HDMI, USB, Type C, combined stereo connectors, and this amazing little thing called "wireless", so it would have been handy if Sennheiser had actually scrawled "L" and "R" on each side. It has not, though, so just remember this: red is right and white is left.
Fortunately, that's all you need to remember about using the Sennheiser HD 25, because you simply need to wear the headphones, and flex the band around your head.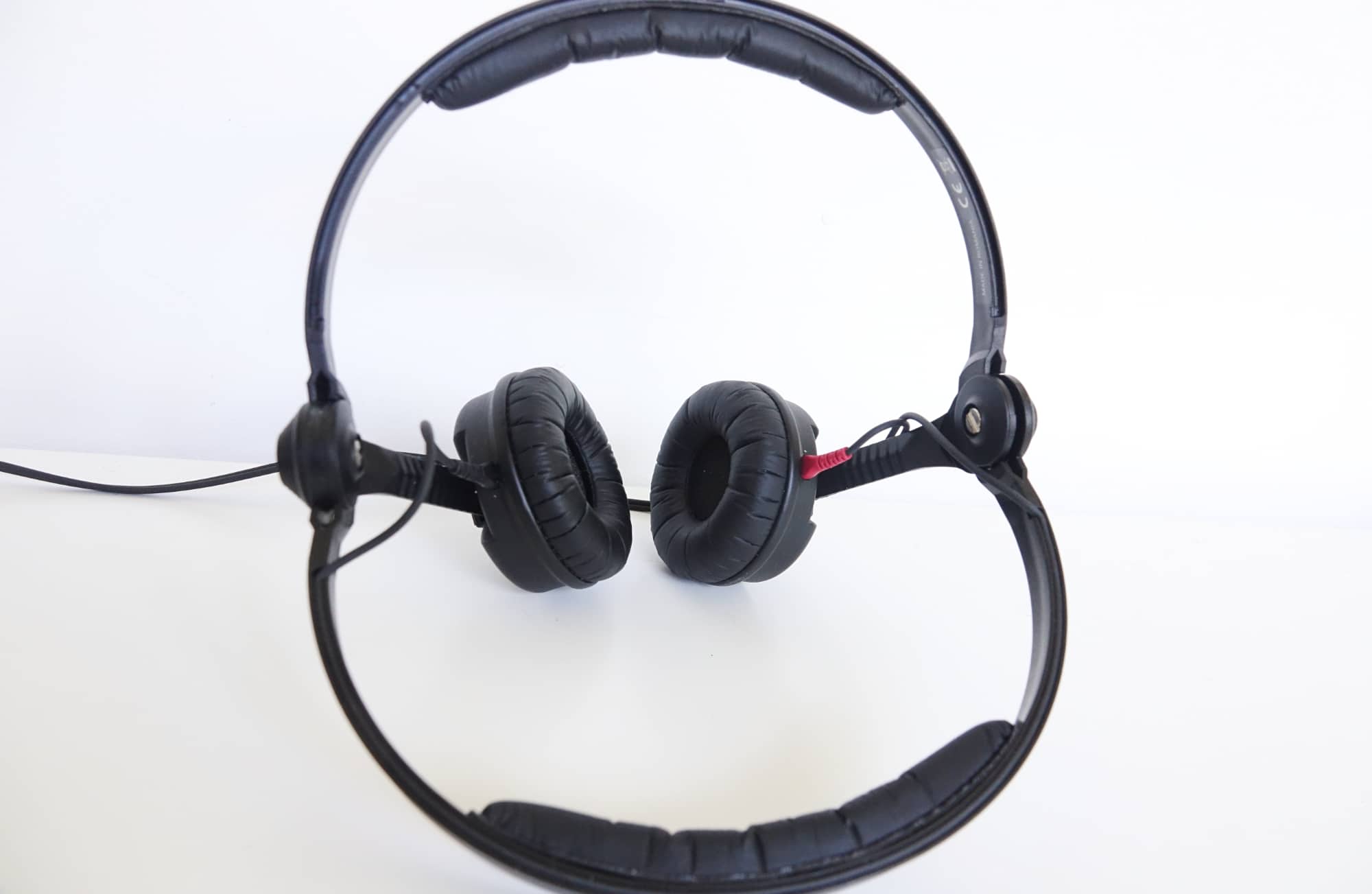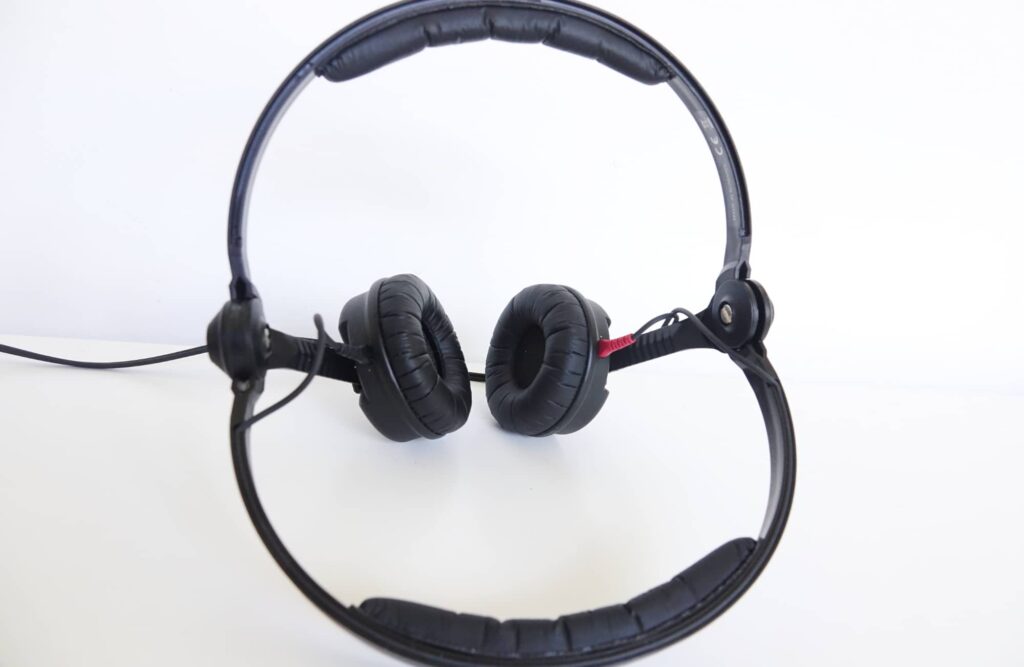 You have two parts to this in these headphones: the standard points where the headphones can be extended for larger heads, and a flexible neck band at the back that can help them to hold onto heads and relieve some of the stress on a head or neck.
We found messing with the neckband hinge helped a great deal, and will be something you'll want to do. Initially during the first few hours of our Sennheiser HD 25 review period, the headphones could feel grinding.
Playing with that two-part band hinge reduced it and made them comfortable. Not as comfortable as say Rode's NTH-100, which are very comfy wired headphones, but still comfortable enough to sit there and listen to our favourite tunes, and even mixing our podcast and videos.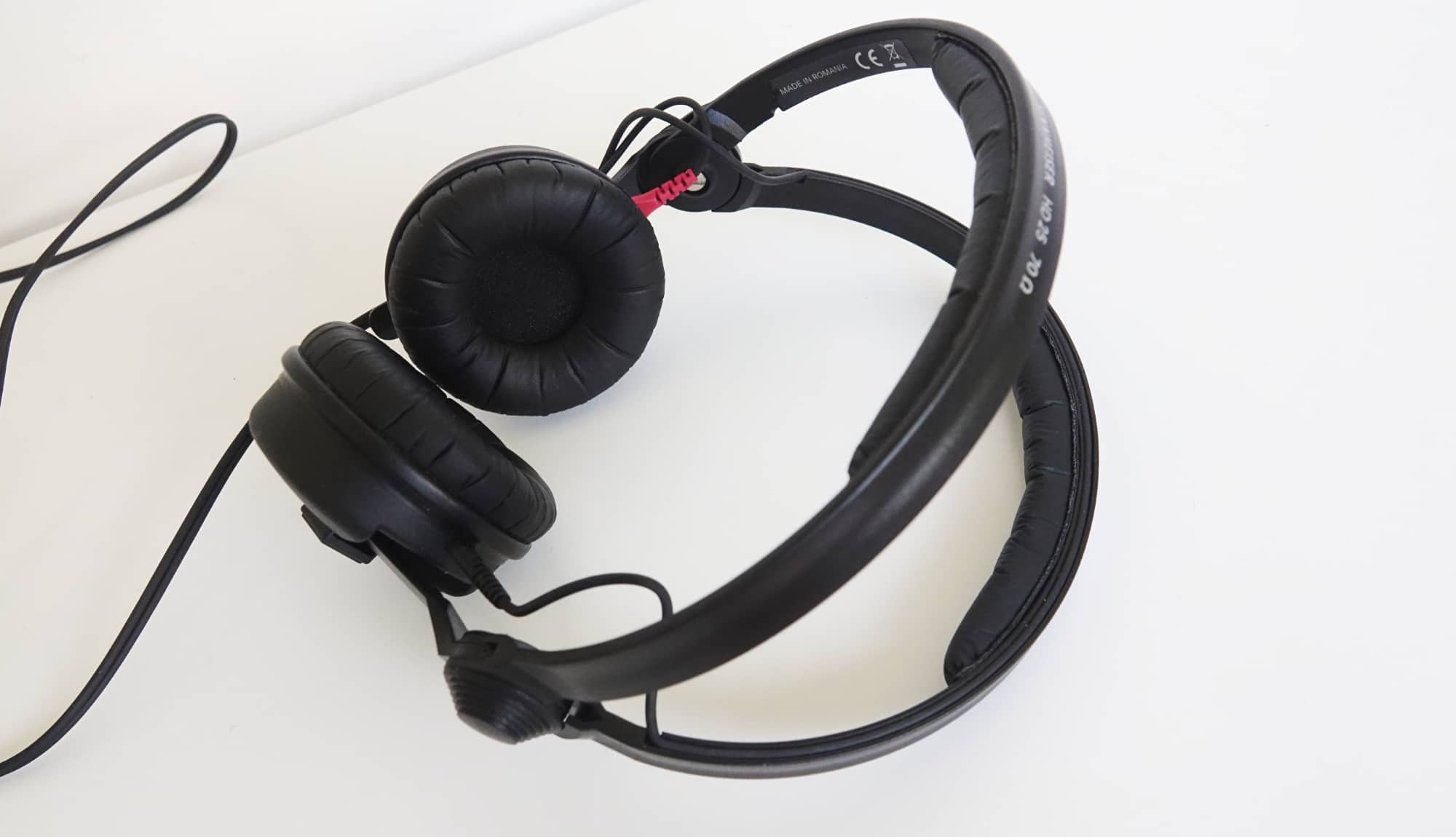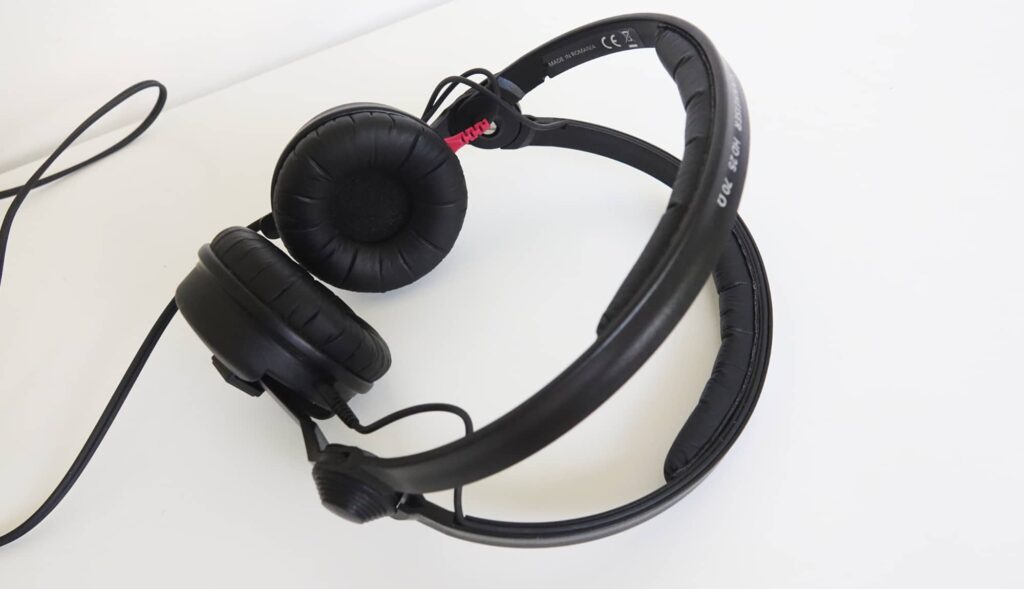 Performance
Listening to tunes is where we test the performance of the HD 25, though, and for that we're turning to the Pickr Sound Test, which you can try with your own headphones.
As usual, this starts with electronic in Tycho and Daft Punk, which delivers a perfectly balanced sound across both. The clarity is just so obvious, with detail in everything and strong but not overly powerful bass. The heavy bass drop that kicks Tycho's "Glider" off isn't too pronounced, but feels just right, and it's not hard to see why these monitors are often loved, even from the get-go.
That feeling isn't lost as we jump to other musical genres, with a great punch of the bass interspersed with excellent mids and highs in Carly Rae Jepsen's "Cut To The Feeling", while Marvin Gaye's classic "Ain't No Mountain High Enough" shines with extraordinary clarity, as did music from David Bowie, The Beatles, Deftones, and plenty of others.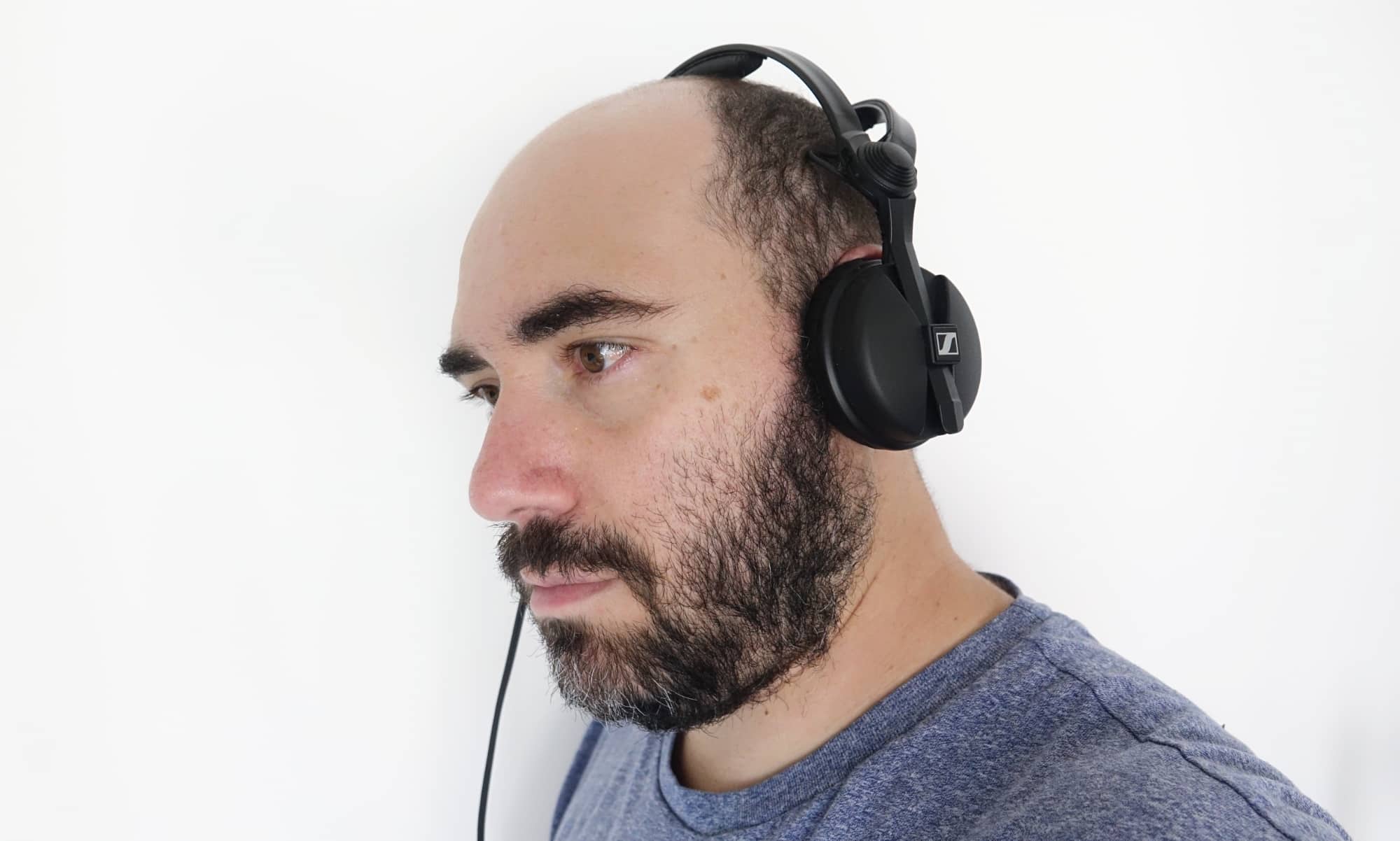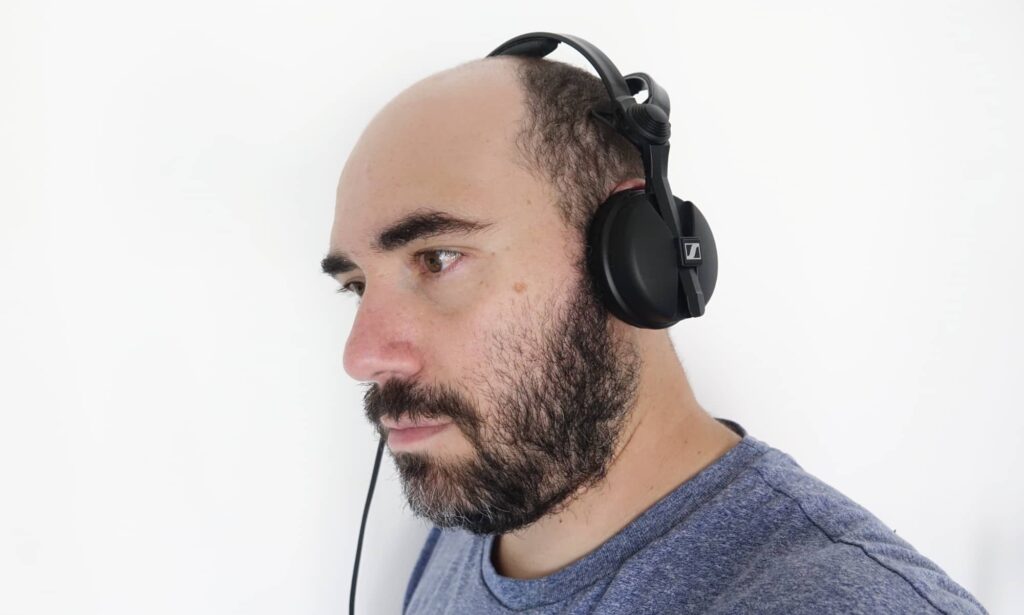 You can hear everything, almost as if Sennheiser intentionally planned to steal the old Beats slogan, because this is music the way the artist intended. This is music the way it was meant to be heard.
In fact, no matter what we heard, be it from our sound test or not, the Sennheiser HD 25 just delivered a beautifully rendered track.
The soundstage was spacious and the music was clear. Everything came out as a gem in these headphones, and when we jumped into mixing our own material using Logic Pro and Final Cut, the sound didn't throw any punches.
These are excellent headphones.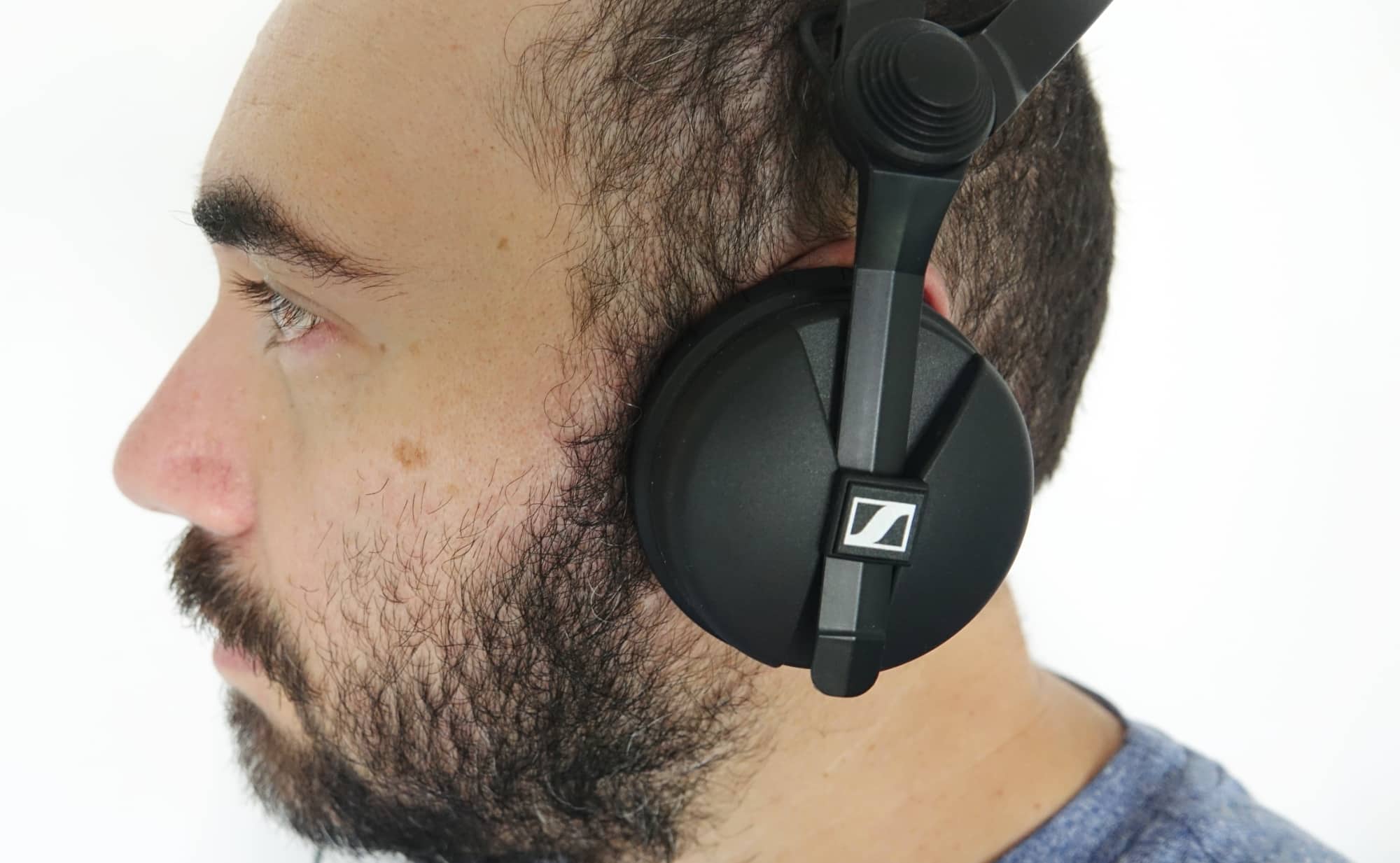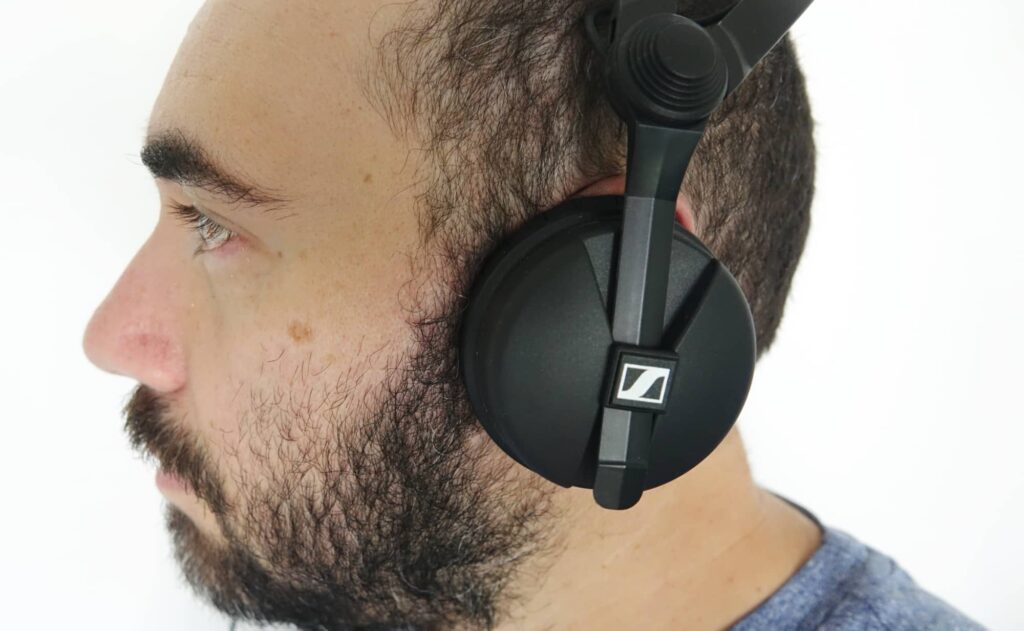 Value
The performance is great, but so is the price. In Australia, you can find the Sennheiser HD 25 for $349, which we think is still a solid value for what you get. Even better is the street price, which sees the HD 25 hit a solid $249, making it under $300 for some of the best sound around.
Sure, you don't get a wireless pair of headphones, and you don't get a microphone. We get it: these are technically not modern headphones in the grand sense of the word.
What they are is amazing headphones. These are amazing, detailed, and balanced headphones. They are worth the price you pay.
What needs work?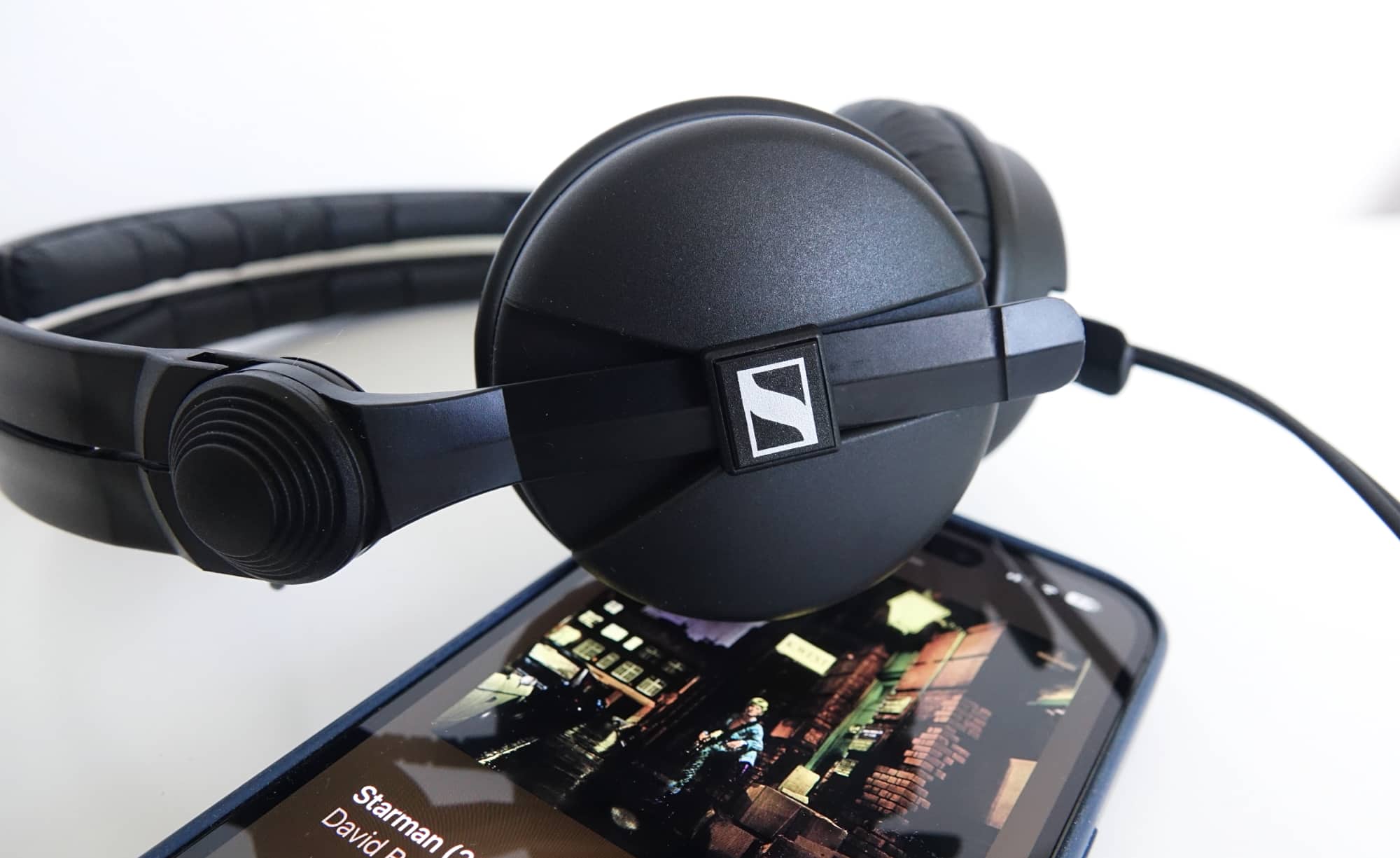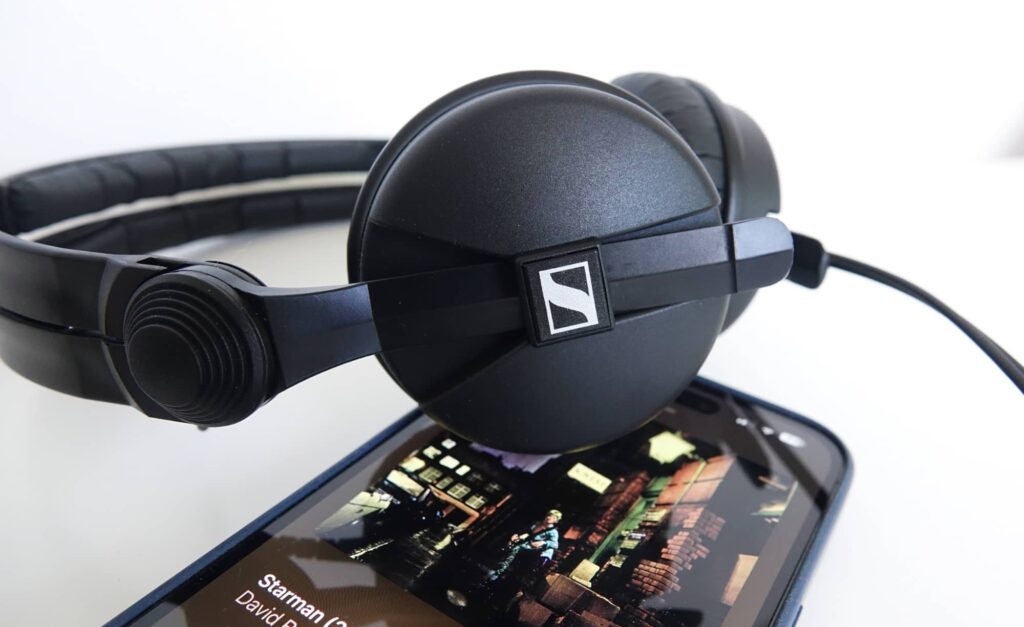 With the most important part detailed beautifully, the Sennheiser HD25 smack it out of the park. Granted, they're wired, but if you were going to fall in love with any pair of headphones, this is the pair to do it with.
Yes, they're wired, and they lack a microphone, but they sound amazing. They are as balanced as balanced could be, and you can even replace the parts on them if you needed to. Grab your screwdriver and have a go.
But the comfort isn't entirely there, and Sennheiser hasn't completely nailed it for long use.
Even though the HD 25 are bar none among the most detailed headphones this reviewer has ever experiences, the supra-aural design can sometimes feel quite tight, despite the two methods of softening the blow, comprising of a split headband and a headphone adjustment band. Both of those help, but wear the HD25 for longer than an hour, and you'll begin to feel the tightness of the headphones all too easily.
The sound makes the little bit of tightness worth it, because nothing really sounds like the HD 25.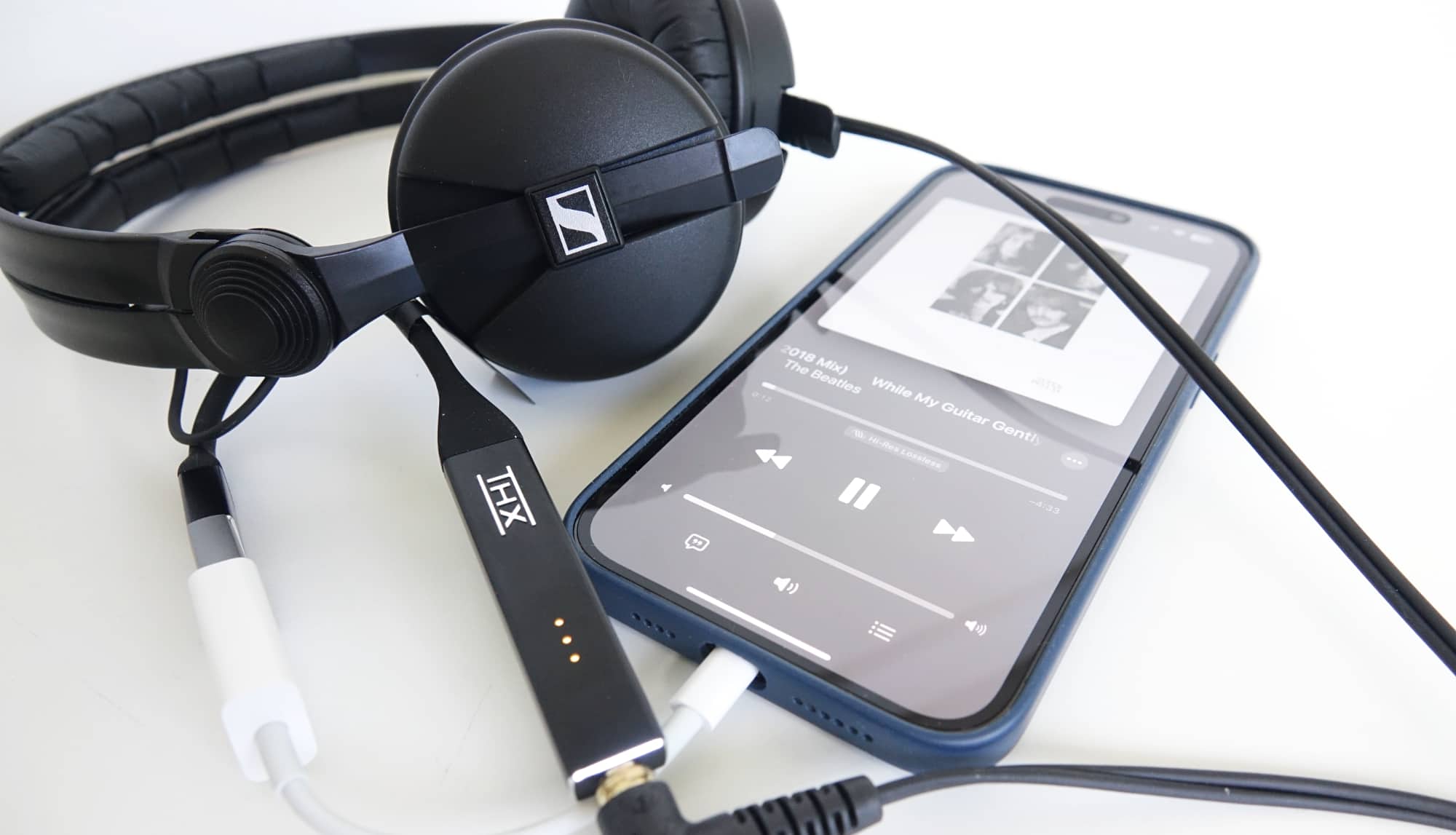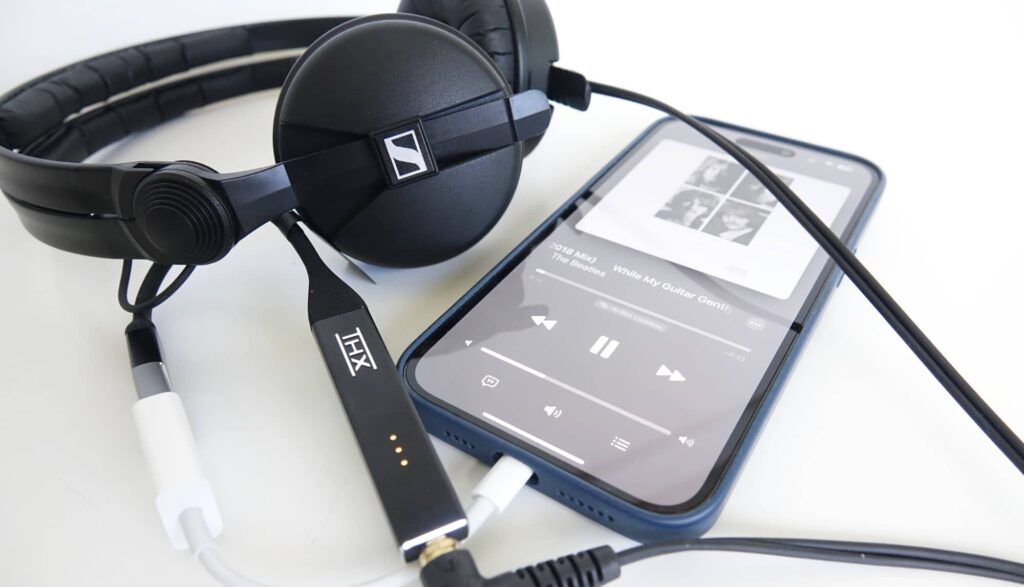 Final thoughts (TLDR)
If there's one thing Sennheiser has nailed in the HD25, it's the sound. It is practically unbeatable, and these may well be the most beautifully balanced headphones this journalist has reviewed in 16 years of doing this.
Understandably the most important feature of a pair of headphones, the sound of the HD25 is legendary. It's easy to see why so many DJs and producers fall in love with these and stay with them.
We talk about balance a lot in headphone reviews, and somewhere between truly balanced and warm like a speaker is the holy grail of what you'll ideally want, but the HD 25 deliver that position.
Balanced, detailed, and capable of delivering one of the best sounds you'll ever hear from a pair of headphones, the Sennheiser HD 25 are the chef's kiss of cans. These are truly spectacular.
If you don't mind the cord and can keep yourself tethered, it's hard to go past this pair. They are excellent. Highly recommended.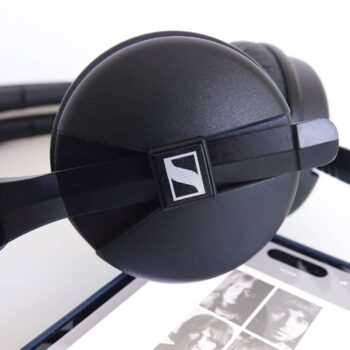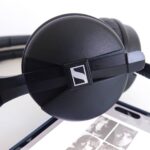 Sennheiser HD 25 headphones
The good
Beautifully balanced
Incredibly detailed
They could be the best headphones I've ever used (but they're wired)
Replaceable parts
The not-so-good
Comfort can feel a little grinding
Ear pads don't say left or right
No microphone
Corded