Quick review
Nothing Ear (2)
The good
Industrial design is like no other
Balanced sound
Solid comfort
App offers some extra features such as a hearing and ANC personalisation test
Wireless charging
Water resistance
Fidget spinner of sorts built into the case design
The not-so-good
Noise cancellation could be better and has bugs
Lacks the warm sound of their predecessors
Battery life could be better
Every company makes a pair of noise cancelling earphones, but so many look the same. Is the Nothing Ear (2) something different for a good reason, or just something different to be different?
White, black, and silver, and silver, white, and black. Those are the colours we typically see in many an earphone these days, and more often than not, they'll come with the stem popularised by Apple in the original AirPods.
Earphone and earbud design tends to be pretty same-same when you look at things, and while there are a few willing to forgo the stem for a different look — Jabra, we're looking at you — more companies making earphones are showing you a variation on a theme.
Not Nothing. No, Nothing is doing something different.
It all started nearly two years ago when Nothing gave the world its first product, a pair of transparent earphones that not only allowed you to see what was under the hood, but made a message of it, with an unashamedly transparent take on technology.
It was a breath of fresh air, and the Ear (1) earphones weren't bad, either.
Nearly two years later, it's time for an update, as Nothing learns a few lessons and builds out a better gadget.
There's a lot more competition in the truly wireless earphone space, not to mention the noise cancellation space, so what has Nothing learned?
Design and features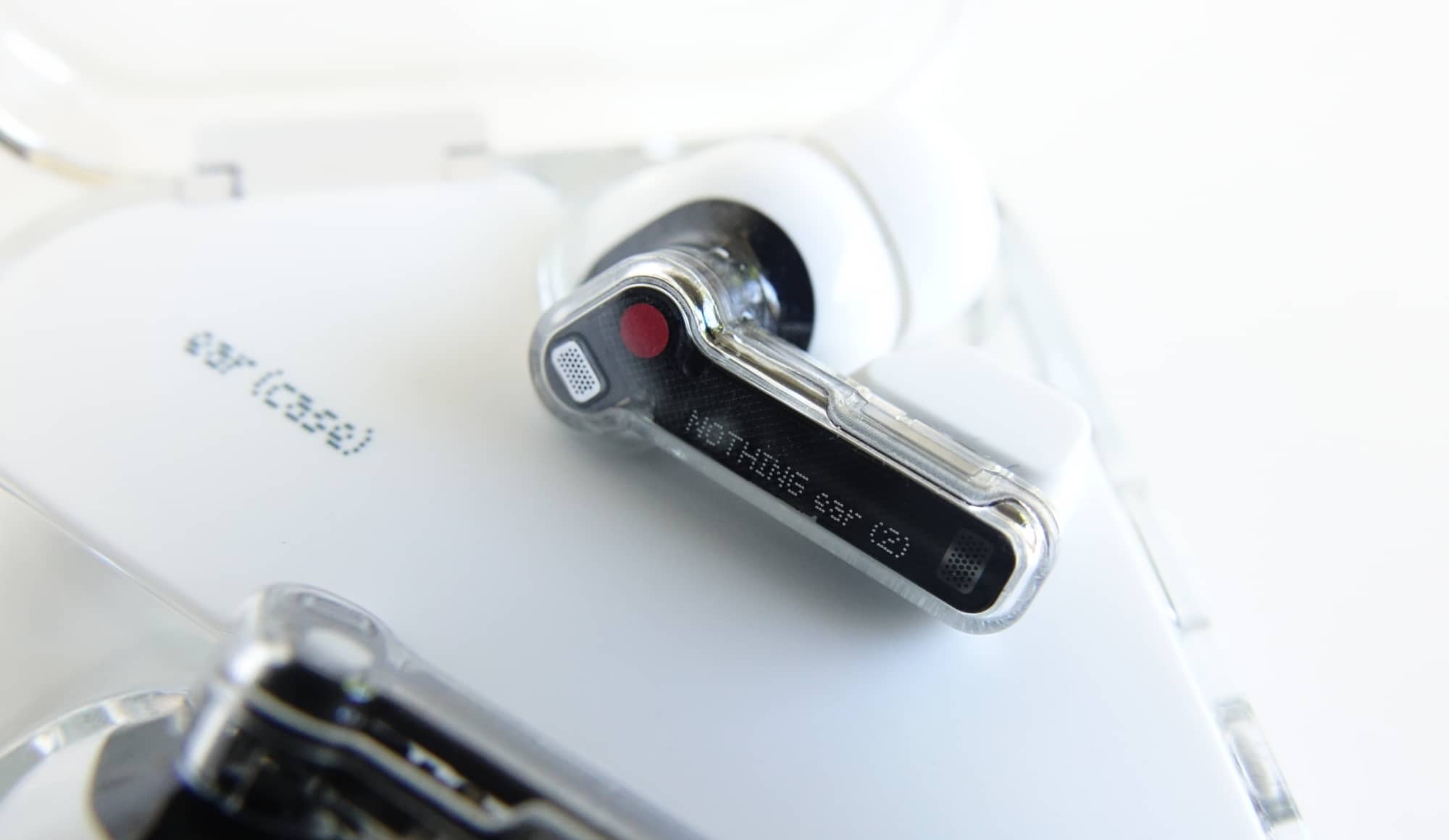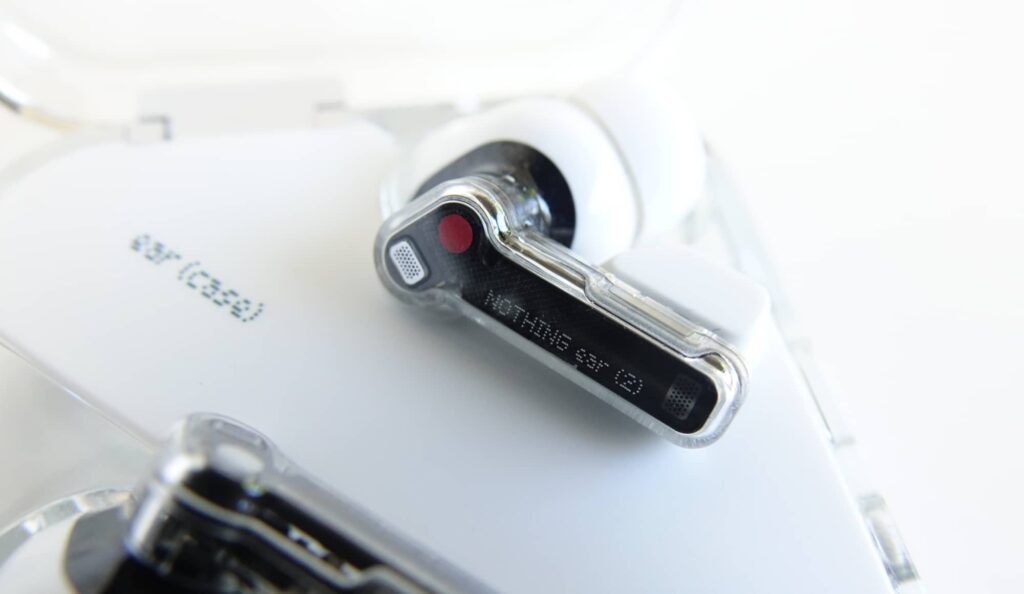 Offering a design like no other with a transparent look that lets you see right through to the hardware, Nothing's Ear (2) is meant to stand out, though mostly to you. It really makes a first impression, and it's clearly designed to.
Like its predecessor, the design lets you peek at the parts beneath, rather than hiding them behind white or black plastic.
It's kind of a crazy look at the magic of technology below, pulling back the curtains for something technology companies are all too quick to obscure. This is the very opposite of that, and it is quite exciting, even in version two.
In that second version, however, some things have changed, even if you couldn't tell from the design. There's an 11.6mm custom driver with Nothing taking control of tweaking, moving on from Nothing Engineering's help last time around. The driver is made with graphene coated polyurethane, while the ANC component has a combination of modes and supports up to 40dB of sound, complete with a personalised mode that customises itself to your ears.
There's support for in-ear detection for automatic pause and play, plus easy pairing to Android phones with Google Fast Pair, and even IP54 water resistance on the earphones with a little more on the case (IP55).
In-use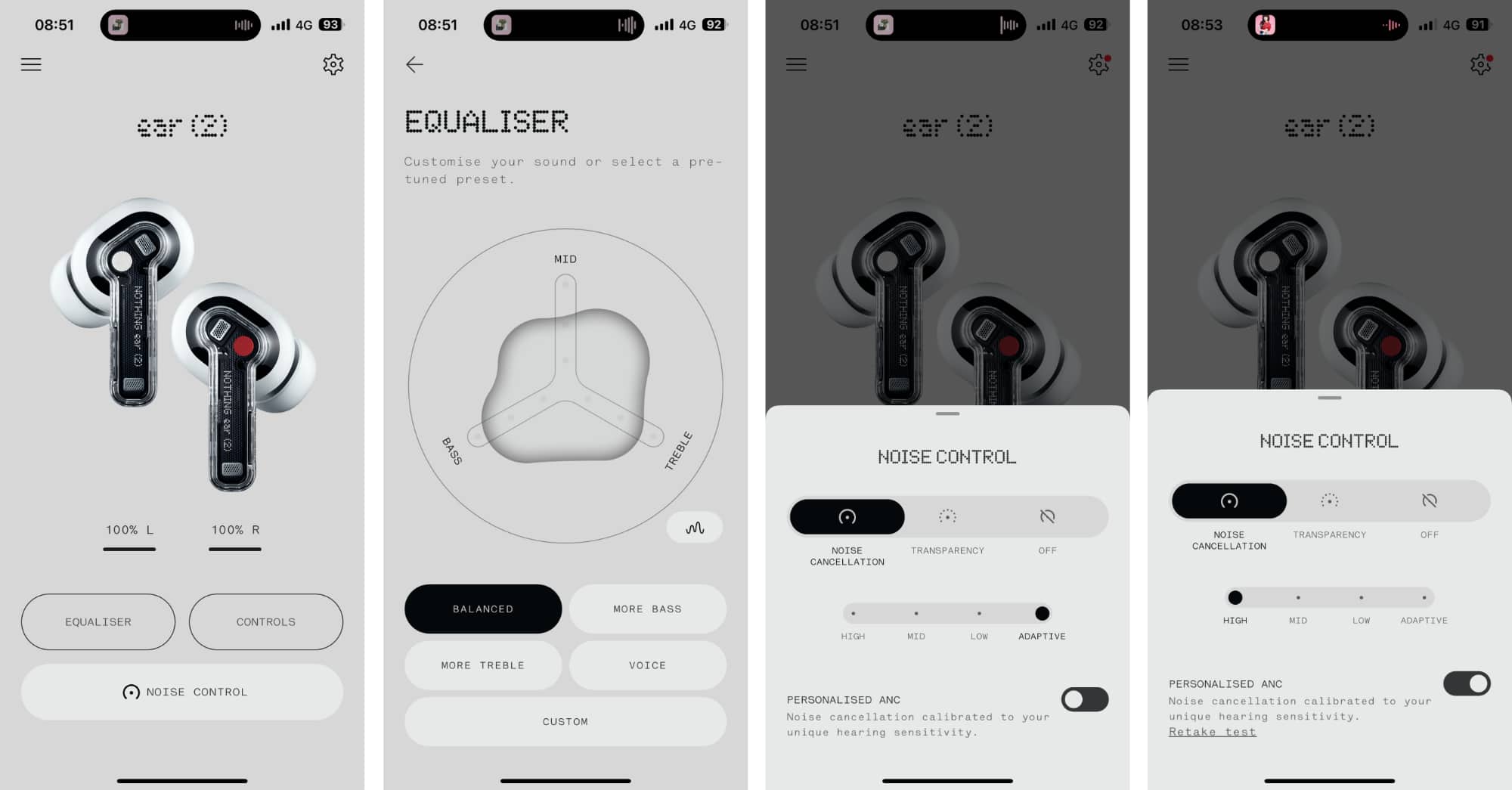 Nothing has also included an app for controlling the Ear (2) earphones, which arrive with a few ear tips you can dabble with, not to mention controls on the stems.
A single press will pause and play, plus answer or hang up calls, while a double press can skip forward, triple goes back, and if you hold down on the stem, you'll switch between ANC modes, though there's some more you can do on the app, which is available on both iOS and Android.
Oh, and the Ear (2) case has a neat feature moulded into its design: a spot for your finger or thumb so you can spin the case in your hands much like a fidget spinner. Aside for that curiously transparent case, it's one little extra to keep idle hands from thumbing your earphones, and potentially losing one. Don't lose your earphones, people.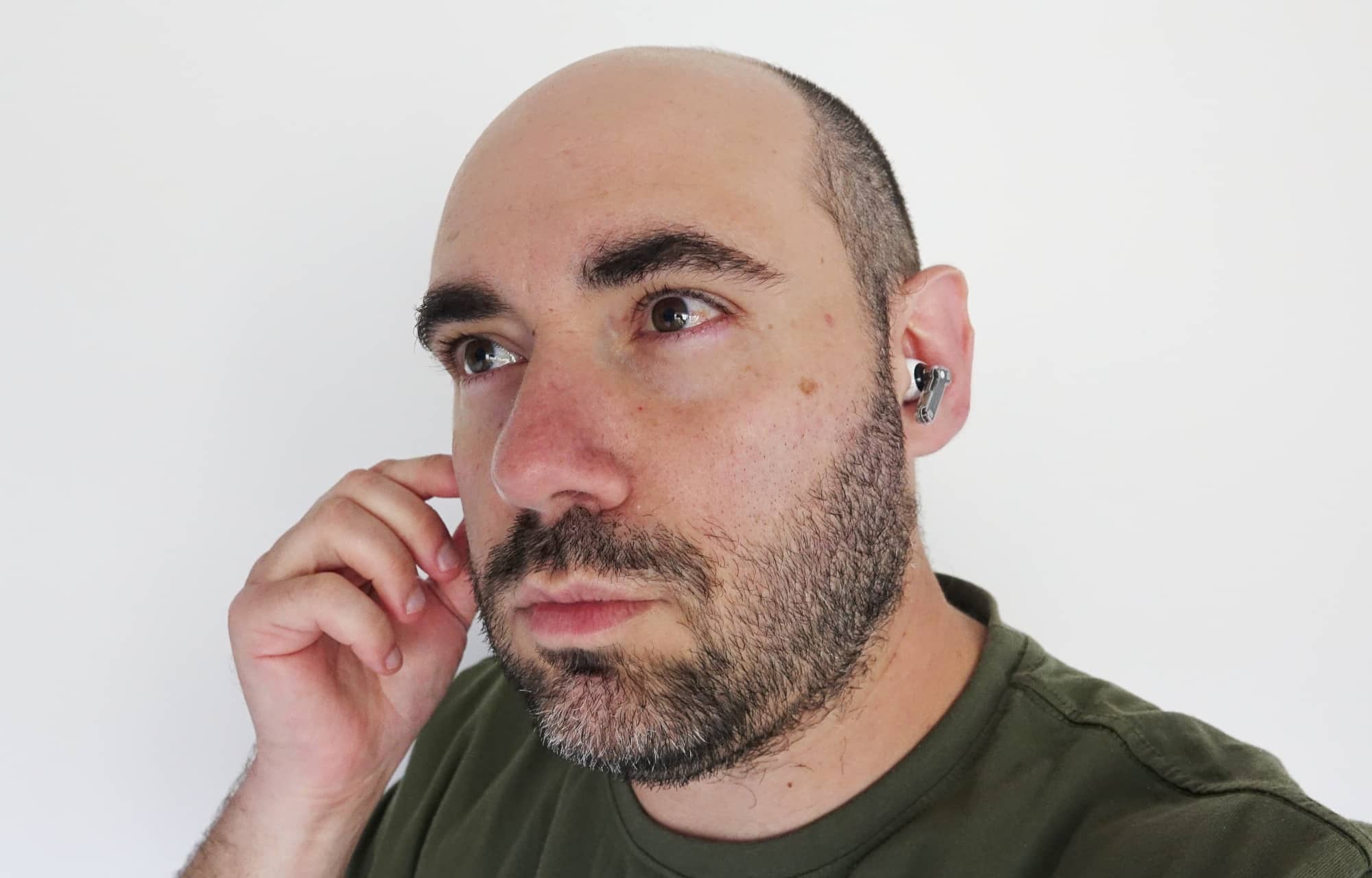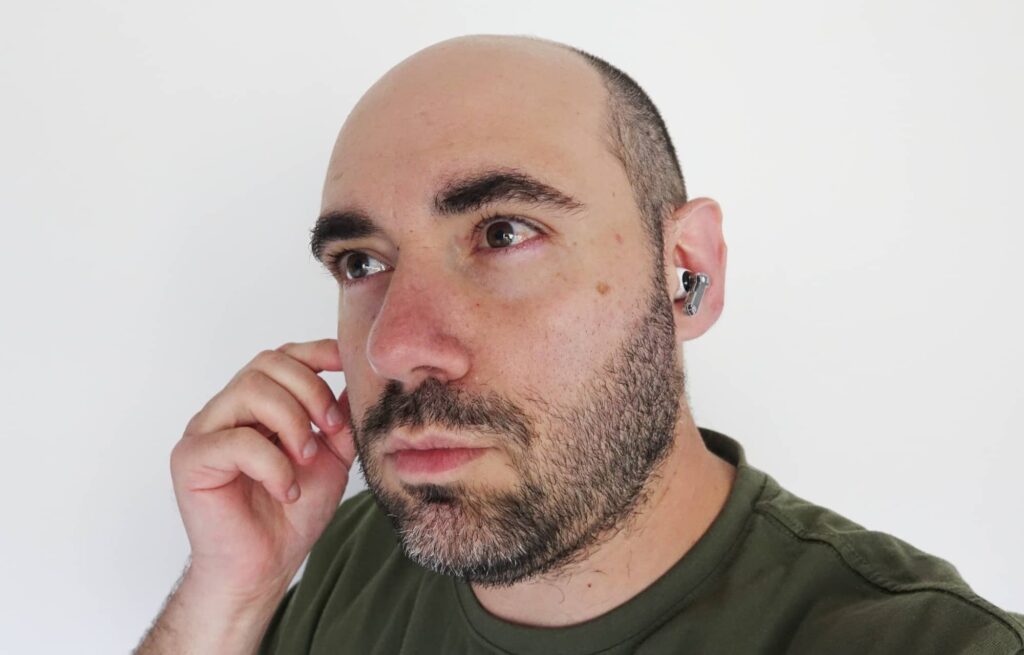 Performance
Instead, give them a proper audition with your ears, which is what we're doing, testing the Nothing Ear (2) with the Pickr Sound Test, which you can try for yourself.
Starting our review with the electronic of Tycho and Daft Punk, the sound on offer in the Ear 2 is clear and balanced, with a decent punch to the bass and a lot of detail.
It's a similar sound in the pop of Carly Rae Jepsen and Ariana Grande, with plenty of space and a solid sound, though it becomes pretty clear early on that the warmth found in the first generation is missing in action this time around. This is more akin to the sort of balance you might expect with Apple, rather than the warmth of Sony's style.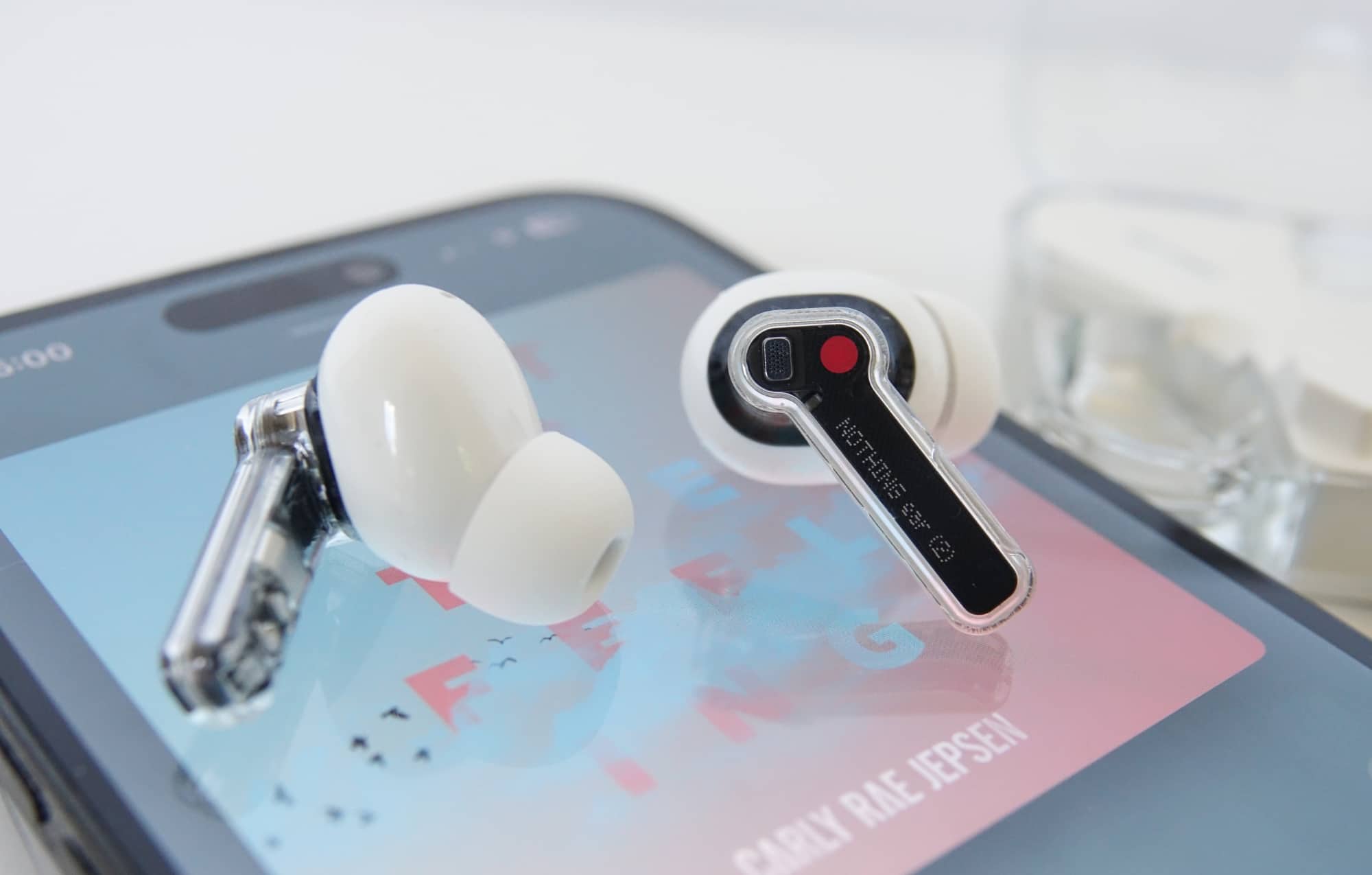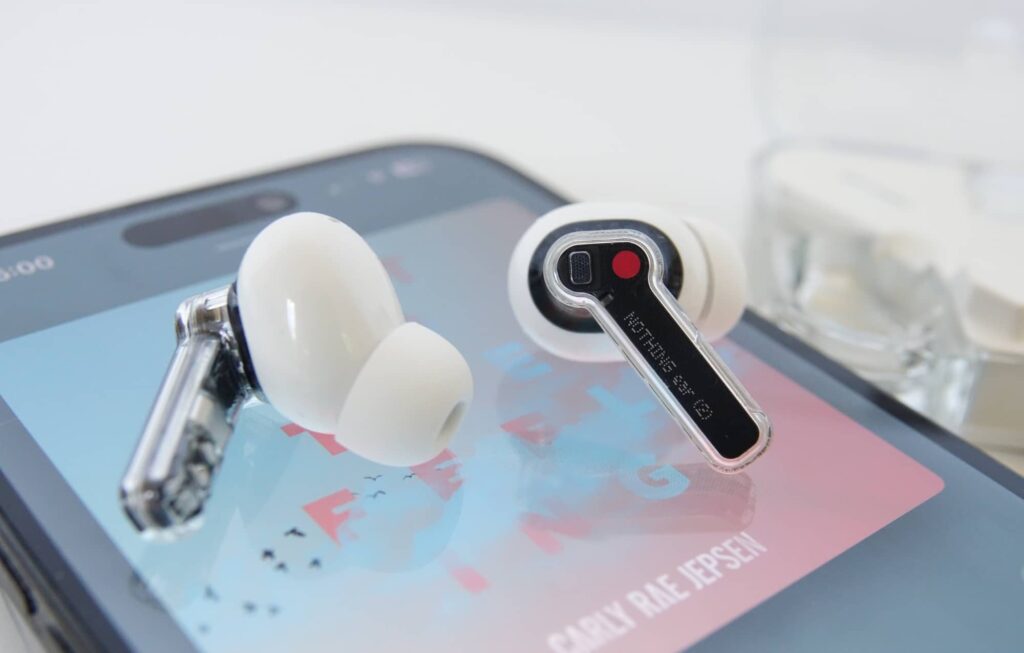 You can definitely hear the bass, with a nice guttural sound in our FKA Twigs test track, one of the few on our list to move things in a big way, evident in rock, as well.
In fact, most of what we played was delivered very well, with a solid sound through and through. Whether you're listening to jazz or classical or really anything, the Nothing Ear (2) offers a solid sound with plenty of volume, too.
So the performance is strong, but what about the battery life?
Battery
Unfortunately, that's one area that needs some work, with battery runtimes while noise cancelling is on just under where they should be comparatively.
Simply put, you'll get a maximum of 4 hours of playback via the earphones before needing a charge, with around four to five charges in the case. That's with active noise cancellation switched on, which when you're reviewing noise cancelling earphones is typically what people are buying them for, we think.
Switch ANC off and there's a little more juice, with the result closer to 6 hours of battery life in the earphones and a good five charges left in the case for you to use.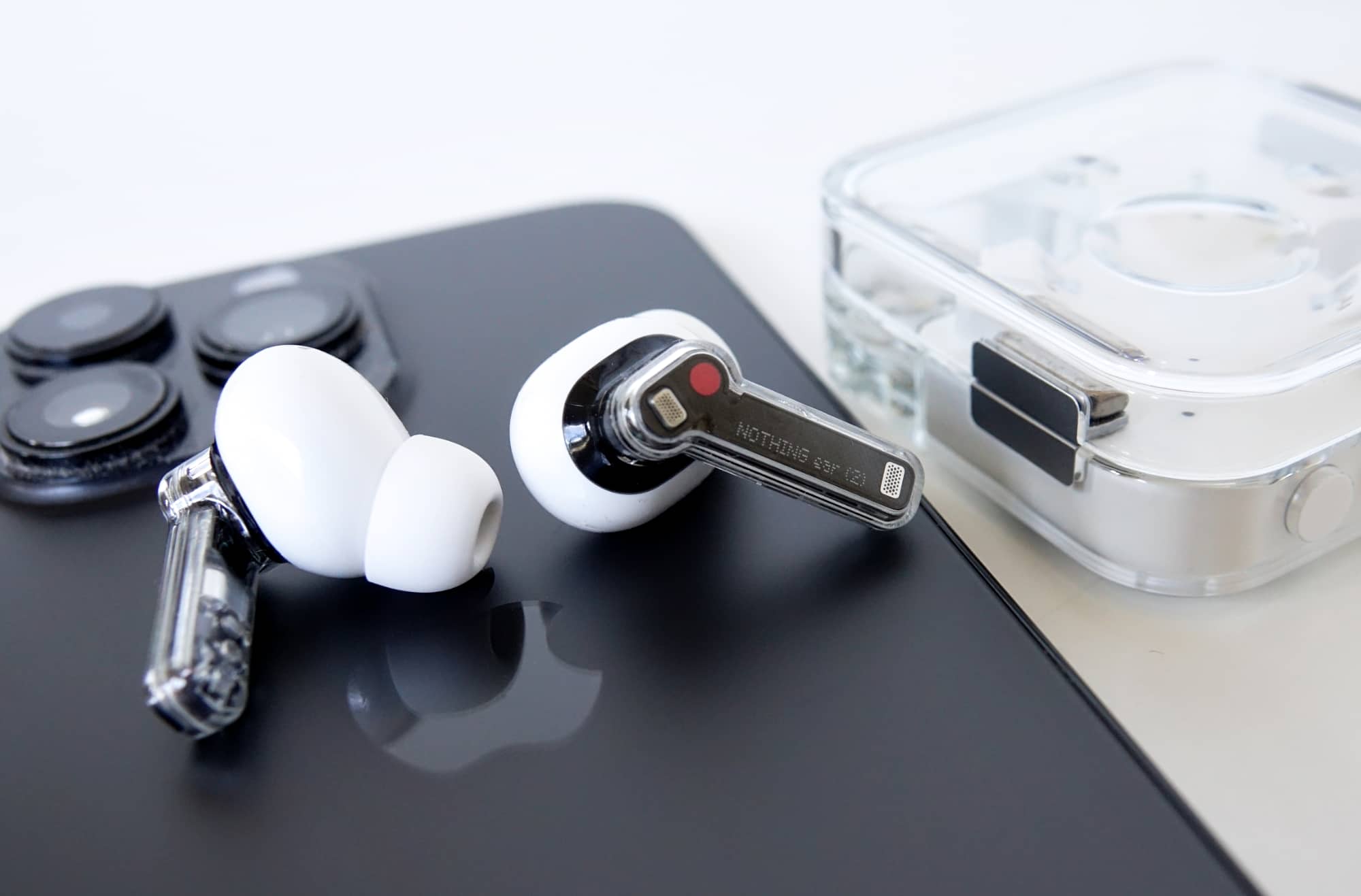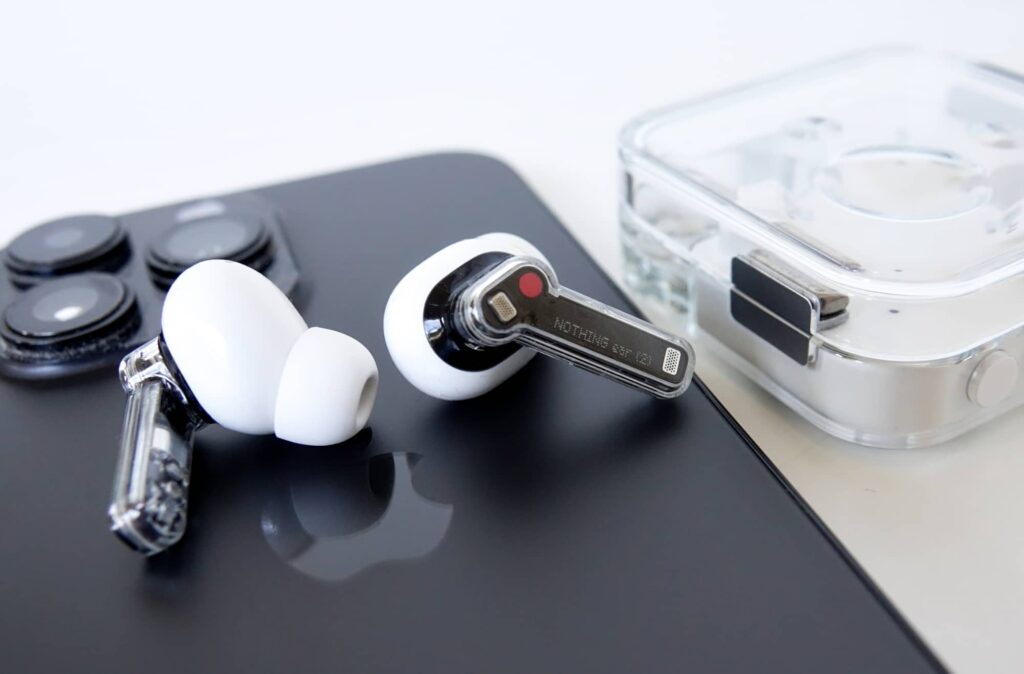 We don't believe most people will use a pair of noise cancelling earphones without noise cancellation, so feel this is largely a moot point, though it does highlight something specific: the Nothing Ear (2) have a low battery life compared to other ANC earphones out there.
Four hours of use for music playback with active noise cancellation switched on isn't amazing, and it drops back down to three if you talk on the phone.
When you're used to seeing runtimes of five, six, and seven, it's proof Nothing needs a little more something in its battery.
You do get support for wireless charging, so that is something, even if it's not quite the something we're looking for.
Value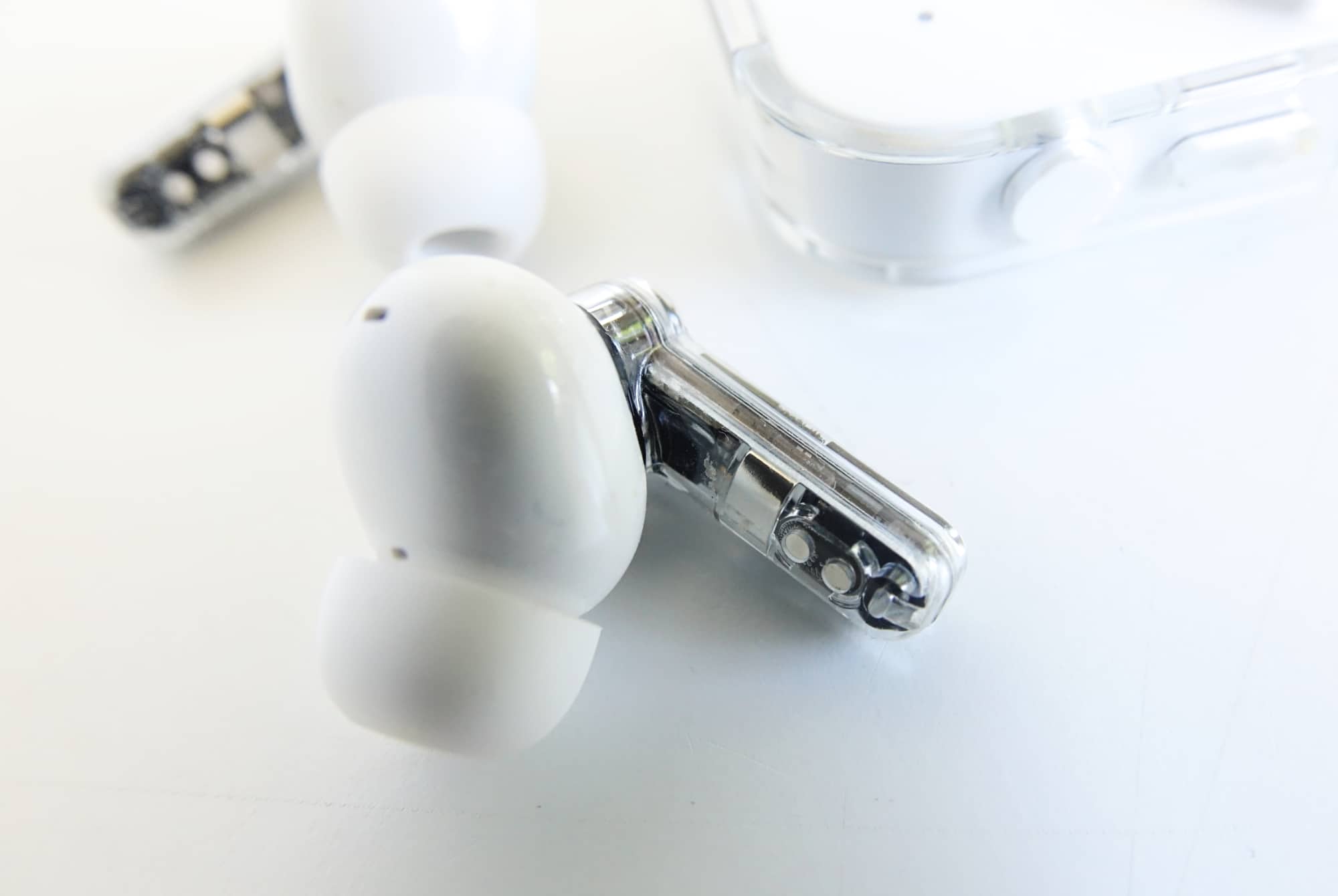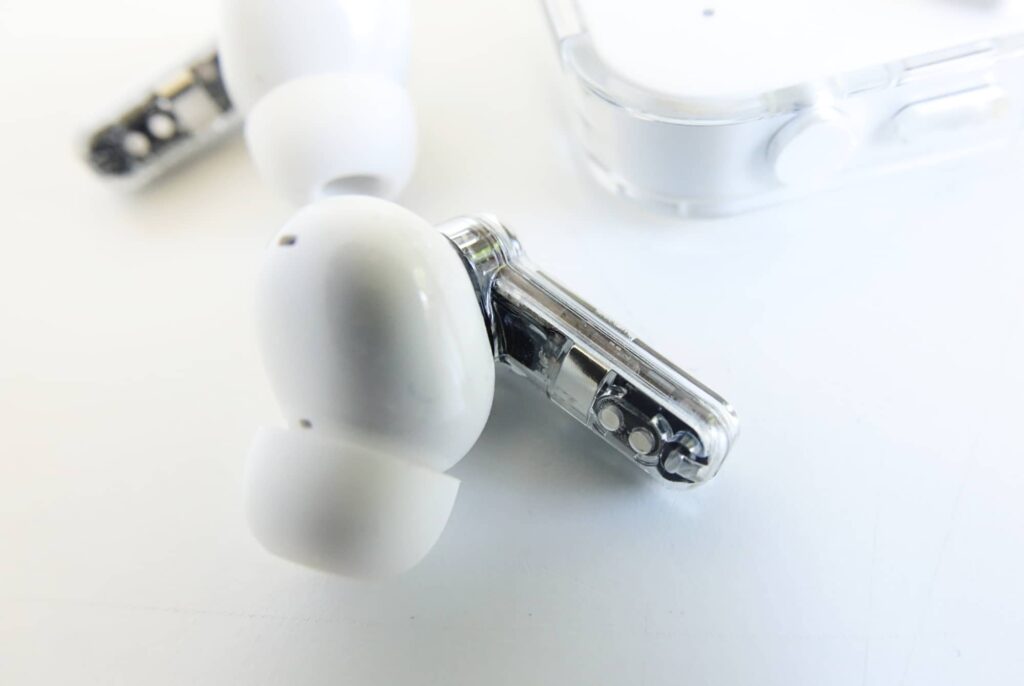 It's not just the battery we're not entirely sold on, but also the price, which sees the Ear (2) available at a less compelling price than the first model.
Back in 2021, Nothing launched the Ear (1) at a staggeringly impressive price, landing noise cancelling earphones with a swanky transparent design for $149 in Australia. That was supremely competitive.
Two years later, the Ear (2) sell for $219, which is far more competitive than the $399 AirPods Pro 2nd-gen, but also not quite as compelling as the $150 original pair.
And sure, a lot has changed in the world since then. Prices have gone up almost everywhere as the cost of living rises, a situation which affects everything, earphones included.
To Nothing's credit, the Ear (2) are still good value, especially given other noise cancelling earphones tend to hit closer to twice the price of these. We're just saying that the first generation of the Nothing Ear felt more compelling from a price perspective than this pair.
That's not say there's no value here, but rather there's also more competition, and Nothing's Ear ANC earphones aren't quite as value-driven as the first model was.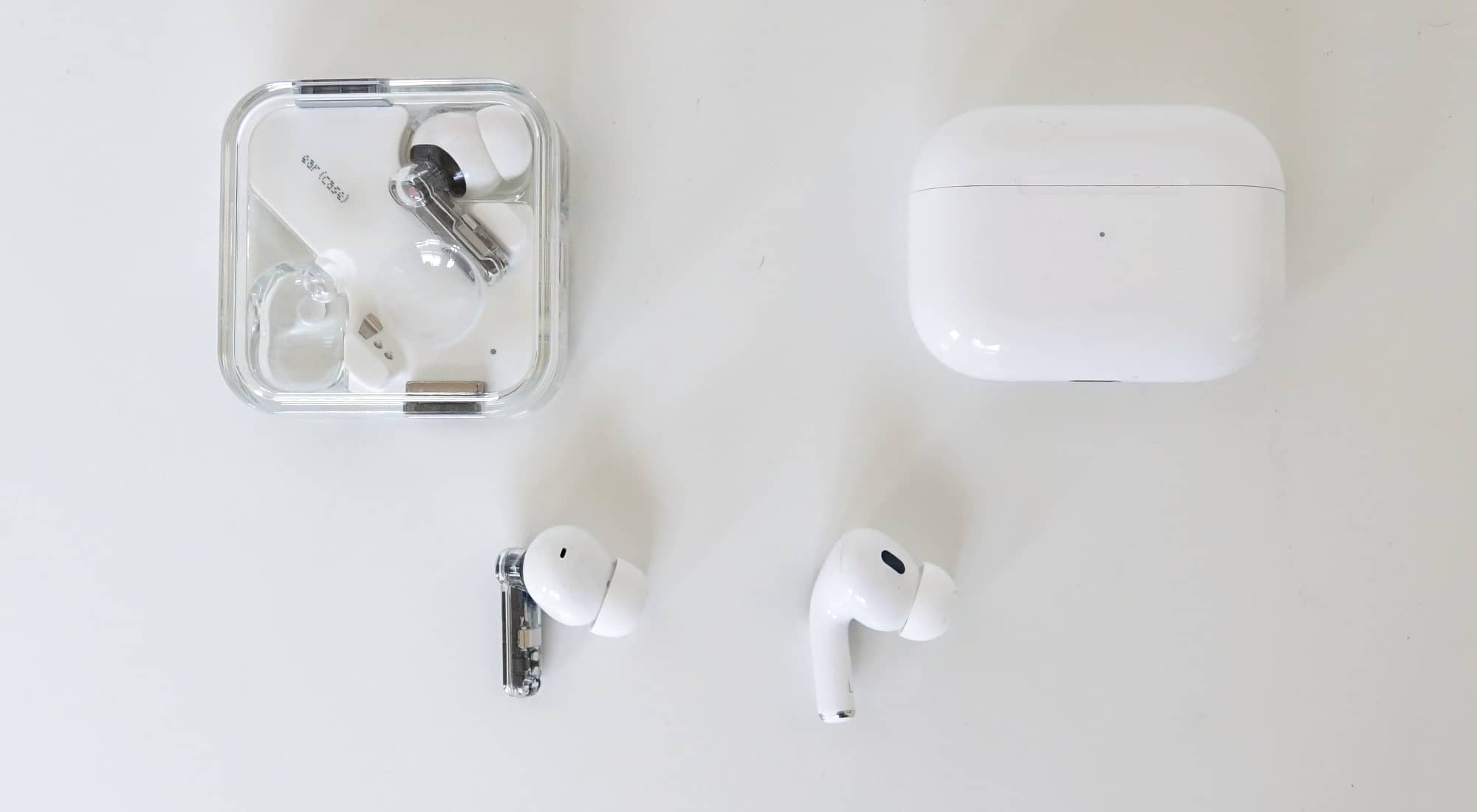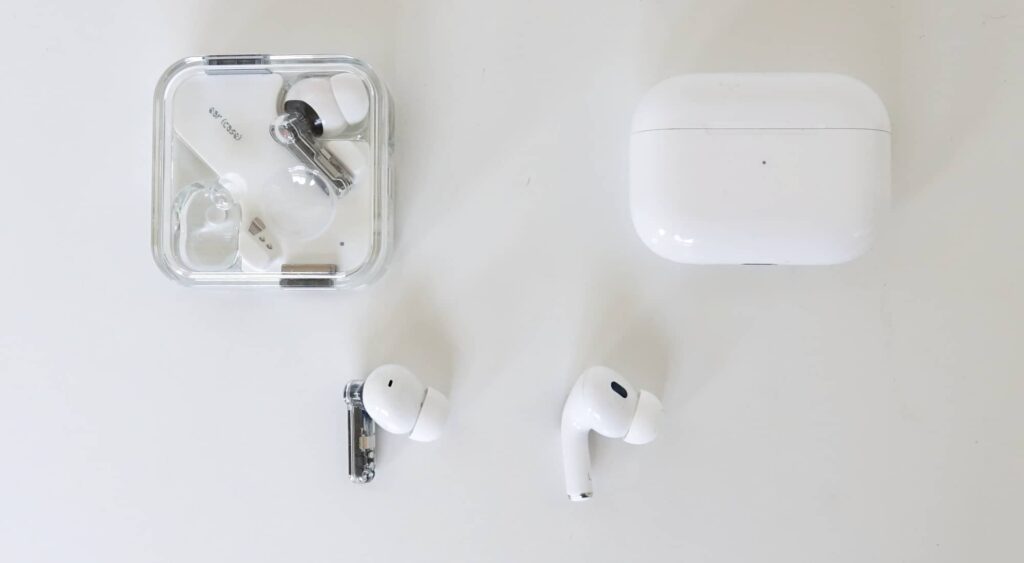 What needs work?
The price jump is one of the things we think could need work, and it's the same with the active noise cancellation, which doesn't have as much going for it as the competition.
Yes, the Ear (2) are a little over half the price of the Apple AirPods Pro 2nd-gen and the Bose QuietComfort Earbuds II. However, both of those are the benchmarks for industry-leading active noise cancellation, and Nothing isn't matching either of them, which is a shame.
We found the sound of cars and traffic still found their way in, and as were other forms of background noise competitor earphones had little problem cutting out.
The performance of the noise cancellation isn't helped by Nothing's promise of a personalised active noise cancellation mode, which exhibits some really unusual quirks.
The test is easy enough — stand still, activate via the app, wait a few seconds while it tests your ears and don't move — and then you're done, with the Nothing app delivering a more personalised take on active noise cancellation all activated and ready. Great, right?
Except it's not.
When the personalised ANC was switched on, we found more audio leaked in, and the sound wasn't too far off from what the Ear (2)'s transparency mode was giving us. It got worse when we jumped between personalised switched on and personalised switched off, which seemed to do very little, with much the same happening between high and adaptive ANC.
Going on the Ear 2's current tested noise cancelling performance, there are so many better options out there. In fact, it's all a bit better when you don't use the personalised option, though once you have, turning it off seems to be more difficult than it should be.
Mind you, all of this could be fixed with something as simple as a firmware fix or a code change. It's not as if manufacturers need to release an entirely new product to fix aspects like this, but Nothing needs to do something ASAP, otherwise these noise cancelling earphones are going nowhere fast.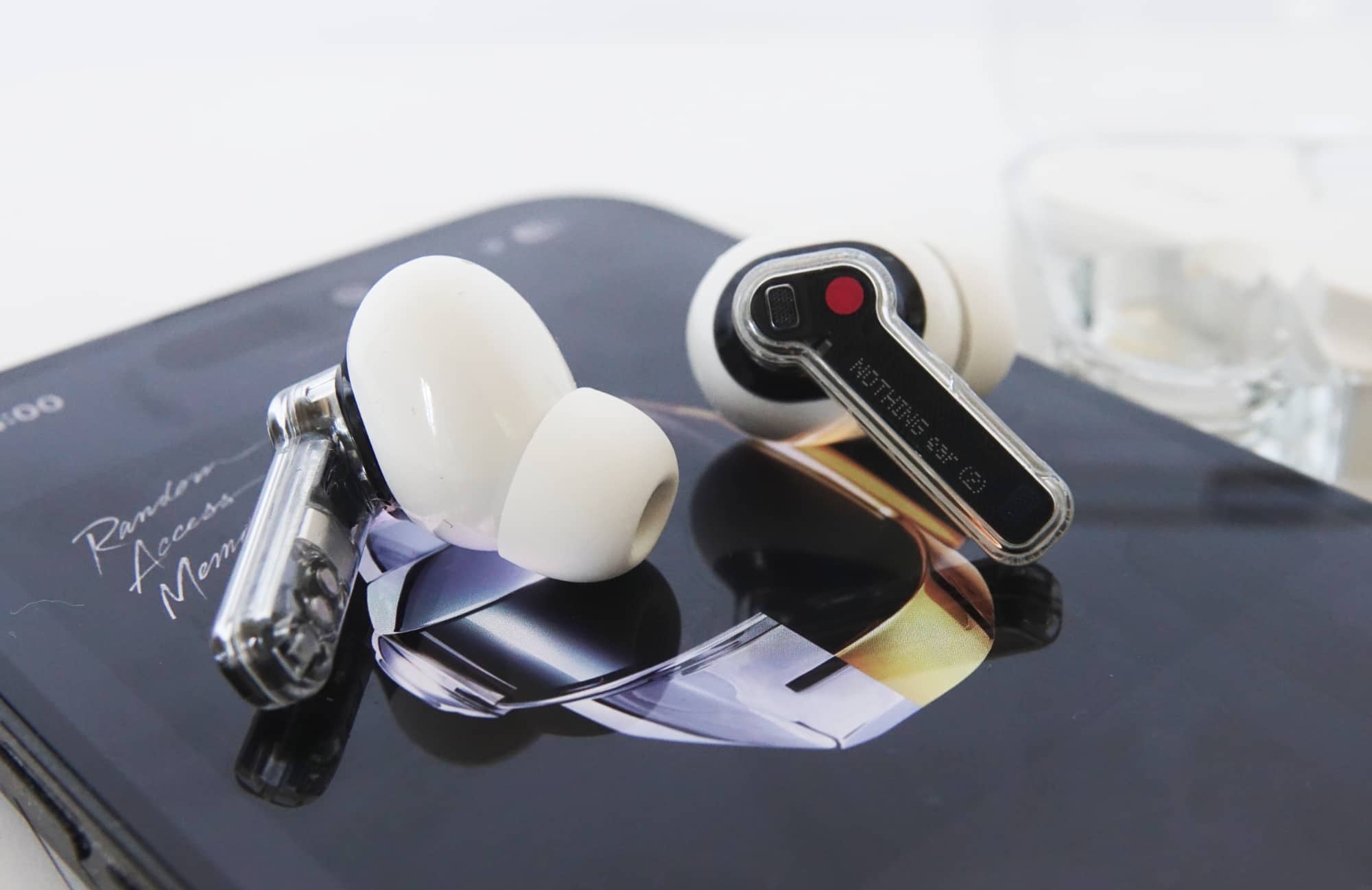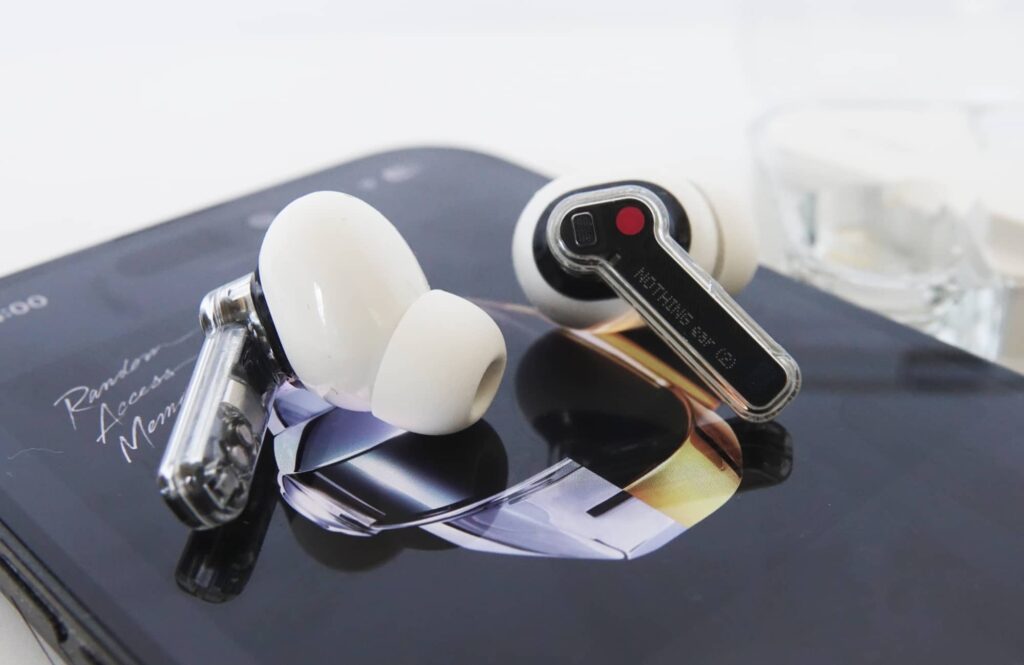 Final thoughts (TLDR)
While there are clearly some performance quirks with the Ear (2), there's still something about them we love.
They're bold and different and clearly solid. That's not something we can say about many earphones.
Offering an industrial design unlike anything else out there, and a sound that just highlights your music, the Nothing Ear (2) have more going for them than many other earphones in their price.
They'll turn heads including your own and deliver great sound. And yes, they need better noise cancellation, though this will likely change with subsequent firmware updates. It's entirely possible that in the next few months, Nothing will have something better than it has now.
For the price, the Nothing Ear (2) delivers a cost cost almost AirPods Pro, kinda sorta, which for many may be just enough.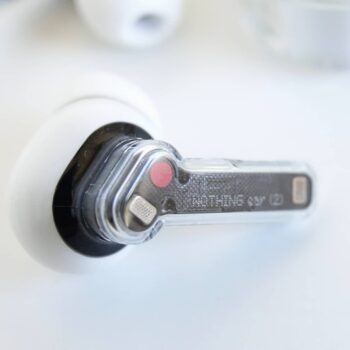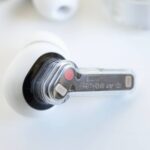 Nothing Ear (2)
The good
Industrial design is like no other
Balanced sound
Solid comfort
App offers some extra features such as a hearing and ANC personalisation test
Wireless charging
Water resistance
Fidget spinner of sorts built into the case design
The not-so-good
Noise cancellation could be better and has bugs
Lacks the warm sound of their predecessors
Battery life could be better