Quick review
Asus Zenbook S 13 OLED
The good
Excellent spec
Lovely 13 inch OLED screen
Thin and light
Looks slightly different from everything else out there
Good assortment of ports
Returns from standby super fast
MIL-STD-810H durability
The not-so-good
Quick standby and startup performance marred by some lag
System can overheat all too easily and kick in cool down fans
Keyboard can feel plasticky
Mouse occasionally clicks out of what you're doing... seemingly for no reason
Rough surface of the inside isn't going to be for everyone
Seems to be sold at a higher spec and therefore a higher price
The size and weight of a laptop can make a great reason to leave it at home, but it doesn't have to be this way. With the Zenbook S 13 OLED, Asus is making a play for the idea that slim is in.
Design
Thin slivers of a computer don't tend to need a lot in them to make them stand out, but there is a case for a design made to be just that: a thin sliver of a machine.
And to that end, the Asus Zenbook 13 S is a thin sliver of lightweight materials made to be all of a computer you might need and nothing you don't.
It's been some time since we last reviewed a Zenbook, but they were originally designed to be a MacBook Air competitor back when Apple's respective computers were slim and semi-triangular at the side, tapering down so that the tip was thin.
Apple has moved on in recent years, opting for a softened rectangular form more like its phones and tablets, but Asus is keeping its slim angular design going in the Zenbook, updating it and giving it some personality from Asus itself.
That means you can expect something more than a shiny metal top, opting for a neat little design with lines and from two shades, dark and light. You definitely won't confuse this for another laptop.


It's also remarkably slim, almost uncomfortably so. Portables seemed to have found their niche lately not making them super slim, but the 1.09 to 1.18cm thickness on the Zenbook S 13 OLED is just so, so thin, it seems unbelievable.
It may well be the slimmest PC you'll ever lay eyes on, and at 1kg, one of the lightest, as well.
Features
It's also light at just one kilogram, but it some how packs in the tech.
Asus is no stranger to computer hardware, and the 13 S isn't its first foray in the Zenbook range. Rather, it's been improving it over time to get to where it is now.
And where it is now is quite souped up, offering up an Intel Core i7 1355U chip, 16GB RAM, and a good 1TB SSD, though Asus does make variants of this machine with different quantities of RAM and storage depending on how much you want to spend.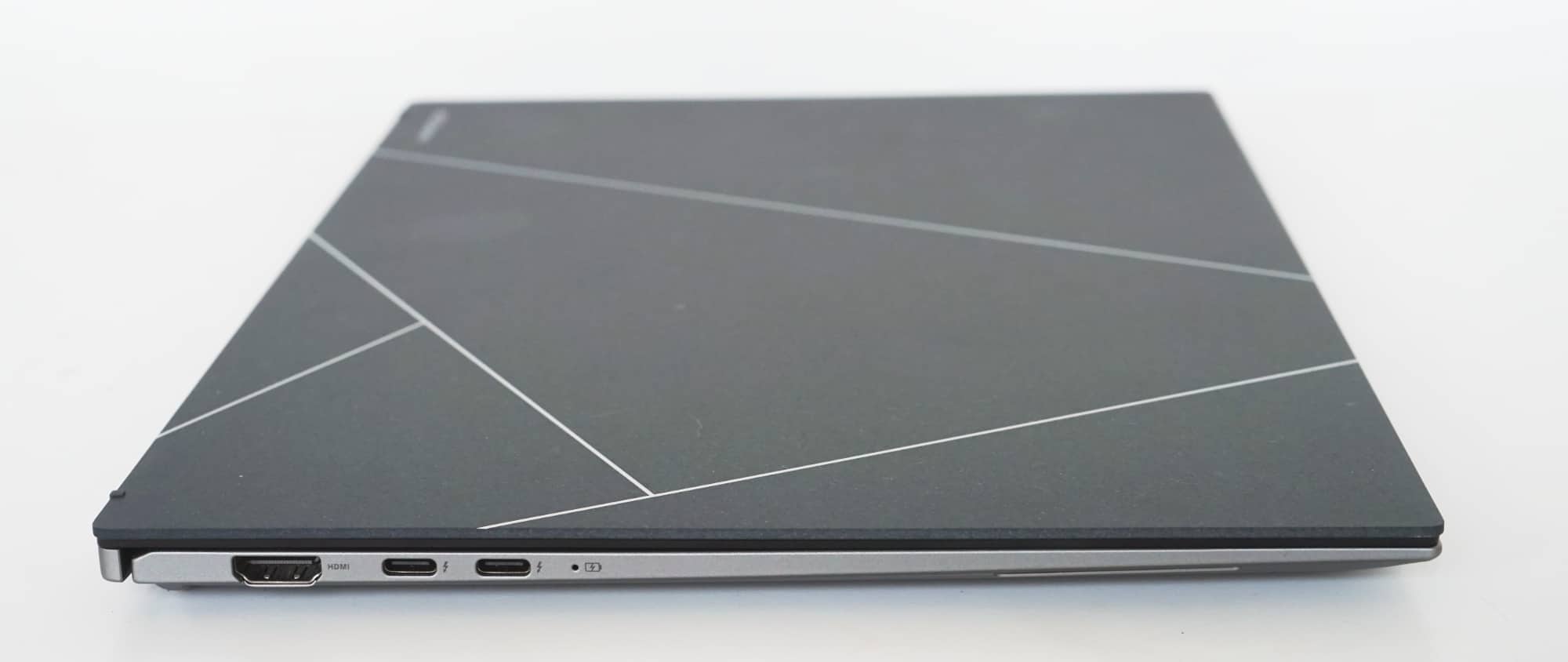 Some things stay the same between models, though, and that includes the connection options. With the wireless ones, you'll find support for 802.11a/b/g/n/ac/ax WiFi 6E and Bluetooth 5.3, while the wired physical ports will cover two Type C Thunderbolt 4 ports, one old-school rectangular Type A USB 3.2 port, one HDMI 2.1 port, and one 3.5mm headphone jack.
There's also a Full HD camera with infrared tracking support for Windows Hello login, plus a Harmon/Kardon speaker, microphone array, and surprisingly a MIL-STD 810H durability rating, giving you a little more protection than laptops typically afford.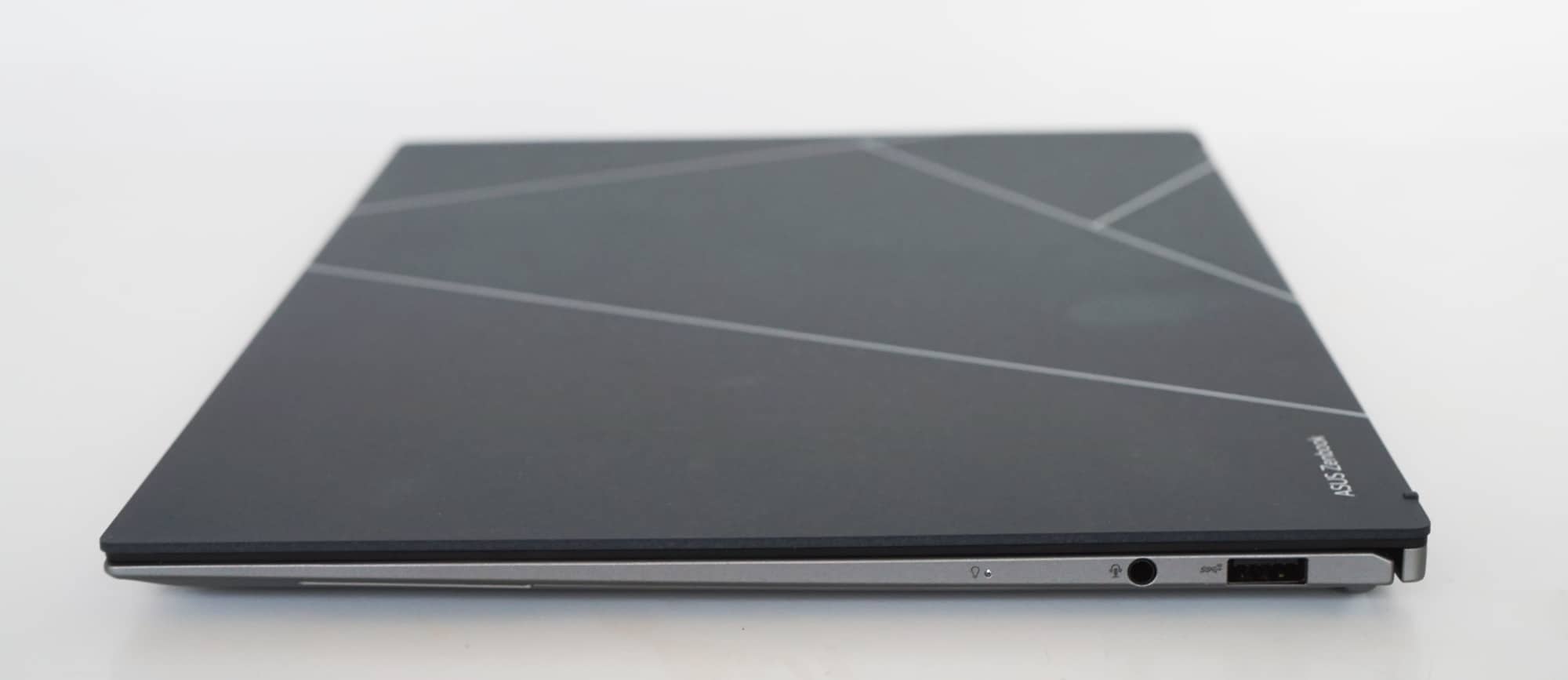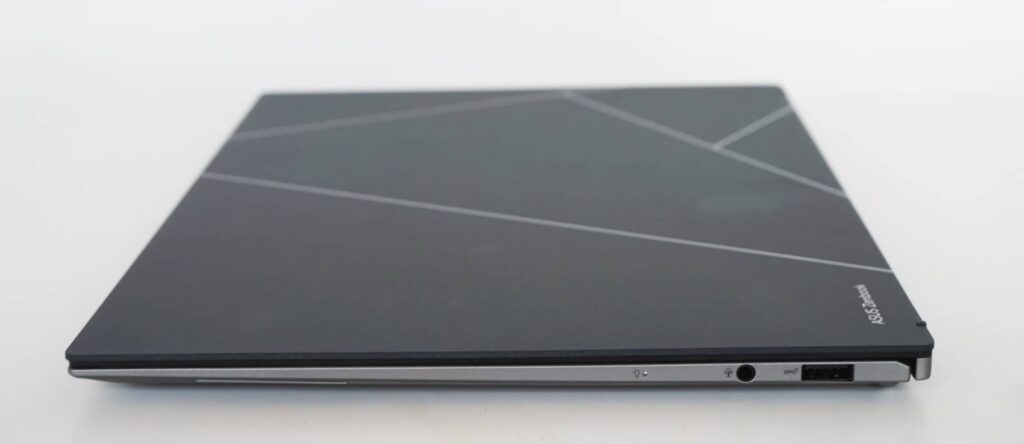 Display
Connected to this impressive little set of specs is an OLED screen, and it may well be one of the prettiest laptop displays we've seen.
Measuring 13.3 inches, you'll find bezels of roughly 4mm on either side which hold the display in, but due to the brightness and crispness of the screen, you may not notice it.
Laptop makers have made enormous strides in the past few years to make the displays less of a framed experience and more just like looking at the picture in front of you, and the Asus Zenbook 13 S certainly follows this trend.
You'll still see the black frames if you look, sure, but this is mostly picture, and it's a beautiful picture at that.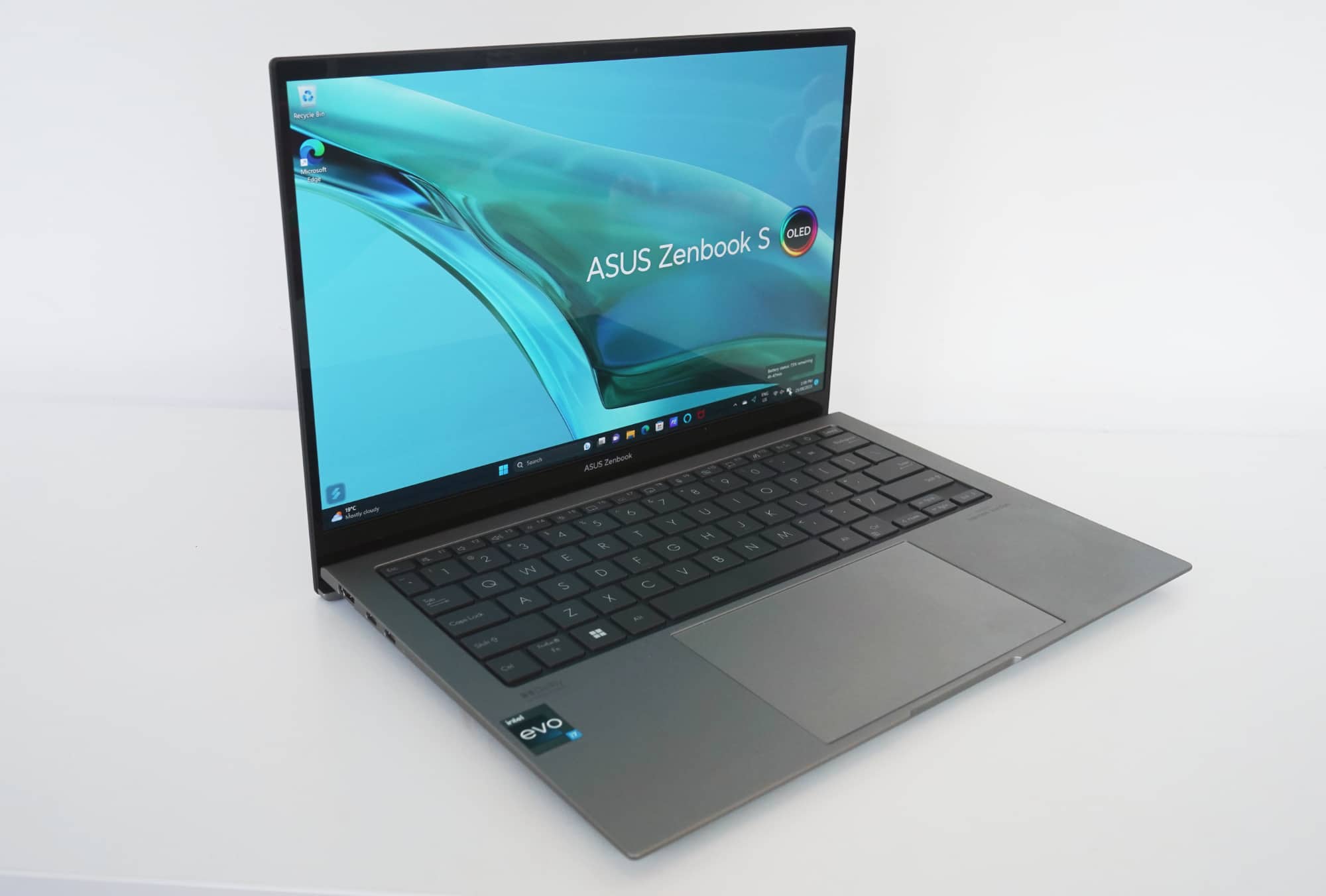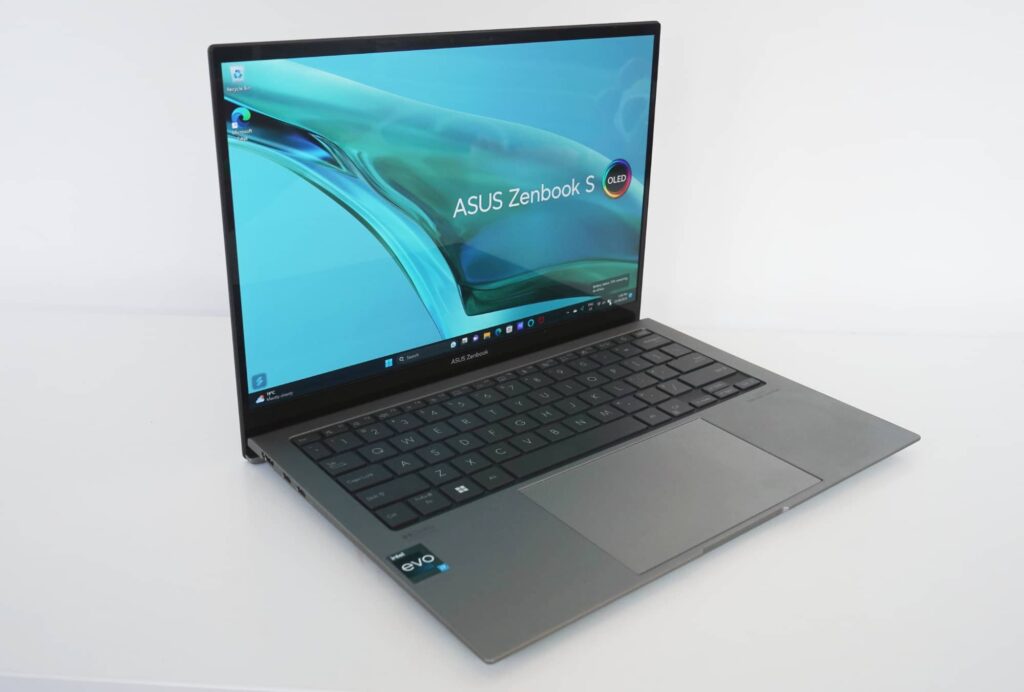 Delivering a WQXGA resolution of 2800×1800, Asus is offering more than Full HD's 1920×1080 with plenty of sharpness, while keeping the speed at fairly standard 60Hz. Given this computer isn't made for gaming, the standard refresh rate of 60Hz makes sense, and you'll be able to forgive it because of the OLED display, which is so pleasing to the eye.
Much like an OLED TV, colours pop, blacks look black, and the whole thing just shines. It is easily one of the nicest laptop displays we've seen, and it rocks a 1.07 billion colour panel with Pantone validation. Neat.
In-use
A 13 inch laptop should have a decent keyboard and mouse sized to take advantage of that properly portable size, and you'll find that in the Zenbook S 13 OLED, for sure.
There's a few centimetres on either side of the keyboard holding the island-key keyboard in place, and the keys provide a soft frame to make your entries in. It's a light touch keyboard that can feel quite plasticky and lacks a lot of travel, but it's comfortable all the same.
Our error rate was decidedly low on this keyboard typing our review, getting in one error for every 200 or 300 keystrokes, which isn't bad for an unfamiliar keyboard, and allowed us to keep our regular speed up, which was handy, for sure.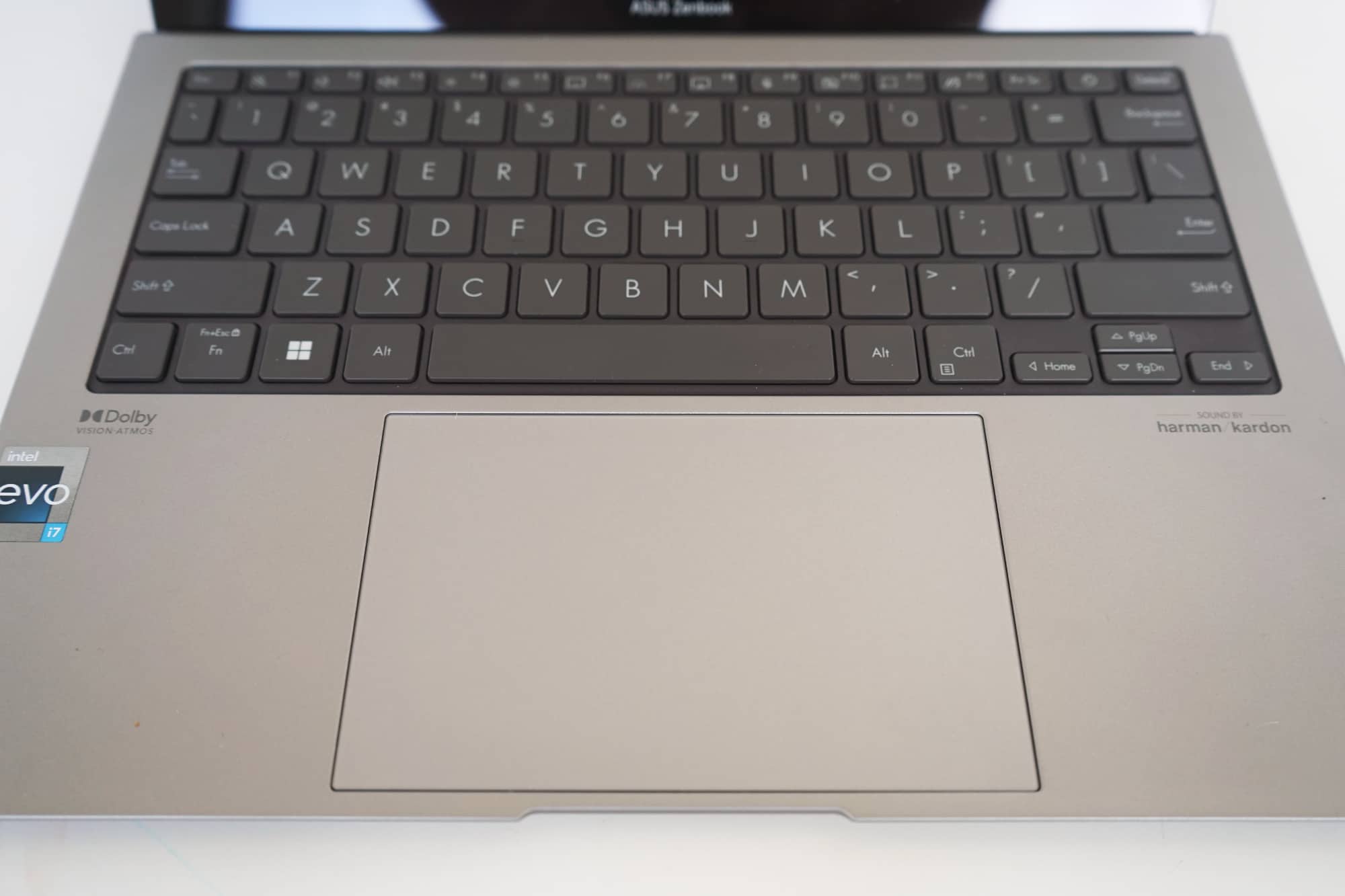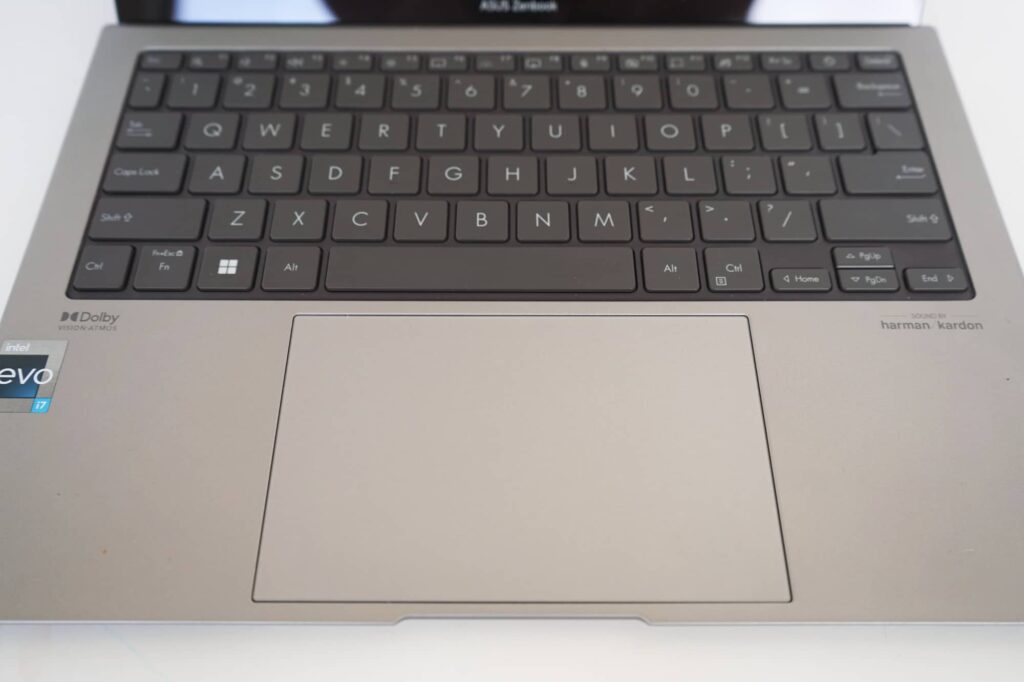 There's also a large trackpad here which feels slick and shiny, using a glass surface that feels nice to the touch, and is a stark contrast to the grippy matte surface outside of both keyboard and mouse.
In what's a bit of a surprise, the space for your wrist and palm of your hand is rough, giving you something to adhere to, but that also feels a little off-putting. It's a strange combination, almost as if Asus was in one move shying away from the slick metal of a MacBook, the fuzz of a Surface Laptop, and the soft body of a carbon-fibre XPS laptop.
We're not sure that it works as well as Asus expects, but it is different, and keeps your hands firmly in place.
Performance
As you work, you'll find a decent little system spec-wise, arming the ZenBook 13 S with a high-end Core i7 from the 13th-gen, which delivers plenty for the system work with.
In the world of synthetic benchmarks, it sure handles its own, though doesn't quite compare against the obvious competitor from Apple. It's not quite as meaty as the Asus ROG Ally we checked out, though it's also not bad.
Real-world use isn't bad, either. Most of the time, we found the combination of 16GB RAM and Core i7 could handle our app usage, though we did find the odd spot of lag in a surprising place, often just after returning from standby.
Battery
Battery life for this otherwise capable laptop seems to run between 6 and 9 hours in our real-world tests, which saw us carry the Zenbook S 13 OLED and write our review, as well as do some regular productivity work.
Full battery times will vary based on individual needs, of course, and the more that you get any laptop to do, the more you can expect the battery life to drop. That's just part and parcel of computers in general.
We'll say that Asus doesn't exactly have the benefit of Apple's Silicon to wrench a good 13 to 15 hours like the 13 inch M2 Air, but that a range between 6 and 10 hours on the Zenbook S 13 OLED would still qualify as "all-day" life for many people. Charging from a Type C connection certainly helps that, and there's a good chance your phone will support that, too.
Mind you, we do wish Asus would improve the design of its power pack, which is small for a 65W thing, but still feels deliberately obtuse like other PC packs, given it needs a figure eight stretch of a plug in it. Just make it a simple connector for the wall, Asus. You know, like how competitors are doing it. Just make life easier.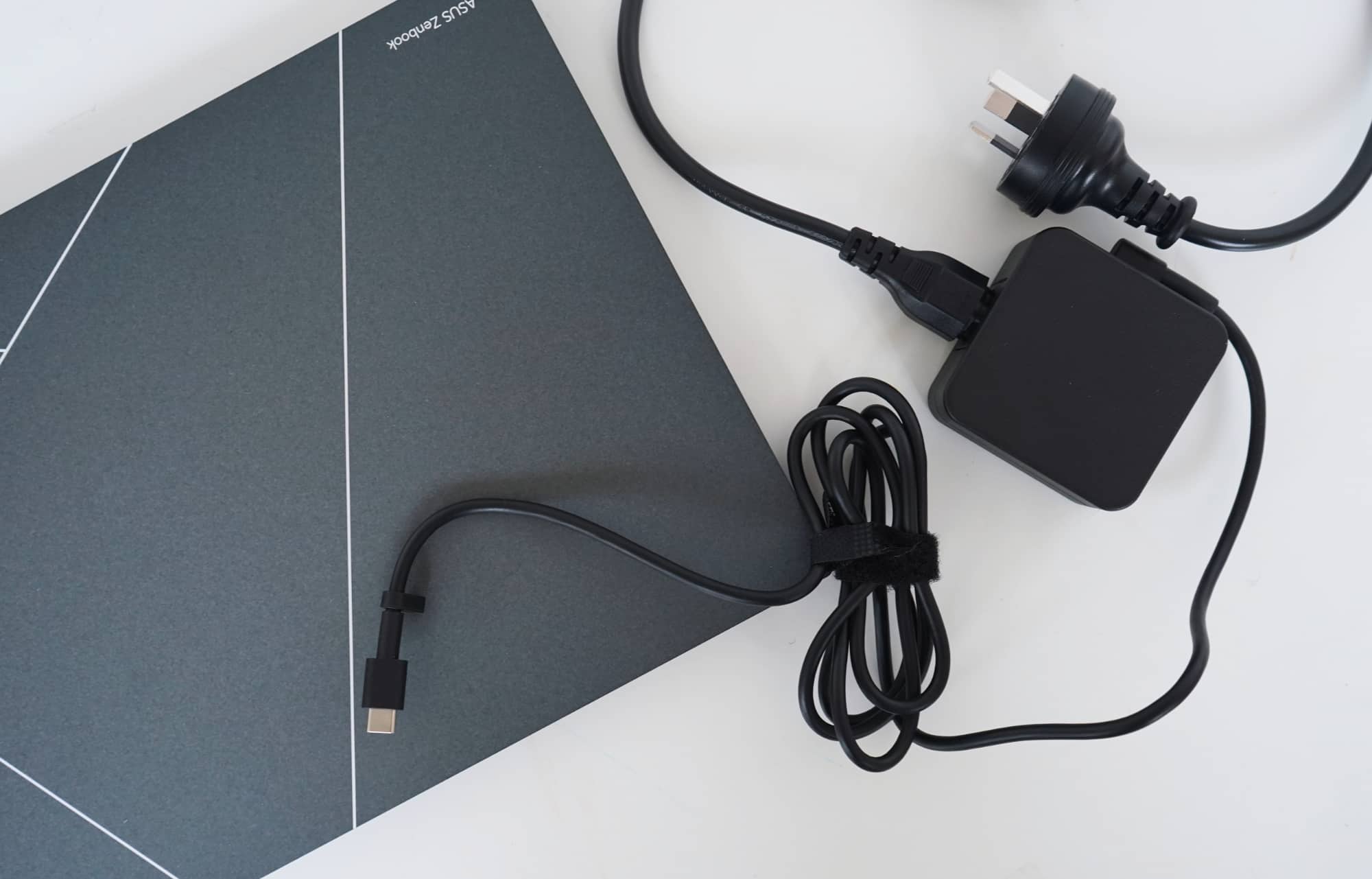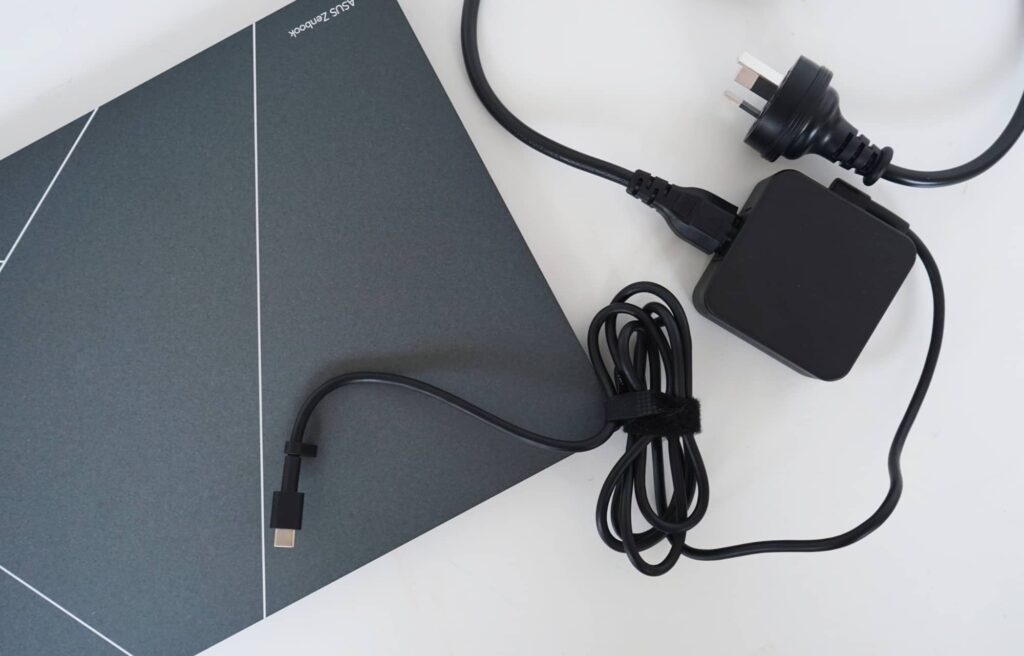 Value
The price can also seem a touch high, but that might be because of how well spec'd it is.
In Australia, the Asus Zenbook S 13 OLED is a $2999 machine, attracting what is ostensibly a $3K price tag in a sea of machines that seem like they're less.
The problem is you have to compare apples with apples, and we don't just mean that with the obvious Apple playing against the Zenbook here.
Spec-wise, the Zenbook S 13 OLED is sold to be much higher than the standard spec of nearly every 13 inch lappy we see, offered with 16GB RAM across the board and a choice of either 512GB or 1TB SSD. As it is, the 512GB model retails for $2599 while the 1TB is $2999, and those prices seem to match what Apple sells its respective M2 Air for, as well. In the logic of apples and apples, it seems as though Asus is going for being the same, which doesn't make the system necessarily as competitive, but does show how much Asus values its gear.
Asus Zenbook S 13 OLED vs the competition
In fact, the moment you compare the 16GB/1TB Zenbook S 13 OLED review model against identically spec'd systems, you kind of see the logic:
Apple M2 13 inch MacBook Air (16GB/1TB): $2899
Asus Zenbook S 13 OLED (16GB/1TB): $2999
Dell XPS 13 Plus with OLED option (16GB/1TB): $2997.50
HP Spectre x360 13.5 with touch (16GB/1TB): $3399
Lenovo ThinkPad X1 Nano Gen 3 (16GB/512GB): $4419
Microsoft Surface Laptop 5 with 12th-gen i7 (16GB/512GB): $2699
In short, the pricing is the same. It's just a little disheartening that you can't find a lower spec'd model that feels more competitive.
This isn't a problem with value per se. Rather, it's a problem with perception of value. Plus you get an OLED screen, which is one feature that helps the Zenbook S 13 stand out from most of its peers.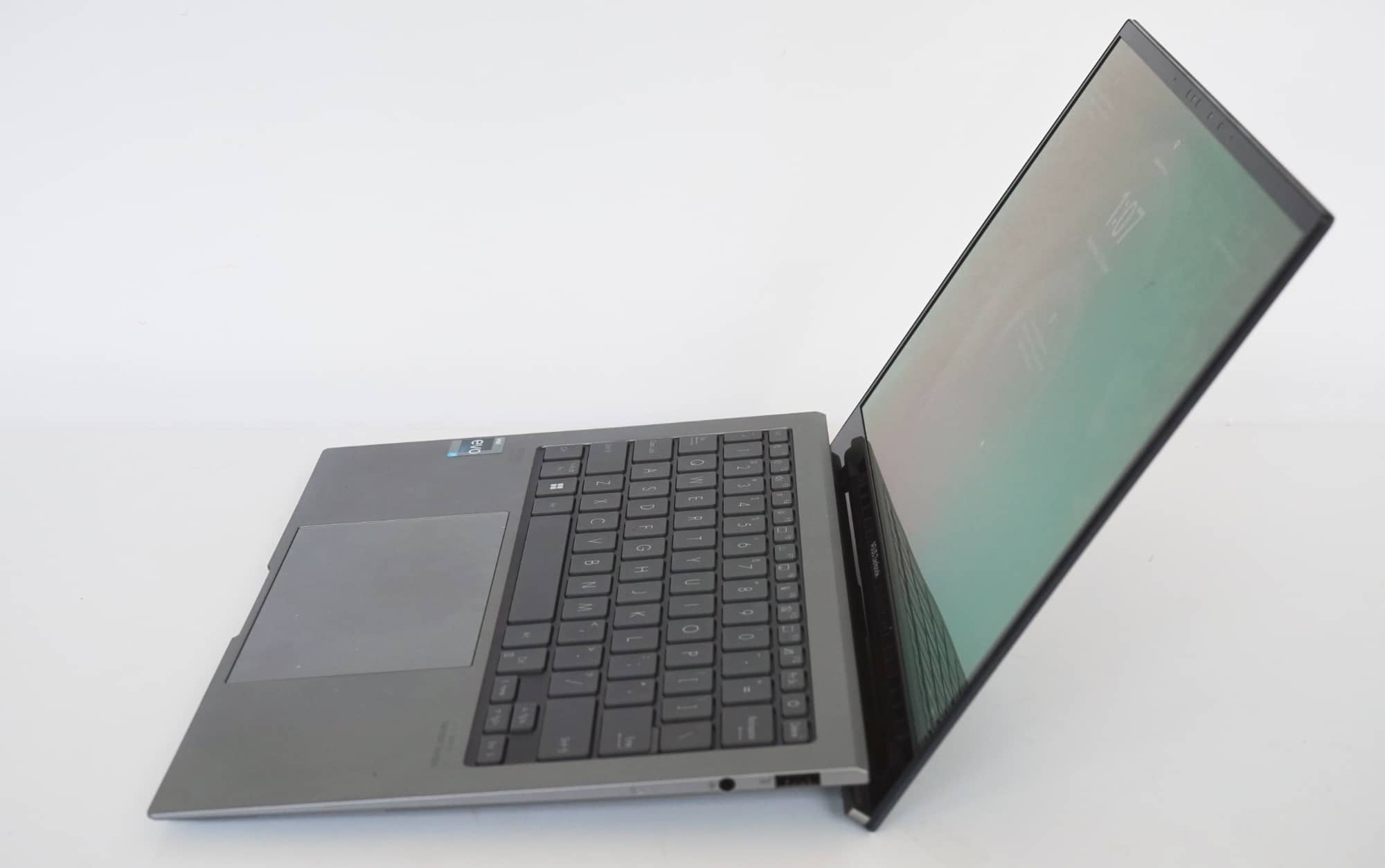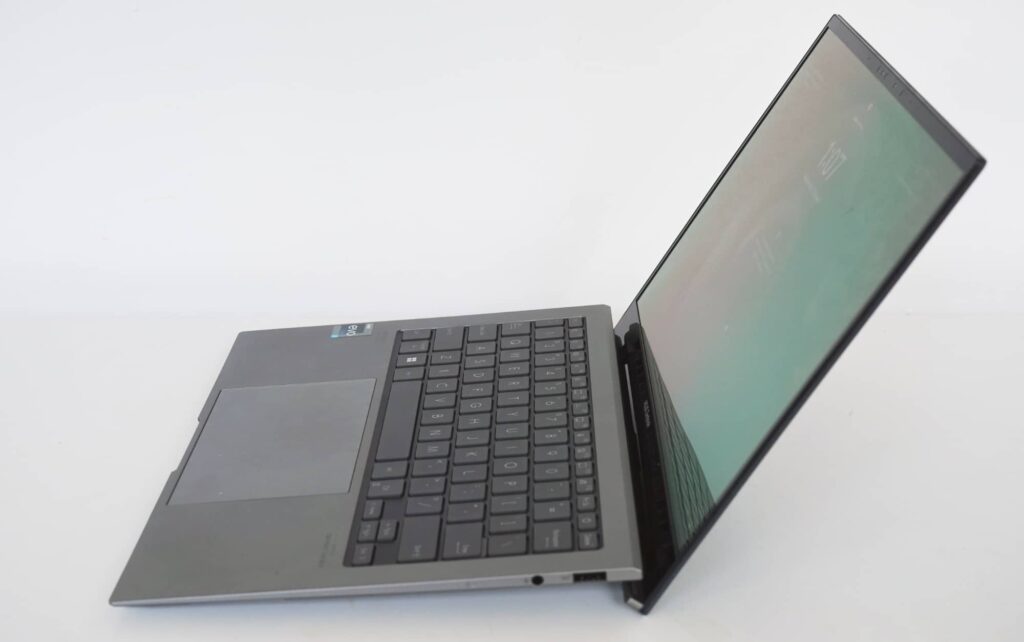 What needs work?
The rough surface of the laptop is one of the few points we're not sure we warmed to, which can just feel a touch strange as you type. This point definitely feels like a hill on which Asus is prepared to make a stand on, and it's one we're not sure everyone will go for.
You know that feeling when the feel of a coarse wool jumper sticks in your head and makes you gnash your teeth? That's a little like what the rough surface of the Zenbook keyboard tray did for us.
We might be a touch too emotive or descriptive, but as our hands moved across the keyboard tray, the coarse texture definitely evoked a feel we didn't expect a laptop to ever do. It's weird, for sure.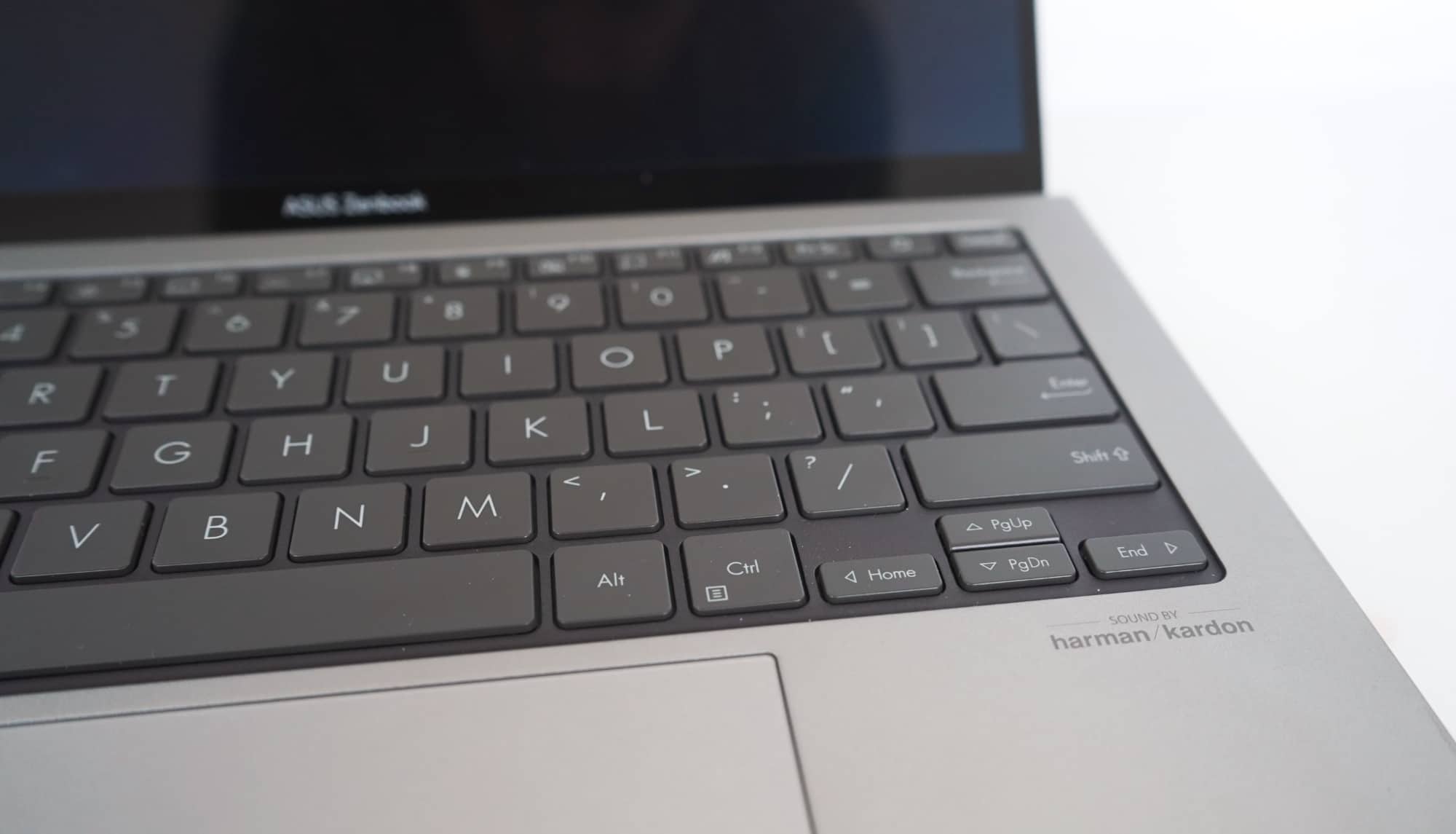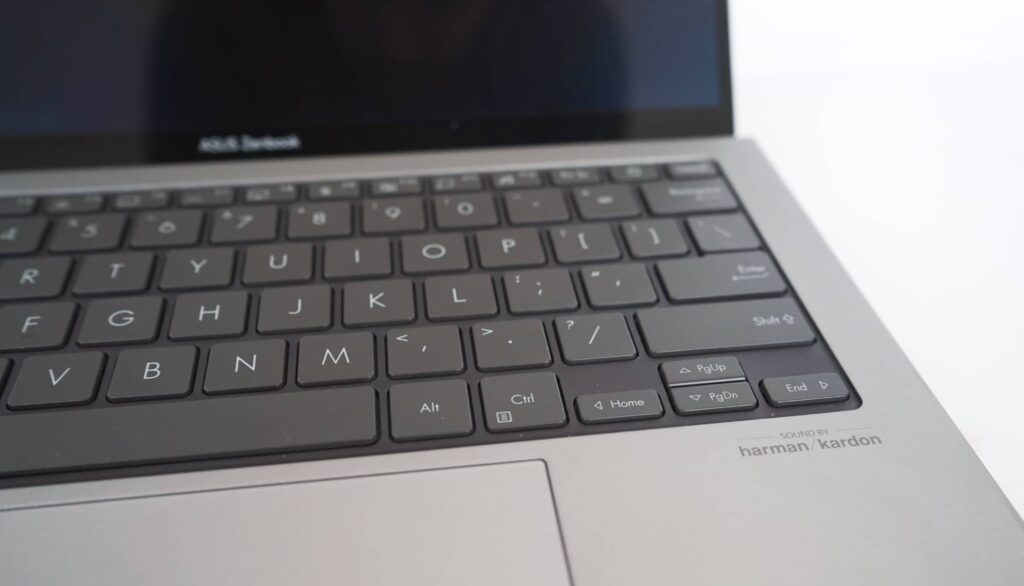 The keyboard could also be a little better with slightly more travel, but we were also surprised that the mouse would sometimes click out of what we were doing and working on even when left untouched. That's likely a driver issue, but one you might just want to be warned about.
Segueing from the driver issue, we're also not sure if the occasional hiccups in performance are also driver problems or just something else.
For the most part, the Zenbook 13 S has plenty of power to offer, and it's been packed into one of the smallest and slimmest laptops you'll ever see. It's light, easy to use, and damn well a solid bet for your personal luggage. It'll even spring to life from standby when you need it.
But it's not the perfect return from startup or off you may hope, and we found it would sometimes take a good 10 or 20 seconds for the apps we were using to come back with it. The app was open, but it was also largely inaccessible until the system sought to refresh it. That could be an issue with WiFi, but it's one we've not experienced before in this way, which screams driver problem to us and could be fixed later on down the track.
By a similar token, you might actually hear the computer scream at times, or at the very least heat up as the fans switch on to control heating issues. This sort of thing is somewhat expected on meaty machines, but on a computer this slim, we're at a loss for words, even if it isn't.
"Whiirrrrrrrrr" is its word, which almost comes off as a form of buzzy sound even when you're doing something that shouldn't be taxing, such as writing. We can only imagine how this thing would sound if we taxed the system more.
As we learned in our ROG Ally review recently — another Asus computer — portables seem to be getting a heap of regular updates, and these issues are something we suspect Asus could fix in the not too distant future.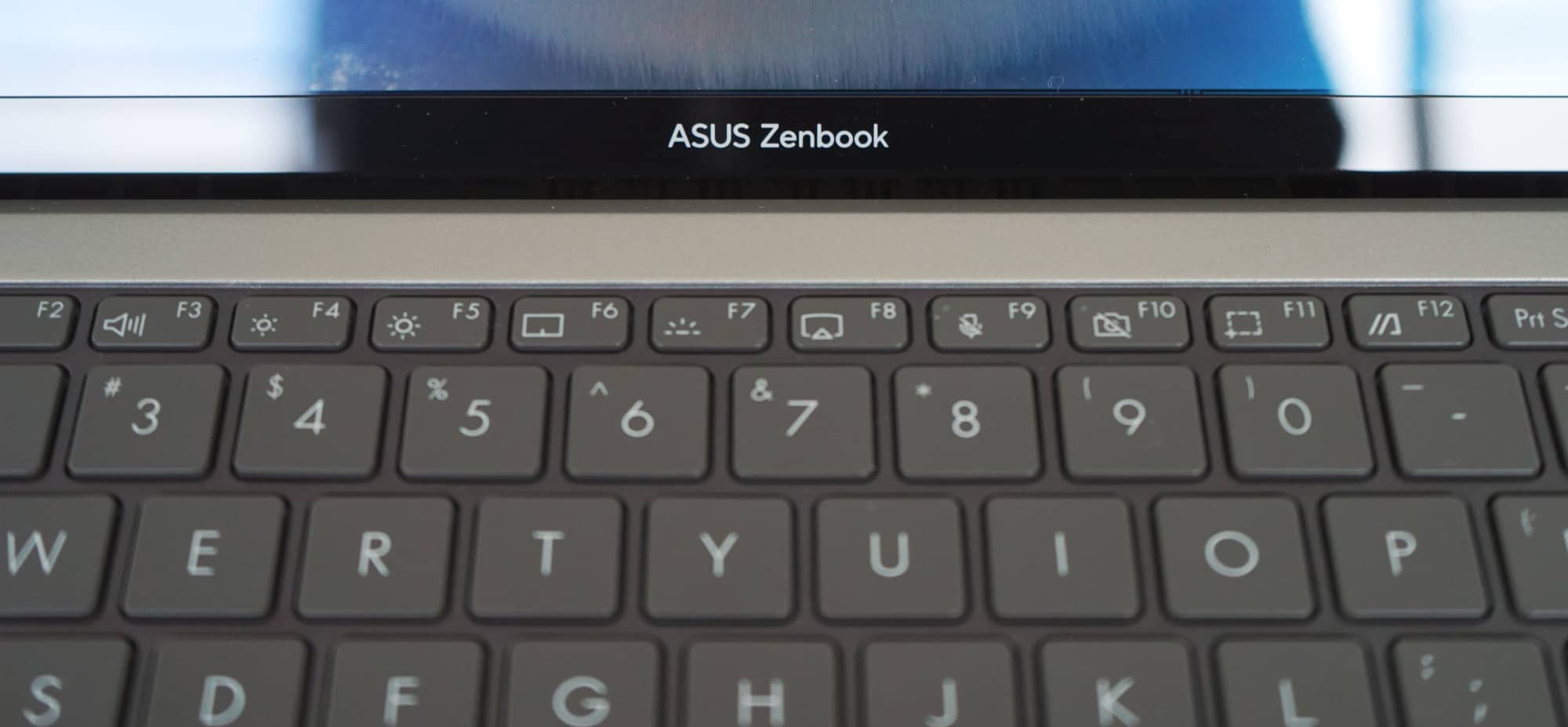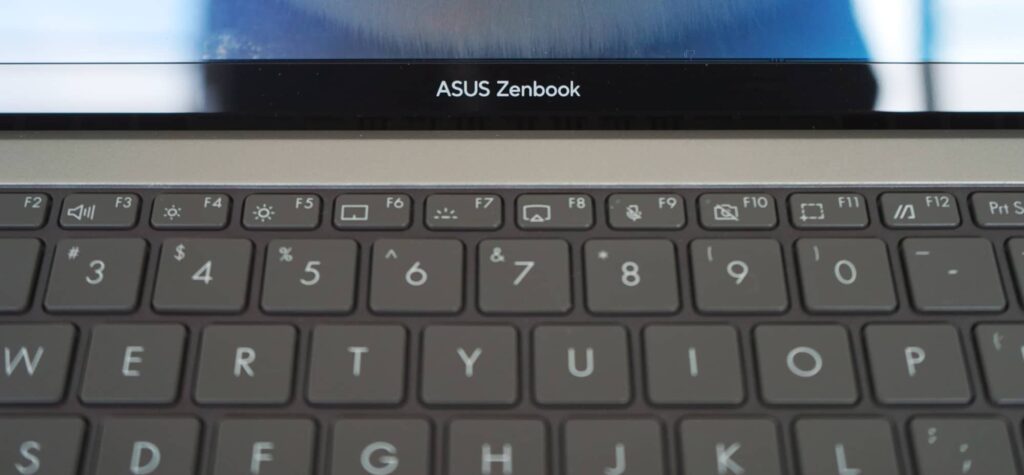 Final thoughts (TLDR)
Driver niggles aside, there are some genuinely real reasons to consider the Zenbook 13 S OLED.
One of the thinnest machines, it comes packing the power in a compact way. This is a system that's not afraid to be slim and slender. It doesn't need any excess weight or metal, and just wants you to admire it because of how taut it is.
The catch in this comes from that it doesn't quite offer the same battery as competitors and it can sometimes get a little loud as you work.
If what you crave is a super slim and thin machine that won't hurt your back at all, the Asus Zenbook 13 S OLED is definitely worth a look. There's a lot going for this machine and weight isn't it.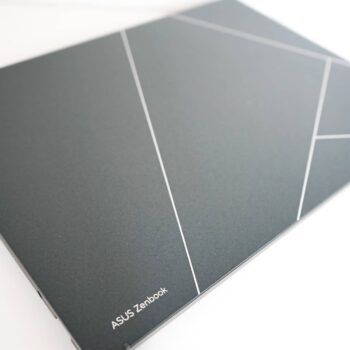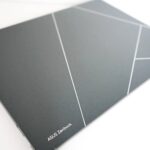 Asus Zenbook S 13 OLED
The good
Excellent spec
Lovely 13 inch OLED screen
Thin and light
Looks slightly different from everything else out there
Good assortment of ports
Returns from standby super fast
MIL-STD-810H durability
The not-so-good
Quick standby and startup performance marred by some lag
System can overheat all too easily and kick in cool down fans
Keyboard can feel plasticky
Mouse occasionally clicks out of what you're doing... seemingly for no reason
Rough surface of the inside isn't going to be for everyone
Seems to be sold at a higher spec and therefore a higher price