A new version of macOS is out, and it's a little more than just a refresh of your computer. If anything, it's about bridging the gap between your mobile and your Mac.
It can be hard to believe, but we're 16 versions into macOS, the operating system formerly known as Mac OS X.
From the codenames of cats in Jaguar, Tiger, Leopard, Lion, and Mountain Lion (to name a few), to the parts of California in Yosemite, El Capitan, Sierra, High Sierra, and last year's Mojave, we're now at 10.15 which his actually the 16th version (16 because the numbering started at 10.0, not 10.1).
That's sixteen updates to macOS, an operating system that has been going since 2001, and has changed a lot since then.
The most recent incarnation is 10.15 Catalina, and isn't just about the desktop experience, but something else. Rather, Apple is connecting macOS to the world of the mobile, linking the familiarity of iOS on the iPhone and iPad to the desktop world.
There are some good reasons why, and it starts with one of the more interesting features that brings an extra screen to your Mac, of sorts.
Sidecar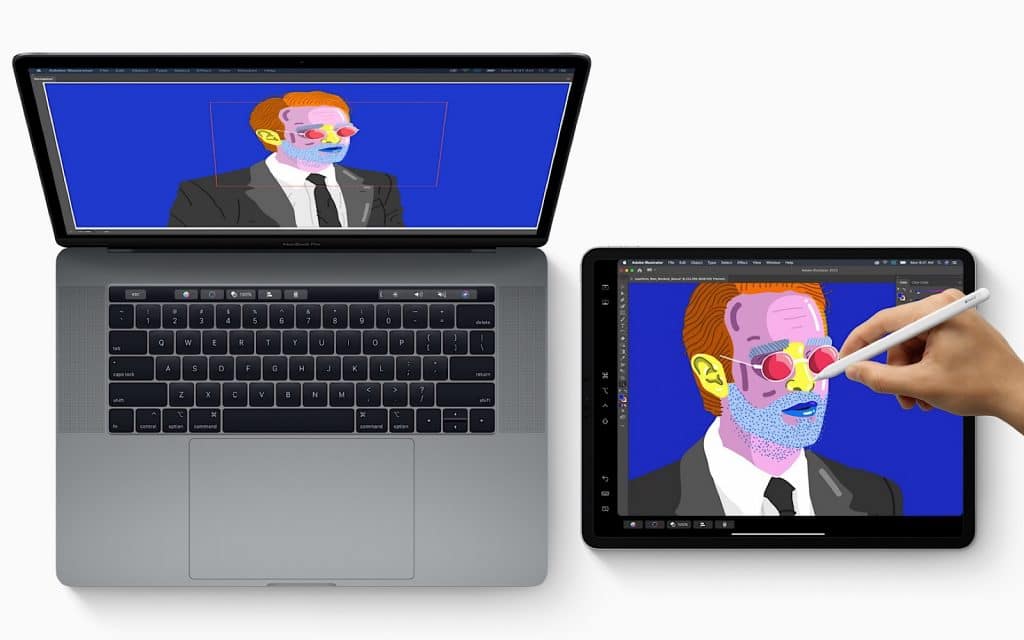 Easily one of the most intriguing additions, Apple has finally turned its iPad into something even more useful than a mere tablet. Already, the iPad range is among the most useful and well-designed of the tablets you can find today, but they're even more interesting used in Sidecar, because now macOS can use these as a second screen.
You know that monitor you keep on your desk? Well what if we could tell you that the monitor could take a hike, and you could use an iPad instead. What if an iPad was your second monitor, and you could even type on the second screen using the iPad keyboard.
That's the concept with Sidecar, an addition that makes it possible to bring a second screen to your Mac if you have an iPad, iPad Air, iPad Mini, or iPad Pro. It's not quite as versatile as the app Duet, which can do the same thing with an iPhone and work on Windows PCs, but given that it's free, Sidecar is definitely a nifty feature to be sure.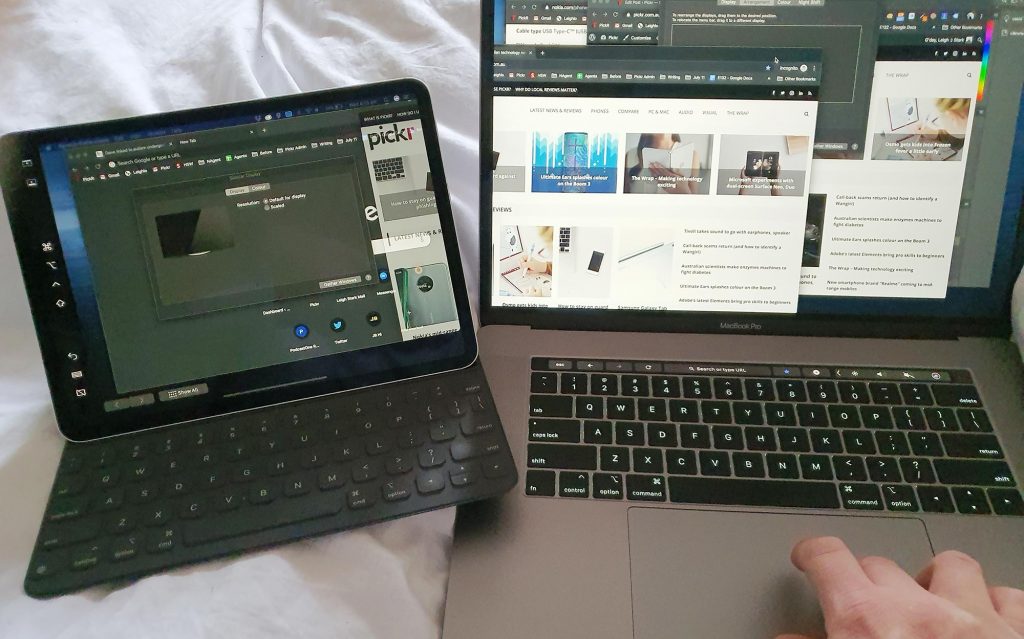 There are some catches to Sidecar, mind you, and the age of your Mac will be a big one. While quite a few Macs are supported, the only MacBook Air that is supported is last year's late 2018 model, the Type C MacBook Air, while the recent Type C MacBook Pro models sport support, too.
You also need to plug in an iPad with a cable first to kick in what is basically a handshake to make Sidecar work, but once that's done, you can go wireless over Bluetooth all the way. Using the AirPlay icon in the top right on the menu bar, Sidecar just looks for the screen it has once connected to here.
And it works quite well, providing a second screen experience in a tablet that is familiar. If you have an Apple Pencil, it will even work like a mouse, while an iPad keyboard works as a keyboard. Handy.
It's not the only feature that bridges the world of the iPad to the macrocosm of Mac.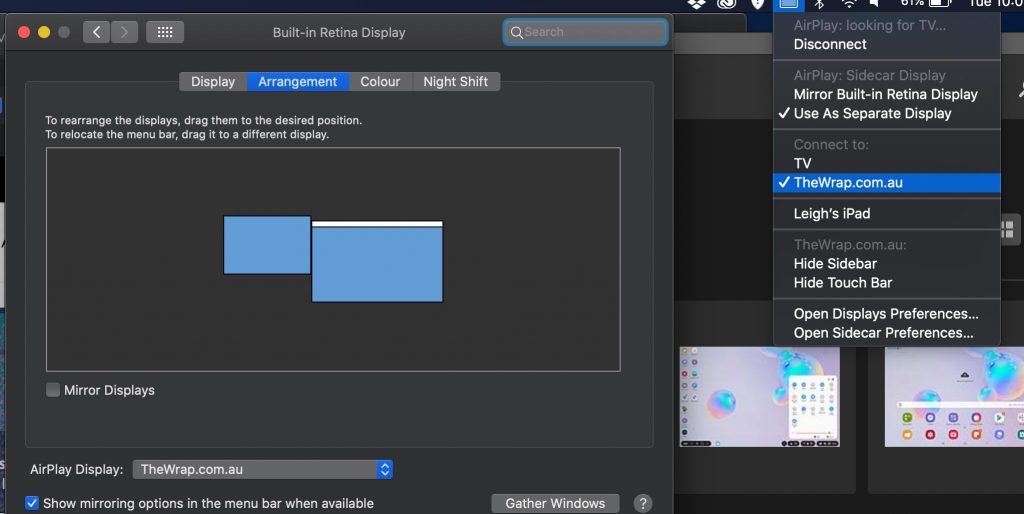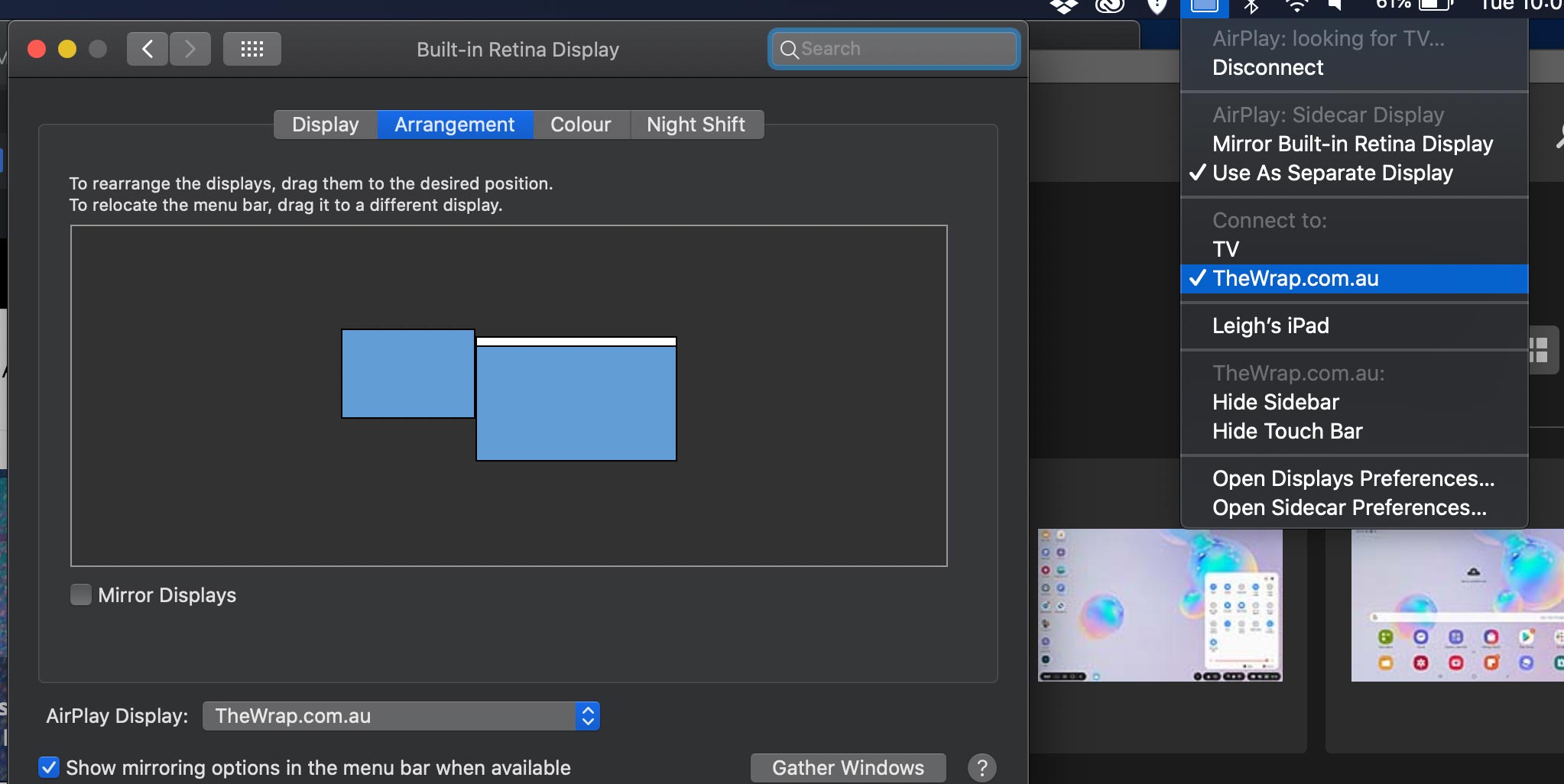 iOS apps come to Mac
It's no secret that the iPhone and iPad are among Apple's most successful products, and the iOS ecosystem is a big part of that.
Whether you rely on a phone or tablet, if you own an Apple iDevice that isn't an iMac, you're probably using apps aplenty.
What you may not realise is that these apps are made solely for iOS and won't run on Apple's other main thing, macOS on the MacBook Air, MacBook Pro, iMac, and the Mac Pro (plus the folks out there with an ultra-thin MacBook or a Mac mini).
However that changes this year.
After hinting at it in the Mojave update last year and showing the concept off with apps like Voice Memos and HomeKit on macOS, the latest version, macOS Catalina, will get support for apps from iOS. Kinda. Sorta. Ish.
It's part of a new featured Apple has built for developers called "Mac Catalyst" that makes it possible for iOS apps to be made and released for macOS, as well.
The app conversion from iOS to macOS isn't going to be an immediate thing, and the releases may actually be separately handled. That means while you might own a license for it on iOS, the same might not be true on macOS, and you might be forced to buy it for a different operating system. However Apple will now make it easier for apps to make the transition, and that's good news because it means the macOS app ecosystem has the potential to get as strong as the one found on the iPhone and iPad.
There are 16 Mac Catalyst apps to start with, with Twitter and Tripit already there, but with millions of apps on the App Store, it's clear this is just the start.
We haven't played with many as a result just yet, but the idea is the sort of thing we've been longing for, as it brings the strength of iOS to a desktop environment, and might even make it easier to synchronise files across locations. Imagine editing a file on your phone and being able to handle it the same way on your computer. It's clearly cool, even if it's clearly a beginning.
In fact, some of Apple's other apps are clearly inspired by this, because they're changing, too.
No more iTunes-ish
One change that will be definitely felt is that of iTunes, which is gone. "See you later alligator," as my two-year old Emma would say.
iTunes is gone in macOS Catalina, replaced by Music, much like it is on the iPhone and iPad. The app is more streamlined, and is there pretty much just for music, because now there are other apps for the other parts iTunes used to have.
There's a Podcasts app to replace the podcast section, and there's the TV app much like on Apple TV to handle movies and TV shows. An app for a specific category, it seems, because now Music just does music, as well your own personalised radio stations and Beats 1, too.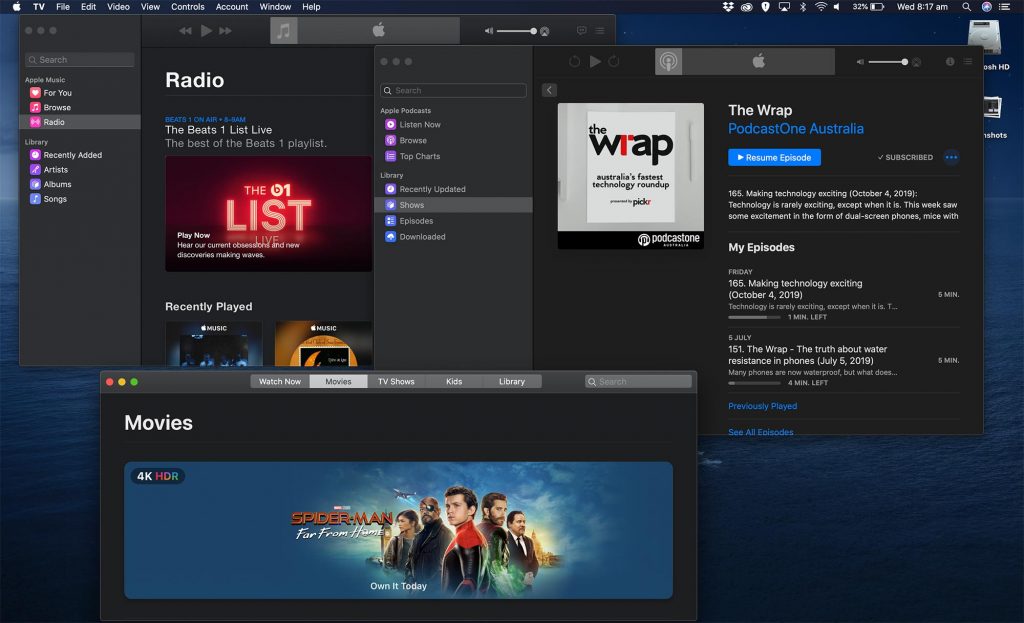 These are tastes of Apple's use of Catalyst, because they're basically like iOS apps made for Mac for these sections. You get Music on an iPhone and iPad, Podcasts for iPhone and iPad, and the TV app for movies and TV shows on iPhone and iPad. In a way, it makes using a Mac a little more seamless between iOS and macOS, which we suspect is either a bonus or part of the point (or both).
We're not sure if anyone will really miss iTunes, as it's been a little bit of a mess for quite some time, making for some easy positives to this one. There's even support for HDR content and multichannel audio on the TV app, though 4K still can't be downloaded on anything other than an Apple TV 4K.
The obvious downside here is that you now have to jump into different apps to get to what you want, which seems like a fairly small issue overall. If anything, it just might clean up the usability considerably.
Subscription model gaming
Much like the iPhone and iPad, however, you can get Apple Arcade going on your Mac, complete with some synchronisation.
If you happen to like the games available on Apple's $7.99 per month all-you-can-play gaming library, it will work across the phone, tablet, Apple TV, and now desktop and laptop side of things.
We wish there were more games, but it's a start, and means the experience you might have on your phone can be moved to the bigger screen of a Mac.
There's more going on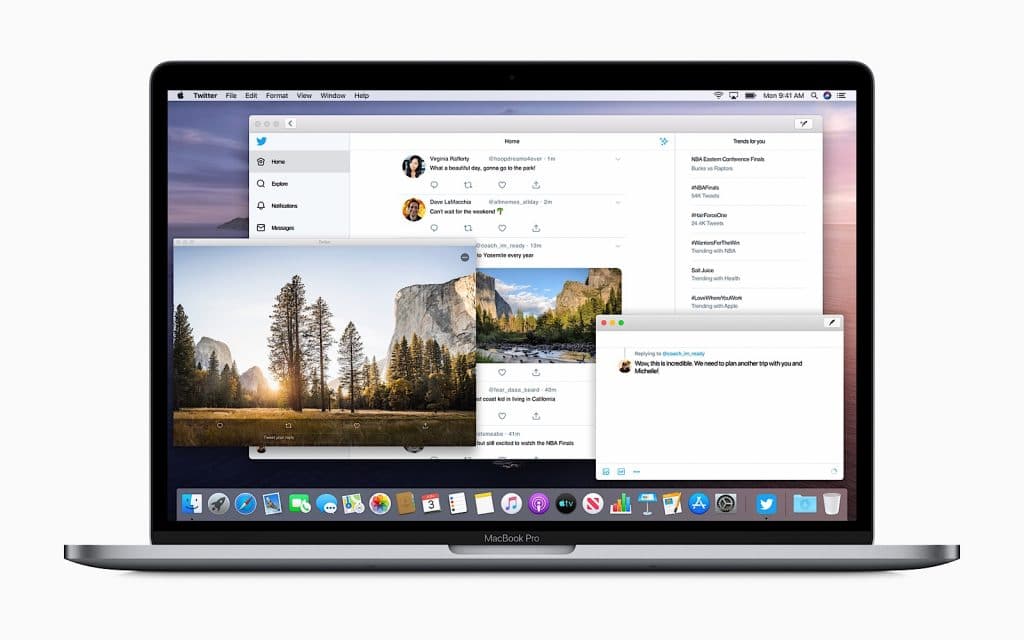 We've been playing with macOS 10.15 Catalina for about a week now in a mostly finished beta state, and the version we've been toying with has felt release ready since that time.
We're sure there will be other bugs that will appear as time goes on, but right now it's fairly stable, and offers quite a bit for people to sink their teeth into right now.
There are other things we haven't included due to time restraints, such as Mac support for Screen Time, voice control through accessibility, and improvements for Safari, Mail and Photos. Without doubt, there's quite a bit here.
Quite a few Macs can grab 10.15 Catalina, with MacBook Air and MacBook Pro models from mid-2012 and beyond, Mac Mini and iMac models from late 2012 onwards, plus the Mac Pro from late 2013, the MacBook from 2015, and the iMac Pro from 2017.
Not all features will be compatible, however, with Sidecar being the obvious one that may not work on your laptop, typically needing a recent Mac from the past year or so.
One of the best updates yet
Even though that caveat exists, the fact that this update is free and provides so much helps make Catalina one of the best updates yet, and one worth making the jump for.
Owners of a recent Mac and an iPad will likely get the best experience, thanks in part to Sidecar's usefulness, though we're particularly excited to see how iOS apps spread to the operating system.
It's early days yet, for sure, but it will certainly improve the already fairly solid app ecosystem available for macOS, which means more continuity between laptop and tablet, among other devices.