The next OS your Mac runs is Mojave, and it will clean the desktop, make it easier to see at night, and even start to bring over iOS apps.
While we had held out hope that Apple's Worldwide Developer Conference would see new hardware alongside the software, alas it was not to be. Typically, we've been used to hearing about new iMacs or MacBooks alongside the software bits and pieces announced at the developer-focused show, but this year, that wasn't really the case.
Instead it was all software, with a focus on its major pieces of hardware, like the iPhone, iPad, and Apple TV.
And alongside that, there's what happens on Apple's major pieces of hardware used everyday by millions of people, and yet also isn't an iPhone.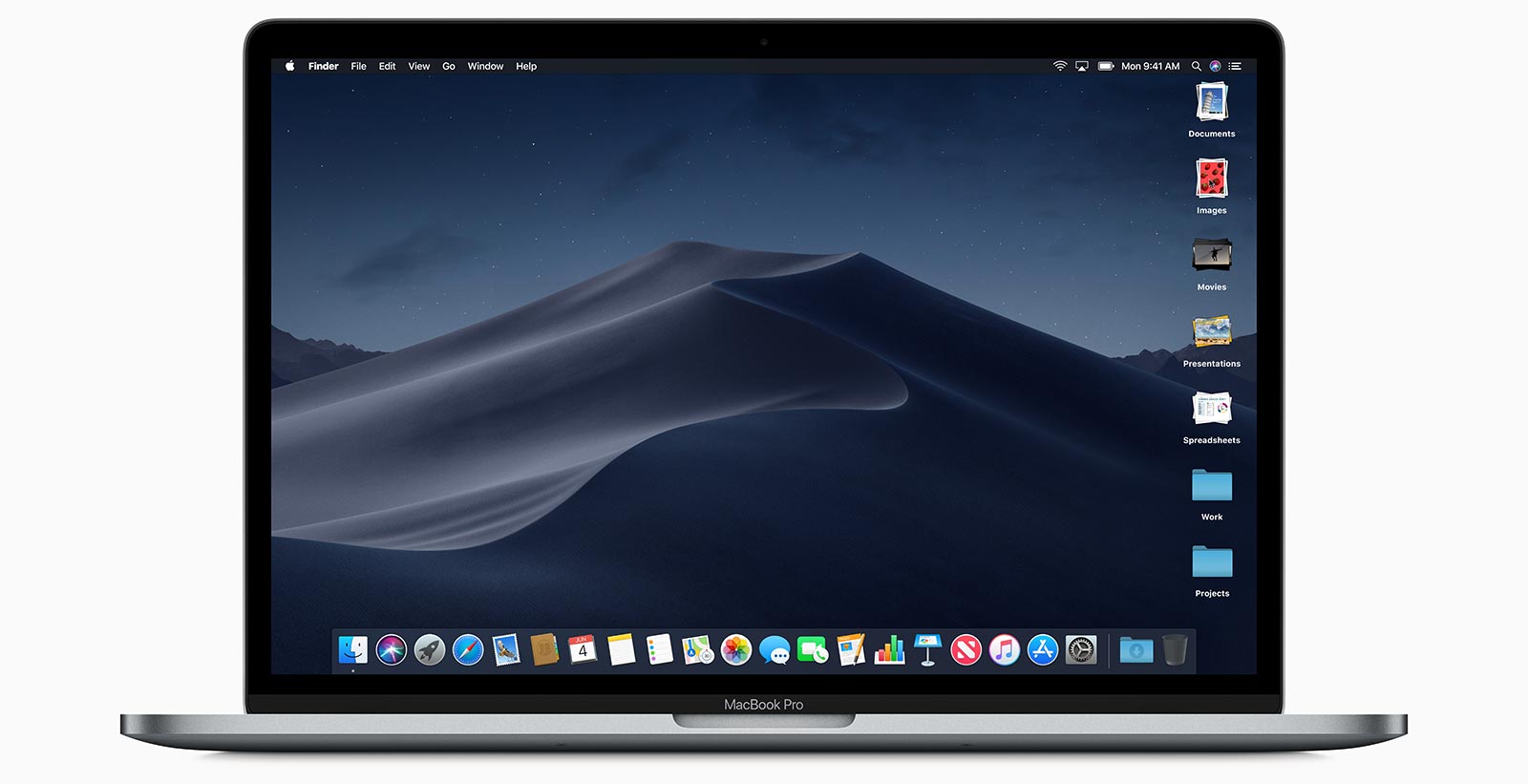 It's the software update for the folks who use and rely on a MacBook, MacBook Air, MacBook Pro, iMac, iMac Pro, and the Mac Pro, with a new version of Mac OS.
This week, the announcement was made for the next version, which in line with Apple's current obsession with naming operating systems after California, is called "Mojave", and it's less about a desert and more about how Mac OS can feel cleaner and easier to use, not to mention linking it up with something friendly that millions of people also use.
For starters, there's a new way for them OS to automatically stack files together and sort the desktop conveniently called "Stacks", while Finder will be updated with a view that will let you look through files visually. That's important, because already, the "preview" function on Mac OS can render most documents and image types with no problems, so this basically crunches it down into an easier way to browse.
Apple is also updating the look and feel of Mac OS for folks who want a "dark mode", because that's exactly what they're getting: a dark mode.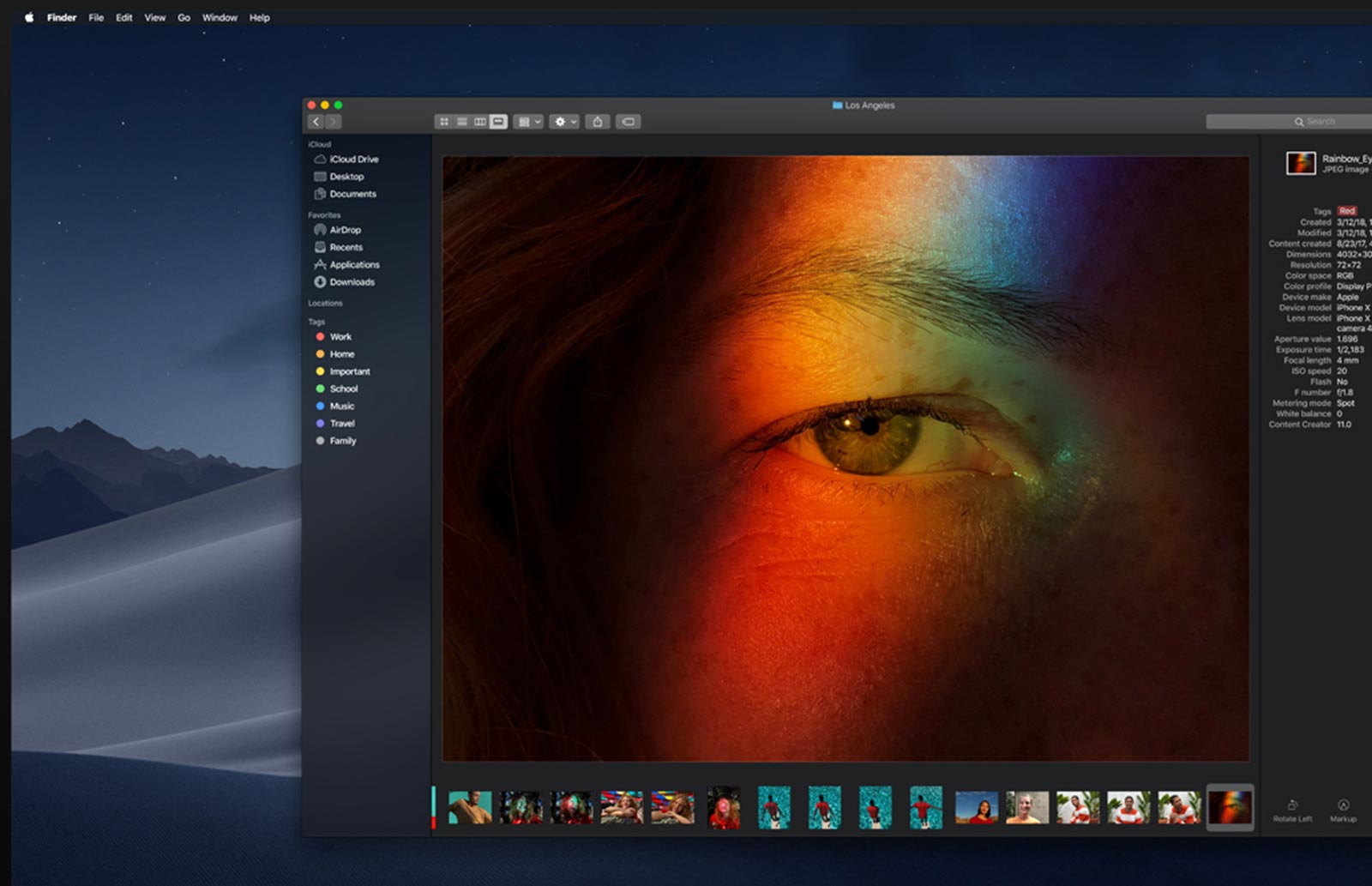 This will offer a blackened background that affects apps like Mail, Messages, Calendar, and Photos, and it can even match a background wallpaper to the rough time of the day.
Dark modes have been integrated into apps gradually — Twitter is one you can try for yourself on phones and tablets — and quite frequently, they're there not just for people who want a darker interface, but who also want less screen output when they're working at night, saving their eyes just a little bit.
And then there's one more thing. It's something that has been hoped for by folks with both an iPhone and Mac for some time, and it looks like it's finally happening: cross-platform apps.
Apple will be leading the way with this one, using a new framework to bring apps like News, Stocks, Voice Memos, and the Apple Home for HomeKit apps to the Mac.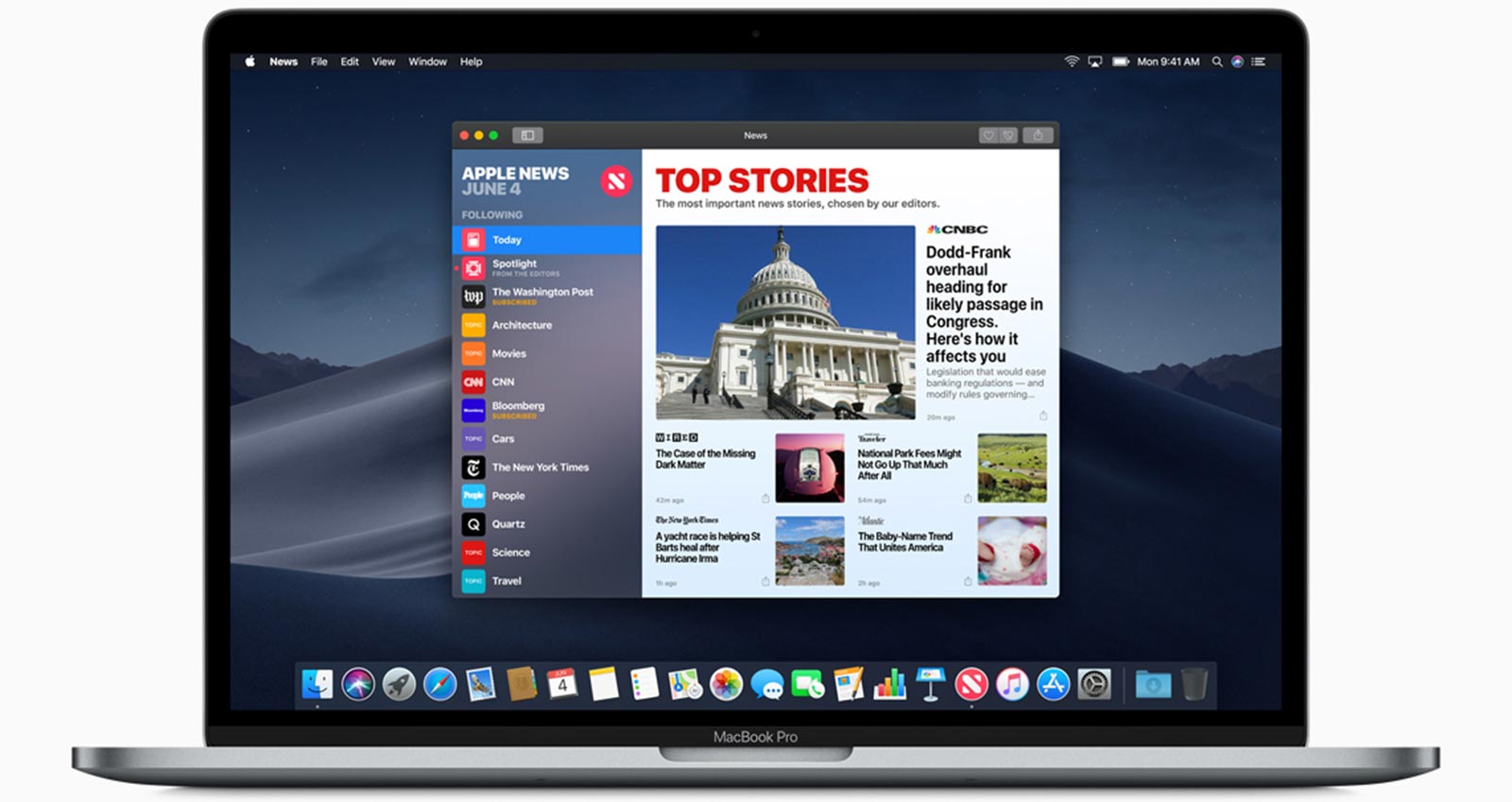 This is interesting, because the two operating systems share different development points. You may not know it, but Apple's smartphone and tablet operating system is based on a fork of Mac OS, and while they've gone in separate directions, now it appears they're coming back full circle, at least in some way to connect.
As such, Apple's News app will deliver the news in a way that is specifically Apple (which Pickr has a feed in), while Voice Memos will let you access the voice memos across devices that are stored in the cloud.
Meanwhile, Apple's Home app for MacOS means HomeKit enabled devices like a HomePod or a Philips Hue light should be controllable from a Mojave-based Mac.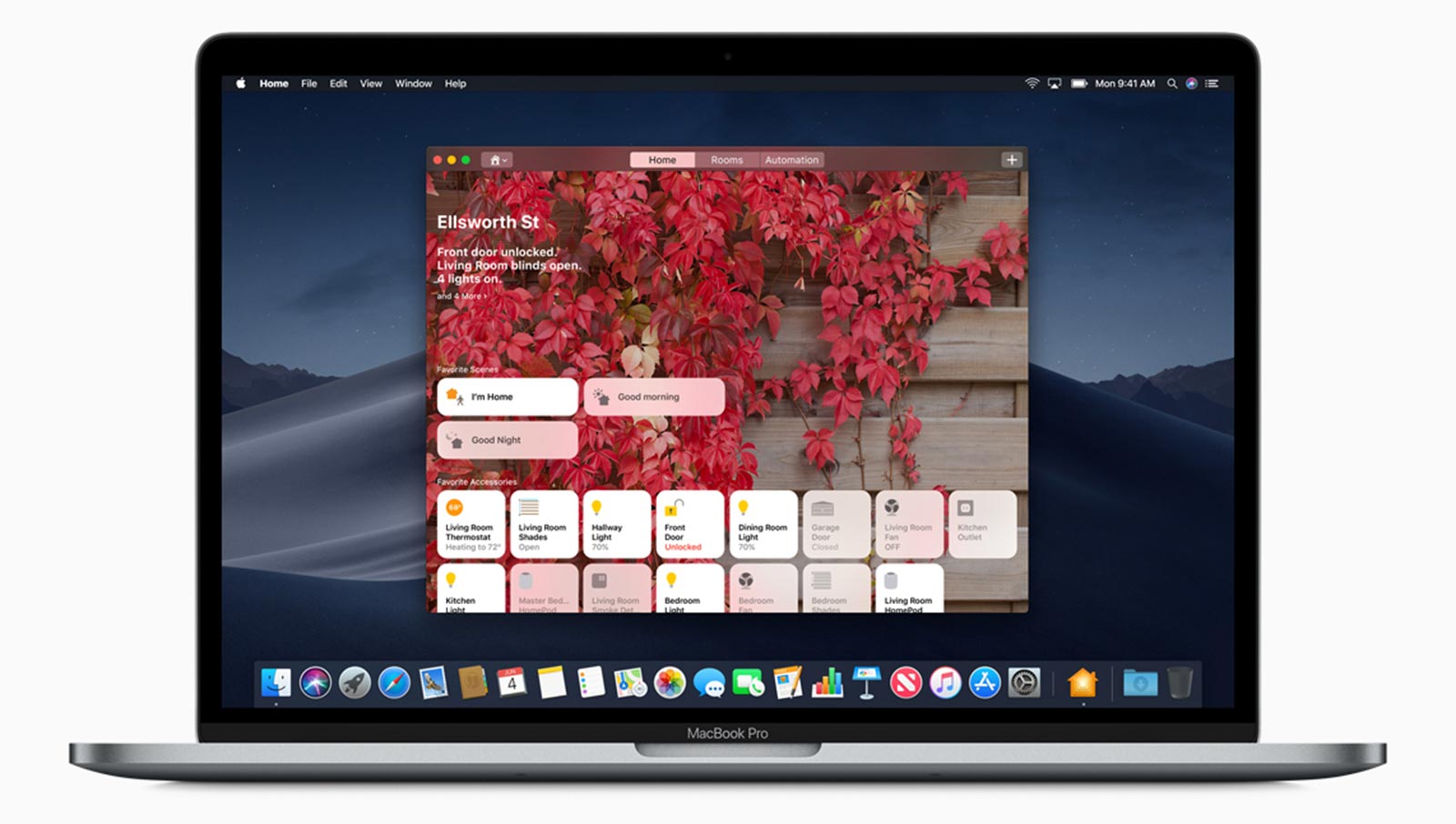 Much like the iOS update that was also announced, there's also Group FaceTime support, but really, the iOS apps are one of the more exciting changes because of how other apps might soon be able to connect.
"Soon" is a loose term, mind you, because while Apple will have a selection of its iOS apps ready in Mojave, developers won't get access to the framework to bring iOS apps to Mac until late 2019.
You'll get to play with Mojave later this month if you don't mind living dangerously, with another beta program rolling out from then ahead of release around September or October, likely in line for new Apple Mac products with new chips and such.