Last week saw the release not just of a couple of new iPhones, but also Apple's latest operating system, and this week there's another Apple OS out, too.
If you use a recent Apple laptop or desktop, there's a good chance you have an update waiting for you this week, as the next version of macOS has gone gold, and released into the world.
Like previous releases, the new macOS is free for owners of a Mac, and not officially available on a PC, with the "Mojave" edition of macOS aimed at improving the operating system and how you use it, boasting features built to make productivity better on iMacs, MacBooks, and other computers from 2012-onwards made by Apple.
Those features include a desktop built to be free of clutter, something quite a few Mac users tend to have problems with.
Call it being lazy, forgetful, or being taught to use a computer by leaving files on the desktop, which is actually how some people were taught to use a Mac back in the 90s. Regardless of the reason, Apple's "Stacks" feature automatically organises files into stacks based on file types, though can be customised to do the stacking based on file attributes, too, meaning dates, tags, and more.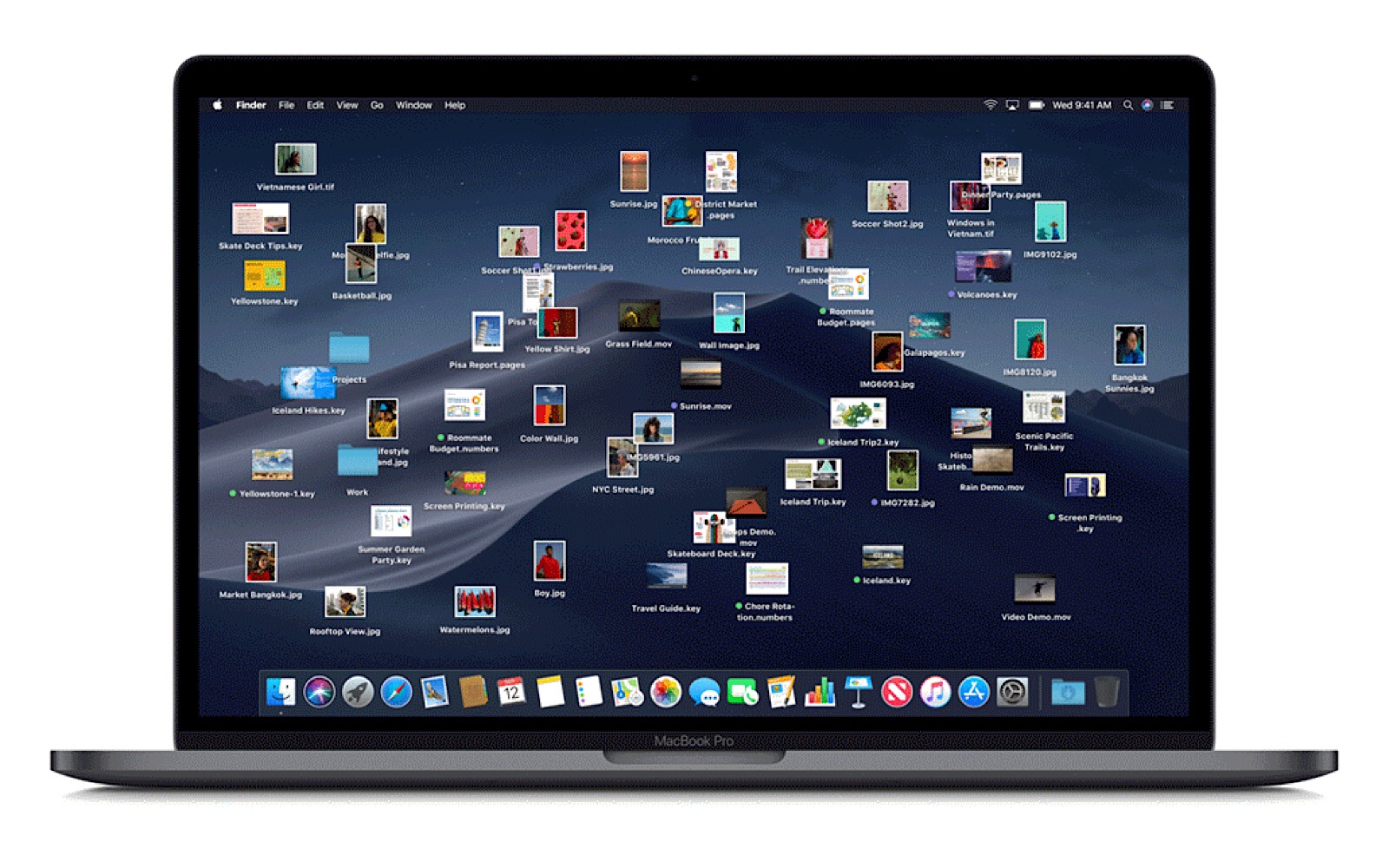 Stacks is only one part of the productivity changes, with Apple's Finder for files now offering a gallery view to look through media files more easily.
There's also a cleaner "dark mode" for macOS Mojave that will make a Mac easier to see in a darkened room, with a dark colour scheme applied to apps like Mail, Maps, Messages, Photos, and Calendar, while macOS will look dark, too.
Dark mode works in conjunction with what Apple calls a "dynamic desktop", a sort of living background that changes the wallpaper to match the time of the day where you happen to be. Given this version of macOS is named after the Mojave Desert, the images are of sand dunes from various times of the day, changing to match the time in your neck of the woods.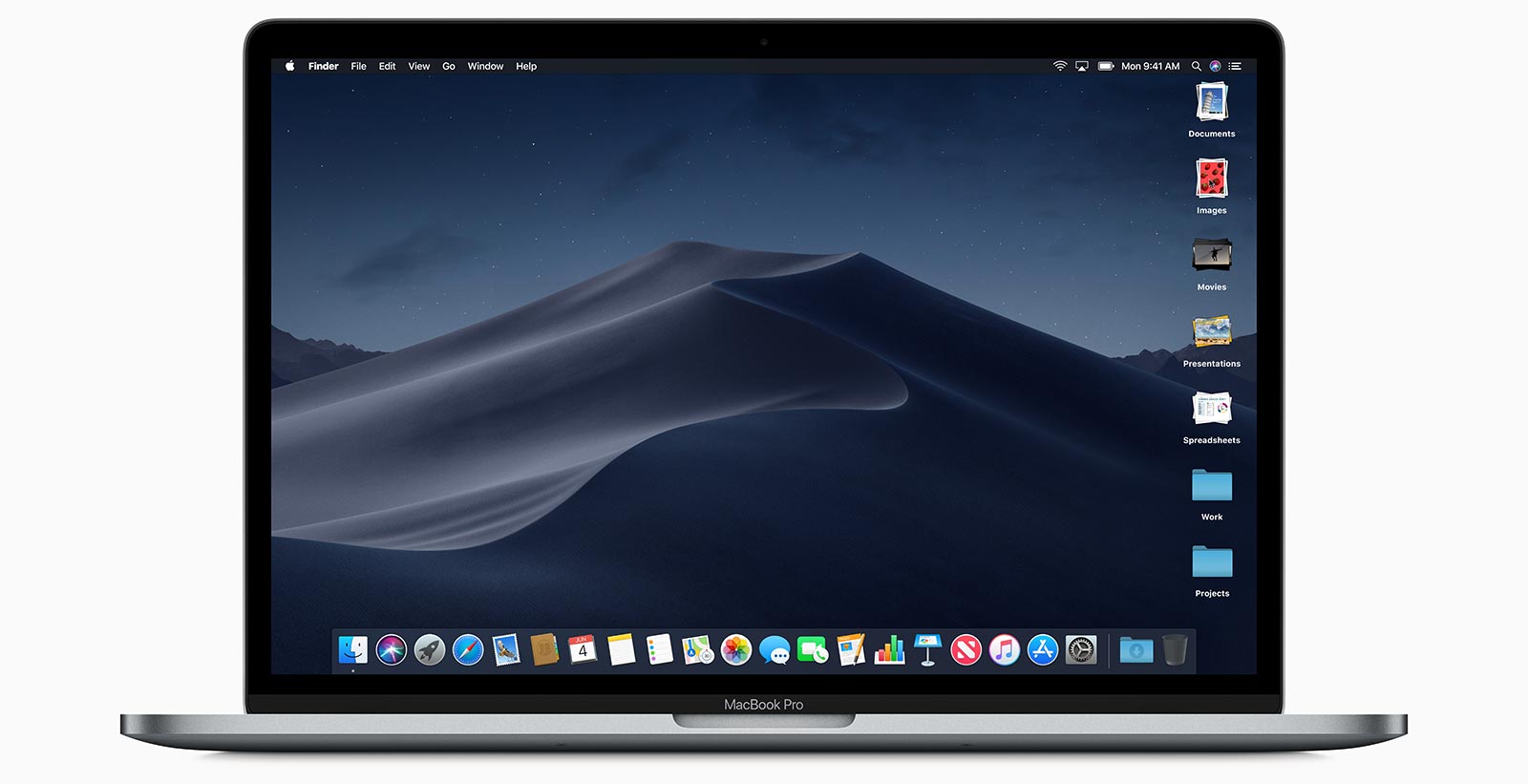 And there's also a taste of something coming next year: iOS on the desktop.
Something a little bit different, Apple has loaded versions of iOS apps on macOS Mojave, affording owners of the iMac, Mac Pro, MacBook, MacBook Air, and MacBook Pro the chance to use News, Stocks, Voice Memos, and the HomeKit app "Home" on their desktop.
Those apps are just the start, with Apple expected to make it possible to run more iOS apps on the desktop in the next version of macOS, due sometime in 2019.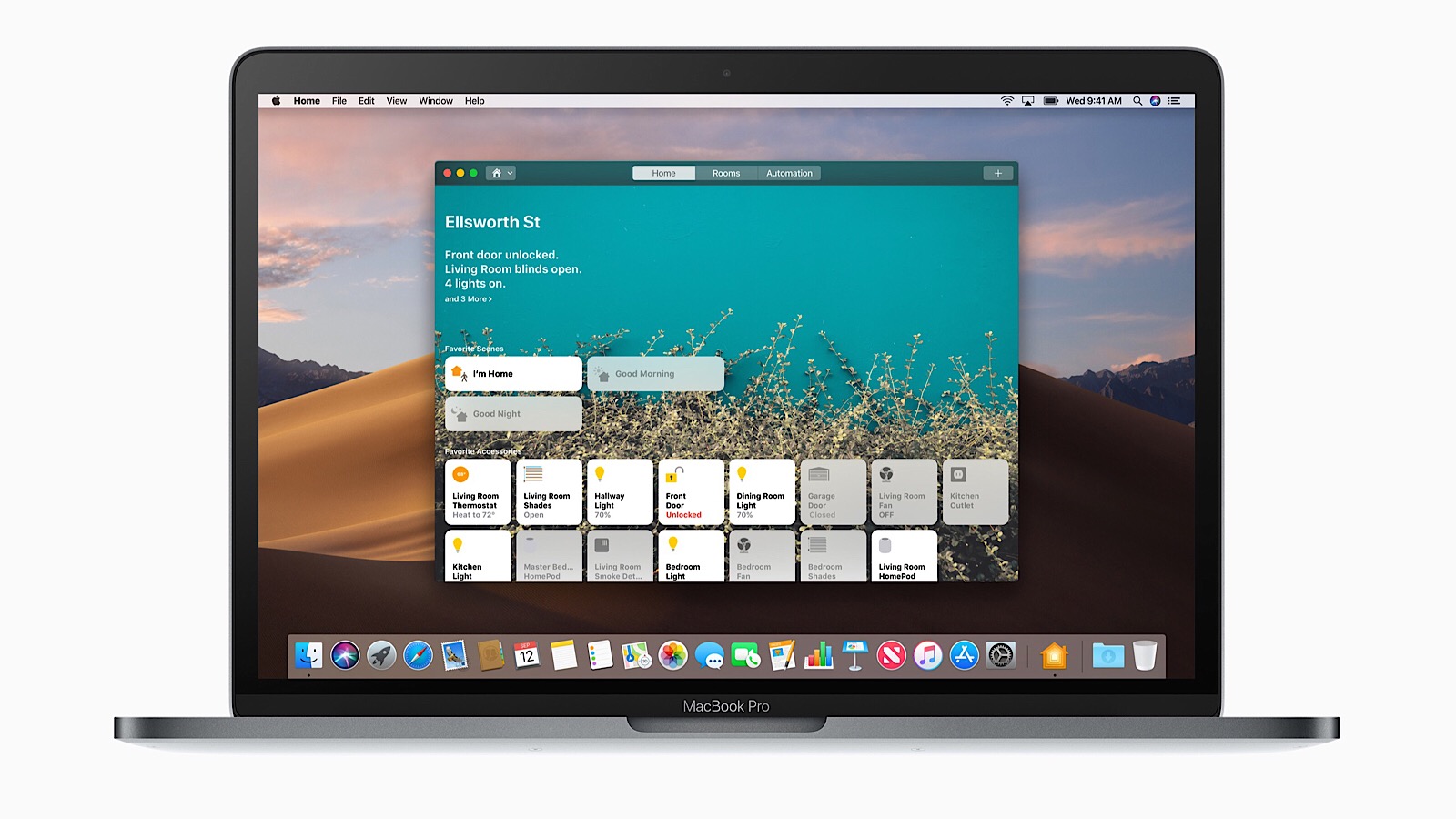 If you have a Mac from the past five or six years, you can try it out for yourself on your computer, as well as all the other features of Mojave now, while all models sold from this week on will likely get Mojave out of the box, as well.