Quick review
Jabra Elite 85h wireless noise cancelling headphones
The good
Comfortable
Fairly balanced sound
Can change modes based on the noise around you
Folds up in a nice case
Water resistant
The not-so-good
Not really adaptive noise cancellation
Cancellation modes need more work
Needs a little personality
A curious take on adaptive noise cancellation, the Jabra Elite 85h isn't just different under the hood, but also in design, too.
Jabra has been making waves in the earphone world for quite some time, and still has one of the best pairs of in-earphones you can find, so what happens when Jabra takes that approach to noise cancelling? Jabra has certainly dabbled in headphones before, so this won't be new to the category, but the Elite 85h aren't your ordinary type of headphones.
Adopting a design focused more on textiles and fabric, the Elite 85h is clearly a little different than your ordinary pair of cans, and it has something else going for it, as well.
They're wireless, resistant to water, and can even try to help you deal with varying degrees of outside noise. Are the Jabra Elite 85h best pair of noise cancelling headphones yet, or do they still need work?
Design and features
Featuring a design unlike any other pair of headphones we've seen in the past year, Jabra has looked to fabric and textiles for the Elite 85h, rather than the typical assortment of plastic and metal.
While there are definitely both of those materials on the Jabra Elite 85h, the style on offer comes off more like a nice and water-resistant jacket has been sewn into the design, because in a way, it has. As such, the Elite 85h sports a fabric finish atop plastic casing, supporting a slight amount of water resistance, which makes them rain-resistant.
The headphones themselves can fold up nicely thanks to some well designed hinges, and they feel quite solid, too, sporting relatively sizeable circumaural padding that fits around most ears, rather than on them like some other cans.
You'll find controls on the right side, with volume up and volume down doubling up as track forward and backward when you hold them down, plus a pause and play in the middle.
There are physical buttons on the sides of the cans, too, one for your phone's assistant and power, filling out the rest of the headphone's controls.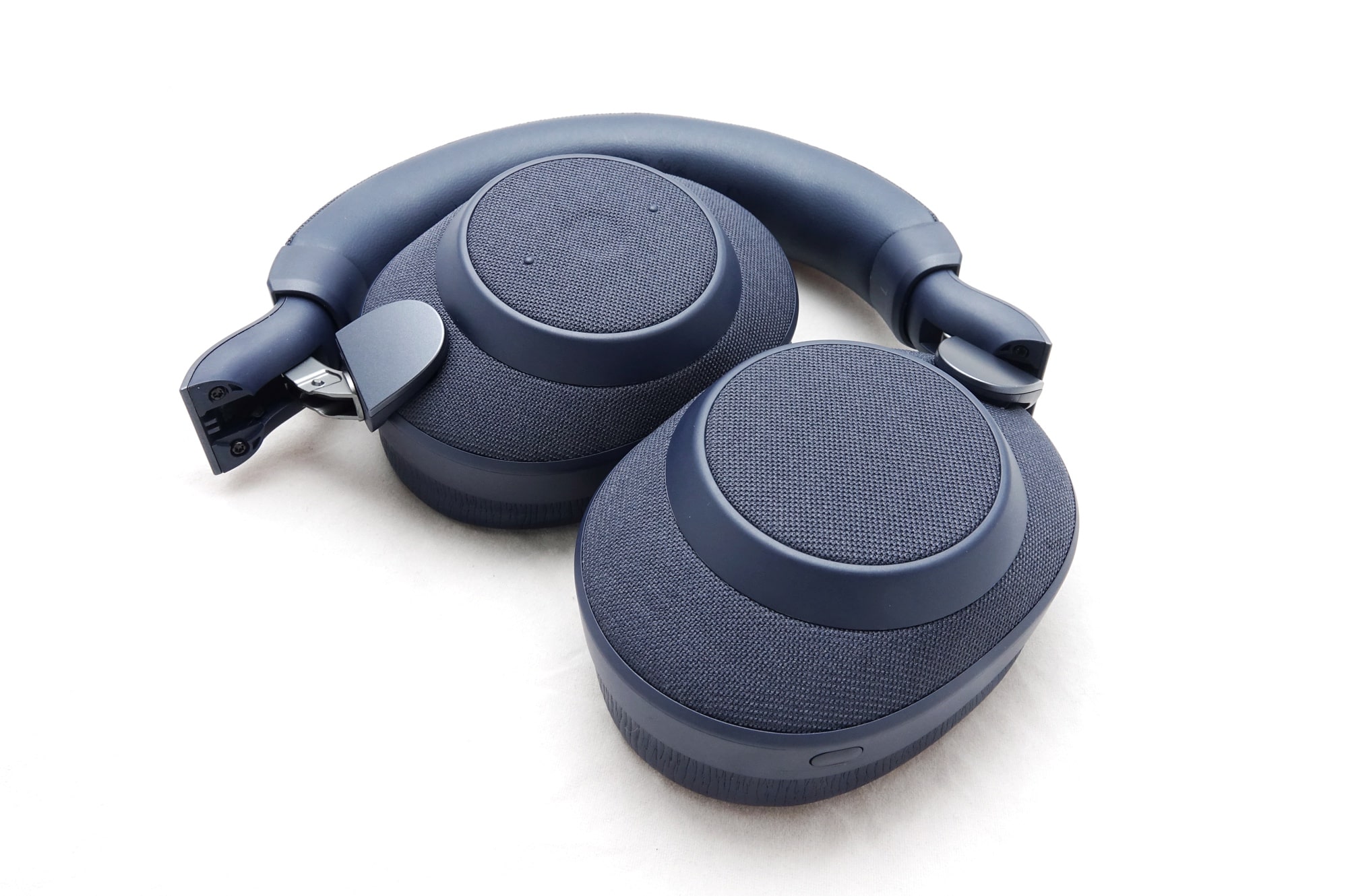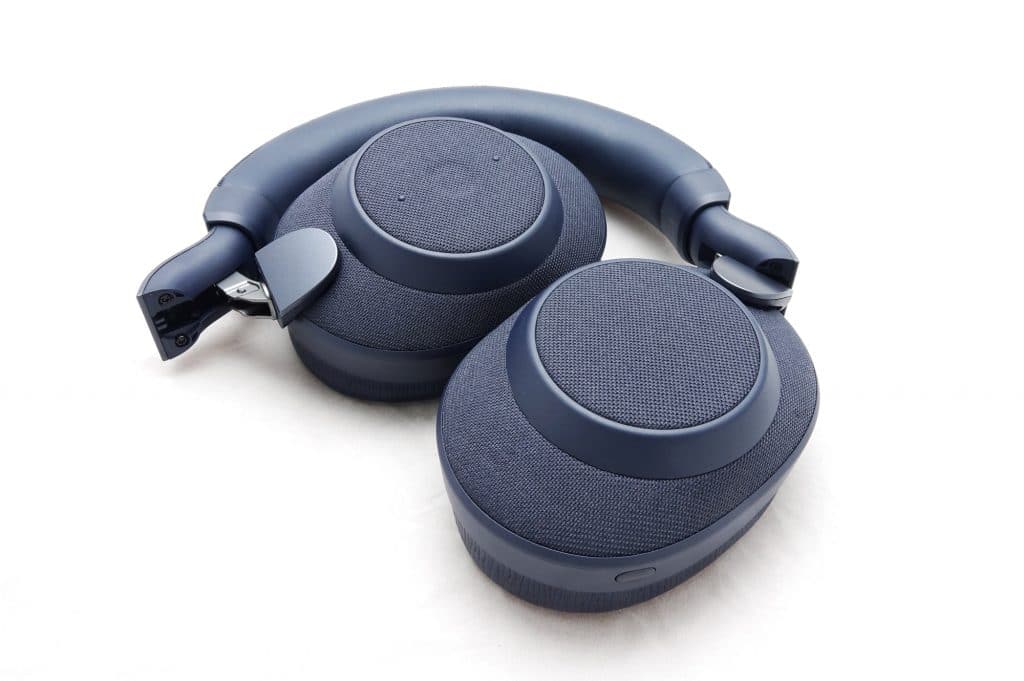 In-use
Already from the design, it's clear the Jabra Elite 85h intends to be a little different from your regular pair of headphones. While the style is a little more industrial, the buttons aren't your typical assortment, skipping the touch controls we're typically seeing and bypassing most of the buttons on the edges of the headphone cups, as well.
The Elite 85h headphones are a little different, and feature a little more connection with an app than you might be used to, as well.
On the one hand, you can control the headphones using the textile-lined buttons on the right earcup, and they'll even spring to life the moment you twist the hinge and throw them on, telling you if they need to be paired or if they've connected.
And yet on the other, you get an app to control aspects of your headset, Jabra+. It's an app that will be all too familiar if you've owned any other pair of recent Jabra earphones, including the excellent Elite 65t, because it's the same.
Inside the app, you'll find sound modes available to you, allowing you to tweak the equaliser yourself or change to presets, customising the sound profile to your liking, but there's more to it.
Specifically, there are four modes to change the hearing you have, allowing you to block the world in active noise cancellation, hear the world with "HearThrough", or just turn it all off if you fancy neither. You can even get the Jabra Elite 85h headphones to work out which mode you should be using with SmartSound, which engages a bit of guessing from the sounds around you to sort it out.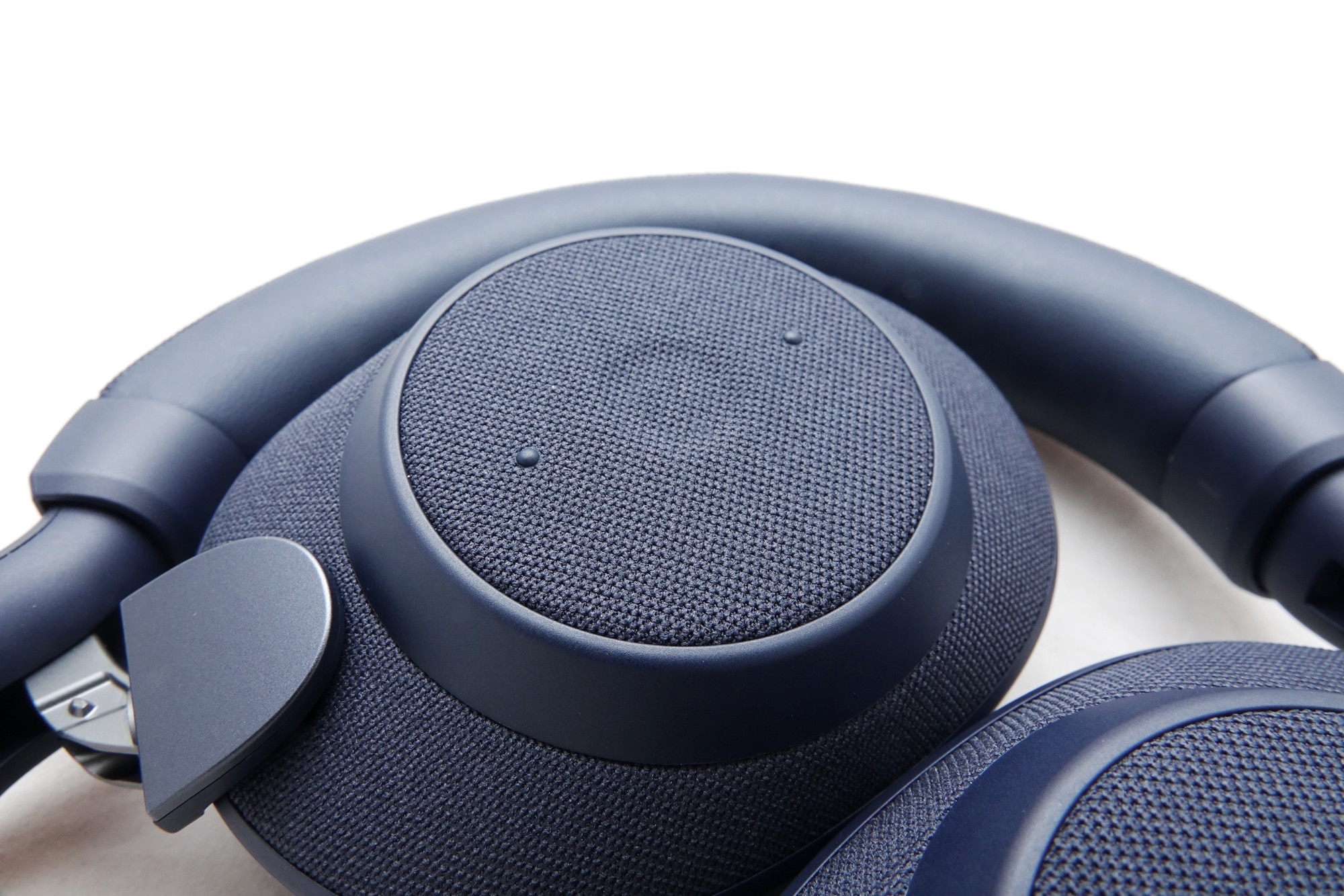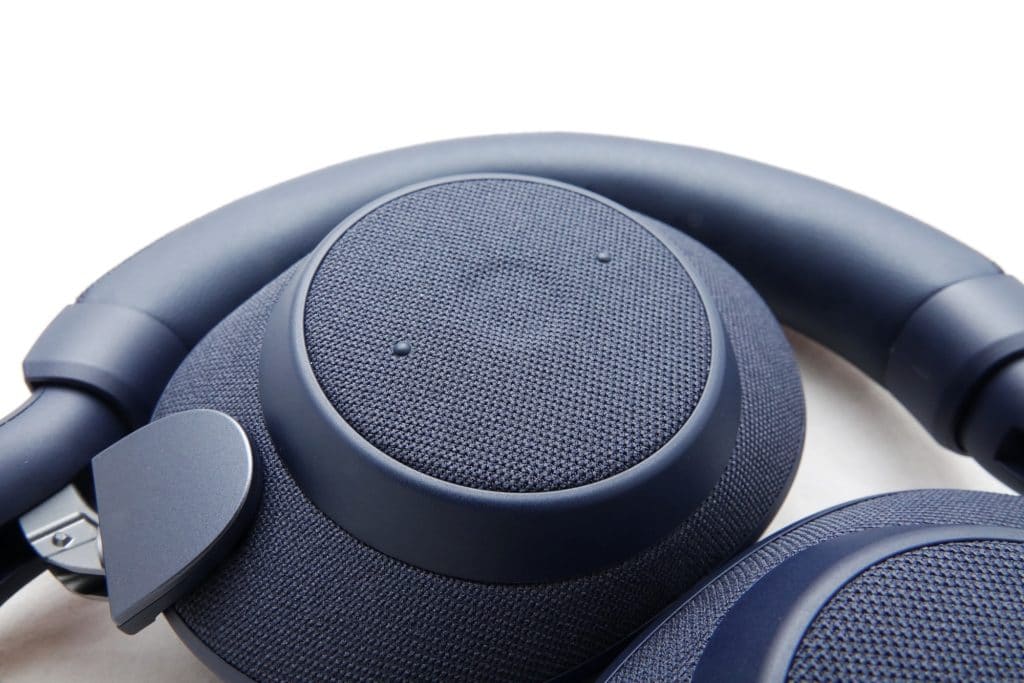 Performance
Whatever you choose, you'll find a fairly clear and balanced sound from the Elite 85h, something we found while testing the headphones with the Pickr Sound Test, which you can hear and subscribe to for yourself.
Testing with electronic with both Tycho and Daft Punk offers a nice crisp set of mids and highs, with enough default and bass, the latter of which isn't overly heavy, but still provides a decent punch in the bottom end.
It's a balance that is reminiscent of what Bose released in the QuietComfort 35 headphones, with a focus on all three ranges, dealing with highs, mids, and lows without a clear preference or favourite.
In tracks where the bass has been pushed, you'll hear it, such as in Charlie Puth's "Done For Me", which shows the bottom end can really be exercised in the Elite 85h, while Rage Against the Machine's "Take the Power Back" drives the mids and bass nicely. Like the Bose QC35, these headphones appear to be focused on delivering balance as decided by the music and sound, and less so in personality from the headphones themselves.
It means the Jabra Elite 85h should be able to handle any sort of music without clear preference, and certainly in our tests, they were plenty balanced in both classical and jazz, as well.
That sort of sound profile puts the Jabra Elite 85h more in line with what Bose is trying to accomplish, providing a clear and clean sound, even if it can feel a little devoid of personality.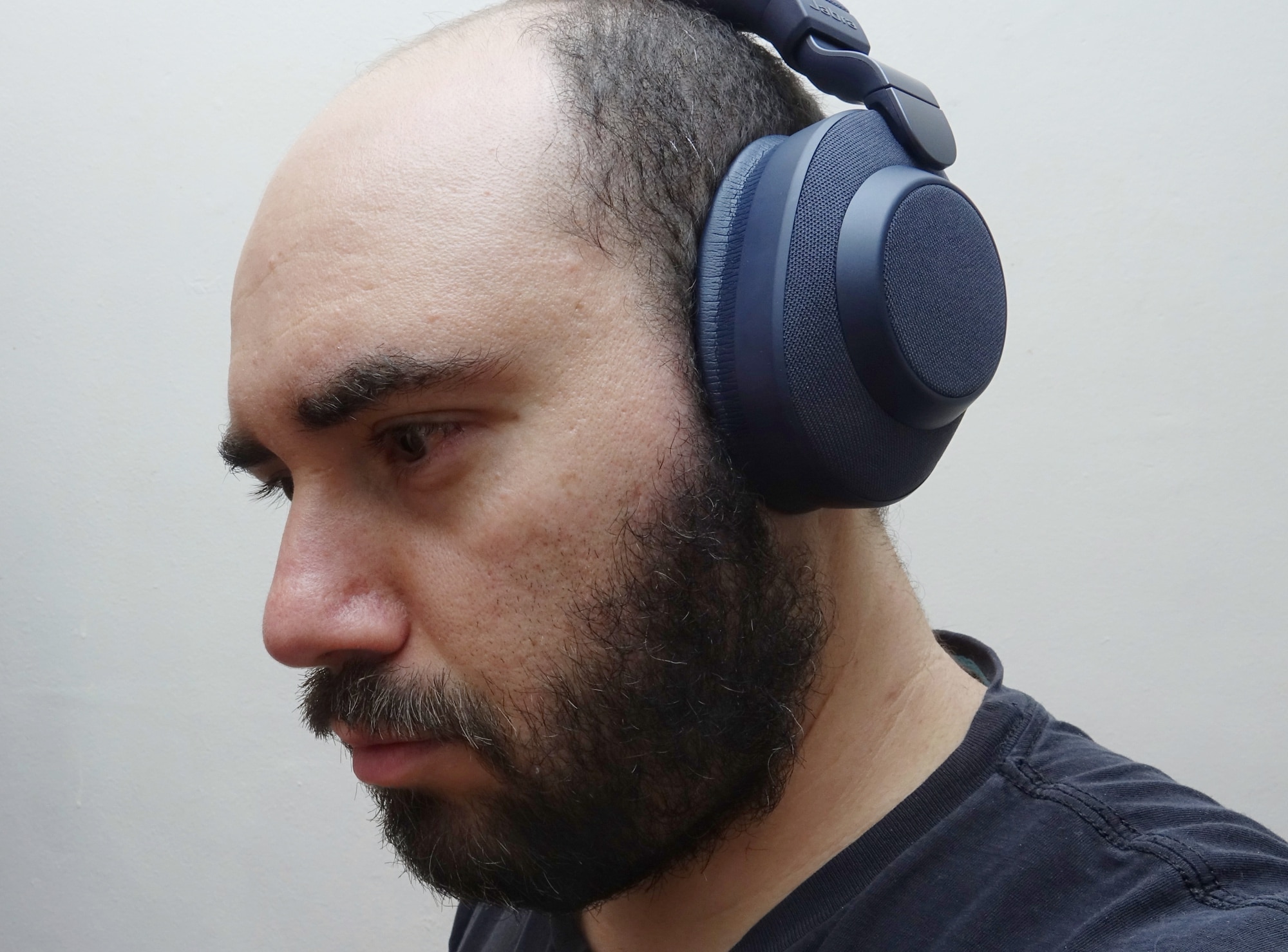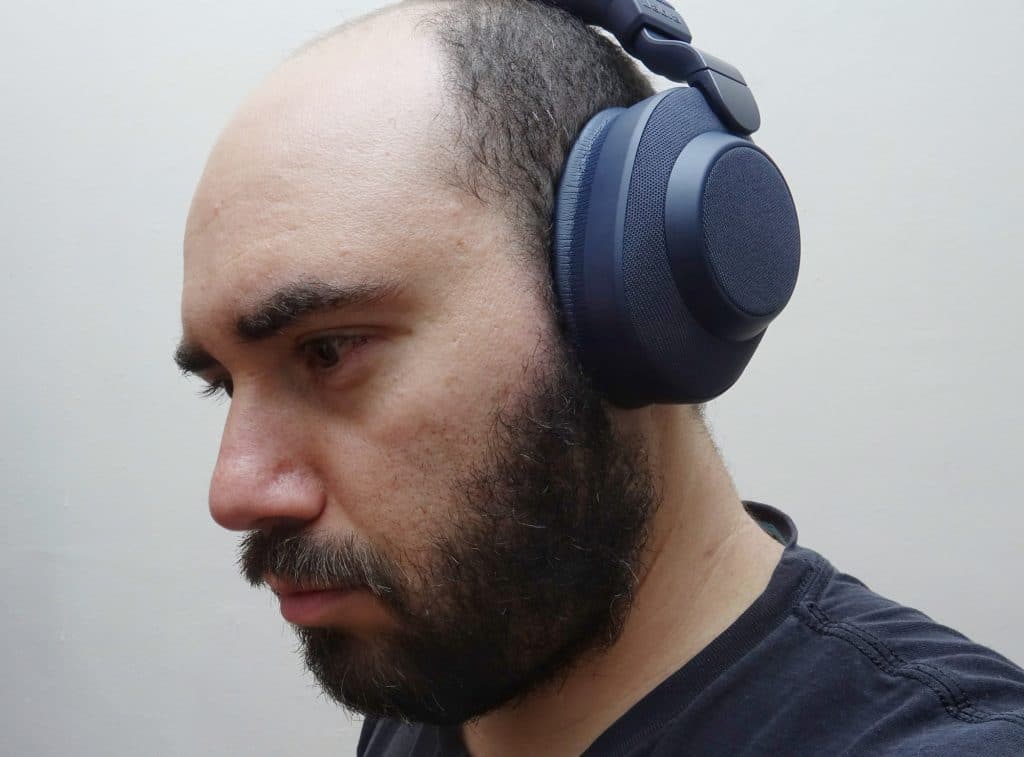 Battery
While the performance raises questions compared to Jabra's major competition, the battery life is one area where the Jabra Elite 85h leads.
These headphones offer a pretty astonishing 36 hours of battery life with active noise cancellation switched on, and include a power switch at the hinge level on the headphones. It means when you rotate the cup on the right can, the headphones switch off, essentially sensing that you won't be using them and thus save battery power.
They also pause when you take them off, with on-ear detection allowing you to pick up your phone and keep using it like a phone when you take your headphones off. It's just one more thing that will add to the battery life overall.
We even like the inclusion of USB Type C, which means the Elite 85h headphones charge the same way as pretty much every major Android phone, and even quite a few laptops. Three cheers for port ubiquity… hooray!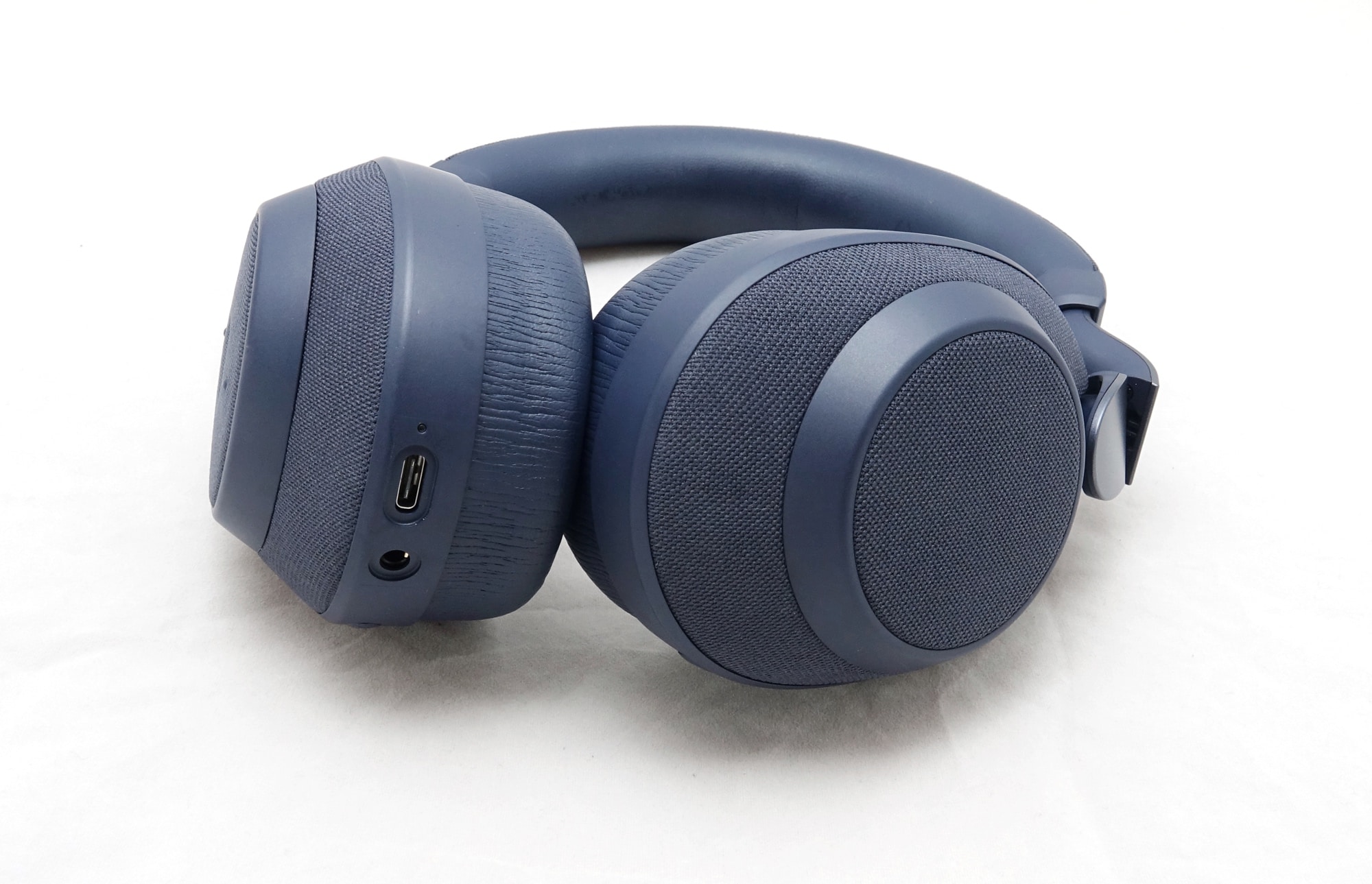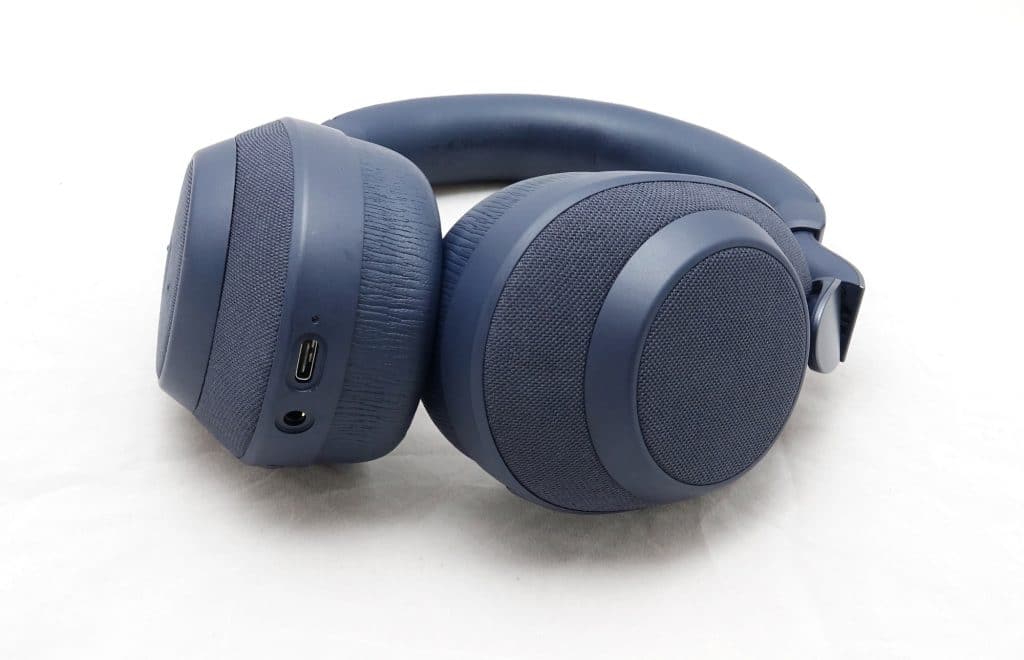 Value
But while we're cheering for the use of ports and the solid battery life, the price is one thing that doesn't feel like it's quite hit the mark. In fact, at $499, Jabra is targeting some of the bigger players in the market, including Bose, Beats, and Sony.
The sound quality is definitely there and the noise cancellation isn't bad, but the suggested retail price of the Jabra Elite 85h feels a little higher than we'd otherwise expect it to be.
Fortunately the street price is marginally better, hitting closer to the $330 mark if you shop around.
What needs work?
While the street price tends to even out Jabra's excessive recommended retail price, its approach to adaptive noise cancellation leaves something to be desired.
First things first, the Jabra Elite 85h are not headphones with adaptive noise cancellation. They definitely have noise cancellation, but the only way they're adaptive is how they shift profiles, and even then, there's a bit of a question mark.
So let's talk about how the Jabra Elite 85h headphones are supposed to work.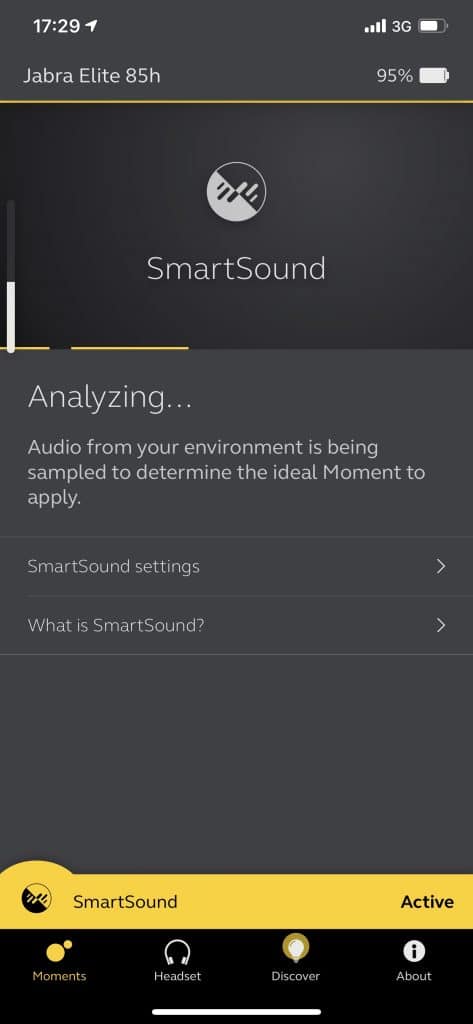 When you switch the app's SmartSound mode into active, the headphones will take a sampling of the sound outside and pick a mode to switch you into, such as the "Commute" mode for transport, "In Public" for out and about, and the "In Private" mode when you're at home. Each can be customised to provide active noise cancelling on or off, or even provide a "HearThrough" mode.
However that's the extent of what these headphones can do for adapting to noise, adapting not to the sounds you hear, but rather switching modes. It's similar to what Sony has managed in an app, and while Jabra's can work without the app, Sony's version has more modes.
Our other issue with this is that the Jabra Elite 85h seem like they can be triggered into one of these modes rather easily. With only four modes — the previous three, plus a customisable individual option — you might find yourself walking around and in the "In Public" mode, only to hear a bus idling nearby. That sound will trigger the "Commute" mode, because the headphones will think you're on a bus, reducing the reliability.
The reliability of Jabra's SmartSound mode can also hit you when the mode refuses to turn on, such as was the case when we used the headphones with the iPhone 11 Pro Max. What might be a compatibility issue on iOS 13 essentially prevented the mode to work, which meant no SmartSound at all.
Ultimately we veered away from SmartSound as often as we could, which in turn made the Jabra Elite 85h not so much smarter noise cancelling headphones, but just another pair. They're nicely designed, sure, but the lack of the smart approach to noise cancellation doesn't give them as many high points.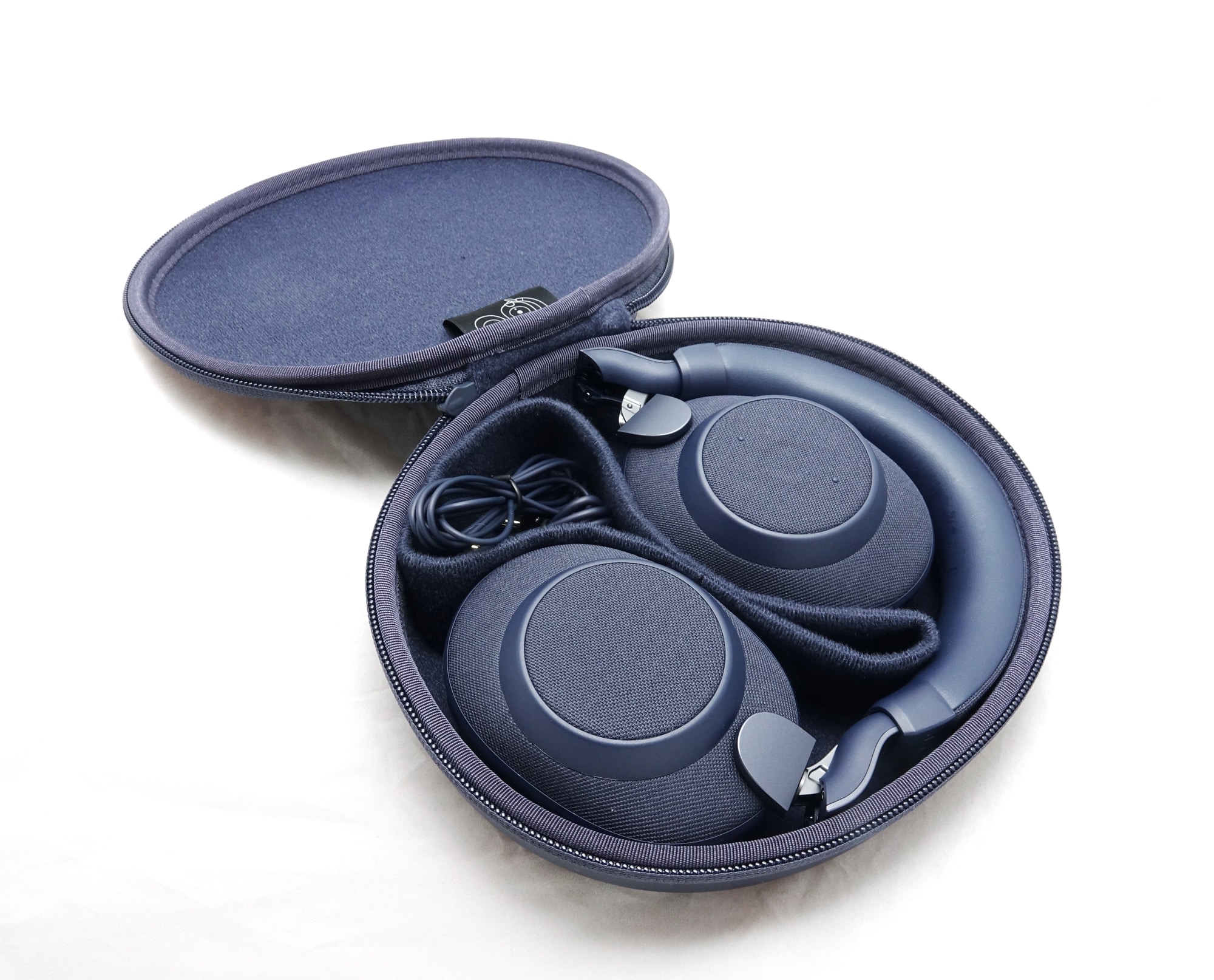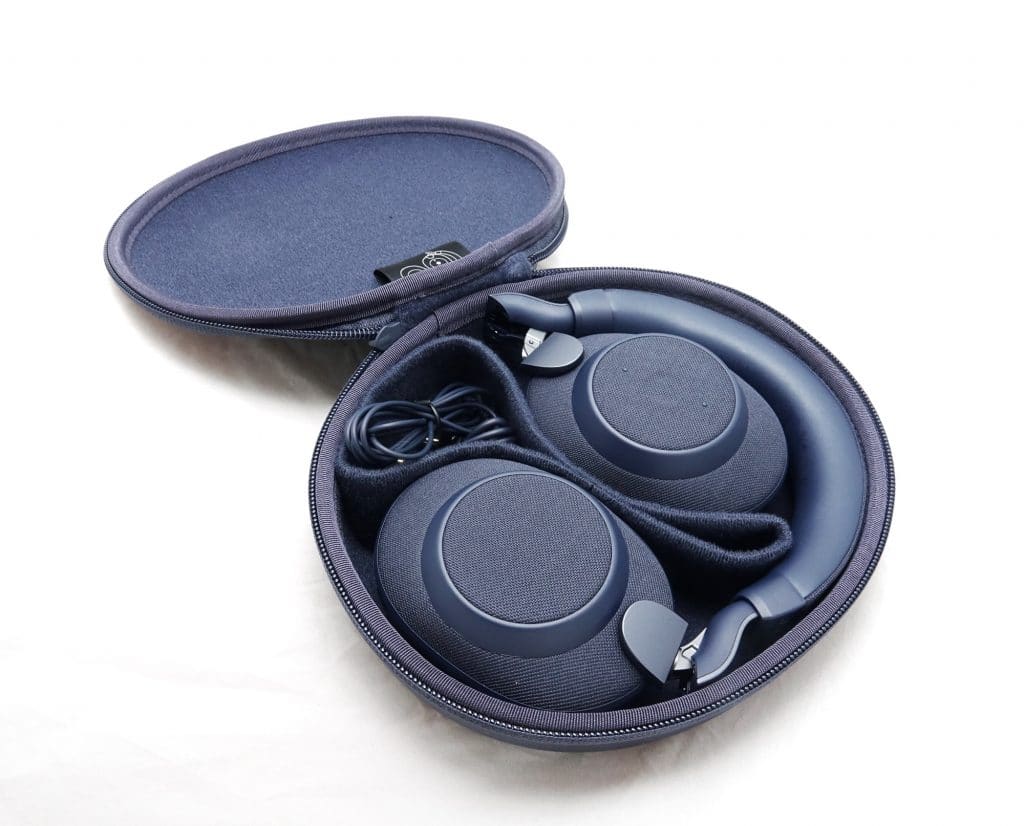 Final thoughts (TLDR)
Jabra's take on the wireless noise cancellation world boasts some positives, with a look that is distinctly different from much of what's out there, and some good audio, too. It's clear and balanced, but lacks the warmth you might yearn for, providing a sound similar to that of Bose's QC35 with a hint of adaptive cancellation of sorts, even if they're not quite as implied.
Even though the noise cancellation isn't quite as adaptive as we had hoped for, the Jabra Elite 85h are definitely worth a look if you fancy something with similar performance to a pair of Bose, but with a view to being a little more interesting long term. Jabra's take on cancellation feels like a beginning for a technology, but not one that has been refined, and over time, we could see some serious improvements.
Right now, the Elite 85h are world-focused headphones that need some refinement, but you can still see what the company is trying to do. It might get there, too, but not until it irons out some bugs preventing it from achieving that goal in the long run.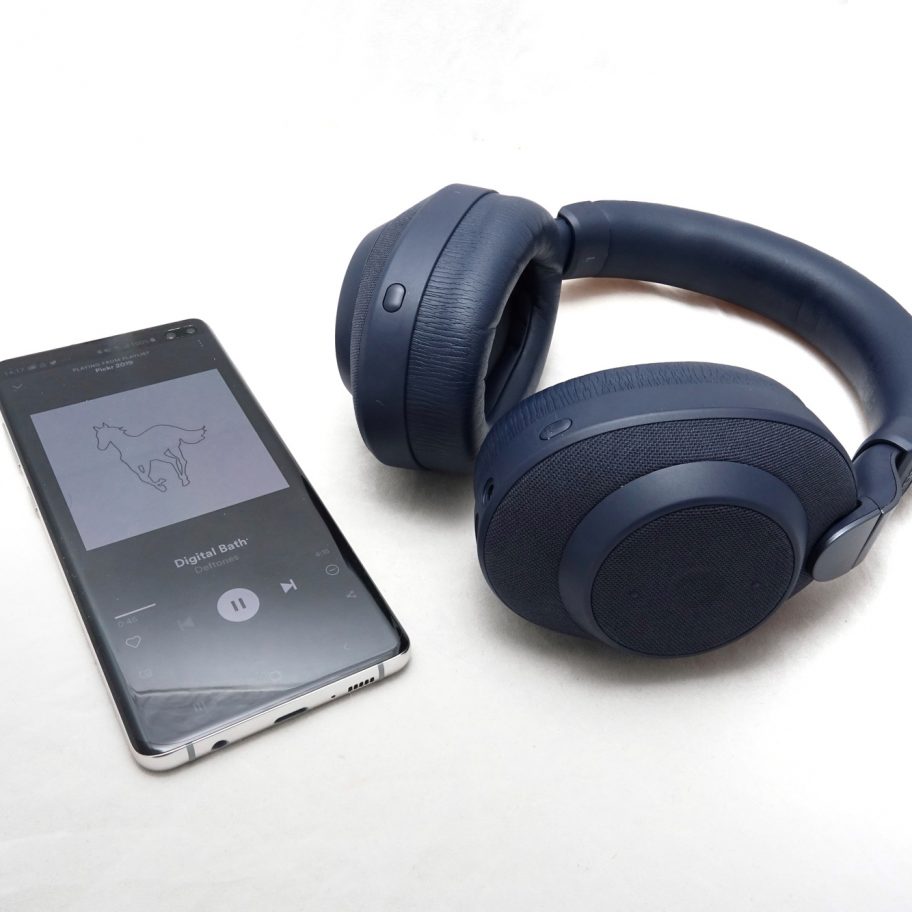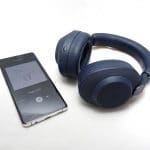 Jabra Elite 85h wireless noise cancelling headphones
The good
Comfortable
Fairly balanced sound
Can change modes based on the noise around you
Folds up in a nice case
Water resistant
The not-so-good
Not really adaptive noise cancellation
Cancellation modes need more work
Needs a little personality