Sony's big new smartphone is certainly big and new, but is it as good as the rest of the competition, and what's with that curvy back? Is the Sony Xperia XZ2 a taste of something different?
Design
Sony has been shaping its phones to be something different for quite some time, and the Xperia XZ2 takes you on a slightly different journey than we've previously seen.
While the Xperia has often felt like it was designed from the monolithic rectangular slabs that were the Bravia TVs, this year, the phones are now receding into the back of your hand, adopting a curve and flowing into the crevice of where you grip.
It's a design that definitely doesn't take cues from the iPhone, but it's one that you'll either love or hate.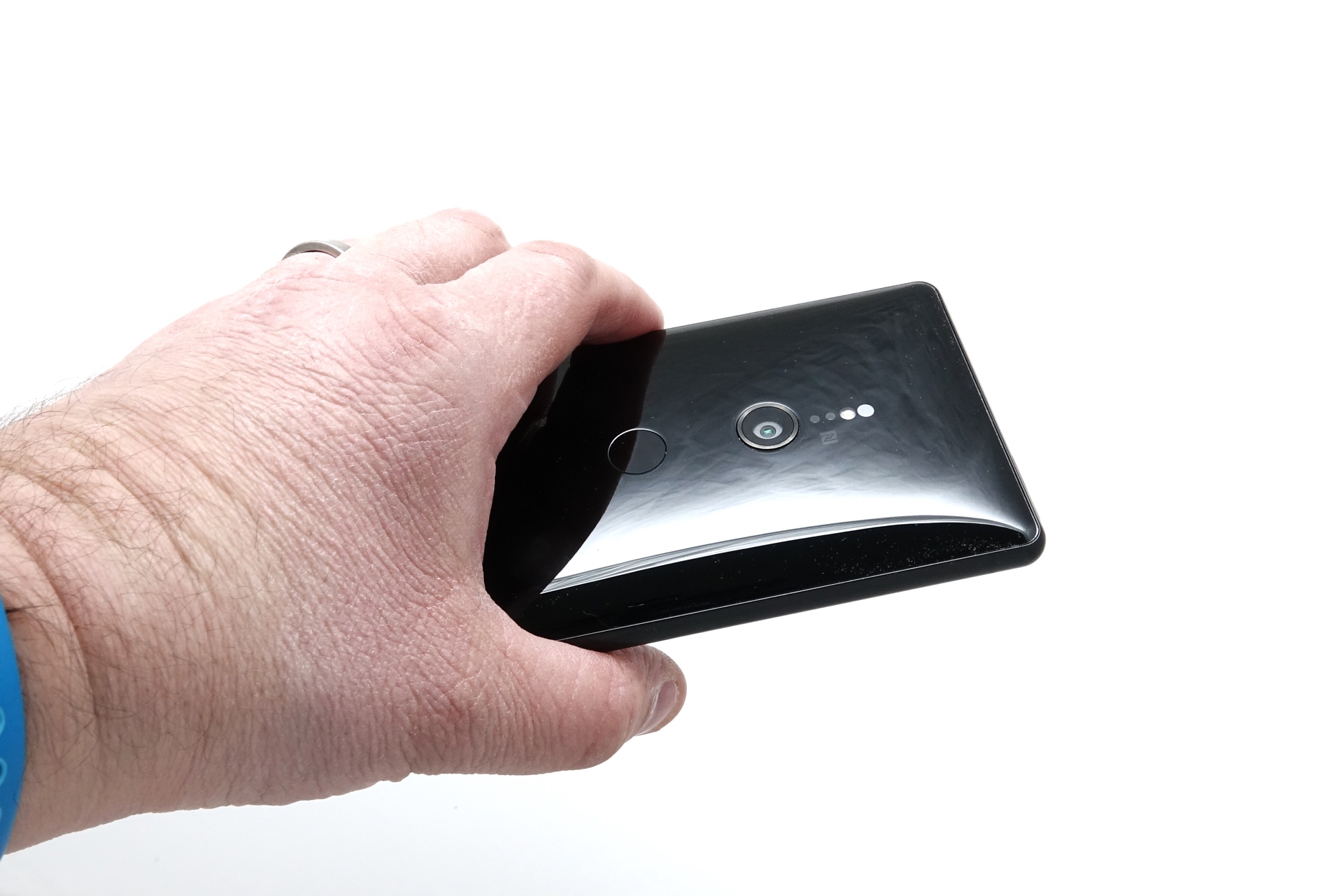 Love it, and you'll love the feel, with the slick glass design sitting comfortably in the palm, and even though it's thicker than you might expect at 11 millimetres, at least it doesn't feel as bad in your pocket as you'd initially expect.
Hate it, and the the thickness will jut out at you, almost like the back itself, which is also so round and slick that it tends to fall off the surface of anything you rest it on.
Interestingly, the Xperia XZ2 also supports wireless charging, which is lovely until you realise that one minor nudge and it falls off that surface, as well (yep, this happened).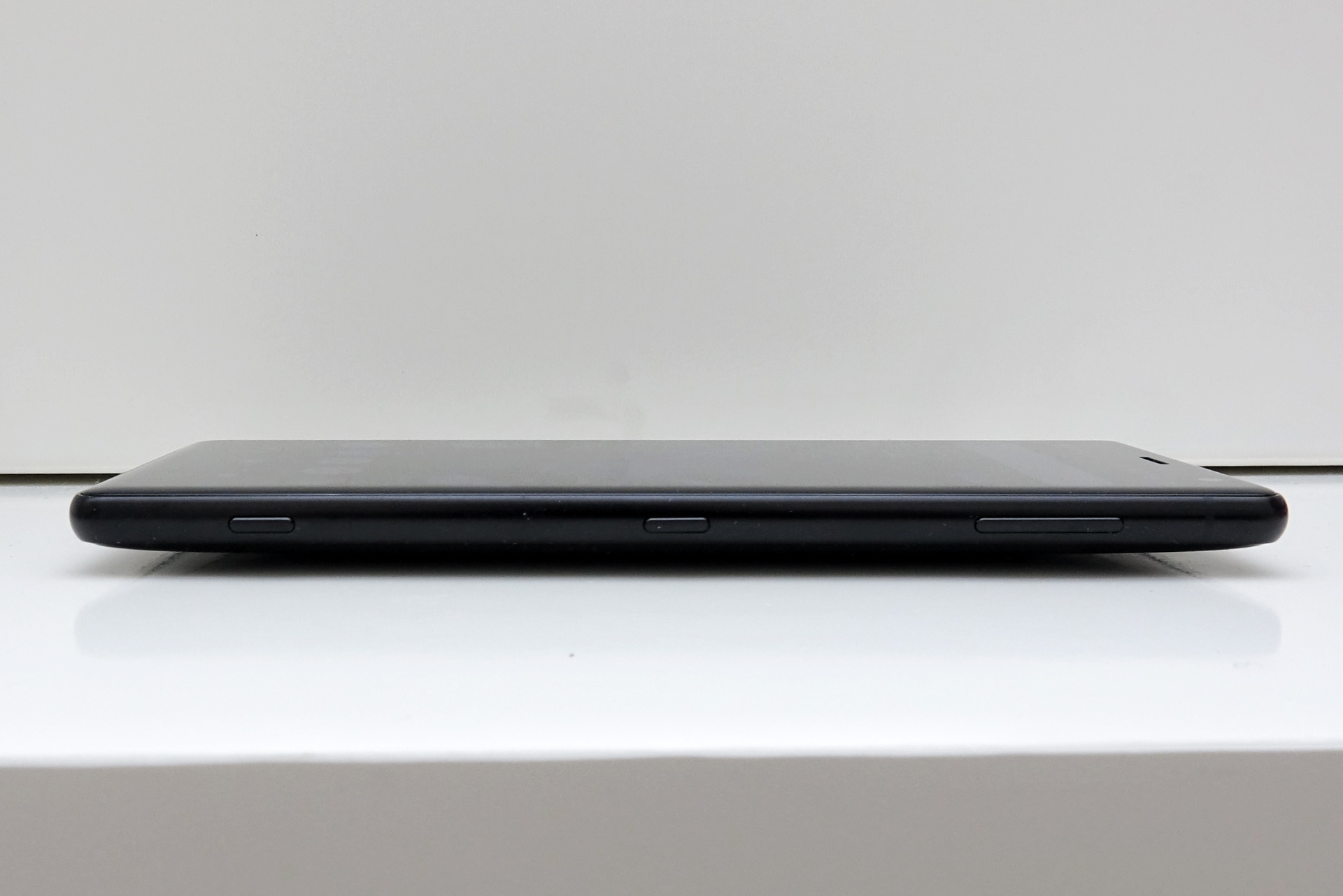 Features
Inside that unique design, Sony has taken an approach that evolves its previous models. You might already know the Xperia XZ and XZ Premium, and so this evolves things just a little more.
Under that glass design, there's an eight-core Qualcomm Snapdragon 845 processor paired with 4GB RAM and 64GB storage, the latter of which can be upgraded with a microSD slot that is also found on the inside.
Google's Android 8 "Oreo" is also found here, and with 4G supported up to Category 18's 1250Mbps down and 150Mbps up, there's plenty of bandwidth for your internet connection on the go. If you're in reach of WiFi, you'll find 802.11a/b/g/n/ac support here, as well as Bluetooth 5, GPS, and Near-Field Communication (NFC) as well.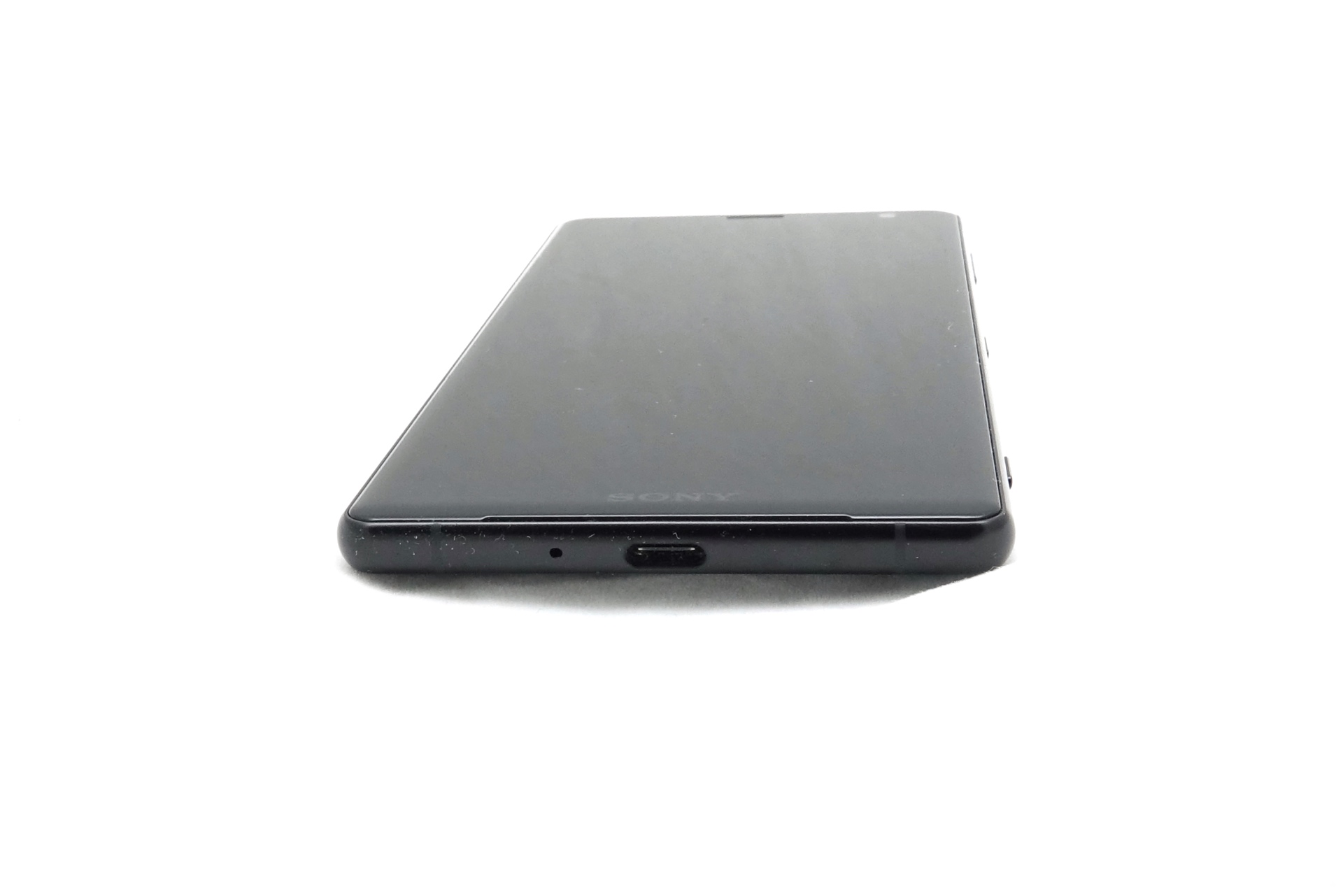 Sony has ditched the 3.5mm headset jack in this model, replacing it like so many other manufacturers with the Type C port at the bottom, which is used to charge the phone and move data across.
Two cameras sit on this phone, with 19 megapixels at the back and 13 megapixels at the front, and there's even a unique vibration mode for multimedia in the phone as well, helping it to vibrate in your hand (or pocket) to give you that immersive feeling, if you want that gimmick.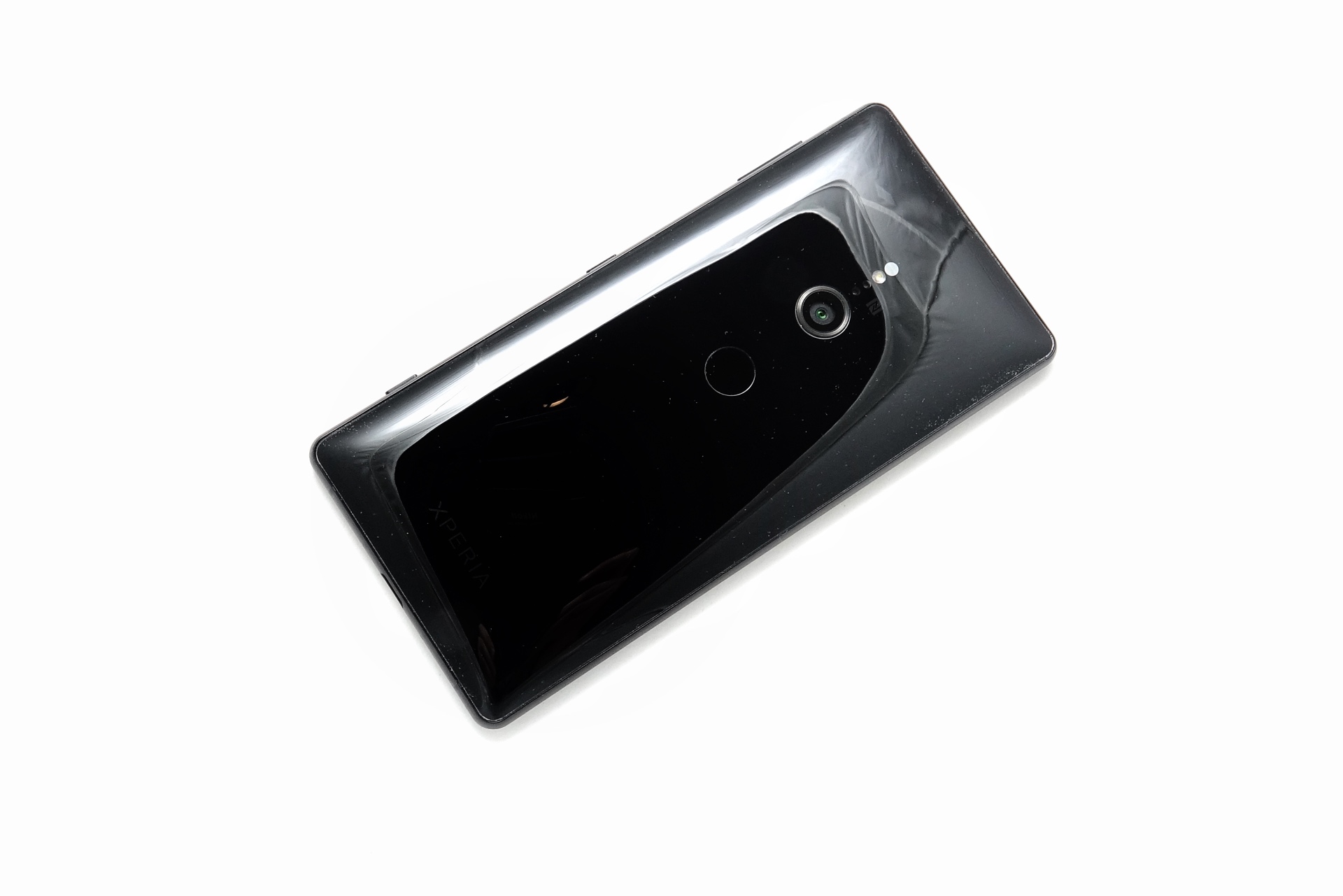 Atop all of this technology sits a 5.7 inch full-view display, delivering a Full HD+ resolution of 2160×1080 and a pixel density of 424ppi, making it clear enough for most eyes.
There's also a fingerprint sensor, water resistance, and a battery you can't remove, the latter of which sits at 3180mAh.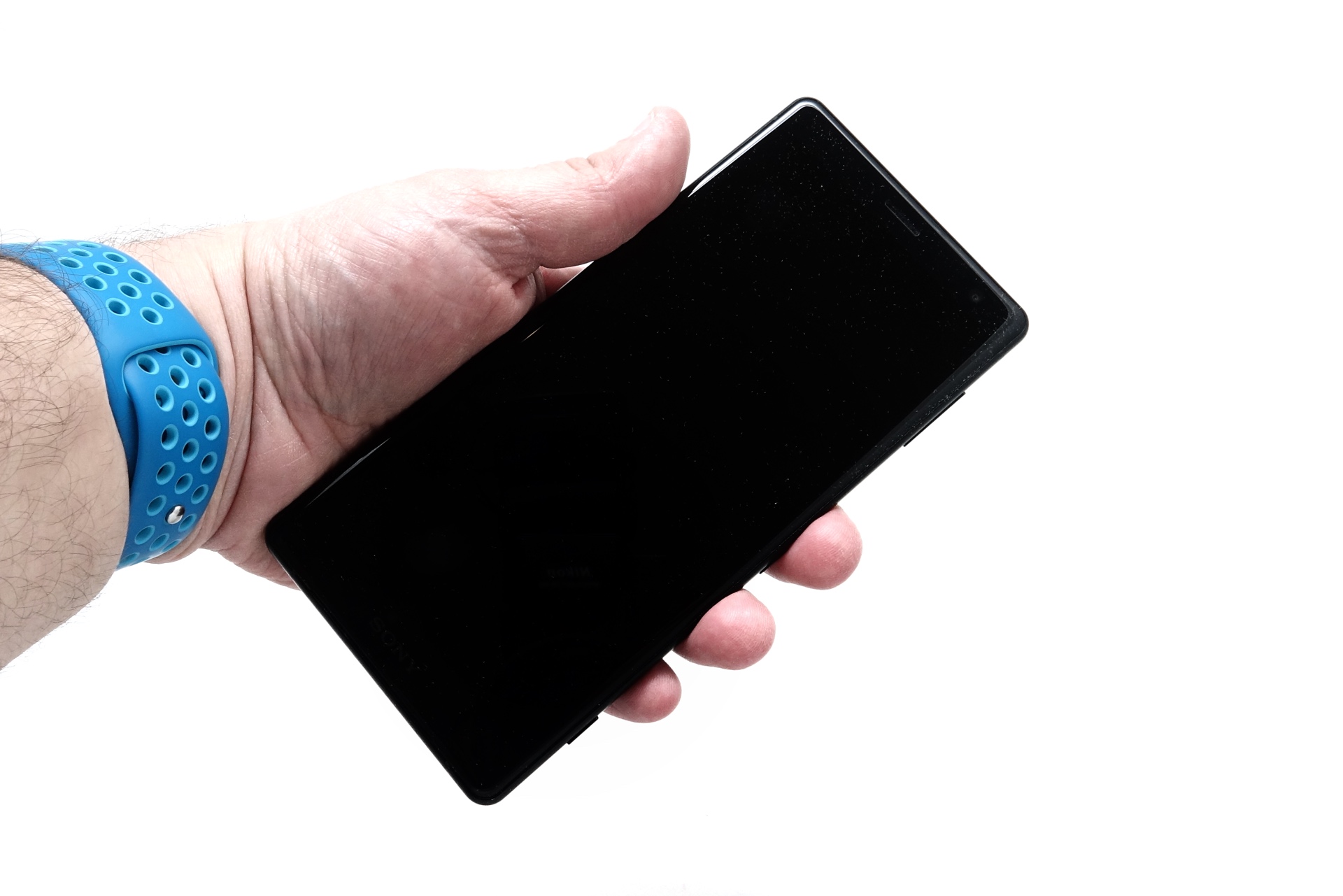 In-use
With the specs out of the way, let's get stuck into the actual phone, because while Android is normal on these phones, it's also normal for smartphone makers to give Android a bit of a design shift, changing how it looks and sometimes how it performs.
And that's where Sony is beginning to do things differently, with an operating system overlay that feels more like stock Android than it ever has. You'll find the typical widgetised homescreens, and you'll even find the left most Google home feed.
There's an app menu and that can feel a little different, but for the most part, it feels like Sony is scaling things back to the way Google likes and builds it, which is a nice change.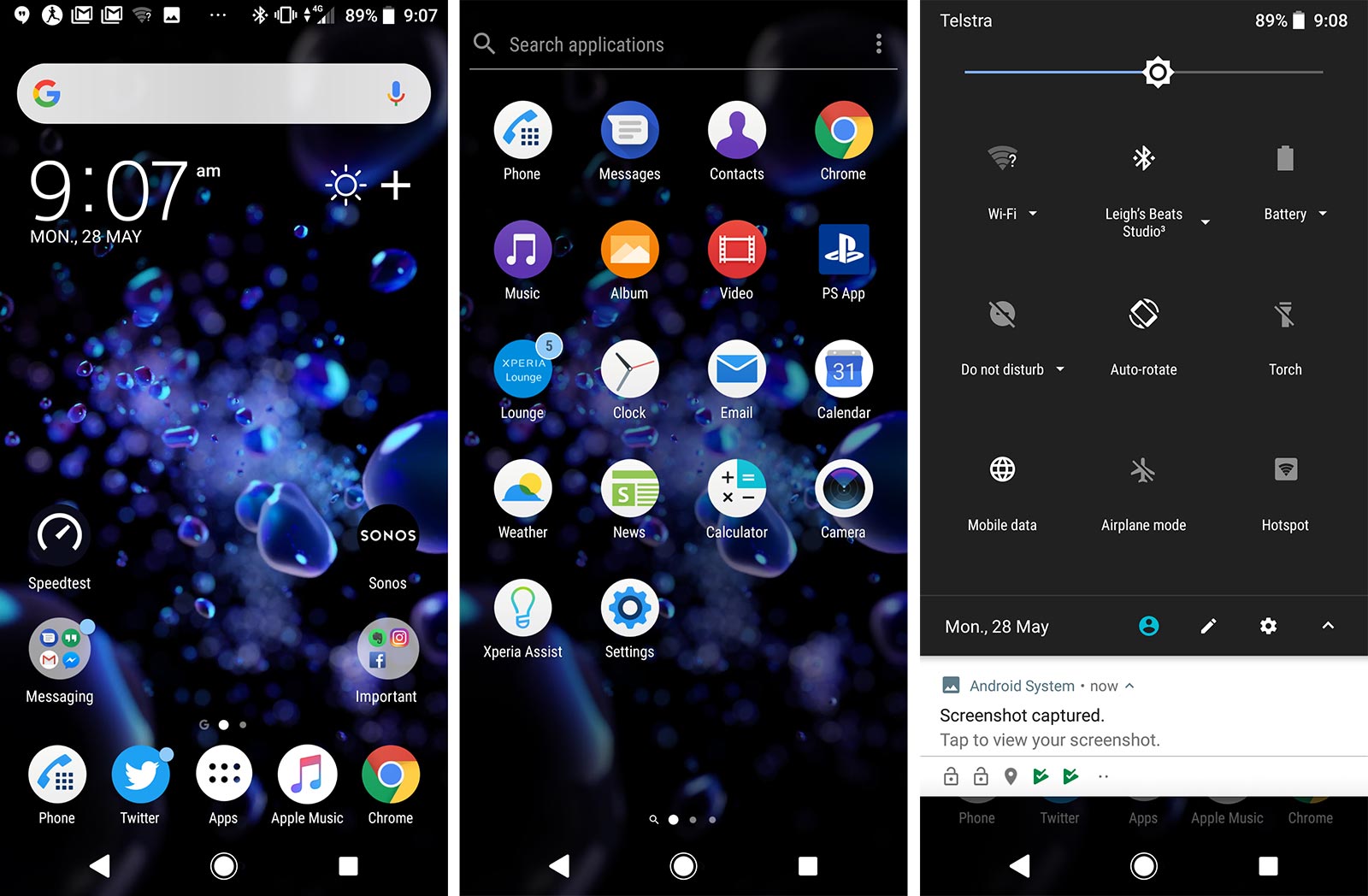 As such, controlling the Sony Xperia XZ2 is easy when it's unlocked, but unlocking the phone isn't necessarily as easy.
While there's no facial unlock, there is a fingerprint sensor, though it is in a thoroughly awkward place, sitting below the camera where we like, but so far below and on a curve that your fingers will have trouble placing it, and will inevitably hit the camera instead.
Eventually you'll get the hang of it, though not before you've smudged your camera lens up plenty, and then you can get on with using that phone.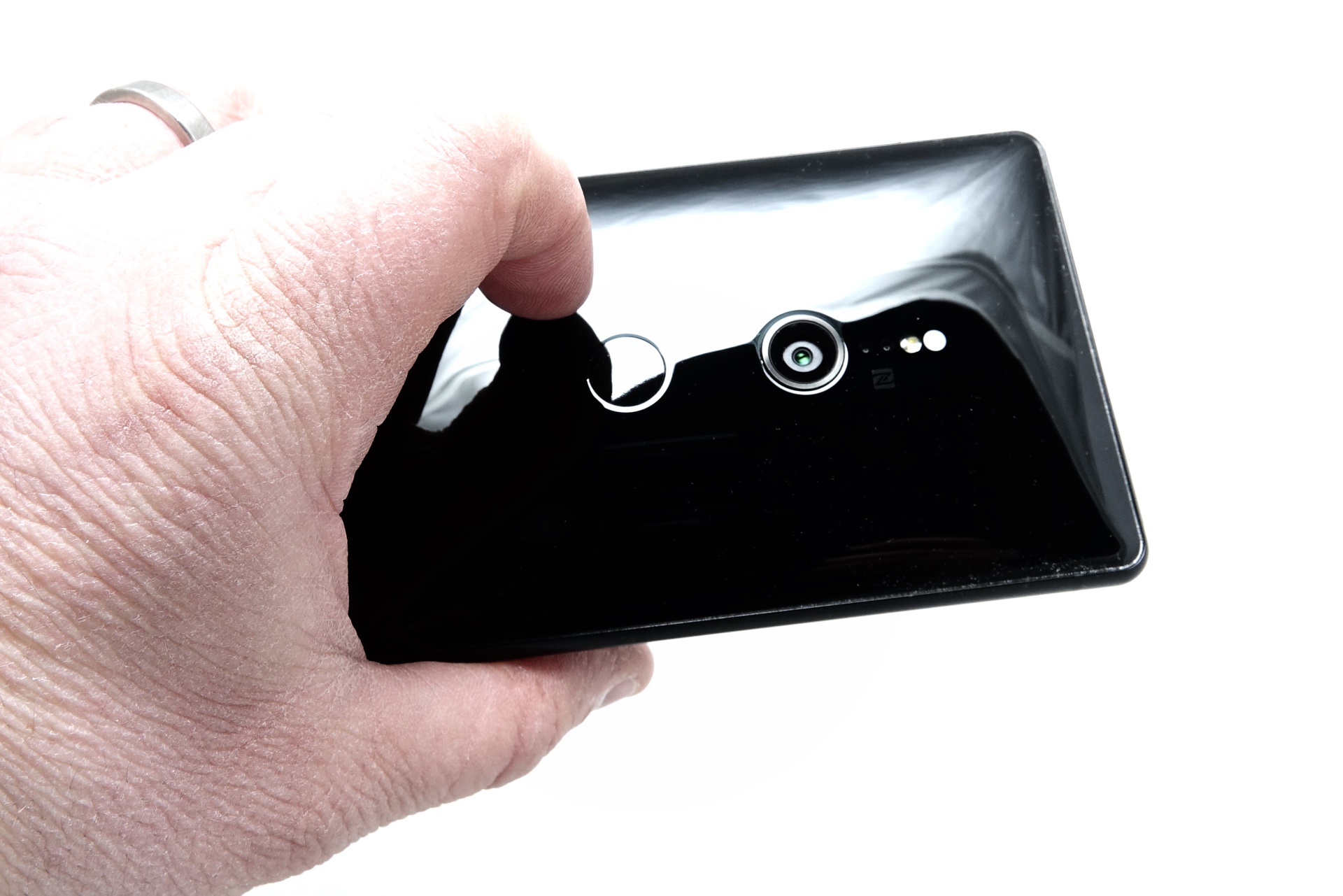 Performance
Armed with Qualcomm's latest, the eight-core Snapdragon 845, it's our first experience as to what life is like for smartphone owners on the other side of the pond.
Technically, the Samsung Galaxy S9 and S9+ were among the first to receive this chip, but Australians (and many places outside America) use Samsung's chips for Samsung's phones, meaning the Exynos processor.
But Sony doesn't make its own phone processors, and so uses Qualcomm's for its flagship smartphones, so we get to experience how solid Qualcomm's eight-core Snapdragon is, and boy, is it fast.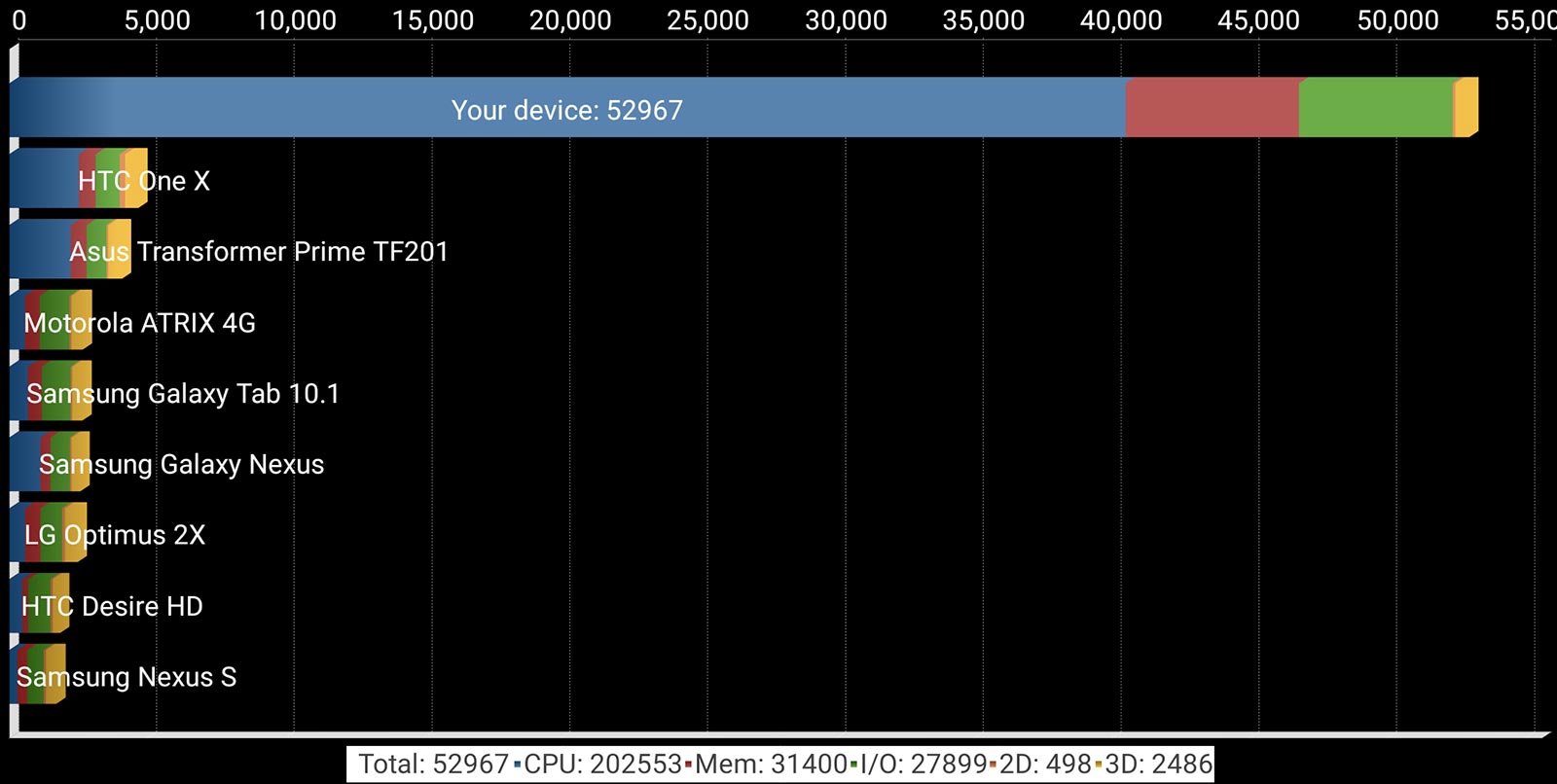 Everything flies without any worries, and together with 4GB RAM, Android 8 "Oreo" just works, complete with a fairly slim version of the OS, even if it does come with some rather strange advertorial tidbits.
You'll find the occasional ad inside the dropdown notification bar, as well as in Sony's app suggestions, strange inclusions for a flagship smartphone.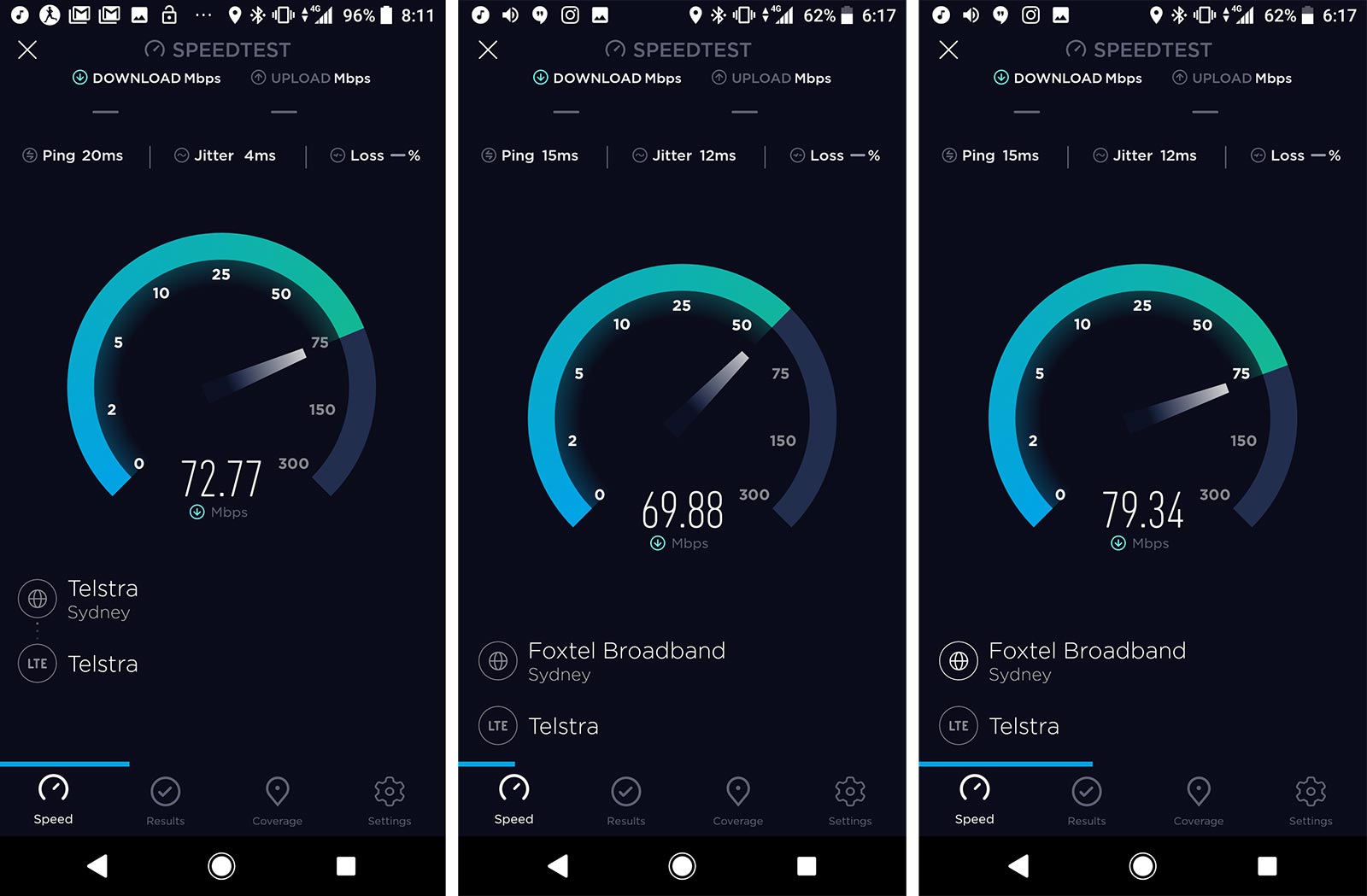 Benchmarks look good, and that Snapdragon 845 also includes access to Category 18 LTE speeds, which can theoretically connect to Australian 4G networks at over 1Gbps (1.2Gbps to be exact), but more commonly found 70-100Mbps in our tests on Telstra's 4GX network in Sydney.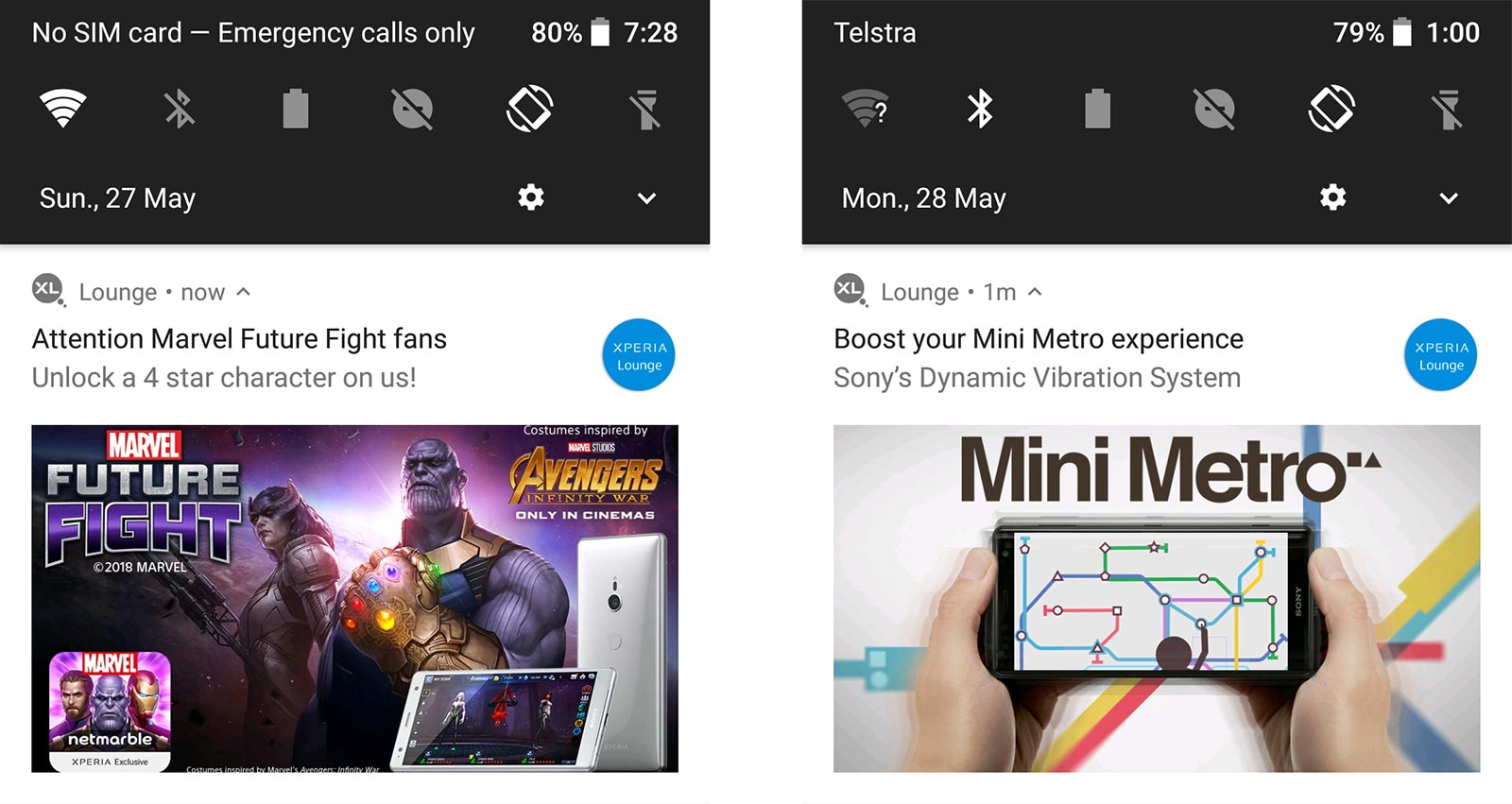 Camera
One area that feels like it needs a bit of a nudge is the camera, and that's because Sony has basically taken last year's camera module from the XZ Premium and delivered much the same.
It's still not a bad camera, but it's also not an amazing camera, and after an exciting past few months with aperture variation from the likes of Samsung's Galaxy S9 series, while Huawei's P20 Pro shows other Android phones how low light is done, the pictures from the Sony Xperia XZ2 feel downright ordinary.
Outside of this feeling, you'll get acceptable shots in day and night with decent clarity, though the pizazz just isn't there.
There are some minor improvements to the video side of things, with high-dynamic range video supported, while Sony's ultra high-speed 960fps slow motion mode is now recordable at Full HD 1920×1080 rather than HD's 1280×720.
On the whole, you might see the HDR improvements, though you'll struggle to capture the slow motion, as just like last time, Sony hasn't made it usable, forcing you to time your captures very carefully, so much that you'll probably miss what you were doing every time.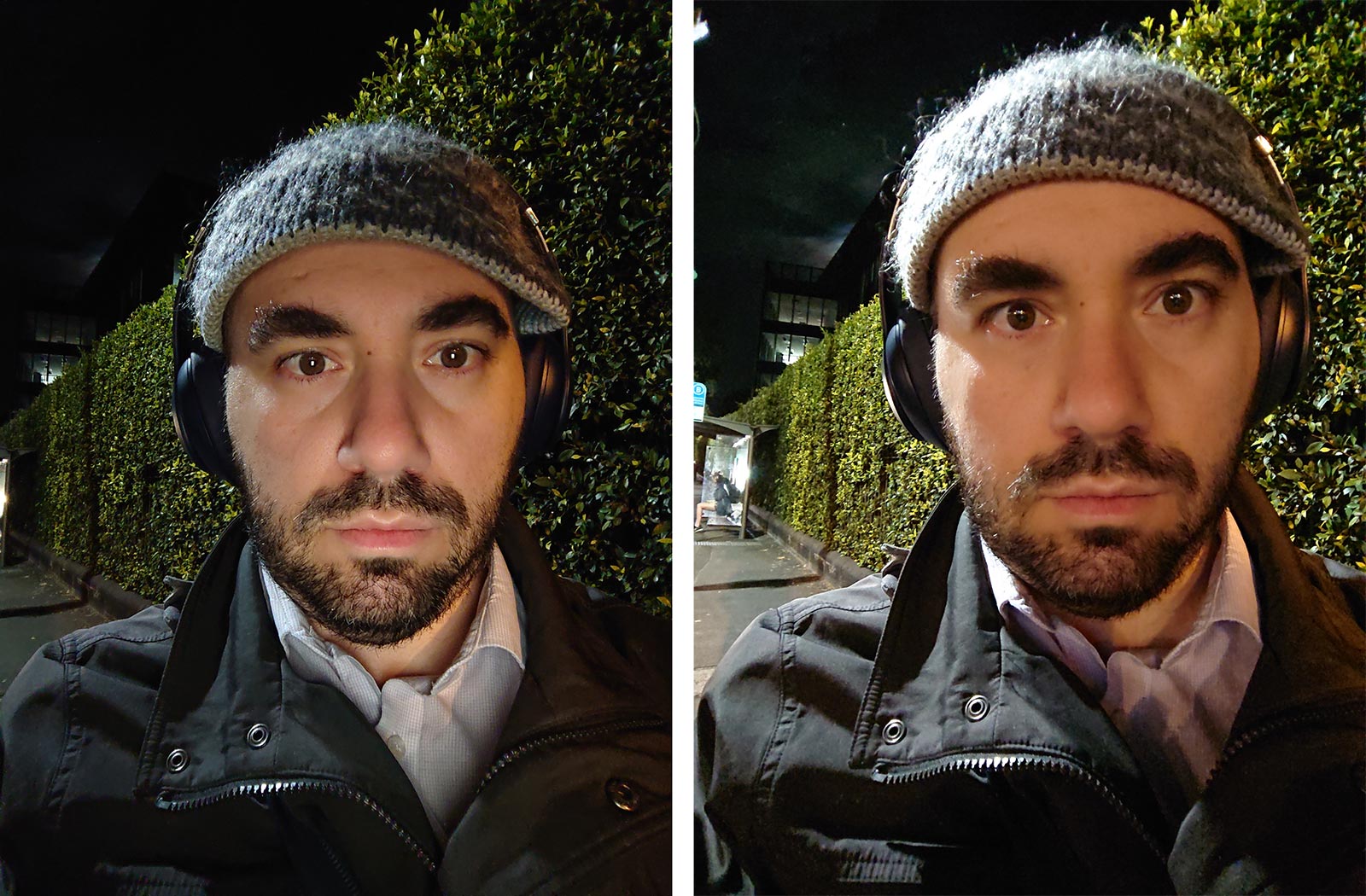 The front-facing camera also gets an update, and this is about the only area where it feels like Sony has made some progress, offering relatively decent low-light thanks to the phone using its bright display as a flash.
Bizarrely, it's hard not to feel like the front-facing camera is the winner out of this combination with the 13 megapixel camera feeling a touch more refined than its 19 megapixel rear brother.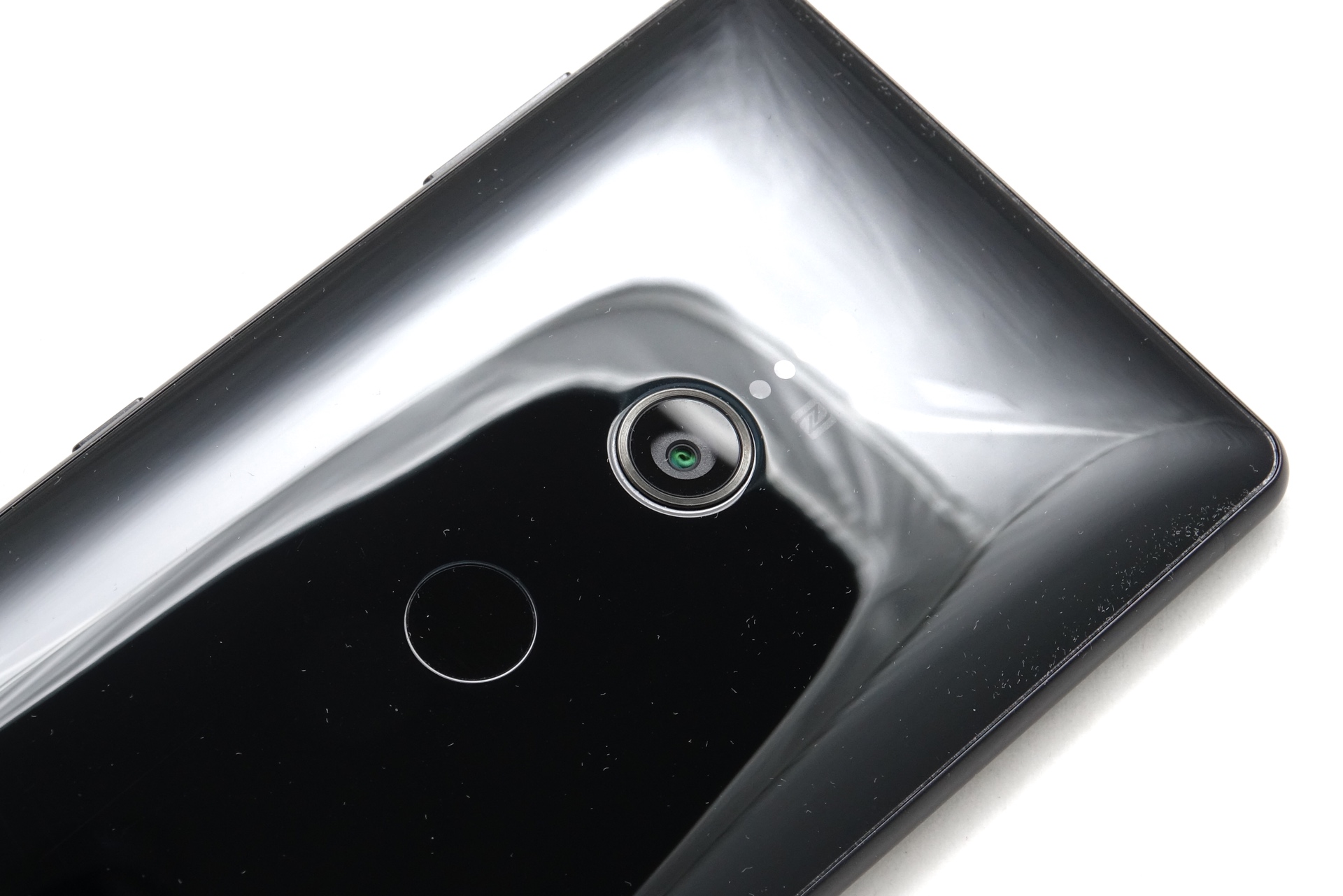 Battery
While the camera package comes off as a little meh, the 3180 mAh battery just feels slightly better, netting a little over a day, but not much more.
That's a fairly standard result for a flagship phone, but for a range of phones that has progressively been able to hit these sorts of run times, we just want to hope for a little more.
In fact, the size and thickness of the Sony Xperia XZ2 makes us yearn for more as well, because this model is now thicker than last year's. And yet while it's thicker, it also only delivers marginally more battery. A full 3 millimetres thicker, you only find 280mAh more.
It's not a staggering difference, and with other phone makers packing in larger battery sizes, the thickness just doesn't seem to match what you're getting from a battery output.
Sure, we survived a full day and a bit with a smartwatch connected, with wireless headphones, with email, with music, with streaming music and web browsing and social media and phone calls, but the Xperia XZ2 was consistent: a full 24 hours and a little bit more, totally around 30 in our test.
That's not bad, but it could be a little better.

Value
At least the value is pretty much spot on, sitting where other flagship phones of the day are at $1099.
We're not sure Sony has the same value driven by other $1099 phones in Australia, but at least the pricing is on par, even if the specs and experience may not necessarily be in the same ballpark.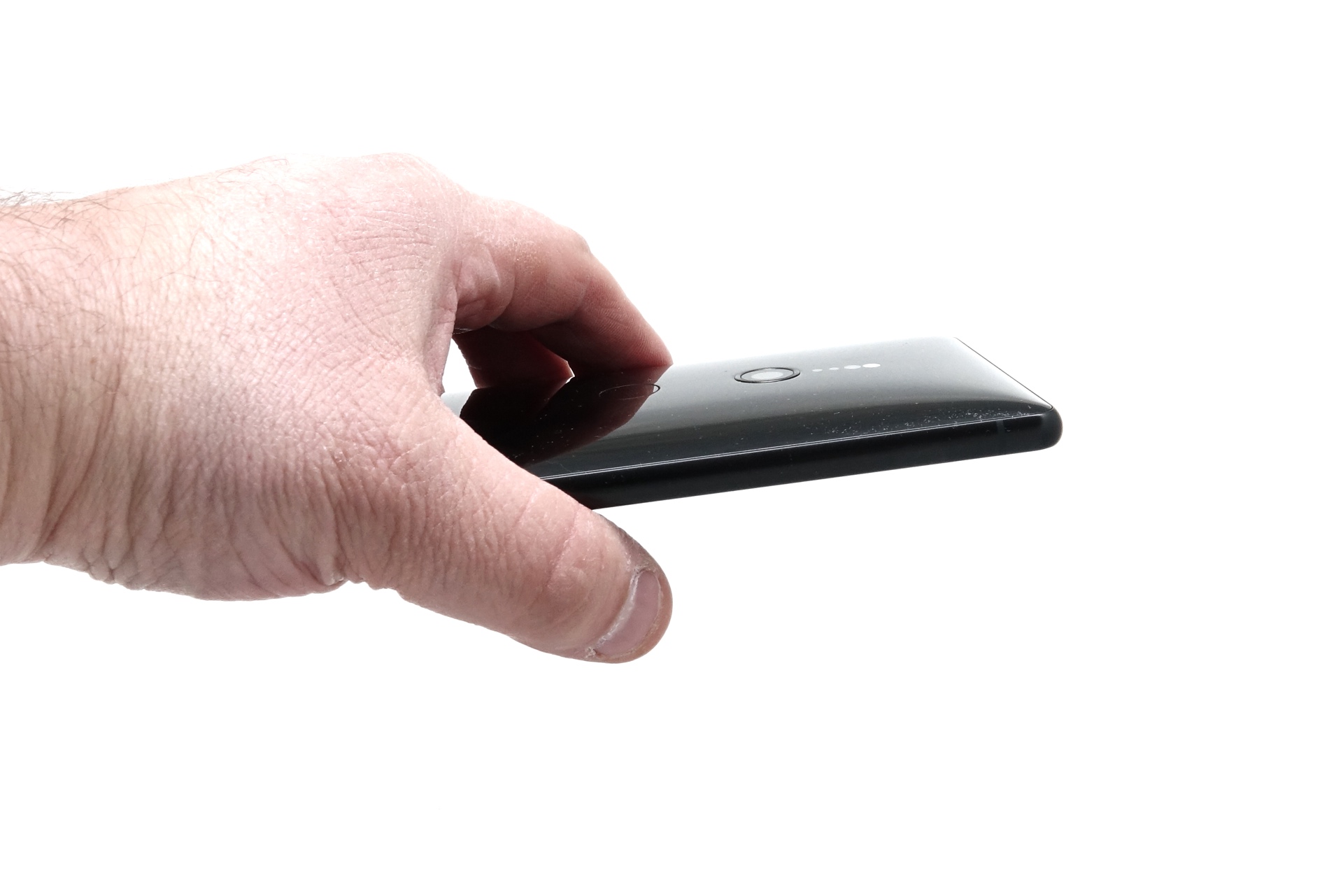 What needs work?
Unfortunately, those specs and experience make a difference in the XZ2, and it's not the only thing.
While the 11.1mm thickness is seriously bigger than everything else, it's a design that will grow on you, and much faster than you might expect.
But the 198 gram weight is pretty heavy, and being two grams off 200 is pretty noticeable on the pocket.
We also take aim at the fingerprint sensor, which sits in a position that will no doubt make it one of the less impressive positions we've seen. Previously, the least impressive position was next to the camera on the Galaxy S8, and this time, Sony's XZ2 has done something rather similar and made it just under it, but and yet still hard to find.
That means whether you have big hands or little ones, you can grip the phone and still miss the fingerprint sensor, something that isn't helped by the lack of outlines from the fingerprint sensor.
Instead of feeling like it's recessed into the body, it just ends up feeling part of it, and the camera ends up feeling more like the fingerprint sensor, forcing you to press that, and then asking why it's not unlocking.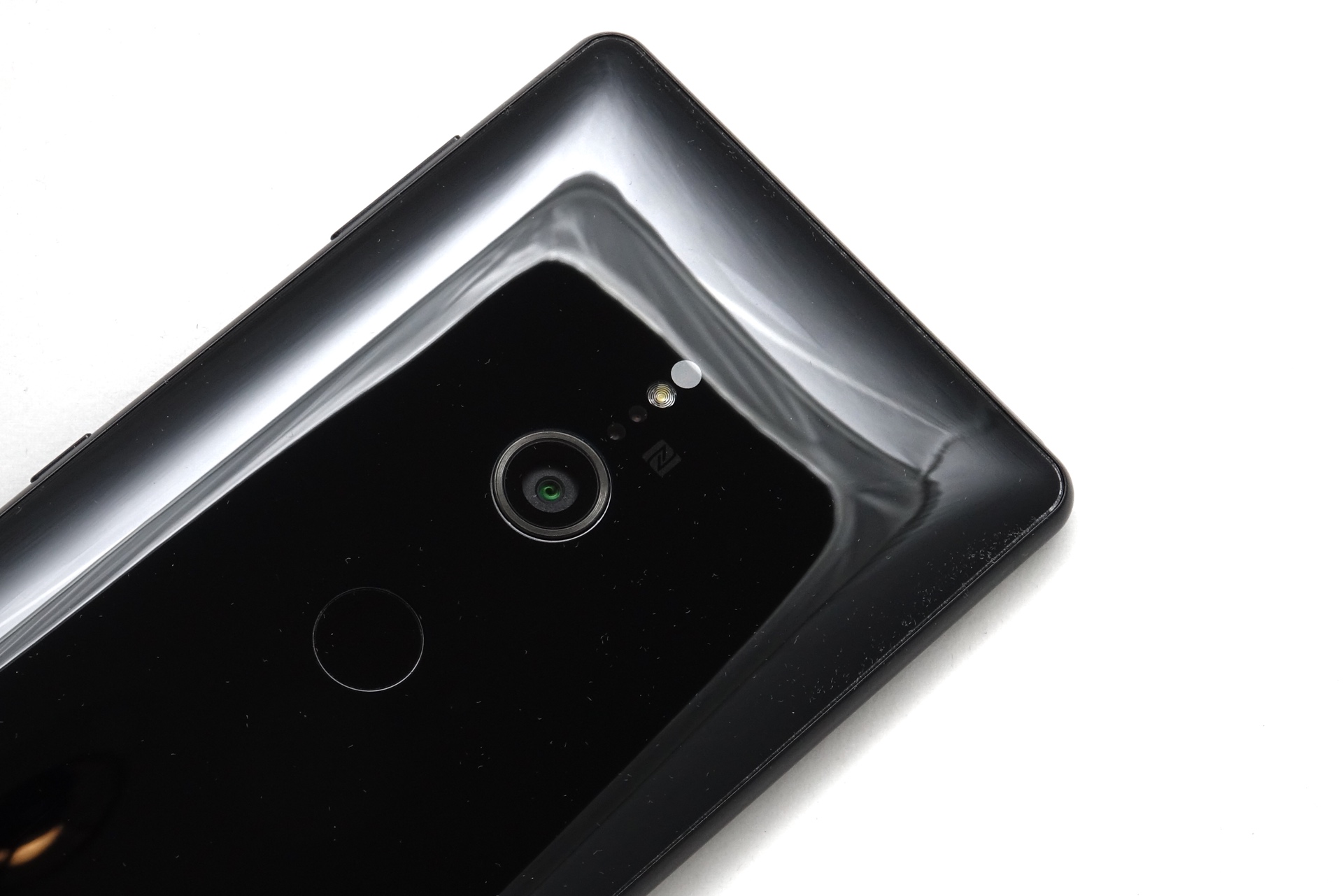 These issues had us asking questions about the Sony Xperia XZ2's design, and they included why the phone was so thick when previous Sony models were much, much thinner.
Likewise, why does it have to be so slippery?
We get that it's an unusual curved body, but the phone is so slippery, we've seen it move on so many tables by accident. It's about the most accident-prone phone we've seen in ages, and while the Huawei P20 Pro is slick, the Sony Xperia XZ2 just feels like it's meant to miss your hands and fall to the ground.
It's strange, because previous Sony models have been so utterly thin and slender, but the Xperia XZ2 goes in the opposite direction. There's a big ol' behind here with junk in the trunk, and it almost makes you wonder if Sony's design department was listening to Blue Man Group when it was designing this handset.
Beyond the design, the XZ2 comes off as a little ordinary in a year when phones need to be anything but. It's frustrating, because Sony has been responsible for some seriously impressive technology, and yet the XZ2 just ends up feeling ho-hum and ordinary. Sadly, this isn't Sony's best effort yet.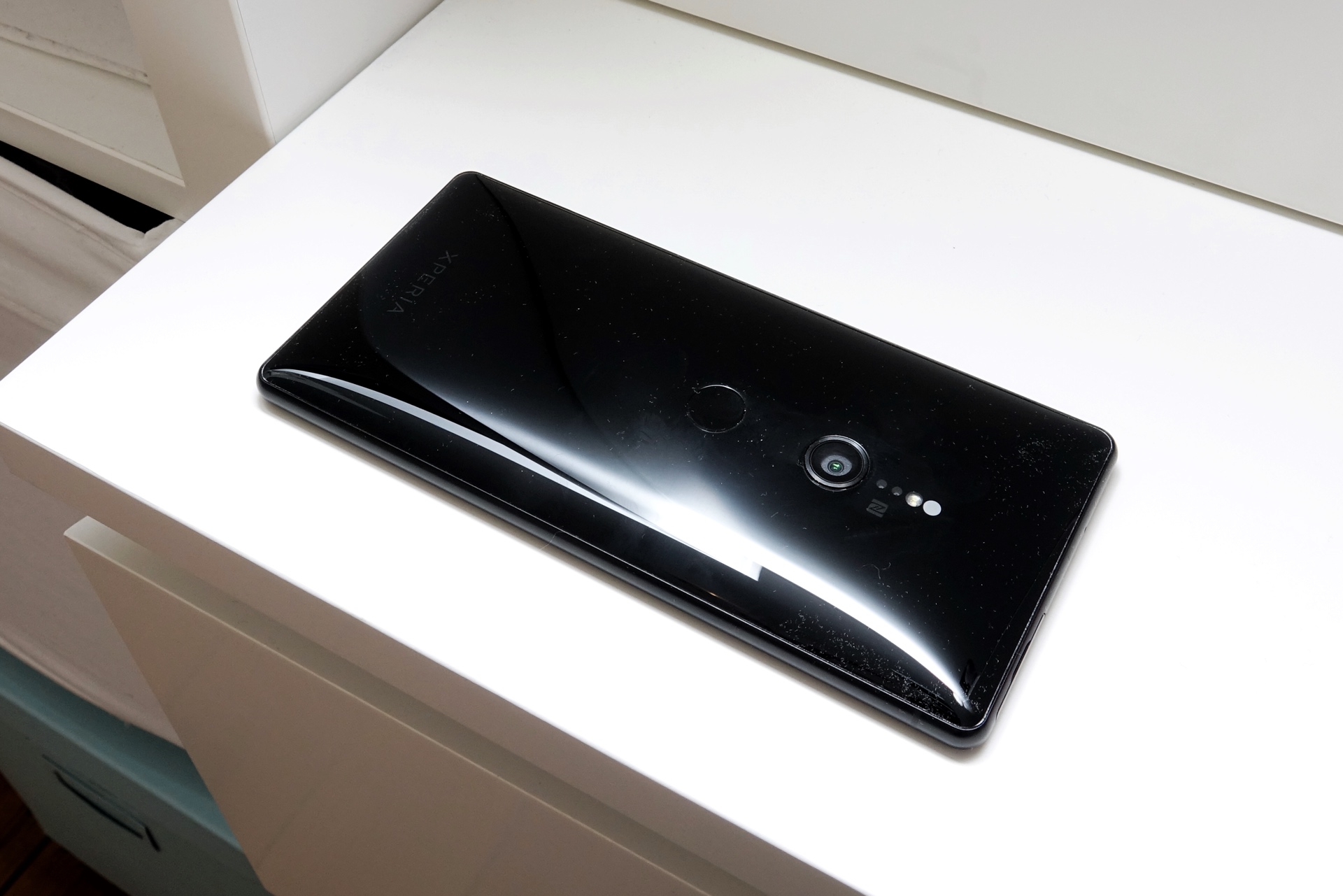 Final thoughts (TLDR)
Beyond what's wrong with the phone, there's a greater problem with the Xperia XZ2: it's the flagship now, but not for much longer.
Already announced weeks earlier, Sony's next flagship will be the Xperia XZ2 Premium, another big smartphone with a 4K screen that packs in more pixels into a marginally bigger display. And when we say "marginally", we mean it, with the Premium XZ2 using a 5.8 inch full-view screen over the XZ2's 5.7 inch version. It is a minor difference in size, but a major difference in resolution.
Unfortunately for the XZ2, the better resolution is just one part of the package that is dramatically different, with a newer and more improved camera making up the difference, something the XZ2 desperately needs.
These two elements which are so crucially different, we're confused as to why Sony made the XZ2 Premium the newer device when it could have rolled out a superbly new camera to the entire XZ2 range rather than just the flagship. That would have helped to make the XZ2 feel better than a curvaceous bit of ordinary, which it basically is.
It's also a little troubling that Sony is releasing the XZ2 as a flagship when the XZ2 Premium has been announced and is on the way.
We saw a similar sort of effort from HTC last year with the release of the U Ultra as its flagship, before announcing and releasing the far better U11 only a few months later with better specs and a better price.
It was a move that frustrated customers, and we can only imagine what some felt like given their flagship had just been replaced.
We're concerned Sony is doing a similar move here: the Xperia XZ2 is out, we confirmed at the launch that it is the flagship, and yet we know the XZ2 Premium was announced recently as well. We can't tell you how many red flags that raises, and given the differences between their size are marginal, it feels like the same path is being tracked.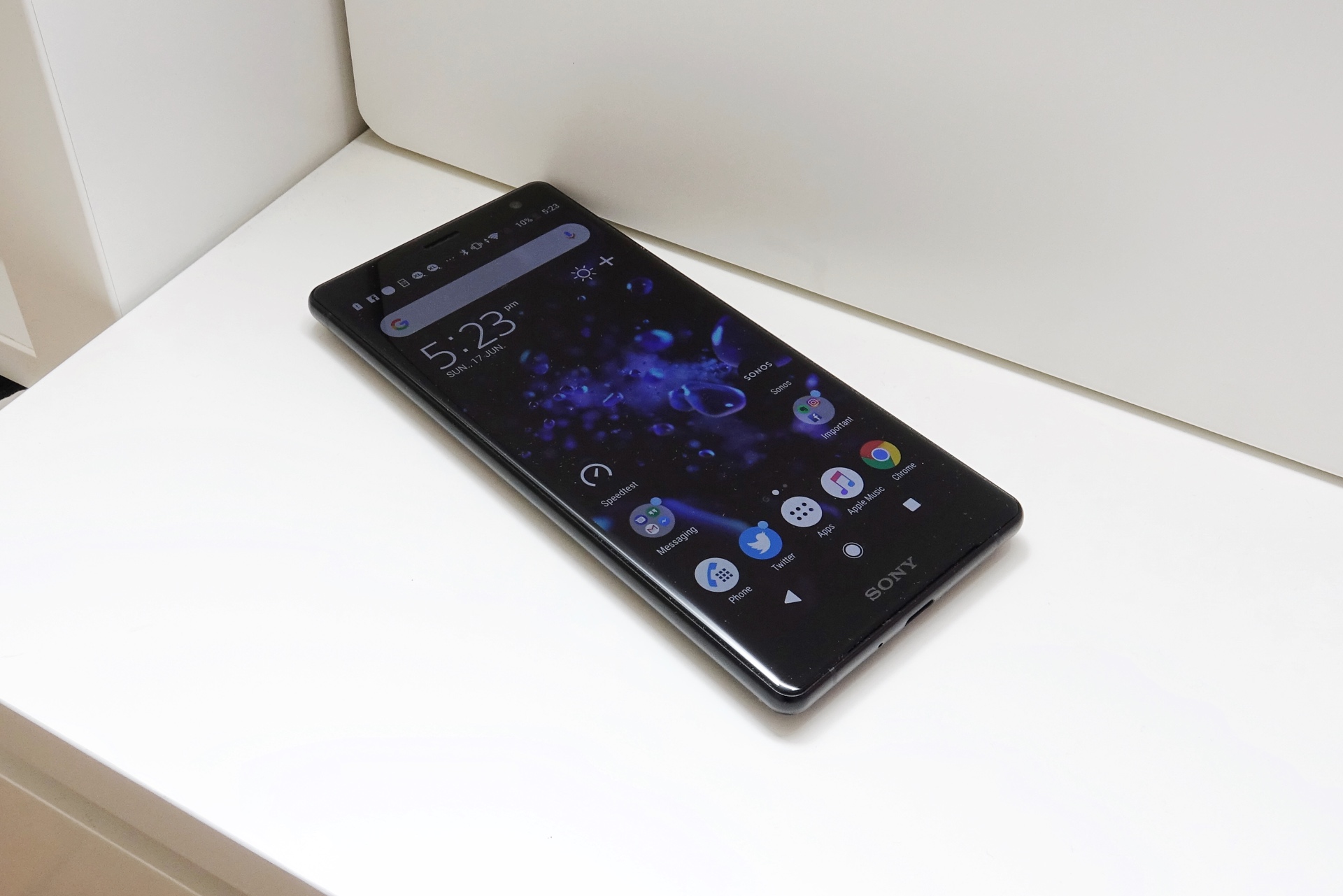 Bring it back, given the competition at its $1099 price point, the Xperia XZ2 is hard to recommend. It's a Sony in shape, but at its price point, we're not sure whether we'd call it in fighting shape. However, if it dropped to below the $800 mark and you didn't mind an ordinary camera by 2018 standards, it might be something else altogether.
For now, this is probably not the droid you're looking for, and Sony knows why: something better is coming.
The good
Feels better in the hands than we expected
Water resistant
Sony's version of Android is getting very good
The not-so-good
Really ordinary device
Camera is a little ordinary
Fingerprint sensor location is rather hard to access and find
Gimmick of vibrating back for entertainment doesn't really have a use
Thicker than we'd like
Super slippery
Technically not Sony's flagship device for 2018 (and we know it)