If you thought the U Ultra was all HTC had for 2017, think again: there's a whole new U, and it aims to push the S8 out of the spotlight. Can it succeed?
It's that time of the year mobile phone reviewers hold particularly dear: the time in the first half where every major mobile manufacturer does their darnedest to make the best phone possible to convince you to upgrade.
You don't have to, obviously, but right now every mobile maker aiming for the possibility of guessing what Apple is going to be doing later this year is vying for a share of your life and a piece of your wallet, and have been since the beginning of the year.
Phones are announced and released regularly throughout the year, that much is true, but we tend to see more in the first half, with the second half usually appearing as a sort of reaction to what later releases from the likes of Apple are going to be like, as well as the larger of the phones from Samsung, Huawei, and others.
HTC has already technically offered a flagship this year, and it was announced just shortly after CES in January, arriving in the form of the U Ultra, a shiny shiny phone that delivered a different look and much of the tech that many had hoped HTC would include in its phones for a while now. And while it was a good phone, it was a hard play for the premium price HTC was going after.
This week, however, the U gets a sibling, and from the looks of things, it's a bigger brother meant to take the spotlight away from the shiny shiny U.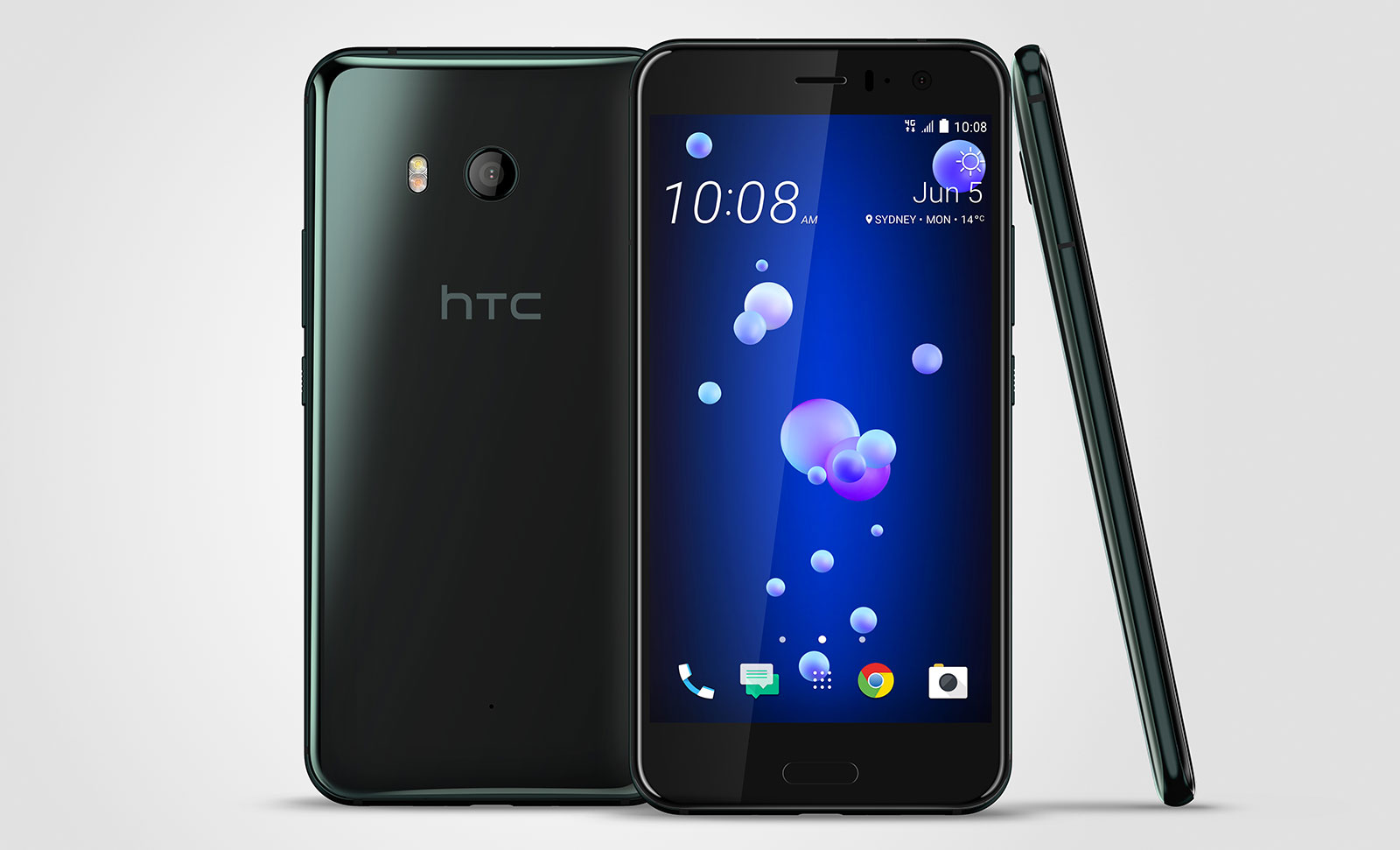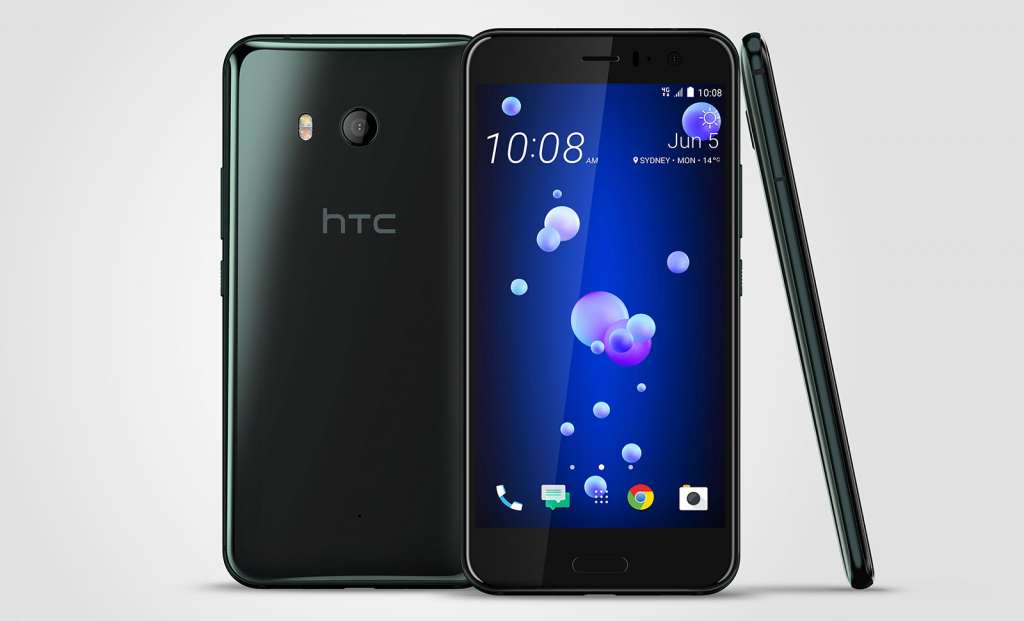 Part of the same family, HTC has announced the U11, with the name giving away that it's still a U, but that it has ties with HTC's long-running flagship number. First there was the One M7 followed by the One M8, then the One M9, following with last year's HTC 10, and now we have quite clearly a proper follow-up: the U11.
And what a phone HTC is going for in this one.
Looking at the handset, it's clear the lines HTC has drawn from its U Ultra sibling, with more of that liquid glass surface on each side created using Optical Spectrum Hybrid Deposition which layers materials in the glass to create a very shiny look on the back that changes based on light hitting it.
HTC's use of glass here is slightly curved thanks, and even the screen comes across that way, with the display reliant on a 5.5 inch Quad HD 2560×1440 screen, though it doesn't quite curve in the way Samsung's screens do with a direct curved edge.
Speaking of the edge, from the looks of things there's still a metal edge, but it now does something else with the rest of the phone: it picks up on your tactile control.
Built into the operating system, HTC Edge Sense essentially allows you to squeeze the phone, which is claims would lead you squeeze the phone to activate a voice to text function so you can talk to your phone to text friends, or squeeze the phone inside the camera mode to fire a photo.
In essence, is the gimmick of squeezing to control a phone normally used for touching, giving you that little bit of extra control in a device that is getting so large, it's not surprising that companies are looking for different ways to control things.
Under the hood, there's a fair amount of technology on offer, with severe upgrades to the technology found in the U Ultra, shining a light on the older processor found in that model and replacing it with something a little more recent.
In fact, you'll find a Qualcomm Snapdragon 835 eight-core processor, and it could be the first phone in Australia to get one of those, edging out Sony's all new Xperia XZ Premium which was announced at the end of February but hasn't yet made it to our shores.
HTC will be providing 64GB of storage and 4GB RAM alongside, as well as the very latest Android operating system — 7.1, "Nougat" — latest, that is, at the time this was published, and the phone will also include IP67 water-resistance, Bluetooth 4.2, 802.11ac WiFi, Near-Field Commuication (NFC), GPS, a fingerprint sensor, and Category 16 LTE support for speeds as high as 1000Mbps (1Gbps), network dependent of course.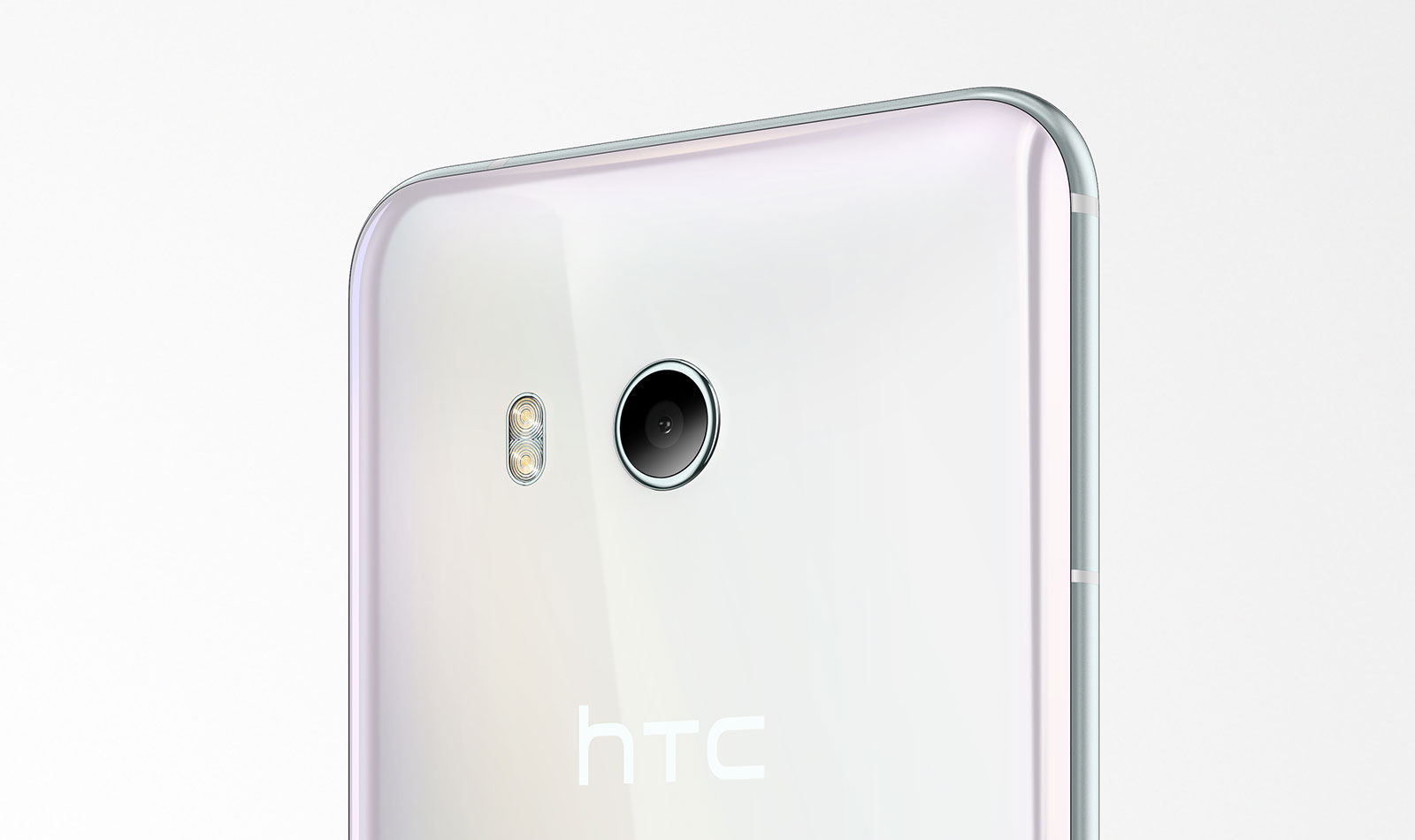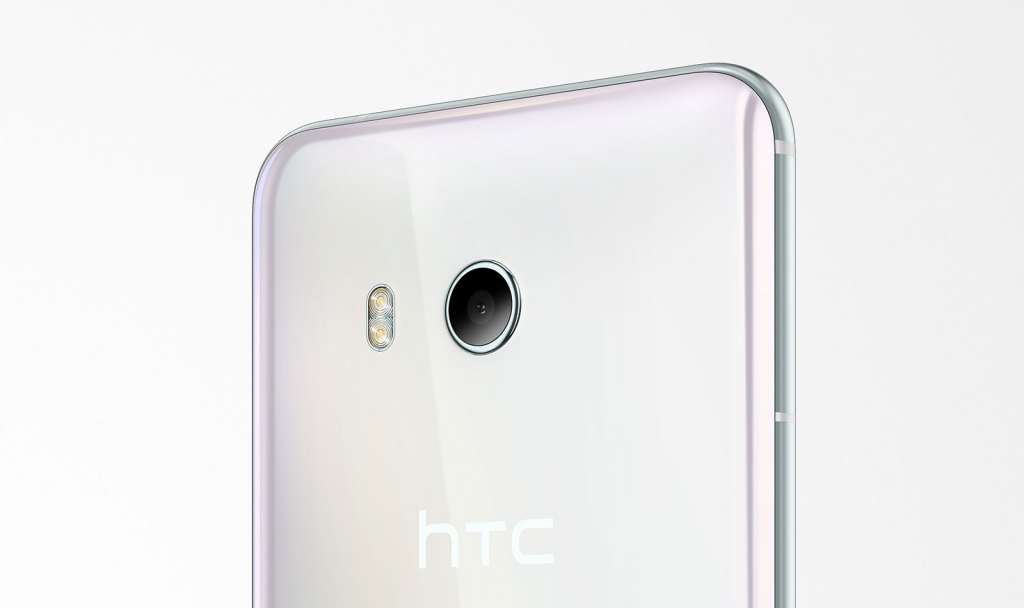 There are also new cameras, with a sensor that isn't just what was found in the HTC-made Google Pixel and Pixel XL, but rather something new.
Inside the U Ultra, HTC has included a sensor that has achieved the highest rating from DxO Mark's mobile sensor testing system, achieving a score of 90, with HTC more exposure range, a multi-axis optical image stabilisation system, improvements to white balance, and similar auto-focus technologies to what actual cameras use, the company claims.
Alongside the high-end goods, HTC is adding some of those assistance technologies that started in the Pixel and gradually made their way to the U Ultra, including Google's own Assistant and Amazon Alexa, the latter of which isn't yet available in Australia.
HTC's Sense Companion is also there, a technology we didn't find much use for in our own U Ultra review, though like how Samsung's Bixby assistant which also wasn't much use, it's possible HTC could need more time to get the most of this offering.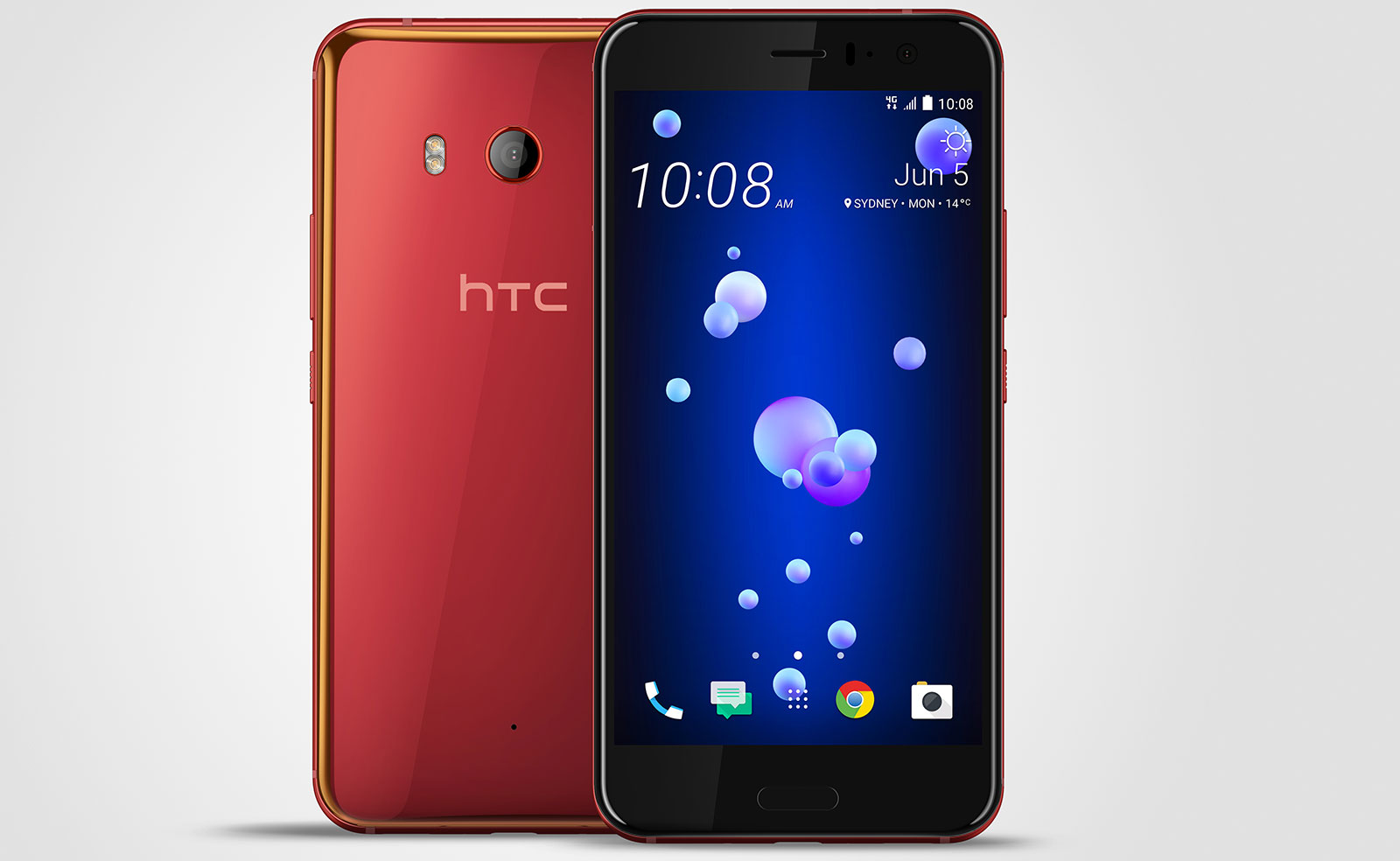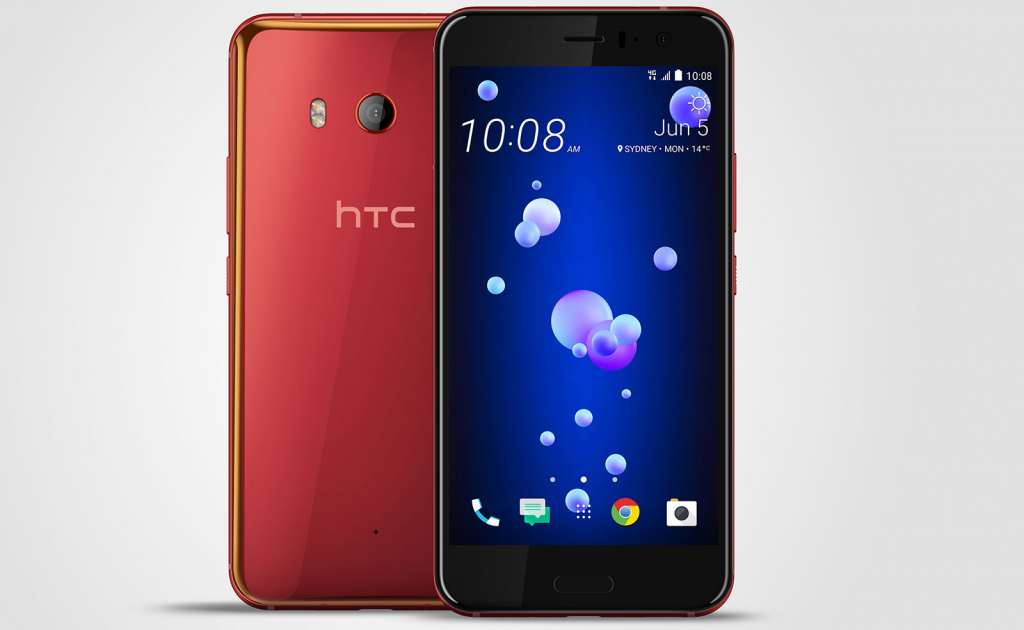 As impressive as the U11 is on paper, HTC may have made one error with the U11: revealing it so close to the U Ultra.
If you were one of those HTC loyal fan-folk and bought the U Ultra because you wanted the new flagship, you may feel a little burned, because the U11 is very, very close to what the U Ultra comes across as, but with better technology inside.
We're checking with HTC to see if there will be a free upgrade program or a cashback offer for those who have spent on what was the then flagship only to have their phone replaced as top-tier so quickly.
We're hoping the answer is yes, because quite frankly having a new phone get demoted to second place in a matter of months — two of them, specifically — is more than a little hurtful, especially when you're talking about expensive phones.
For everyone else keen on the U Ultra, we'd probably look at the U11, as its release is expected to be very, very close, available in a matter of weeks.