Instead of wait for Mobile World Congress, HTC has preempted the mobile expo with announcements in January, and while we don't expect MWC's phones until April, HTC is practically ready to go.
In just a few days, buying a smartphone will be a touch more complicated with Mobile World Congress due to start overseas in Spain.
Basically the massive mobile show for the good bulk of the year until September rolls around, MWC is CES but for phones and tablets, and it's where most companies tend to announce their wares, giving consumers the heads up on what they can expect to see for the next few months.
Apple won't be there, though, saving its announcement for September. Samsung won't have a phone presence either, or not one for flagships that is.
And HTC may not have a massive presence either, and that's because it has already announced its flagship, showing off its new "U" phones right after CES well ahead of every smartphone manufacturer.
Does it have what it takes to beat the competition?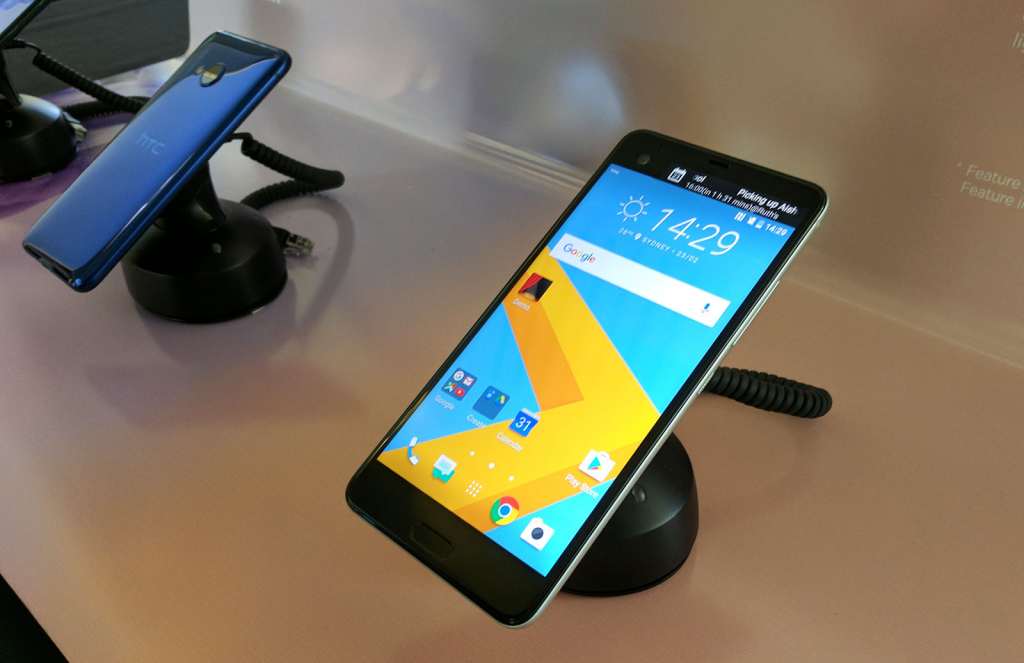 The good news is that you won't have to wait long to find out, because the U is nearly here, and wil rock up in Australia barely a week out from when MWC ends. Arriving on March 8 but in pre-sales now, HTC is ready with what it thinks is a phone that can take on anything else being launched.
Last year's HTC flagship didn't quite push those boundaries, as the 10 was good, but the general opinion was that it should have been the previous year's remarkably safe phone, the One M9.
This year, HTC is choosing not to be as safe, removing the "One" brand from its flagship naming convention and going with "U" instead, opting for two in this series.
The first of these is the most important, and HTC is even giving it a name that says so: Ultra.
Specifically, it's the HTC U Ultra, and it's the phone that sets the standard for what the company seeks to achieve: a phone with a unique design that is comfortable to hold and offers enough of a change in functionality that you will consider HTC as the industry pioneer it once was.
Remember, this was the company that built the first Android phone back in the day, and this is the company that Google turned to last year to build the Pixel and Pixel XL, arguably HTC's most successful phone to date, even though it didn't come with HTC branding.
This time, HTC's effort is focused on the things you don't normally expect a phone to do.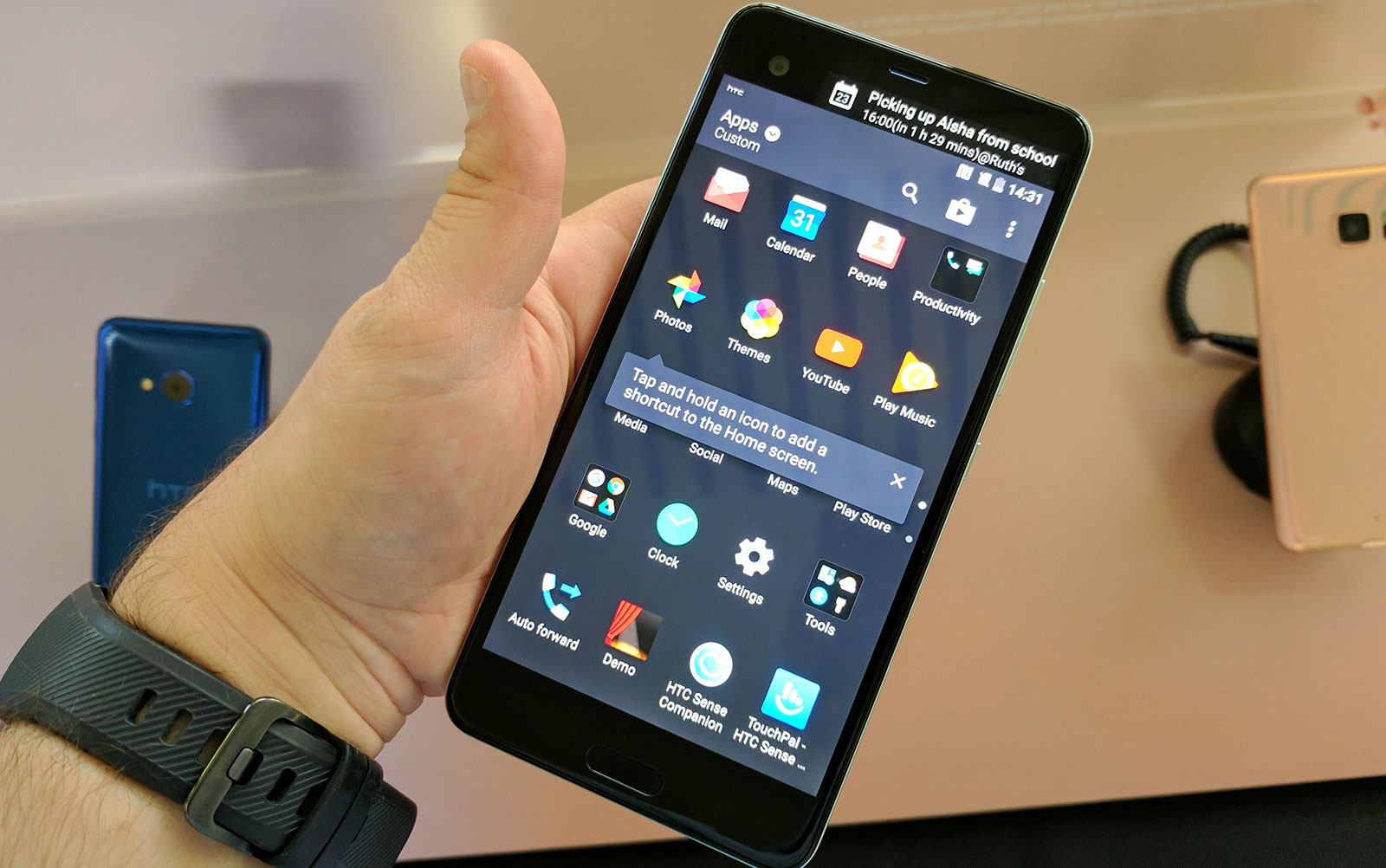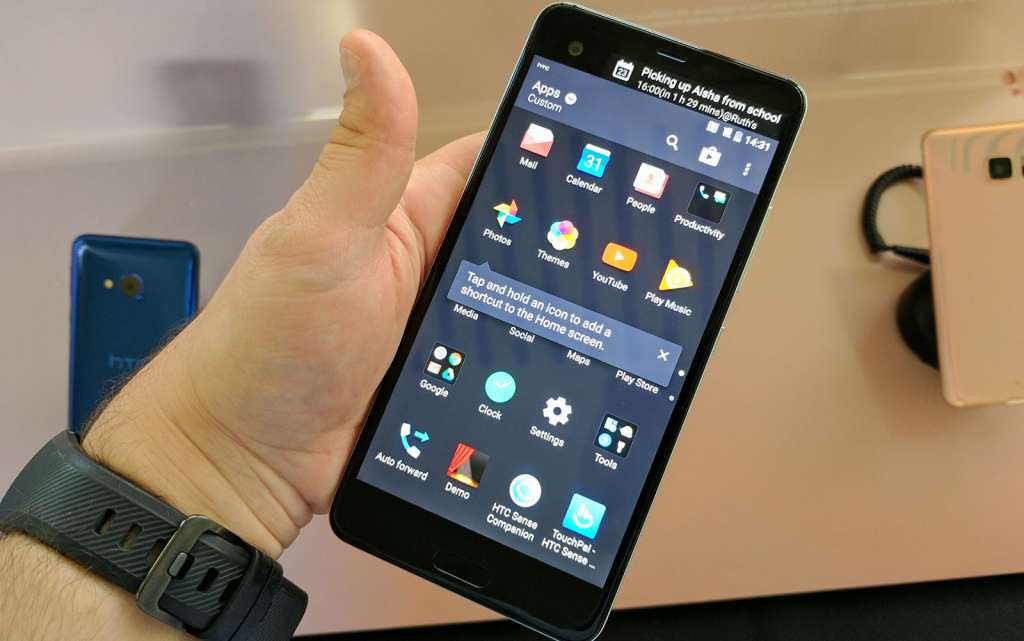 For instance, the U Ultra arrives with an extra screen, and while that's not entirely new, HTC has found a use for that extra screen. While Samsung has its curved display that slightly wraps each side to make it feel like you have a bezel-less phone, HTC's is putting the extra screen above the regular screen and next to the camera, and it's here for shortcuts and notifications.
Specifically the latter, because any of the notifications you'd receive while you're watching a movie or reading a website will now arrive here so they don't interrupt you.
Think of HTC's extra screen as an "interruption blocker", because in many ways, that's what the company is trying to do here.
And interestingly, a quick play with the phone makes it feel less of the gimmick we were worried it would be, turning it kind of into a CNN news ticker for notifications, while also acting as a music controller shortcut bar for Google Play Music and Spotify, though we're told an API is coming for developers keen to patch their apps through, too.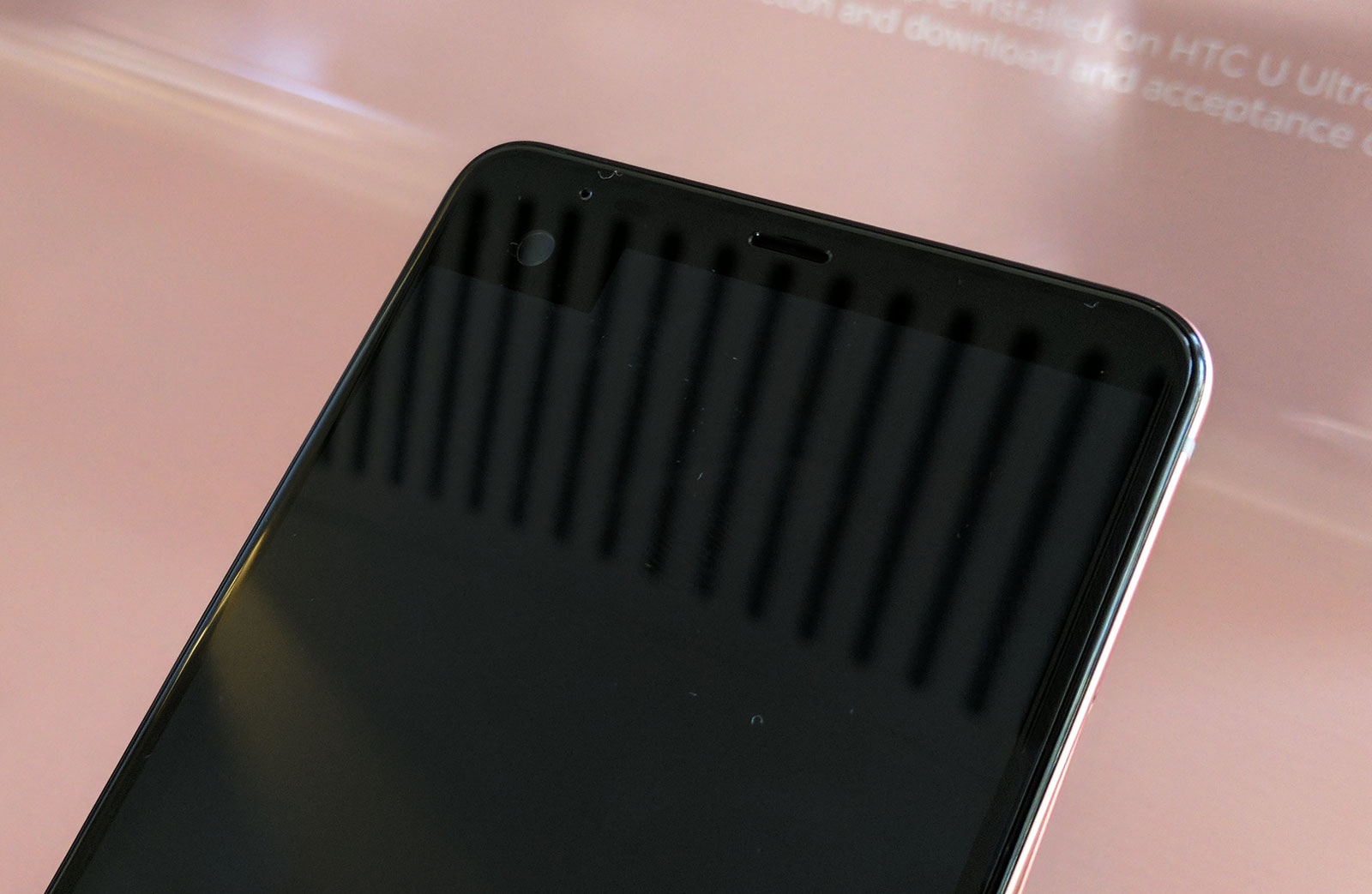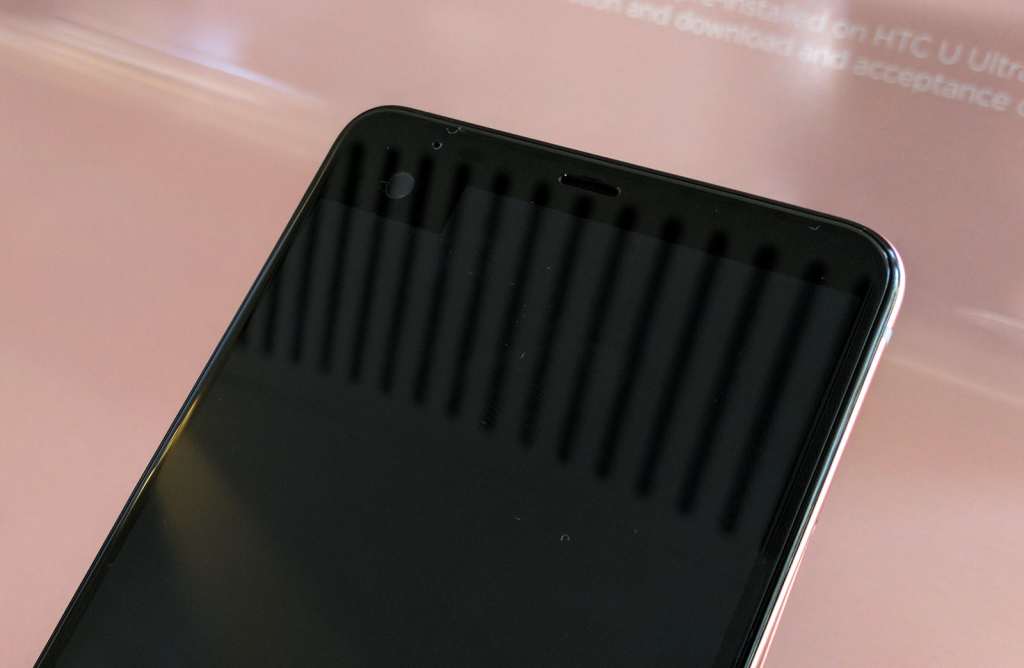 HTC's U Ultra also arrives with four microphones built in capable of capturing in 360 degree sound, and while that'll be good for video capture, it's not here just for that. Rather, the phone is always listening for you to say "OK Google", so you can talk to the phone whenever. HTC says the microphones keep the power usage down to a bare minimum — below one percent, we're told — while HTC told Pickr that the microphones don't record everything and wait until the keywords are mentioned before responding, reducing the security issue with an always-on microphone considerably.
Talking to your phone is one thing, but that's not totally new; ask anyone with Siri how new talking to their phone is and they'll give you a blank stare and tell you to move on.
So HTC will try to push this a little with biometric voice unlocking, essentially training the phone to what your voice is so that only your voice will unlock the device. And we mean only yours, with HTC confirming that it's a one-person solution. Better keep telling your partner what your passcode is or map their fingerprints, because both of those are still supported.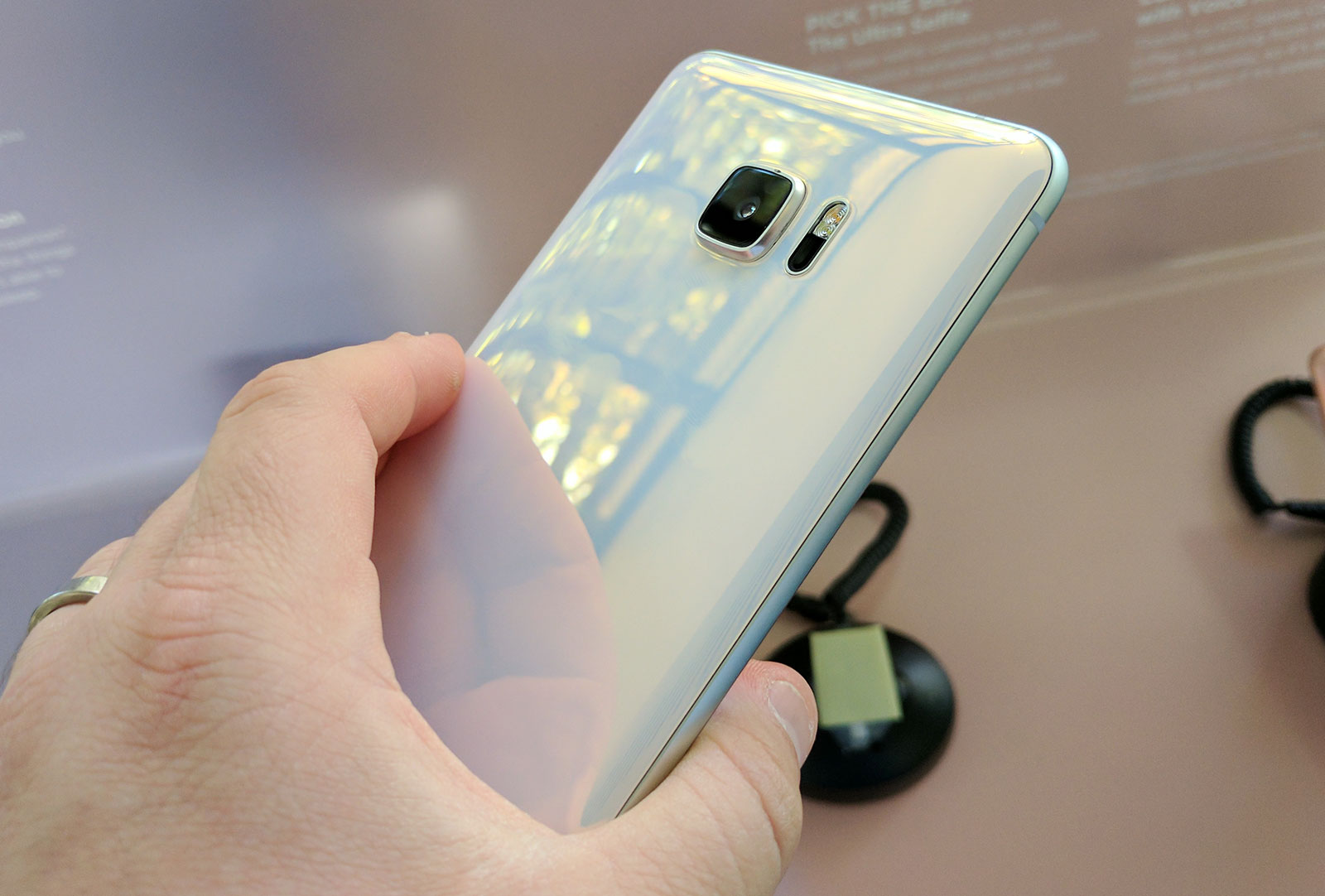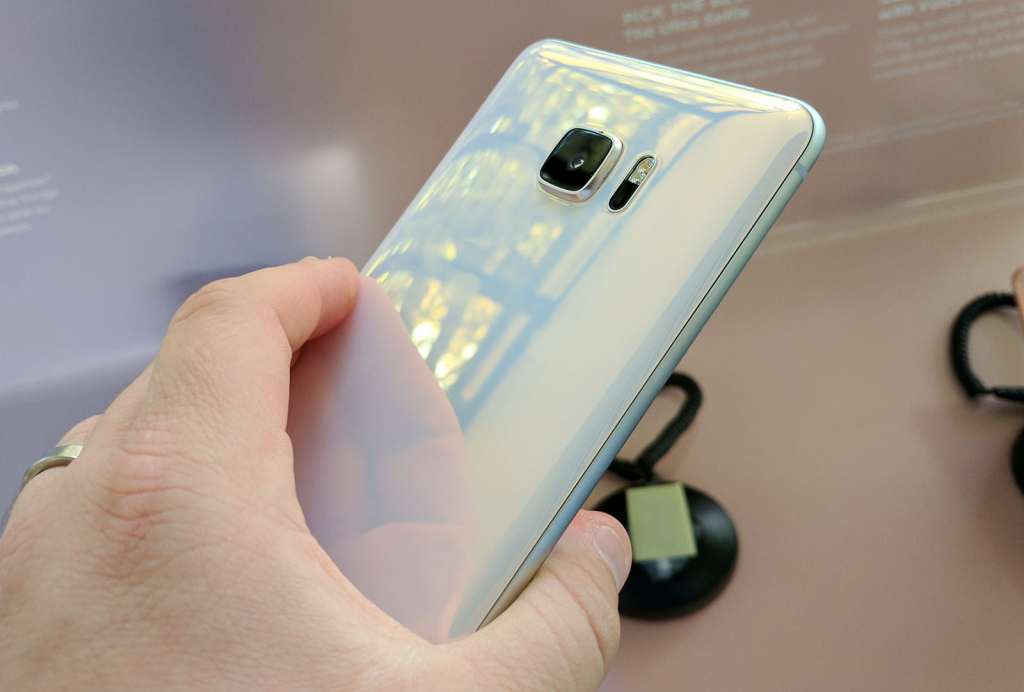 The U series will also have an HTC-built artificial intelligence conveniently named "Sense Companion" (after its "Sense" Android overlay) to help you work out your day and decide whether you need extra charging ahead of time, essentially factoring in your schedule. There's a part of us that wants to say maybe building a better battery than encouraging people to charge in the middle of the day makes more sense, but we'll wait to see how useful this is in the review period.
More interestingly for us, however, is what HTC is doing on the audio side of things.
An area HTC has always had a passion in, the company is being very playful this year, and while its BoomSound is now a little meatier and the company is still pushing on with support — and certification! — for Hi-Res audio's 24-bit sound (though we're still checking if 192khz is supported yet, as we don't think it was last time), now the company is focused on headphones.
And there's a great reason why: look Ma, no headphone jack.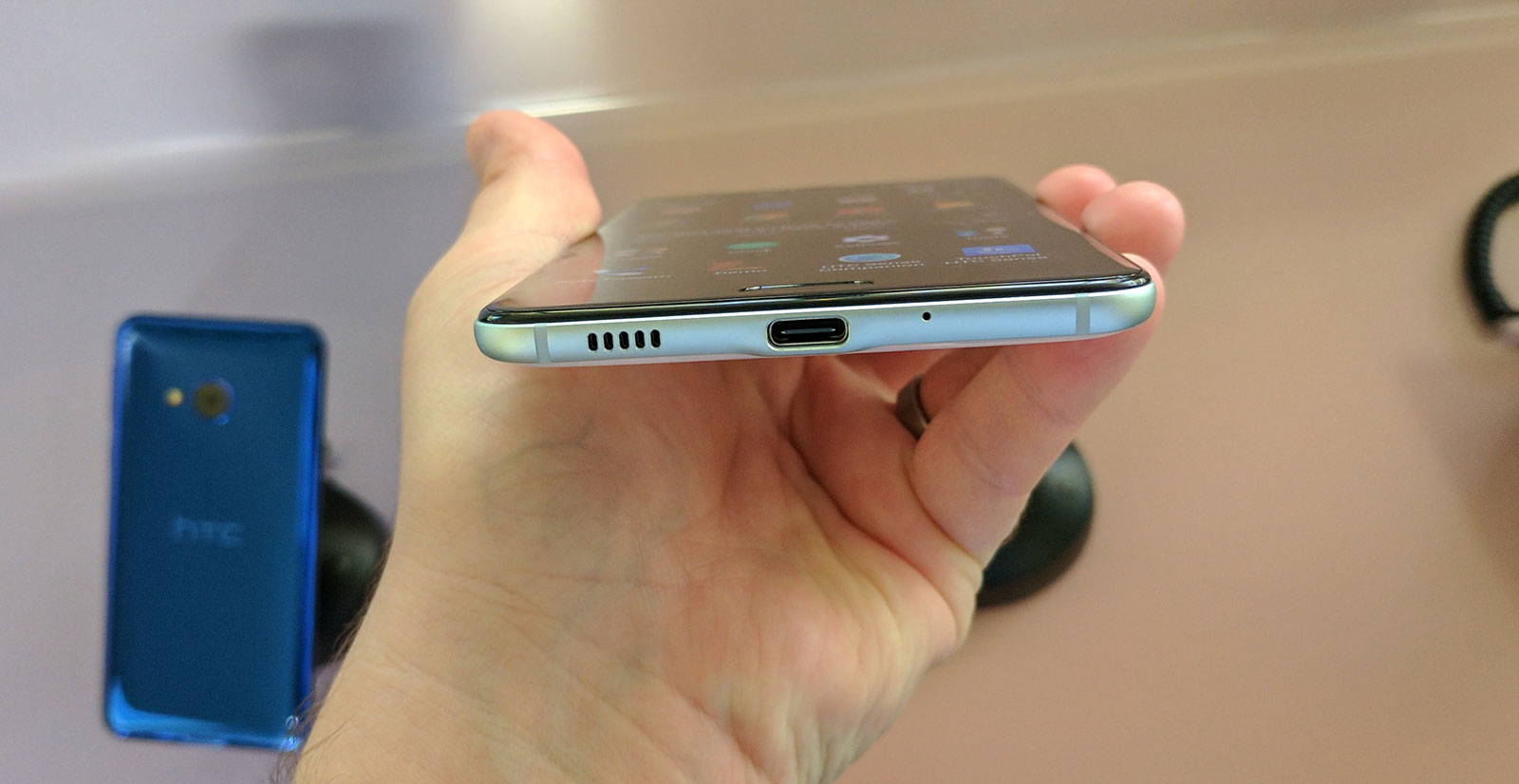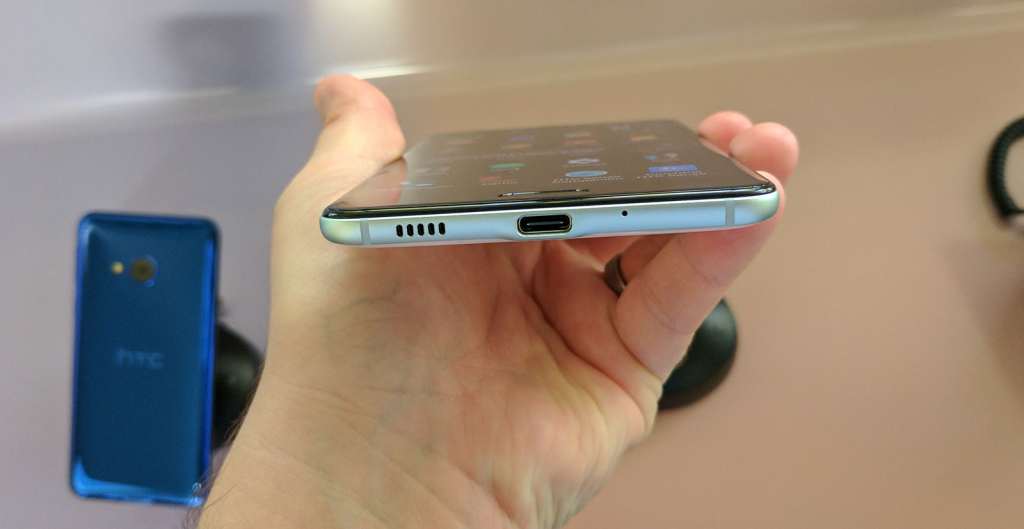 Yes, just like the iPhone and just like the Moto Z, there is no headphone jack on either of the U models arriving, setting a benchmark of things to come.
To help quell the issue considerably — especially since this is a Hi-Res-certified audio device that can't take every Hi-Res-certified pair of headphones — HTC is including a pair of USB Type C wired earphones in the box that can tailor themselves to your ears using microphones and hearing analysis.
A curious concept, our major issue with this is that they're not wireless, and that HTC couldn't tell Pickr if or when a wireless version was coming.
Still, it's an intriguing idea, and one we're keen to try.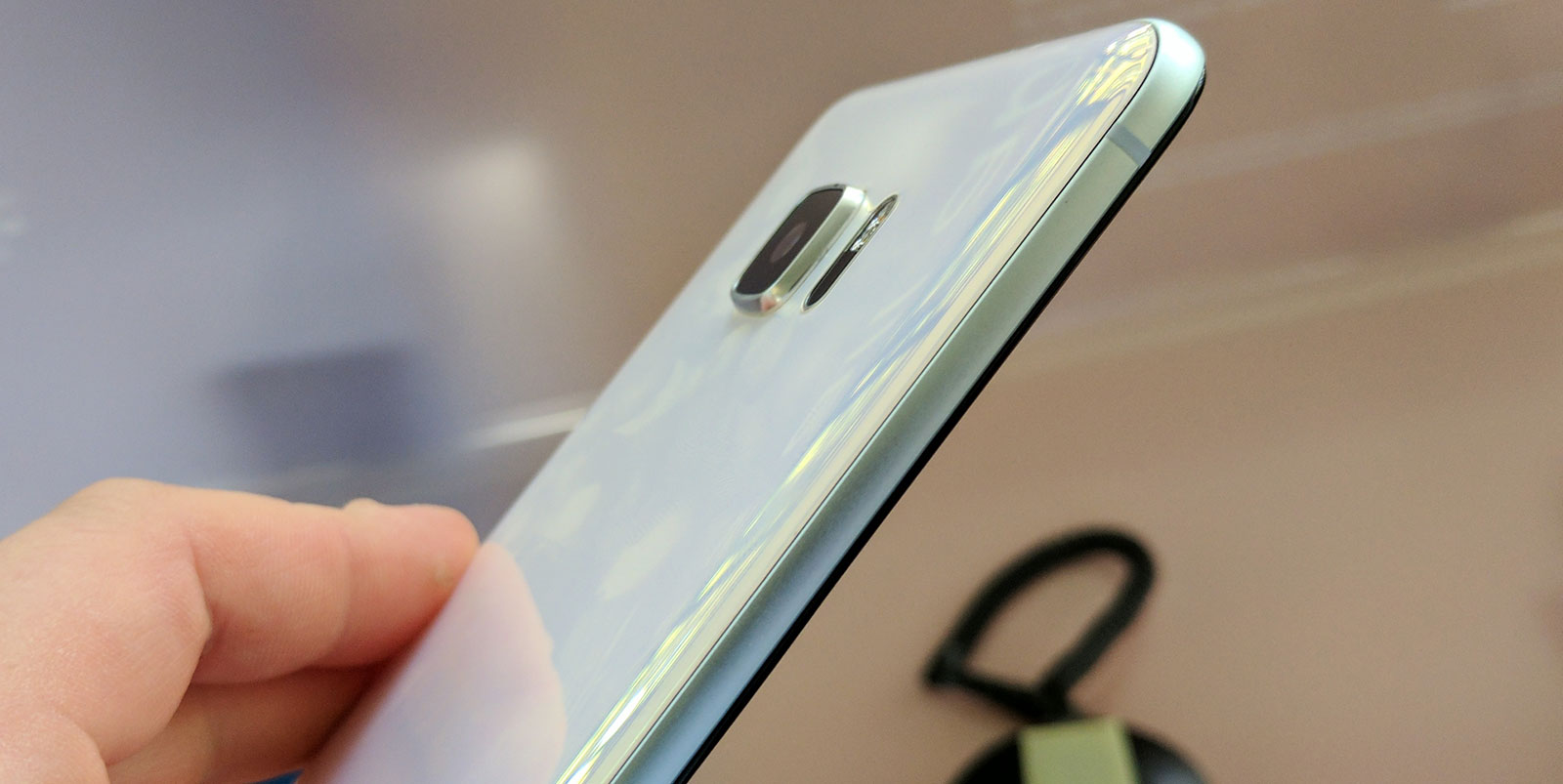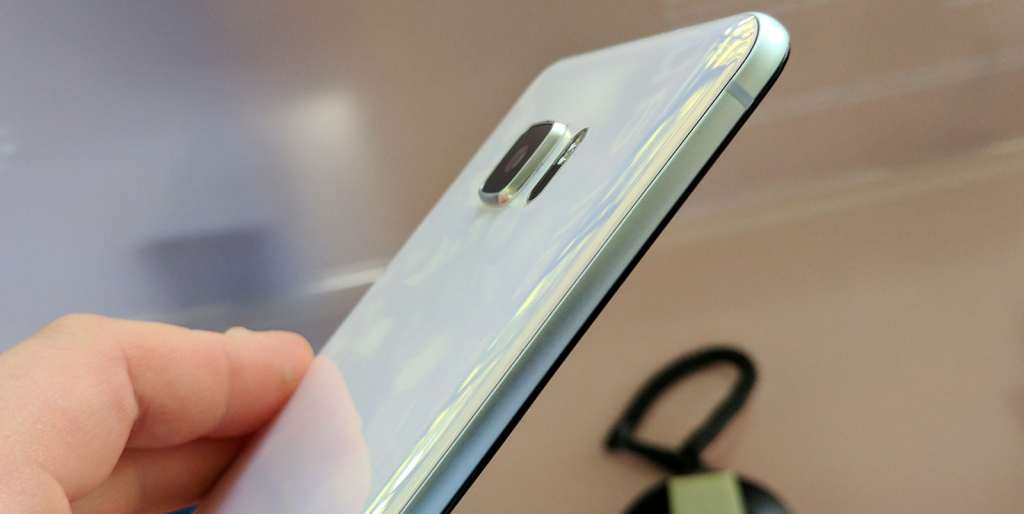 We're also keen to play with the design, because like so many manufacturers, HTC is going with glass.
Gone is the all-aluminium of the past few years, and instead now we have an elongated glass tear, with a slick, shiny, and impossible to keep clean design that you just know is going to take your fingerprints, hold on, and never let go. Without doubt, this is a seriously pretty design, but it's also one that you'll struggle to keep fingerprints off, because, well, it's glass, and shiny, and reflective, and about ever other adjective you can think of that has to do with light bouncing off a surface.
There are other things we're not mentioning here (but are now), such as the 5.7 inch Quad HD 2560×1440 screen size with Gorilla Glass 5 that should do a lot for protecting a phone that will be slippery and also highly droppable, the 12 megapixel camera on the back supporting HTC's second-generation "UltraPixel" technology for low-light capture, the front-facing camera with 16 megapixels selfies and support for its standard 4 megapixel UltraPixel technology if you're in lower light, and even the inclusion of Category 11 LTE offering speeds as high as 600Mbps down and 50Mbps up.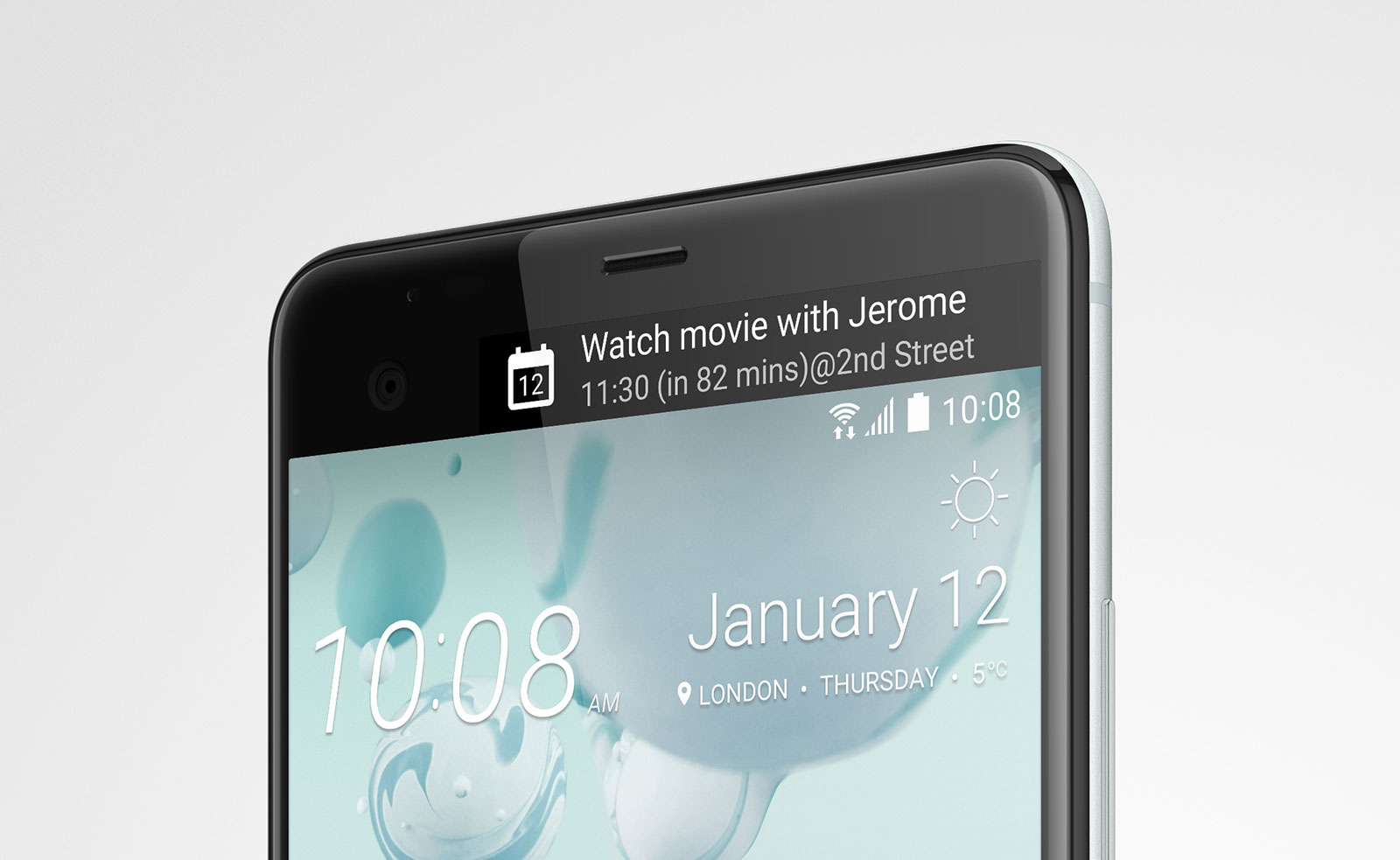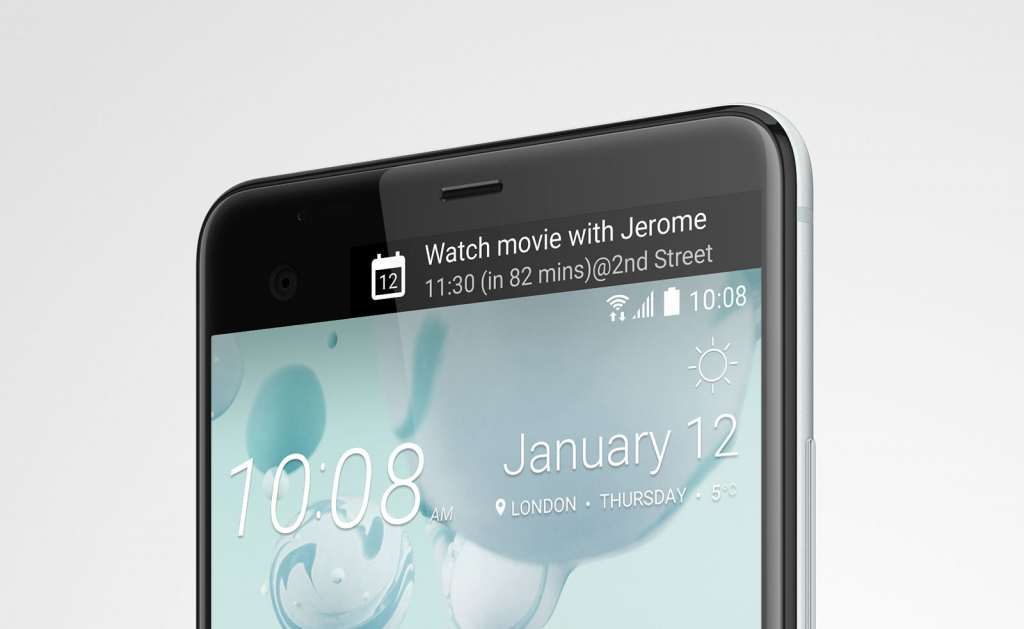 And all up, the U Ultra looks and feels like a stellar device, but we're a little concerned it still might be behind the times. Even just a bit.
Inside, there's Qualcomm's Snapdragon 821 chip, a slightly out of date chip that won't make a lick of difference to most people until they see the spec sheet that something new is out. There's also no waterproofing, something HTC told Pickr came down to a design issue. And that modem inside isn't rated for 1Gbps, which is what we're expecting out of all the new major flagships next week.
And this will be in a $1199 phone, making it well and truly flagship, but possibly just marginally out of date.
We hope that's not the case, and that the HTC U Ultra proves it has the stuff to compete, because it feels better than it looks, and it looks like a computer generated product you can actually hold, almost as if the liquid metal guy from "Terminator 2" grew happier, changed colours, and figured he could market himself as a smartphone because it made people smile.
Even if the U Ultra doesn't quite nail the marks, HTC has a back-up plan made for the upper end of the mid-range phone market, something that does appear to be changing as mid-range takes on the old pricing for flagship.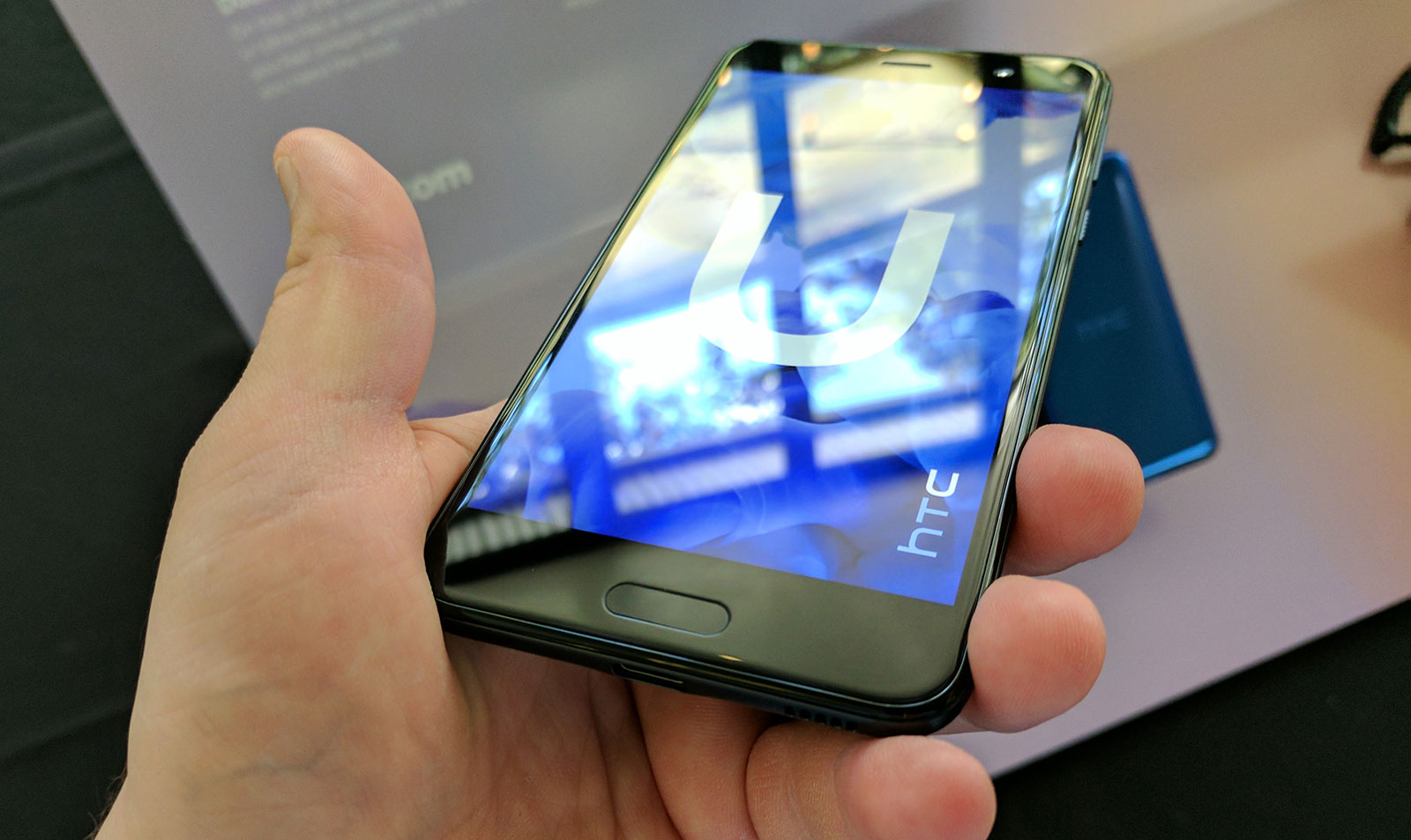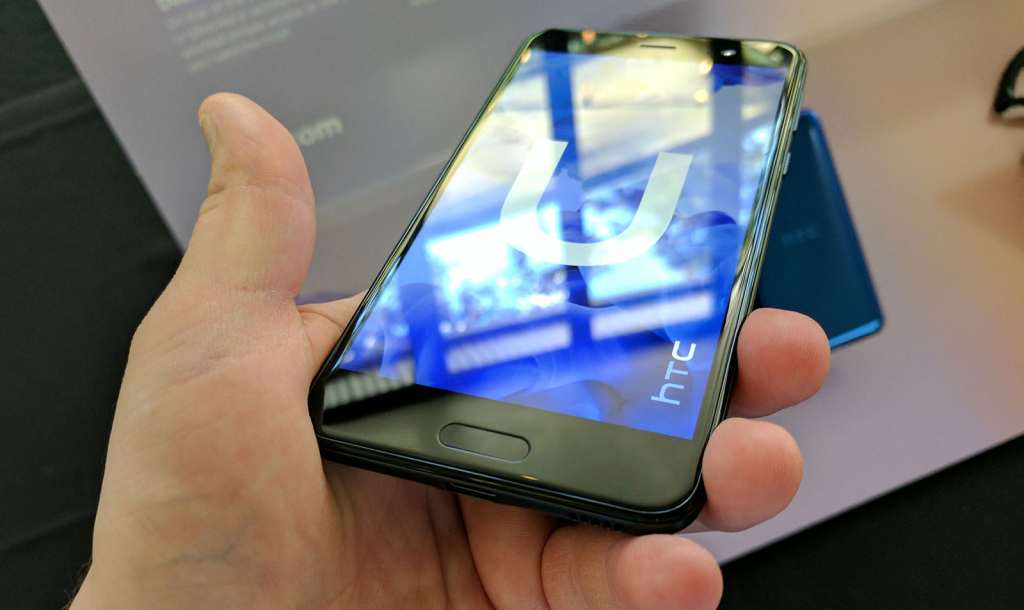 The $799 U Play is that option, delivering a similar look and build, but without that extra screen, without the four microphones, and with a change in hardware to make it, well, closer to what you might see in the mid-range.
There's a 5.2 inch Full HD display here, two 16 megapixel camera (with the camera front-camera as the HTC U Ultra), HTC's Sense Companion AI, and the same omission of a 3.5mm headset jack. We're not sure if that last one means HTC will pack in the same premium microphone-equipped earphones as its U Ultra sibling, but that'll be one of the first things we look to find out.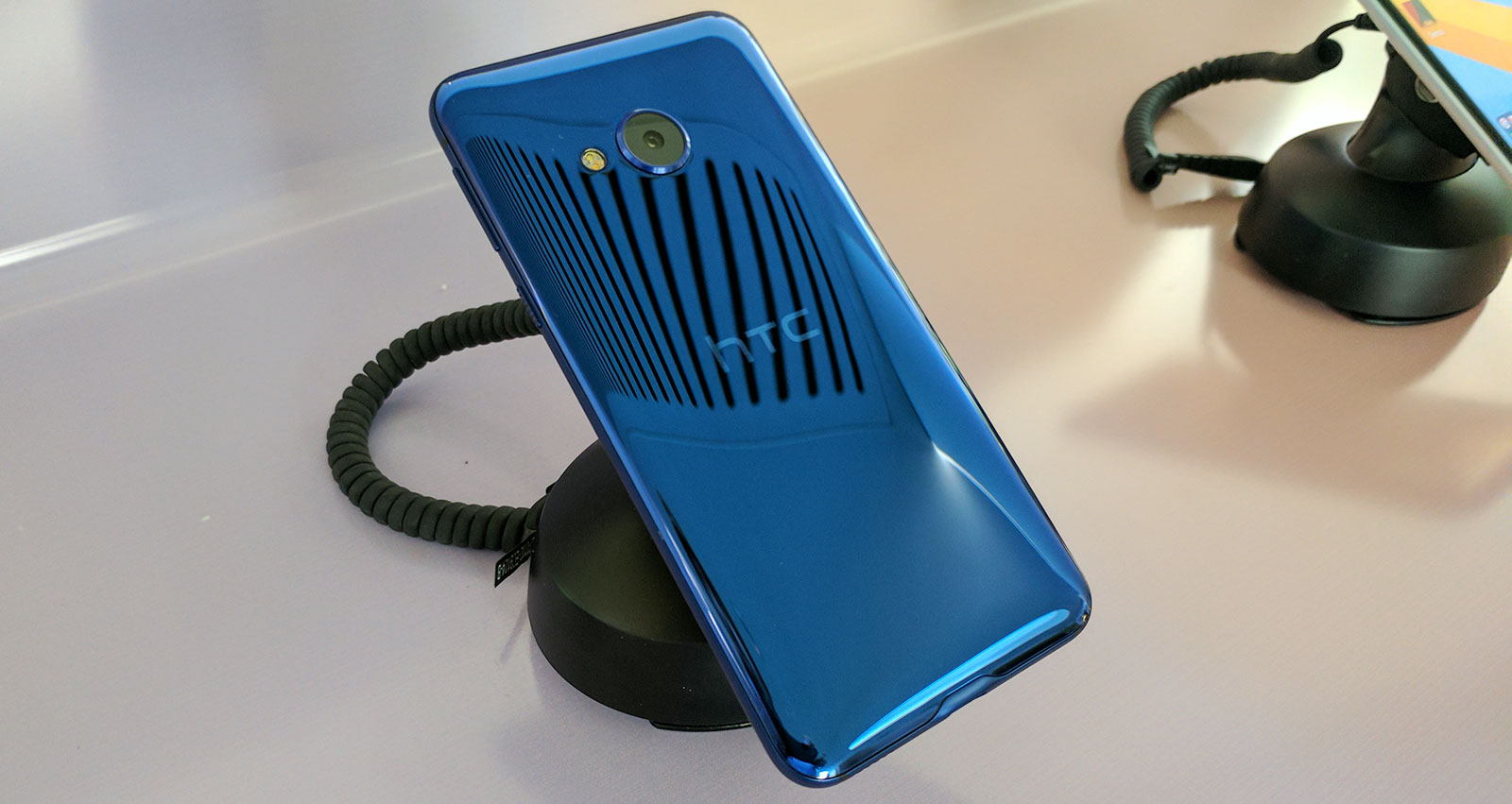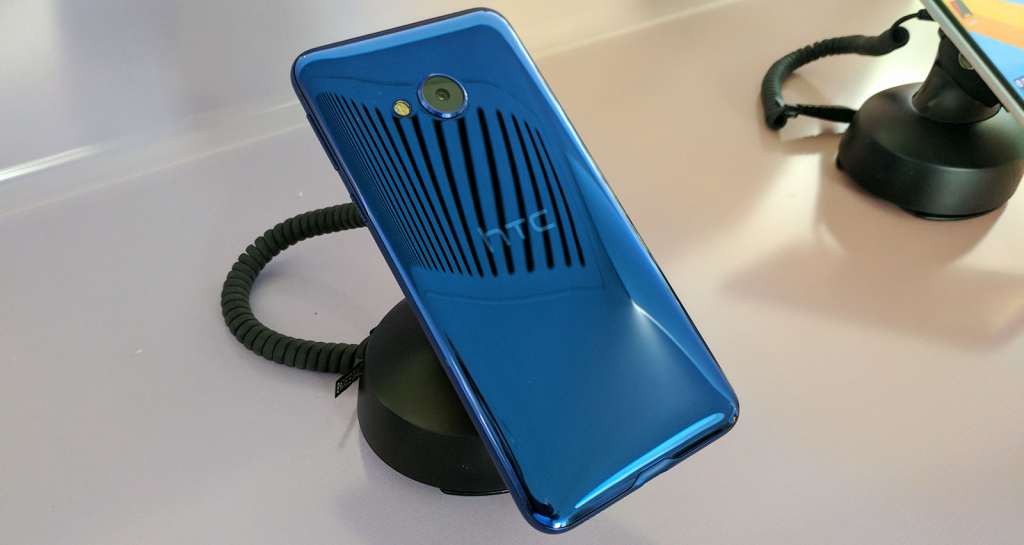 Both are available from March 8, with Vodafone the exclusive telco for the foreseeable future, though you'll find both outright in JB HiFi and Harvey Norman stores from the same date.