No stranger to releasing phones, the Oppo R17 Pro is one of the prettiest and most individual smartphones all year, offering a design, feature set, and paint job you'll marvel at. Is it worth your money, too?
Slick. Blue. Pink. Crazy. These are just some of the words that come to mind when you first see Oppo's new phone. That is if you get it in the colour the company is really pushing: Radiant Mist.
It's not black, white, silver, or gold. It's something unique and eye-catching, and in an era when phones can come across as same-samey, it's a little bit of a metaphor for the rest of the phone.
Does it succeed, and is the Oppo R17 Pro a phone that delivers at its $899 price point?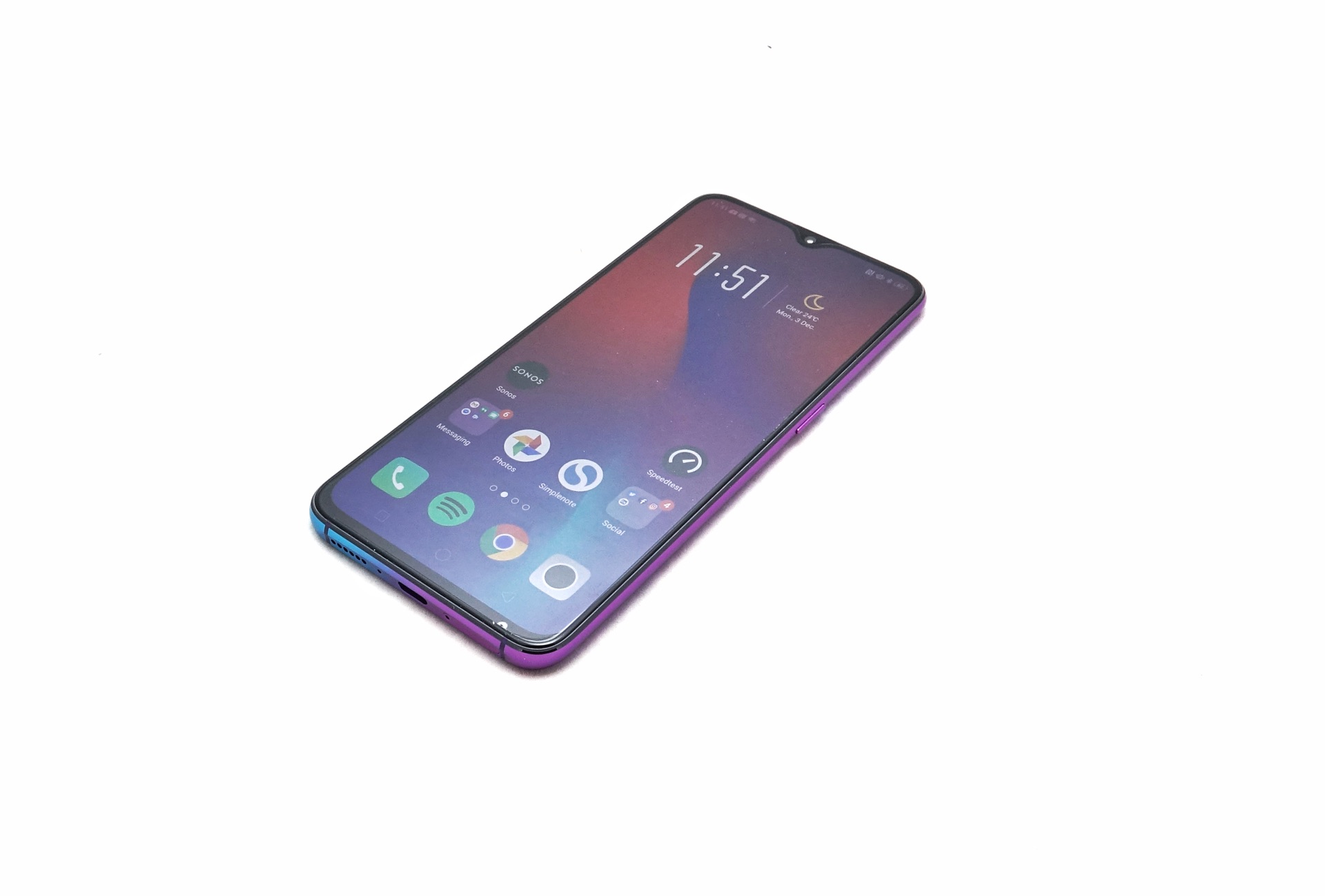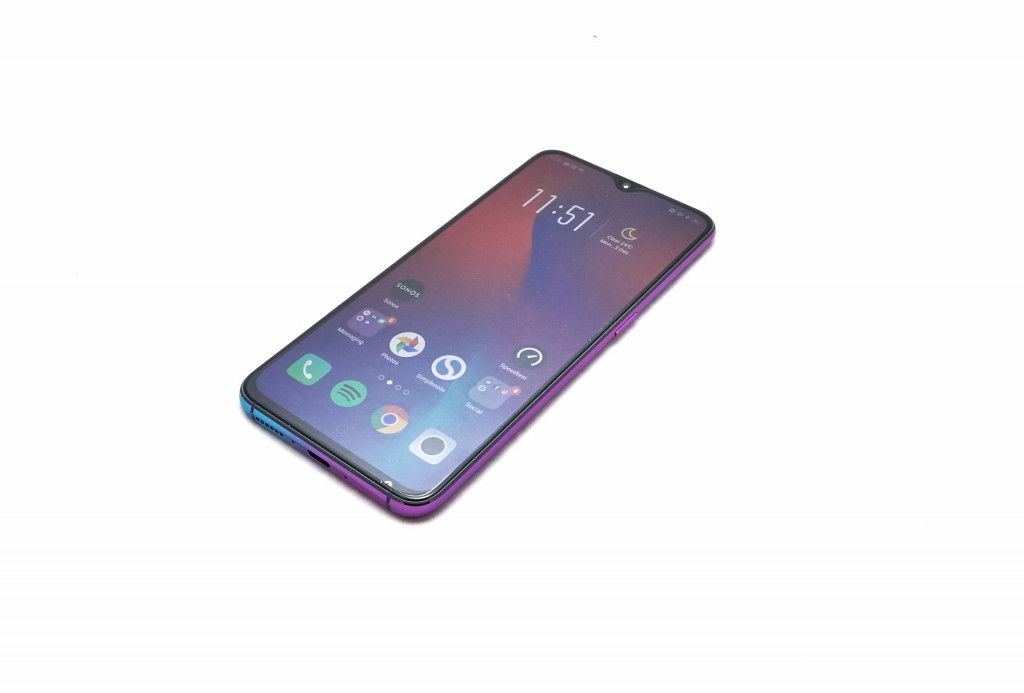 Design
Premium phones can kind of look similar these days, what with the glass front and back connected by a strip of metal in the middle, and the Oppo R17 Pro is no different in this regard.
Except it also is a little different, adopting some of the craziest yet most unique and truly individual paint jobs we've ever seen.
The official name is "Radiant Mist", but at least one journalist has referred to it as "Unicorn", and we're inclined to agree: it's almost as if a flock of the things rocked up and painted the phone in their magical image before returning to Scotland to hide in the hills of Loch Ness where they admire their visage as the national animal on any flag flying high nearby.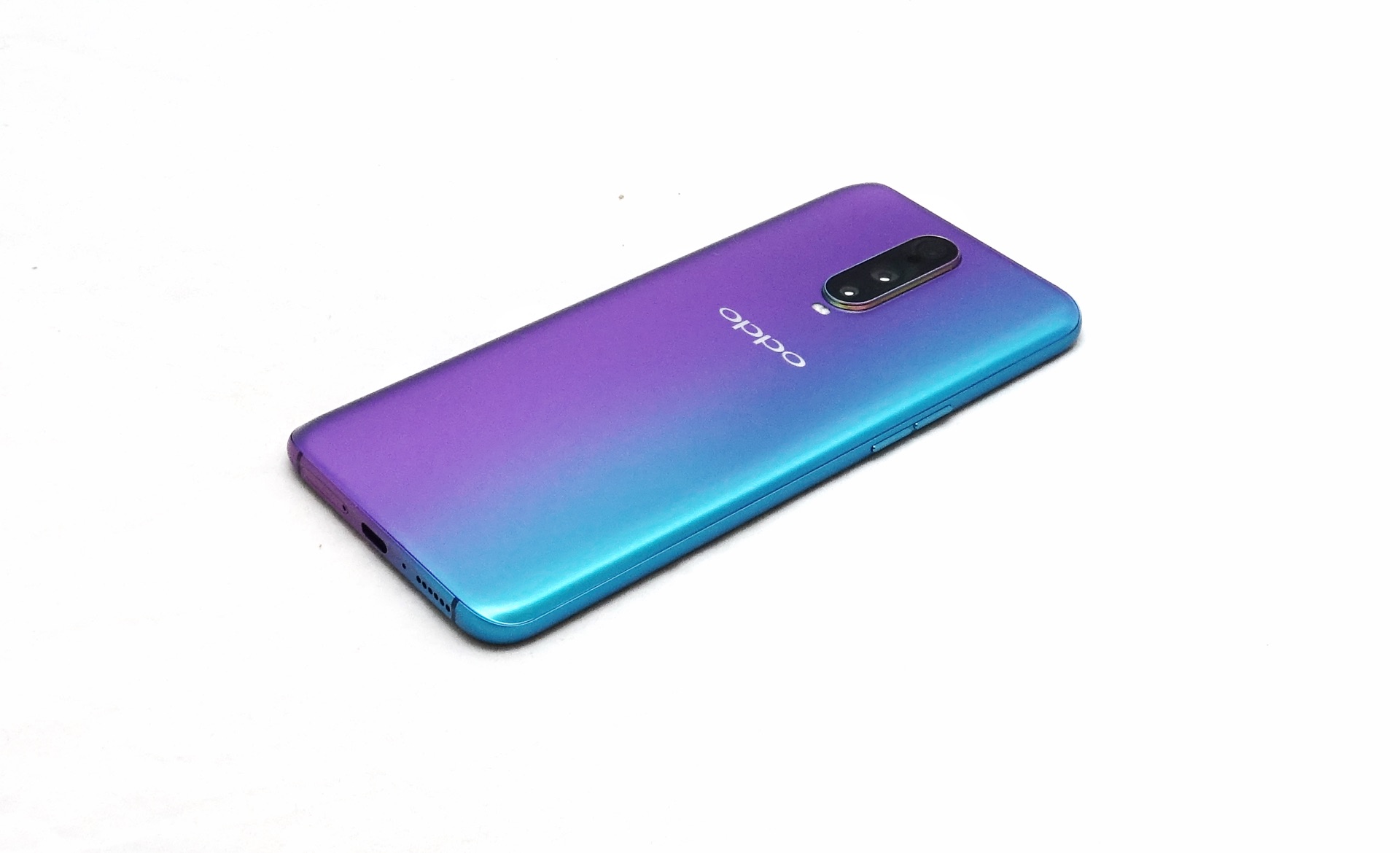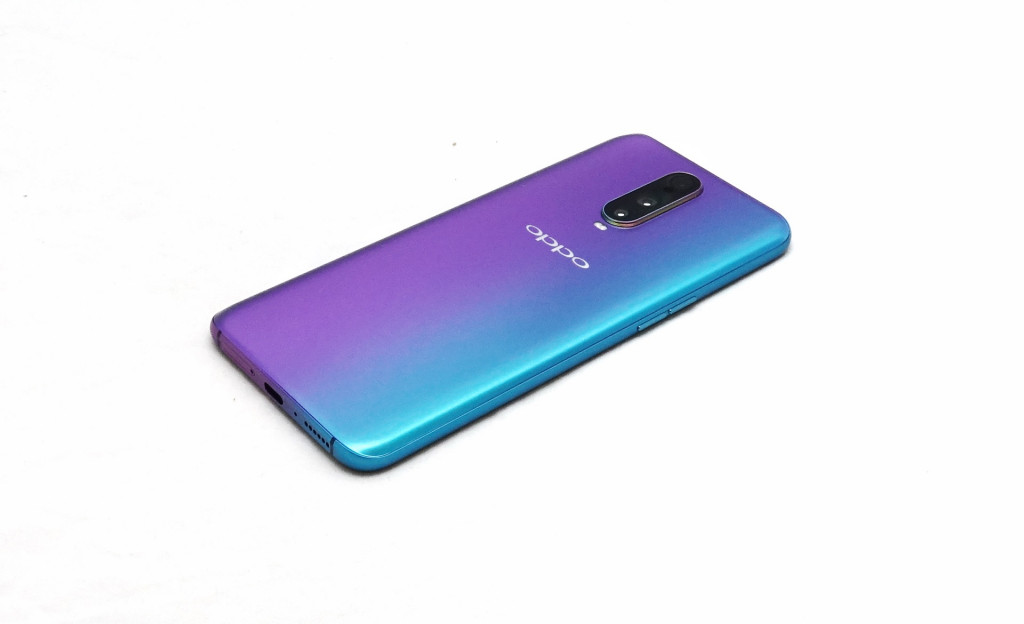 It's blue and pink and everything that blends between, and while it's not going to be for everyone, it's about the most unique paint job we've ever seen for a phone. Huawei's twilight on the P20 Pro was really lovely, and this is as striking, punching out with a matt finish that is both eye catching and yet subdued. Oppo has delivered a finish that truly makes you feel like you have a one-of-a-kind smartphone, at least from the back.
From the front, it looks like practically everything else today, with a full-view screen adopting the tiniest of notches you've ever laid eyes on. It's not the all-view screen of Oppo's Find X, but it's still very pleasing on the eyes.
Features
That screen is one of the main features, with a massive 6.4 inch screen in the Oppo R17 Pro, and one that supports a pixel density of 402 pixels per inch thanks to the Full HD+ resolution of 2340×1080.
It also has Corning's Gorilla Glass 6 protecting that front, as well as the back, and as usual with Oppo's phones, there's a screen protector already applied out of the box.
A camera sits in the small notch found in the screen, and the smallest of bezels on the side and bottom, as well.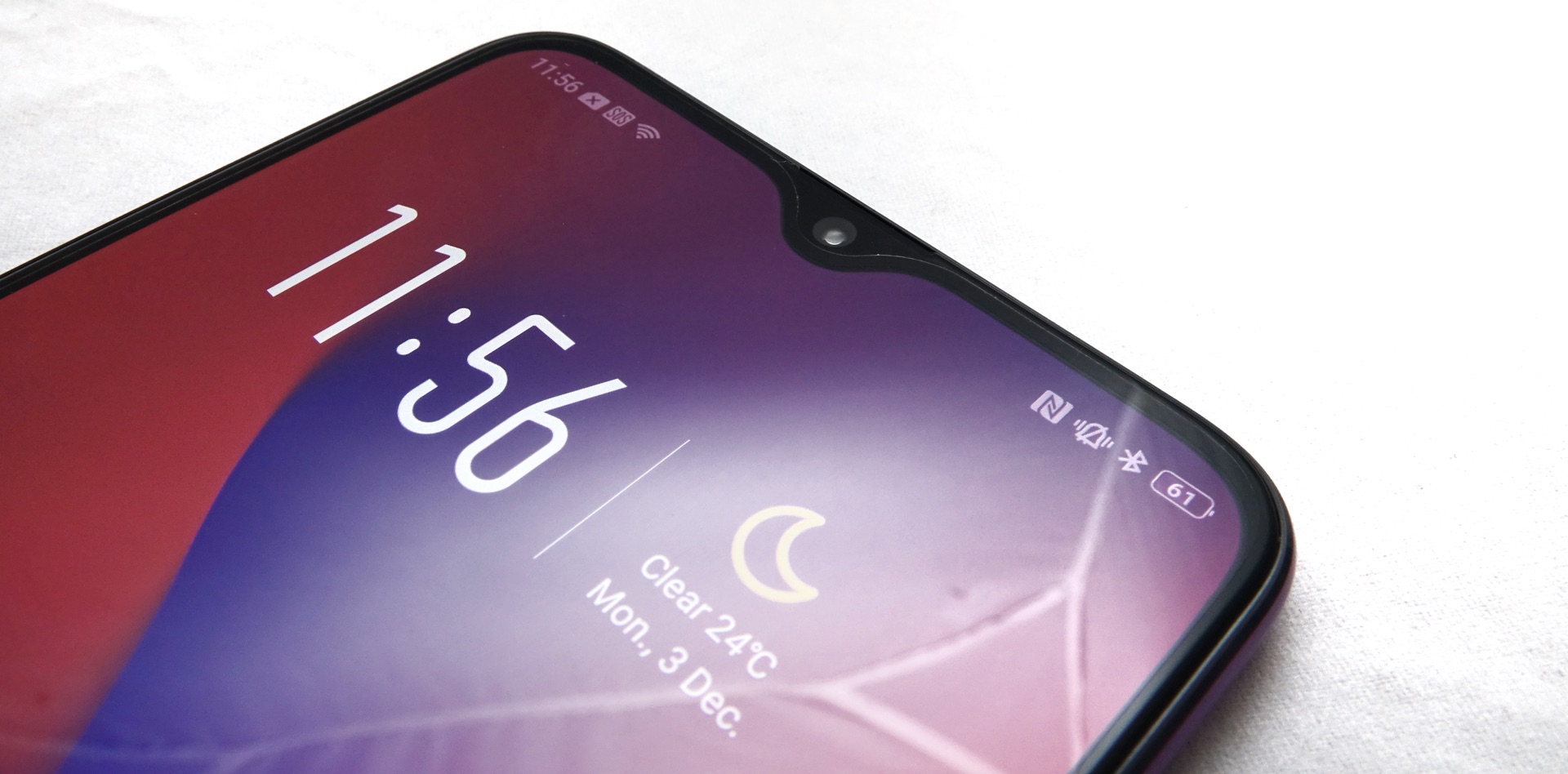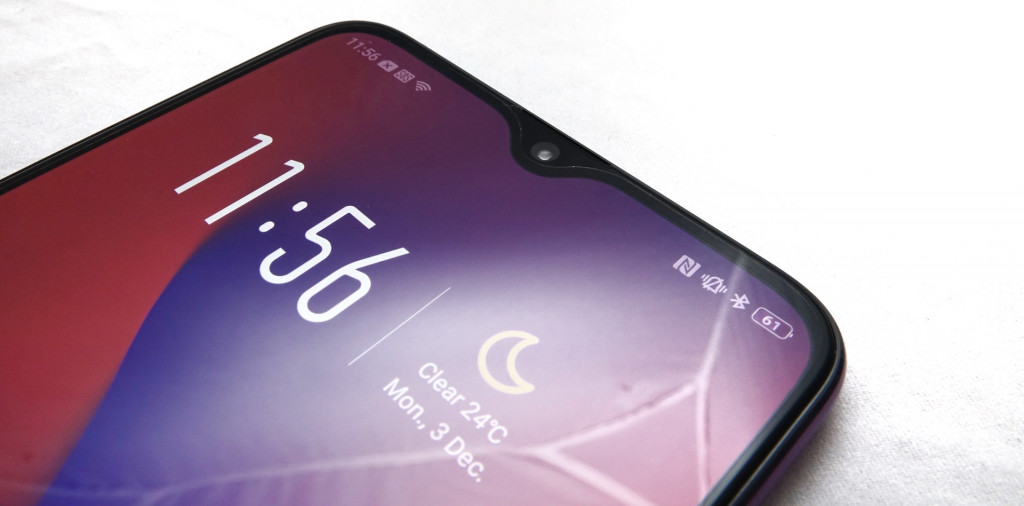 Underneath that technology, however, is all the stuff that makers the Oppo R17 Pro tick, including Qualcomm's eight-core Snapdragon 710 complete with a part of the chip dedicated to artificial intelligence, as well as 6GB RAM and 128GB storage.
While the chip is new, the RAM and storage are about on par for an Oppo R-series device, except for one thing: the latter of these is not upgradeable. Like the flagship Oppo Find X, the 128GB storage is the very maximum on offer, with no way to change it.
You'll also find Google's Android 8.1 "Oreo" on the Oppo R17 Pro, though it's a version of Android skinned with Oppo's ColorOS, designed to look more like Apple iOS than anything Google releases.
And there are cameras, as well, something you'll be shocked to learn. In fact, the cameras are quite important on Oppo's R17 Pro, with three on the back and one on the front.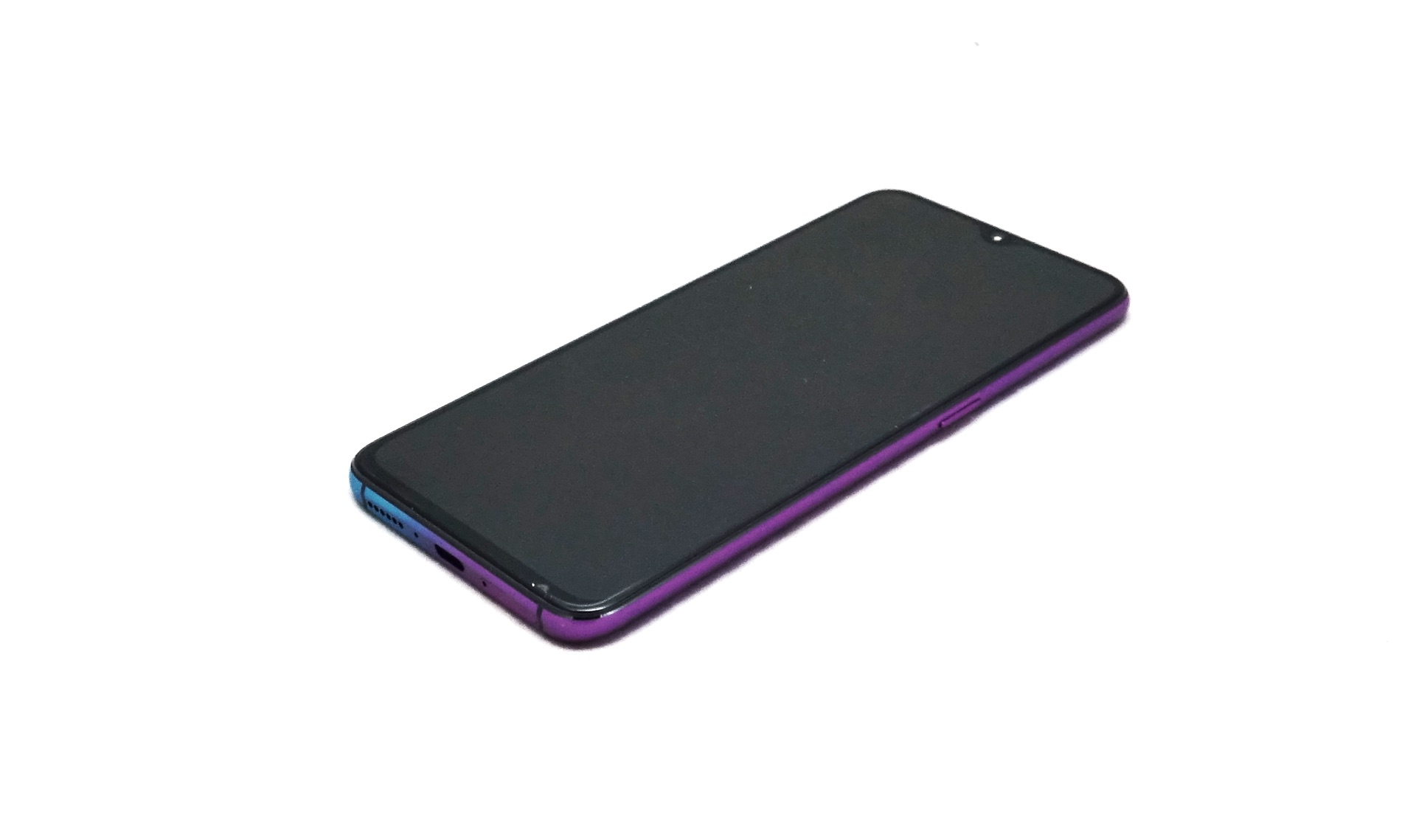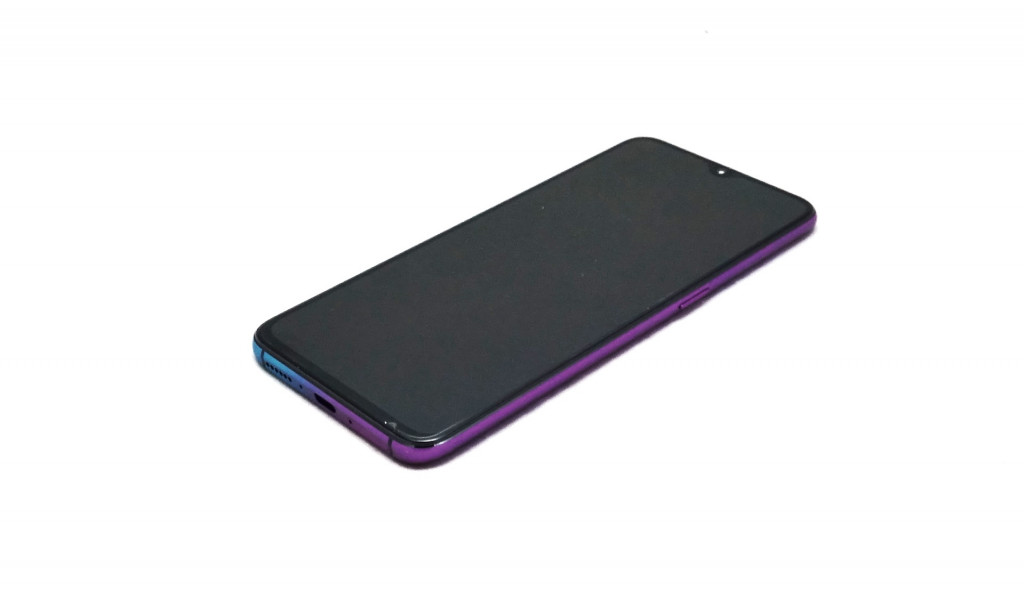 On the back, Oppo has provided a 20 megapixel F2.6 camera for most situations, a 12 megapixel camera with dual apertures ranging from F1.5 and F2.4 for low-light, and a rather unique camera in a "Time of Flight" camera for measuring depth and range measured at under half a megapixel, or 0.43 megapixels to be precise. This configuration can potentially be used to provide a greater understanding of depth and work in tandem with new apps designed to take advantage of it, though we're not sure the Oppo R17 Pro will necessarily arrive with any.
Outside of that truly unique set of cameras on the back, there's a 25 megapixel F2.0 camera on the front.
Connection-wise, Oppo has gone with the trend of pulling back on physical ports, with only USB Type C on the R17 Pro. That's used for data, charging, and audio, though there are more options for wireless.
As such, you'll find 802.11a/b/g/n/ac Wifi, Bluetooth 5, GPS, Category 15 4G LTE, and Near-Field Communication (NFC), as well.
There's also a facial scanner here for security, as well as a fingerprint sensor built directly into the screen, much like it was on the Huawei Mate 20 Pro, giving you two security options.
Finally there's the battery, which is very unique, totally 3700mAh, but made of two 1850mAh batteries connected together, and tied with one of the fastest charging systems for many phone, delivering a 50 watt charging system. The batteries are not removable.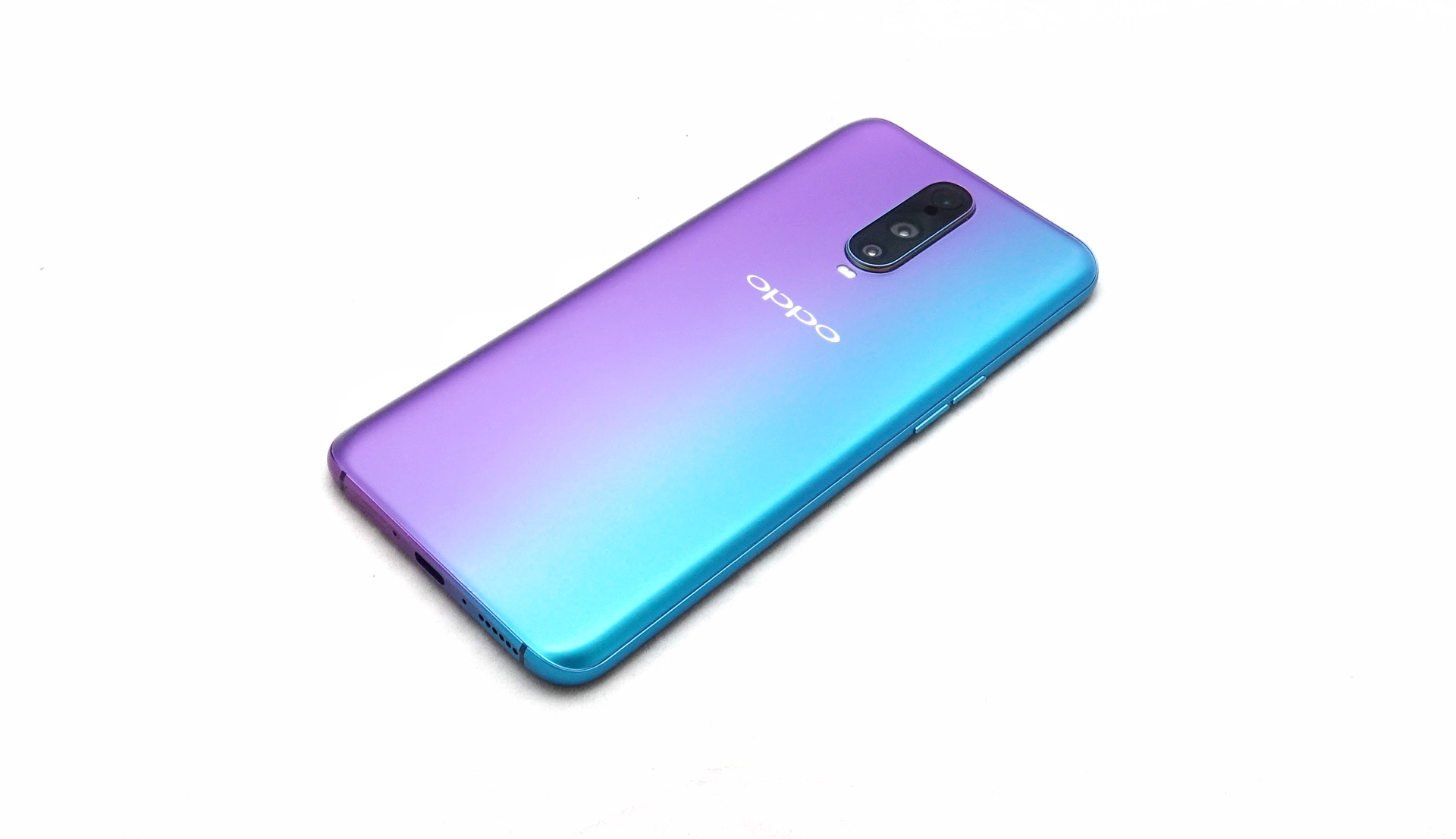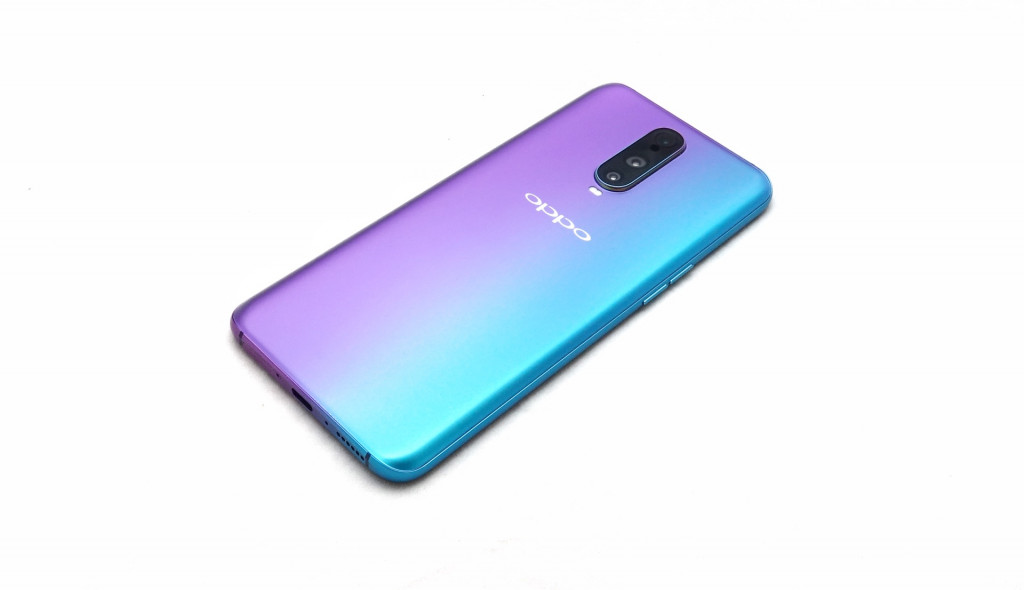 In-use
The specs and paint job might have changed from where they were on the R15 Pro, but that doesn't mean Oppo has changed everything.
In fact, the operating system looks very familiar simply because it's still Oppo's take on Android, which means it's somewhere between how an iPhone looks and what an Android runs like.
You don't get the choice of app menus like you do on a Huawei or Samsung, but to Oppo's credit, using the R17 Pro is slick and easy, and if you're used to the simplicity of an iPhone and prefer it, you'll be at home here.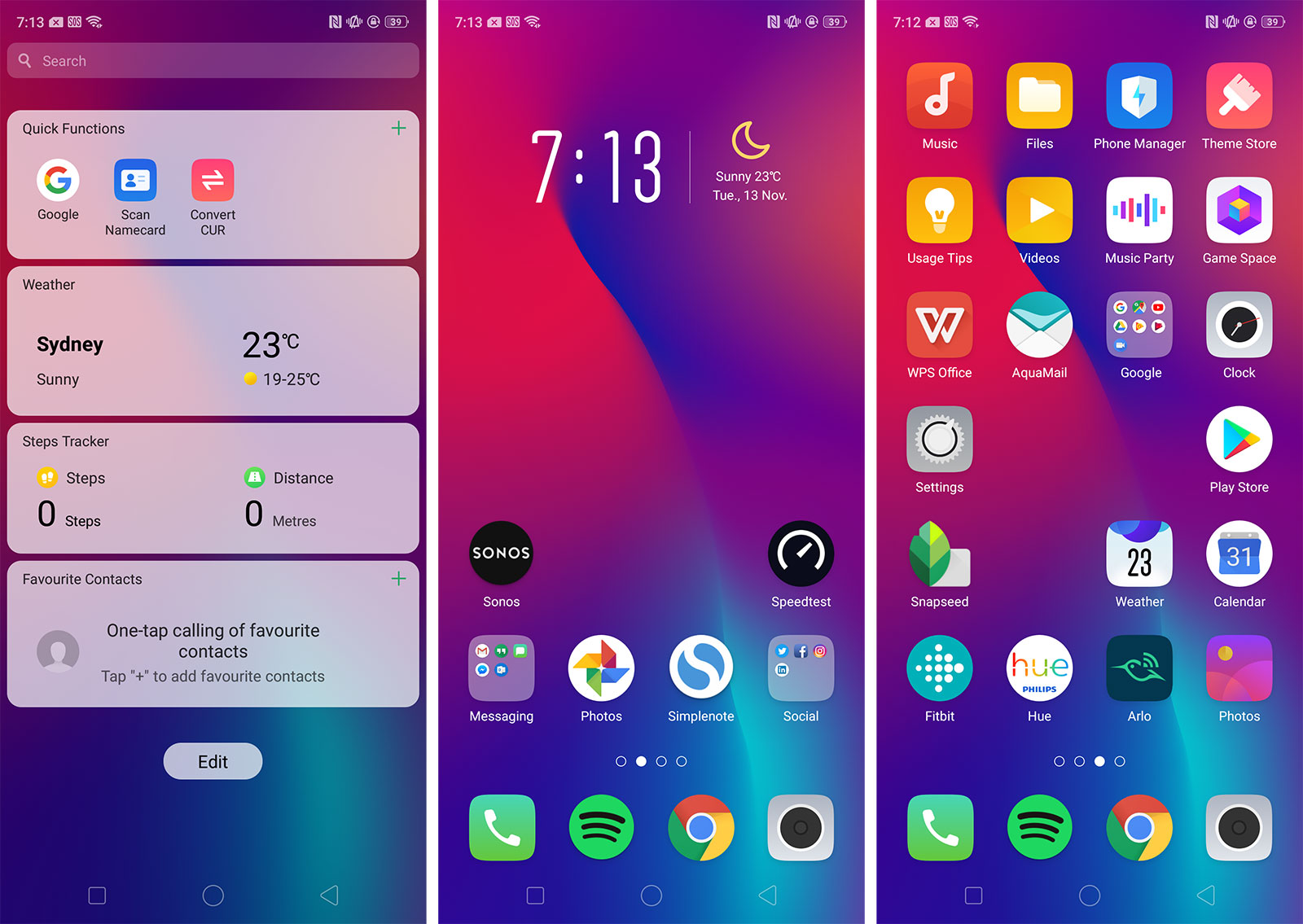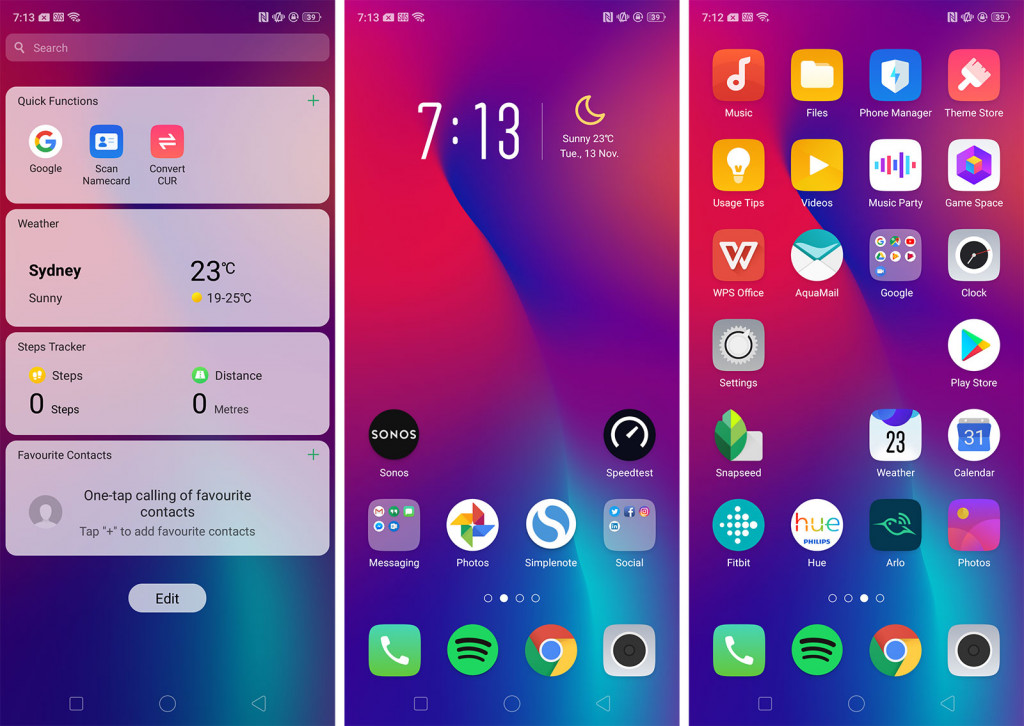 Performance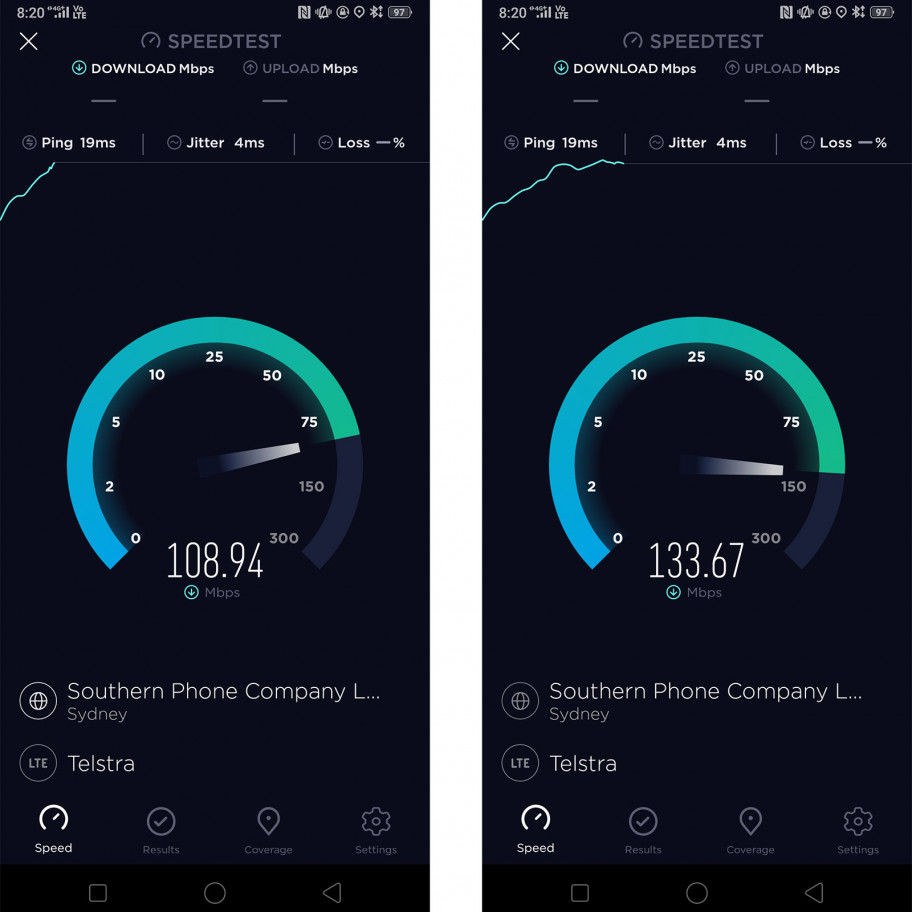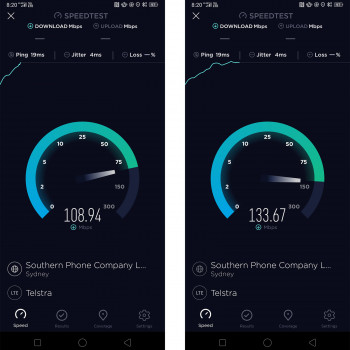 Performance is also pretty strong, too, even though Oppo's chip isn't necessarily best in class. Instead, it's a chip that is slightly beyond the mid-range, and paired with 6GB RAM and 128GB storage.
On the plus side, you shouldn't have many issues with the performance, with little to no lag and a slick operation despite how iPhone-like everything is. On the downside, you only have 128GB of storage to work with, though "only" seems quite stretched since it's a reasonable amount.
Mobile performance is also decent, and while it won't hit the gigabit speed limit like so many flagship phones, our speeds maxed out at 140Mbps in Sydney's CBD, which was plenty fine for as phone released in 2018.
Camera
One other thing is super important for a phone released in 2018, and that's camera. This year, the focus is on cameras that do more than take the odd snap from close and far, with special attention paid to low light and night captured imagery.
To help with this, smartphone cameras are turning to specialist concepts, such as monochromatic sensors to improve contrast and clarity, or low aperture setting to let more light in, or laser autofocus, and so on and so on.
Oppo's take on improving the camera comes from a mixture of three cameras, one of which is unlike any other you'll have seen on a smartphone before.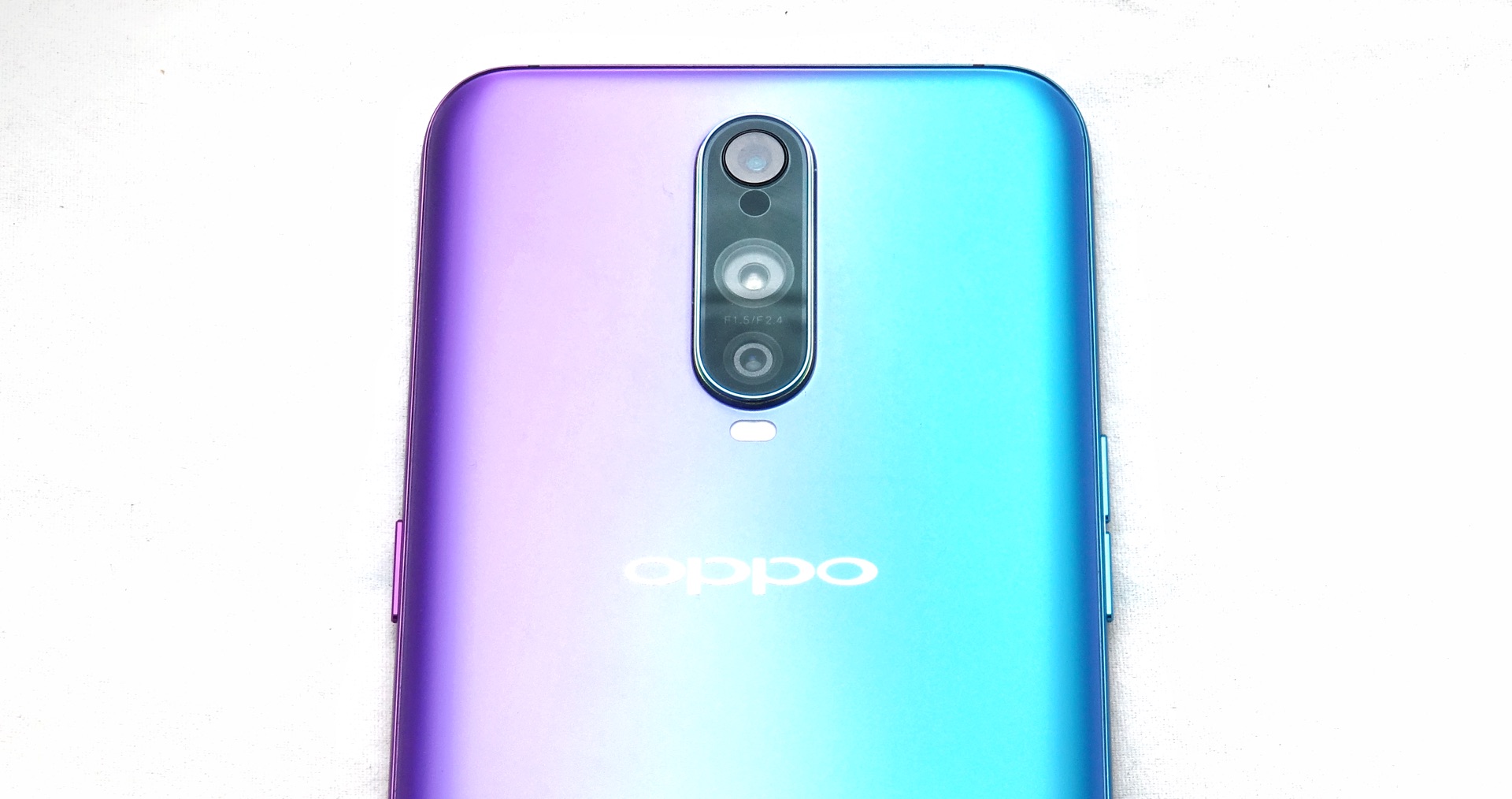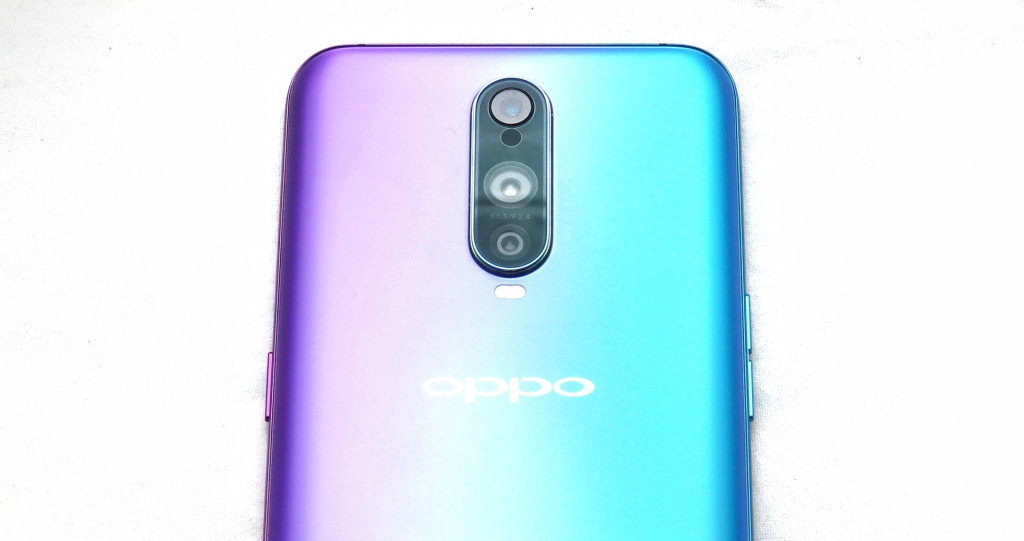 It's called a "Time of Flight" camera, or "ToF" for short, and it measures infrared light to understand depth, with the theory being that this bolsters detail in photography.
In some ways, it almost sounds like Oppo's use of a ToF camera is there to assist the autofocus system and augment the imagery with more detail, and it might work, given the image quality on offer is better than we've seen prior from Oppo.
Daylight images are crisp, and low-light isn't bad either, no doubt assisted by Oppo's dual-aperture lens system, which is the four like it to arrive, just after Samsung's two S9 models earlier in the year, and Samsung's Note 9 more recently in September.
Oppo has also included a low-light image stacking mode in "night", which appears to do exactly what Huawei's and Google's does, bracketing several images and layering them on each other for a shot at night that is surprisingly good provided nothing is moving, great for low-motion and landscapes in situations where even great low-light cameras are going to struggle.
There's also a portrait mode, so you can can achieve some lovely soft background images of people, and while the clarity isn't as razor sharp as on other flagship phones, it's not bad either, resulting in some great photos.
Even the selfie camera up front isn't bad, offering 25 megapixels of selfie goodness, though you may want to pull back on that beauty mode and let your skin's natural clarity shine through.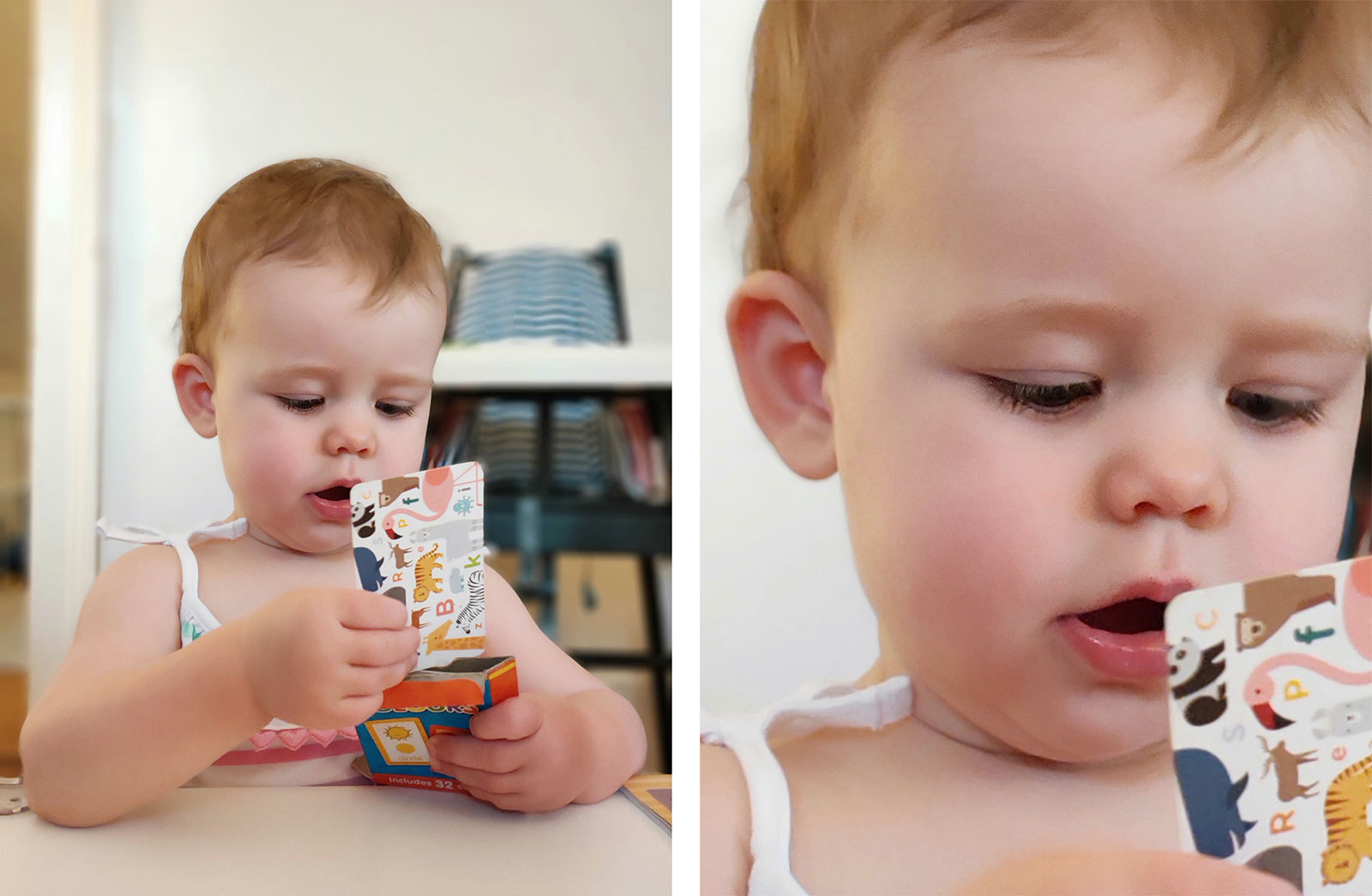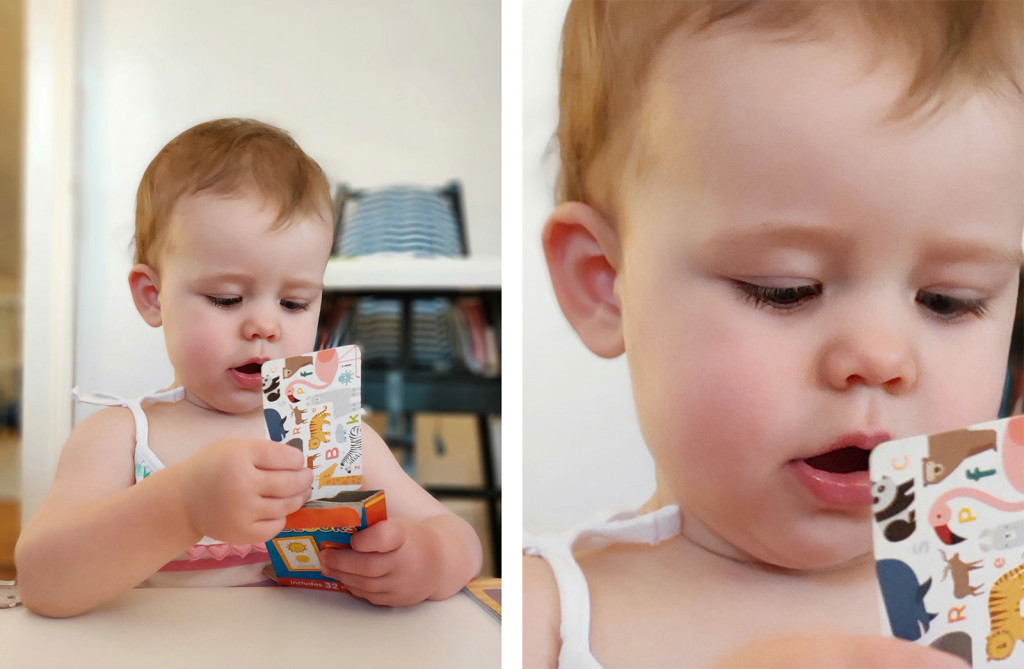 About the only issue we have is with that: clarity. Simply put, the Oppo R17 Pro camera needs more of it, and up close, the images don't really have the sharpness we desire out of smartphone cameras. That's not to say it's bad, only that it could be better.
For the most part, however, Oppo's R17 Pro is a strong camera, and able to hold its own against other flagships. And credit to Oppo where it's due, because while the Time of Flight camera has yet to prove itself in a major way, its inclusion helps to make the Oppo R17 Pro and its camera system truly individual.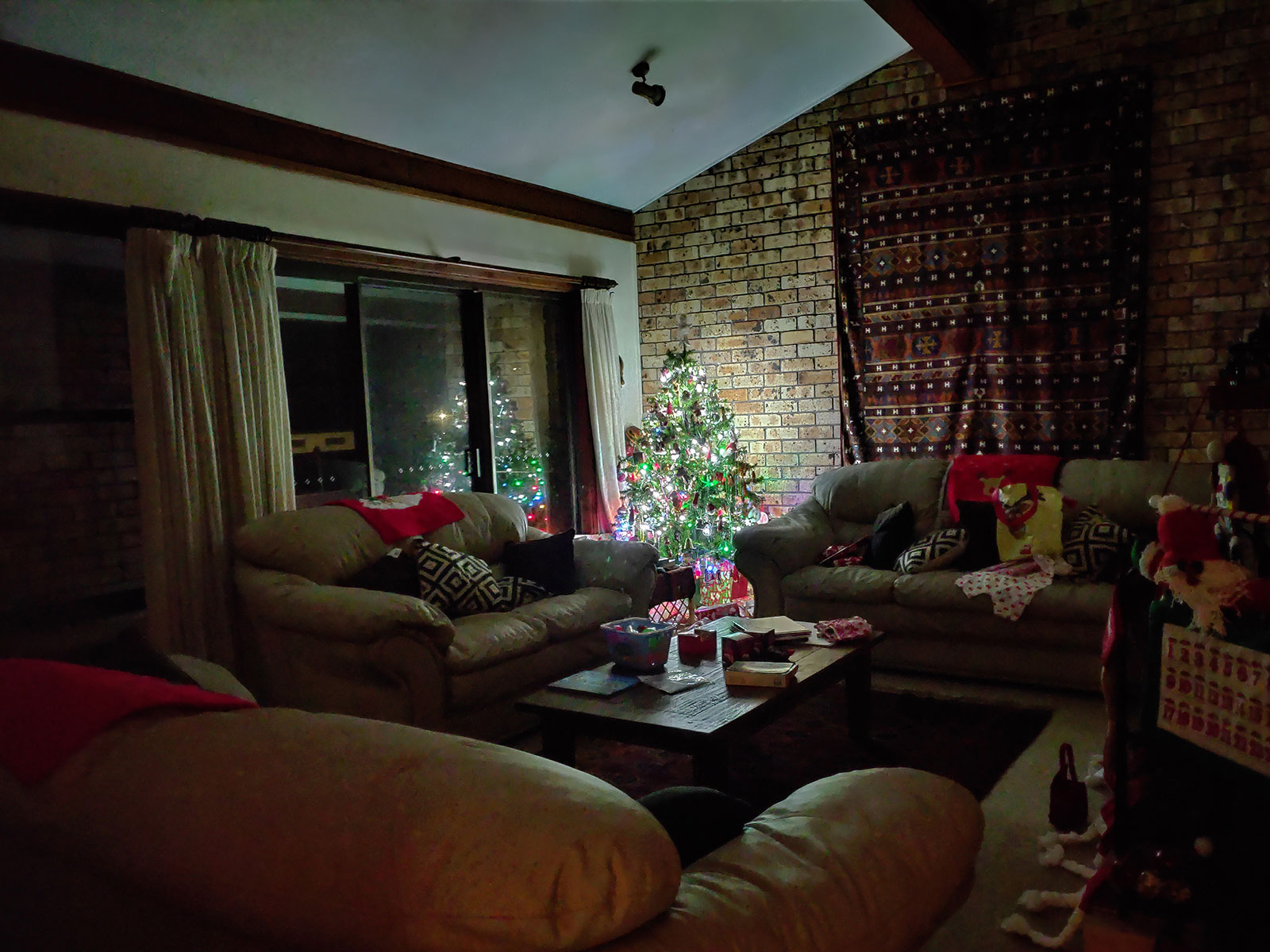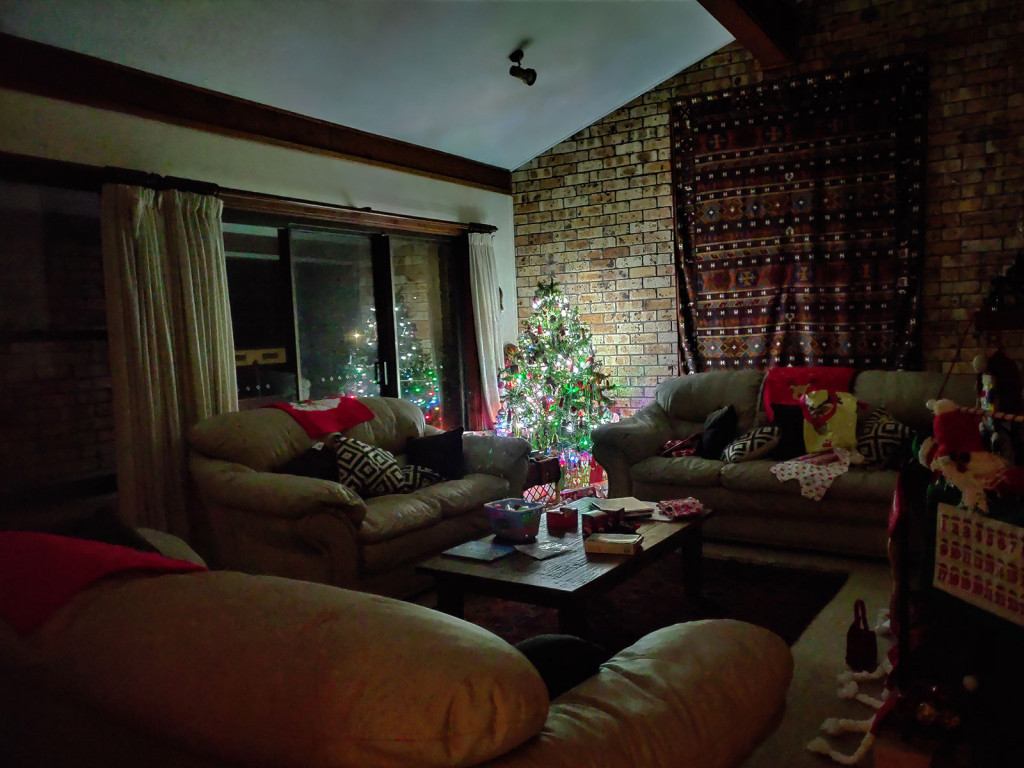 Battery
While that camera system is truly individual, the battery is even more interesting, comprised of two battery modules that work together to produce a faster charge time.
That adds up to a battery that can do something few phones can achieve, delivering a very fast charge using Oppo's included charger.
This technology is a great inclusion, though you do miss out on wireless charging in the R17 Pro, so it kind of needed something to fill that gap.
Fortunately the battery life is decent enough to let you achieve more than a day, rocking a day and a half in our wearable-connected and wireless headphone test. That's a little over a day of web surfing, picture taking, music listening, online socialising, and the usual talking and texting you expect a smartphone to do.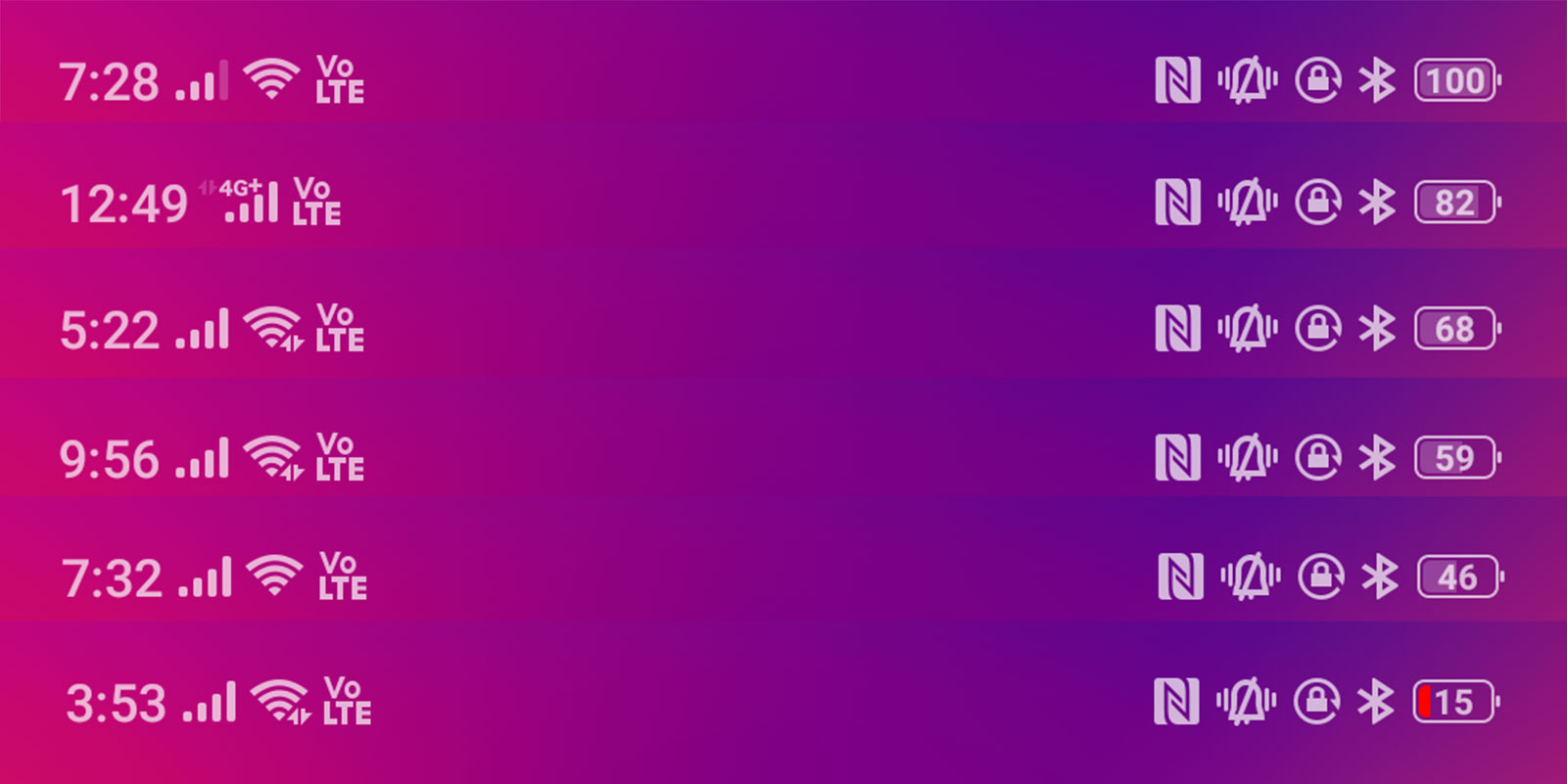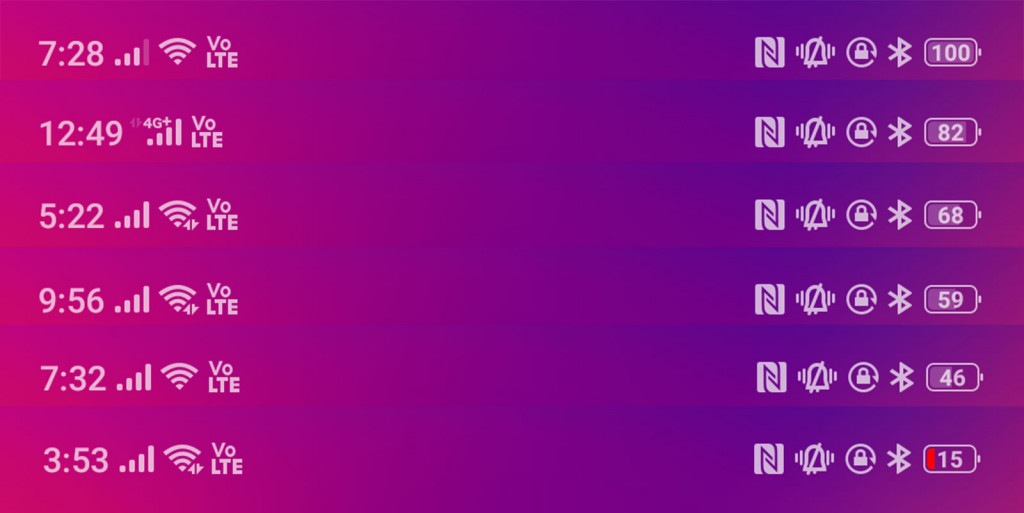 Value
Pricing is also an area Oppo does well in, though that should come as no surprise since it's something Oppo has become known for.
Technically it's the replacement for the excellent R15 Pro, which means it takes the price spot, too, coming in at $899.
For that price, you get a decent camera, an in-screen fingerprint sensor, and two things Oppo hasn't exactly been including a lot of, with Near-Field Communication and USB Type C.
That's not bad, and given that the high-end is now closer to $1500 and higher, Oppo has managed a decent balance of value here, for the most part, anyway.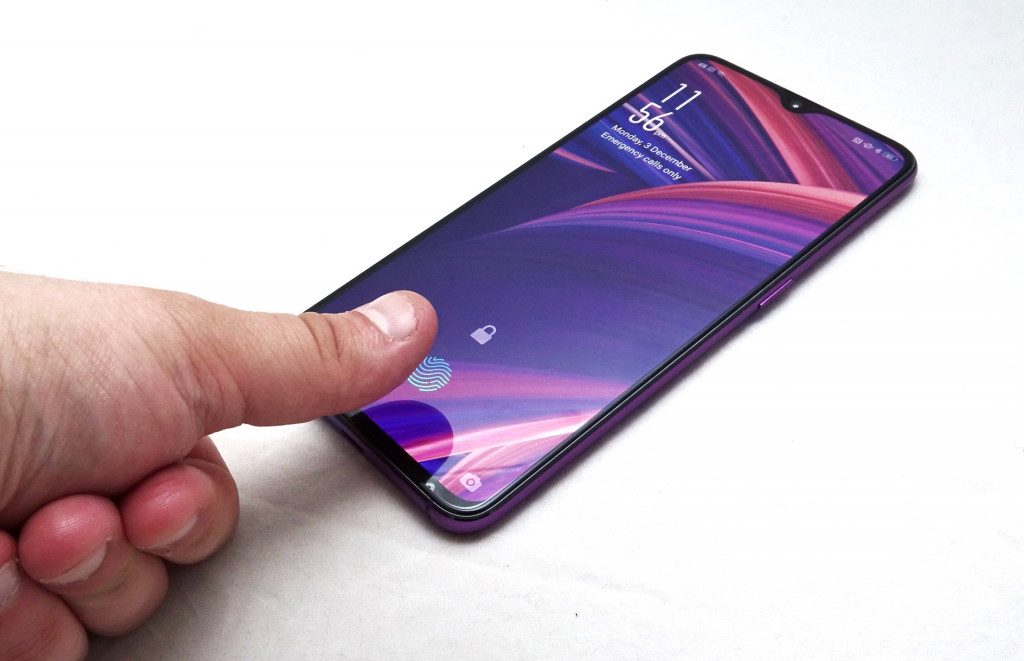 What needs work?
Confusingly, the things that need work are the things Oppo has missed out on, and some of them are things the company should know better on.
Things like water resistance, which appeared on its predecessor, the Oppo R15 Pro, but some how kisses out on the new model, the Oppo R17 Pro. Removing such a lauded feature is just plain confusing, though it shows an Oppo going its own way, and not sticking with the trends.
Like wireless charging, which is also not part of the R17 Pro's feature set. It's a confusing omission, because the glass back would certainly suggest wireless charging would be a part of the feature set, given glass or plastic backing tends to be the requirement, but no, that's not here, either.
And neither is upgradable storage, with a fixed 128GB found in the Oppo R17 Pro. It's certainly a tolerable amount, and we've seen Huawei and Oppo join Apple and Google in this practice this year, but that doesn't mean we approve. We'd prefer if that extra SIM slot on the R17 Pro doubles as either SIM or microSD storage. Hey, there's even the new NM memory format if Oppo is worried about size.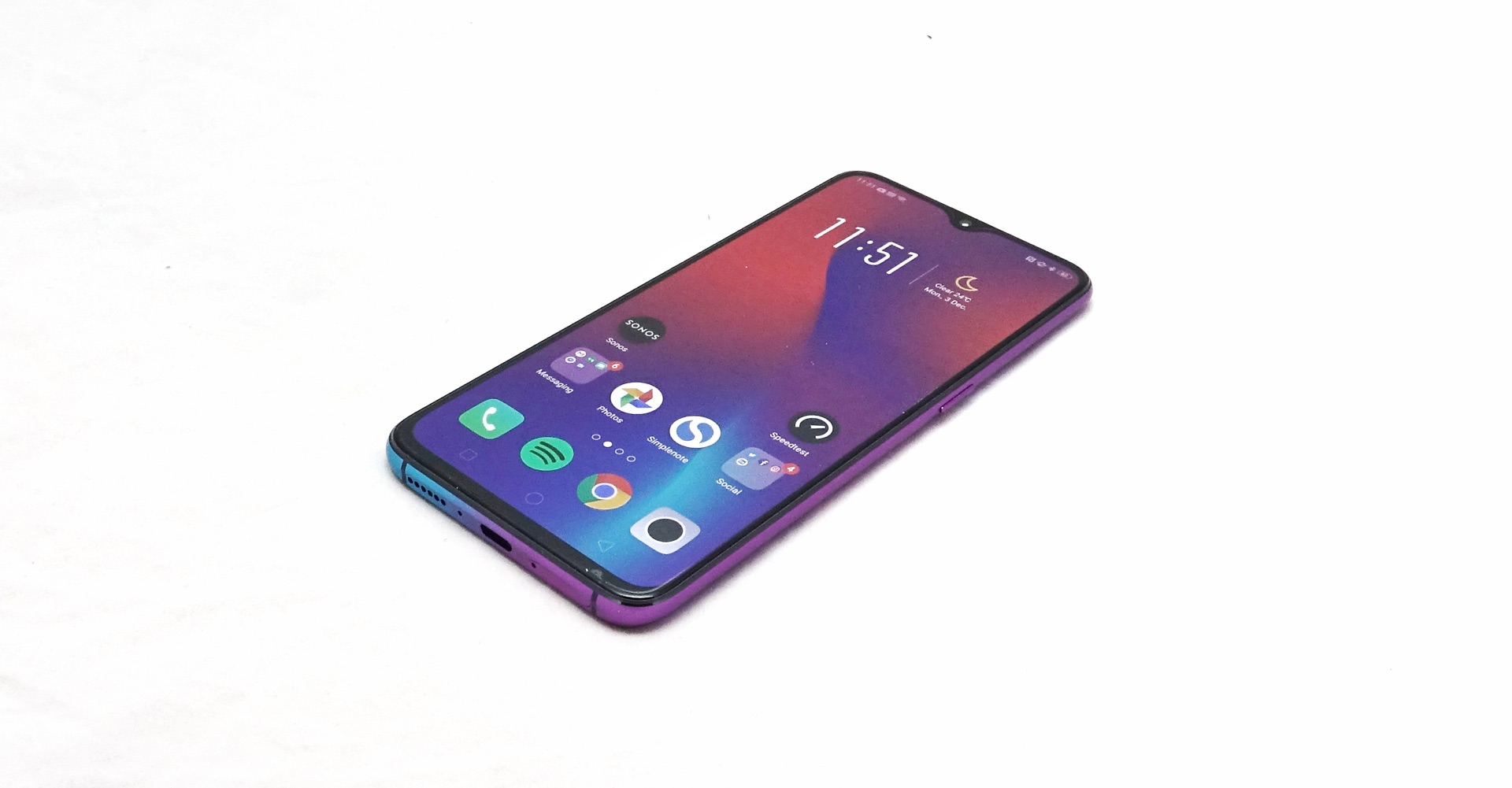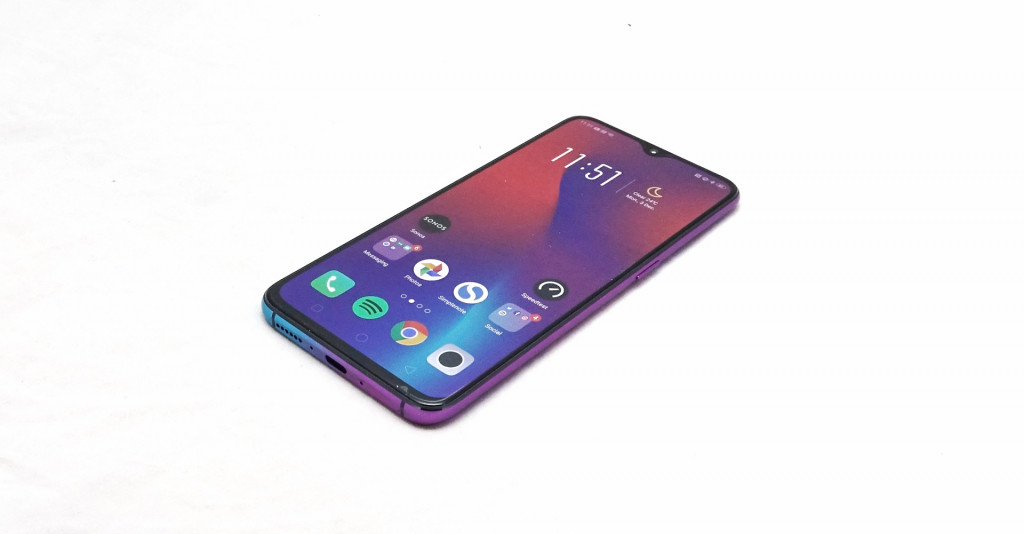 Final thoughts (TLDR)
While there are things Oppo's latest phone misses out on, for the most part, it's Oppo up to its tricks, offering a good assortment of much of what makes up a flagship phone, but without today's example of the flagship price.
Only two hundred bucks off Huawei's P20 Pro, the Oppo R17 Pro isn't a bad compromise for spending a little less, though at this end of the spectrum, we feel Oppo should have included water-resistance and upgradable storage. We could live without wireless charging — it would be nice — but the other two are must haves.
At $899 we can easily see the logic here, and while the camera's Time of Flight module isn't doing a whole lot now, it's only going to get better. Hell, the Oppo R17 Pro might just win you over because of that paint job. It is pretty spectacular.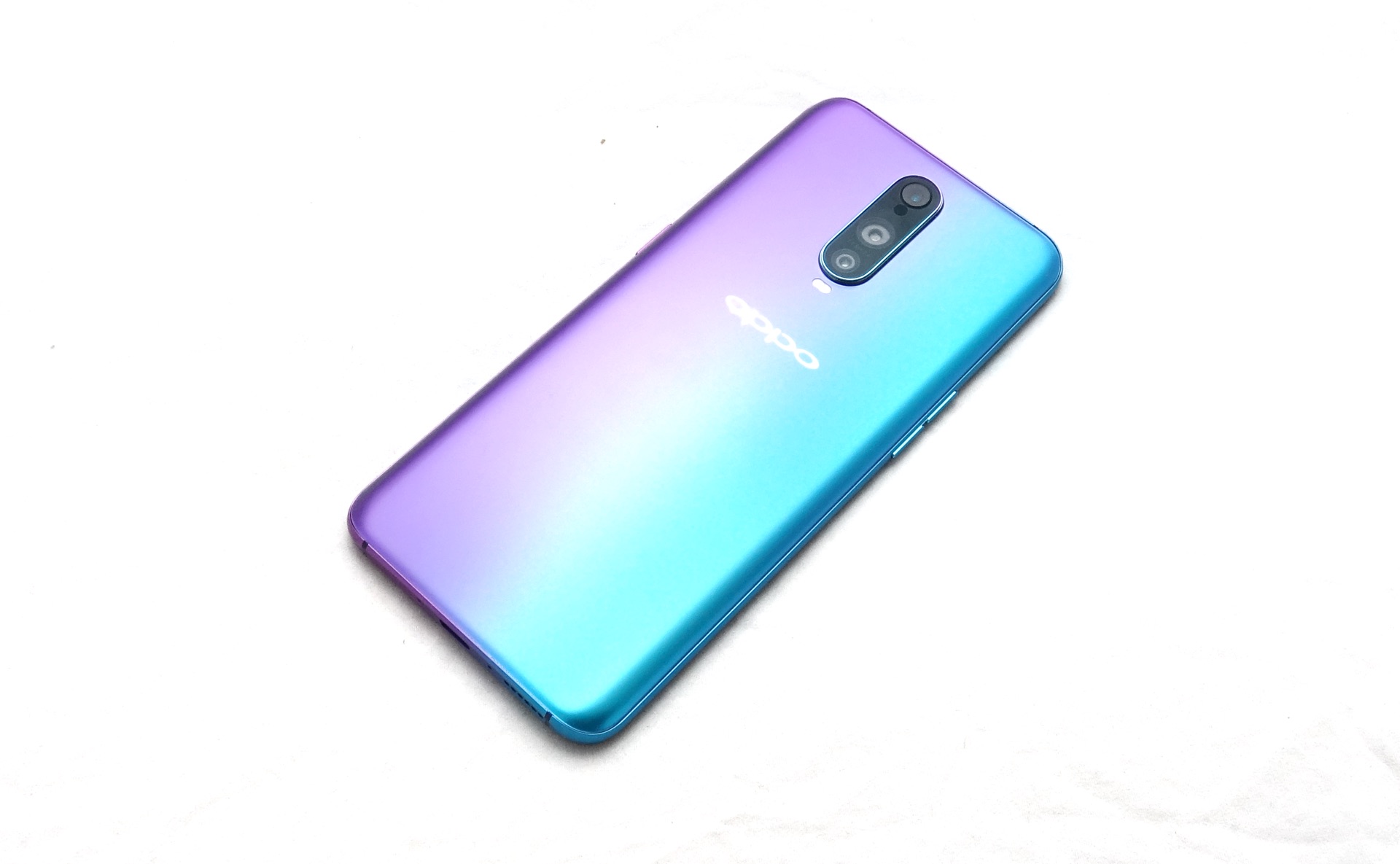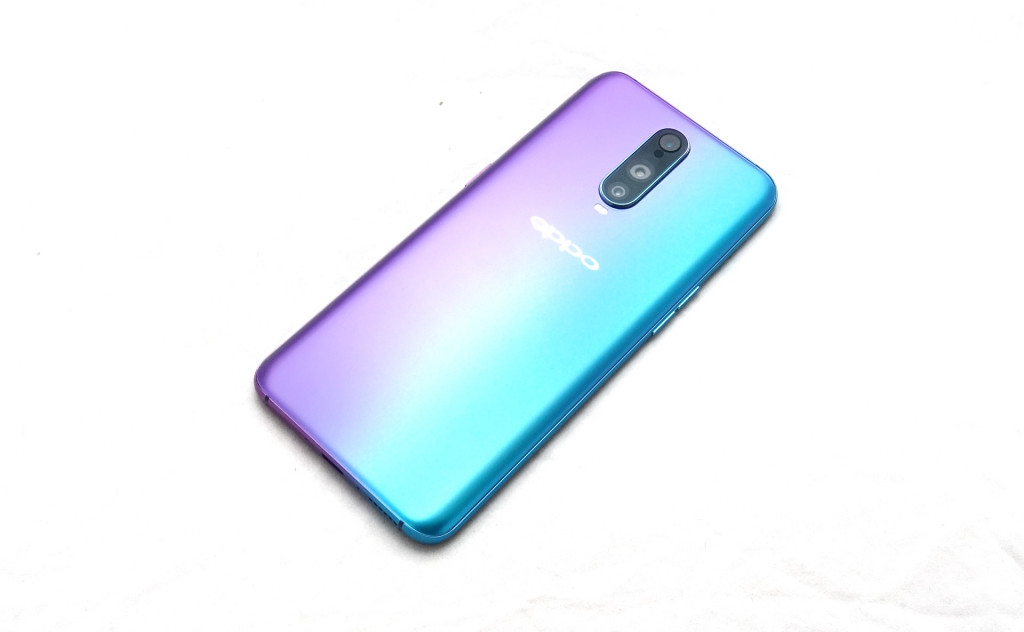 The good
Lovely mostly-glass design
Solid performance
Really decent camera, especially for Oppo
In-screen fingerprint sensor
Facial login works very, very well
USB Type C fast charging is pretty awesome
Cute paint job
The not-so-good
No water resistance
No wireless charging
No upgradeable storage