Not every phone manufacturer does Android right. Is the Google Pixel 3 XL the biggest and best Android phone out there, and is it worth your money?
It's almost the end of the year, and that means we're starting to run out of phones to look at. That's a good thing, because it means you'll soon get to pick between the best of the best of the best, or choose to save your pick until when the very best new devices land from February next year.
The cycle doesn't stop, but at least you can rely on one constant: Google's new phone release will almost always be at the end of the year.
For 2018, that release is the Google Pixel 3 and Google Pixel 3 XL, two phones that share a lot in common, boasting high-end chips, new camera technology, and a choice of either a big screen with a notch or a smaller-but-still-normal screen without one.
We're checking out the notched model in the Google Pixel 3 XL. Will it be one of the year's best phones, and a must have for your life? Find out.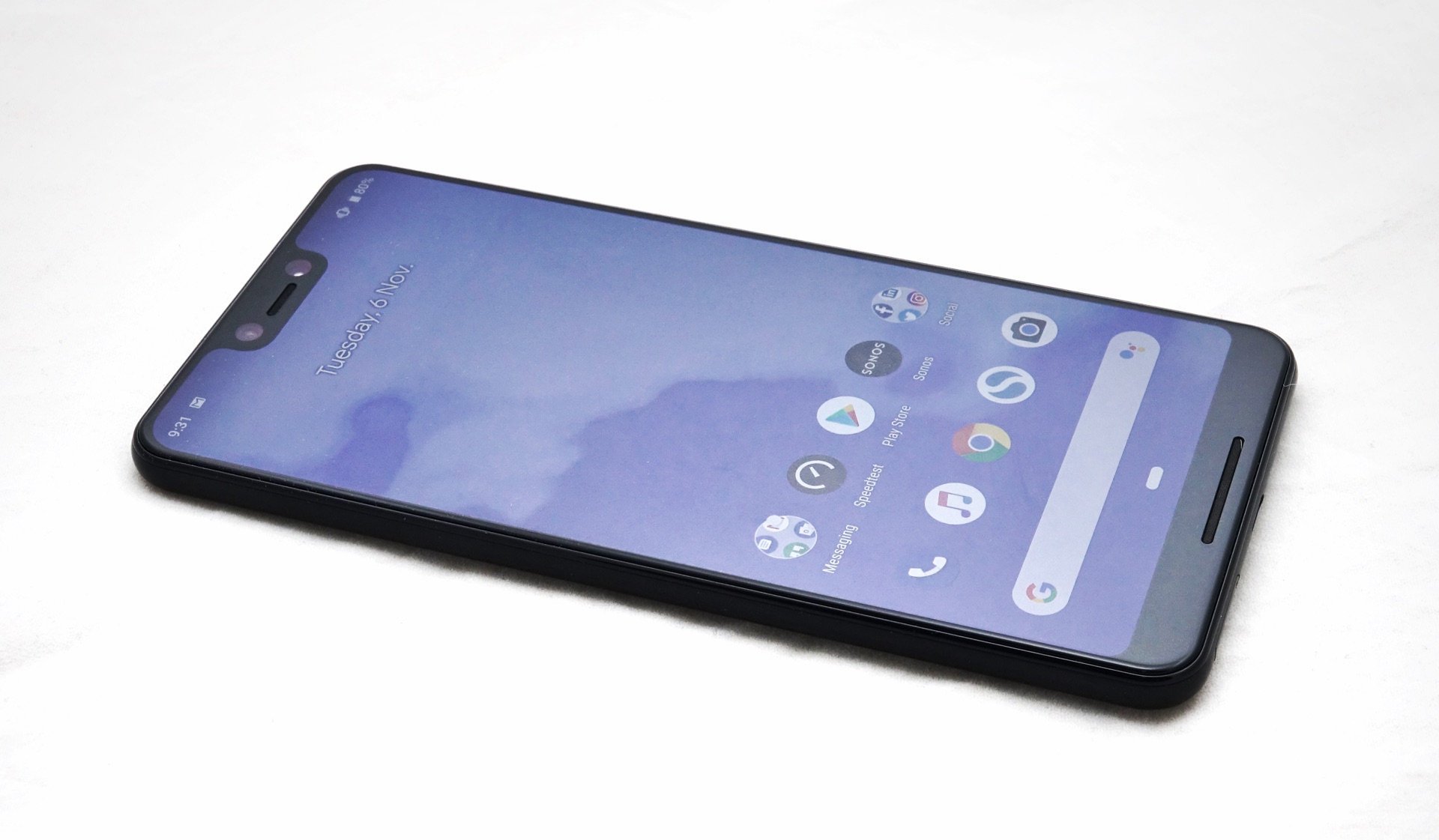 Design
You just know Google likes how the Pixel looks when it keeps things largely the same. Good things just don't change. They don't have to change, and they don't need to change. Well not much, anyway.
In fact, Google's design hasn't changed dramatically from that first Pixel back in 2016, with a similar look front and back over the past three generations. For each of the models, the back is split slightly in two usually subtle tones, with a top third and a bottom two thirds, offering premium materials and finish across the entire body.
And in the Pixel 3 XL, it's more of that look, with our black Google Pixel 3 XL adopting a glass front and back, with the latter now getting a slightly different feel that makes it quite lovely in the hands.
There's also something different about Google's glass use in the Pixel 3 XL, and we can't put our finger on it. We can, actually, and that's rather the point: the glass used on the Google Pixel 3 XL feels so good that the phone elicits a more premium feel than some of the other phones we've felt this year, matching phones that cost a whole lot more.
It's such a well put together and beautifully designed device, and definitely one made for the hands. The Pixel 3 XL is made to be touched, prodded, swiped, and typed upon, and it's one device you'll struggle to put down. It feels so nice to use.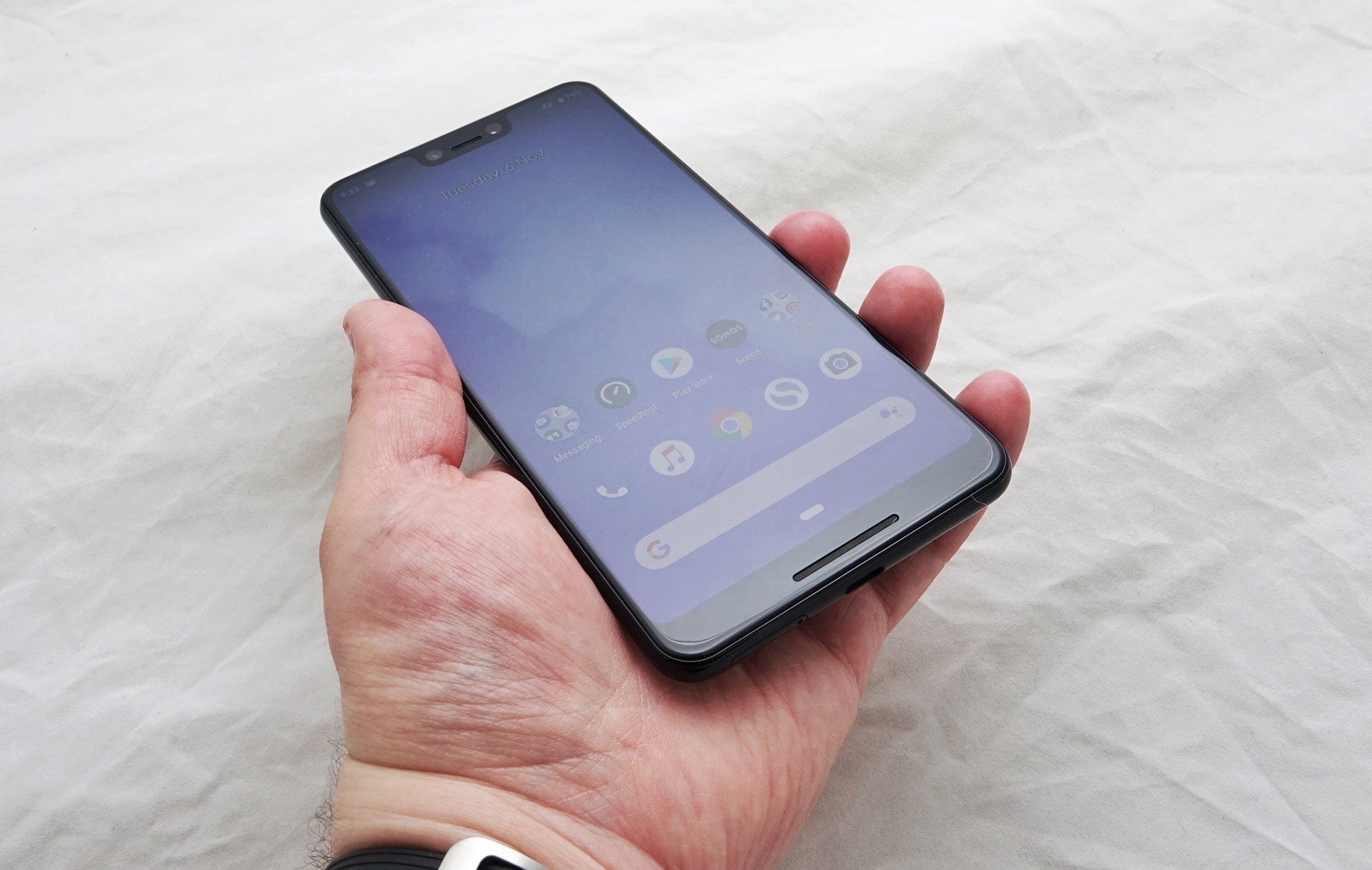 Features
Inside, the spec list on the Google Pixel 3 XL reads like a phone from 2018, too, so you'll at least know you're getting some of the best technology you can.
Inside, Google has gone with the Qualcomm Snapdragon 845 processor, an eight-core chip it has paired with 4GB RAM and either 64 or 128GB storage, with no ability to upgrade the storage at all. That may not be par for the course for Android phones, but it sure is for Google's Pixel range.
As this is Google's flagship phone for the year, it understandably arrives with Google's own operating system, Android, which is in its latest version 9.0 on this phone.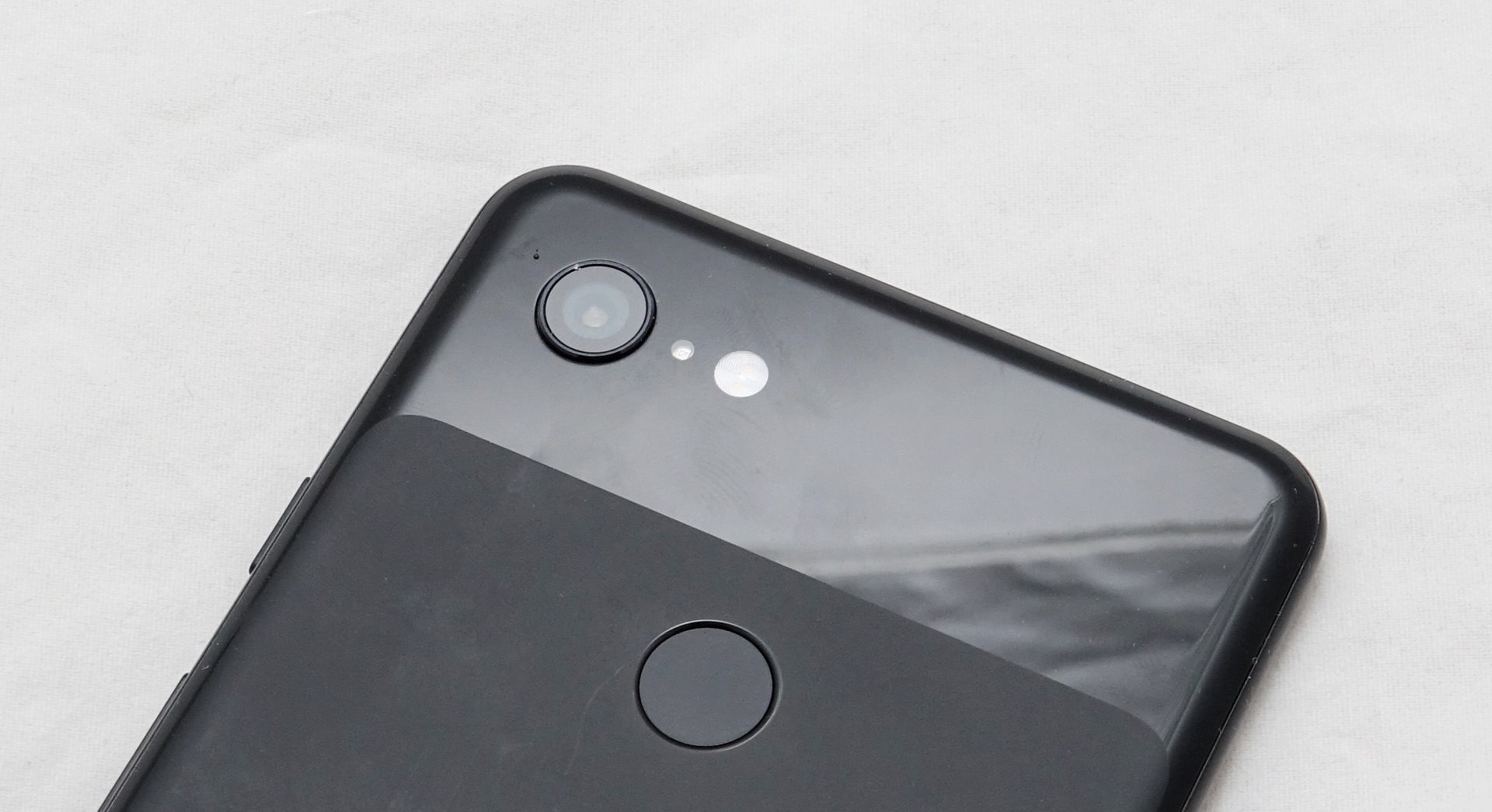 There are three cameras included in the phone, with one 12 megapixel F1.8 on the back and two 8 megapixel cameras on the front for wide and standard shots, allowing you to get a little more of your self and friends if you so choose.
Connection options are fairly standard for a flagship phone, however, with 802.11a/b/g/n/ac WiFi, Bluetooth 5, Near-Field Communication (NFC), GPS, and Category 16 4G LTE, the latter of which makes it possible to connect to the web at speeds as high as 1Gbps down, network dependent, of course.
While wireless is fairly well catered for, wired is down to one port, with the lone Type C USB port at the bottom, which also converts to a 3.5mm headset jack. There's also a fingerprint sensor built into the back, though there is no facial security system.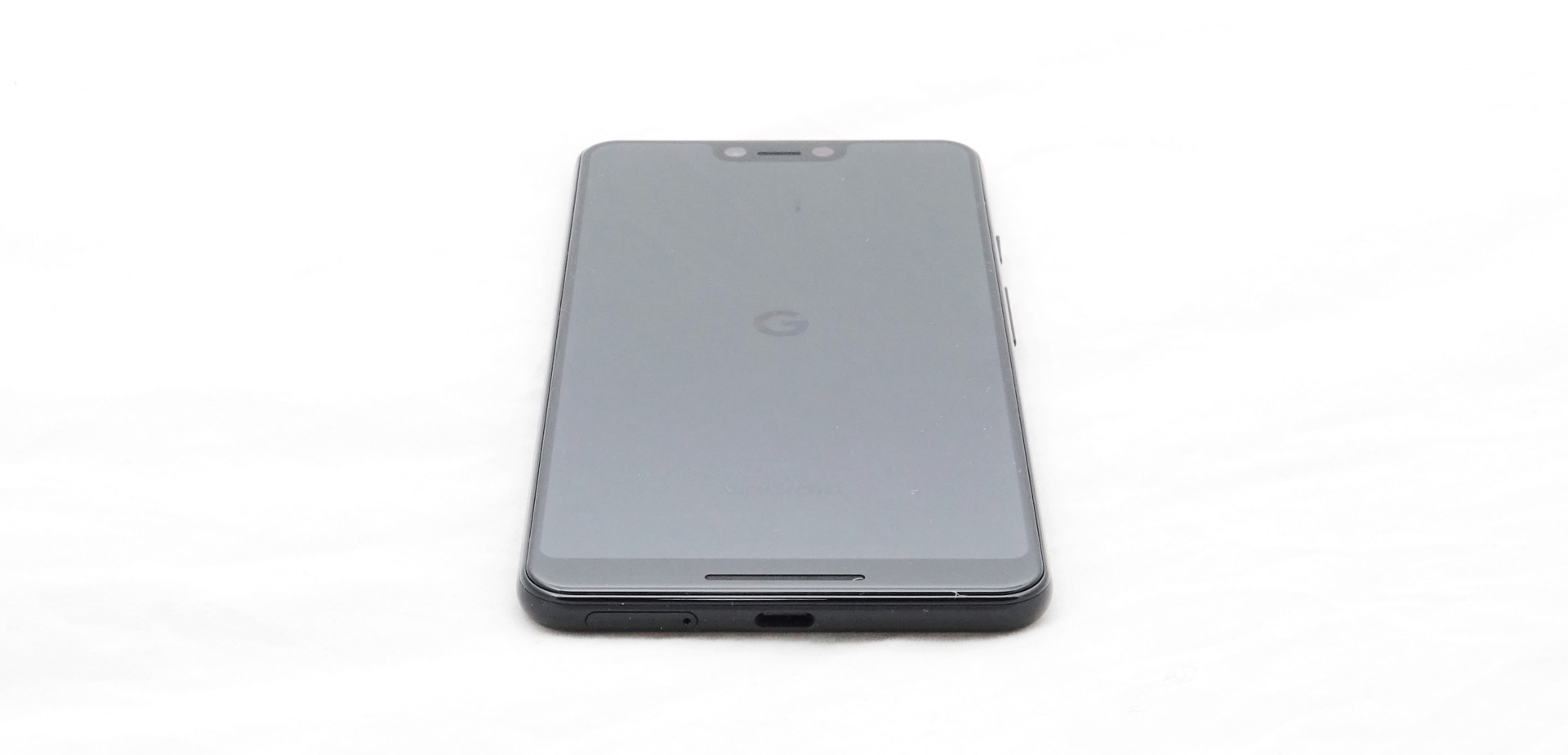 All of this sits in a metal and glass body weighing 184 grams and measuring 7.9mm thick, protected by a screen that measures 6.3 inches diagonally and showing a Quad HD+ resolution of 2960×1440 with a pixel clarity of 523 pixels per inch.
The Google Pixel 3 XL is rated for a smidgen of water resistance at IPX8, and includes a non-removable battery rated at 3430mAh.
In-use
Armed with the latest edition of Google's Android, version 9.0 "Pie", Android has never been cleaner, and the Pixel 3 XL is simple and beautiful to use.
Gone is the insistence of soft buttons at the bottom, with that mostly full-view screen complete with a notch handled by what is basically a small dot of a tab for you to press and go to the homescreen, or swipe up and bring up either multi-tasking or the rest of your apps, depending on how large the swipe was.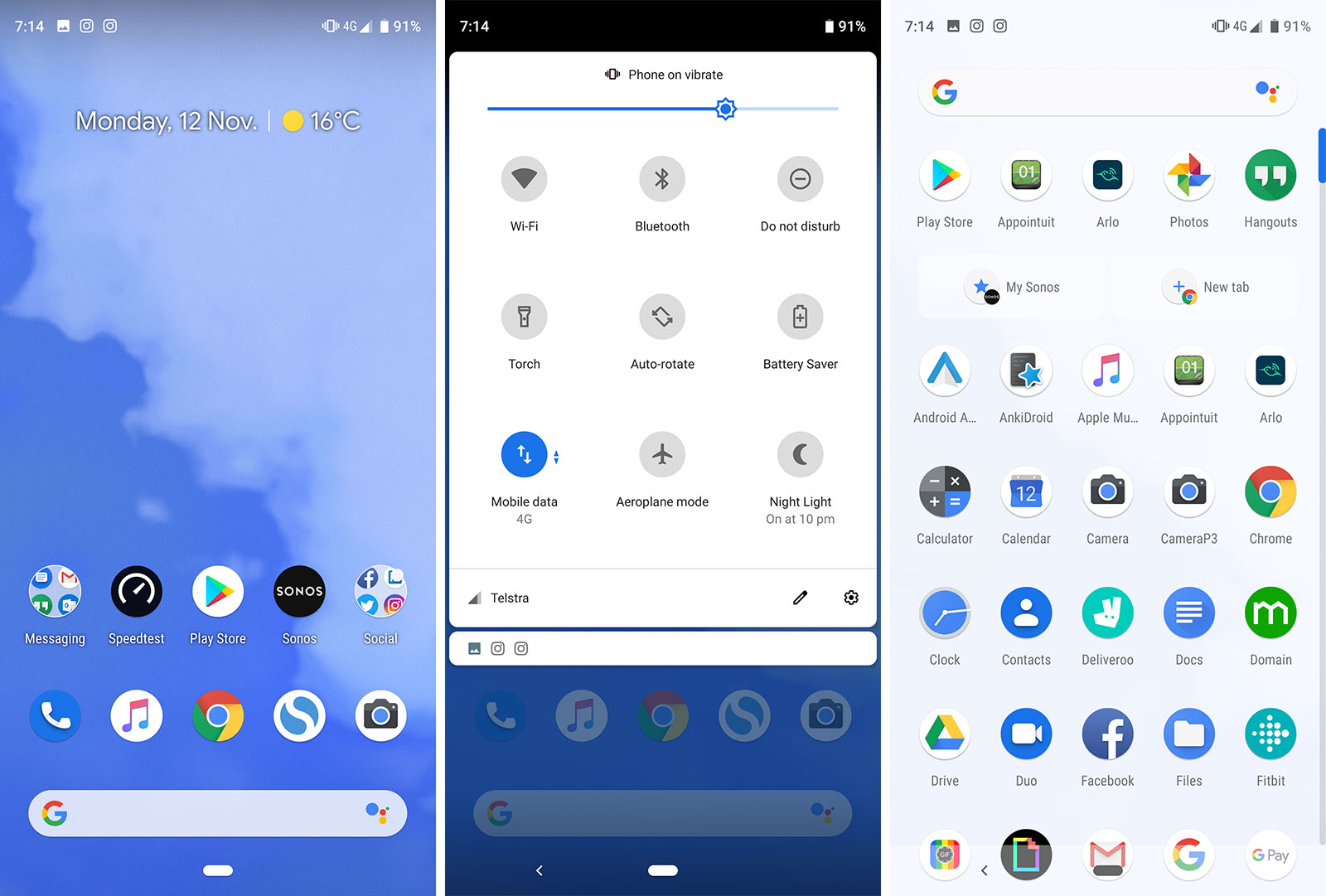 Android 9 is about the cleanest edition of Android yet, and everything feels like it comes together for a minimalist approach to an operating system, offering sharp visuals, strong colours, and just the information you need when you need it.
You might call it simply beautiful, because it kind of is.
Performance
Performance continues that feeling, and while the Google Pixel 3 XL may not lead the pack with the latest 7 nanometre processor, the Snapdragon 845 that Google has used still packs a beating.
While it doesn't come with the most amount of memory in a phone this year, Google gets its operating system better than anyone, and so 9.0 "Pie" is optimised to work with 4GB RAM, and it works mostly swimmingly. We had a few issues of lag using the phone, but they were minor and so occasional, we couldn't recreate them, and we'd genuinely be surprised if you had a problem with the performance of the Pixel 3 XL phone.
The same is true for its mobile speeds, which now sit at the Category 16 mark in the 4G world, network dependent as it is. That means if your network can handle it (and your plan's download amount with it), you can achieve speeds as high as 1000Mbps down, though our tests saw closer to 250Mbps maximums as we used the Google Pixel 3 XL across Sydney's CBD.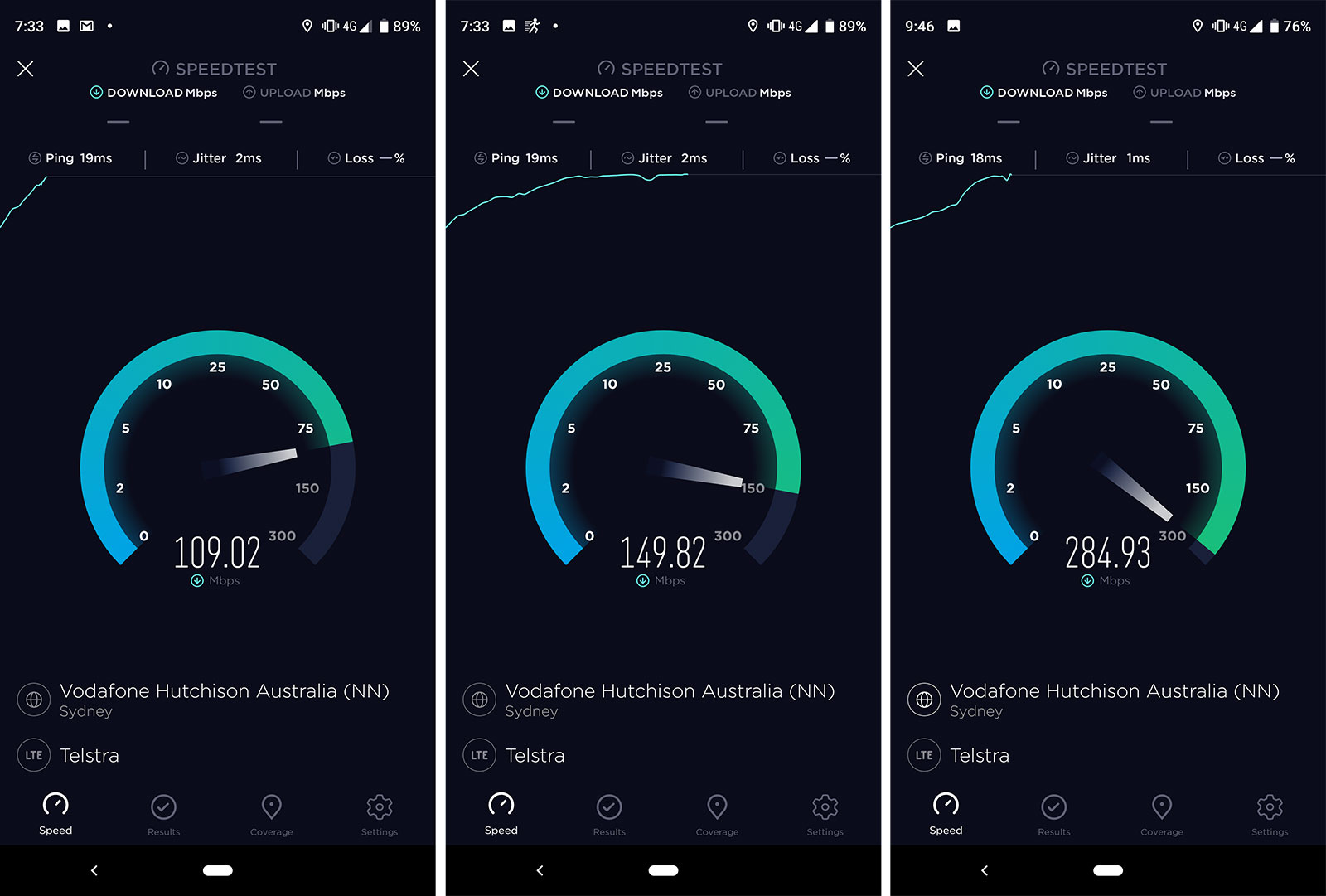 Camera
While the performance is on par with the best phones this year, that's of little surprise. Google's reliance on the high-end Snapdragon chips helps with that, so we're not really shocked, and could more or less tell you that before we started using the Pixel 3 XL.
But the camera is one area we were always going to be more interested in checking out, not only because this is one of the most important features on a modern phone, but because Google's approach to cameras is a little different from that of everyone else.
While Samsung and Apple look at the two camera approach for standard and telephoto lenses, and Huawei makes things more interesting with Leica glass and an extra third camera, Google keeps its Pixel 3 XL minimalist with one camera on the back, and then two cameras on the front.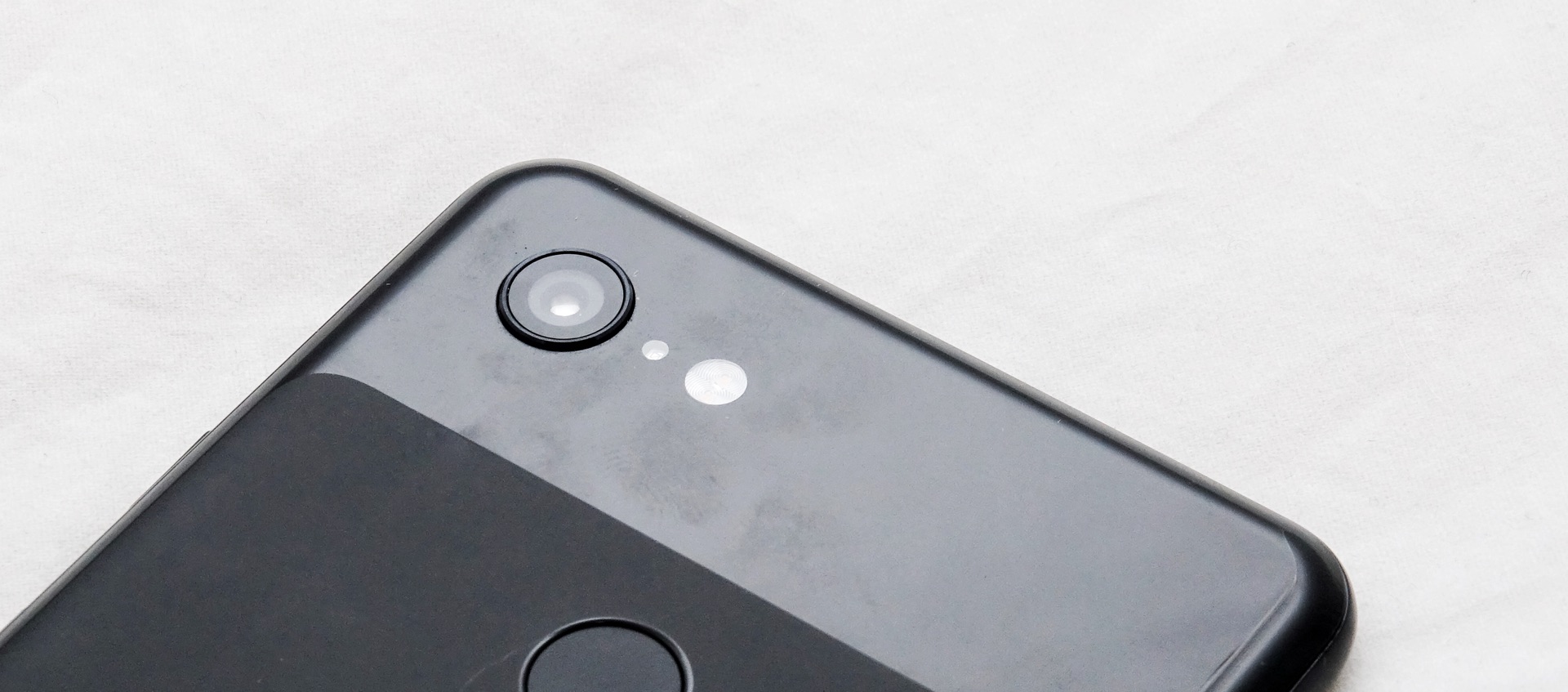 You might look at this and figure it runs counter to the logic of the modern day smartphone maker, but Google has a good reason: with one camera on the back, it can employ a whole lot it has learned about cameras and machine learning, allowing its software and algorithmic understanding to do the heavy lifting in the creation and rendition of a photo. That means it can do some great portrait-style bokeh effects like the iPhone X's portrait mode that needs two cameras, but with only one, and it means zooming in close can be handled by a resolution enhancement technology.
In essence, it means Google doesn't need to use more cameras to do the job its software can do. At least that's the theory.
And at a practical level, Google's approach actually nails some success at it, with what is undoubtedly one of the best portrait modes you're likely to find on any phone camera anywhere.
Results from the Pixel 3 XL's camera in portrait mode offer a lovely degree of softness that not only handles edges nicely, but also works out where some of the complicated lines should be blurred, something even Apple's iPhone XS Max can struggle with.
The same is true in the selfie camera, which offers what has to be one of the best portrait selfie modes of any currently available smartphone.

It's so good, we'd be willing to say Google's Pixel 3 XL has the best selfie camera of any phone today, and it's one that can go wider if need be, thanks to that second camera.
Back to the main camera on the rear side of the phone, because it will handle most of what you'll throw its way. Daylight images are crisp and detailed, with a solid handling of colour, while night can handle its own.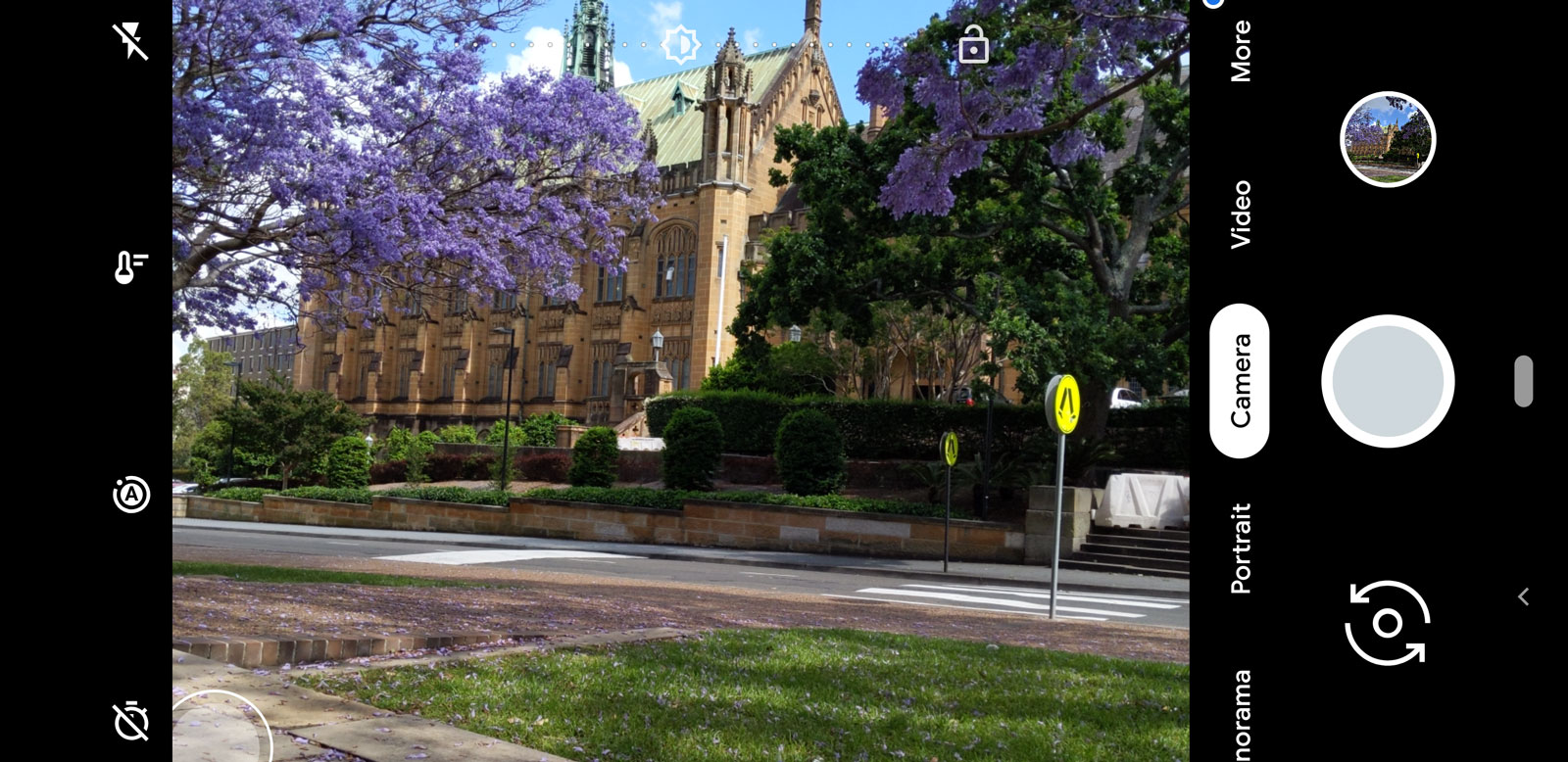 Granted, Google's night-time image stacking camera isn't yet available as part of the software package, though a handy developer managed to crack it open at the XDA Developer Forum and let Pixel owners install ahead of time, giving them a chance to see what Google was working on, and it does a stellar job.
Needless to say, when Google does eventually roll out this feature — and we hope it's soon — low-light photography will be very good on the Pixel 3 XL, and photography is already pretty solid here.

Battery
But while the camera has been improved, the battery feels like a bit of a back step for Google, with one work day possible, but not much more.
Sufficed to say, you'll be needing to charge the Google Pixel 3 XL nightly, and there's really no way of avoiding it. Sure, it has wireless charging, which is a positive inclusion and a step in the right direction, but we could only hit a 12 to 18 hour work day, with the full 24 hours not really possible from the Pixel 3 XL's battery.
These days, not quite a day doesn't really feel like a great amount for a flagship phone, especially one carrying a starting price of $1349, which just feels like it undermines the whole package.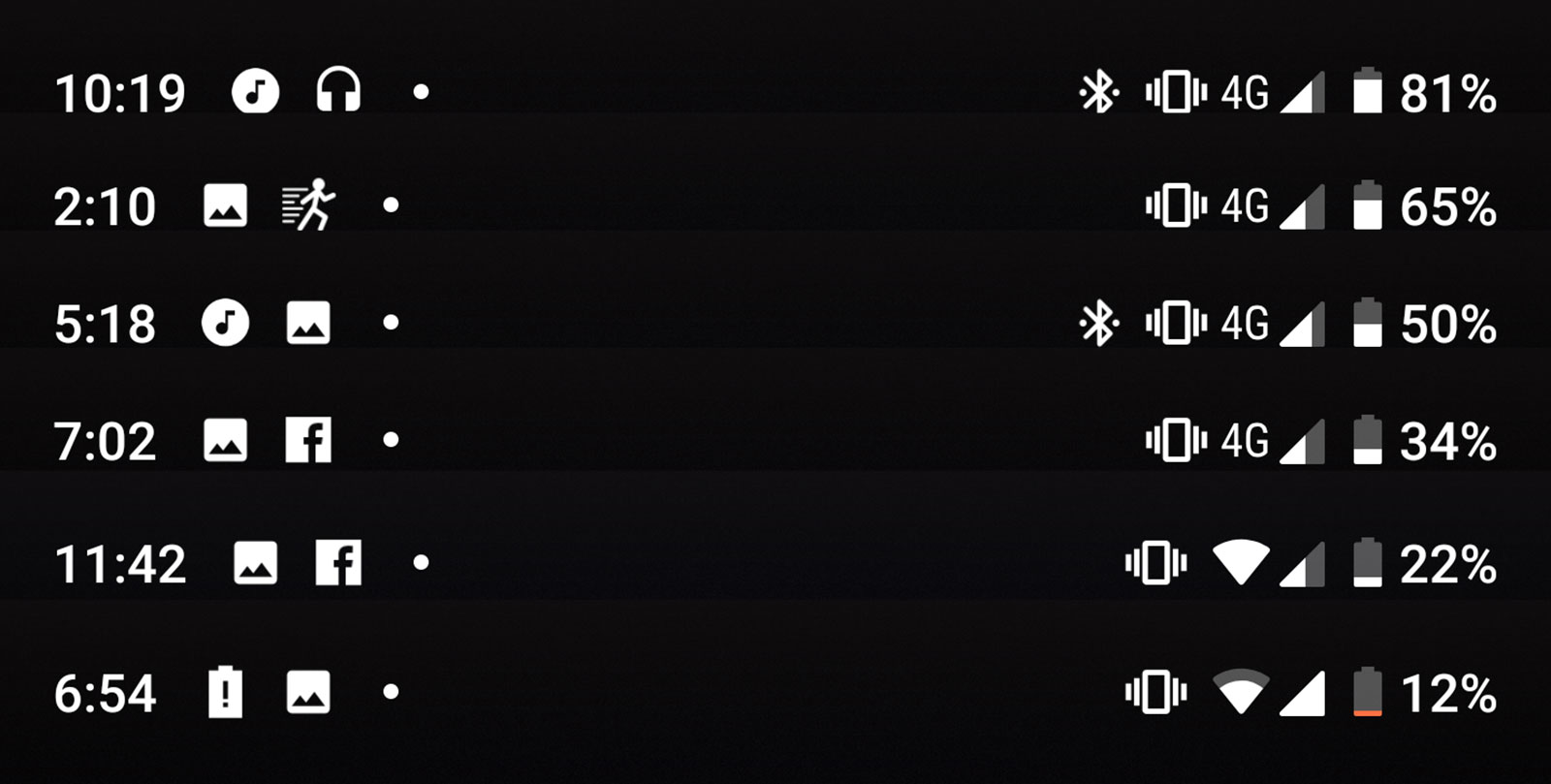 Value
That battery life is just the first part of what doesn't really add up, and the storage choices are another part.
Simply put, in 2018 it's a little surprising to say the least to find a flagship phone touting 64GB as the starting amount of storage, and only going so far as 128GB in options. Starting out at 128GB makes a lot more sense these days, and then expanding out to 256 or 512GB.
It's the same over in the Apple camp, but the 64 to 256GB storage is seen very much as an up-sell attempt, and it's one that probably works, as the size difference is quite noticeable. But 64 to 128GB? That's hardly anything, especially when 128GB costs a buck under $1500.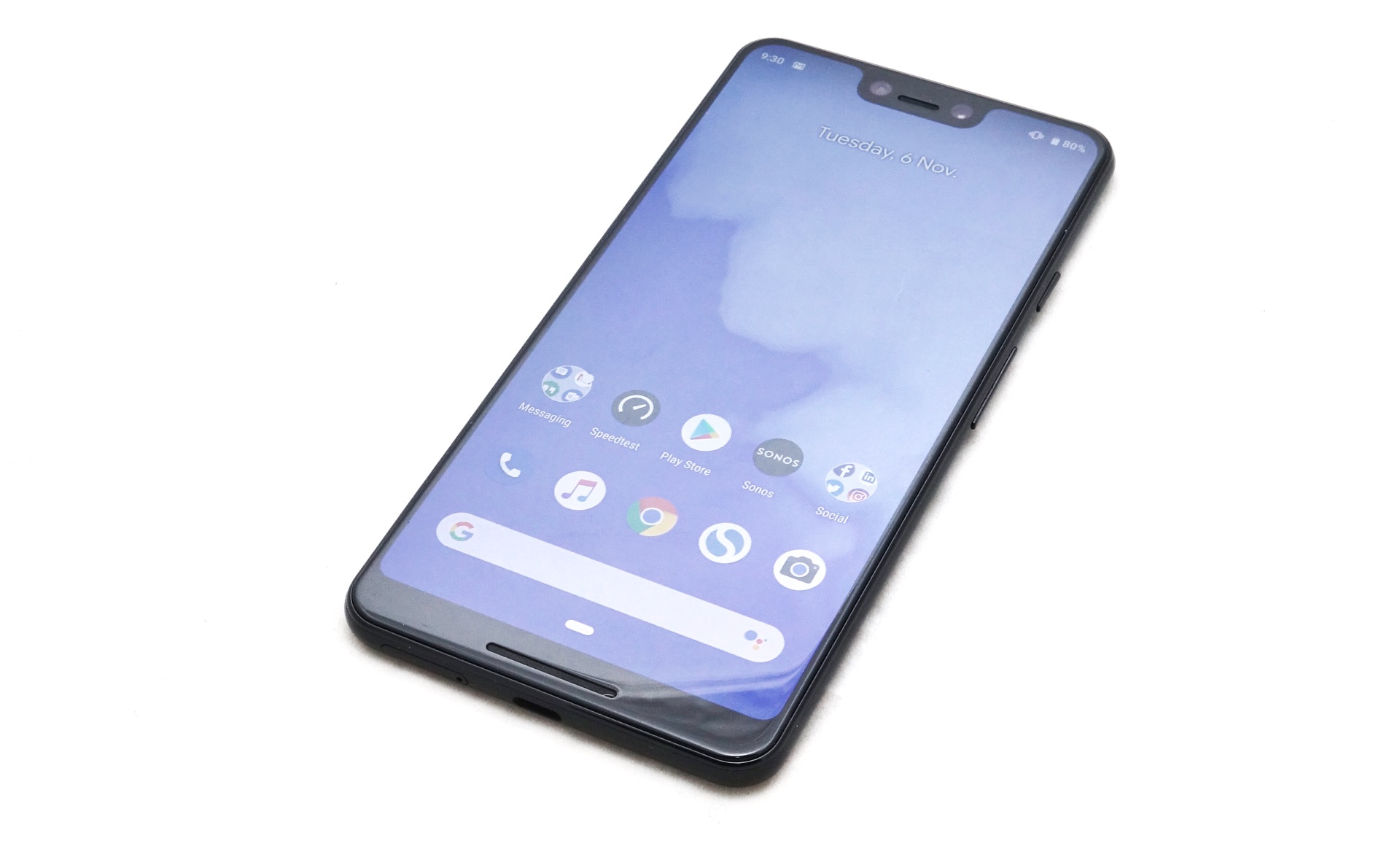 We're sure Google's response will come in the form of the Pixel 3 XL (and respectively the Pixel 3) being Google phones that can constantly work with the cloud, sending photos to the unlimited storage of Google Photos, streaming an unlimited amount of music from any one of the several music streaming services, storing files and documents in Google Drive, and so on and so on, cementing that this is indeed an online phone, but that doesn't really work with us.
Not every home in Australia has the broadband speeds to backup quickly to the online world, and so storing locally makes more sense.
There's also the other critical issue of games and virtual reality, because apps made for each of these genres aren't exactly space friendly for phone storage. A lack of storage is really going to take its toll, and that's not something everyone is going to want to think about.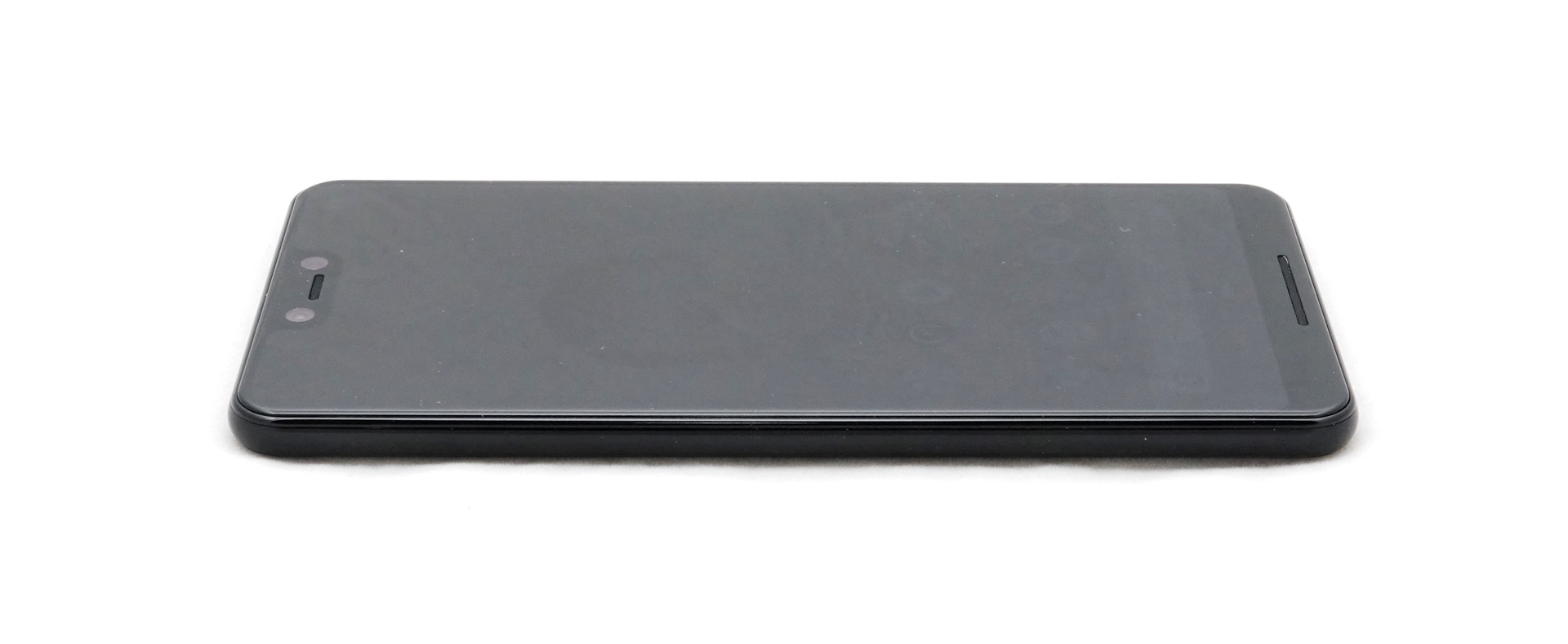 What needs work?
So what needs work aside from the storage, battery, and price?
Frankly, it might have to be the general ordinary feeling the Pixel 3 XL gives off.
It's a nice phone, and a lovely phone to hold and use, but in a day and age where devices tend to have something extravagantly special, it feels in many ways that Google's Pixel 3 XL is reliant on the promise of artificial intelligence being there for you, rather than the semblance of something truly new and exciting.
Samsung's Galaxy S9+ has a dual-aperture camera with telephoto technology, while the Galaxy Note 9 adds a pen with a selfie button to the mix. Huawei's P20 Pro offers a Leica-collaborated three camera system, and the Mate 20 Pro upgrades it to something even better while also adding the in-screen fingerprint reader. Apple's iPhone XS Max delivers a big screen with some cool augmented reality components, and a camera that lets you mess with the light after you've captured the photo.
You might call these little tidbits gimmicks, but they're all that extra bit of panache that add to the package. Yes, they're great phones, but they're all great phones with something else.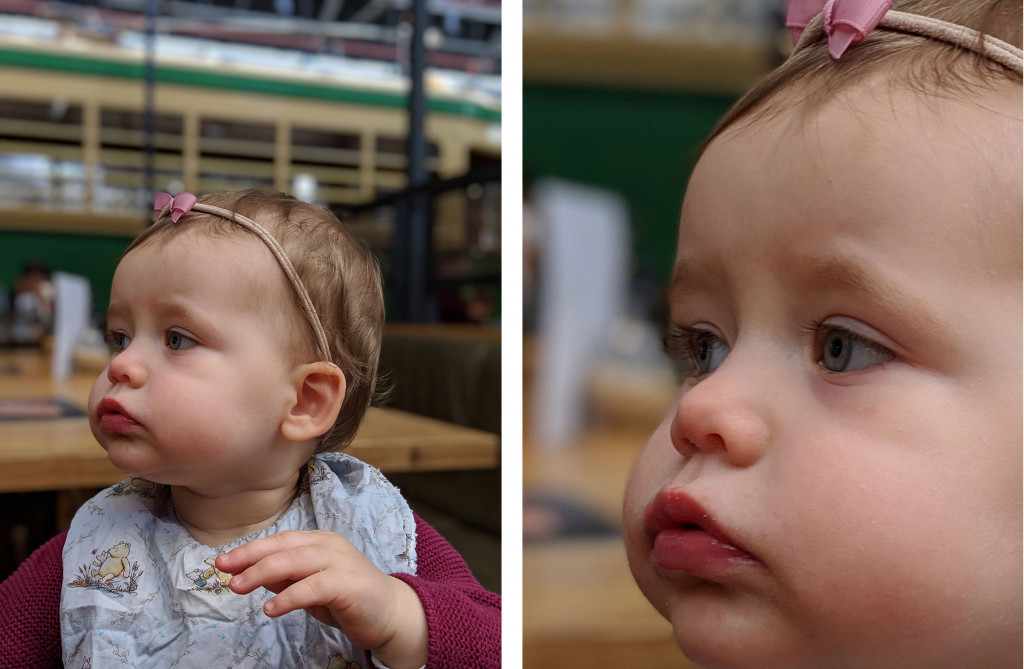 Google, however, is relying on its understanding of artificial intelligence to be that special tidbit, and while it works for portrait images and some of the best selfies we've ever seen, it's all the phone really has, and it doesn't have the battery life to back it up.
There are some augmented reality smarts there, and you can get Iron Man and other Marvel characters, not to mention living food and Star Wars icons to appear in your photos, but that's kind of it.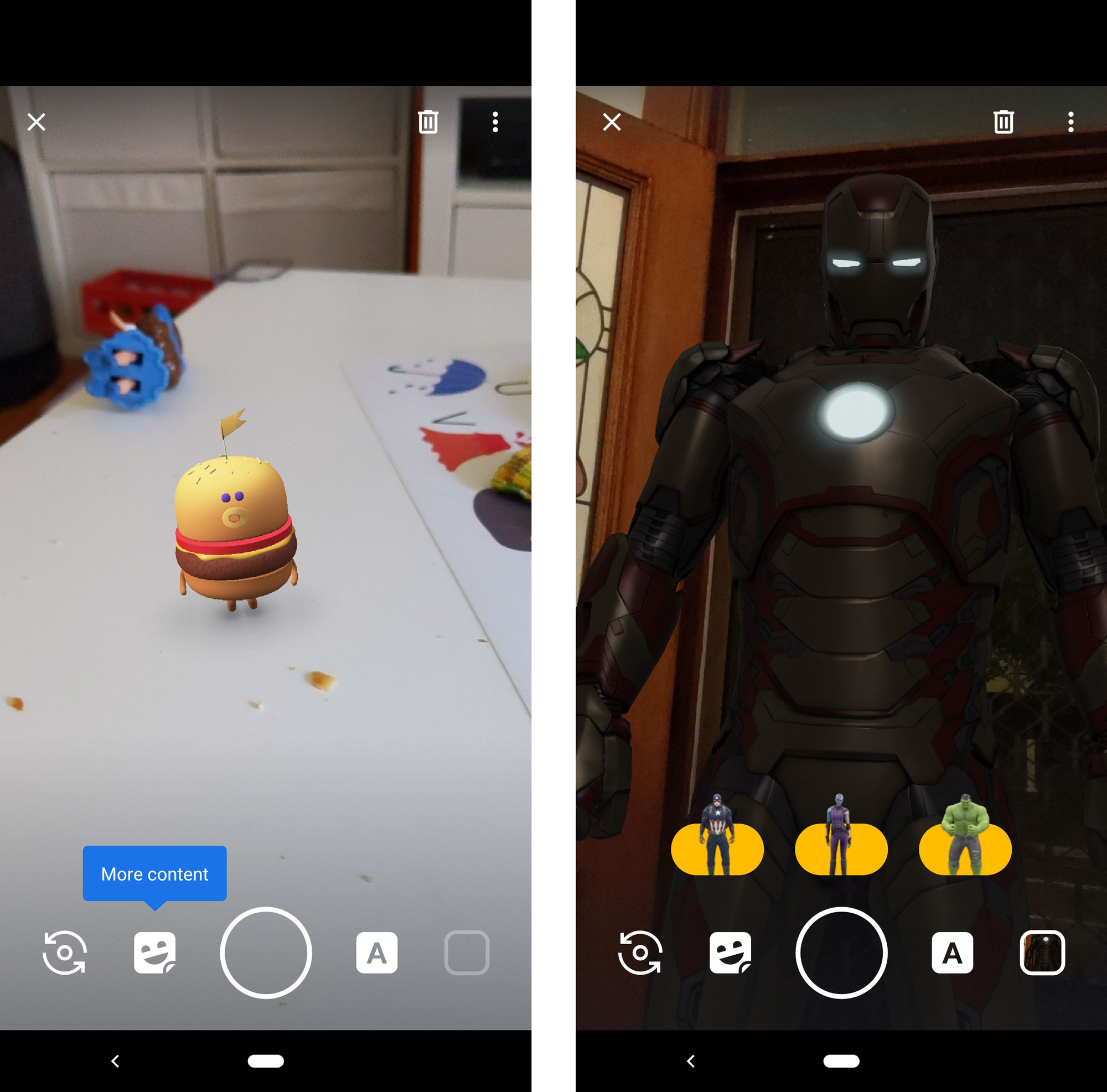 The problem here is if we look at the Google Pixel 3 XL with a critical eye and think of everything else we've seen throughout the year, it can come off pretty easy to say that it doesn't have the thrill of the other phones.
There's little doubt that the Pixel 3 XL is a good phone, but as to whether it's a great phone in 2018?
It's certainly one of the best examples of Android 9 you can find today, but it still feels like it lacks that something to make it rather special, and given this is the Google flagship, that seems like a bit of a shame.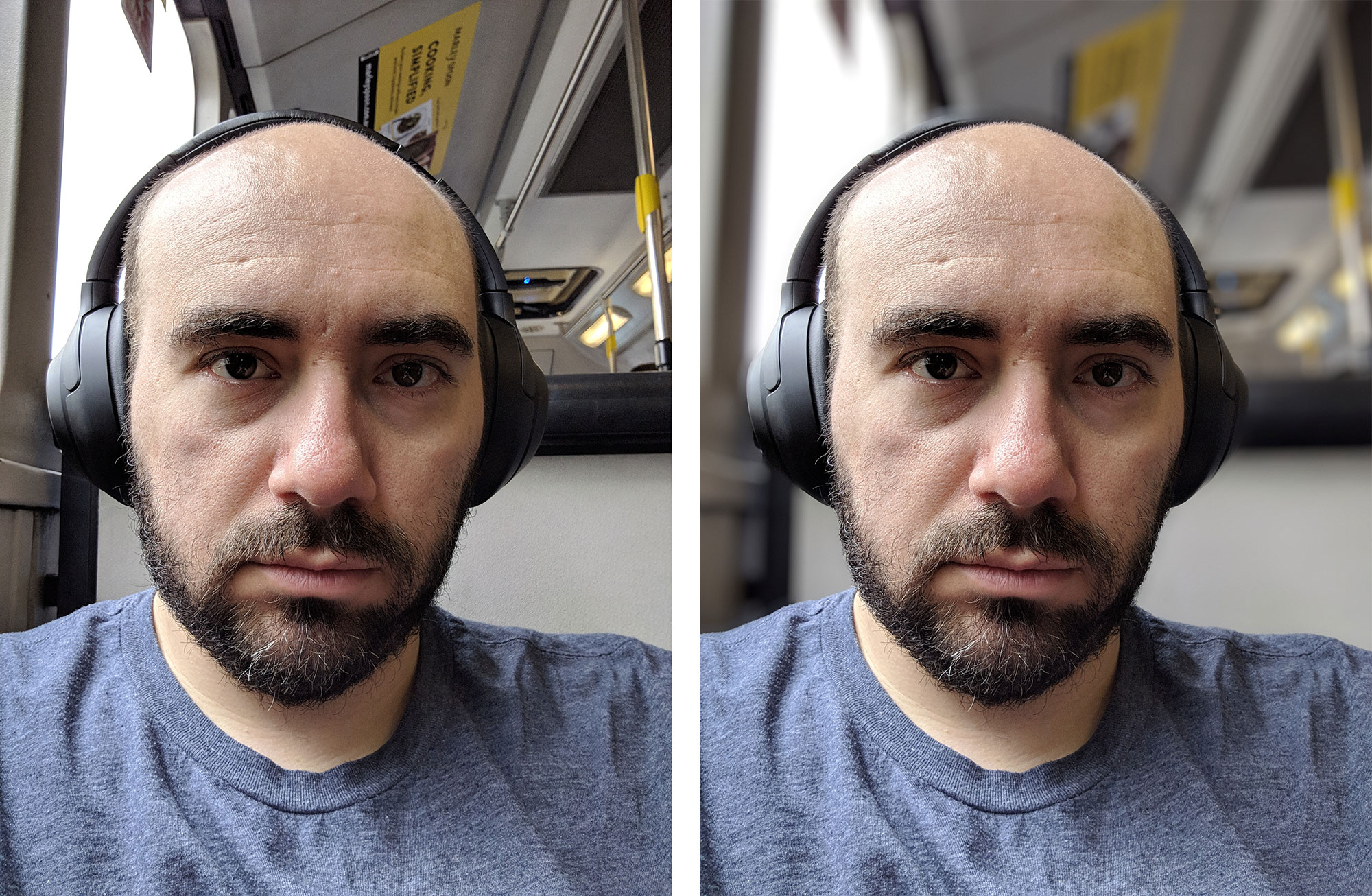 Final thoughts (TLDR)
After spending a few weeks with the Google Pixel 3 XL, we're at a bit of a crossroads. We like it a lot, but there are reasons we wouldn't choose to use it as our main phone.
On the one hand, it's a beautiful handset with solid design, excellent performance, and one of the best portrait cameras we've ever seen, but it also feels like it lacks that panache to make it something truly amazing.
And in a year of some really excellent phones, that's exactly what the Pixel 3 XL needs: something truly amazing.
A facial login system, no notch, fingerprint sensor tech built into the screen, a low-light camera system that is ready at the time of release, or something else that says "yes, this is even better than what's out there", because it gets halfway there, but then stops, almost putting its hands up and saying "good enough".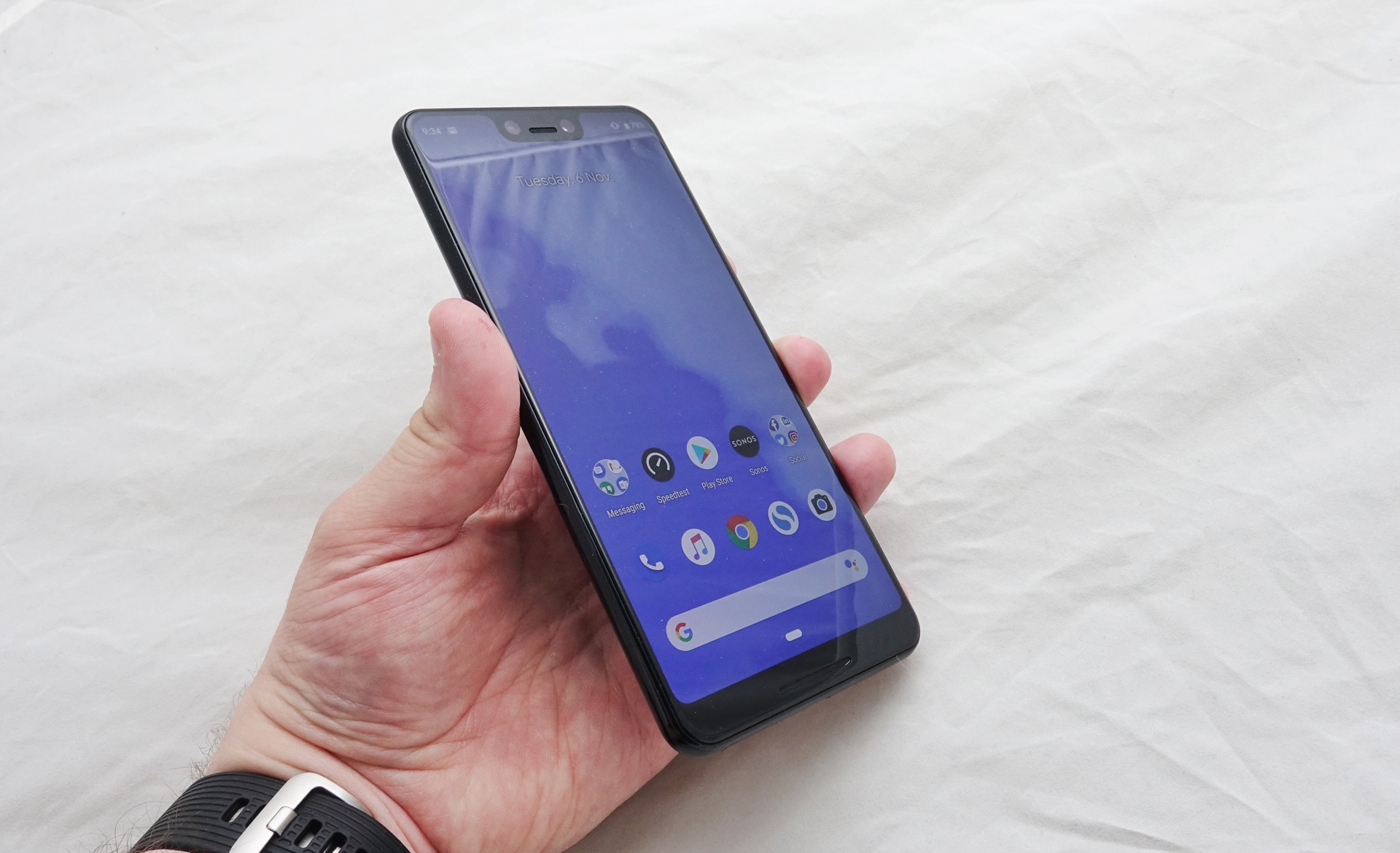 One fellow writer at Ausdroid mentioned during a briefing that if we hadn't seen the Huawei P20 Pro or Mate 20 Pro this year, would the Pixel 3 XL make more sense? And the answer is yes, as these are fine examples of hardware that stand out.
That's what the Pixel 3 XL needs: something to stand out.
Right now, the only thing doing that is the clean edition of Google's Android 9.0 "Pie", undoubtedly the other best feature next to that impressive portrait camera.
And if that's what will do it for you, the Pixel 3 XL will make a more than acceptable great daily phone. But we'd definitely keep our eyes open, because 2018 has seen some phones that could win you over with more than just selfies and Pie.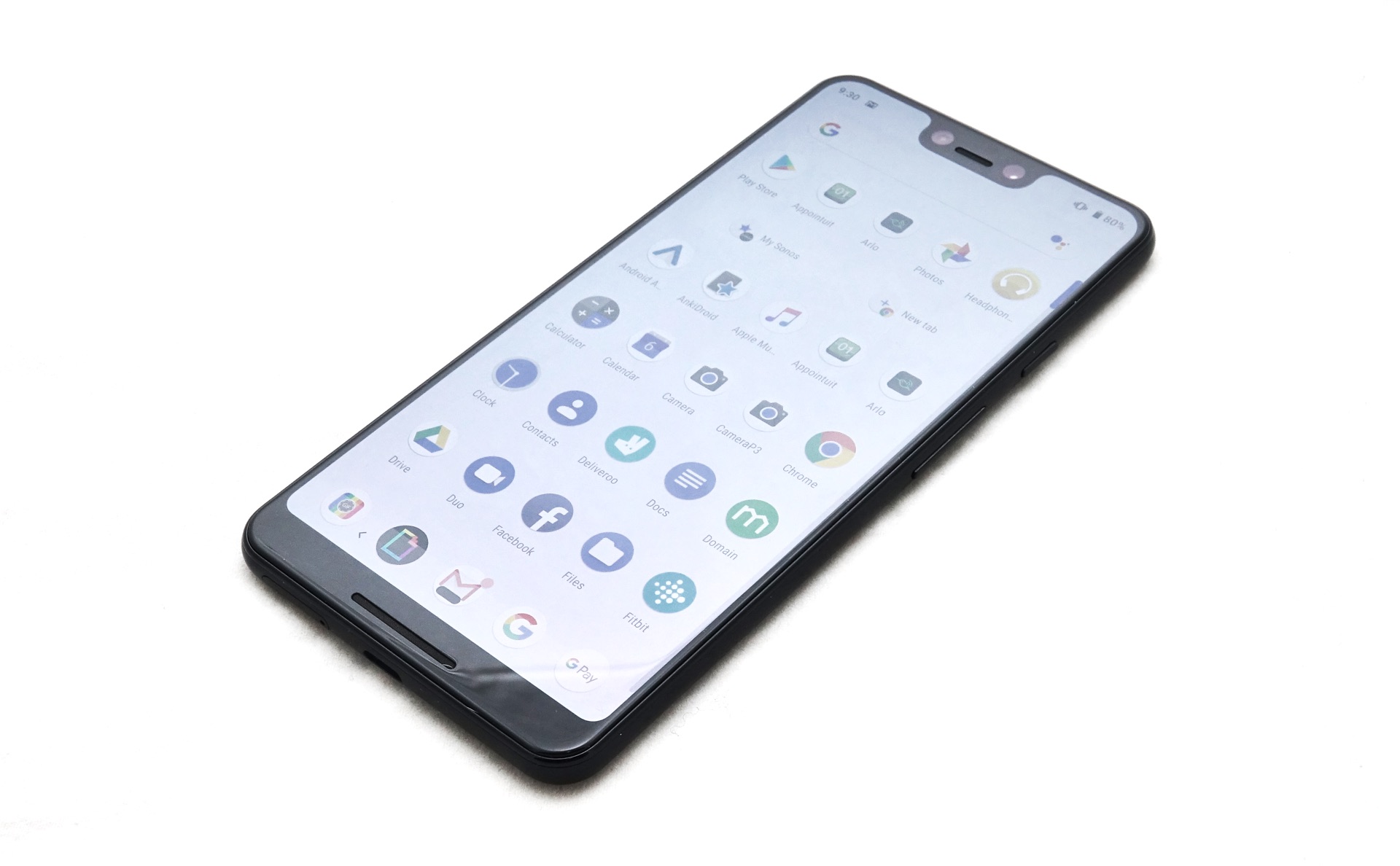 The good
Double glass design feels great in the hands
Screen feels excellent
Great performance
Single-lens portrait mode is still one of the best in the business, and better than Apple's
Selfie camera is truly exceptional
A hint of water resistance
Finally supports wireless charging
The not-so-good
Battery life is relatively underwhelming for a flagship phone
Only available in 64 and 128GB storage; this should be 128 or 256GB for a flagship phone in 2018
No expandable memory
Needs something special to make it really stand out