Quick review
Cygnett FreePlay
The good
Relatively inexpensive
Neat little storage case
Australian owned
The not-so-good
Uncomfortable
Deafening connection sound
Low quality audio: bright, but lacking in depth and clarity
At $130, the Cygnett FreePlay cordless and wireless in-earphones look like a great bargain, as the Aussie peripheral maker builds something for budgets. But is it a great buy? We put Cygnett's best to our ears and find out.
Design and features
Cygnett's history isn't exactly rich in headphones, microphones, or speakers, and that's why it's a little surprising to find it reaching into earphones with the FreePlay cordless earphones. Still, we guess any company can try the area out, so why not Cygnett?
To that end, its latest attempt might be its second or third, and it's a variety we're seeing more of in the market: wireless and cordless earphones.
While it's clear there are some specialists with deep history and experience in sound, peripheral makers are also chiming in to see if they can do it, as well.
Cygnett is the latest for that, and that's where the FreePlay earphones come in, offering wireless sound, a battery for three hours, and a small charge case offering six more that has a transparent cover.
The technology is pretty clear here (not just the cover on the charge box), and the two earpieces connect together using Bluetooth, which is also required from your phone to make the connection.
Knowing that, you'll just need a recent phone from the past decade, some music, and a couple of ears to get started.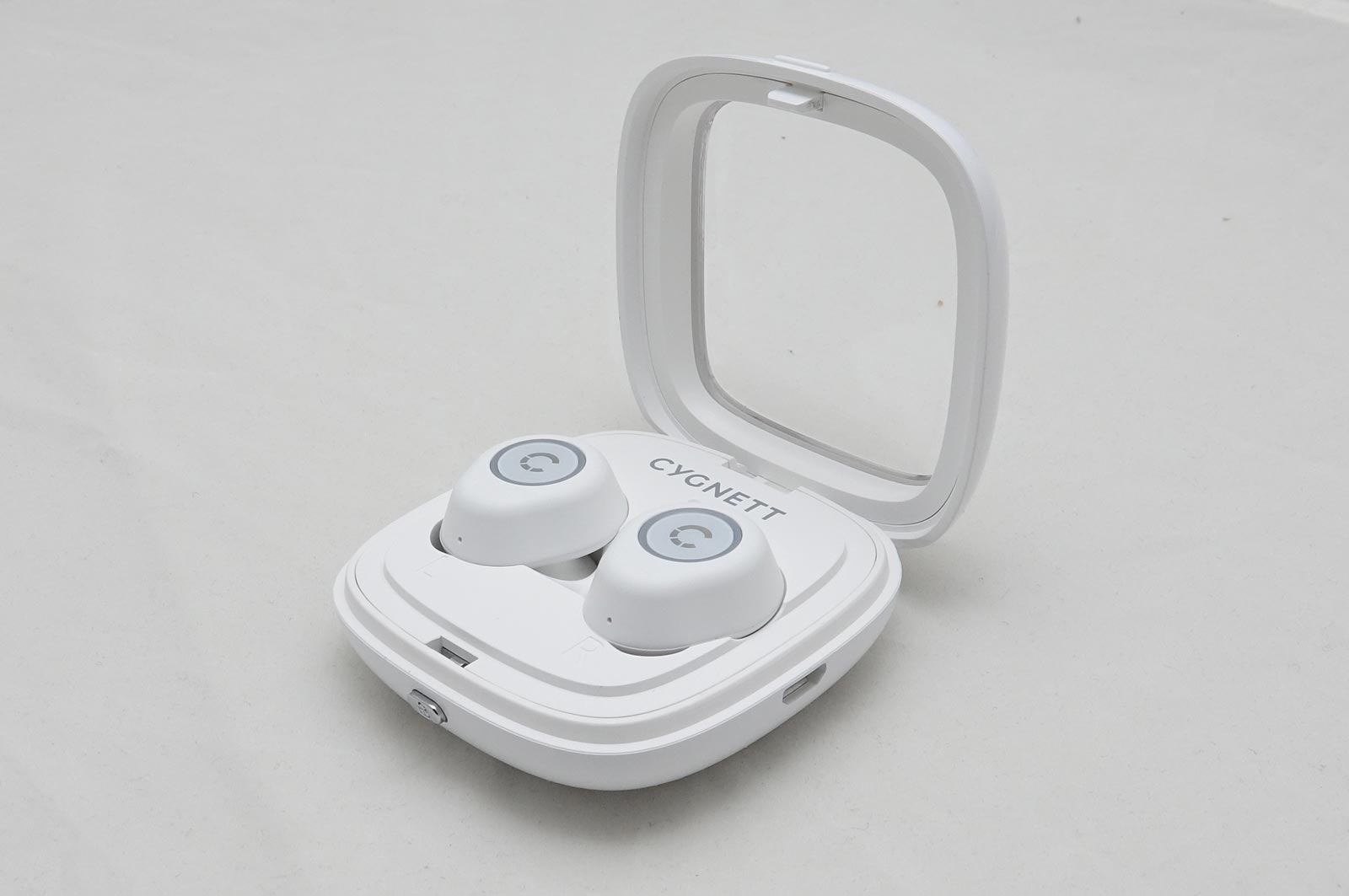 In-use
From the beginning, using the FreePlay shaped itself up to be an interesting experience, though one that wasn't exactly what we expected.
We've reviewed quite a few of these wireless and cordless earphones since they started popping up, and so it's not as if we're inexperienced at putting them in and trying them.
Strangely, the Cygnett FreePlay aren't your ordinary pair of earphones. While they look like they could be, the body of the earphones is larger than you might expect, while the earphone tip is your standard silicone variety that should go into the air. And yet the moment you try, the thing won't sit in your ear comfortably.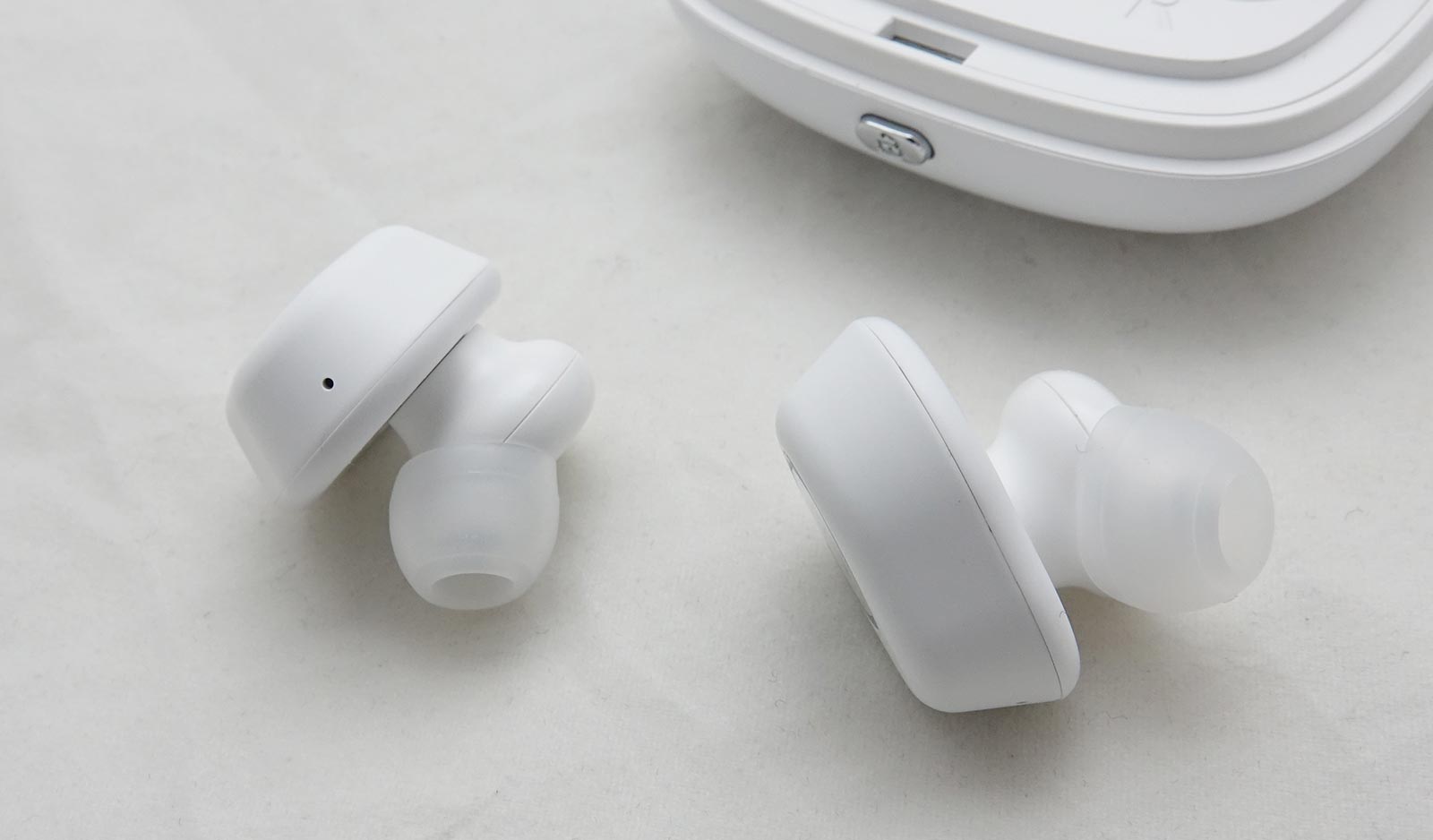 Somewhere between a body that's too big and a tip that's angled poorly, the Cygnett FreePlay lacks the standard earphone design, and comes off feeling more like an earbuds with an earphone tip, and it doesn't really work.
We can kind of see what Cygnett was trying to get at here — if you want the style of the AirPod but prefer a closer seal, this should work — but it doesn't achieve comfort. Not at all.
Rather, the FreePlay earbud-phone-hybrid-things just sit in your ears rather awkwardly, you being constantly concerned if they're going to fall out.
Out of the many, many earphones this reviewer has seen in his life, these are by far the strangest and most unnerving.
Unfortunately, the feeling doesn't get better from there.
The moment you turn each on (yep, they need to be turned on individually), the earphones will try to deafen you, shouting in the loudest volume setting "PWS connected", or something like it.
That's the phrase to tell you that your phone is connected, and you'll hear it each and every time at the loudest possible setting regardless of how high the volume was when you turned them off last, or even just pulled them out of the box.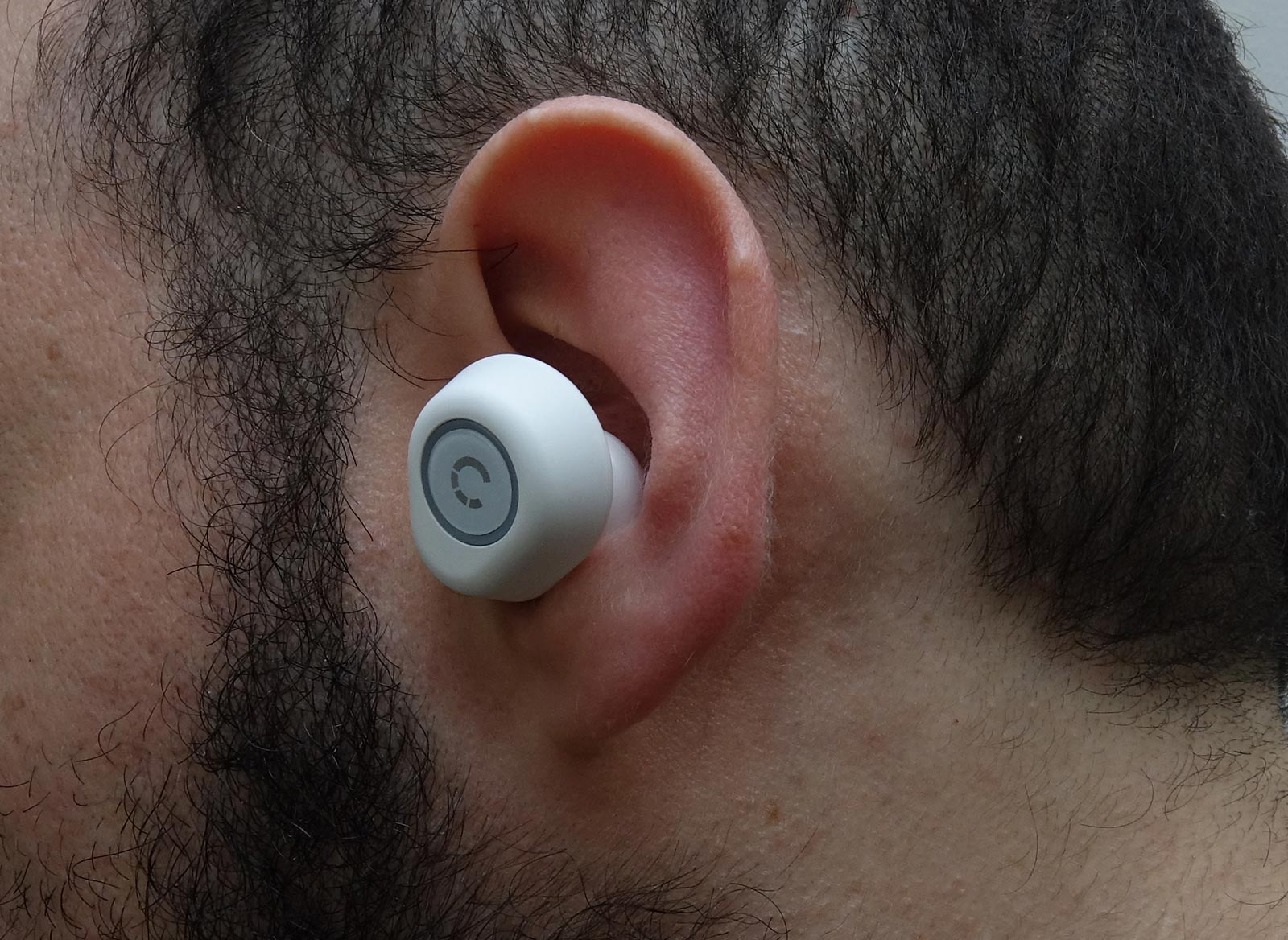 Performance
If turning the FreePlay on didn't tarnish our hopes, actually listening to the FreePlay earphones might have completed the experience.
Testing out the earphones the way we normally do and tuning into the Pickr Sound Test (which you can listen to for yourself), we started with electronic from the likes of the Propellerheads and a remix of Balmorhea, and found that while the audio was bright, it was so bright it had practically no depth to it.
These songs have bass to them, but you'd never realise it listening to the FreePlay, as it completely lacks any bottom end altogether.
It might be the strange design that doesn't completely fit into the ear, though we'd hazard a guess there's more to it. More specifically, we'd say it's a lack of good audio parts inside the FreePlay that prevents these from doing well.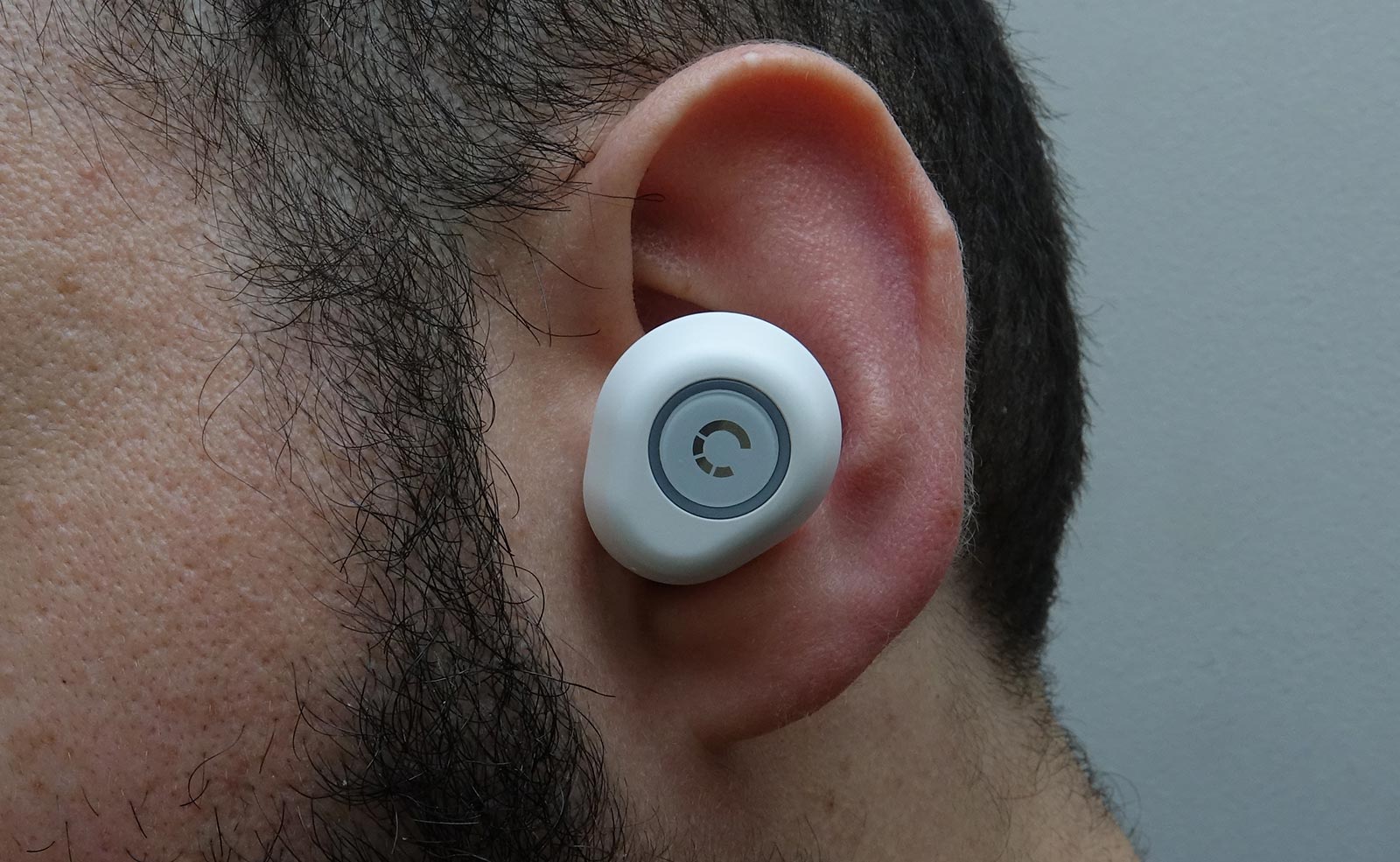 Punchier songs such as Mark Ronson's "Uptown Funk" revealed practically no punch of the bass, even if they normally pump, while most music that didn't even have as overdriven bottom end just ended up as shallow.
Ultimately, we didn't have to spend an exhaustive amount of time with the Cygnett FreePlay to know these these wireless earphones exhibited the sound of many a cheap earphone: empty, shallow, and disparate.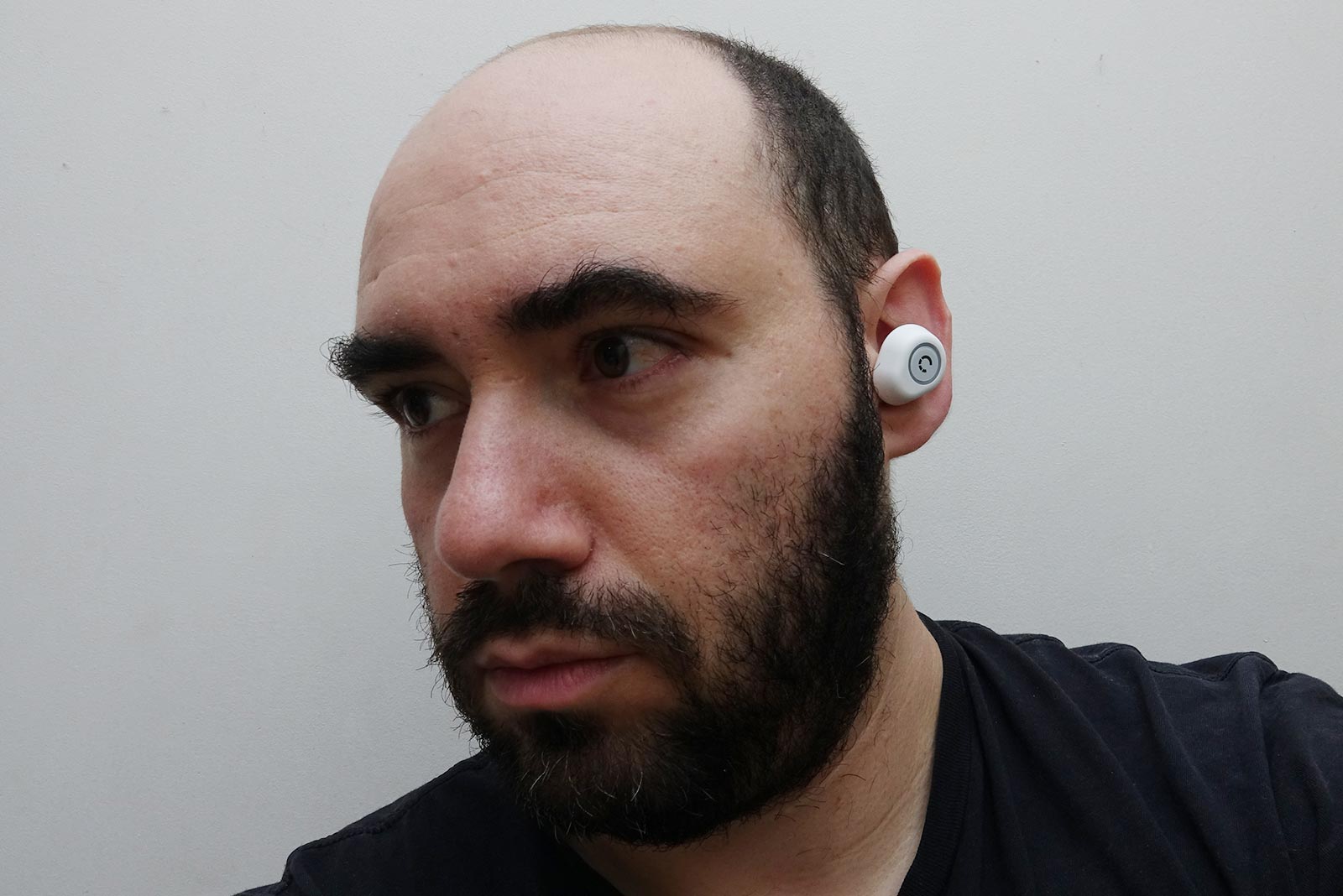 Battery
Our experience with the performance wasn't one that we needed to endure for more than a few hours, and that's good because these earbudphone-things only last a good three hours before needing a charge in the case.
To Cygnett's credit, the see-thru case is a neat inclusion, though also kind of irrelevant, because all you really need from an earphone charge case is a little dot to tell you the earphones are being charged.
Cute, but unnecessary, though cute is better than not at all.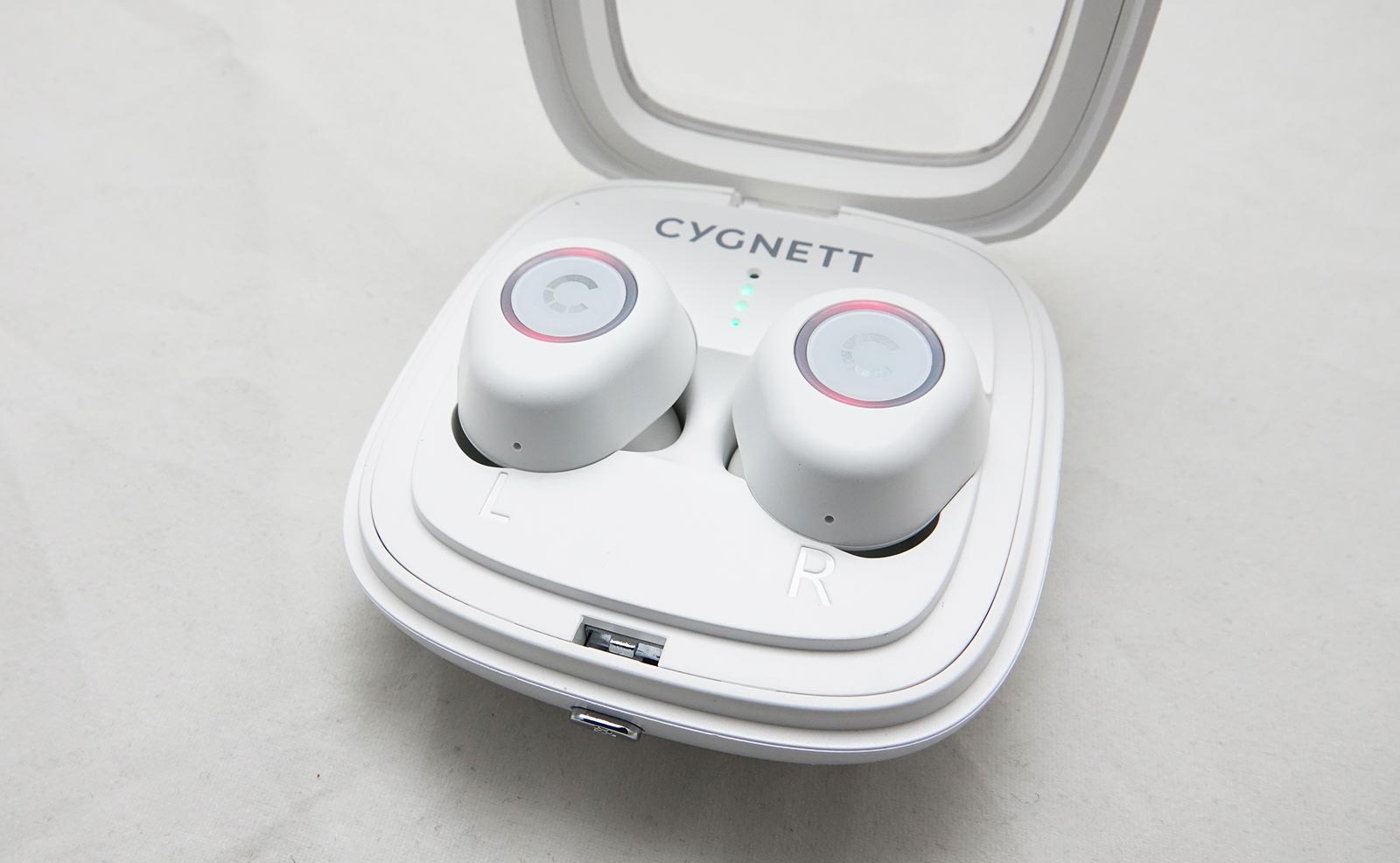 Value
Value is then about the only area where Cygnett scores some points, because at half the price of the Apple AirPods, you might see a value here.
We say "might", because while they're among the lowest price of the wireless and cordless earphone-style devices — and lower than BlueAnt's Pump Air — they still don't take the overall value argument.
Right now, that award goes to Trndlabs' Nova wireless, which is not only smaller, but also less expensive, hitting the overall value at just under $100.
What needs work?
Unfortunately for Cygnett, the area of "what needs work" is one that lights up like a festive house on the night before Christmas. Flash, flash, flash flash flash.
Let's start with the comfort, because while the FreePlay's design suggests they're earphones, they are not. The earpieces that would normally manoeuvre into the ear to make them earphones are just too short, and so while they're technically earphones, they're uncomfortably shallow earphones that almost resemble earbuds, and when you get them to sit in the ear, they generally feel like they're going to fall out.
And a twist of the head later, they generally do.
That massive shape doesn't help, but all up, these are about the most unusual earphones we've tried to put in our ears, and they just lack the ability to sit comfortably and securely. If you get one, you won't get the other.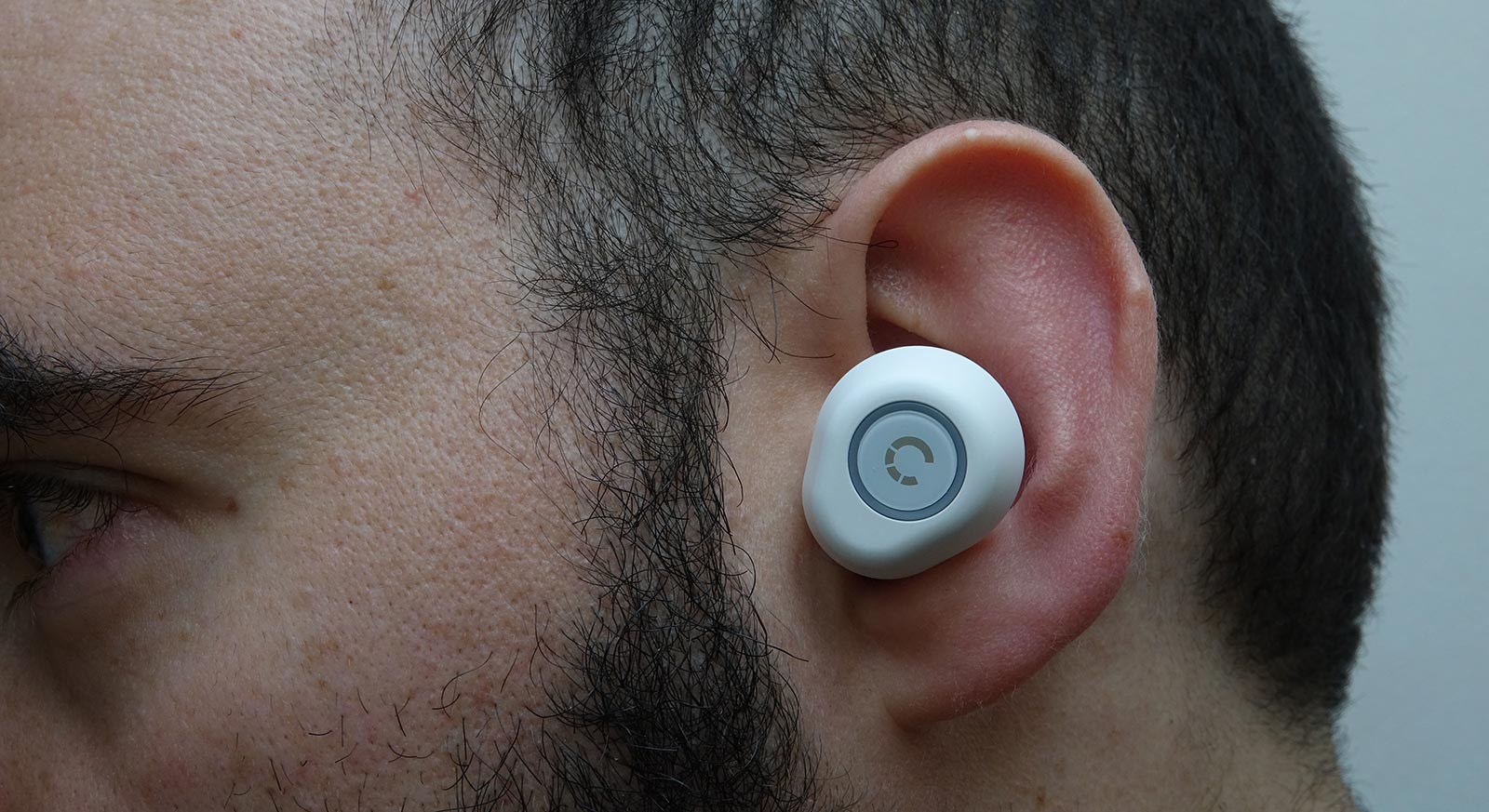 When you get to fit and you power them up, you'll find a connection system that deafens you in the process. You can't turn the power volume up or down, and from the get-go and fresh out of the box, Cygnett's FreePlay earphones deafened us with "PWS Connected", or something that sounds remarkably like it.
Both earphones operate independently, which means you may have to listen to deafeningly loud beeps just to get them talking to each other, and by then, you're either looking for the ringing in your ears or hoping the sound these earphones deliver has the capability to drown out any future of doing that
Sadly, you'll be wrong.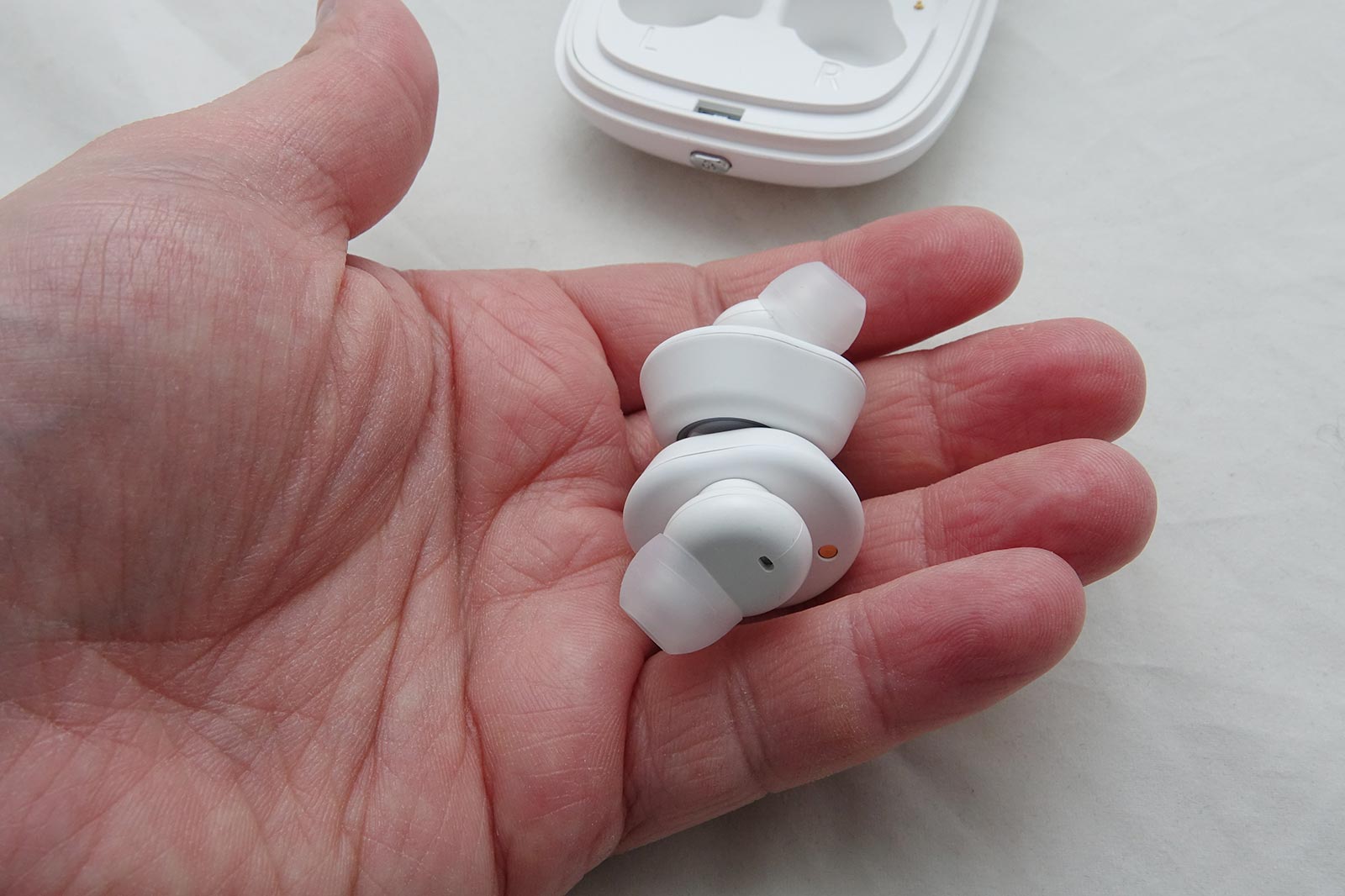 We mentioned it in the performance, but the sound here is shallow and bright, reminiscent of the kind of quality you'd expect out of a five buck pair of wired in-earphones. We didn't think we'd hear a pair of wireless earphones like this in our lifetime, and yet here we are.
Dead set, there is no bass, and the earphone design is so flawed that the only way to get any out would be to hold them in and hope something comes out.
At least you get a case to charge them up in, though given the quality of the audio, that may be a small comfort. Certainly more so than when you plunge them into your ear.
About the only area Cygnett doesn't lose out is the local story, because the brand is Australian. These earphones, however, should not be indicative of Australian design and build, however. Aussies have designed and built some amazing things; the Cygnett FreePlay earphones are not one of them.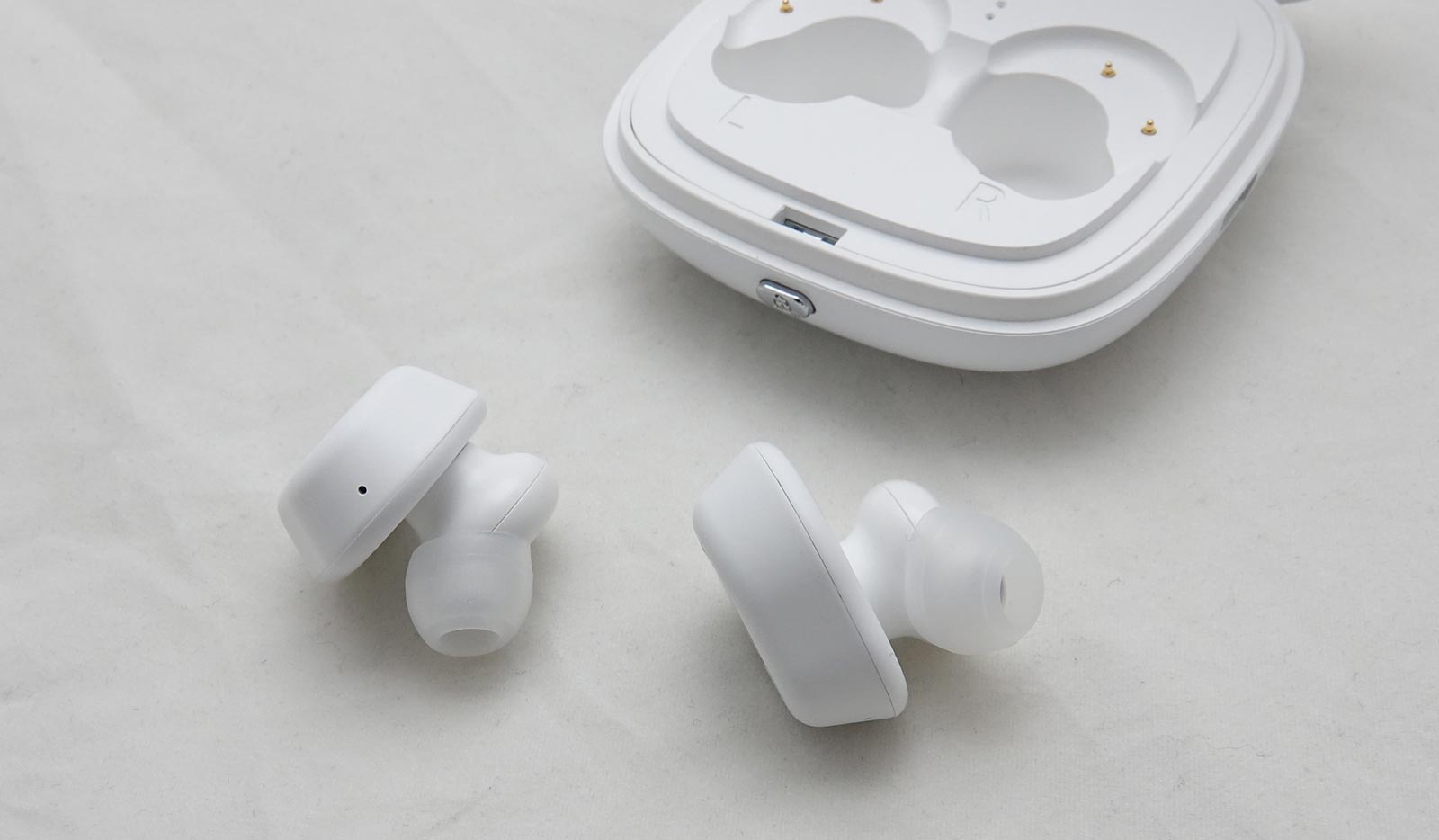 Final thoughts (TLDR)
The funny thing about the Cygnett FreePlay wireless earphones is that the day we started reviewing them, we literally said in a podcast that it is "rare to find a terrible product", because the democratisation of technology has made it difficult for the template to be broken.
Earphones generally get to rely on decades of research and development, not just with the drive, but with the past few years of design changes.
Cygnett's history and heritage may not be audio, but it makes some pretty excellent peripherals for your life. We always carry its 20,000mAh PowerUp battery with us because it's just so useful, and was one of the first locally available products capable of charging up a laptop.
But while Cygnett has some hits, it's also guaranteed to have some misses, and the Cygnett FreePlay earphones are definitely one of them. No one should spend $100 on these. Not even people you hate. Seriously, look around, because while Cygnett makes some great products, these earphones are not an example of that.
The good
Relatively inexpensive
Neat little storage case
Australian owned
The not-so-good
Uncomfortable
Deafening connection sound
Low quality audio: bright, but lacking in depth and clarity