Wireless earphones come in lots of designs and styles, but the one that is making a lot of noise at the moment is the totally cordless generation, and another Aussie brand is getting into the act.
One of Australia's few peripheral makers is getting into audio, a change from the typical cases, batteries, power cables, and other bits and pieces we've come to expect from it. You may not realise it, but Cygnett is actually an Australian brand, and while its beginnings in Melbourne aren't known by all, we'll always take the time for an Australian product to make its way out.
This time, Cygnett is tapping into earphones, and much like how fellow Aussie audio brand BlueAnt decided to try on a pair of wireless earphones earlier on, so too is Cygnett, opting for a $130 pair of wireless and cord-free in-ears that comes with a little case to recharge them. Called the FreePlay Bluetooth Earphones, they are what the name suggests, with a pair of small cordless earphones, one for each ear, connecting to phones by way of Bluetooth.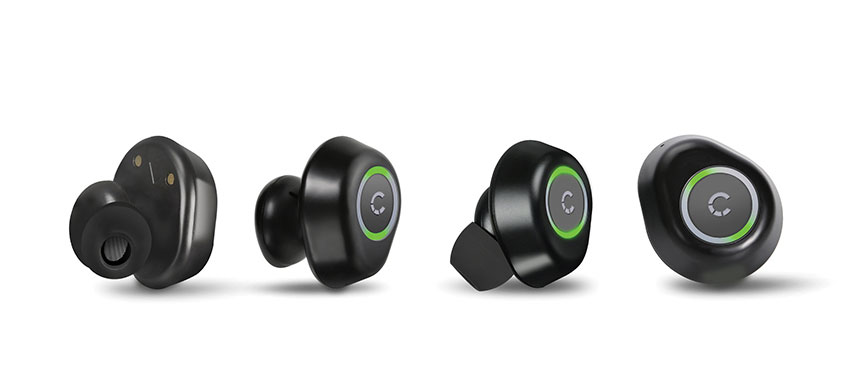 Now audio isn't Cygnett's heritage, so we can't say what these will sound like (our guess is likely bright and made for pop and dance), but you'll find a good three hours of charge with the battery case giving six hours more, while the earphones are made to be small, light, and when not in use, fit in your pocket in the case.
We're not going to say they're the most attractive little dots for your ear out there, and Cygnett has even given the earphones a "C" on the outside, to let people know you're listening to something beginning with the letter "c".
While we're not sure it will start give people a jump-off point for conversation, you could keep them guessing, asking them for their opinion on what that "c" is for… Crystal? Clarity? Cordless? The possibilities are numerous, especially since there are a lot of words beginning with "c".
"Cheap" might be another option, because at $129.95, Cygnett's FreePlay are definitely that. You'll find them in stores from June 1 in both black and white.