A good pair of wireless headphones isn't always easy to pick, but if you have the money to spare, Bang & Olufsen's H9 are a good looking stage for B&O's "Signature Sound", even if they come with some quirks.
Design
If there's one thing the team of Danes at Bang & Olufsen are known for, it's design.
Alongside a love for sound and vision, the Danish designers at B&O really love to play with aesthetics, offering up metals casings, leather earpads, a use of textiles, and simplicity.
Take a quick walk through a B&O store or glance at a catalogue and you'll see a big emphasis on textiles and two or three tone design, and that's what Bang & Olufsen has provided in the H9, continuing a look that is at once both simple and elegant.
So forget about your typical black headphones, as well as the more modern red, blue, green, and white. Instead, the Bang & Olufsen H9 headphones are grey with tan, accented with brushed steel, a look that is both nice and stylish, and matches so much.
Bang & Olufsen's love for textiles continues on the headband, with a padded cotton neck- and head protection stitched into something that looks and feels like leather, much like the leather earpads.
Features
Beneath the leather earpads, Bang & Olufsen has provided a 40mm driver tuned for B&O's "Signature Sound".
That's generally what B&O's headphones and speakers aim for, with a warm sound that can be replicated across the range, and Bang is pairing this with a few microphones for active noise cancellation.
Controlling this, you'll find a power switch on the right side and a microUSB charge port for the 770mAh battery, while the actual controls are handled by the right earpad casing and its touch controls.
That battery keeps the headphones connected wirelessly using Bluetooth and aptX to a smartphone, tablet, or media player, but if you do run out of battery life, you'll find a 3.5mm cable to connect the headphones to that device.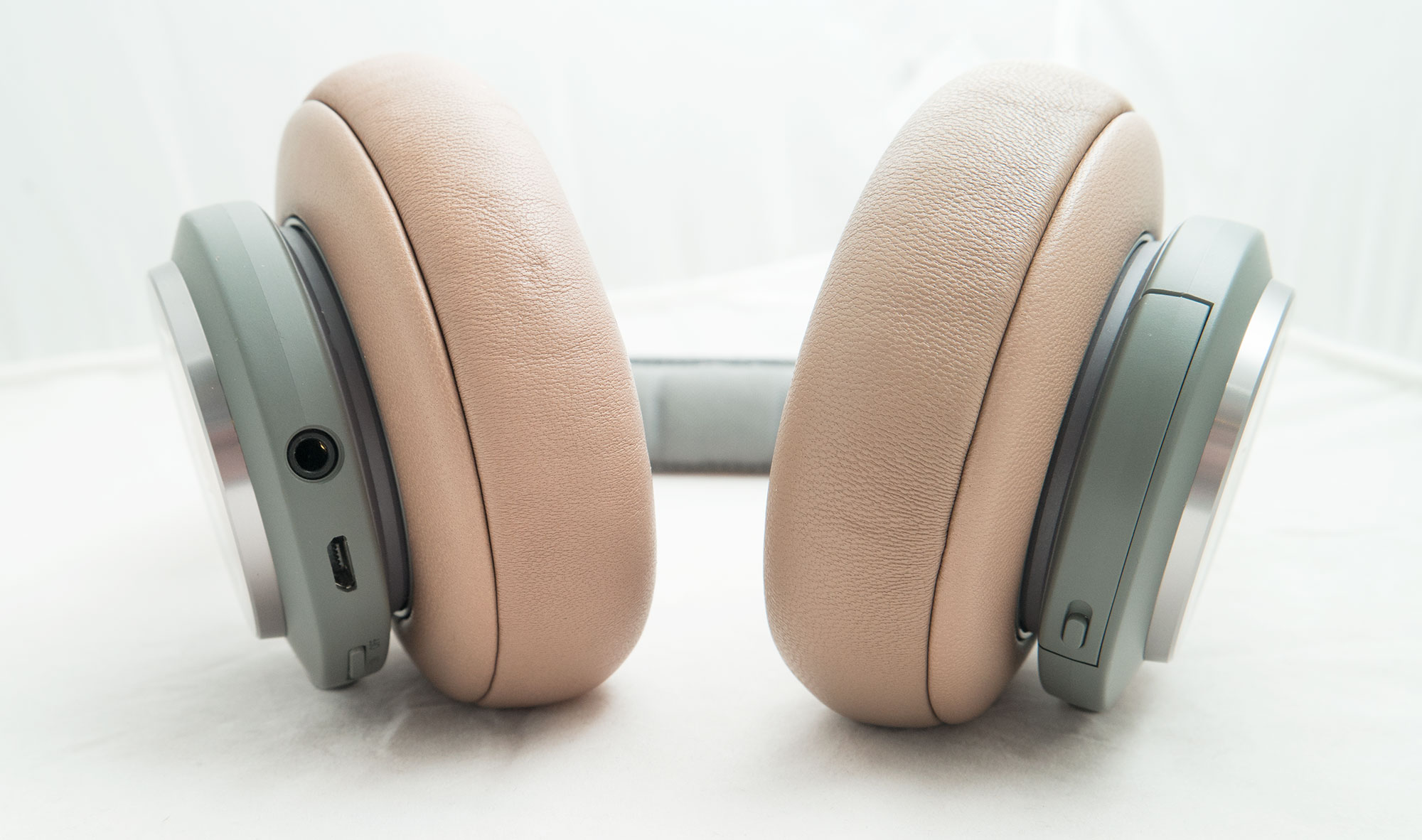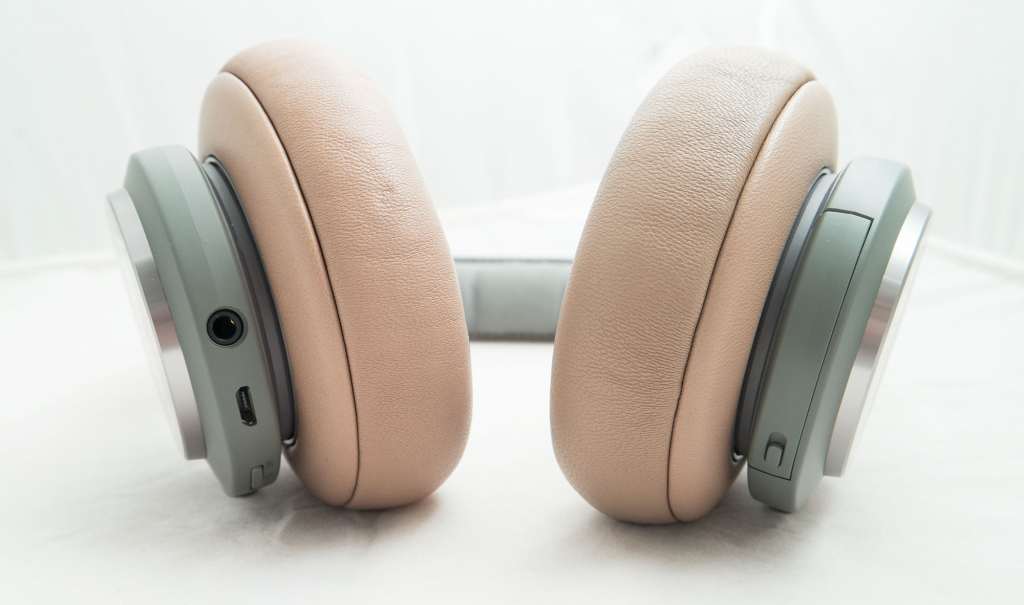 Performance
As usual, we're testing a pair of headphones with the Pickr Sound Test, which you can hear for yourself and test on your own pair of headphones, or just play along and see if you experience the same things.
Starting off with pop and electronic, Pentatonix's "Lean On" delivers nice clear vocal sounds with a surprisingly deep bass amidst a warmth from the mids. Ellie Goulding's "Army" drives the bass a little more, but the sound is still fairly warm, with a great volume of sound, as if you were about to be taken over with noise.
The warmth makes it especially well suited to music where the bottom and mid is pushing power, meaning Propellerheads' "History Repeating" is loud and solid, as if it had created a wall of sound.
Over to R&B and soul, and Mark Ronson's initial sound from "Uptown Funk" is in the mids and highs and therefore feels a little restrained, only really kicking in with a solid bass thump when it needs to, while the warmth of Michael Jackson's "Billie Jean" brought to mind the feeling of listening the old "Thriller" vinyl back in the days when we had owned it.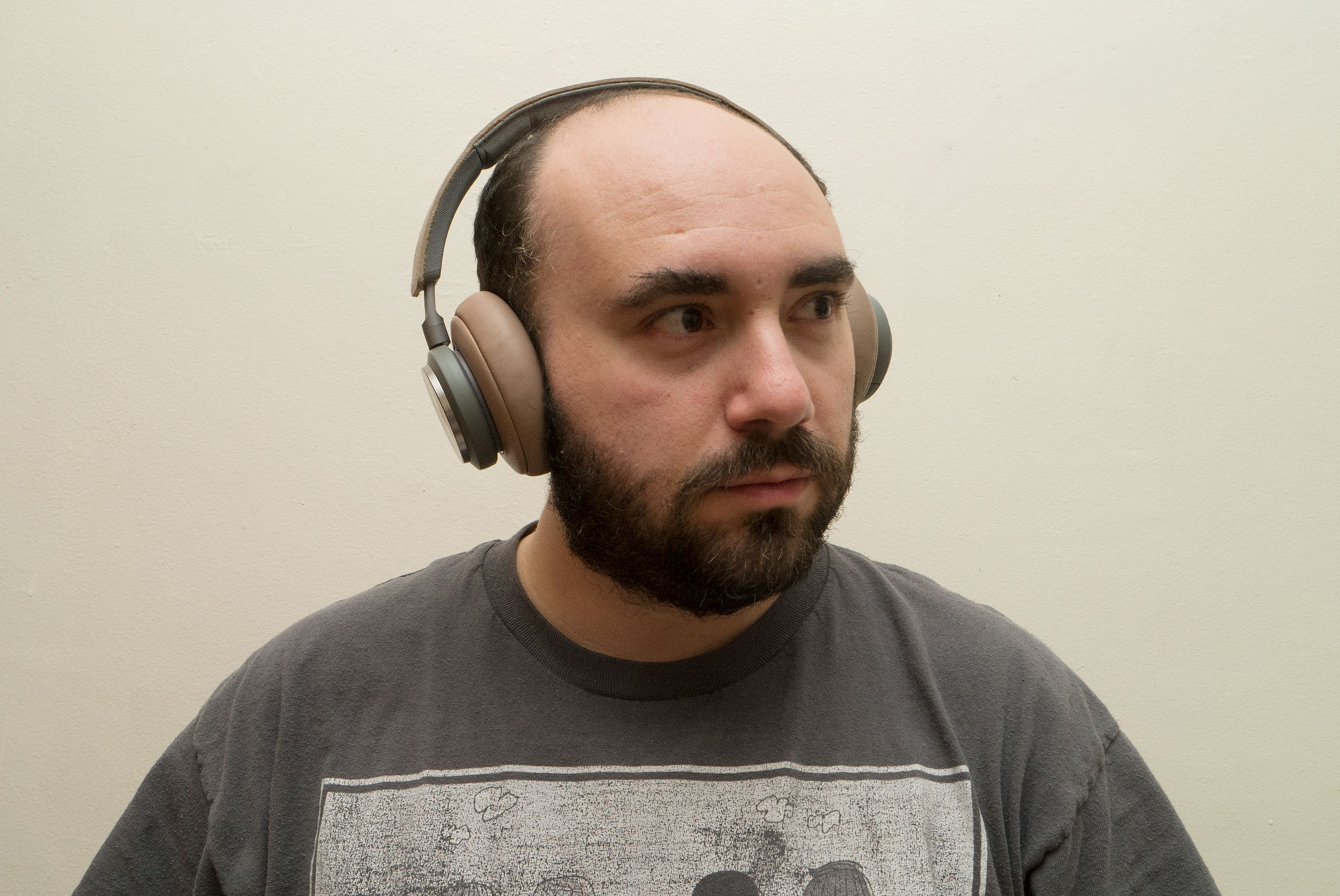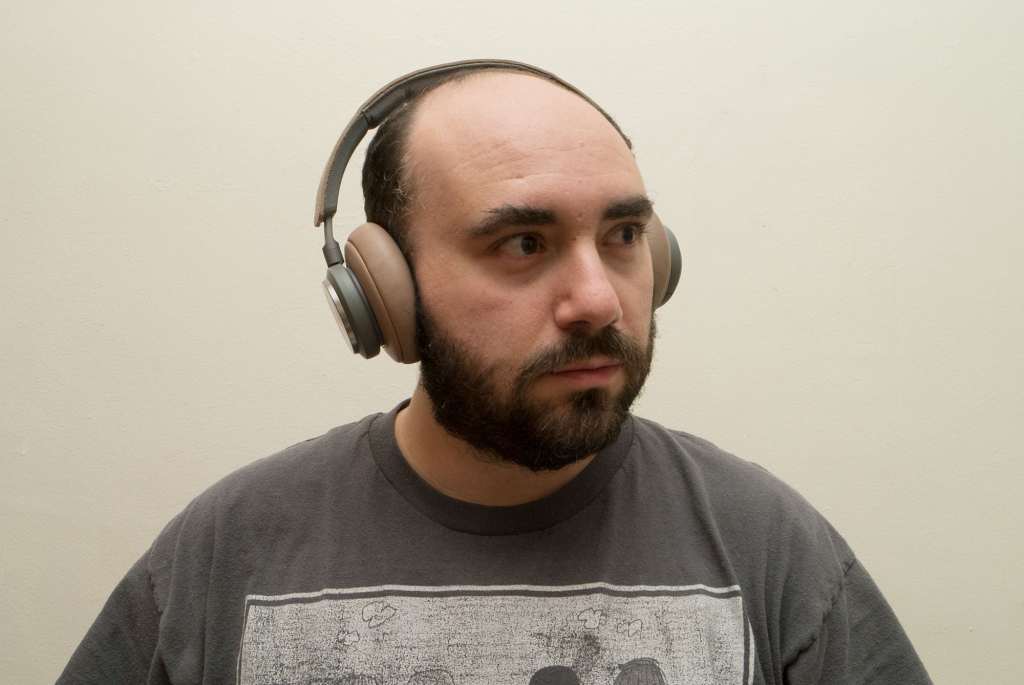 Rock channeled that warmth in much the same way, as Deftones' "Change" provided a strong balance with not too much bottom end, making it warm to these ears, much like it was in Nirvana's "Come As You Are" and The Who's "Baba O'Reilly", demonstrating that the less overemphasised mastering brings B&O's Signature Sound to life.
That bodes well for classical and jazz, the former revealing a rich warmth in Nigel Kennedy's "Walk on the Ice" that begs to be turned up to hear the detail of the instruments, while jazz offers a soothing comfort yet a refined clarity of Dave Brubeck's "Take Five".
And that's the crux of B&O's sound profile, with a warm vinyl-like presence and a little extra bass when modern music demands it.
Overall, it's a nice sound, and it's a soundscape and profile that isn't just easy to get used to, but is much the same where the noise cancellation is switched on or off, wired or wireless, something we like to see.
And much like the other B&O wireless headphones we've tested, Bang & Olufsen lets you play with the sound via an iOS or Android app, making it warmer or more relaxed depending on your preferences at the time.
Essentially, there are no struggles on sound, particularly if the music has been engineered and mastered well to begin with.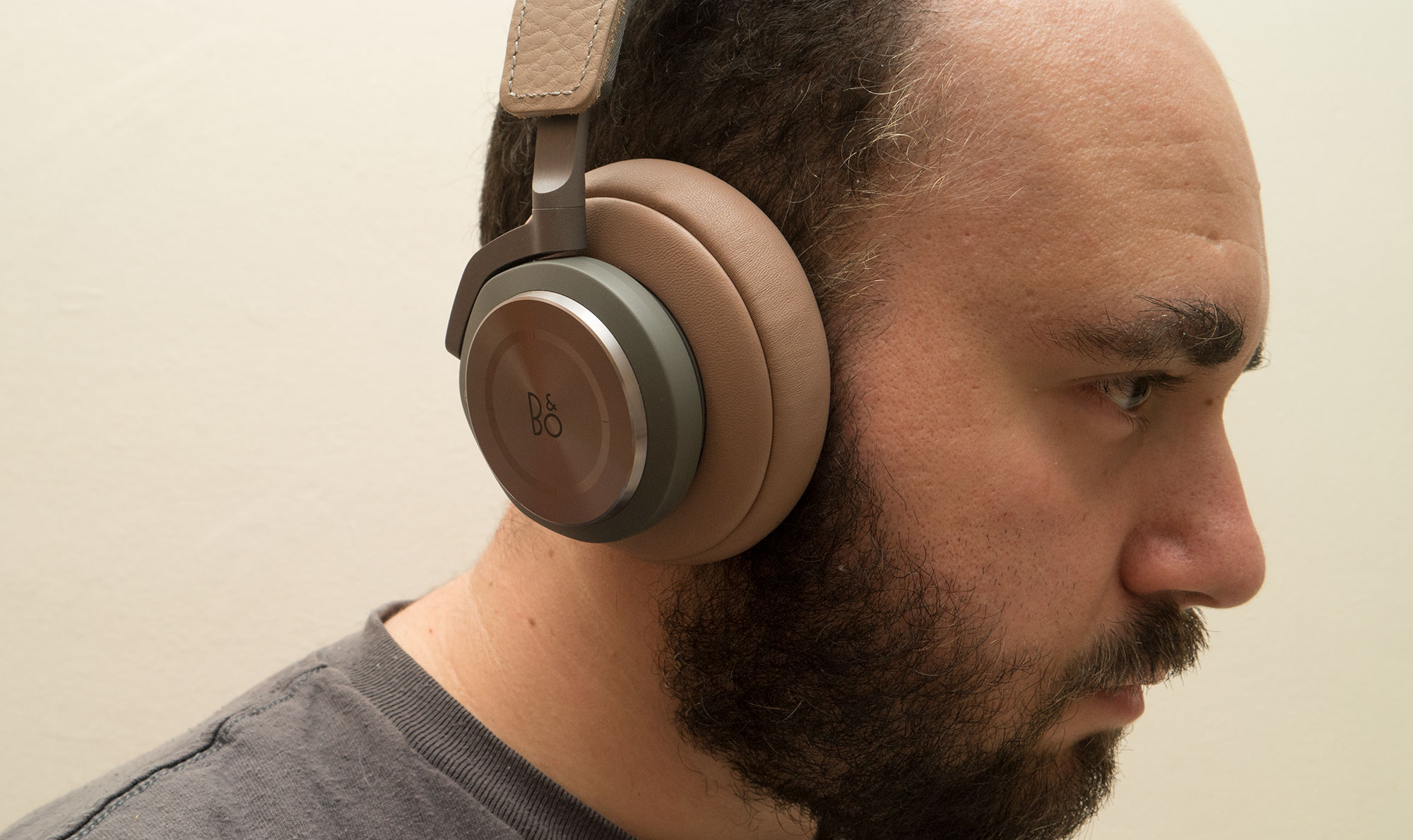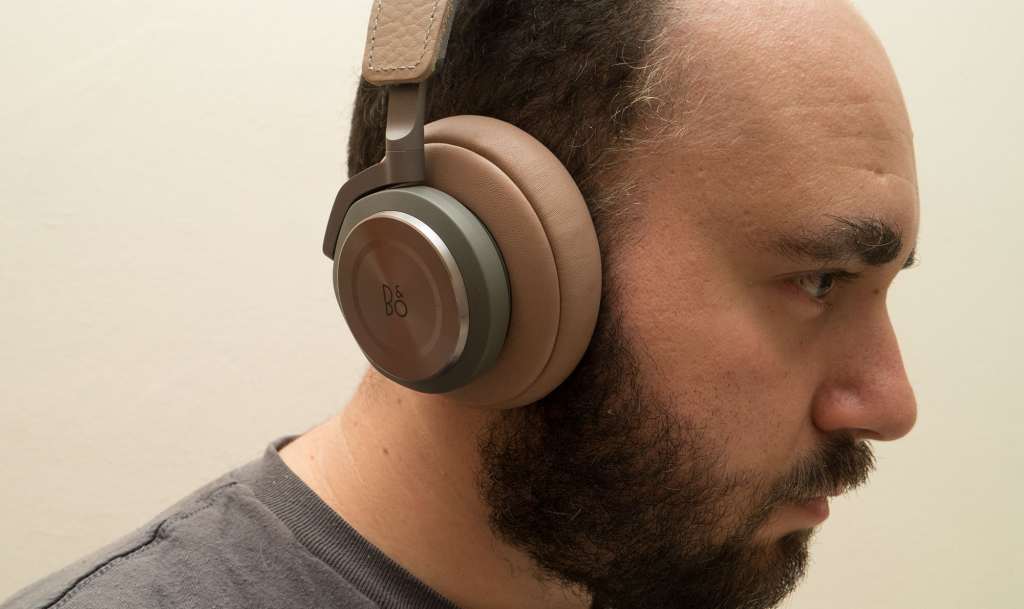 Value
The one area you may struggle with on the H9 is one Bang & Olufsen gets caught under frequently, and that's price. Simply put at $799, the B&O H9 headphones are very expensive, and among the priciest wireless noise cancelling headphones.
Sitting at just above the $599 Parrot Zik 3.0 and $699 Sony MDR-1000X, not to mention the $449 Bose QuietComfort 35 headphones, Bang & Olufsen's H9 take the crown for the most expensive wireless noise cancelling headphones.
While we don't have a problem necessarily with the price, it is definitely up there, asking for a hair under $800 was what is B&O's signature sound with either noise cancellation on or off.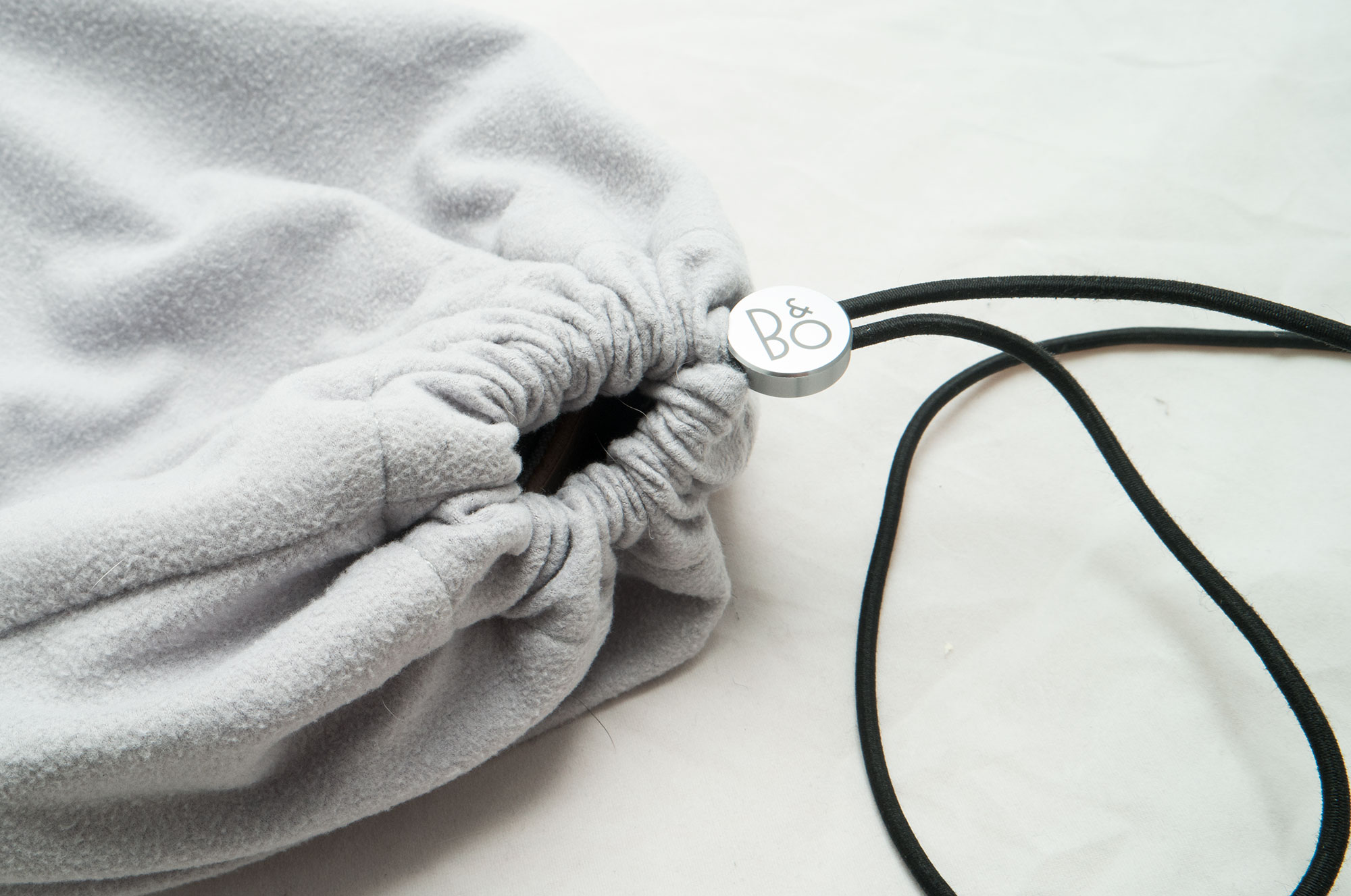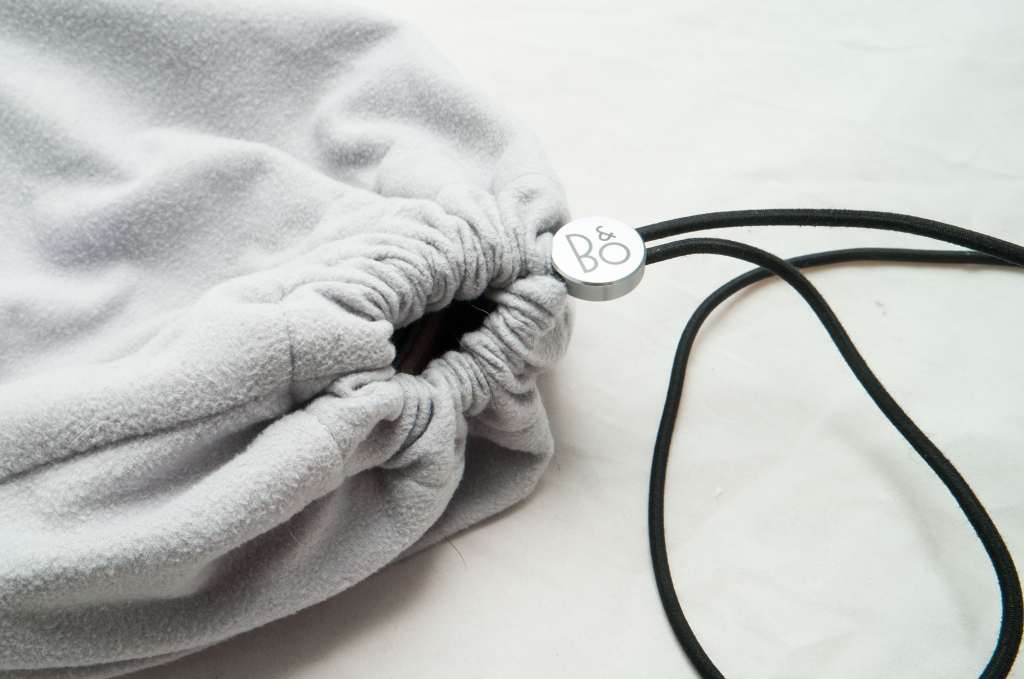 What needs work?
And that's primarily the problem, because with noise cancellation on the B&O H9 existing as either "on" or "off", the $799 price tag gets you a reduction of sound but not an adaptive one.
Bang & Olufsen does a decent job of active noise cancellation, but it's not the best in the business.
The other problem with B&O's H9 stems from the controls, because they're just so fussy and fiddly.
You see for these headphones, Bang & Olufsen have provided touch controls, similar to what Sony uses on the MDR-1000X and not far off from what Parrot has been using on the Zik series of headphones.
That means you'll swipe up and down to turn noise cancellation on and off, swipe left and right to go forward or backwards in track control, touch once to pause and play, tap twice to return a call, and swipe around in a circle clockwise and anti-clockwise to turn the volume up and down, dependent on what you want to do.
The controls are a little lengthy, but the real problem isn't that the list is large; rather, the issue is that they're fussy to use, because sometimes they work and sometimes they don't, and there's really no way to gauge when they will.
You'll try to change the volume and nothing will happen, and you'll tap on the headphone side to pause the track and it might work, or it just might not. Sometimes it works too well, and sometimes you'll accidentally double tap and have it call back the last person you phoned.
Most of the time, the control problems can just be summed up with delay: you tape the headphones to pause a track and a second later they respond, or you try to do the motion for volume control and nothing happens and a second later it finally does. Speed seems to be the inherent problem for B&O's H9 headphones, cans that are lovely, but suffer in the whole usability category.
All up, it can be a confusing and frustrating control experience, because you can see what Band & Olufsen is trying to do, but $799 should get you more stability than what you experience on the H9 headphones.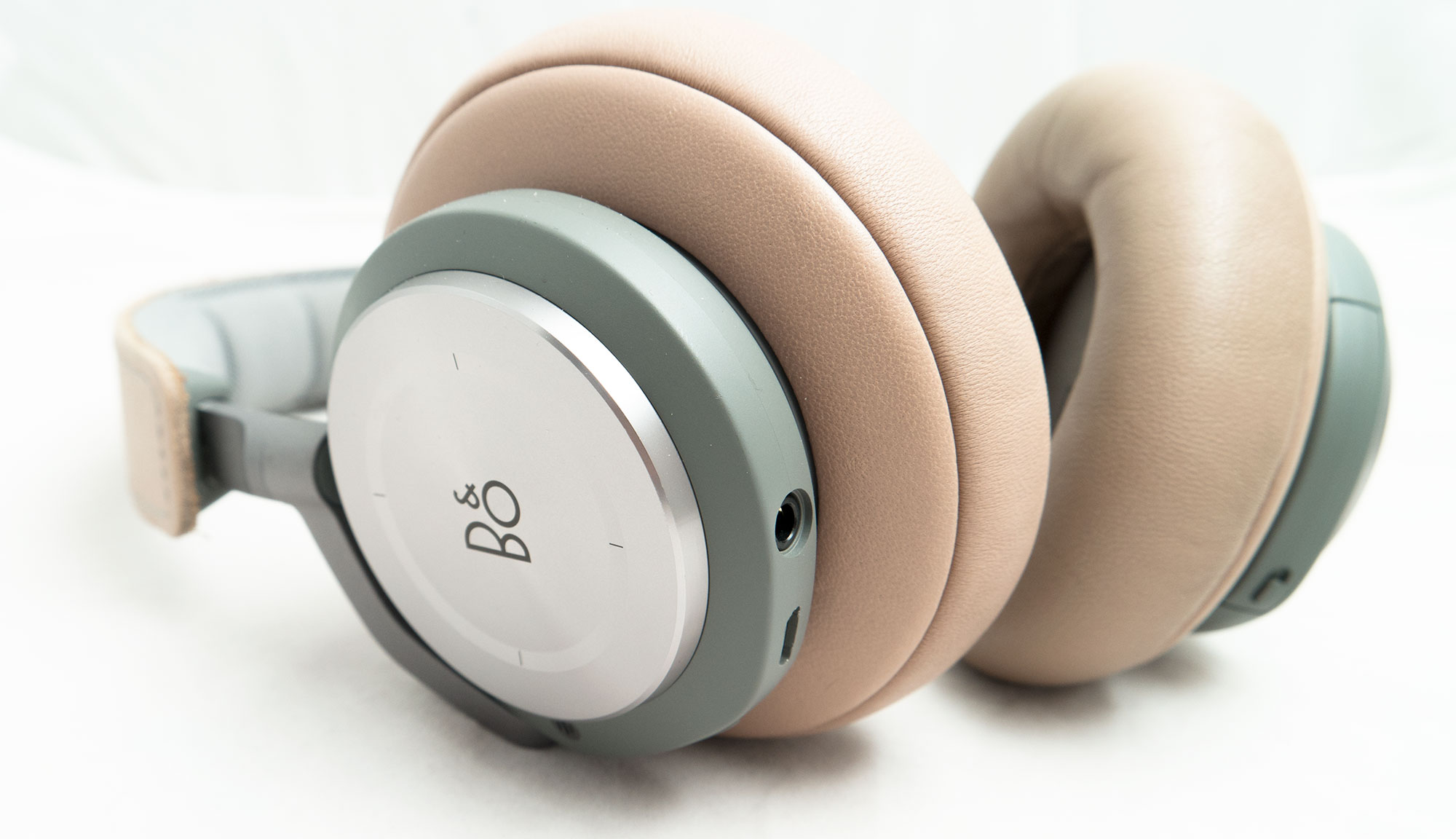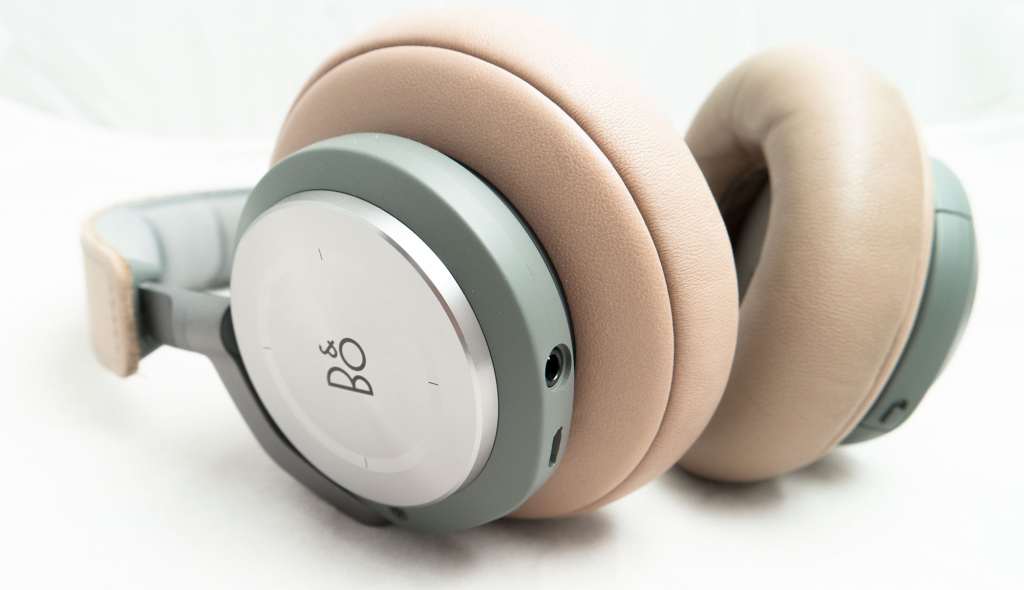 Final thoughts (TLDR)
While the bass can be a touch overpowering, you can see what Bang & Olufsen is getting at with the H9, a pair of headphones that feel as good as they look, and don't sound too bad, either.
In fact, if it weren't for those controls or the slightly weaker noise cancellation, we'd probably be head over heels. By far, B&O's H9 are among the nicest looking of the noise cancellation headphones, but they just need a little more: a little more in the noise cancellation department, a little more balance, and then they'd be worth a little more, which is consequently what B&O charges.
Right now, they're good. Four stars, good. Hopefully with a bit of refinement and an evolution, they'll be better.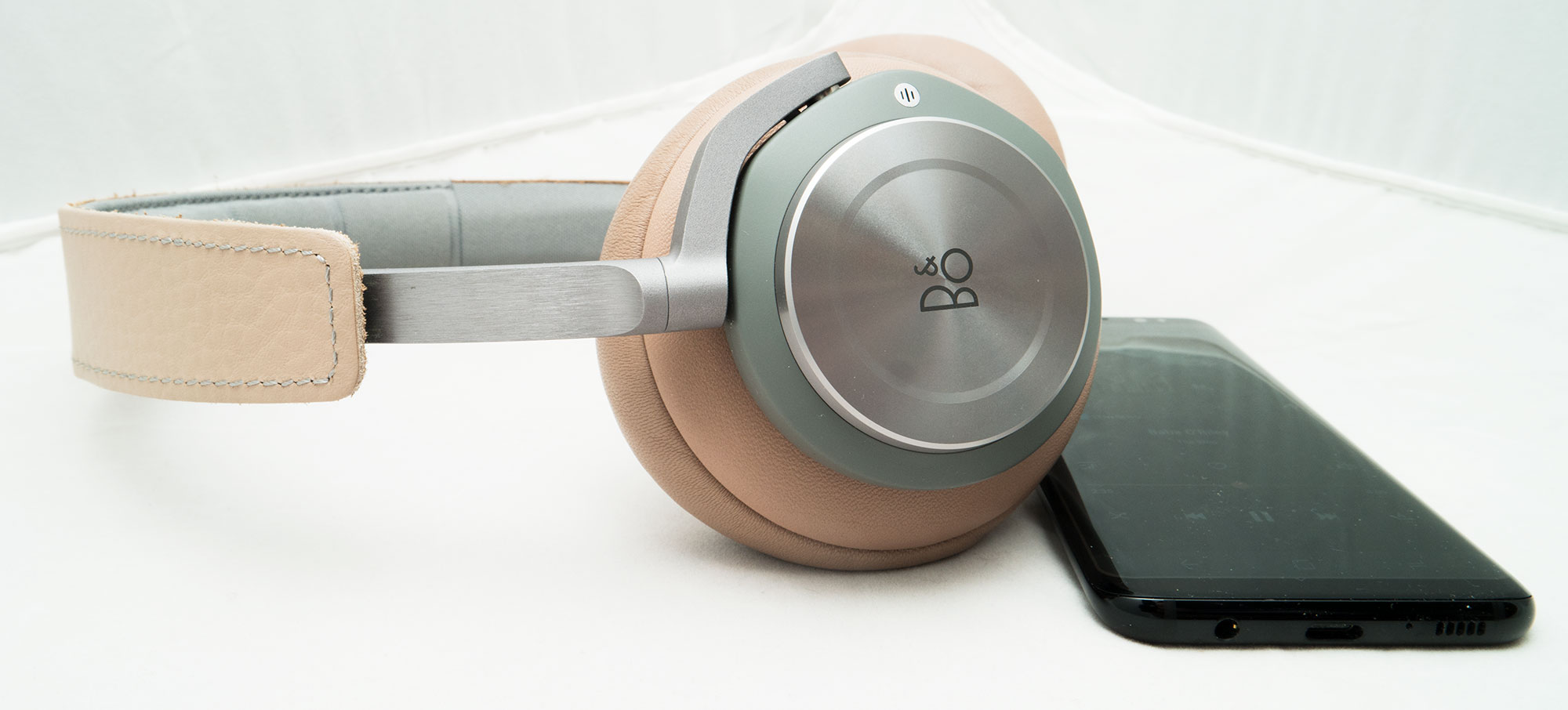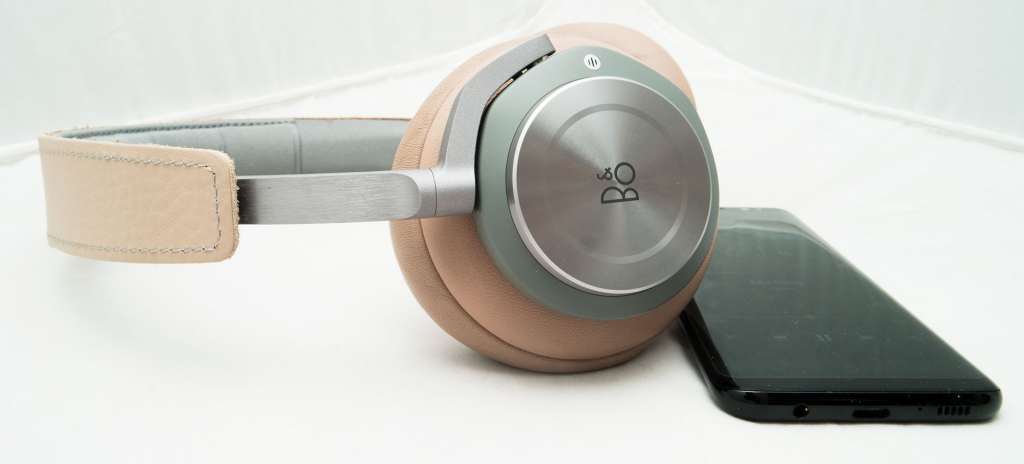 Bang & Olufsen Beoplay H9
The good
Warm sound
Bang & Olufsen's "Signature Sound" offers a decent balance
Comfortable headphones
Uses the 3.5mm to 3.5mm cable as standard if you have to go wired
The not-so-good
Bass can be overpowering at times
Expensive for what you get
Noise cancellation isn't adaptive
Controls are super fussy