The megapixel wars may well be back, as Xiaomi one-ups Samsung with its collaborative camera concept, rocking a staggering 108 megapixels in a phone under a grand.
If there's one clear message in 2019's phones, it's that the camera is one of the most important battlegrounds.
Regardless of whether you spend $500 or $2500, the camera is one of the key areas smartphone brands will have you thinking about. Most phones feature a minimum of two, but even if they don't, the technology under the hood is good enough to let you capture images in various lighting situations, with support for daylight, nightlife, portraiture and more.
The camera battle is so intense that the year's best phones invariably come down to camera performance and battery life, with the former being one of the main features in every new phone. Do you go for the phone with the camera that can get you closer or the camera in the phone that can capture at night better? Or do you find one that combines the best of each?
It seems the choices are varied, and they're about to get bigger again. While we don't have an idea of what exactly 2020's phones will bring, we have a bit of a taste at least from Samsung, which this year announced a neat collaboration with phone and gadget maker Xiaomi.
One of China's latest exports, Xiaomi has arrived on Australia's shores touting a little more than just phones, though one of its latest mobiles is grabbing attention, and the camera is the key reason why.
Its latest phone is the Mi Note 10, bringing with it a staggering 108 megapixel camera, and that's just one of the five on the back. Similar to the Nokia 9 PureView, the Xiaomi's Mi Note 10 (and Mi Note 10 Pro, which is different only in storage and memory) rocks a crazy five cameras on the back, catering for more than just one range.
In a way not dissimilar to how the iPhone 11 Pro and Pro Max now go wide, standard, and close, and how Huawei's P30 Pro offers a little more reach with a 5x camera, the Xiaomi Mi Note 10 looks to impress with wide, standard, both a 2x and a 5x camera, and then also a macro lens. Essentially, the reach for the Xiaomi Mi Note 10 aims to cover not just what a phone camera can do, but what a camera is built for.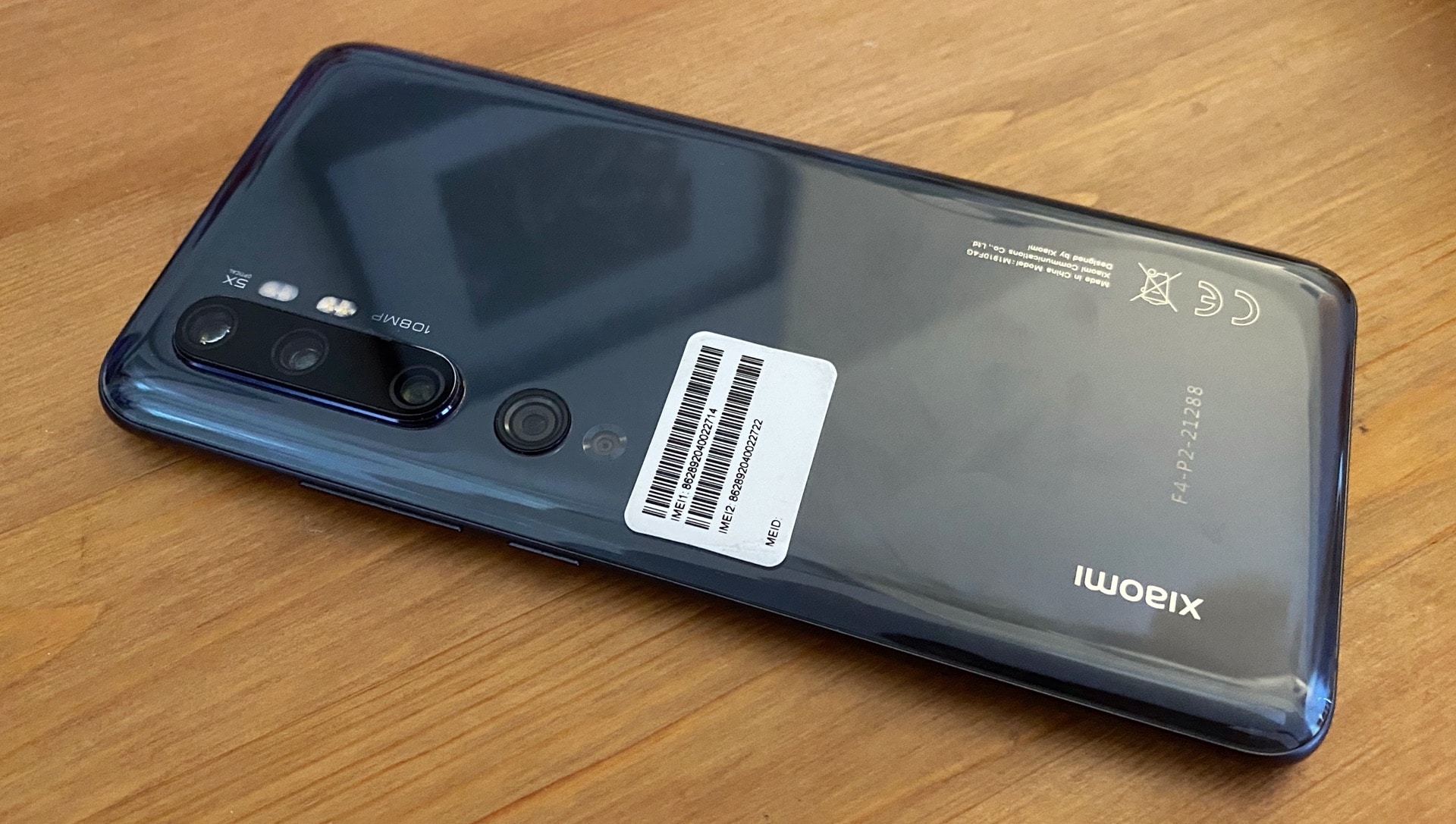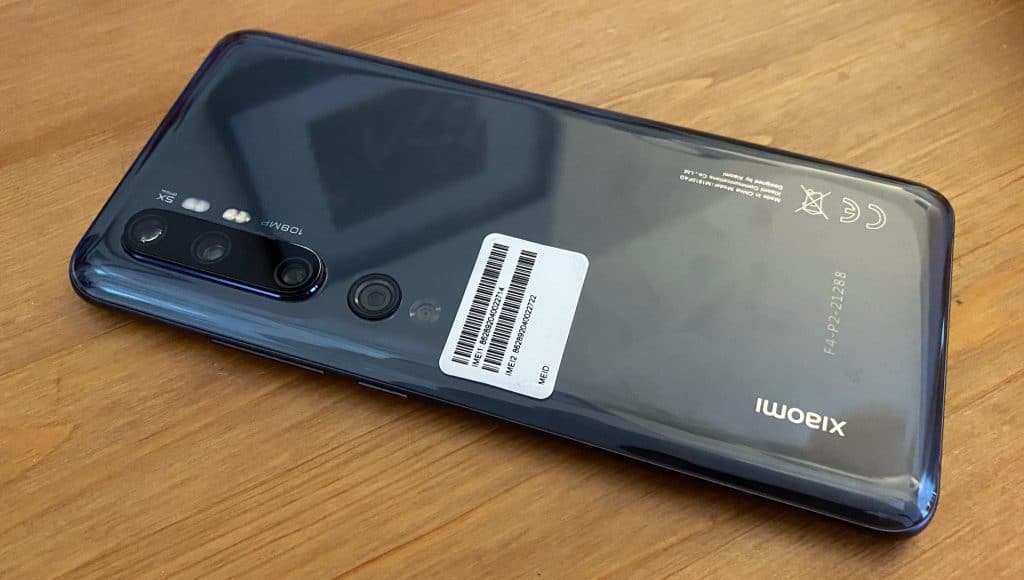 Each camera that makes up a part of the Mi Note 10's design is a little different, though none is quite as big as that 108 megapixel module. Able to capture at the full 108 megapixels if you choose, it works as the standard camera, and typically drops itself back to 27 megapixels for standard use. For this camera, Xiaomi is using that neat trick where four pixels are worth one, making a 108 megapixel sensor behave like a 27 megapixel camera, and essentially providing four times the pixel quality in one.
It's worth understanding that Xiaomi's 108 megapixel camera sensor came about from a collaboration with Samsung earlier in the year, which gives you a bit of an idea as to what each company is working on. In fact, this four-for-one approach is something Samsung calls "Tetracell" technology, and can be found on other phones using its camera sensors, including the Motorola One Vision.
However Xiaomi's is the first, and it's one that will be available in Australia by the end of the year, providing a 108 megapixel camera in a phone for around the one thousand dollar mark. So what's it like?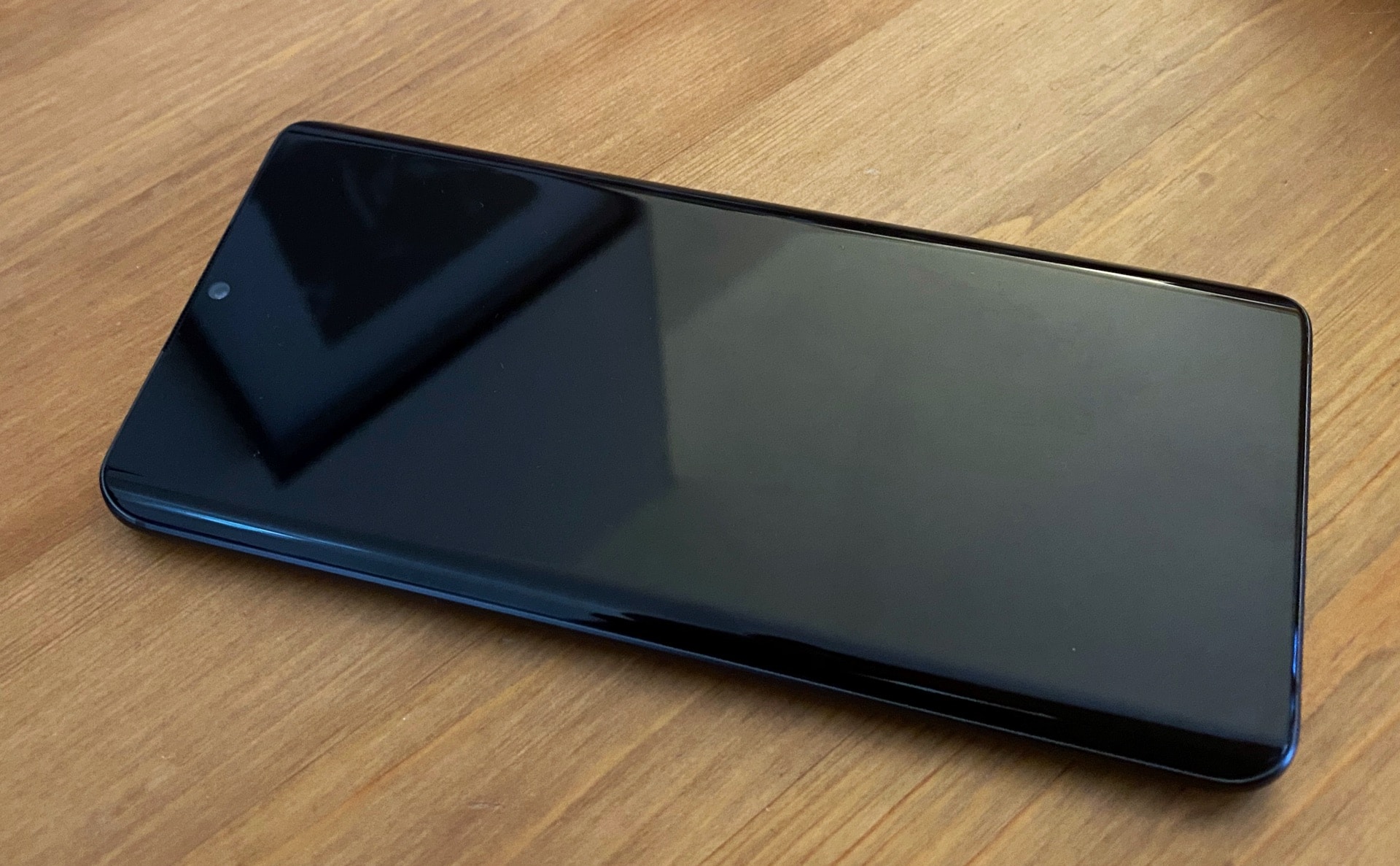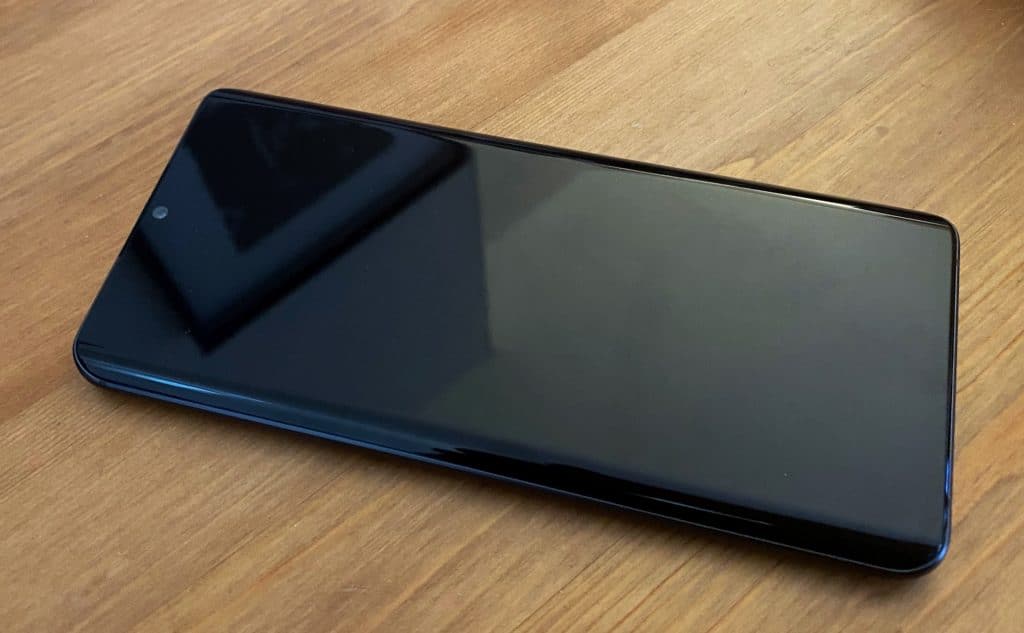 Hands-on with the Xiaomi Mi Note 10
Playing with the Mi Note 10, it's hard not to get a sense of where Xiaomi is pulling from in this phone: a dead ringer for the Huawei P30 Pro, the two phones appear very close upon first glance.
The screens look almost identical, and the cameras are set on the back in much the same way. It's curved glass at the front and a glass back, set in place by a metal frame, with the Xiaomi appearing much like the P30 Pro.
There's a 6.47 inch screen for each sporting the same 2340×1080 resolution, fairly similar storage option at 256GB, though Xiaomi is using a Qualcomm Snapdragon in its place. However the two seem fairly well matched in connection options, with 4G, WiFi, Bluetooth, NFC, GPS, and even infrared, allowing you to control TVs and air conditioning units with your phone.
Interestingly, Xiaomi has kept the 3.5mm jack in the phone, handy for folks who want it, though the Type C USB port is part of the design, too.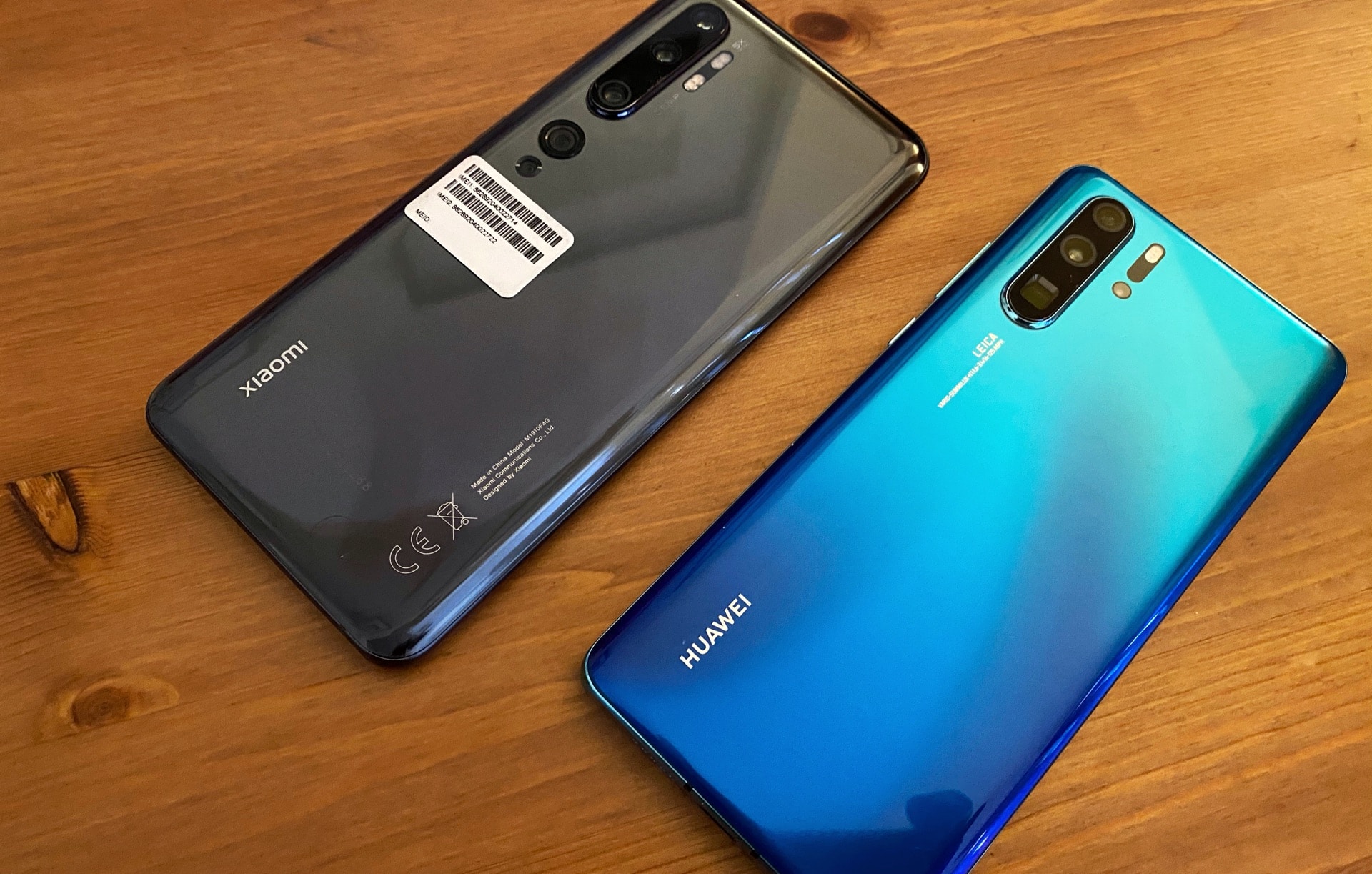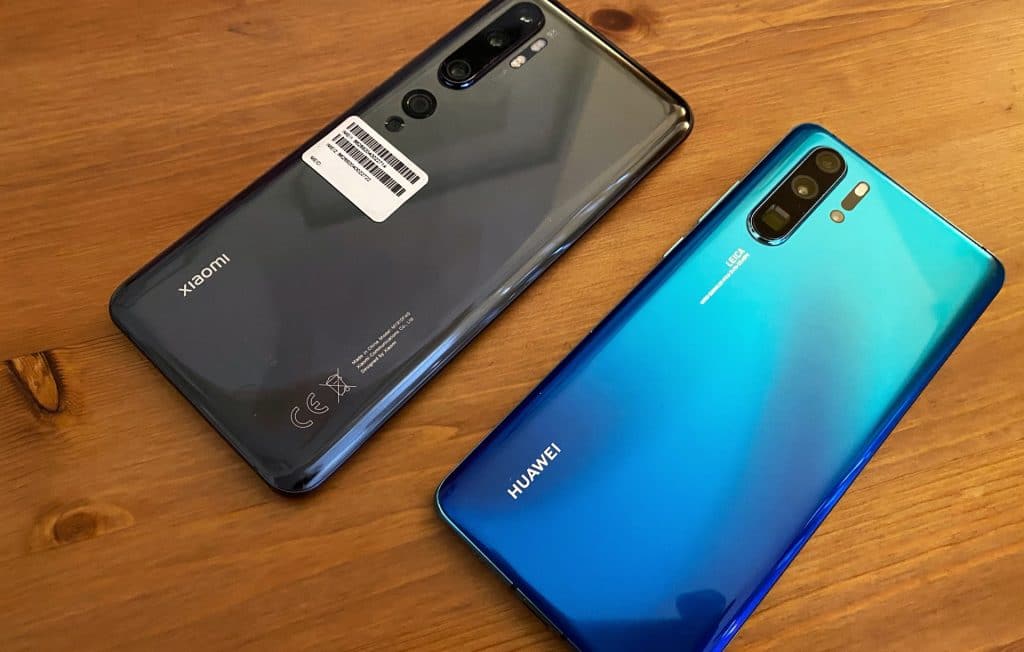 And speaking of that design, while it is familiar and appears very close to the Huawei P30 Pro, it's a little thicker, thanks in part to what appears to be a pretty sizeable battery. At 5260mAh, it's one of the biggest batteries in a phone, and a good 1000mAh higher than what's in the P30 Pro. Yikes.
Even with the slight size adjustment, in the hands, that reminiscent design is really easy to play with, and the glass body wraps around the Mi Note 10 nicely. There's a solid heft to the phone, and that's helpful for when you're holding the camera.
Speaking of the camera, it is definitely capable of some solid shots, though we're not sure Xiaomi's night mode is necessarily at the crazy black magic of Huawei's P30 Pro, at least not yet. We found the 27 megapixel mode looked a little clearer than the 108 megapixel images the Xiaomi Mi Note 10 was able to capture, though the flexibility of the Xiaomi was interesting all the same.
While the cameras are very different and still need a little bit of tweaking, the ability to jump between a 27 megapixel conversion from a 108 megapixel standard camera, a 12 megapixel 2X telephoto, a 5 megapixel 5X telephoto that works to create a hybrid zoom, plus a 20 megapixel ultra-wide, all come together to help make the Xiaomi just that little more interesting than you might expect. The fifth camera of the lineup is the 2 megapixel macro, which doesn't seem to be enough for decent shots, and is a little weak in comparison to the whole. We're a little surprised Xiaomi didn't just use the ultra-wide 20 megapixel camera for macro, but that might be a matter for version two.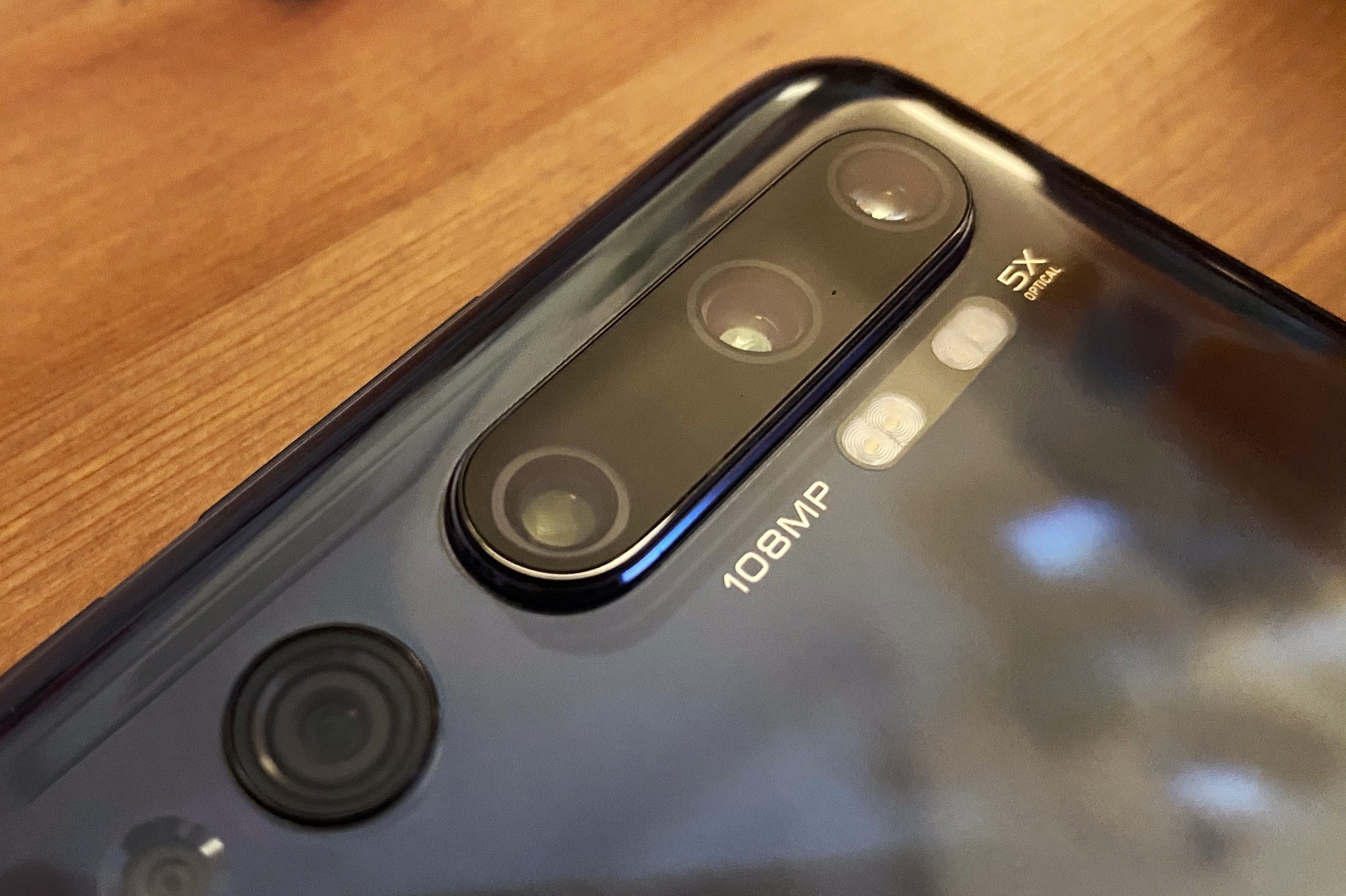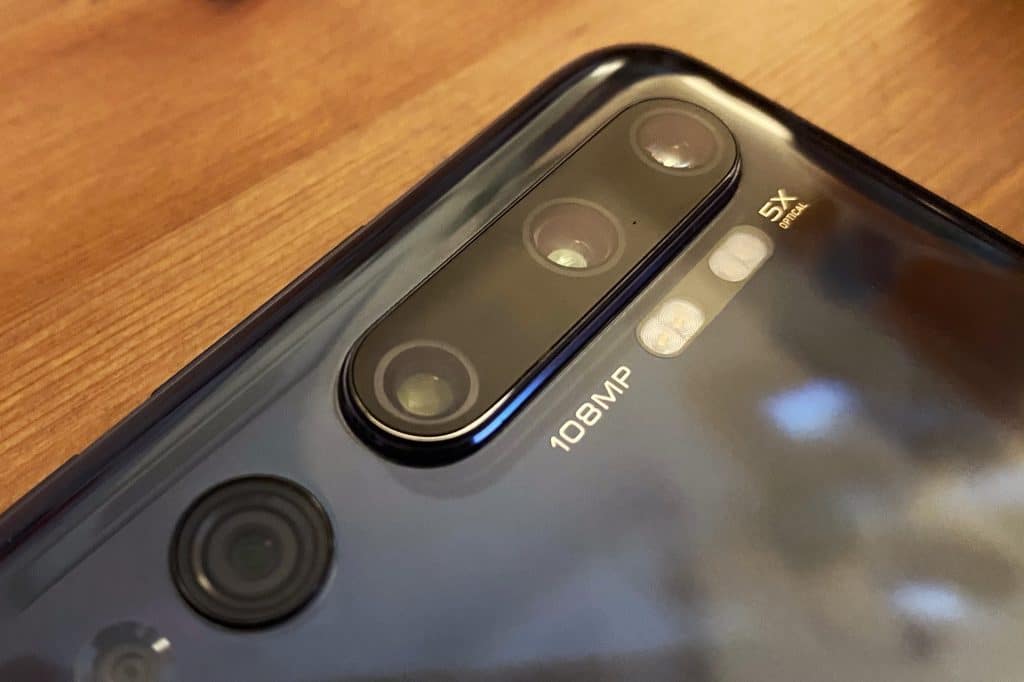 What doesn't the Mi Note 10 have?
Interestingly, there are things Xiaomi missed out on, such as wireless charging and water resistance. We tested the Mi Note 10 with several wireless chargers, and neither one triggered any wireless charging in the phone, suggesting that either our pre-production unit didn't include it, or the phone doesn't at all.
There's also no listing for water resistance, which isn't to say it's definitely not there, but rather that Xiaomi may not have had it tested or certified for it.
However one thing Xiaomi doesn't have is a high price for this phone, offering the Mi Note 10 in Australia with 128GB and 6GB RAM for $888, while the 256GB storage and 8GB RAM option in the Mi Note 10 Pro will cost $999. That's sure to convince a few people.
Australian availability and release
Finding the Xiaomi Mi Note 10 in the latter months of 2019 is rather like finding a review: a little difficult, at least in the beginning. You can find the writer's exclusive review of the Mi Note 10 at the Australian Financial Review, while availability of the phone seems set from the Xiaomi online store in Australia, with delivery set for the middle of December.
Locally, JB HiFi is one of the stores where Xiaomi phones are sold at, so it's possible you might see this big phone make a presence in JB's yellow and black retail outlets, though we're yet to get confirmation on that.
For now, it means if you want to grab one of the first 108 megapixel phone cameras, you might be limited to doing so online, shopping for the camera, screen, and battery above all, where Xiaomi is playing with the Mi Note 10 and Mi Note 10 Pro.