Huawei and Oppo won't be the only disrupters in Australia's phone market, as Xiaomi makes a move for down-under, courtesy of distributor Panmi, which is bringing more than just phones.
You may not have heard of the Xiaomi brand before, but it's coming to Australia, and coming real soon.
Announced by the Australian Financial Review (by this writer, no less), a new player is coming to Australian phones, offering more choice to pick from if you're looking for a mobile that potentially offers value, but won't necessarily break the bank.
Known for phones overseas, Xiaomi is coming to Australia, and while locals may have a hard time saying its name — it's pronounced shee-ow-me, almost like a cat was having trouble saying "meow" and said "sheow" followed up with "me" — it may not matter. You may just have to point to the sub-$1000 phone that has everything you need in an Optus store and a name you're having trouble uttering the first letter of to buy it.
As the AFR reports, Xiaomi "is in talks with Optus about adding its phones to plans as it looks to offer Australians a new, well-respected, lower-cost rival to Apple and Samsung".
That phone range is already partially available on the Amazon shop for Xiaomi Australia and its own local online presence, which includes the $649 128GB Pocophone F1 and $399 64GB Redmi Note 5.
But the release of phones is only one part of the equation, and as this writer went hands-on with what Xiaomi and its local distributor Panmi plans to bring, the focus isn't just for Xiaomi to have mobiles in Australia, but a delivery on a smart home that's more in reach of everyone else, too.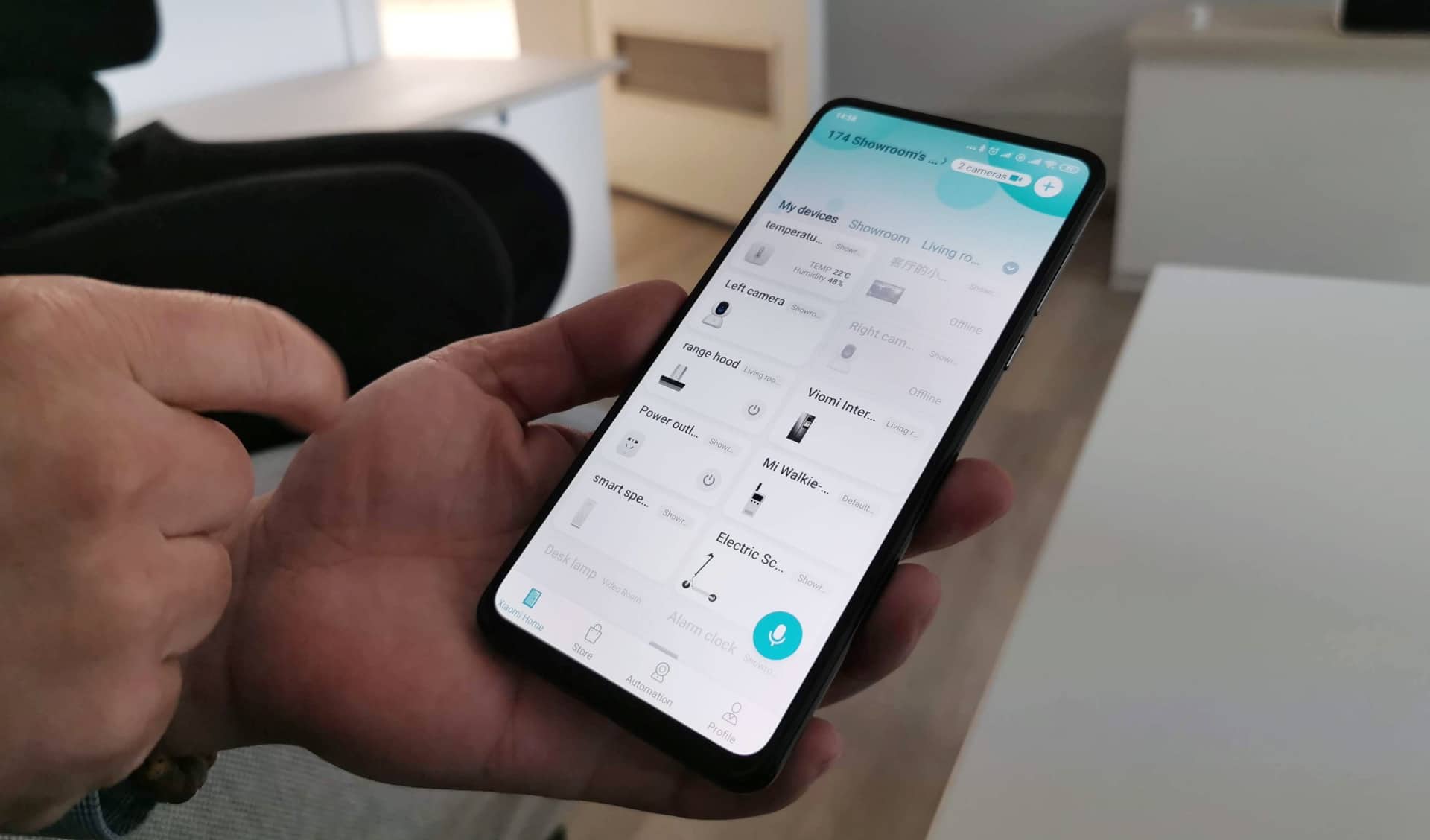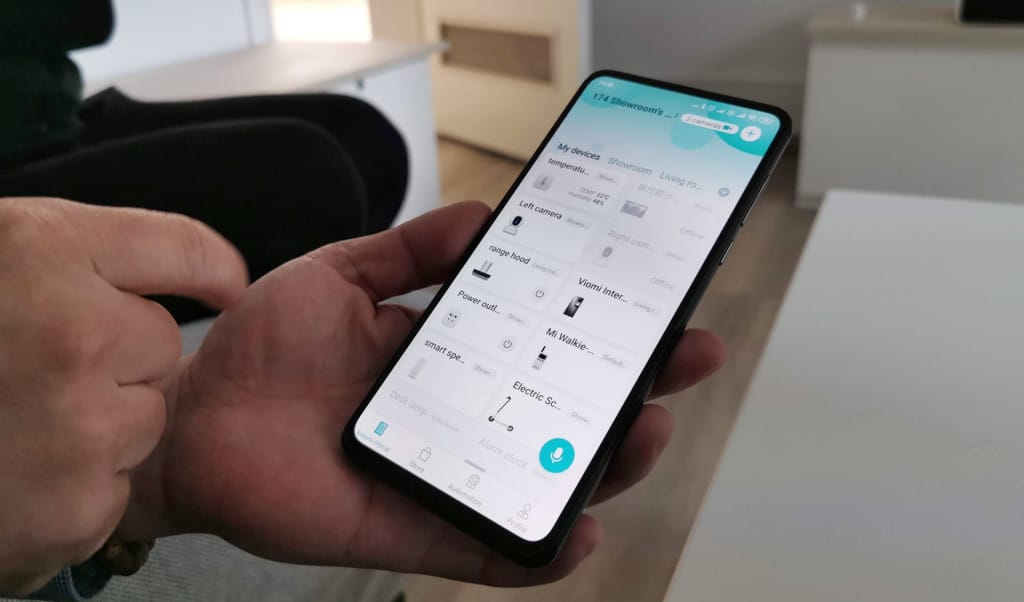 As I walked into Xiaomi's first official Australian showroom, you could see the focus on the home.
Xiaomi has a TV. It has light bulbs. It has sensors. It has cameras. It resonates a feeling that the home is a focal point of the modern technology infused lifestyle, because while we might live on our phones, we still have to go home, and technology can make an impact there.
It even has a bunch of things that belong in the home that may not be as tech infused as everything else: backpacks, luggage, an electric toothbrush, water jug, and a hair dryer. Why we even saw a toilet seat, though it wasn't an ordinary toilet seat, and featured buttons.
Panmi's focus for Xiaomi in the Australian market appears to be more than phones, with the sentiment almost ripped out of ET, albeit with different punctuation:
Phone. Home.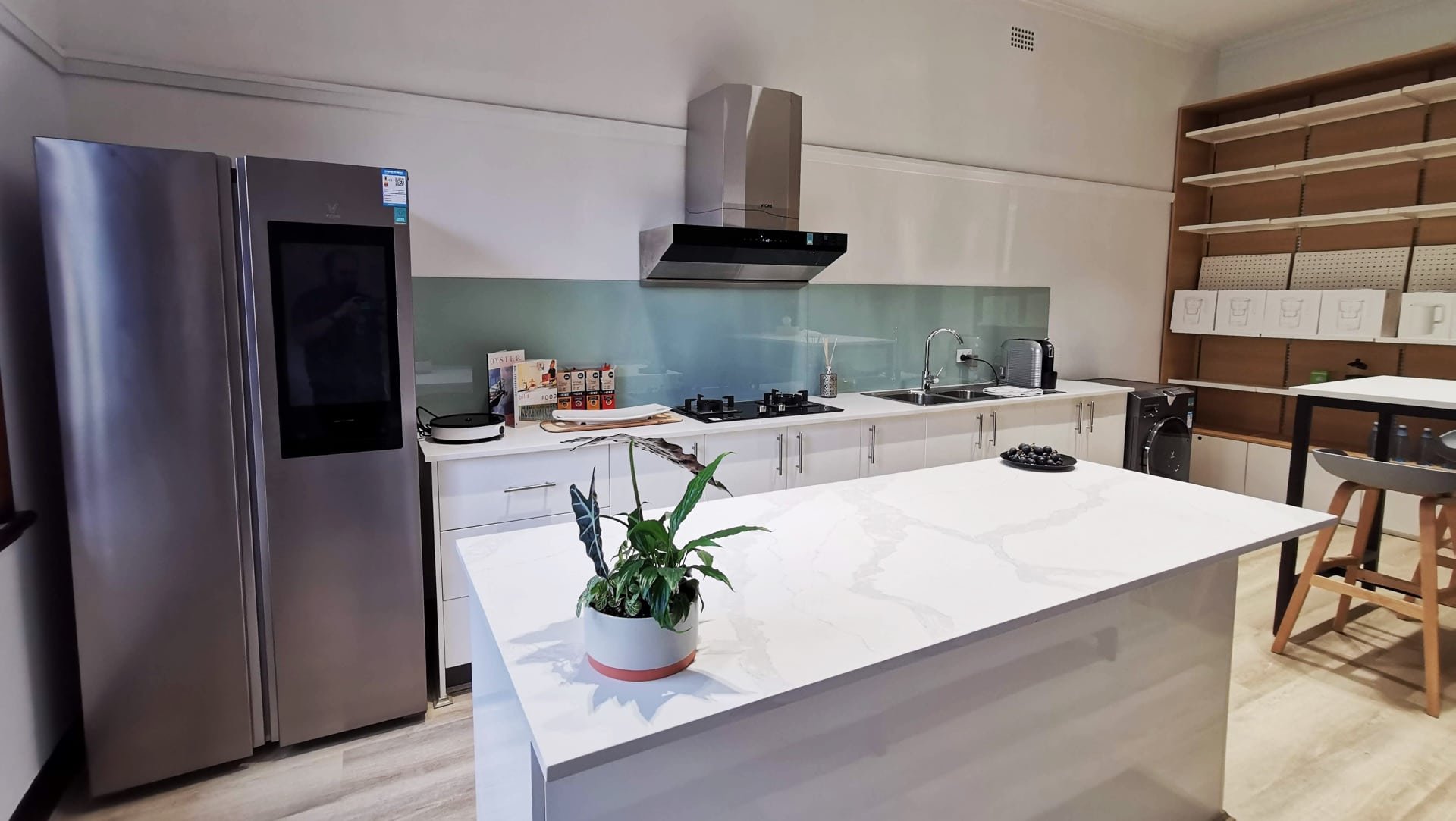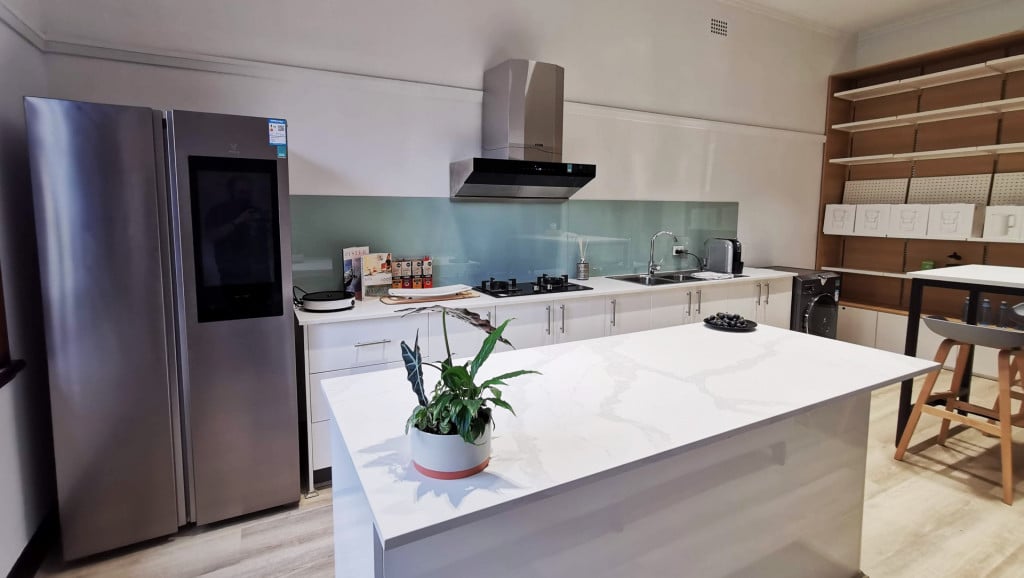 Xiaomi's local showroom isn't for consumers, at least not yet. It tells Sydneysiders who walk by it and recognise the orange "Mi" logo that Xiaomi is coming, but it's not for them. Rather, it's to impress upon retailers and dealers of Panmi the sort of technology Xiaomi can deliver to the Australian market, and some of it is truly interesting.
The sensors we saw from Xiaomi were totally wireless and could talk to existing smart home technologies, such as Google Assistant and Amazon Alexa, meaning you don't have to break up your home with minor gadgets and can have pieces connect.
The same is true with Xiaomi's lamps and lightbulbs, and some of the smart technologies it plans to bring, which may include a fridge, a rangehood, and a washer dryer, all with WiFi inside. These can be controlled with an app on your phone or your voice to a speaker, so you have choices.
There's a laser projector for the home, reviving a technology we've seen Hisense and LG dabble in, and an LED-backlit LCD TV with minimal frames. Educational robots are expected to be part of the line-up, as is an action camera, of sorts.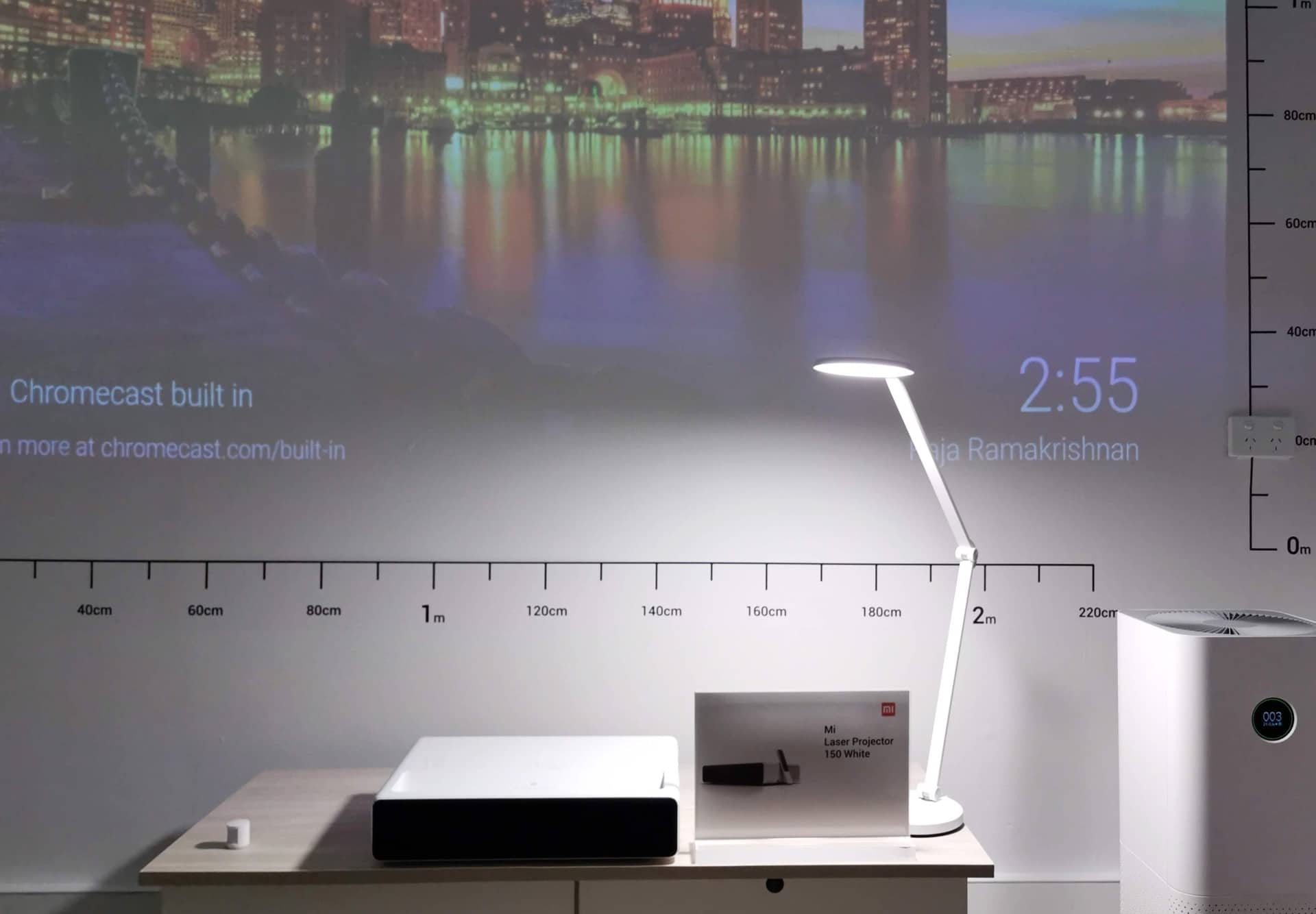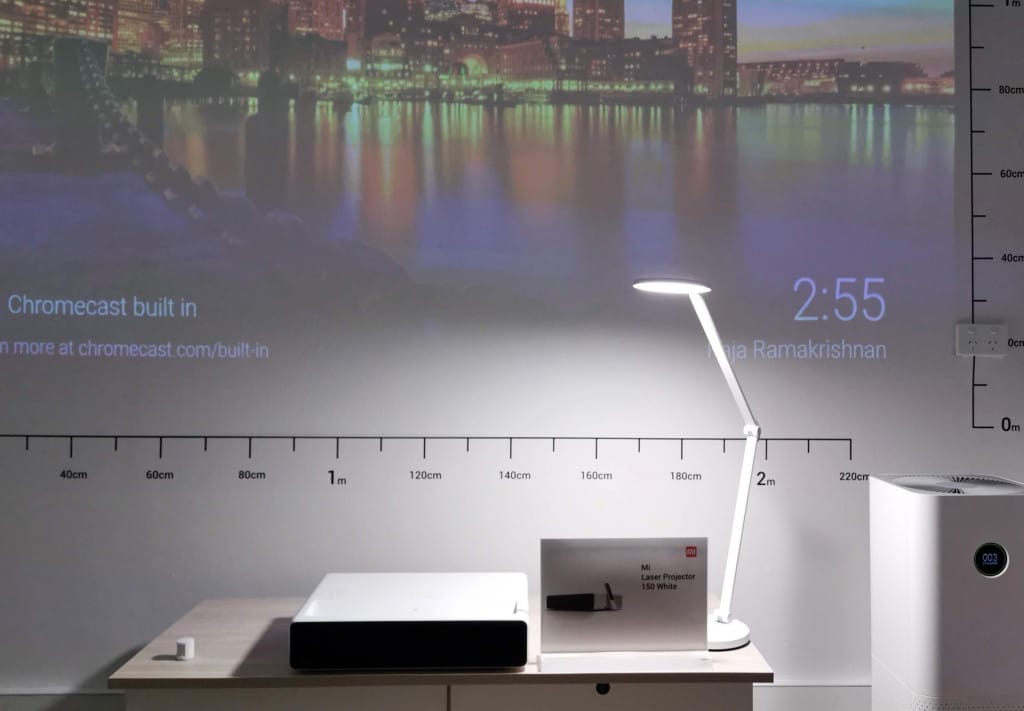 We even found a few varieties of earphones, something Pickr tends to review quite a bit of, some even sporting the "Hi-Res Audio" logo, which suggests support for 24-bit audio.
Panmi will also be bringing in technology that isn't necessarily made by Xiaomi, but more like a friend of the company, with scooters, electric bikes, and go-kart style devices part of the range. One such device was part kart, part airblade, and could convert into one of those Segway-like devices you might see fashionable folk not-quite-walking around cities on.
There are apparently over 3,000 items, but Panmi's George Saad did say it "can't bring everything in".
"Our first launchplan includes 110 items," he said, with much of this being pushed through compliance and regulations to have it cleared for sale.
As for when you can expect all of this to appear in your country, the feeling we had from Xiaomi's local arm is that mid-year is when this should start trickling in through retail and other channels. Online is already there, but if you want to get your hands on these gadgets and try them for yourself, you may only have to wait a few more months.