Acronyms and initialisms assemble, as Samsung readies its 2023 slate of TVs for release in Australia, covering QLED and OLED aplenty. What's new?
It must be that time of the year, and if you're looking to buy a new TV, you may know this time as new TV buying season.
Typically arriving between March and June, that time of the year is TV changeover season, which is when all the biggest names in big screens and little ones not only show off what's coming, but provide prices and when you can expect it.
While CES might be the time to talk up big TV news at the beginning of the year, TV changeover season around now is when it all happens, and it is all happening right now.
Recently, we've seen at least one big brand show off its wares, and it's not alone. It's not just LG that has big new TVs on the way in the OLED or quantum dot categories, with its biggest rival there, too, coming via Samsung.
Like LG, Samsung will have screens covering both the world of OLED and quantum dot LED-backlit LCD TVs, with the former set to deliver colour purity in Pantone-validated HDR OLED, while the latter will be all about bright imagery for bright rooms, and customers keen to consider either 4K or 8K, really wherever their budget has them placed.
Samsung's Neo QLED in 4K or 8K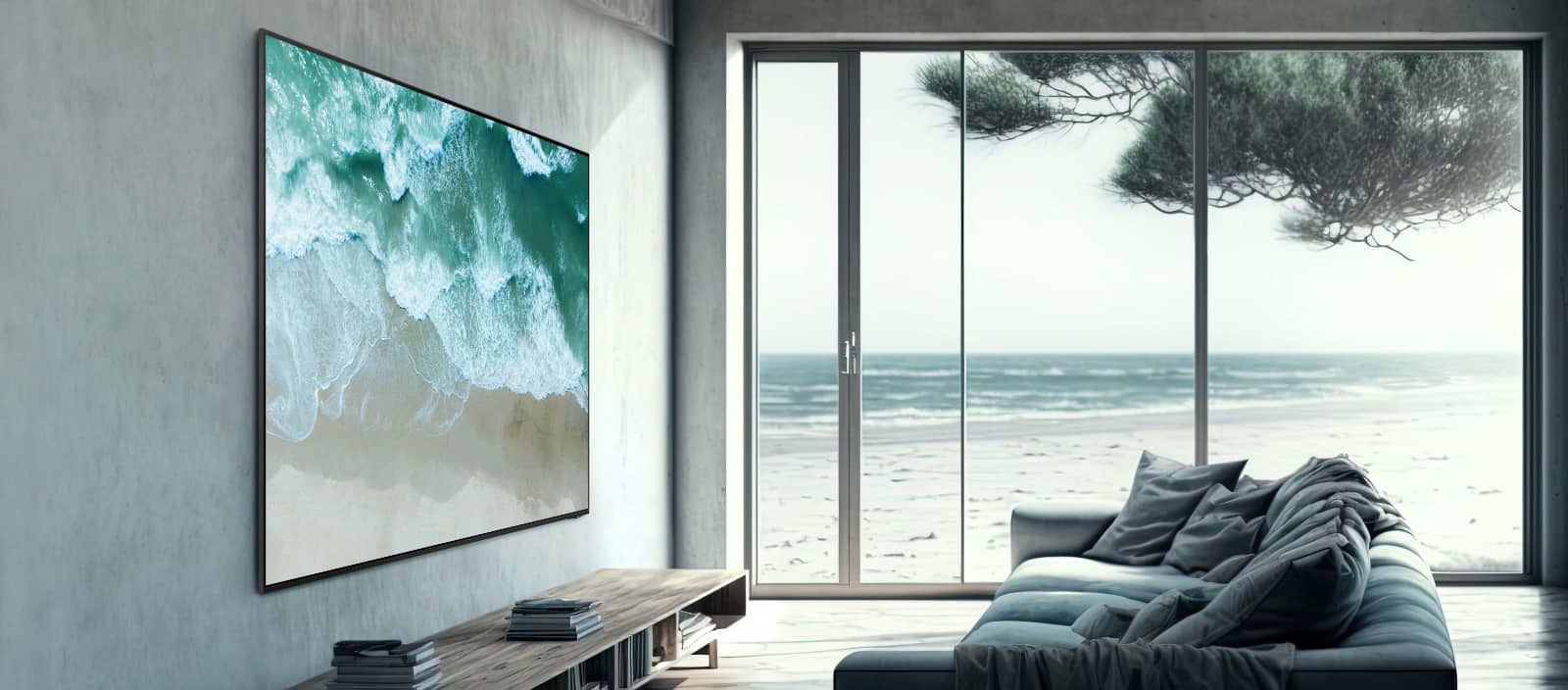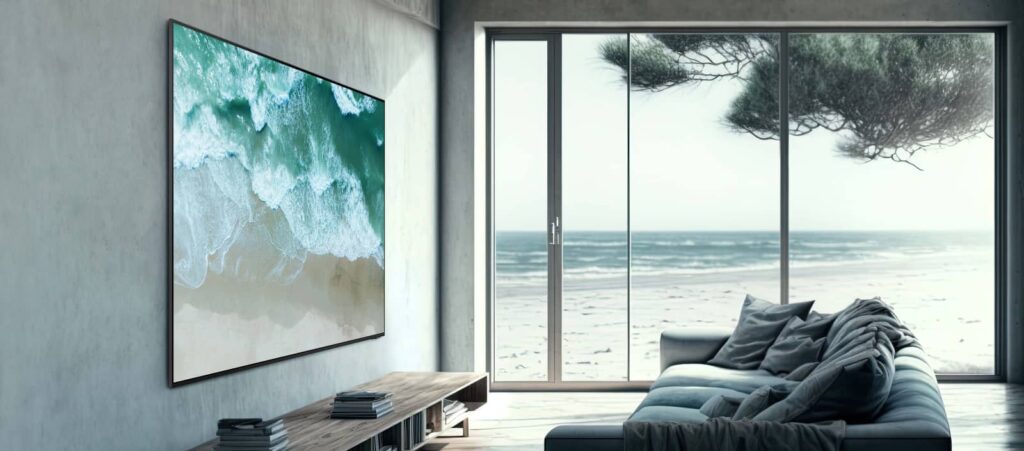 Much of the attention will be in areas Samsung has been working on for years, covering quantum dot LED backlit. This technology sees Samsung's metal-coated crystal-enhanced TVs with a head of brightness behind, thanks in part to Mini-LED panels, which are lots of little light emitting diodes that provide many more dimming zones to light up screens.
Neo QLED is essentially Samsung's stack covering Mini-LED and quantum dot LED backlit, and this year it'll cover the flagship across 4K and 8K with similar features across those different resolutions.
It's an area we've covered once this year already, but regardless of whether you opt for 4K or 8K, the QN90C (4K) or QN900C (8K) will include automatic HDR remastering thanks to the processing technology inside, an anti-glare technology, and audio technology object-tracking for audio in the screen.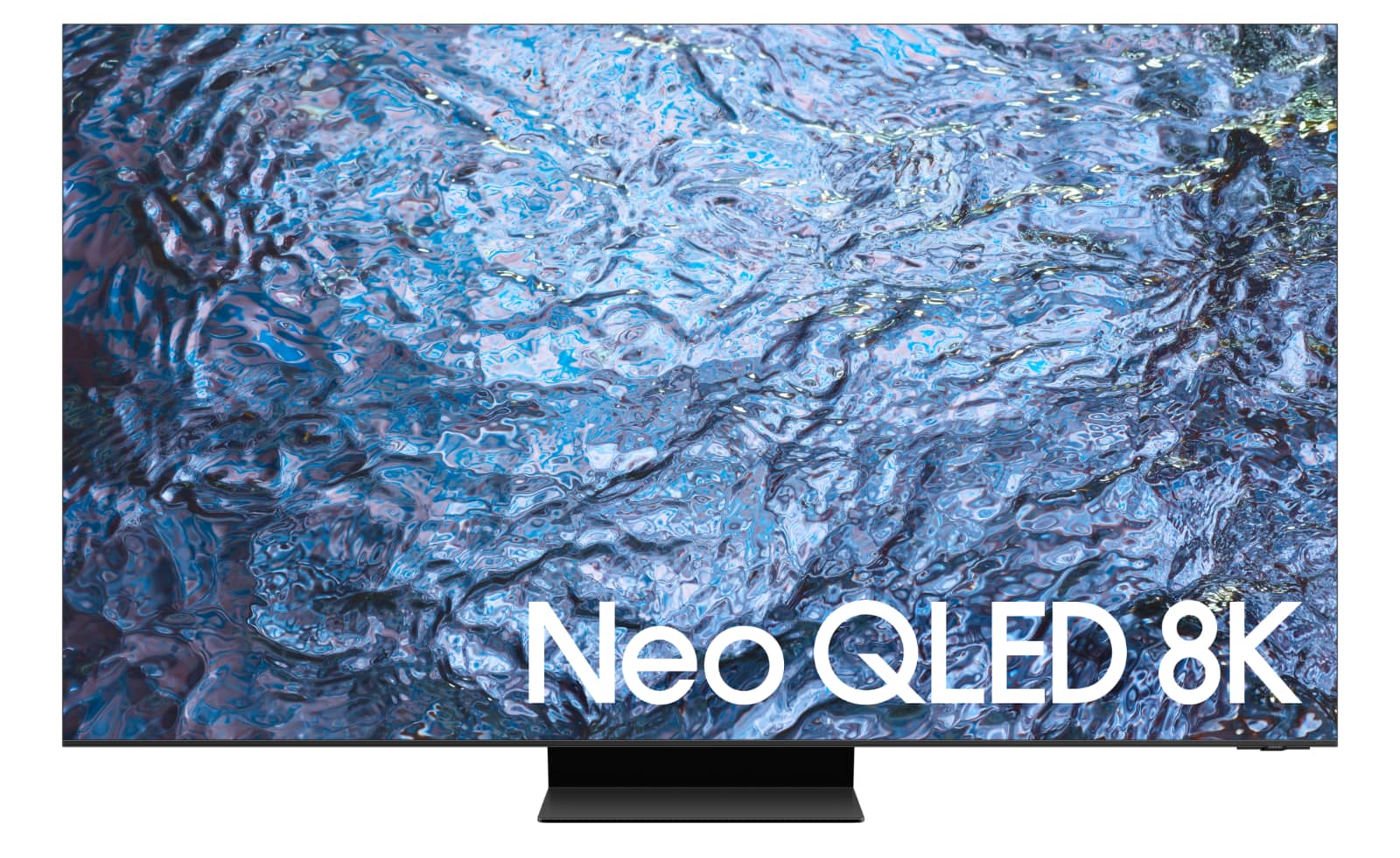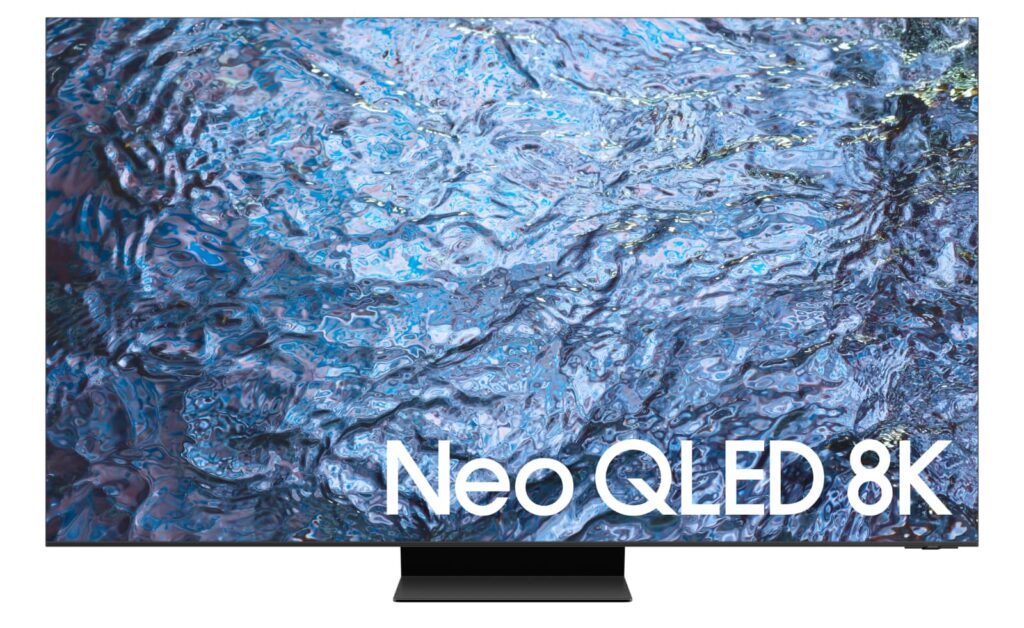 The 8K QN900C will move the audio in a different direction, incorporating speakers in the minimalist frame of the TV, so you're not just getting a bigger resolution, but a little more in the TV as well. It will also be accompanied by the Neural Quantum Processor to leverage artificial intelligence and upscale content to 8K.
In Australia, the 2023 flagship Samsung Neo QLED screens will start at $2319, and find the 4K QN90C models at:
43 inch: $2319
50 inch: $2899
55 inch: $3489
65 inch: $4649
75 inch: $6159
85 inch: $7899
Meanwhile, the high-end 8K QN900C will come in three models, available for:
65 inch: $7549
75 inch: $9879
85 inch: $12699
Those models won't be alone. While the QN90/900C make up the high-end, Samsung will have other models in the line that see some different features, coming in the Q60C, Q70C, and QN85C.
Samsung continues its OLED efforts, too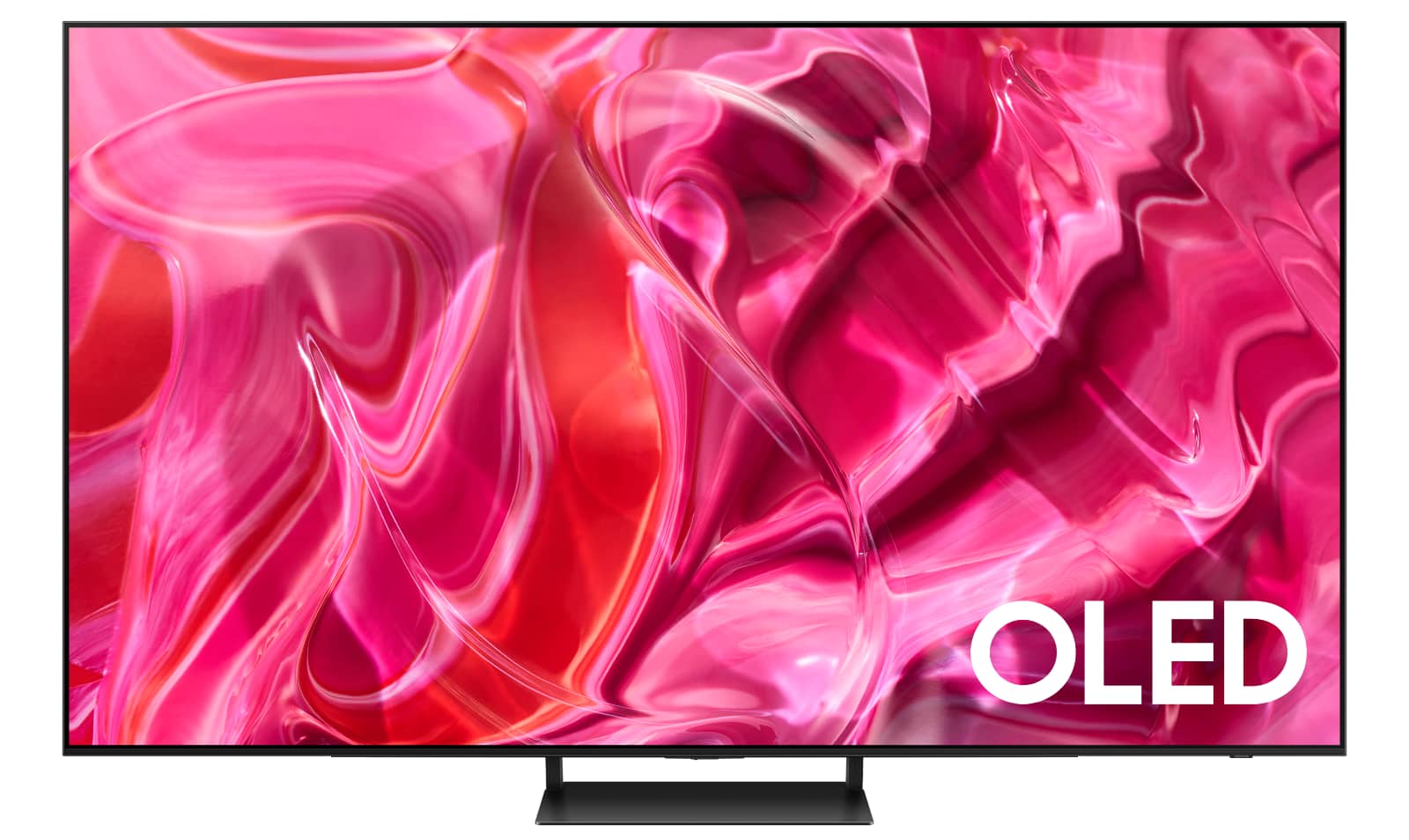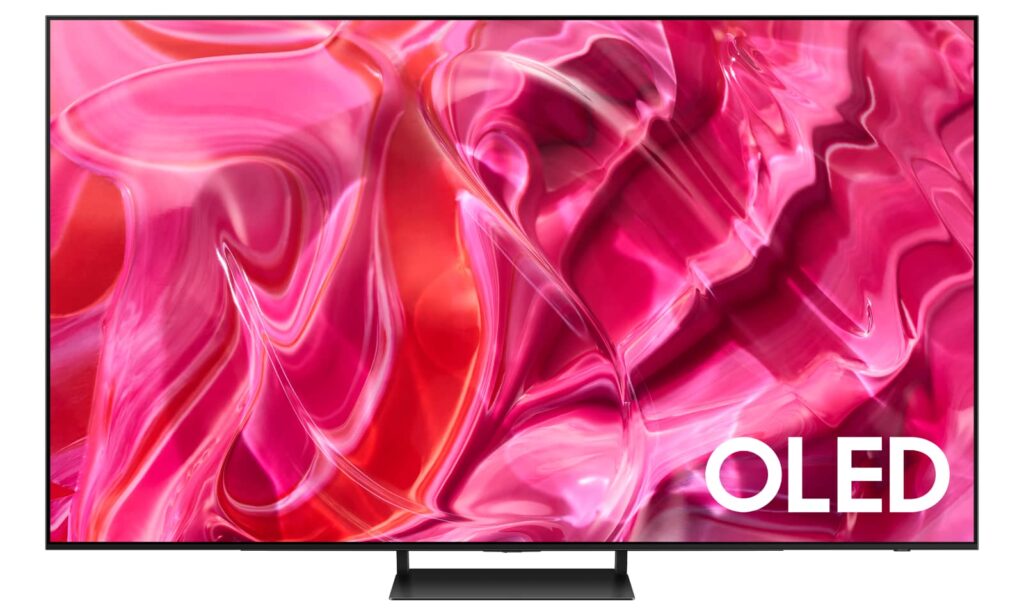 Alongside Neo QLED, Samsung is continuing with the OLED tech, as it joins rival LG to offer grown panels.
The big new for Samsung's 2023 OLED range sees improvements to the colour purity, with what the company says is a world first: Pantone-validated HDR OLED. If you're someone looking into OLED because of the colour accuracy, this might make Samsung's screen worth a look this year, with improvements to motion technology also here, too.
There will be two main screens this year, though the differences may be design-based.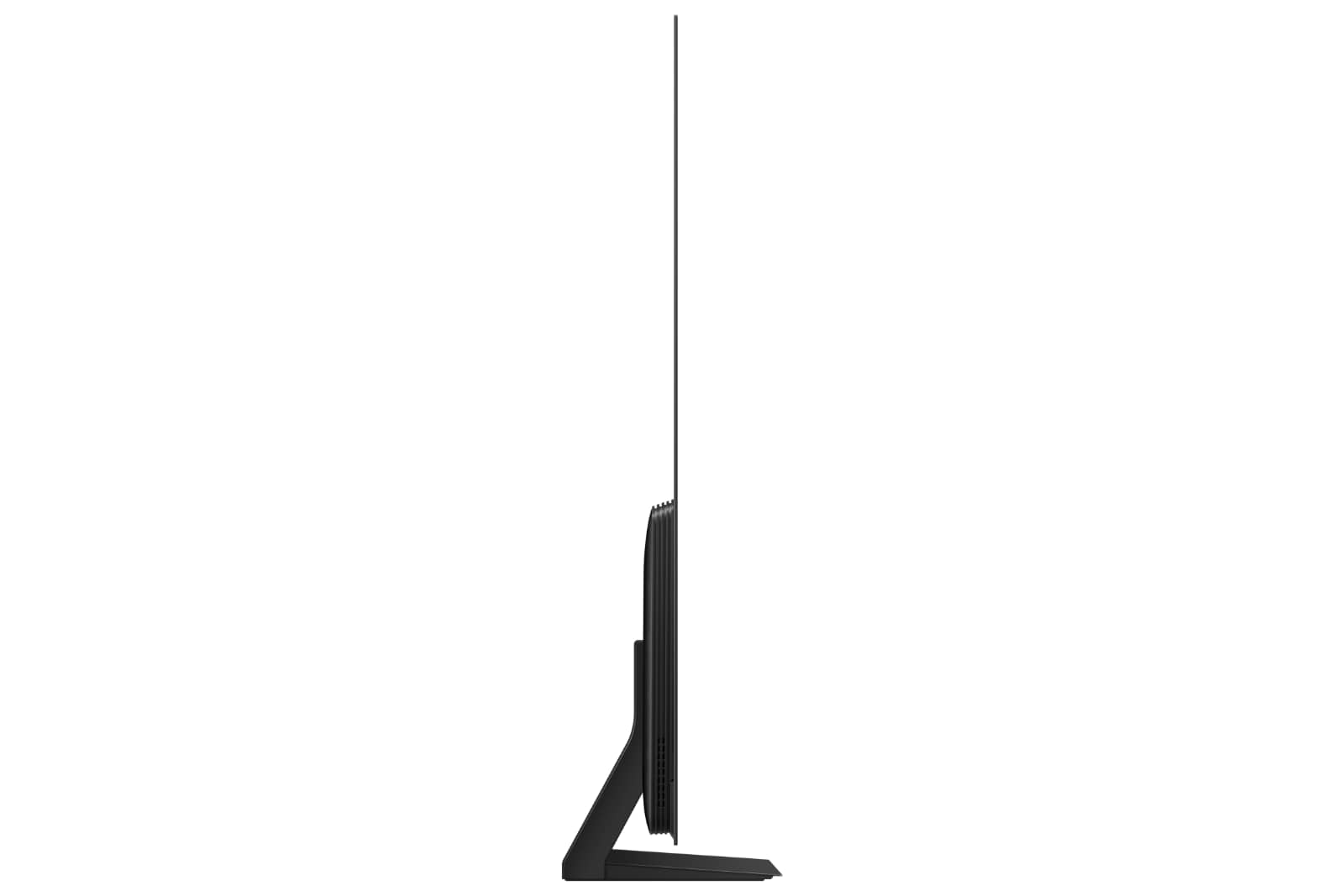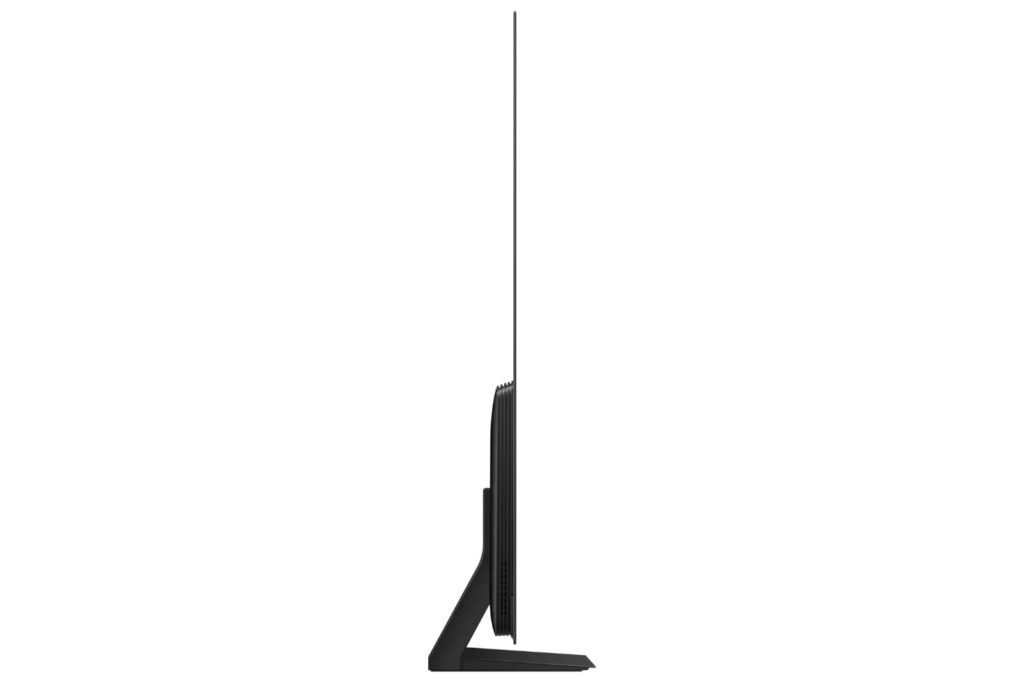 While the 4K S90C (above) will see Samsung getting a 55 inch 4K OLED from $3829, the 4K S95C will cost at least $800 more and opt for a slimmer design able to sit nearly flush with a wall, running at 11.2mm thin top to bottom.
Locally, the S90C will cost:
55 inch: $3829
65 inch: $4999
77 inch: 7899
Meanwhile, the slimmer Samsung S95C will cost a little more, heading to stores for:
55 inch: $4649
65 inch: $5799
77 inch: $9299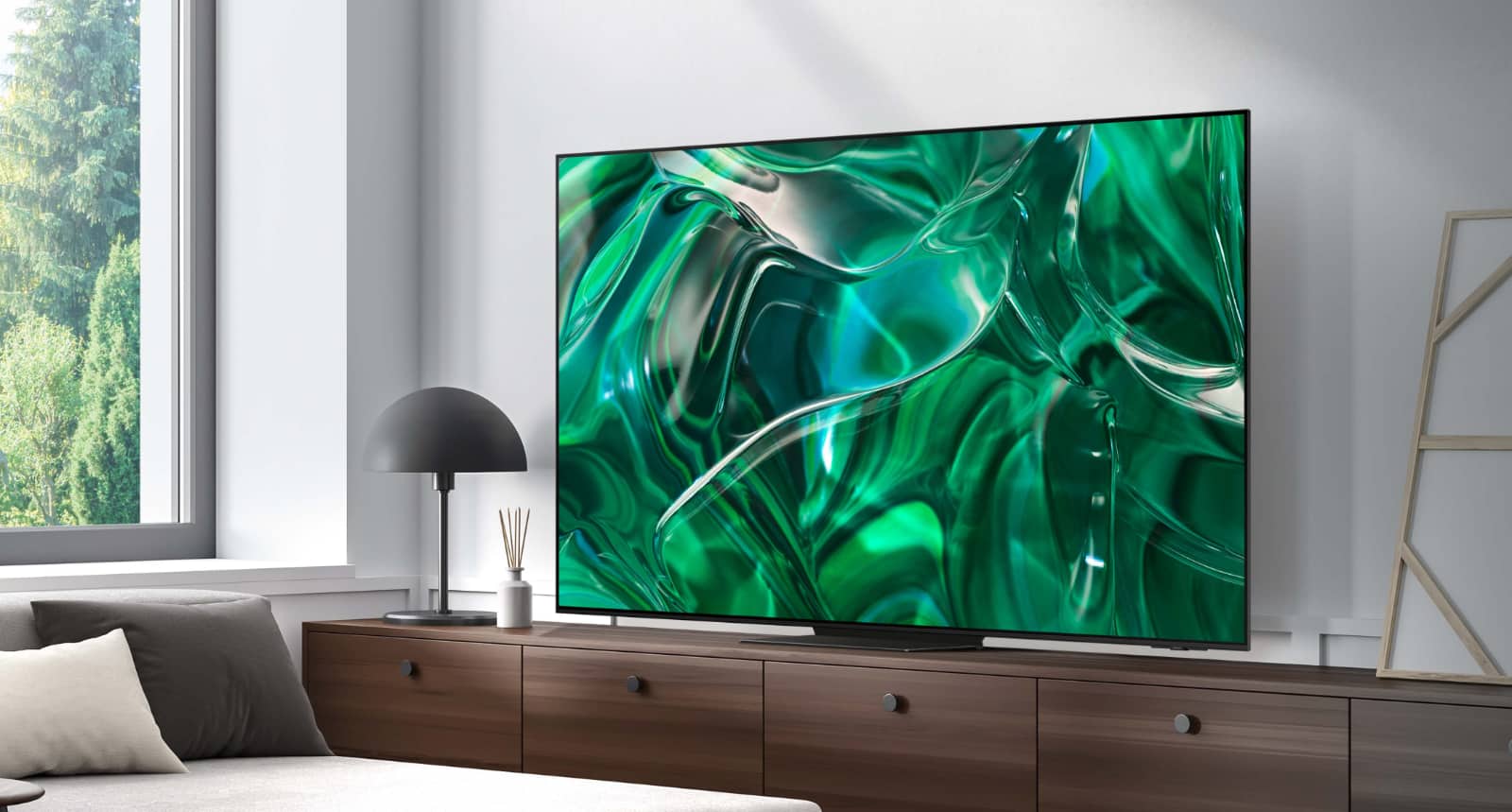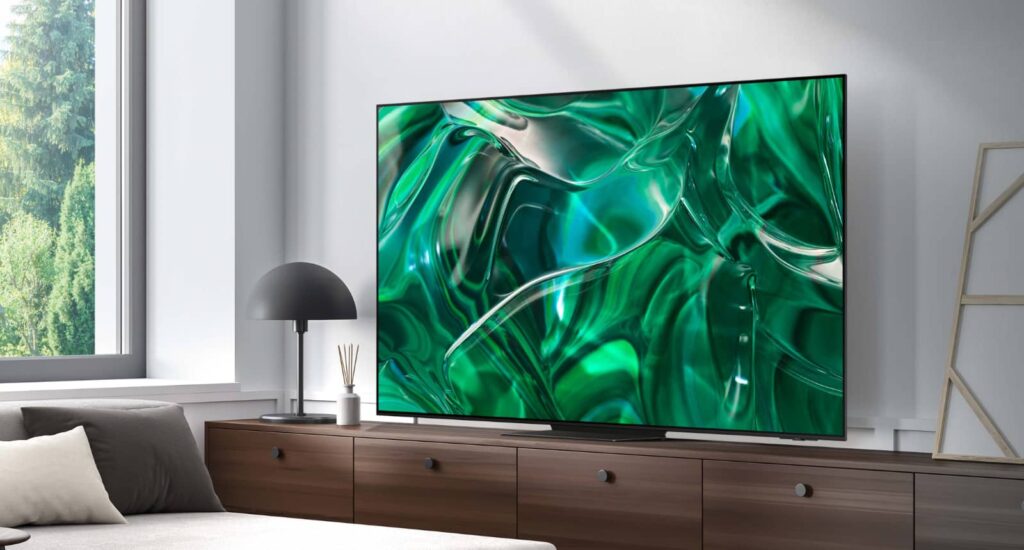 The Frame, The Freestyle, and more
Samsung's 2023 efforts will also cover its lifestyle TVs, as The Frame gets a slight update, as does The Freestyle, the compact projector Samsung first showed off last year.
Other models mightn't see quite as many feature changes, such as The Premiere laser projector and The Serif lifestyle TV, which Samsung hasn't spoken much about for changes this year, though still exist in the line-up.
Also still sitting around is Samsung's Q990C 11.1.4 Dolby Atmos soundbar, which is designed to pair with Samsung's TVs and optimise the sound accordingly, among others in the range.
At the same time, there are also updates to the SmartThings hub technology Samsung is using, which sees its gear talk to devices with Matter natively, including support across all of the 2023 OLED and Neo QLED.
"Samsung understands that technology should empower and enhance every person's life," said Jeremy Senior, Vice President for Consumer Electronics at Samsung Australia.
"That means making big screen experiences more accessible, more intuitive, and more personalised to Australians," he said. "In combining our market-leading TV innovations with unique software solutions such as SmartThings, we're ultimately transforming our TVs from being entertainment units to sitting at the centre of Australian smart home experiences."
Samsung's TV range is heading to stores across the country now.