It's the time of the year for new TVs, and if you're after more precise backlighting in Mini-LED with Quantum Dot-enhanced colour, Samsung's 2023 range looks to impress.
There's a lot of jargon in the world of TVs, and each year when new technology arrives, it can be all too easy to get lost inside it.
"TV" is pretty easy, since no one is using the word "television" anymore, but there are a lot of other terms to make up a TV these days.
Over in Samsung's 2023 range, the jargon worth remembering this year may well be "Neo QLED 4K" and "Neo QLED 8K", variations of terms that tell you what you're getting, plus the resolution you're getting them in.
Break down those words and you'll see Quantum Dot-enhanced LED screens — that's the "QLED" part — as well as Mini-LED controlled precision backlighting — that's the "Neo" thing — with a choice of either 4K or 8K screens.
While there still isn't a lot of 8K content, and really hasn't been since the area launched in 2019, the choice of either 4K or 8K means you can choose whether you'd like a screen made for the 4K media you can find everywhere now, or an 8K display that upscales today's content and is theoretically ready for tomorrow's when it does rock up.
Either way, Neo QLED seems to be where all of Samsung's best tech is for TVs in the home living room this year, and they're launching this week in Australia, from their announcement back in CES earlier in the year.
Neo QLED in 4K with QN90C and QN85C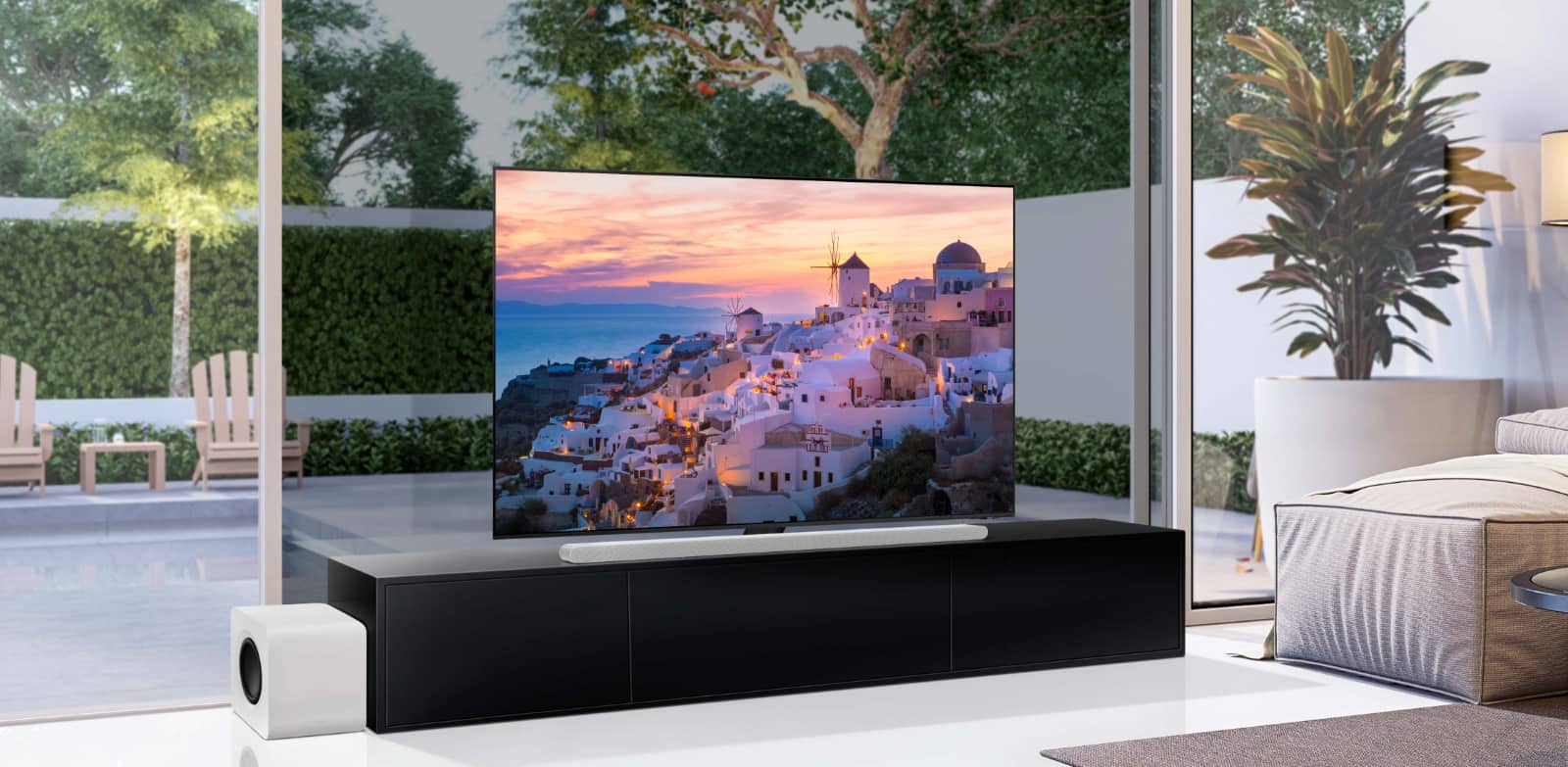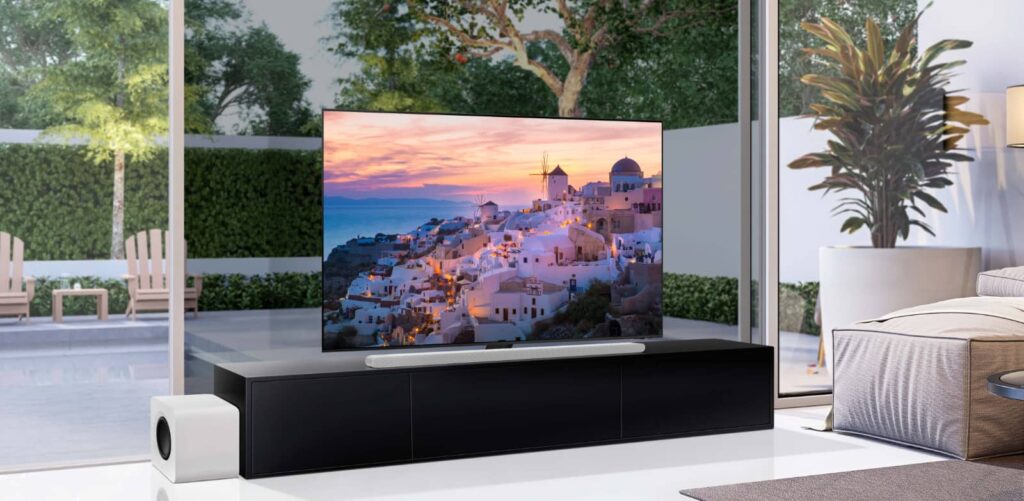 The range starts with Samsung's efforts in the 4K space, covering three models in Australia initially.
At the high-end, you can expect the QN90C, a 4K TV rocking sizes from 43 inches to 85 inches, with support for one billion colours, HDR, a wide viewing angle, Quantum Dot colour and Mini-LED backlighting, and in screens above the 55 inch size, both a 200Hz panel and a Dolby Atmos system with actual up firing speakers, not just a psychoacoustic simulation of the 3D audio system.
Technically, Samsung is including a 4.2.2 sound system for the 55 inch models and higher, while also leveraging its Object Tracking Sound technology to make the sound feel like it's coming from parts of the screen.
Covering six screen sizes, Australians can expect to find the Samsung QN90C for:
43-inches: $2,319
50-inches: $2,899
55-inches: $3,489
65-inches: $4,649
75-inches: $6,159
85-inches: $7,899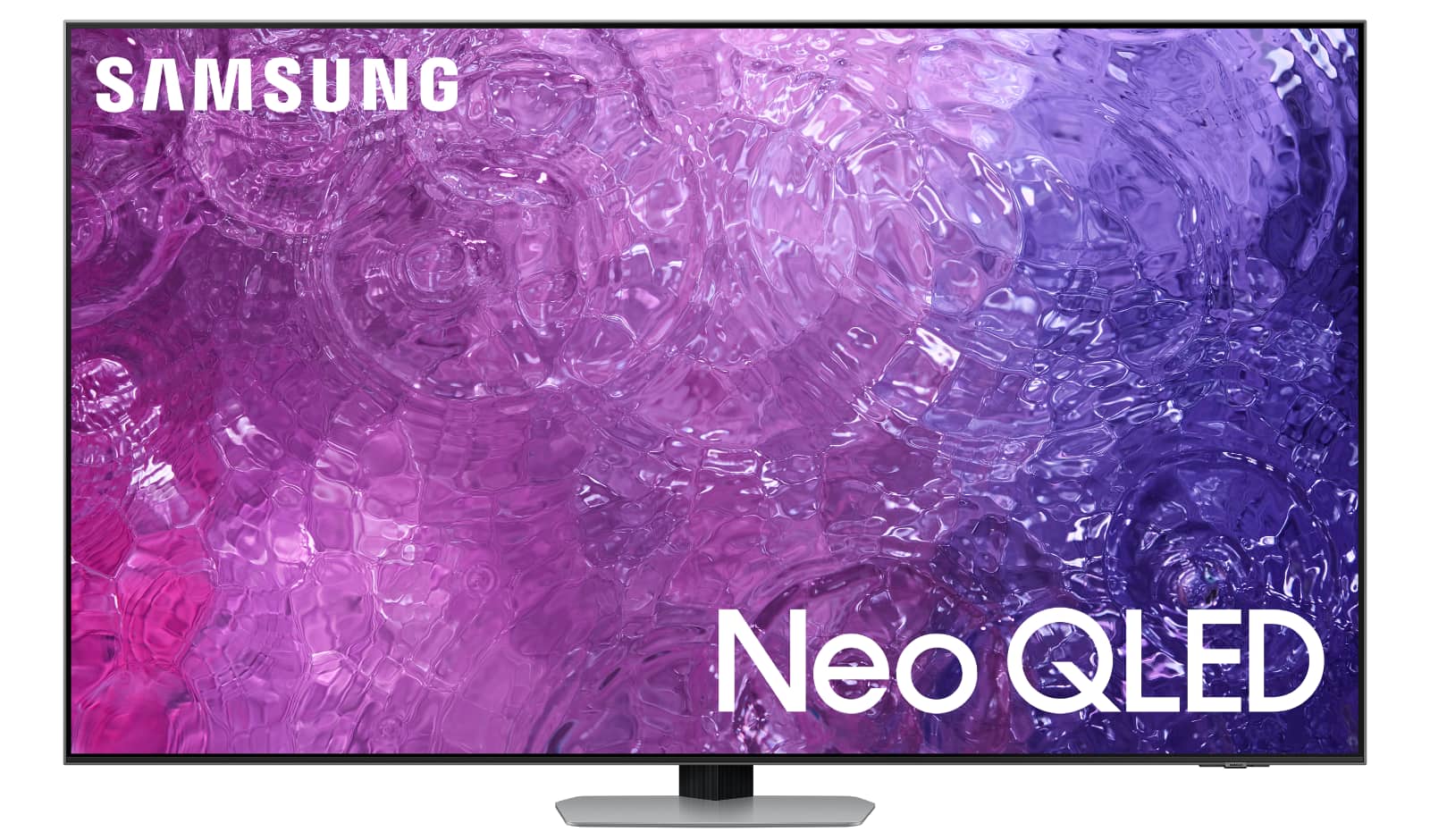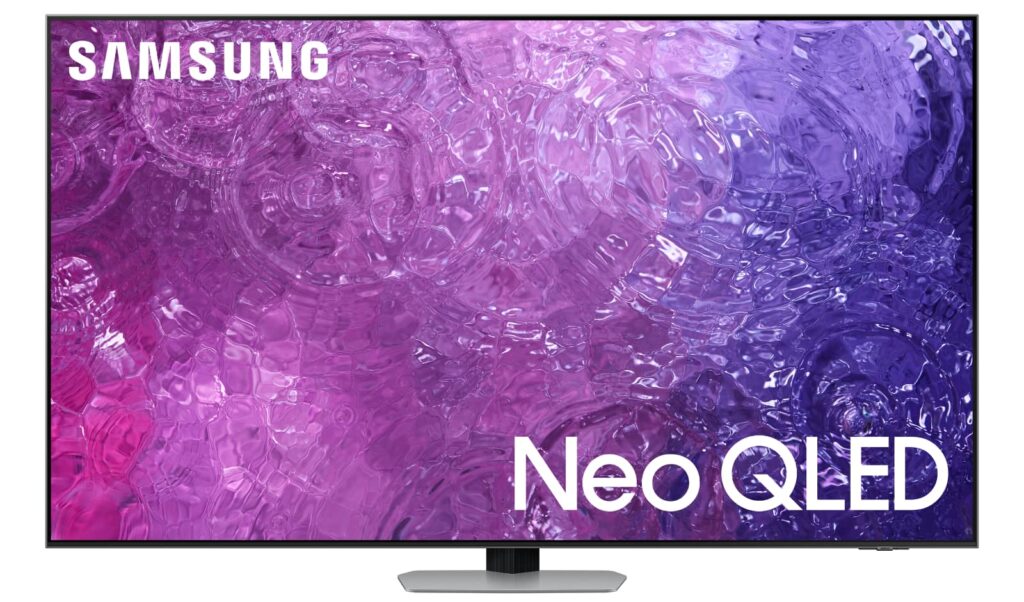 Slightly under that is the QN85C, though Samsung hasn't quite named the differences yet. A quick spec check suggests this variation will sport a lower speed panel and may not be as impressive in the sound department (it may lack up firing speakers), but we're waiting for Samsung to confirm.
One of the main differences is price, with the 2023 QN85C starting from $3149 for the 55 inch model locally and as much as $6999 for an 85 inch model.
A later variant is expected to arrive in the more economical Q60C, which will start from $1729 for the 55 inch model and will go as high as $4619 for an 85 inch variant.
Neo QLED in 8K with the QN900C
Deciding on an 8K Neo QLED is a little easier, though, with only one range: the Samsung QN900C.
Consider this the top of the line for Samsung's Neo QLED options, starting at 65 inches and going all the way to 85 inches, including more resolution with the same technology.
That means more pixels across the board, but on the 75 and 85 inch model will use Samsung's Neo Quantum HDR 8K Pro chip to bring to the surface more detail in pictures in 8K.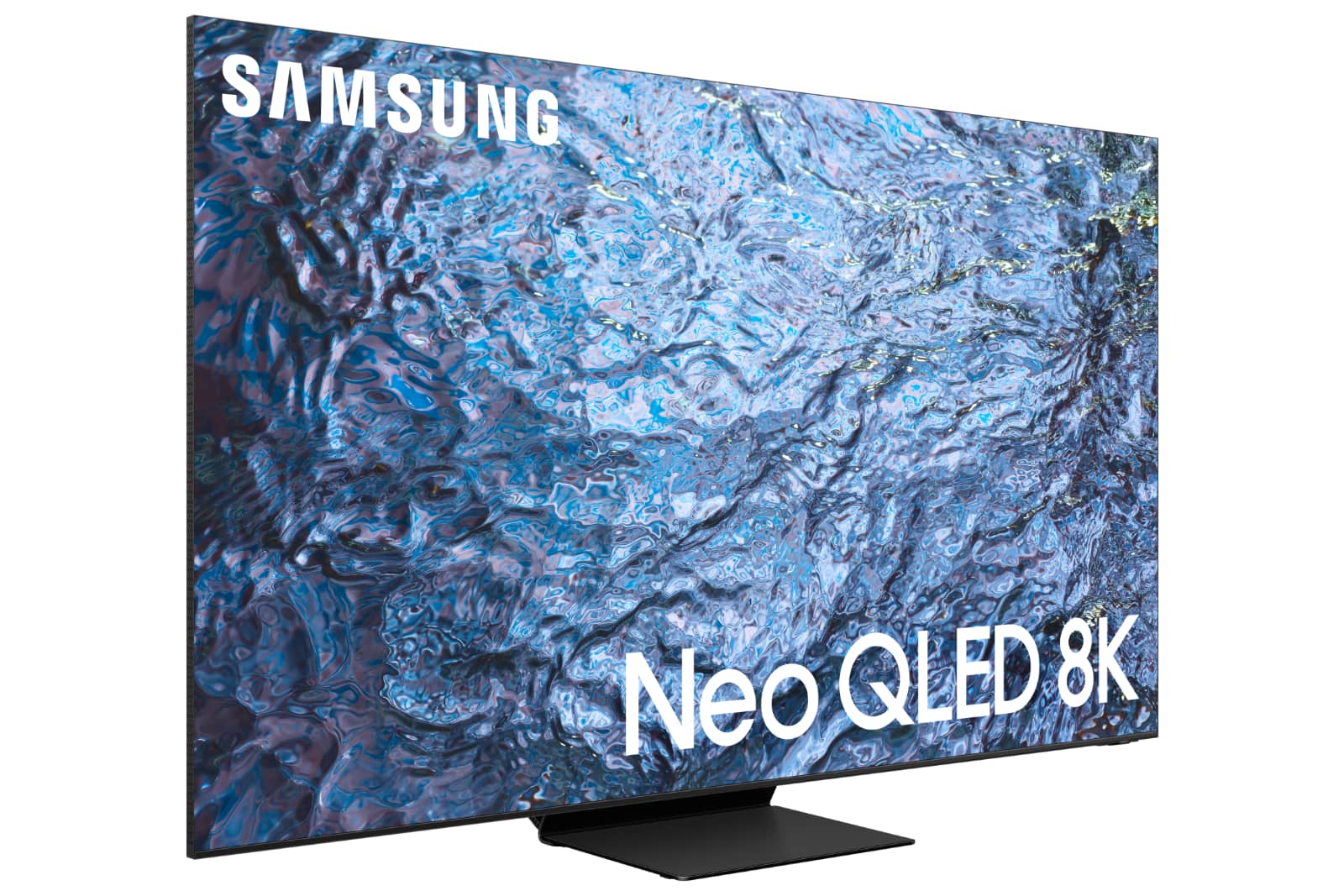 It goes beyond the picture quality, as well, with the entire range of 65, 75, and 85 inch QN900C 8K QLED TV including a 6.2.4 audio system, an upgrade on the sound from the 4K model, and essentially delivering just that little bit more from a TV's use of Dolby Atmos.
You will still probably do better with a dedicated soundbar, but it appears the sound in this range will be improved, and that's a great start.
They won't necessarily come cheap, mind you, with the QN900C starting from just under $8K. As such, Australians can expect to find it for:
65-inches: $7,549
75-inches: $9,879
85-inches: $12,699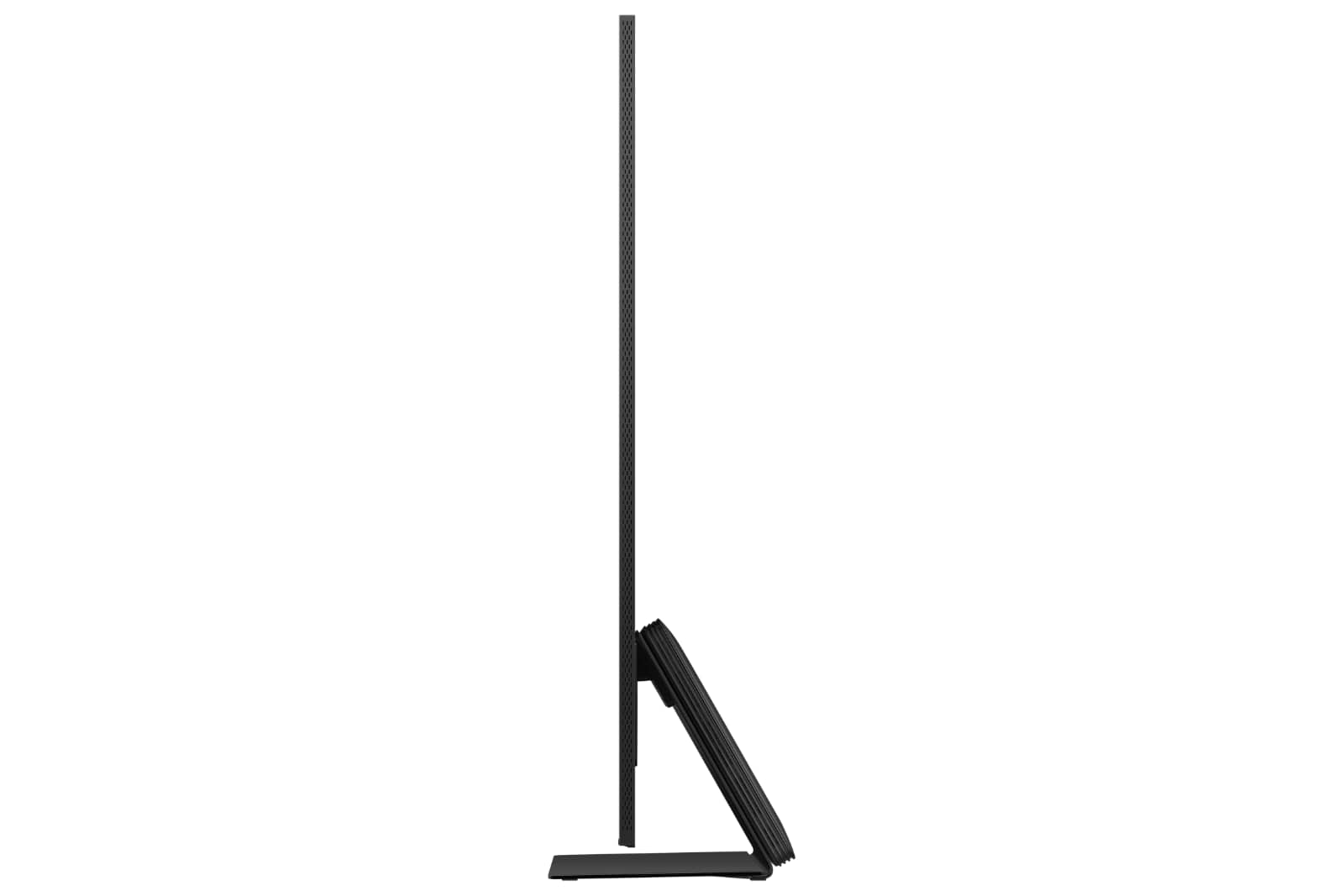 2023 soundbars, too
The new range of TVs is one part of the release, with five ranges of Samsung soundbars on the way for the year.
At the highest price point will be the Q990C, a model sporting 11.1.4 sound and supporting both Dolby Atmos and DTS:X spatial audio, though there will be other models in the range, covering:
Q990C: $2,099
Q930C: $1,599
Q800C: $1,099
Q700C: $899
Q600C: $799
More is expected about the range in the coming weeks as they start to hit store shelves, but they are definitely on the way now.
"We're proud to deliver a range of Neo QLED TVs and Q-Series soundbars that Australians can count on to provide premium big screen home cinema experiences to suit every lifestyle," said Jeremy Senior, Vice President for Consumer Electronics at Samsung Australia.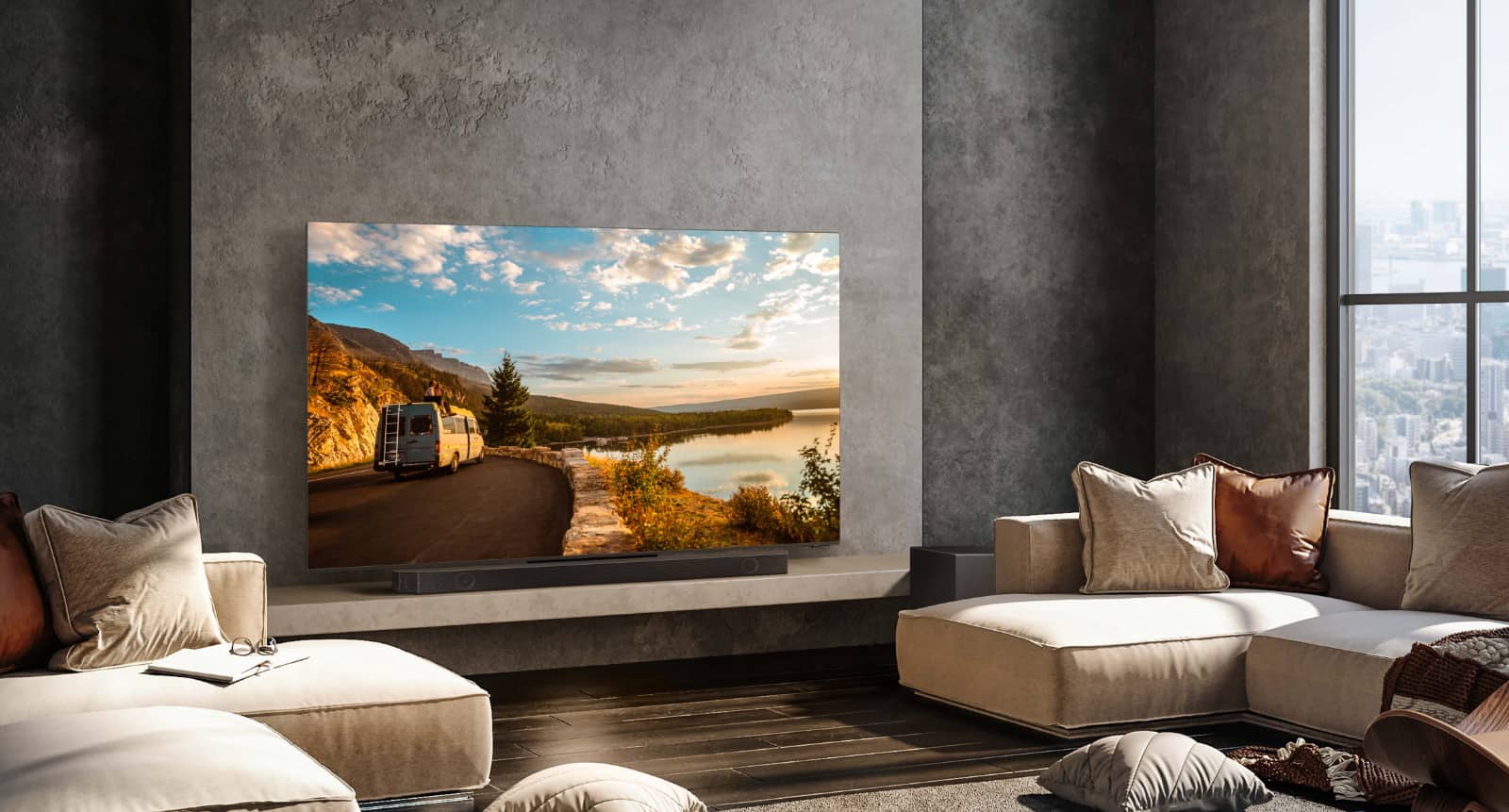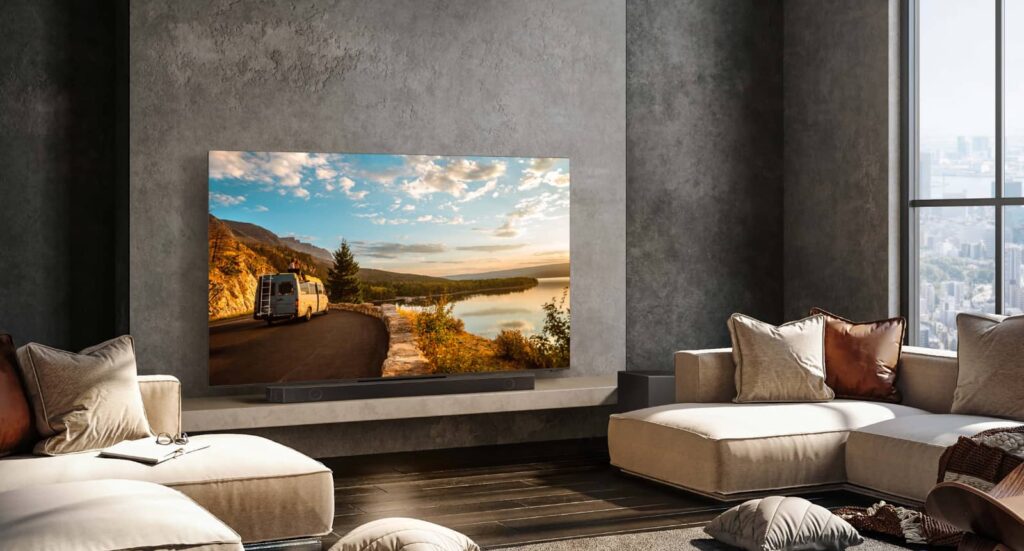 The range also covers Samsung's SmartThings concept, which links up Samsung devices in your home, such as washing machines and other appliances, and can play with devices supporting the Matter standard, many of which are beginning to roll out.
"Getting all of your smart home devices to work together has been an industry challenge for years," he said.
"The TV set has always been a central meeting point for the family, and now it's the central place to manage all of your smart home experiences, helping you to live a more personalised, convenient, and connected lifestyle."
Samsung's 2023 range of Neo QLED TVs is heading to stores now through April.