Old school retro technology is always fun to check out, but what about when it goes beyond that? Samsung's limited edition Flip phone might just have that cornered.
When foldable flip phones first popped up, there were mixed feelings.
On the one hand, keen buyers were being shown a phone that wrapped in a big screen into a small package, but might have done so with a flair for the old phones that used to be the flip phones.
Depending on how old you are, you may remember using them. The Ericssons and Motorolas and Nokias and so on and so on, a fact that Motorola even confirmed when it launched the Razr flip phone with a foldable screen, complete a style that allowed that first-gen foldable to look and feel like a classic laser-etched keyboard original.
Believe it or not, before it became the juggernaut Galaxy smartphone maker, Samsung was also there in the world of flip phones, and that's exactly what it's thinking of for a limited edition Galaxy Flip phone.
It's a release only a few countries will see, which includes Australia.
Called the "Galaxy Z Flip5 Retro", the phone is an updated take on Samsung's SGH-E700, a phone few will remember that arrived 20 years ago long before the age of the smartphone.
Back in 2003, phones were a different thing and you didn't take high-res cameras, streaming music, or digital wallets with you inside of your phone.
But Samsung's E700 was ground-breaking for a different reason: it was the first Samsung phone to feature a built-in antenna, weighing under 100 grams and including a camera and two screens.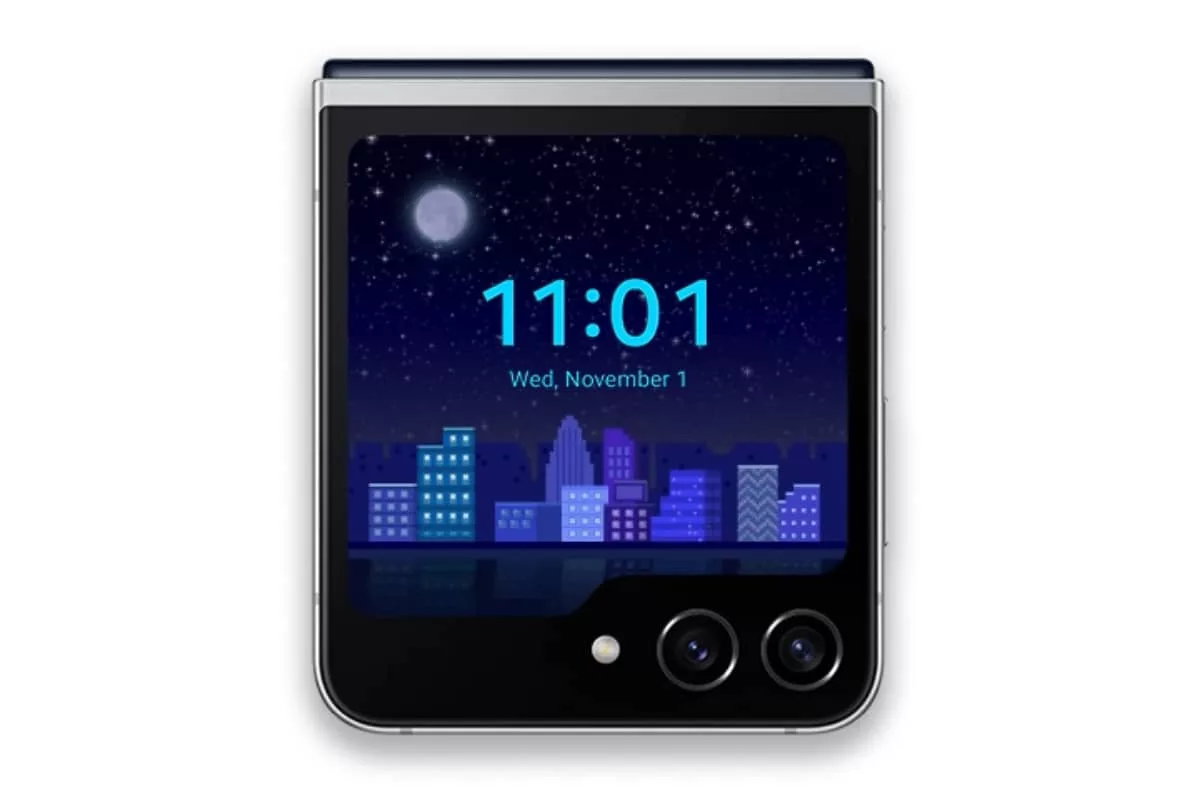 These days, a camera and two screens is nothing new, and fits in with the territory owned by foldable flip phones. And that's exactly what Samsung is thinking of with the Flip 5 Retro, a variation of this year's Flip 5 painted to look like the E700 with silver and blue, and a slight change to the UX that reinterprets that old phone.
It'll also come with a special case and collector card with an individual serial number, because that may be folks that actually care about the collectible value, if a phone can have one. Outside of that, however, the Flip 5 is still the same Flip 5 Samsung launched earlier in the year, though it will cost a little more.
In Australia, the Galaxy Z Flip 5 Retro will cost $1949, slightly higher than the $1649 256GB and $1849 512GB for the regular Flip5 model. November 1 is when this phone will launch, available exclusively form Samsung's online store, with the only other countries selling phone being France, Germany, Korea, Spain, and the UK.