Samsung's mid-year Galaxy Unpacked means new foldables, as one of the innovators in the foldables space reveals the Galaxy Z Flip 5 and Galaxy Z Fold 5.
One half of the year is over and another half remains, and that means the year's back half of phones is just about ready to be announced. That's something of a norm for mobile makers, with the first dedicated to one set of devices and the second half for another, which is when you can expect a new iPhone or four, plus a couple of Pixels, too.
It's much the same with Samsung, too. You can expect the regular Galaxy S models in the first few months of the year, while the more premium foldable models arrive in that back half. Which is exactly where we are now, as Samsung announces two updates to its Galaxy Z foldable and flip phone.
Updates to last year's Galaxy Z Flip 4 and Galaxy Z Fold 4 are here, as Samsung announces the fifth-generation of each with updates to the spec-sheet, camera, and even some of the bits and pieces inside you mightn't be thinking about.
So what's new in the Galaxy Z range, and what do you have to look forward to?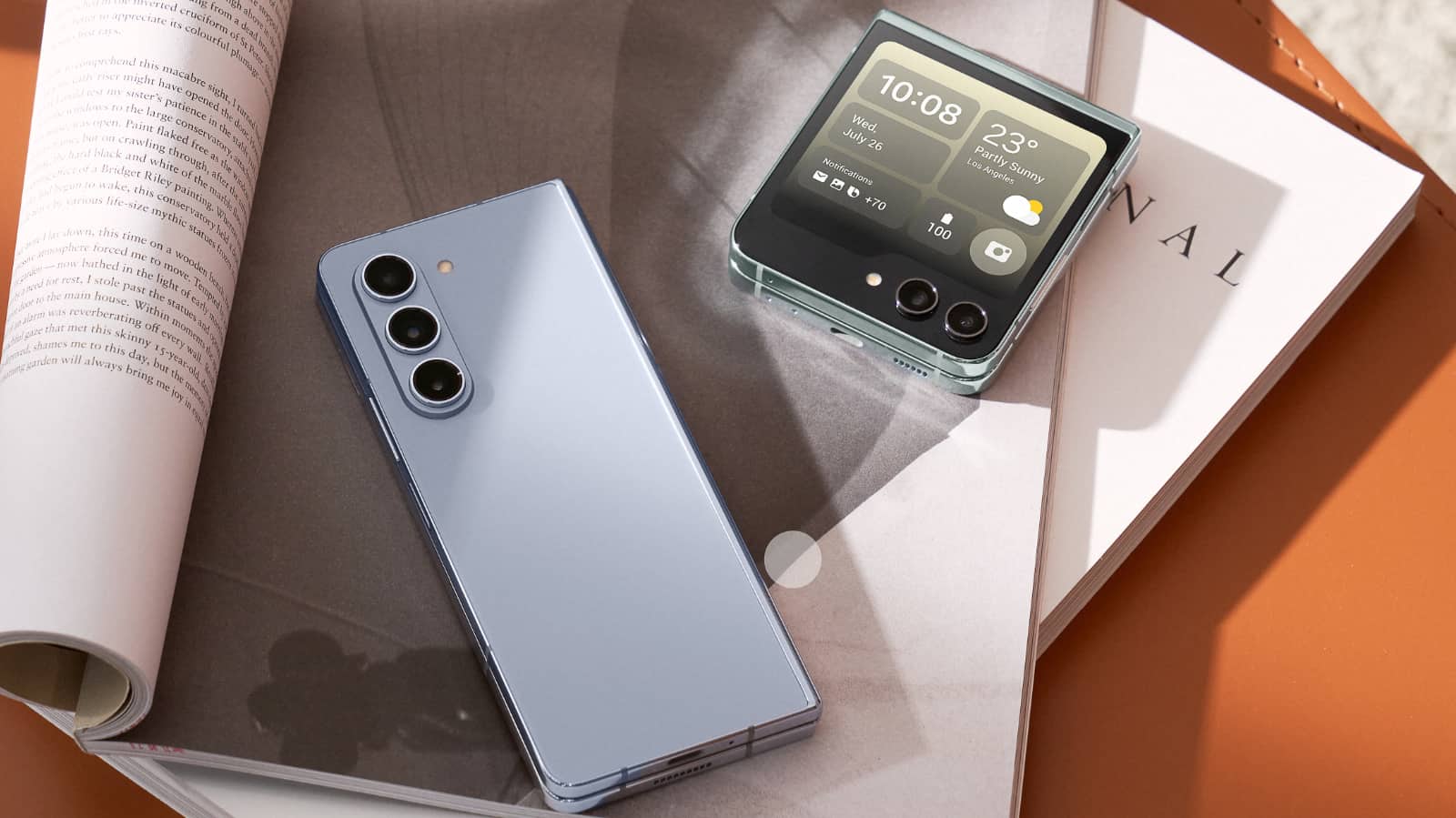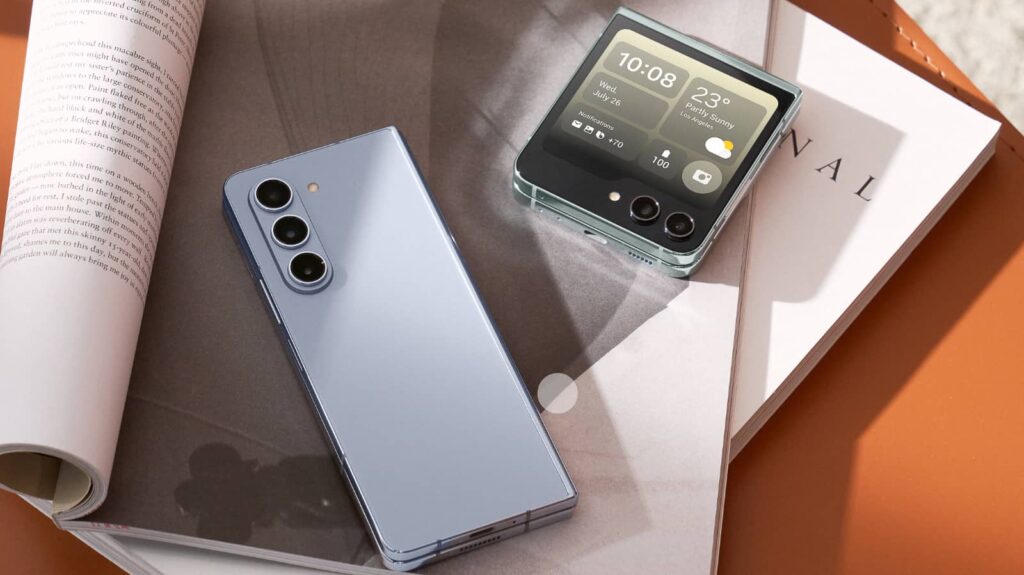 What's new in the Galaxy Z Flip 5?
First up is the flip-phone style, which may be one of the more popular foldable varieties around. Designed to be compact, foldable flip phones use a foldable screen to collapse a phone into a smaller size.
It's a technology we've seen before, and appears to be the most common foldable style, with Oppo releasing its own variant in the Find N2 Flip, as well as Motorola in its Razr.
Samsung has been building these flip foldables longer than pretty much any other company, and has a new model in the way, sporting updates to the materials and construction, while also improving the specs and increasing the size of the front-facing screen, as well.
In the Flip 5, there's improvements to the construction with a frame made from "Armor Aluminium" while the latest Gorilla Glass also makes an appearance, as well.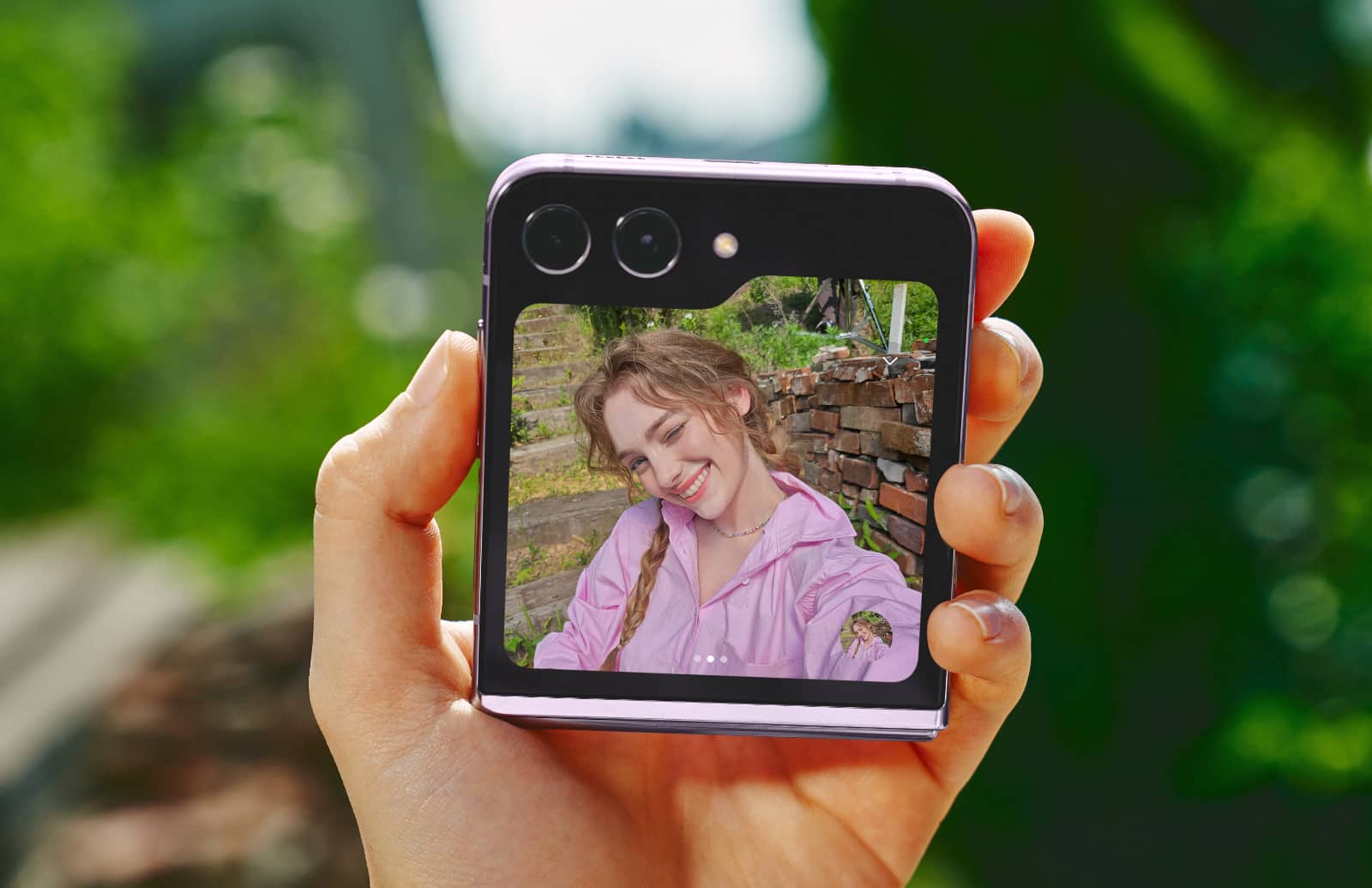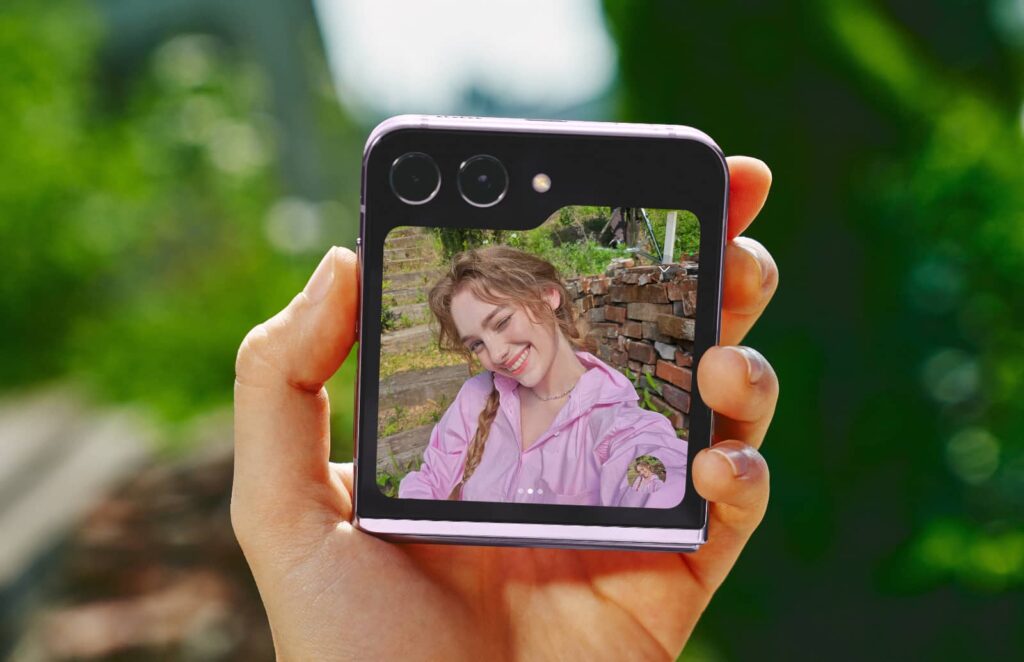 The screen on the outside is bigger, too, now boasting a 3.4 inch 60Hz Super AMOLED display while the inside keeps with a 6.7 inch Dynamic AMOLED 120Hz screen. Basically, it's big on the inside and small on the outside, kind of like Doctor Who's TARDIS if it were a phone.
The phone also manages to get the thickness down, offering a 6.9mm thickness unfolded and 15.1mm when it's collapsed back for your pocket.
Inside, you'll find a Snapdragon 8 Gen 2 chip, similar to what's in the Galaxy S23 standard, with 8GB RAM and either 256GB or 512GB storage. In fact, most of the spec sheet reads like another high-end phone, with Bluetooth, WiFi 6E, 5G, GPS, wireless charging, and much like last year's Z Flip 4, two cameras on the back, covering a 12 megapixel F1.8 wide and a 12 megapixel F2.2 ultra-wide. The inside sports a 10 megapixel F2.2 selfie camera.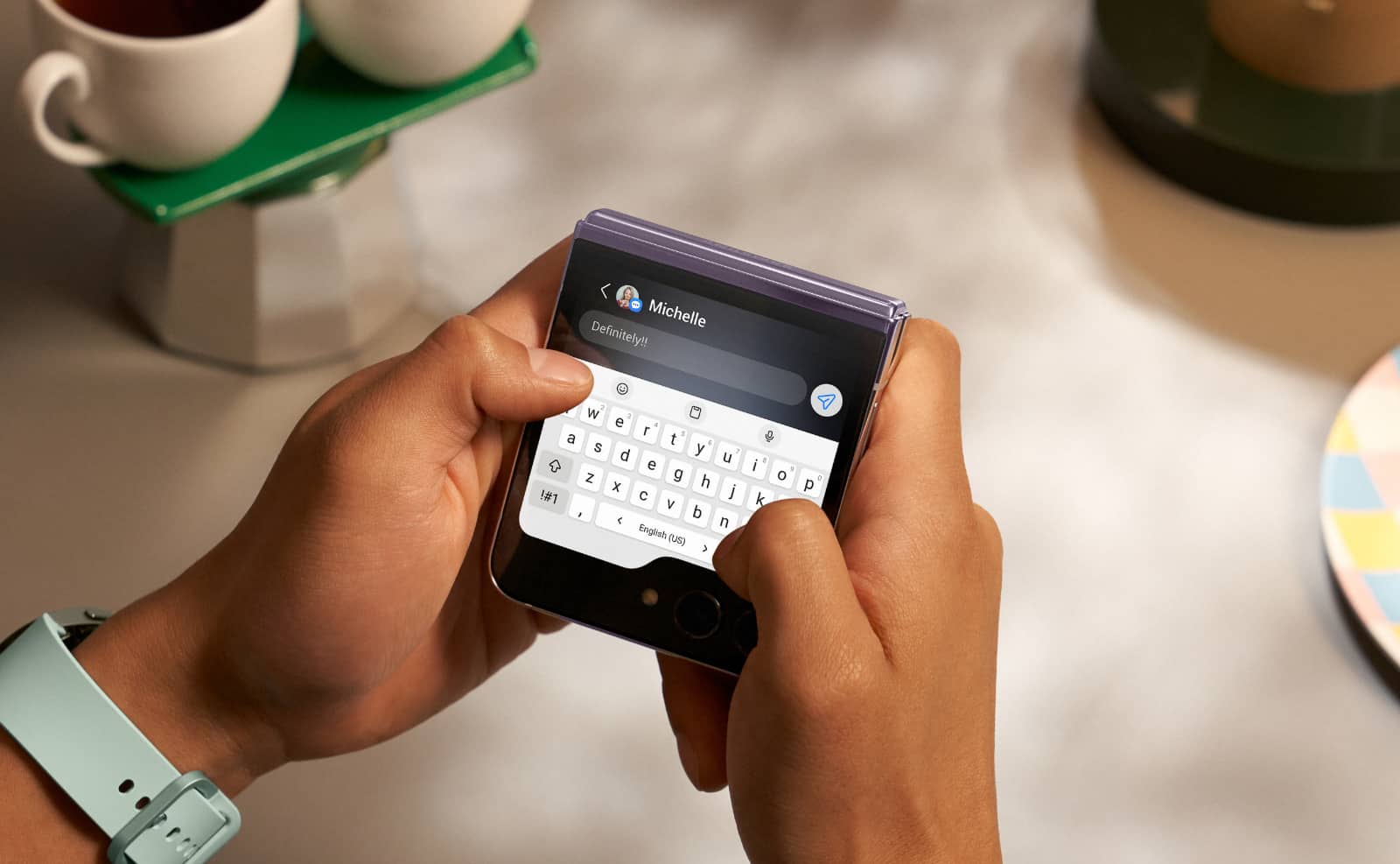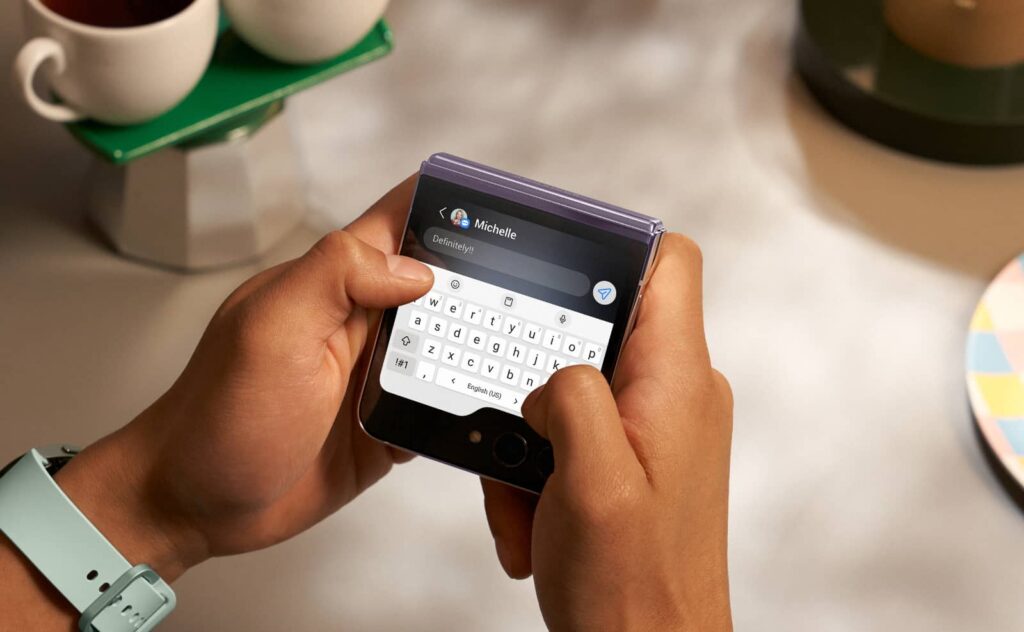 While all of this reads like a spec sheet change, the biggest difference is easily that 3.4 inch screen on the front, which uses a slightly skewed shape to show more of the phone, and even let you use it without opening the handset.
Samsung isn't new in this regard, mind you; Motorola's recent Moto Razr 40 Ultra also follows a similar approach, though appears to use a bigger screen style without the differently designed display.
It's a difference, though one that could make Samsung's foldable flip phone stand out with a look of its own.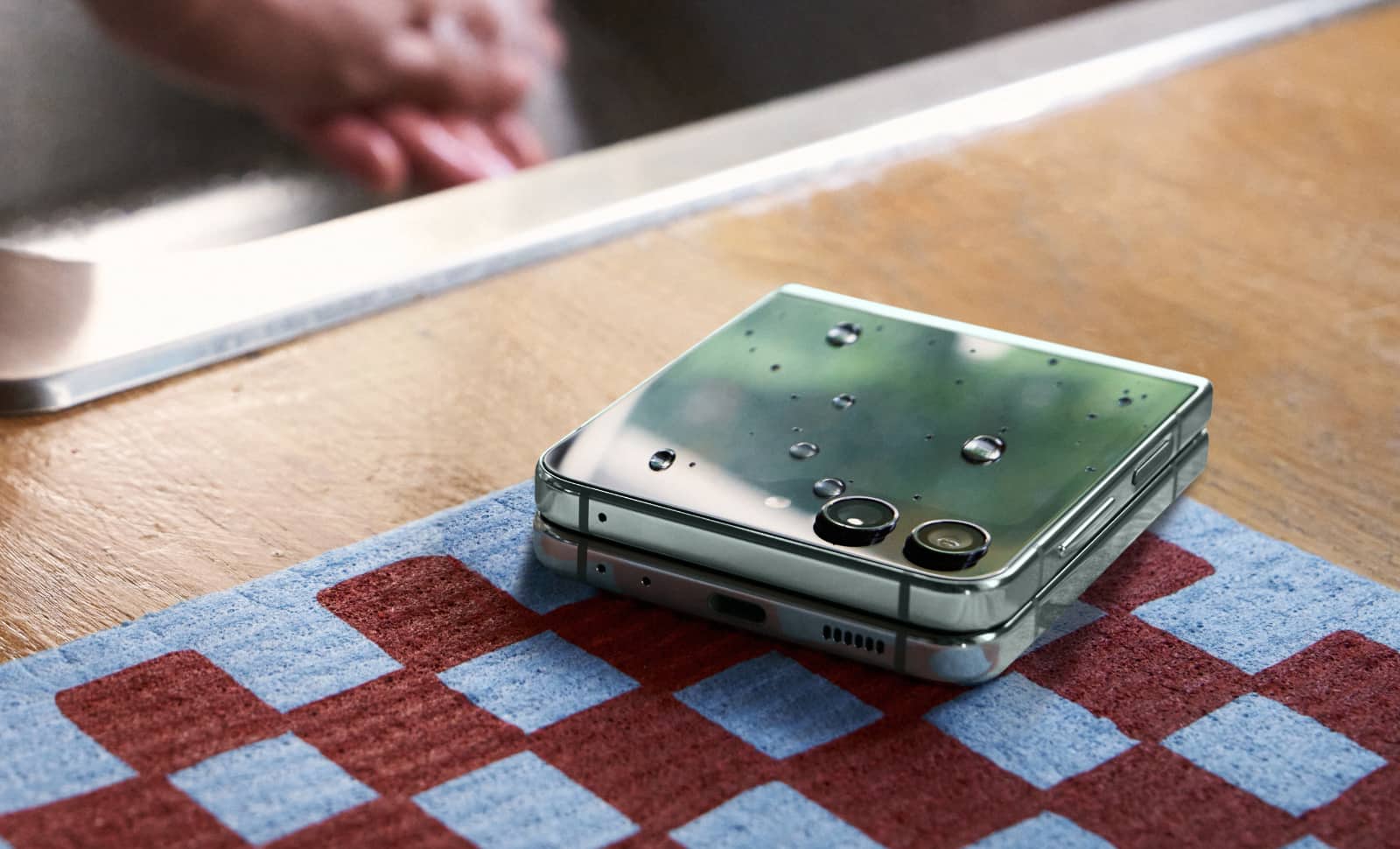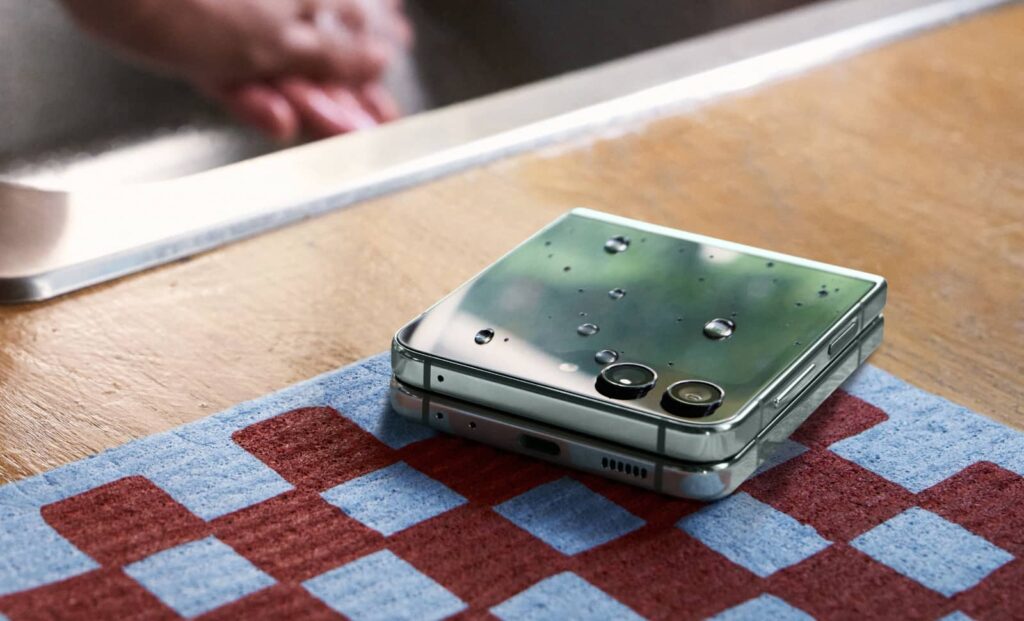 What's new in the Galaxy Z Fold 5?
It's not just a compact flip phone with a foldable screen that's been changed, but also Samsung's tablet that folds back into a phone.
Yes, the Z Fold is now the Z Fold 5, a phone we've seen several generations of in the past and which has seen slight refinements over the years.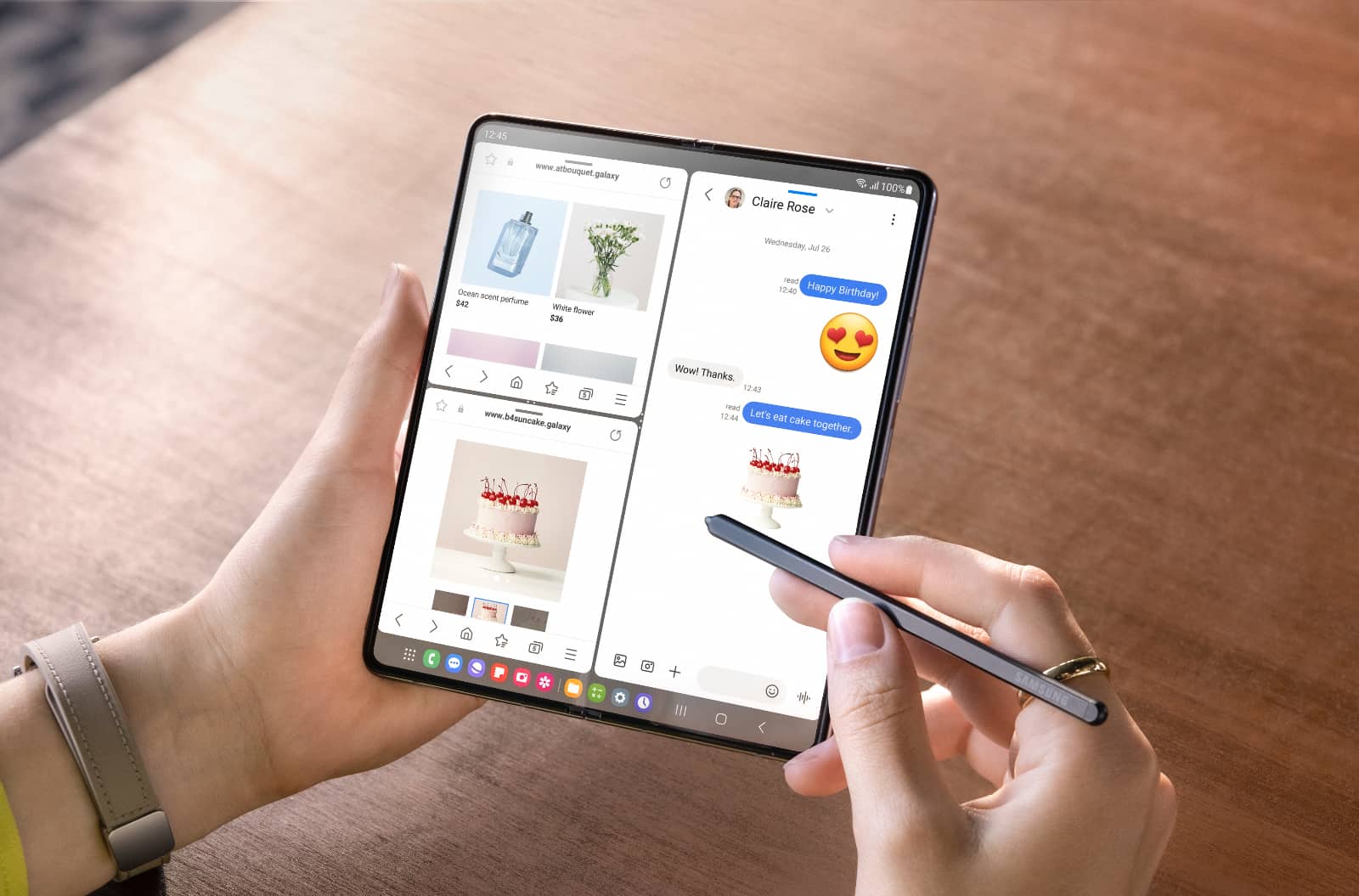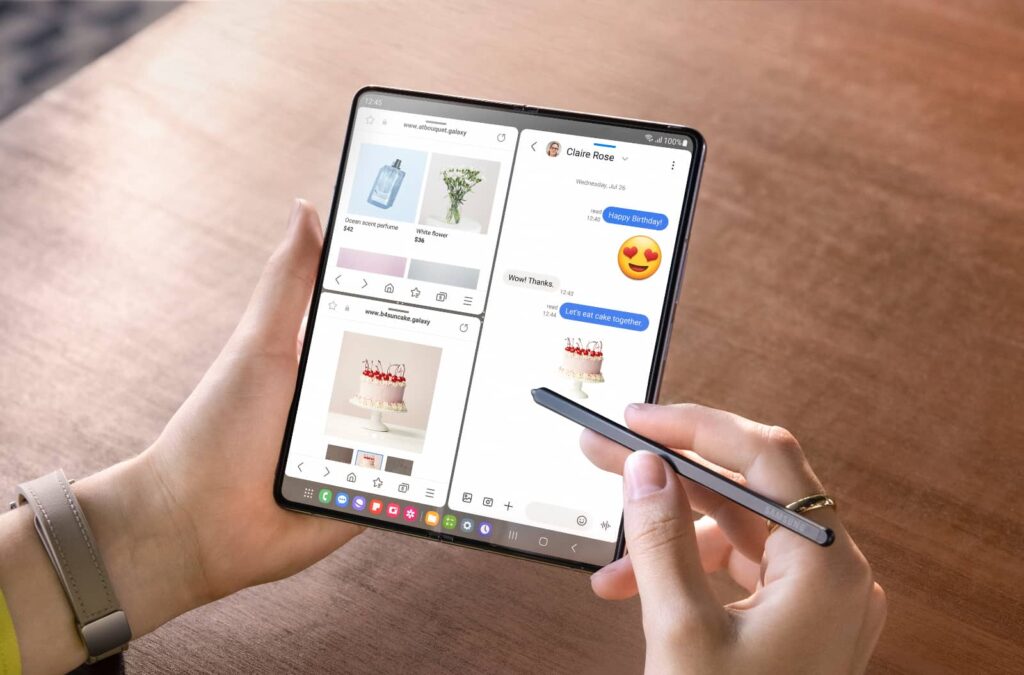 The latest is the thinnest Z Fold yet sporting a 6.1mm thickness when unfolded and a 13.4mm thickness when closed shut, with the external screen offering a 6.2 inch 120Hz Dynamic AMOLED display while the internal is a wider 7.6 inch 120Hz display with more pixels and resolution on the same Dynamic AMOLED style of panel. It's also brighter than the previous model, boasting as much as 30 percent more brightness, the company says.
It's big and wide and built to be sharp, with support for Samsung's stylus, the S-Pen, which can be used with the phone's tablet screen, as well.
Inside, the spec listing has received an update, including the same Snapdragon 8 Gen 2 chip found in the S23 Ultra, paired with 12GB RAM and up to 1TB storage. There's support for Bluetooth, 5G, GPS, NFC, and 802.11a/b/g/n/ac/ax WiFi 6E, with wireless charging also here, too.
And the durability has seen an update, too, with an IPX8 rating, meaning the Z Fold 5 will handle quite a bit of water, but not so much on the side of sand or dust. Like the Flip 5, there are changes to the aluminium framing and glass, improving the resistance and durability in both.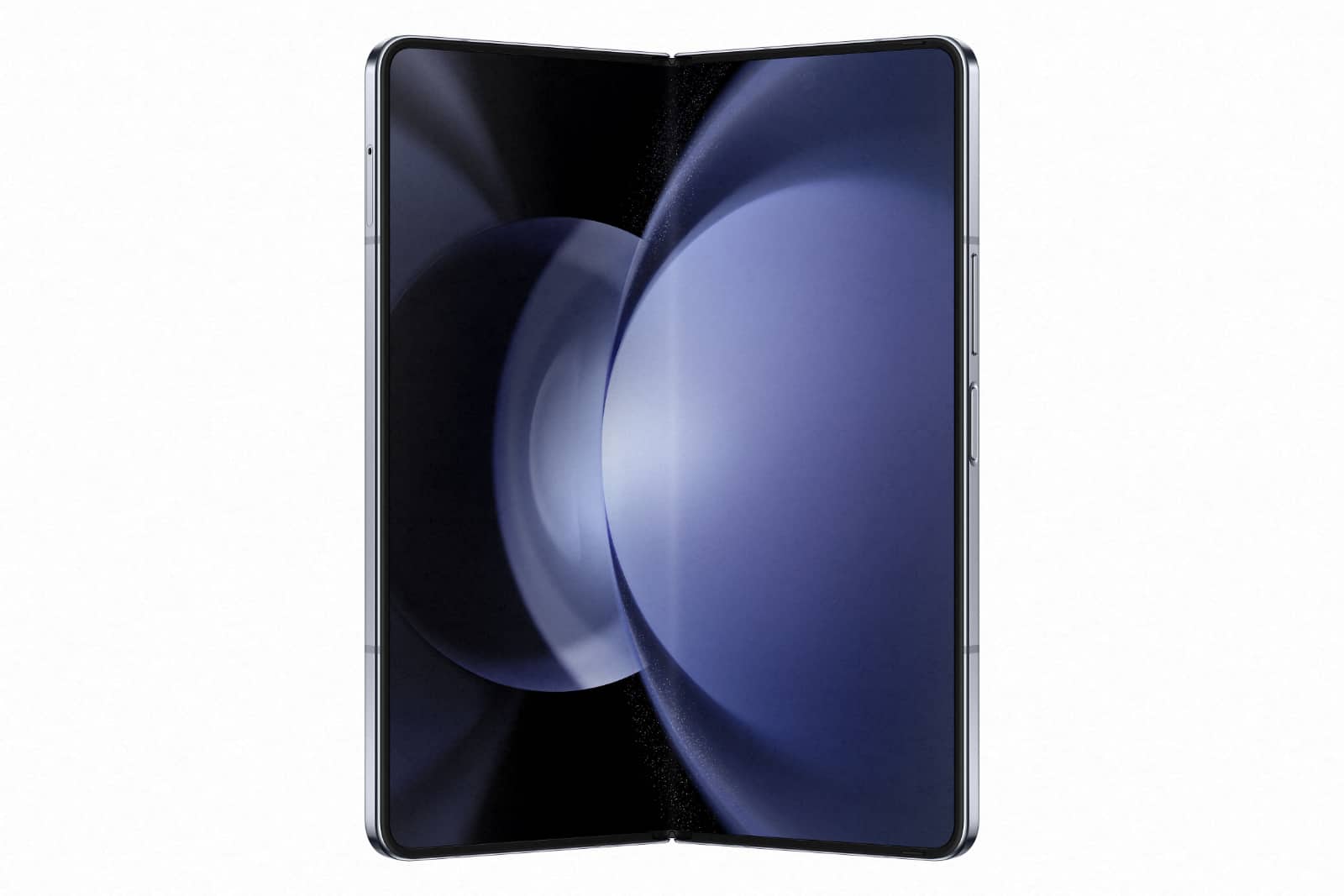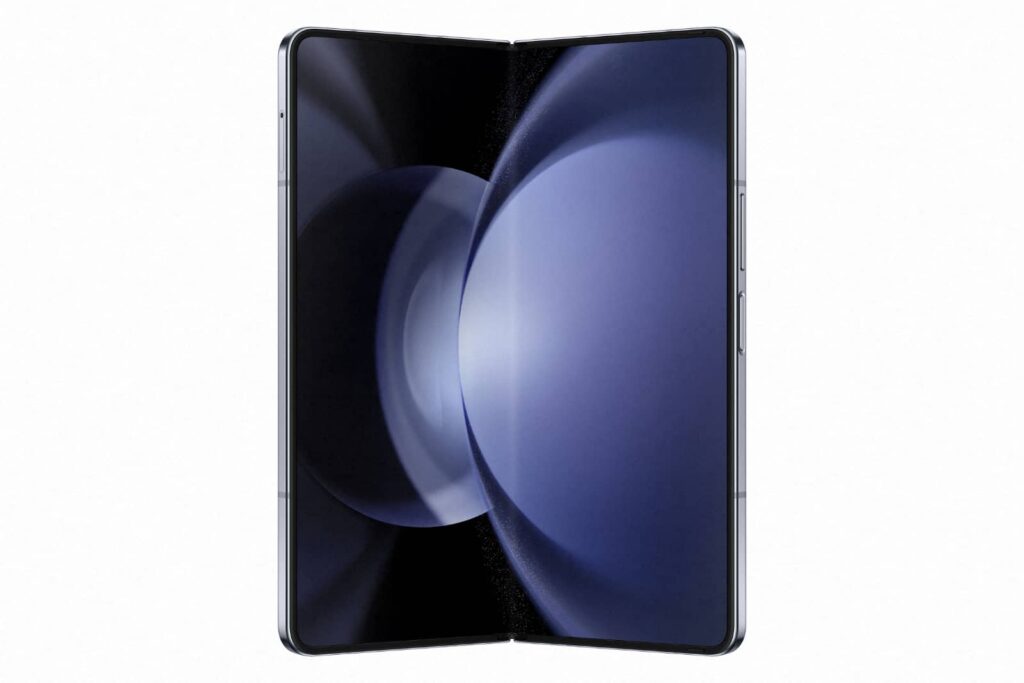 The specs just tell one side of the story, though, with the software customised on Android 13 telling another.
Samsung has improved the multi-tasking setup to allow apps to run in windows while an improved taskbar allows users to jump between apps more quickly. App continuity should see more apps working between the front screen and internal screen, and there's even some AI for the camera, too.
Those camera specs will cover a 50 megapixel F1.8 wide camera, 12 megapixel F2.2 ultra-wide, and 10 megapixel F2.4 3X telephoto with two more cameras in the body, as well. There's a 10 megapixel selfie camera on the front and a 4 megapixel under-display selfie camera, as well, but thanks to that front screen, you could also use the 50 megapixel to take 50 megapixel selfies. It's a sizeable system.
As is the battery, which sports 4400mAh, which should be enough for a day of life, though will vary based on what you use the phone for.
"Since first establishing the foldables category five years ago, we have redefined the expectations of what mobile devices can do and how people interact with their devices," said Garry McGregor, Vice President for Mobile at Samsung in Australia.
"From Galaxy Z Flip5's pocketable design that's just half the size of a standard phone to Galaxy Z Fold5's large multitasking display that doubles your screen real estate, to hands-free photo and video capabilities, Galaxy Z series owners find value that fits their lifestyle," he said.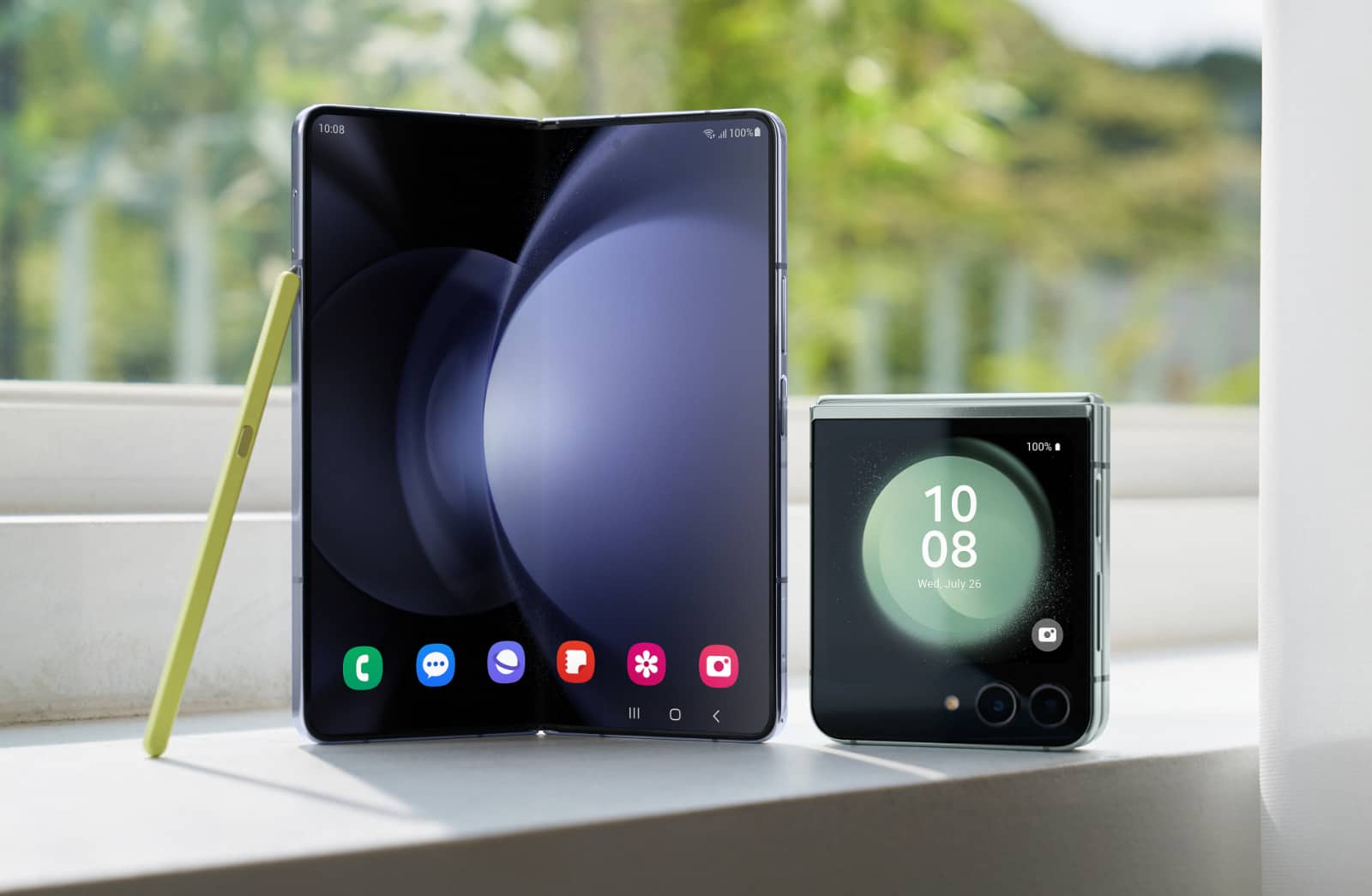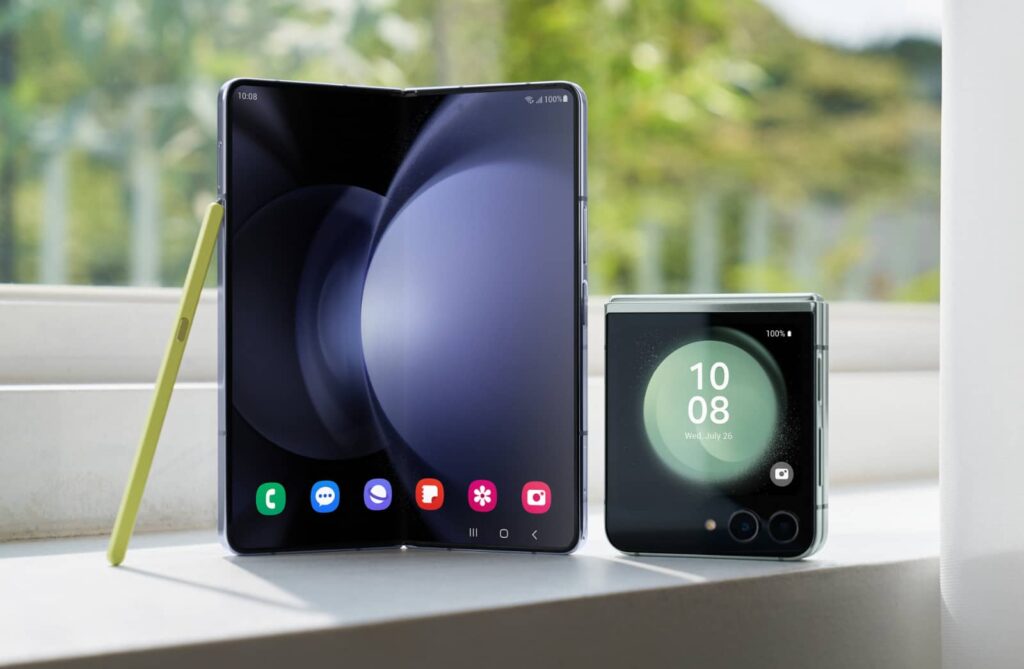 Australian pricing and availability for the Z Flip5/Z Fold 5
If either phone has grabbed your attention, you may be excited to hear that they're not far off, set for launch on August 18.
As it is, the Galaxy Z Flip 5 will start at $1649 in Australia for a 256GB model, maxing out at 512GB for $1849. Meanwhile, the Galaxy Z Fold 5 will start at $2599 for a 256GB model, with the 512GB going for $2799 and a more sizeable 1TB model for $3149, as well.