Depending on how old you are, you might remember Motorola's Razr. Good news, it's coming back, and as something fairly foldable.
Even though 2019 was supposed to be the year of foldable, the year hasn't quite panned out that way. With only a little over a month left in the year, only one foldable phone has made its way out, with Samsung's Galaxy Fold being the only folding phone you can find right now.
Huawei's never really materialised, possibly because Huawei has other major issues such as the inability to run Android on new devices, while Royole's Foldpai flexible phone never arrived on our shores. Indeed, the foldable phone is hard to find, but at least there's one more on the way, though won't likely hit our shores by the end of 2019.
It's from Motorola, and it's a reinvention of something you might have seen from Moto in the past, as the company refreshes its Razr.
You might recall the Razr smartphone from back in 2005, a phone that is close to 15 years old and comes from the era of phones before smartphones. Back in the day, it was a super popular clamshell phone with a laser etched keypad that offered one of the thinner phones, and more fashionable take on something similar to the old Motorola StarTAC phones.
Motorola has tried to revive the Razr in recent years, but it has never quite found the success, likely because they were just premium Android phones.
This week, however, Motorola has addressed the rumours from earlier in the year by launching a new take on the Razr with a foldable phone.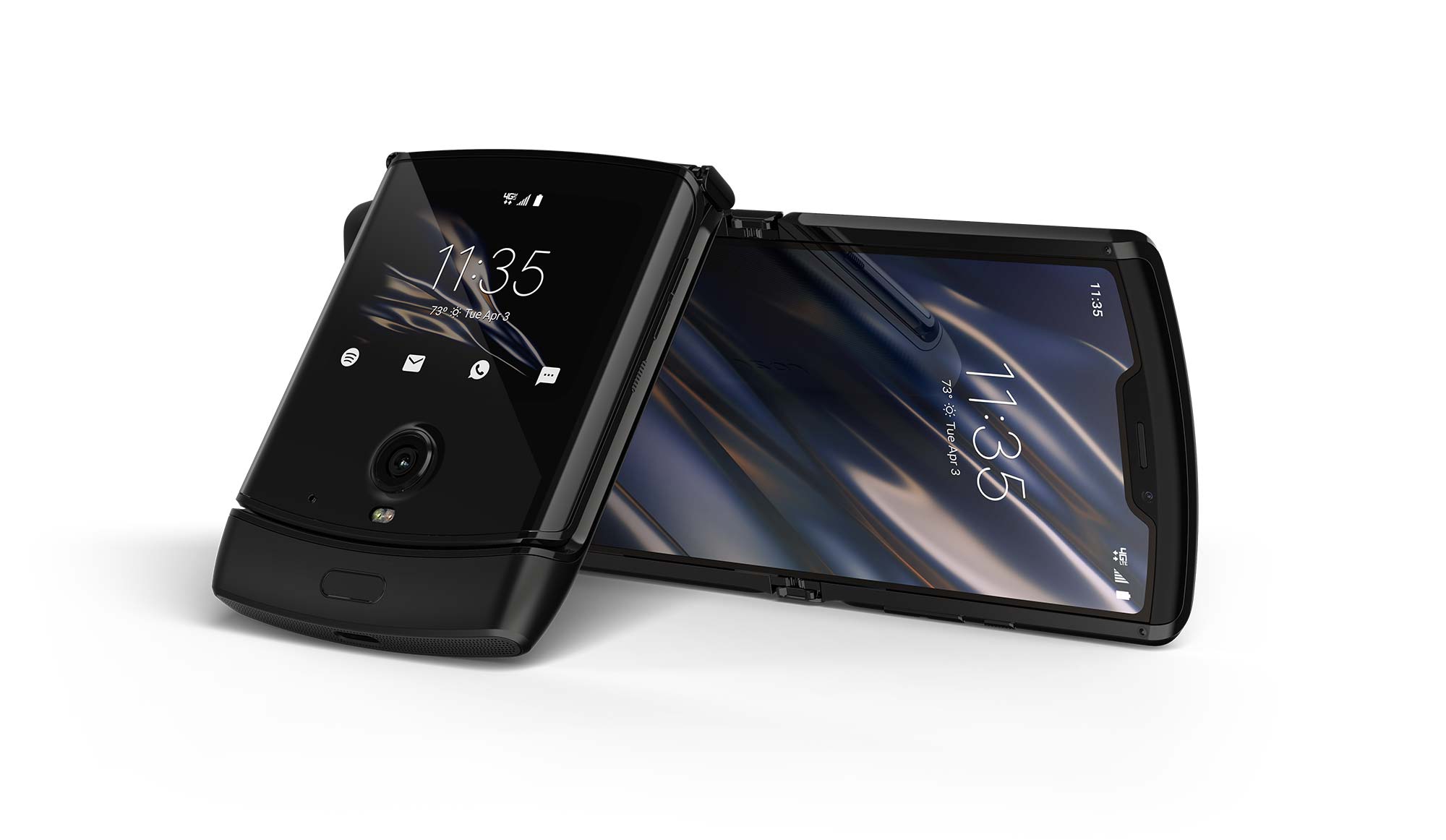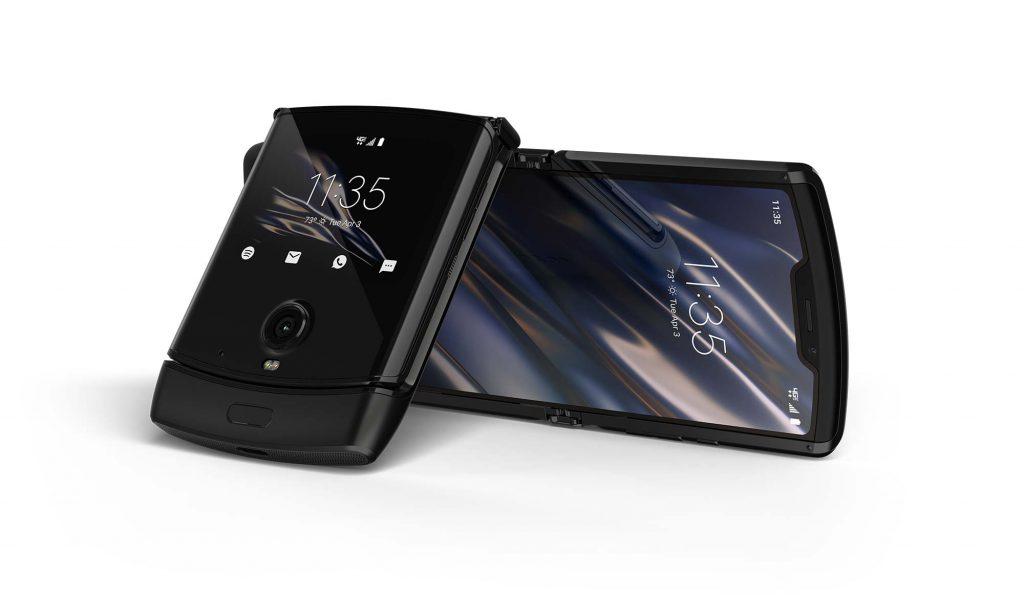 Specifically, it's a thin foldable Android phone that folds into a smaller smartphone, sporting a 2.7 inch LCD on the front of the small phone that expands into a 6.2 inch flexible display on the inside. That design means you get a big 21:9 screen on the inside with a small quick view screen on the outside, something that has come as a result of Motorola testing over 20 different prototypes.
The result is a foldable Android smartphone that aims to be a little bit different simply because while other foldable phones fold a tablet into a phone, Motorola is folding a phone into a smaller phone made for pockets.
Making this happen is a hinge and foldable screen that allow the phone to work this way, with the parts under the hood more like a mid-range phone, likely to save on space and help the battery life a little.
As such, there's a Qualcomm Snapdragon 710, 6GB RAM, and 128GB storage that's locked in with no microSD card slot. There's 4G support, WiFi, and Bluetooth, plus a fingerprint reader, GPS, and all the typical things you might expect.
On the camera side of things, Motorola is defying typical flagship logic of more than one rear camera, opting for one on the back, likely due to size. It's a 16 megapixel camera with dual pixel autofocus, while the front facing camera is set to 5 megapixels.
There's a fairly small 2510mAh battery inside, lower than most phones get today, but Motorola has packed the technology into a phone that measures 6.9mm thin when unfolded and 14mm when folded into the clamshell Razr that it is.
Interestingly, Motorola has left some semblance of water resistance, with a splash-proof water-resistant nanocoating included on the 2019 Motorola Razr.
As for pricing and release, that's something Motorola Australia isn't talking too much about at this time, though the company's local arm has said it is coming.
"I am delighted to confirm that the device you've all been waiting for will be coming to Australia," said Motorola Australia's Danny Adamopoulos.
"This is a transformative time for both Motorola as a company, but also the broader telecommunications industry here in Australia. And much like the Razr flip-phone redefined what a smartphone could be in the noughties, we're now ready to flip your world all over again with the world's first vertical folding display in a mobile device," he said.
"The Razr is coming. Stay tuned."
While the Australian release of the 2019 Motorola Razr appears to be a certainty, don't expect Moto's first foldable to be cheap. In the US, it will cost $1499, with availability in January next year. That means Australians can probably expect it some time in the new year, and we're guessing with a price closer to the $2499 mark.